Looking for a ride to the Oakland, San Francisco or Sacramento airport? It's going to cost you.
Because Evans Airport Shuttle Service, Napa's longtime airport bus service, remains shuttered due to the pandemic, the days of an inexpensive airport bus from Napa may be over for good.
Support local news coverage and the people who report it by subscribing to the Napa Valley Register. Special offer: $1 for your first 6 months!
"We will continue to evaluate the shuttle," Rich Marino, chief operating officer at CWT Transportation, said last week. Evans is affiliated with CWT Transportation at 4075 Solano Ave.
"Unfortunately, there is no easy fix to re-opening the Evans Airporter," Marino said. "We are still evaluating all aspects of re-opening, however, we have to look at the demand for ridership and avoid burning a massive amount of money while nationwide travel ramps up."
"Due to the Covid—19 pandemic and restricted travel, we have been experiencing a lack of ridership," said a statement from the company in Mid-March 2020. Service was initially to be suspended until March 31, the company said at the time. Almost 15 months later, the airport shuttle has yet to resume.
Before the shuttle was closed, it cost between $40 and $60 for an airporter bus ticket. In 2020, Marino said that Evans airporter normally ran 16 trips daily — six to the Oakland airport and nine to the San Francisco airport.
In addition to low rider demand, Marino said another challenge to resuming airporters is a lack of staff. 
"The additional unemployment benefits added to the continuous regular payments created a major shortage of staffing for all Napa Valley businesses, due to the unwillingness of employees returning to work," Marino said in an email.
"As a privately owned company we are hit hard with rising fuel costs and California smog regulations that have forced us to retire a large portion of our fleet and overall thin profit margins," he said. "While the government provided bailout money to airlines to ramp up schedules and operational costs, they forgot about the small businesses that play a role in travel, such as the motor coach industry. As of now, the road to recovery that has been designed, is not working very well."
Today, visitors to the Evans website are referred to the CWT Transportation website. A note on the CWT site reads: "Customers inquiring about Evans Airport Shuttle qualify for a private car or Suburban to take them to the airport for $250."
Rose Kapsner, director of group sales and events at Napa's Beau Wine Tours & Limousine Service, said since Evans stopped running, she's seen an estimated 20% increase in airport ride requests.
"We just have a lot of airport transfers," said Kapsner. However, those rides are by private car, and priced accordingly. It depends on the vehicle type and pickup location but from Napa to Sac or SFO, the fee for two people is an estimated $319.25, one-way.
That cost is a surprise to many locals, she acknowledged. Unfortunately, "There's nothing else you can do."
"I personally have used Evans for 25-plus years," Kapsner said. "It's an amazing service. I wish somebody would start something" to replace the Evans shuttle, she said.
There are some enterprising private drivers who offer such rides. One Napa resident recommended a driver who reportedly offers $100 rides to the airports but when contacted by the Register, this driver emphatically declined to be interviewed or comment for this story.
Kristy Gordon, owner of Napa Red Cab, said her company charges a total of $206.50 for a ride from downtown Napa to airports like Sacramento or SFO.
She hasn't seen a significant change in business from the Evans airporter closure.
"Most of those people who still use Evans are older and they weren't traveling during COVID pandemic," noted Gordon. "We maybe got a handful of people over that 15 months that were Evans users but most of the people we've been taking to the airport and back are tourists and they wouldn't have been Evans customers" to begin with.
She thinks the best way to get to the airport is a taxi service. In her experience, rideshare drivers aren't always reliable, and fewer rideshare drivers are working in the Napa area due to the pandemic, said Gordon. In comparison, "We're reliable and we're here all the time."
Fandi Shatnawi, the owner of Black Tie Taxi in Napa, said his business charges $200 plus tip from Napa to most Bay Area airports. About four to five customers a week need such a service — usually visitors staying in local hotels, he said.
Business has been picking up, especially this past month, said Shatnawi. "I see people coming to town. I hope it's going to come back."
"We miss having that service available," said Linsey Gallagher, CEO of Visit Napa Valley. The Evans airporter was efficient and "a convenience that our visitors," and locals, relied on.
For now, Visit Napa Valley suggests travelers rent a car, use a private car service, or other modes of transportation.
According to the Uber app, on Tuesday at midmorning, the cost for a ride from central Napa to the Sacramento or San Francisco airport ranged from $95 to $378, depending on the type of car and number of riders.
Napa's Vine bus system runs to the El Cerrito Del Norte BART station on weekdays where riders can take BART to both SFO and Oakland airports.
Photos: Napa RV dealer offer homes on wheels during pandemic
Napa RVs for sale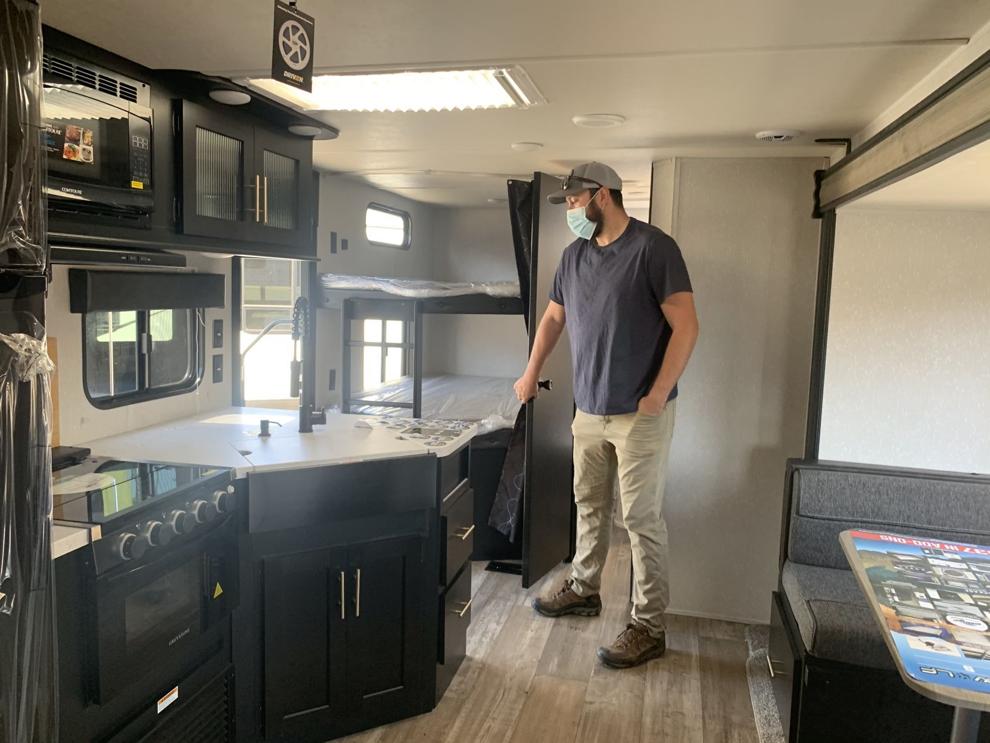 RV bathroom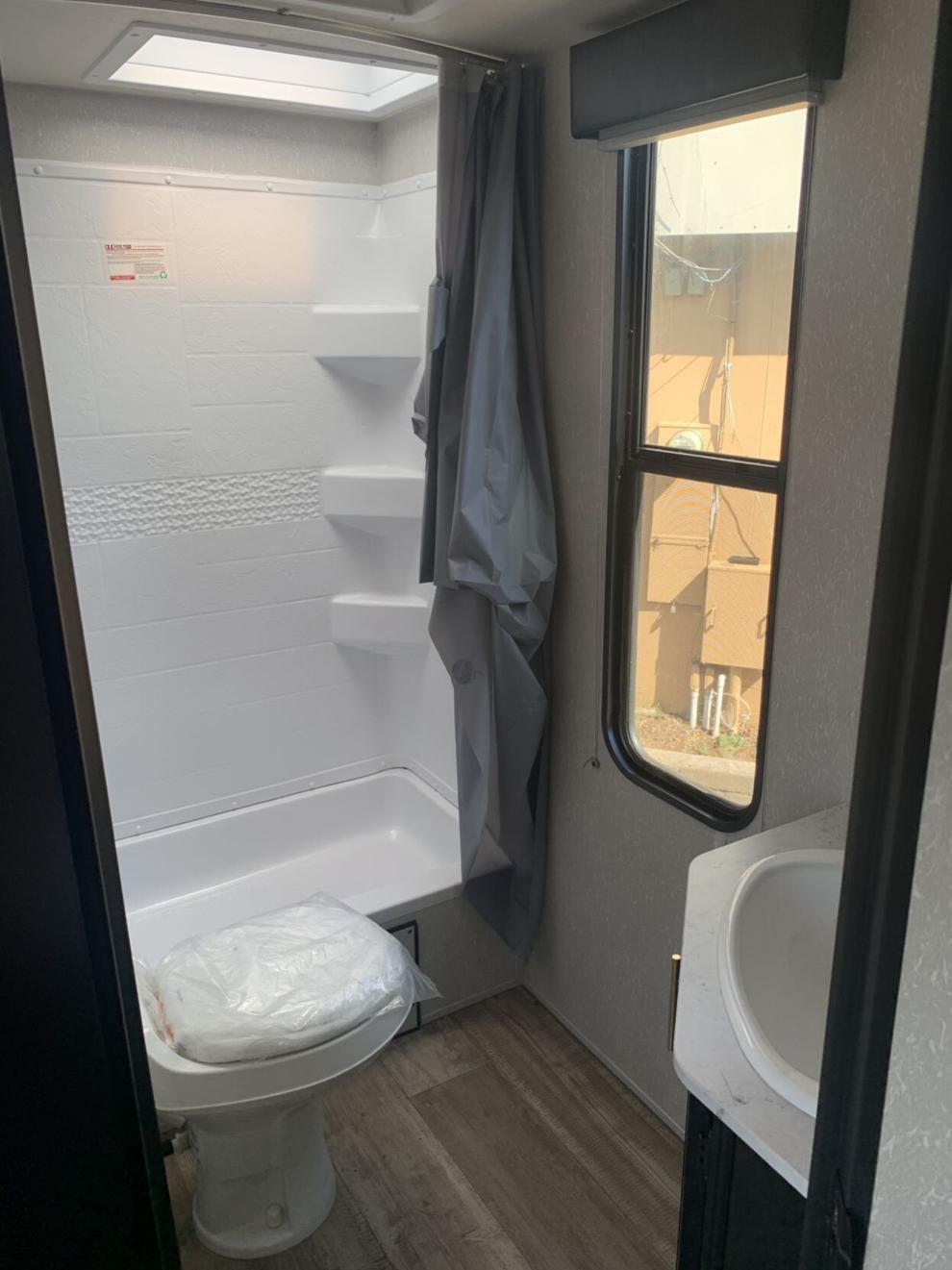 Napa RVs for sale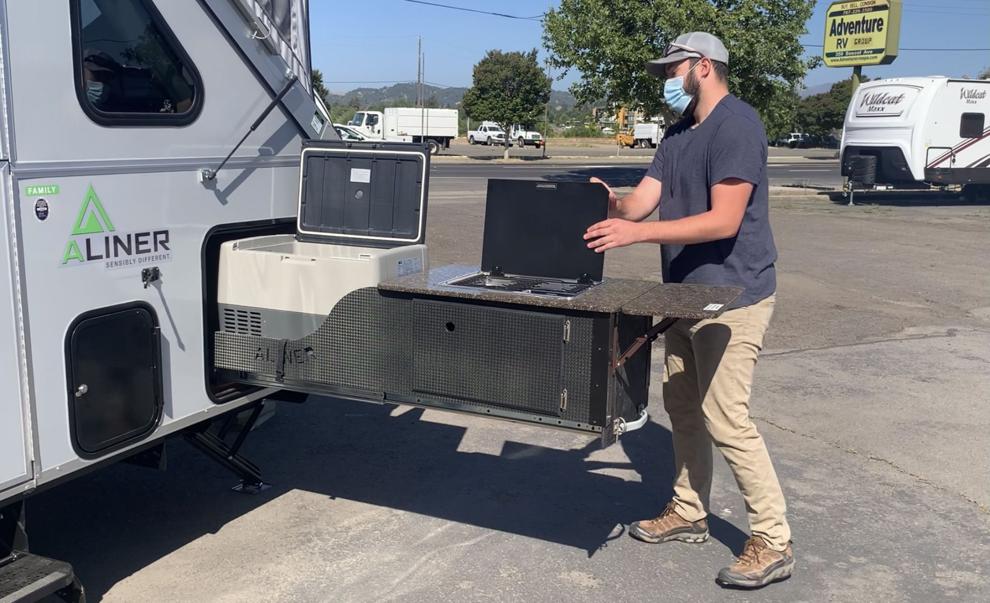 Napa RVs for sale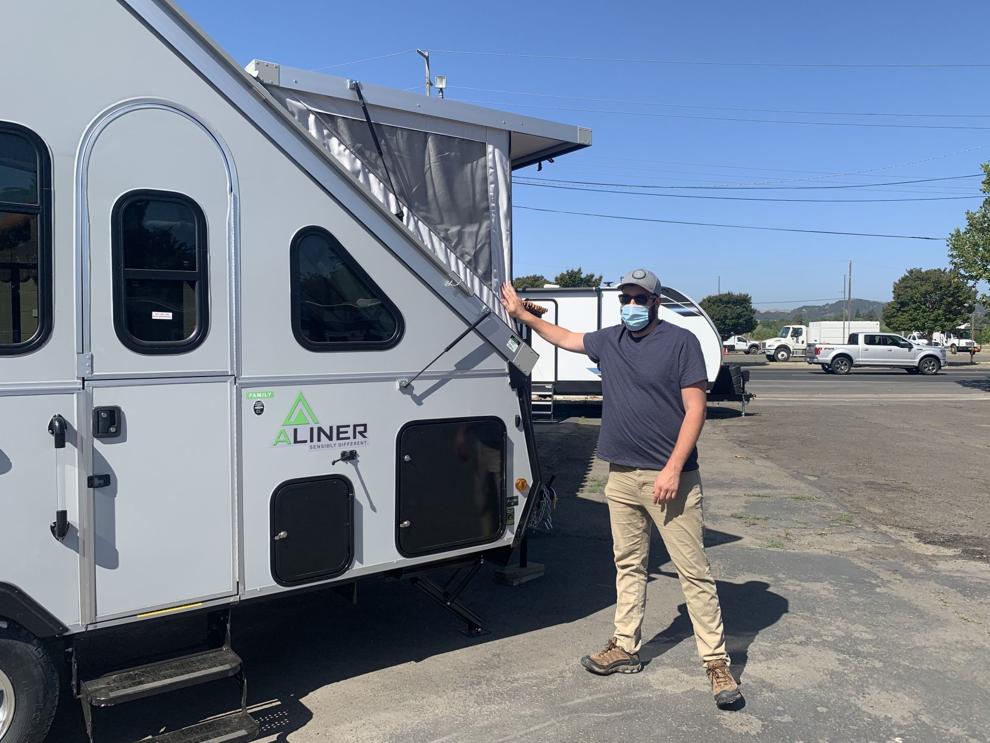 Napa RVs for sale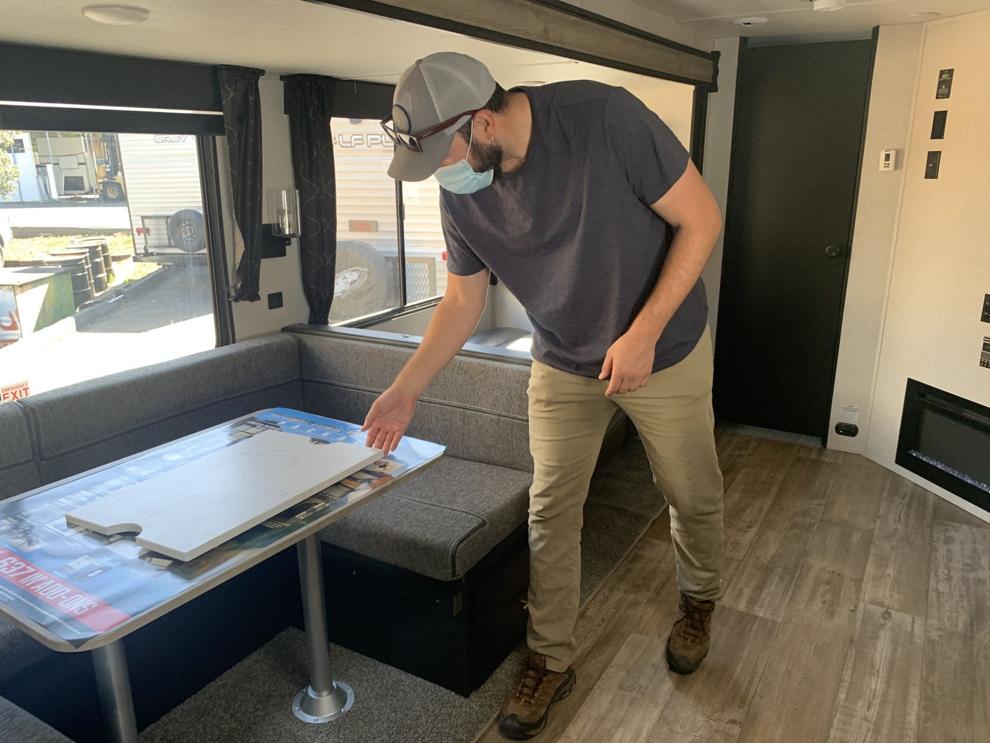 Napa RVs for sale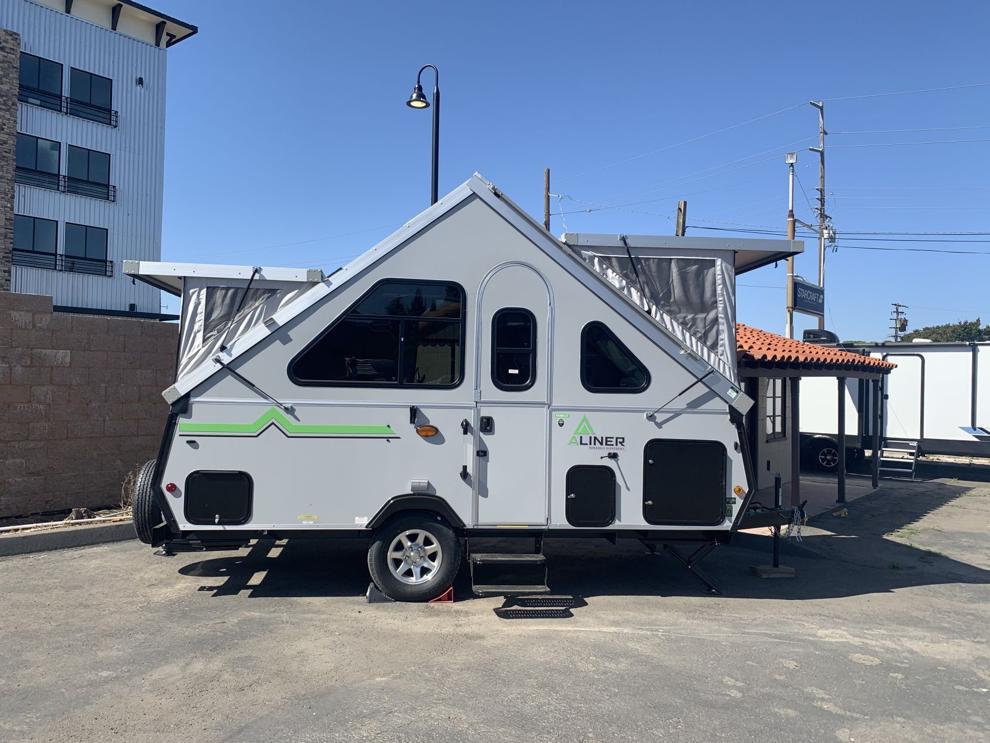 Napa RVs for sale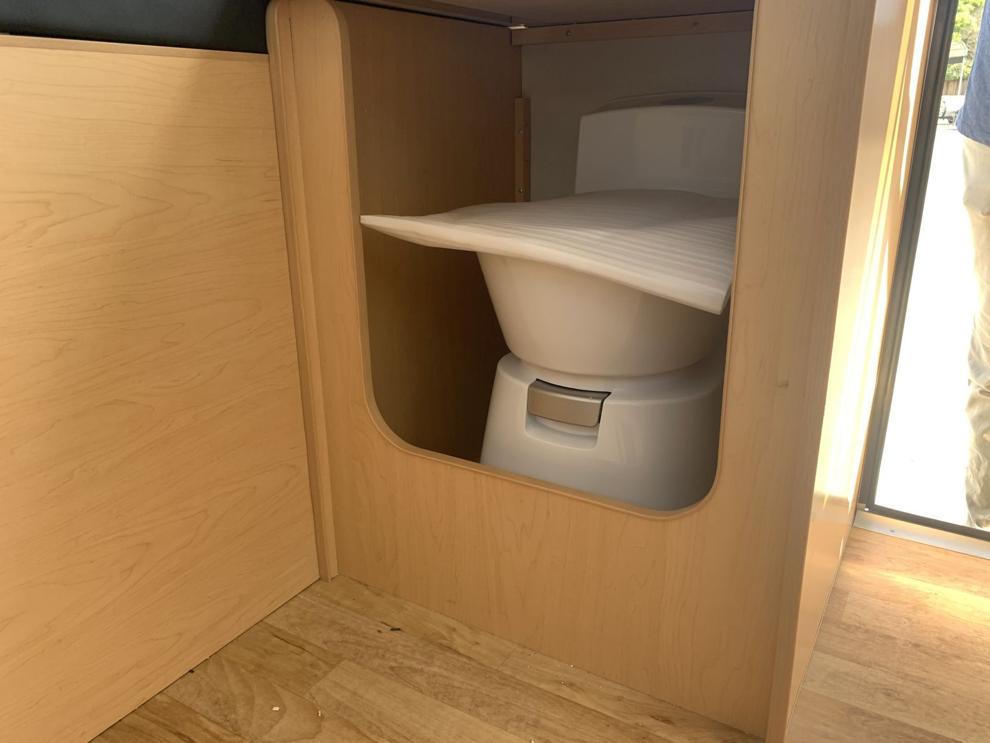 Napa RV for sale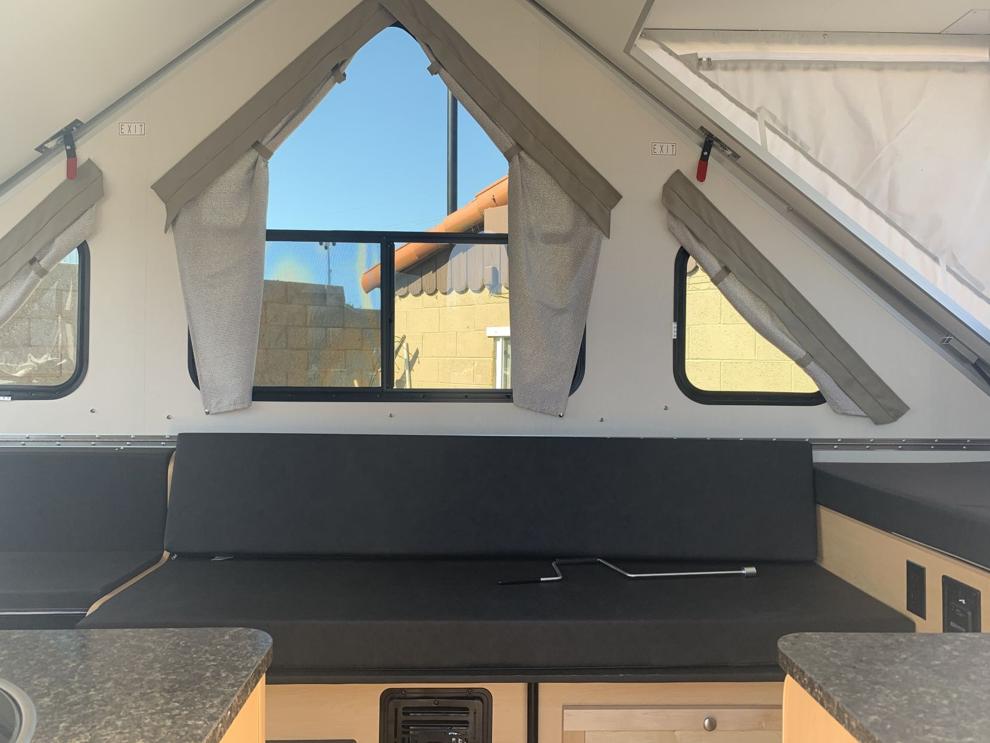 Napa RV for sale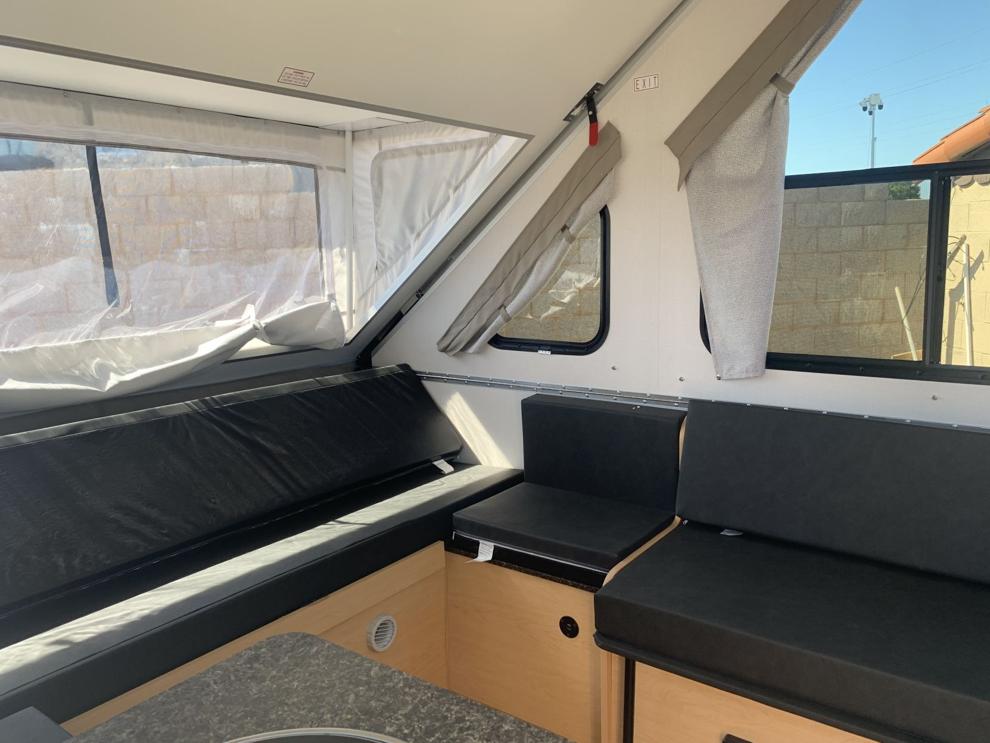 Napa RV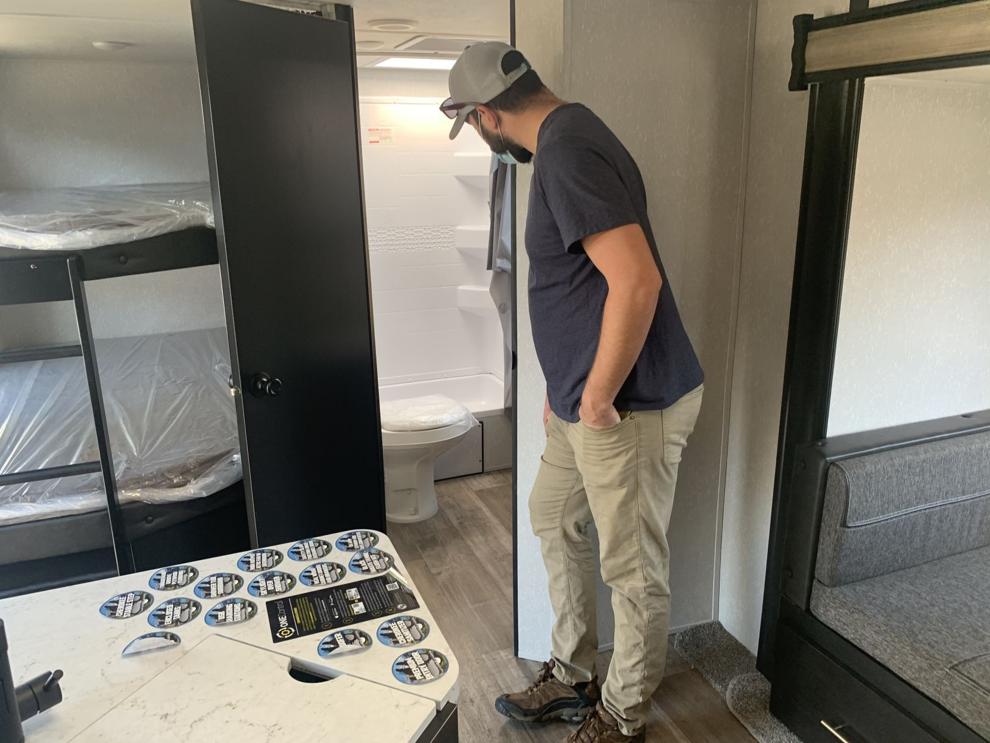 Napa RV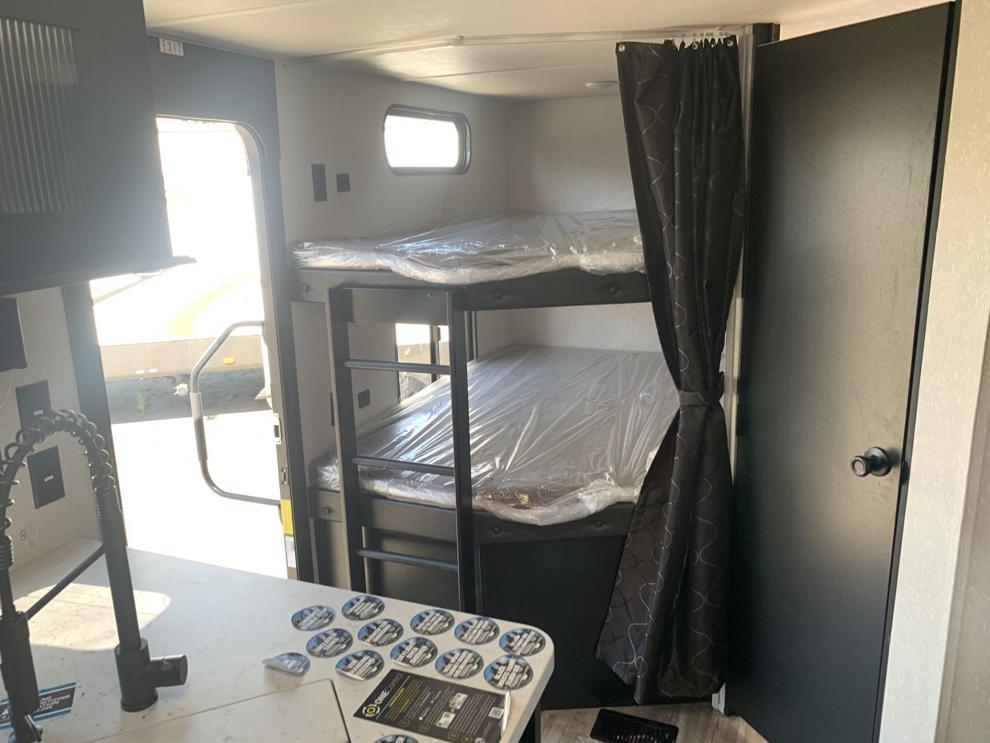 RV fireplace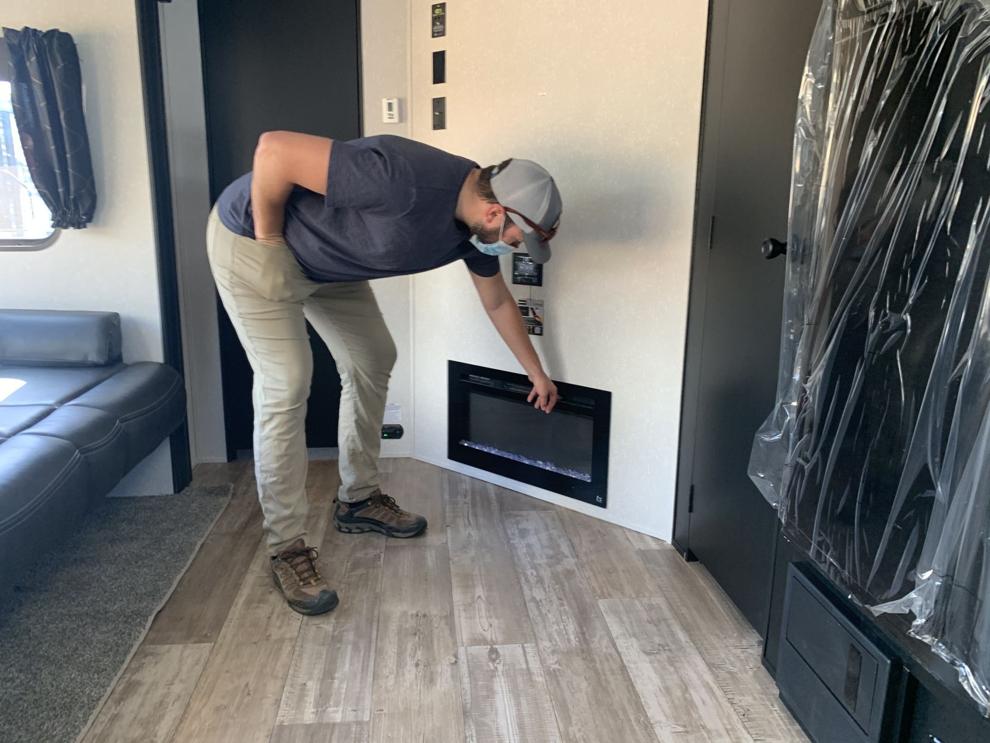 Inside an RV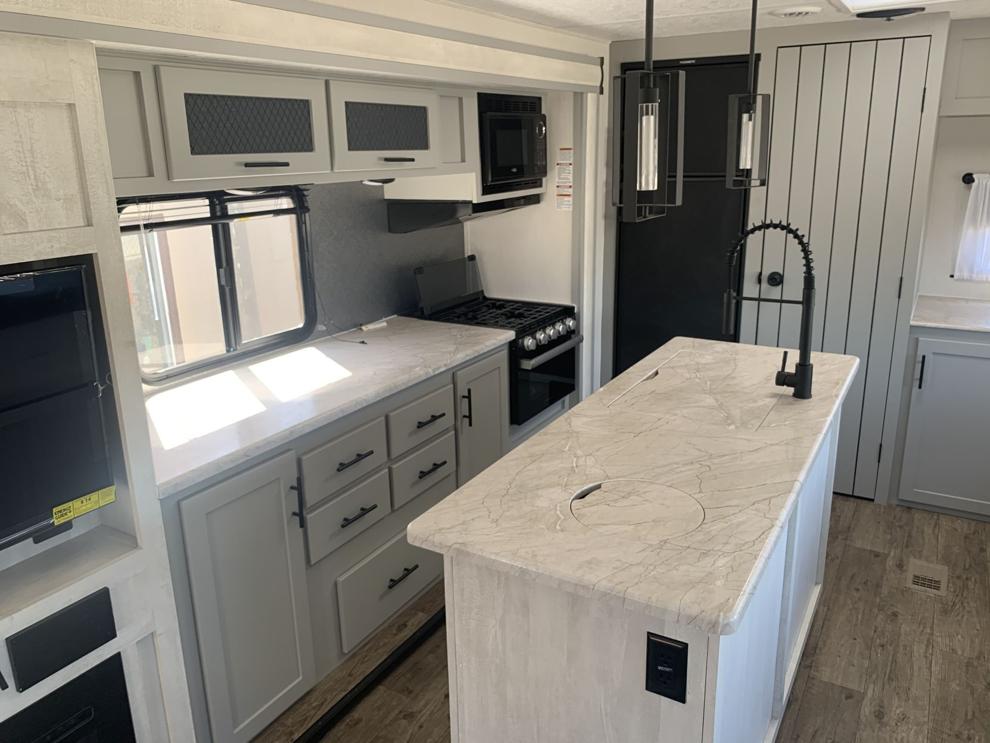 Inside an RV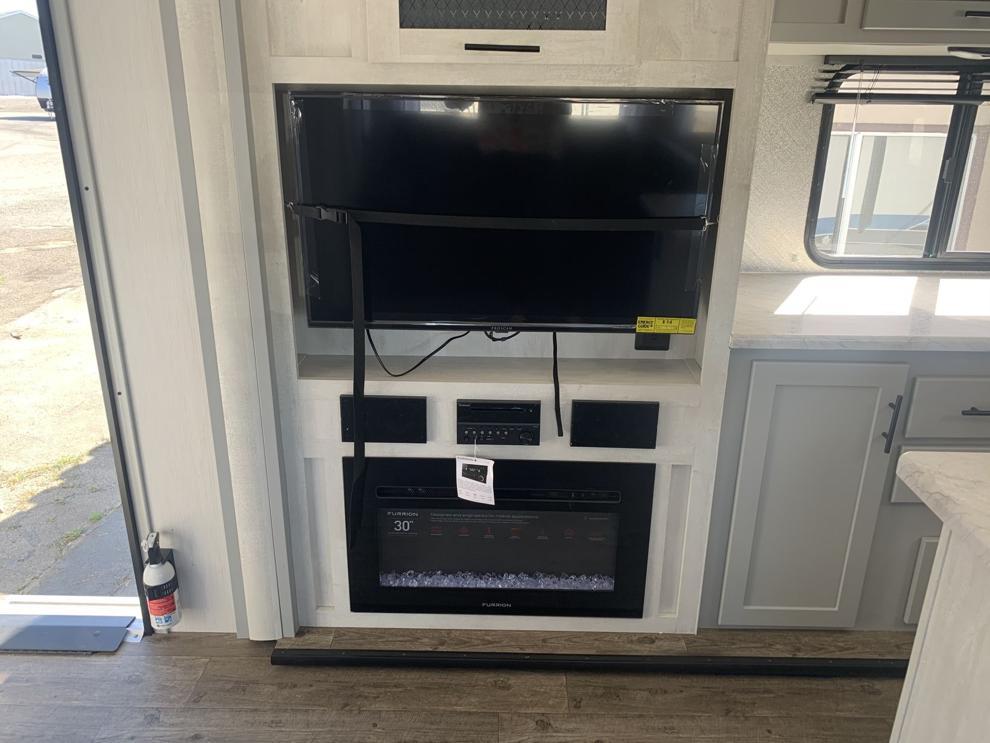 Napa RV bed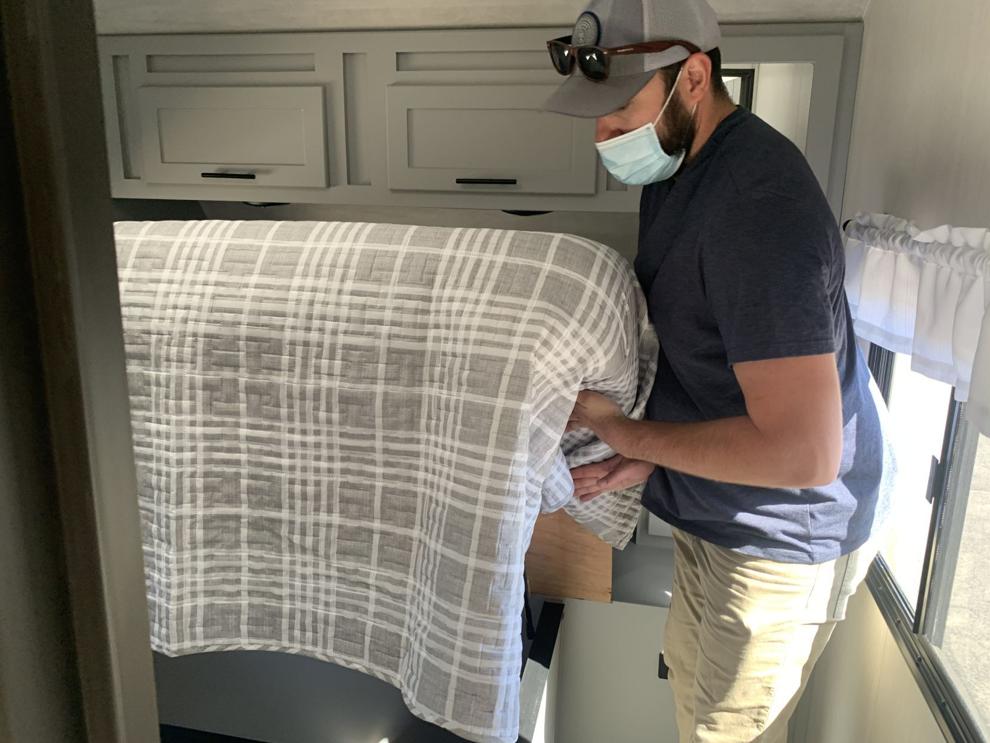 Napa RVs for sale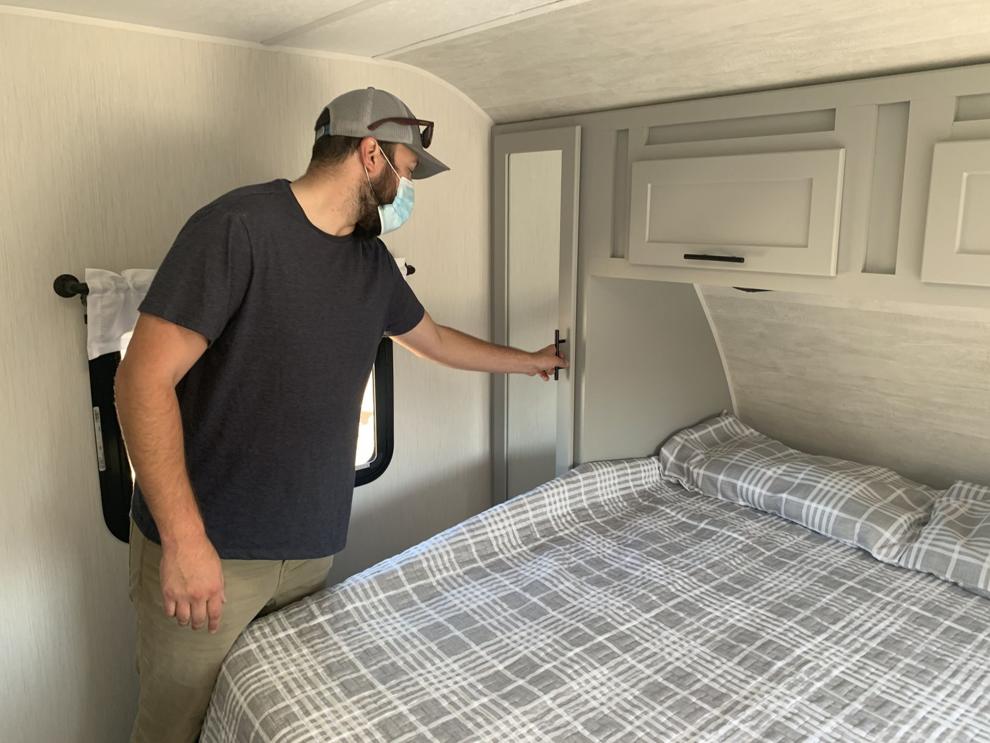 Napa RV for sale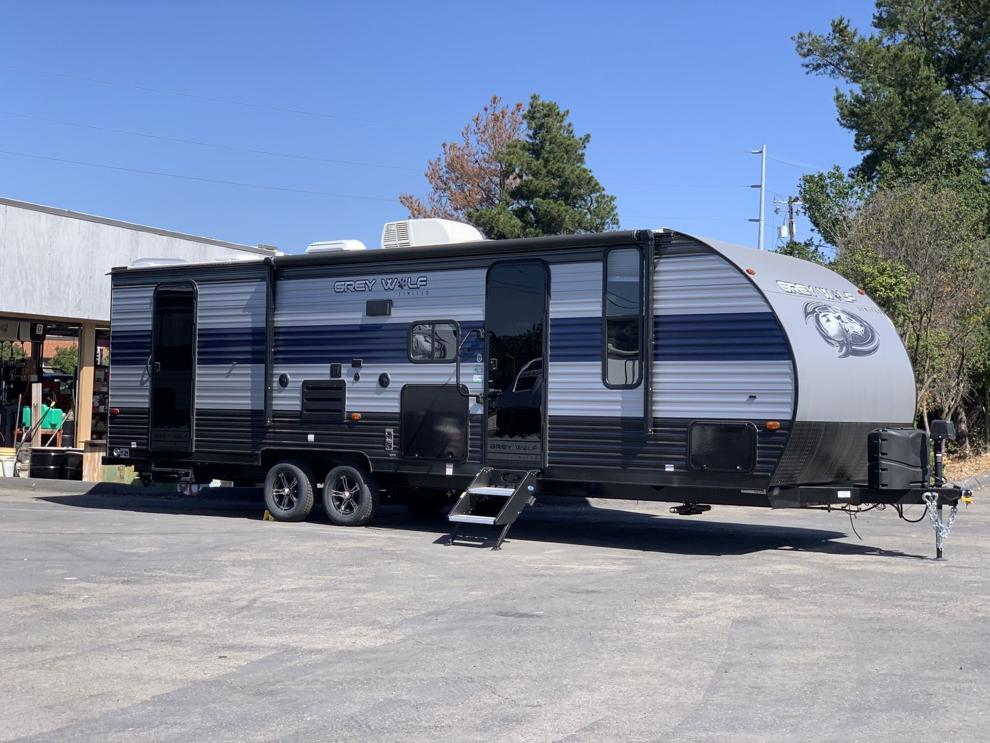 Napa RV dealership
Napa RVs for sale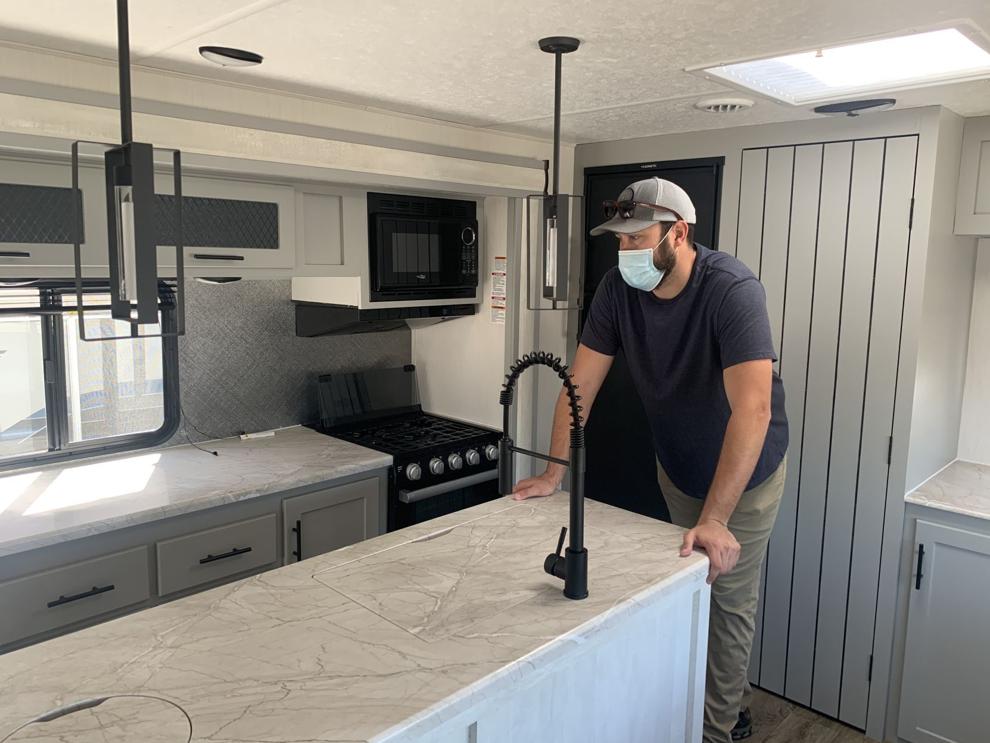 Napa RVs for sale
Catch up on Napa County's top news stories
Get unlimited digital access to the Napa Valley Register for just $3 for your first 3 months! Enjoy every article without restrictions and find tons of subscriber-only perks, such as access to our daily eEdition. Click here for details!