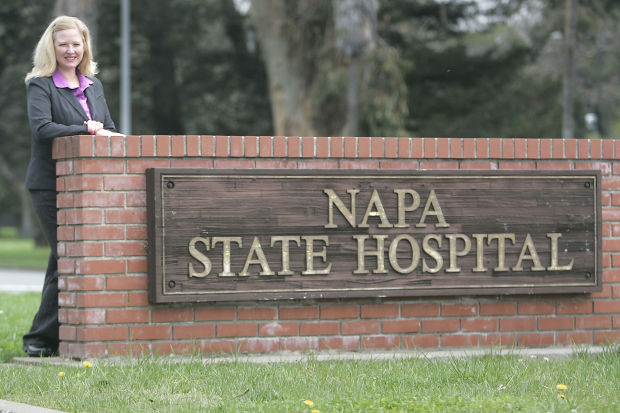 A psychologist at Napa State Hospital has won a $1 million verdict against the state agency that oversees the local psychiatric hospital.
A Napa County Superior Court jury on Feb. 21 awarded the damages to Melody Jo Samuelson of Napa after finding the hospital had retaliated against her in violation of the state whistleblower act, according to Napa County Superior Court records.
The reprisals began after Samuelson began reporting to her superiors and others in 2007 that Napa State did not follow professional standards of care to assess whether patients accused of crimes were competent to stand trial, according to court documents.
Samuelson, who filed suit in 2011, alleged in court documents that Napa State Hospital patients were at risk of being declared competent to stand trial when they were in fact not competent. In 2008, she raised concerns that a patient from Contra Costa County had not been properly assessed, according to her complaint.
The hospital, which was under federal oversight until recently, was under pressure to shorten the length of treatment and return as many patients as possible to stand trial, regardless of their competency, according to records filed in Napa County Superior Court.
The assessments entailed having patients memorize responses and attend mock trials that were unstructured, non-standardized and in many cases scripted by non- psychologists, according to court documents filed by Samuelson's attorneys, Kirk Freeman and Matthew Mallett of San Francisco. The hospital's assessments, Samuelson said, were subjective.
Before Samuelson raised her concerns with her superiors and other psychologists, she received favorable reviews for her work performance.
After she raised issues, Samuelson was no longer assigned to assess forensic patients, according to court records. At one point, she ended up reading medical magazines at the library, Freeman said.
Samuelson, 52, was fired from her position as a psychologist in August 2010. The hospital had taken issue with her testimony of her qualifications at a court hearing on the competency of the patient from Contra Costa. Also, her superiors had accused Samuelson of being discourteous to a co-worker and of dishonesty at a competency hearing, according to court documents.
However, an administrative law judge in March 2011 reinstated Samuelson with back pay, benefits and interests. The judge dismissed all the allegations against Samuelson that included "inexcusable neglect of duty," dishonesty, "discourteous treatment of the public or other employees" and "failure of good behavior on or off duty." She returned to work in May 2011.
In November 2011, Samuelson filed a lawsuit against the state and three superiors alleging they had retaliated against her over a five-year period. The complaint named the California Department of Mental Health — now the California Department of State Hospitals — and three superiors: James Jones, a psychologist who has since retired, and two other psychologists, Deborah White and Nami Kim.
Freeman said he was satisfied with the $1 million verdict, which came after four weeks of testimony. It is unclear if the Department of State Hospitals will file an appeal.
"The department does not comment on ongoing litigation. No decision has been made at this time regarding an appeal," Ken August, a spokesman for the Department of State Hospitals, said via email.