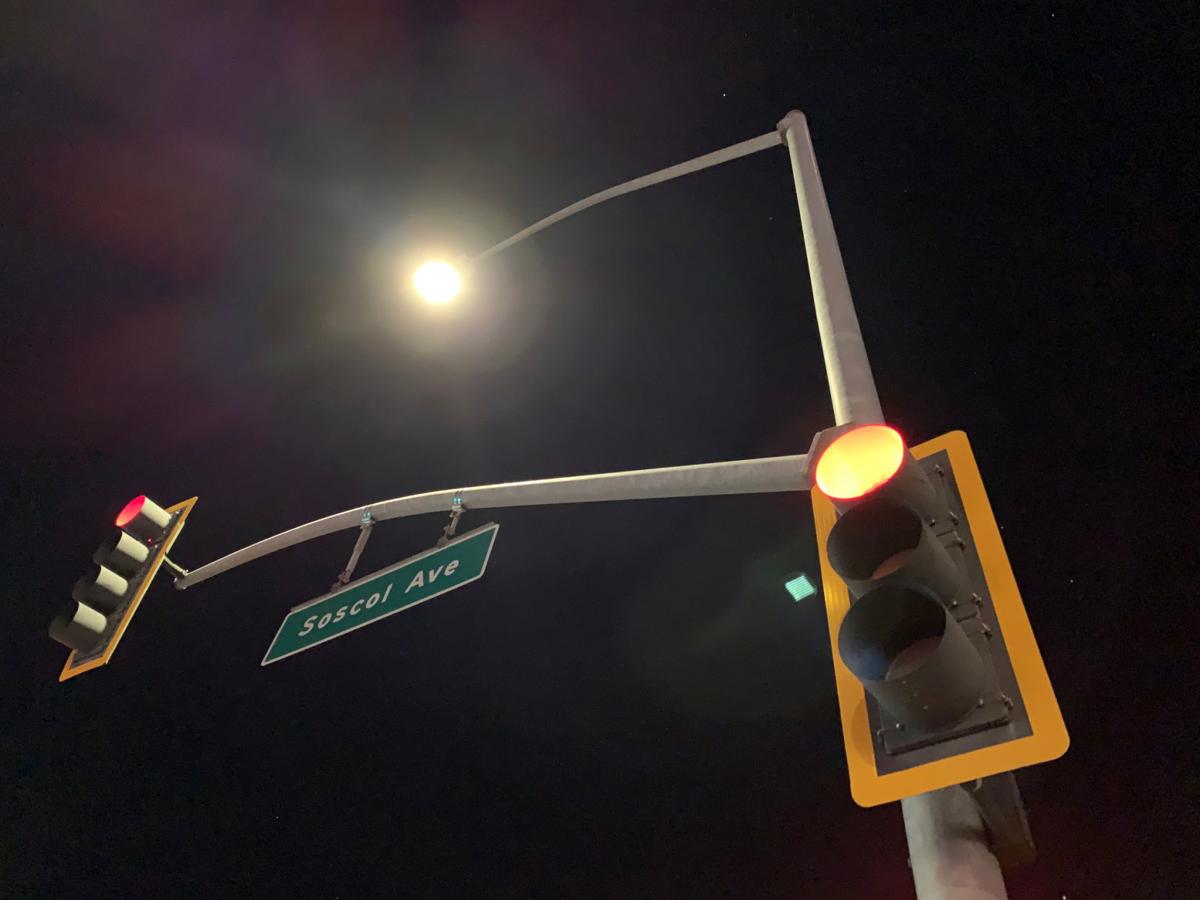 In recent weeks, drivers may have noticed a new glow from some traffic signals – a kind that emanates from their edges rather than their colored lights.
Along state-controlled stretches of Soscol Avenue, Silverado Trail and other routes, Caltrans has added borders of reflective material to the back plates of stoplights. Catching the glare of oncoming cars and trucks, the reflector strips produce a constant yellow glow that makes signals stand out in sharper relief – and, according to state transportation officials, may reduce the number of collisions, especially when power outages leave road signals otherwise dark.
"The striping is being added to intersections that don't have generators to power the signals during utility power shutoffs," said Vince Jacala, spokesperson for Caltrans District 4, which includes Napa County. "The reflective striping will help motorists identify the intersections in the dark when the power is out and help prevent crashes."
You have free articles remaining.
Locally, the reflective add-ons have been limited to Caltrans-controlled routes such as Highways 121 – which includes portions of Imola and Soscol avenues as well as Silverado – and 221, which includes the Napa-Vallejo Highway that serves as a main gateway into the city from the south.
Caltrans is continuing to decide which crossings will receive reflector stripes, with the state agency doing some installations and contractors performing others, Jacala said in an email.
The feature can be provided either by adding reflective strips 1 to 3 inches wide on the borders of a stoplight's existing backing plate, or by swapping in new plates already covered with the material, according to the website of California's Local Technical Assistance Program, a partnership of Caltrans and Sacramento State University.
California approved the use of reflective stoplight backing in 2006, in the form of a border 1 to 3 inches wide, according to the program.
During an evaluation of three intersections in Columbia, South Carolina from 2003 to 2007, collisions decreased by 28.6 percent after the addition of signal reflectors, according to research from the Federal Highway Administration. The reduction was even sharper for crashes taking place at night and in the early morning when visibility is lowest – 49.6 percent.