Many of the 50-plus students at Kinnerth Winegarner's Spanish class have never threaded a needle, let alone made a quilt.
However, that's exactly what the New Tech high school students were doing this past week.
As part of a new community project called Hilos Visibles y Los Visibles/Visible Threads, each of Winegarner's students are creating a single quilt square honoring their heritage or culture.
Volunteers will then assemble the covering and their quilt, along with others to be made, will be displayed online, in community settings throughout Napa County, and eventually at the Napa County Historical Society.
On Thursday afternoon, the New Tech Spanish class students gathered embroidery hoops, needles, embroidery thread (or floss), fabric scraps and other materials to continue their progress.
The teacher said that the class project started with each student interviewing a family member, ideally an elder, and then making a short video "about what they learned, what surprised them (or) what was interesting to them," said Winegarner.
Spanish is the heritage language for many of her students, noted Winegarner. However, not every student knows about their family history, such as when or how they came to the U.S. 
"Then we've been talking about how they can visually represent that heritage and what reminds them of their family," on the fabric square.
To help encourage the students, Napa graduate Arleene Correa Valencia, a Mexican-born artist, joined the class via Zoom from her current home in New York. She gave the students advice and talked to them about her artistic inspiration and work with textiles.
Support local news coverage and the people who report it by subscribing to the Napa Valley Register. Special offer: $1 for your first 6 months!
Her artworks "are cultural representations of myself and my family," said Correa Valencia.
"I see art as a way to have a voice myself, as way to write history, so that nobody gets to tell my story for me. I get to tell it for myself."
"These kinds of projects are really important for me because it allows us to reflect on our family and history and understand how we came here," Correa Valencia said.
Danushka Rodriguez, a sophomore at New Tech, jumped right into the Hilos Visibles project.
"My grandmother taught me to embroider since I was little," she said. "That's how I would connect with her. I love dinosaurs so I decided to do a dinosaur."
Rodriguez had sketched the outline of her creature in white pencil on her 10-inch square fabric base and was starting to fill in the outline.
"I'm struggling a little bit because I get a little mixed up," with the chain stitching, she admitted. "I'm trying to follow the white line."
"I did this whole bottom piece but I didn't like how it turned out so I redid it, and so far, I'm really loving it."
What does she think of her piece becoming part of a bigger quilt in the end?
"I think it will look really nice, she said. "I'm excited to see the end result of mine and everyone else's."
Ever Hersey, a junior, was working on embroidering a microphone on his square.
"I love music," he explained. "I definitely bond with my family over music. It's always been a piece of our family."
"I've done sewing before but I've never done embroidery," said Hersey. "So this is definitely something new. But I'm excited to try it because I like expressing my mind through fabric and art."
Natalia Villagomez, a freshman, said she decided to embroider the image of a traditional Spanish doll, "because I had one when I was little." She chose colors of red, green, white and black, on some pink fabric.
"So far, I like it," Villagomez of her work. 
Alexis Brisaño, also a freshman, was embroidering a moon and clouds on their quilt square.
"I really like looking at the clouds and moon," said Brisaño. "It's beautiful."
Brisaño has never before done any sewing or embroidery, the student said.
"It's going well," they said. "It's really calming for me, even though it's my first time. I'm getting the hang of it."
Winegarner said the project was going "fantastic."
"Every single one of them is creating a quilt square," said the teacher. "They've all figured out some image they've connected with. That's the best thing I've asked for," she said. 
Debbie Alter-Starr, co-chair, Latino Heritage Committee of the Napa County Hispanic Network, said that so far about nine groups including the New Tech Spanish class, have started making quilt squares for the community-wide Hilos Visibles project.
"They're so creative," said Alter-Starr, of the students' work. "Every square is different." And because these students are among the first to make squares, "Their example will help inspire others," she said.
Photos: Napa New Tech students make quilt squares to create heritage quilt
Napa New Tech students make heritage quilt squares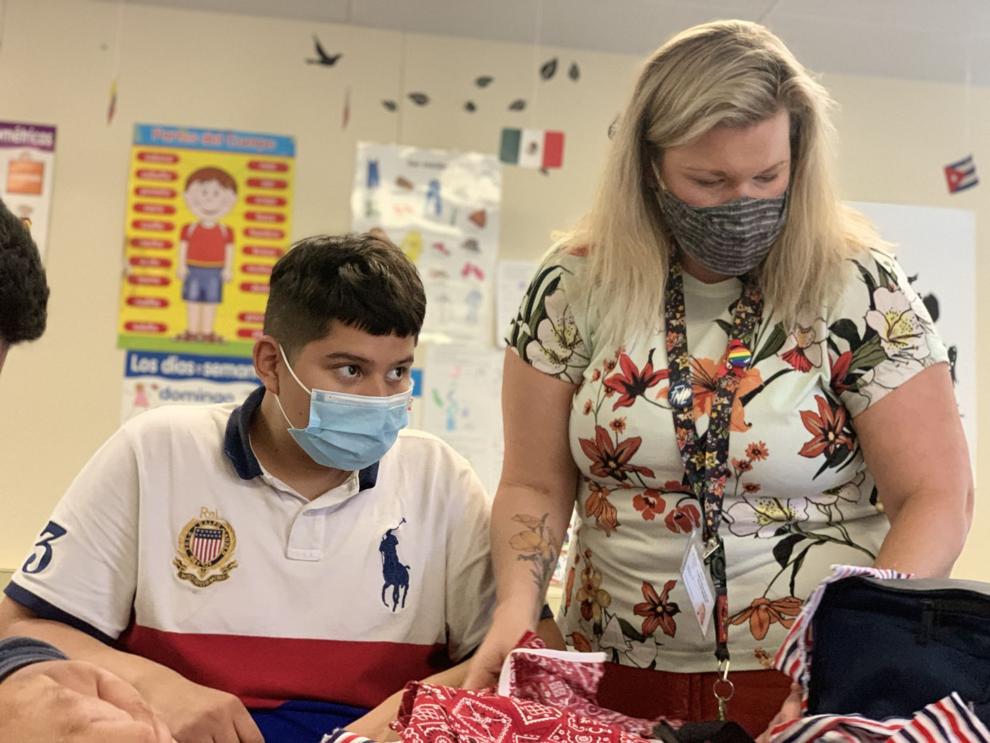 Napa New Tech students make heritage quilt squares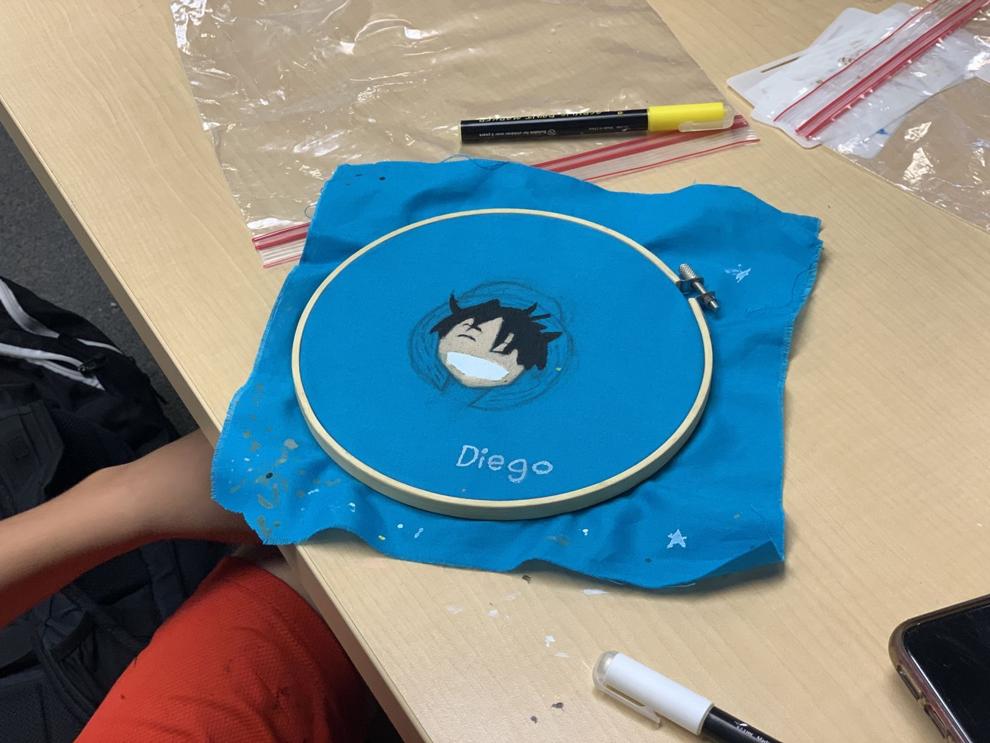 Napa New Tech students make heritage quilt squares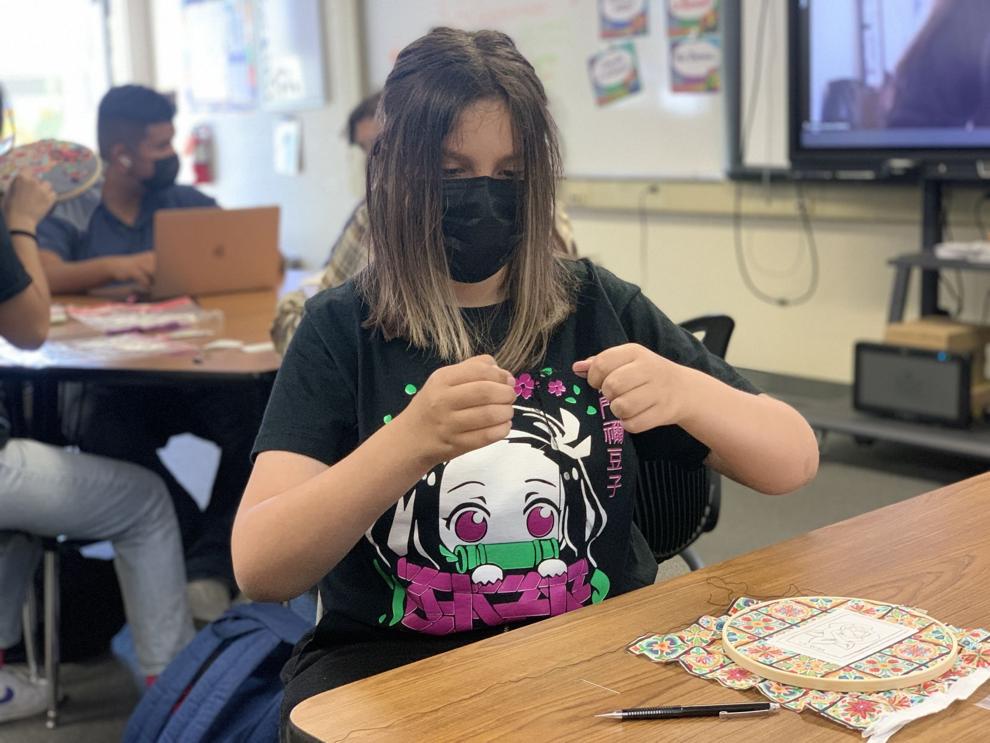 Napa New Tech students make heritage quilt squares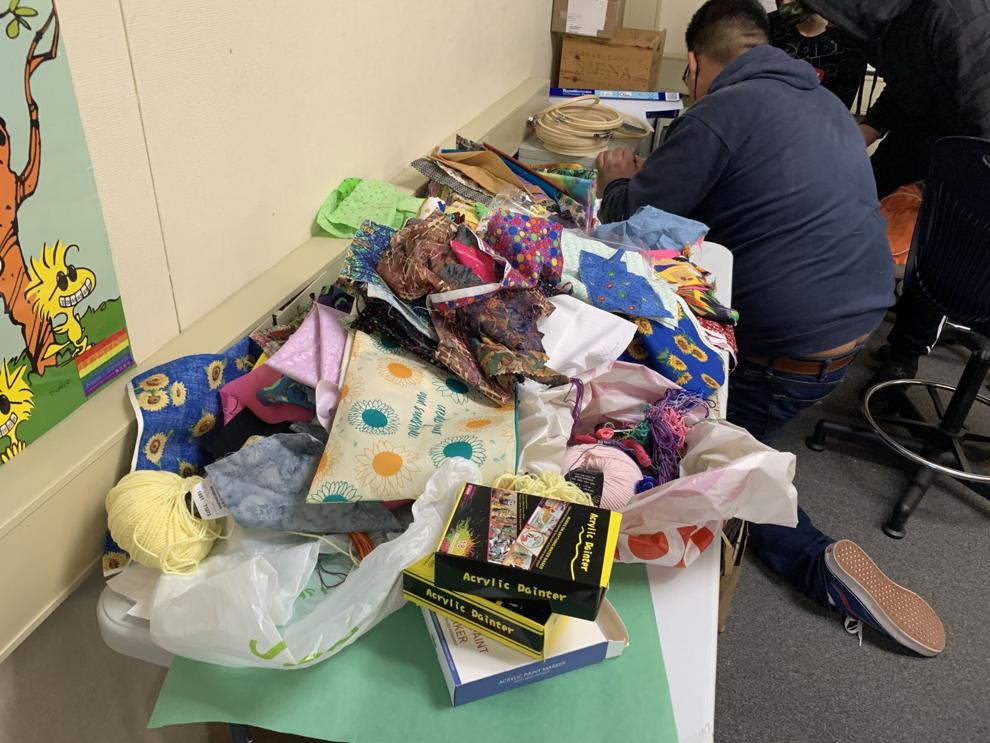 Napa New Tech students make heritage quilt squares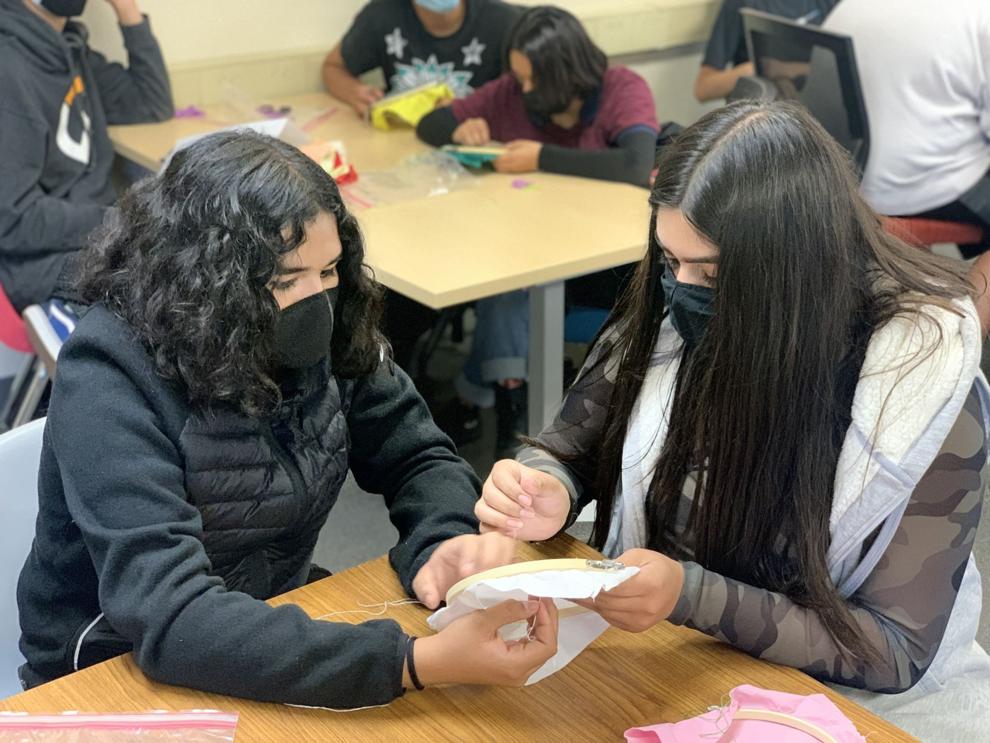 Napa New Tech students make heritage quilt squares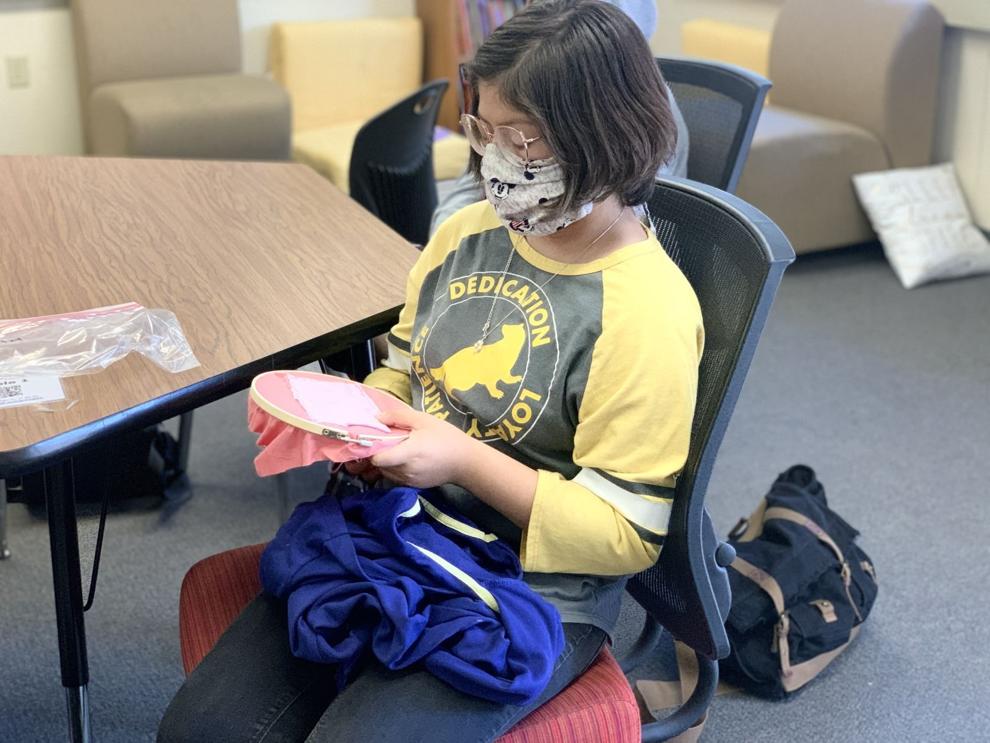 Napa New Tech students make heritage quilt squares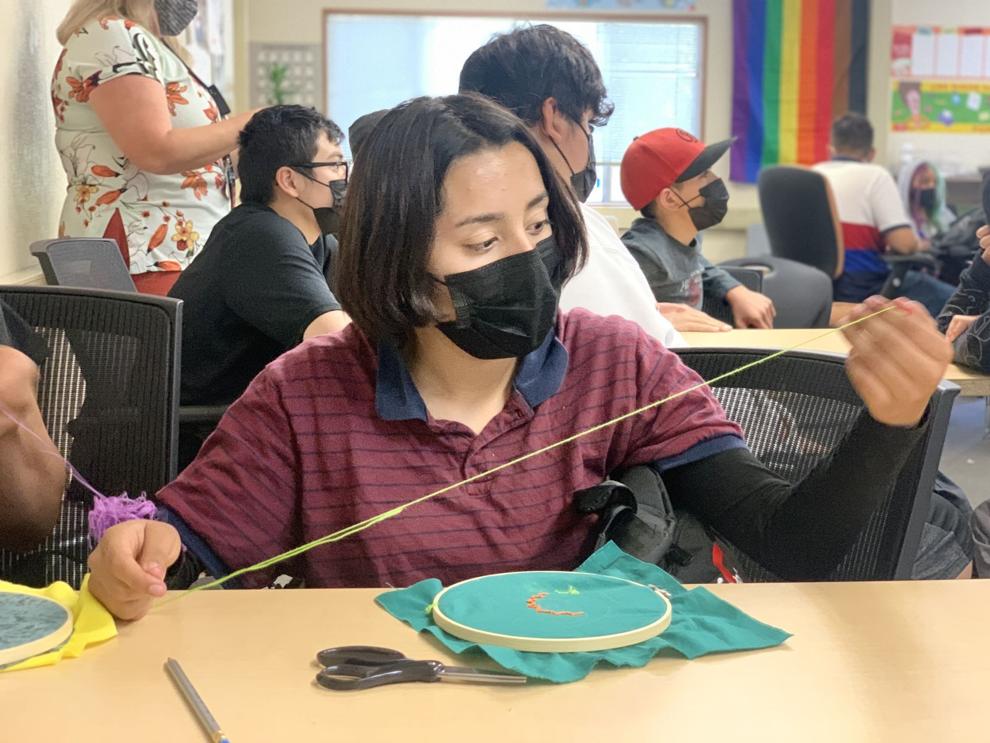 Napa New Tech students make heritage quilt squares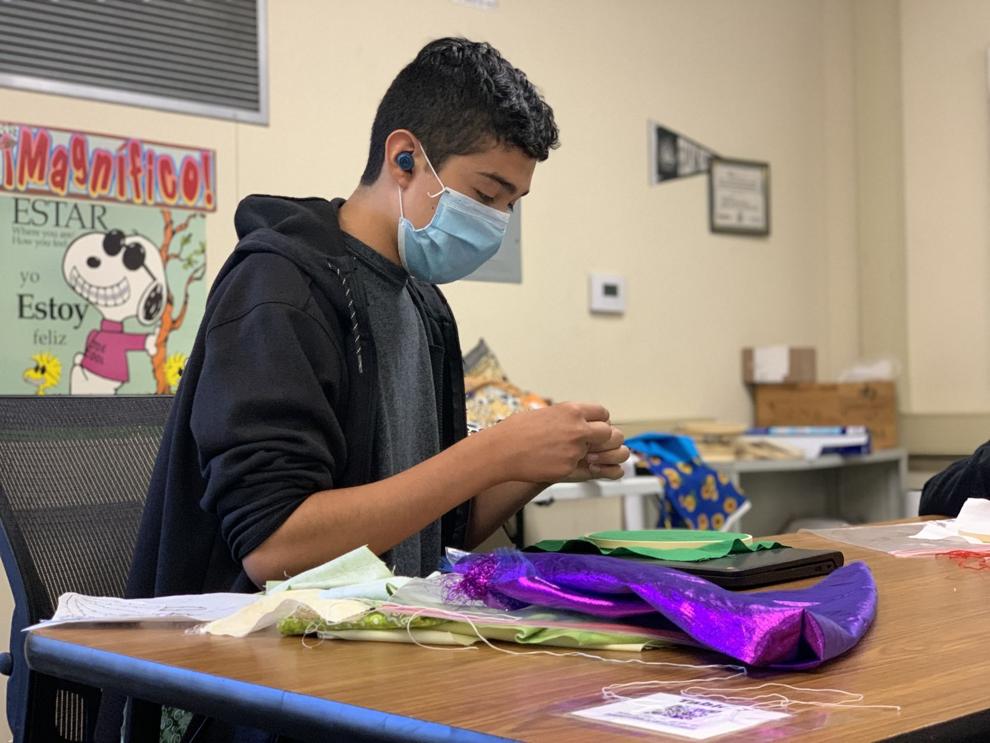 Napa New Tech students make heritage quilt squares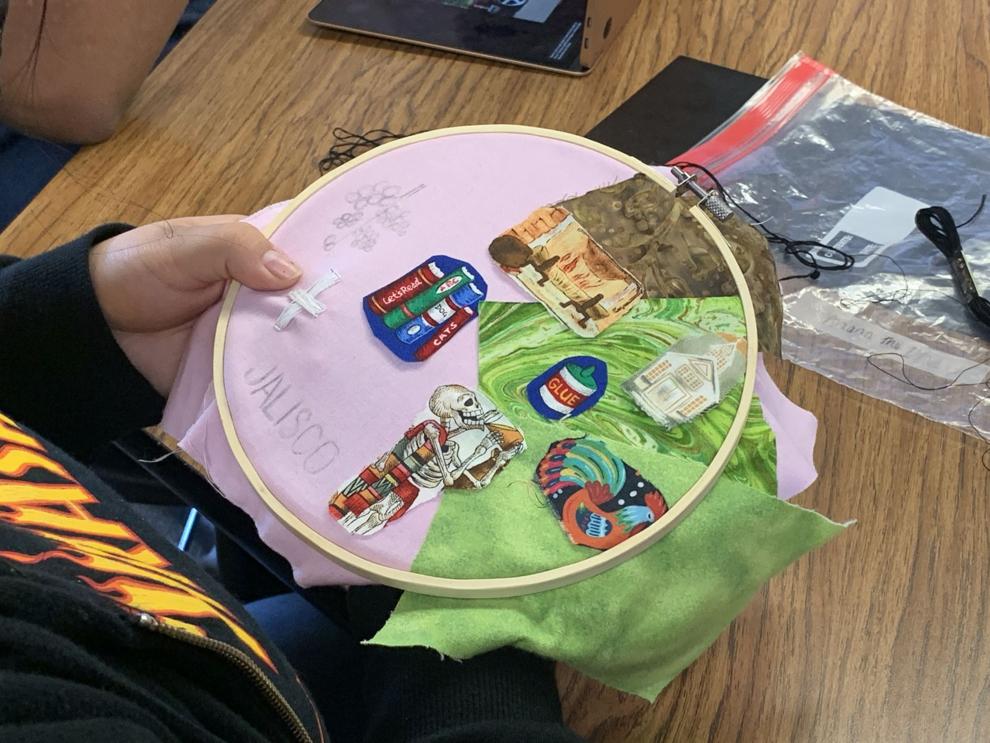 Catch up on Napa County's top news stories
In case you missed it, here is a look at the most-read stories on NapaValleyRegister.com.
Get unlimited digital access to the Napa Valley Register for just $1 for your first 6 months! Enjoy every article without restrictions and find tons of subscriber-only perks, such as access to our daily eEdition. Click here for details!