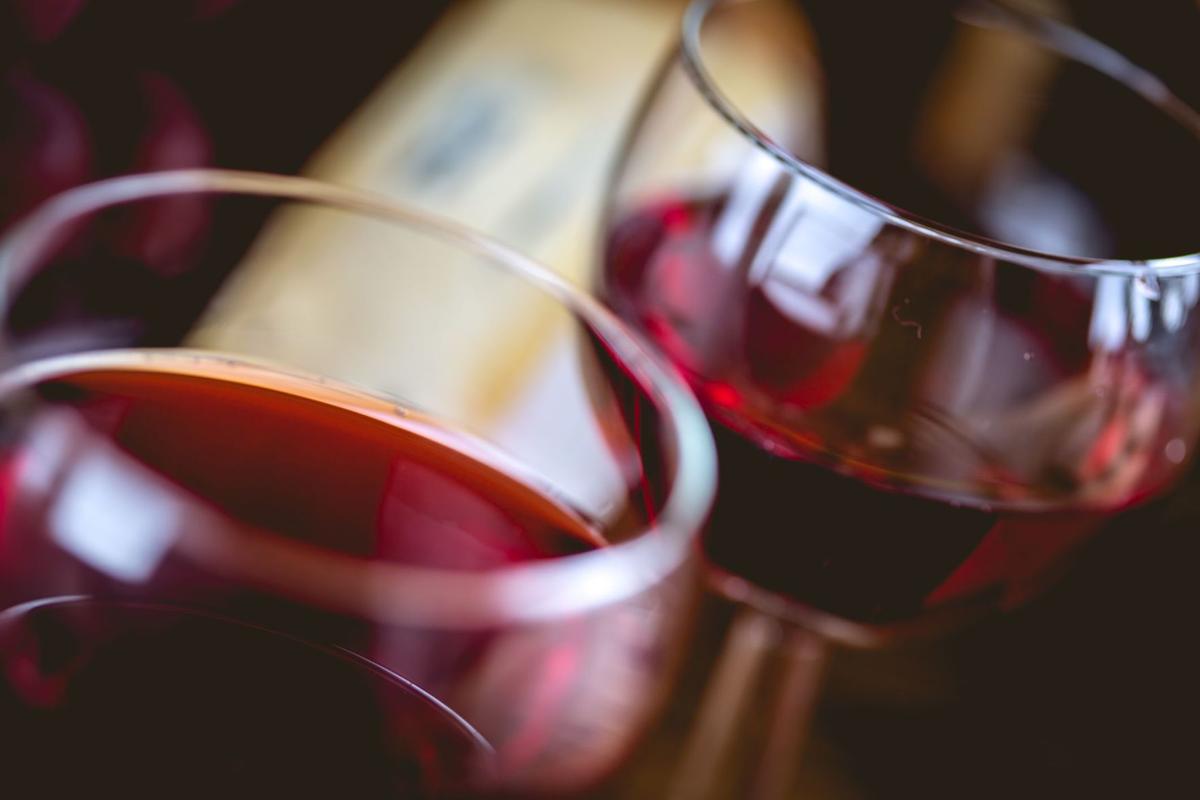 Napa County is willing to explore providing additional flexibility to wineries amid the COVID-19 pandemic, but not as much as a group of nine vintners had requested.
The county Board of Supervisors will discuss at future meetings temporarily letting wineries use more space to entertain visitors to help meet social distancing requirements. It also might allow wineries to exceed daily visitation caps while remaining within weekly caps.
But major principles of Napa County's wine world will remain, such as having visitation caps and requiring appointments for tasting room visits at many wineries. The Board of Supervisors isn't ready to suspend key parts of the 1990 winery definition ordinance.
"You make too many changes to something as important to us as the wine industry and it ends up in mischief," county Supervisor Brad Wagenknecht said.
He recalled efforts for winery relief during the 2010 economic downturn as a cautionary tale. The Board of Supervisors made what it thought were "tiny" changes, such as allowing wine-food pairings.
"Over the last 10 years, it's kind of blown up into making some of our wineries think they are restaurants and become an enforcement problem," Wagenknecht said.
Supervisor Alfredo Pedroza was willing to give wineries more leeway during the pandemic than some of his colleagues. He described the stakes as helping not only businesses, but winery employees who go to work so they can provide opportunities for their families.
"We should not be shy about helping the wine industry," he said.
The request for the changes came from nine vintners under the name Coalition Napa Valley. They said the following steps would help wineries survive the COVID-19 pandemic:
Remove limits on how many visitors can go to each winery, within infrastructure constraints such as parking and septic systems.
Suspend by-appointment-only tasting requirements.
Expand tasting areas to include all areas of the winery footprint that comply with Americans With Disabilities Act requirements.
Expand winery tasting room hours to include mornings and evenings, 9 a.m. to 7 p.m., subject only to infrastructure limitations.
Asking for the changes were Julie Arbuckle of Anthem winery, Tom Davies of V. Sattui winery, Harvest Duhig of Duhig Wines, Bill Keever of Keever Vineyards, Steven Rea of BE Local, Dario Sattui of Castello Di Amorosa, Stu Smith of Smith-Madrone Vineyards, Chuck Wagner of Caymus Vineyards and Ryan Waugh of Waugh Family Wines.
"These are unprecedented times that require unprecedented, bold and proactive leadership from our officials," Davies told supervisors.
Among wine industry groups, Napa Valley Vintners supported the tasting area expansion idea and had no position on the other three requests. Napa Valley Grapegrowers and Winergrowers of Napa County had no position. The Napa County Farm Bureau board didn't meet until after Tuesday, so the group provided no position.
Representatives from Napa Valley Vintners and Napa Valley Grapegrowers told supervisors the priority for helping wineries should be fire mitigation and prevention. The Hennessey and Glass fires this summer damaged wineries, caused smoke damage to grapes and curtailed a tourist season already sapped by COVID-19.
"Unfortunately, you as leaders do need to make choices about what the county does with its limited time and resources," Molly Moran Williams of Napa Valley Grapegrowers told supervisors.
Debra Dommen of Treasury Wine Estates supported giving wineries more flexibility.
"We should be doing everything we can for our industry to recover," Dommen said. "As everyone has stated, it's going to be a very long road and not everyone will make it."
Mike Hackett of Growers/Vintners for Responsible Agriculture wondered where the exceptions requests will end.
"Pretty soon, we'll have weddings at wineries and the ag preserve will be no more," he said. "I'm disappointed these four items came before the board. When it was first offered up, it was from a small group and it looked like it would go nowhere."
Pedroza favored having the Board of Supervisors consider all four Coalition Napa Valley requests at coming meetings.
"This Board of Supervisors, I have full confidence we can do more than just fire recovery," he said.
Other supervisors agreed that wineries need more space to accommodate their allotted number of guests with social distancing. That could involve such things as allowing wine tasting in production areas or offices, when indoor wine tastings are again allowed in California.
But some supervisors disagreed with other Coalition Napa Valley requests. For example, Supervisor Belia Ramos said extending winery hours to 7 p.m. would create competition for restaurants.
Supervisor Ryan Gregory said wineries need the ability to receive the few visitors that might be coming to them amid the COVID-19 pandemic. He convinced his colleagues to explore giving wineries more flexibility with visitor caps.
The idea is a winery might be limited to 70 visitors a week and 10 visitors a day. But 14 people might show up on one day and none on another. Under Gregory's proposal, the winery could serve the higher number on that one day as long as visitation doesn't top 70 for the week.
"For a limited time, I can see that," Wagenknecht said.
Dillon said she doesn't envision many groups coming to wineries amid the pandemic. She questioned how many wineries this step would really end up helping.
"I'm willing to have some hope that someone might benefit from this," Pedroza said. "I don't disagree with you, I don't think the usage will be that significant. But it might help and at this point in time I'm going to side on the 'might help.' "
Staff will return to the Board of Supervisors with more information on the tasting area space and weekly winery visitation caps at upcoming meetings. Supervisors on Tuesday were simply indicating which of the Coalition Napa Valley requests they were willing to explore.
WATCH NOW: RED WINE AND CHEESE 'COULD BENEFIT BRAIN HEALTH LATER IN LIFE'
Barry Eberling's memorable 2020 Napa Valley Register stories
Napa Valley Register reporter Barry Eberling share his most memorable stories of 2020.
CHECK OUT ST. HELENA'S HOLIDAY WINE BARREL TOUR
Photos: Holiday Wine Barrel Tour in St. Helena
St. Helena Cyclery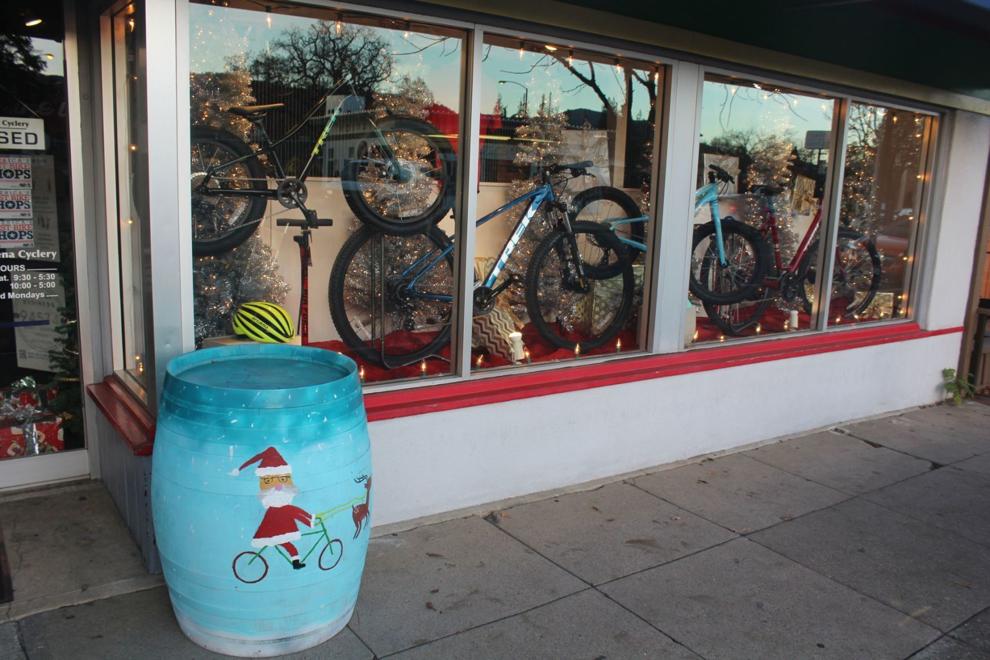 Amelia Claire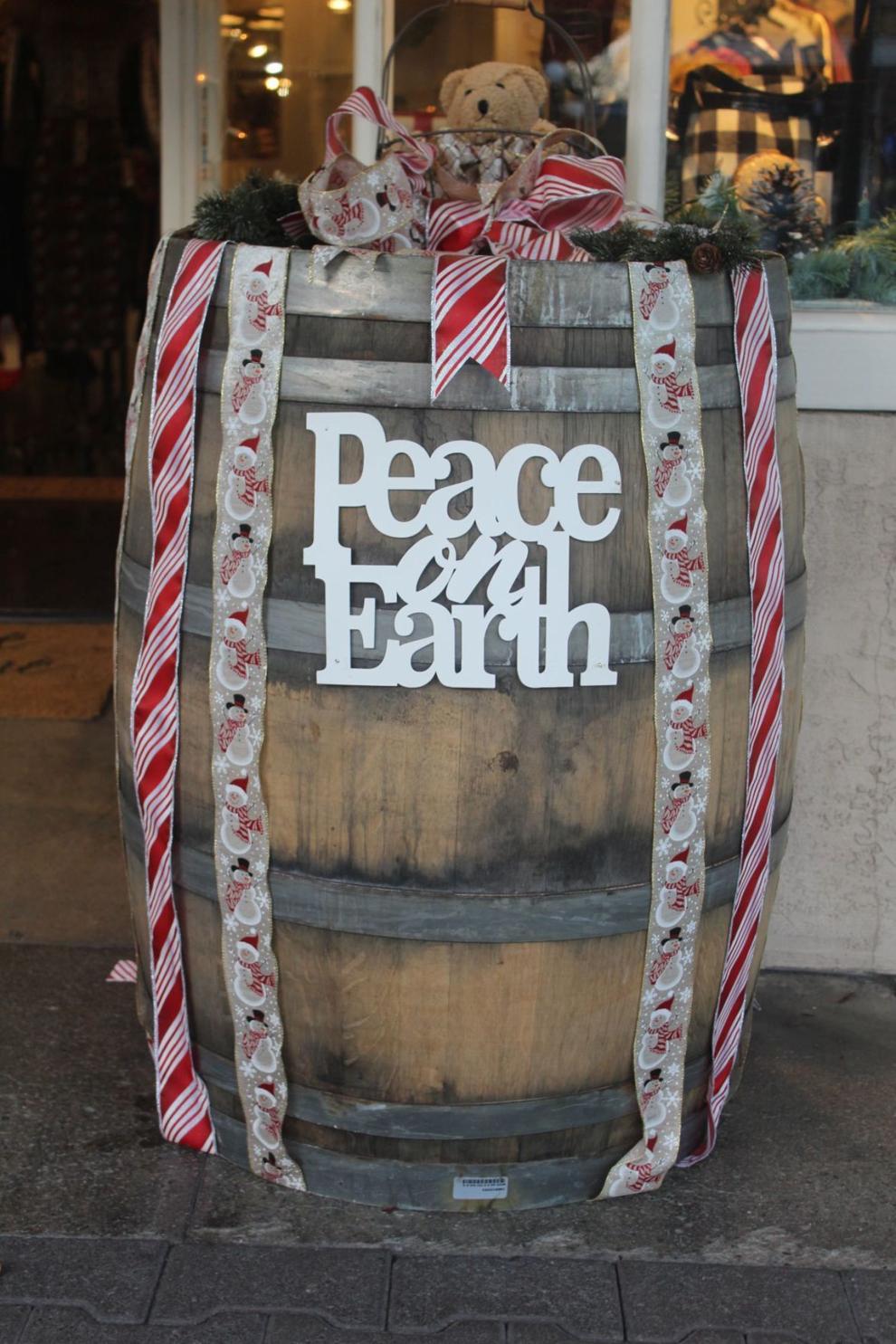 Grinch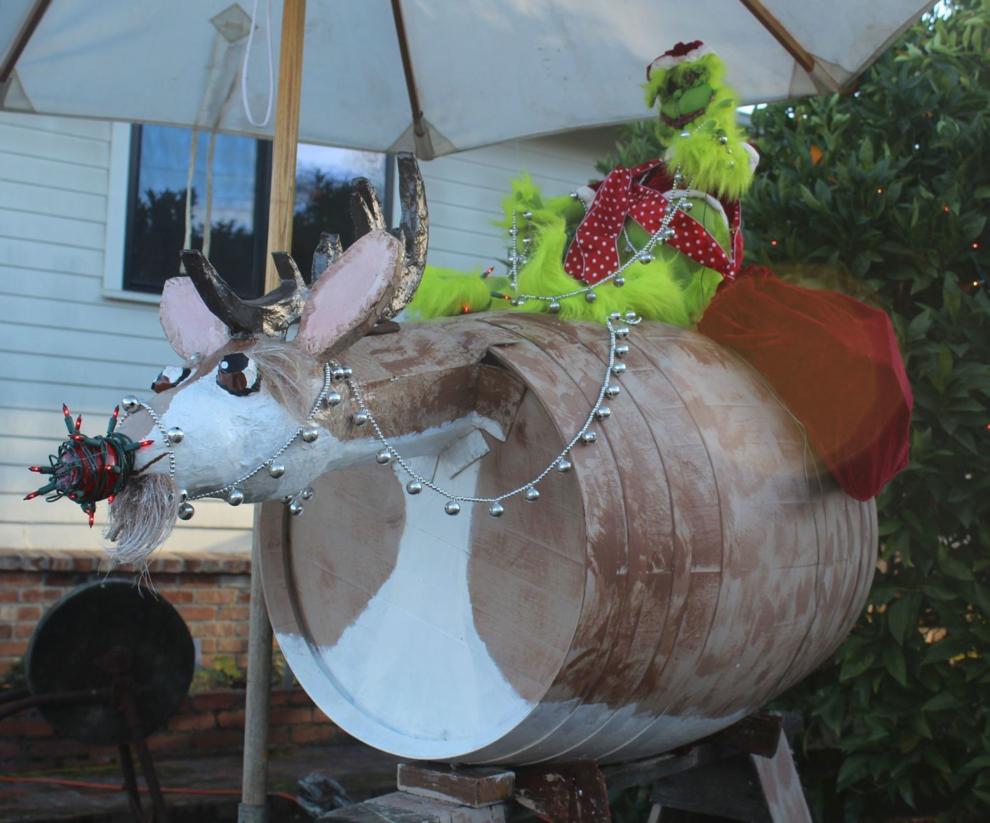 St. Helena Chamber of Commerce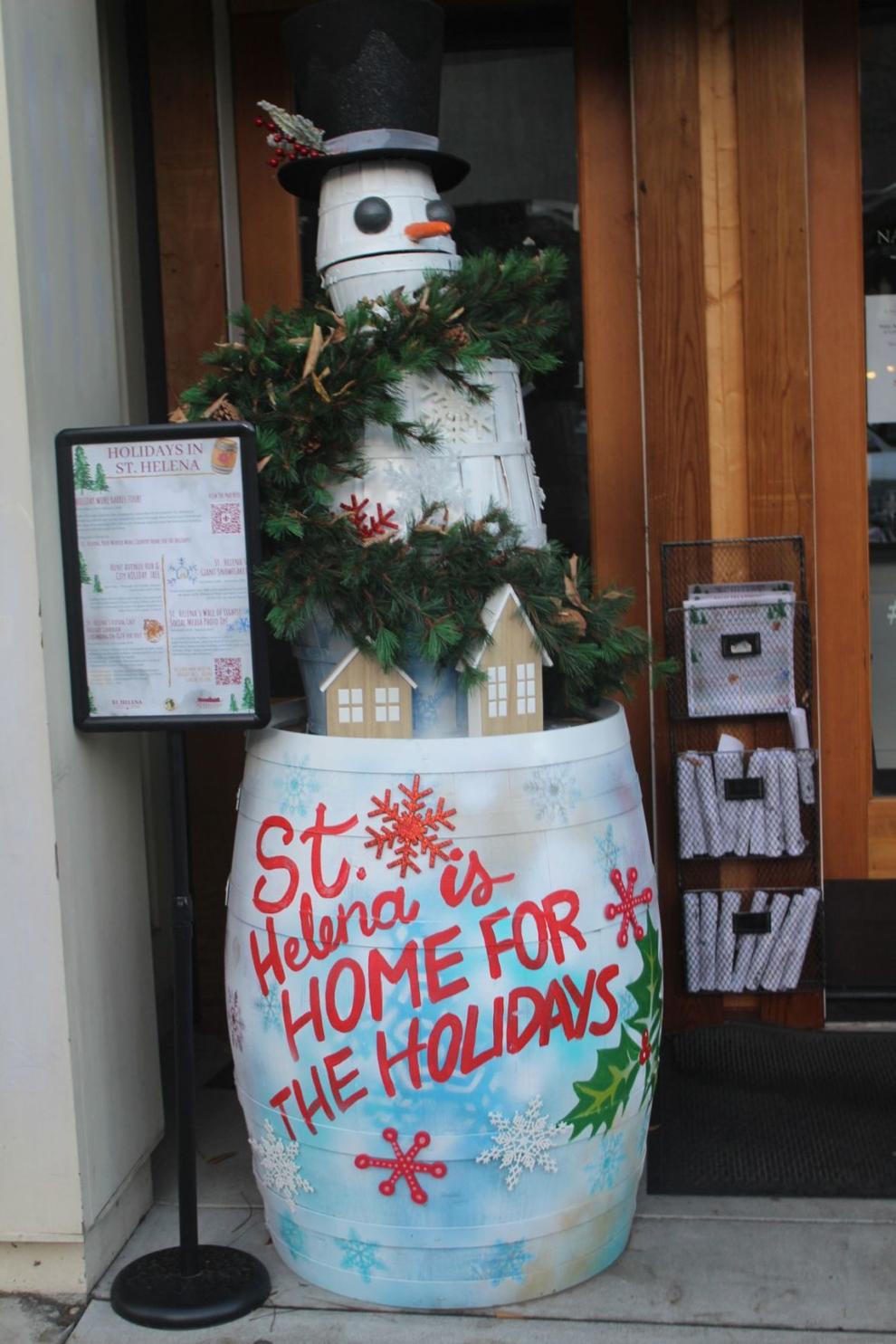 Yvonne Rich Exclusive Estates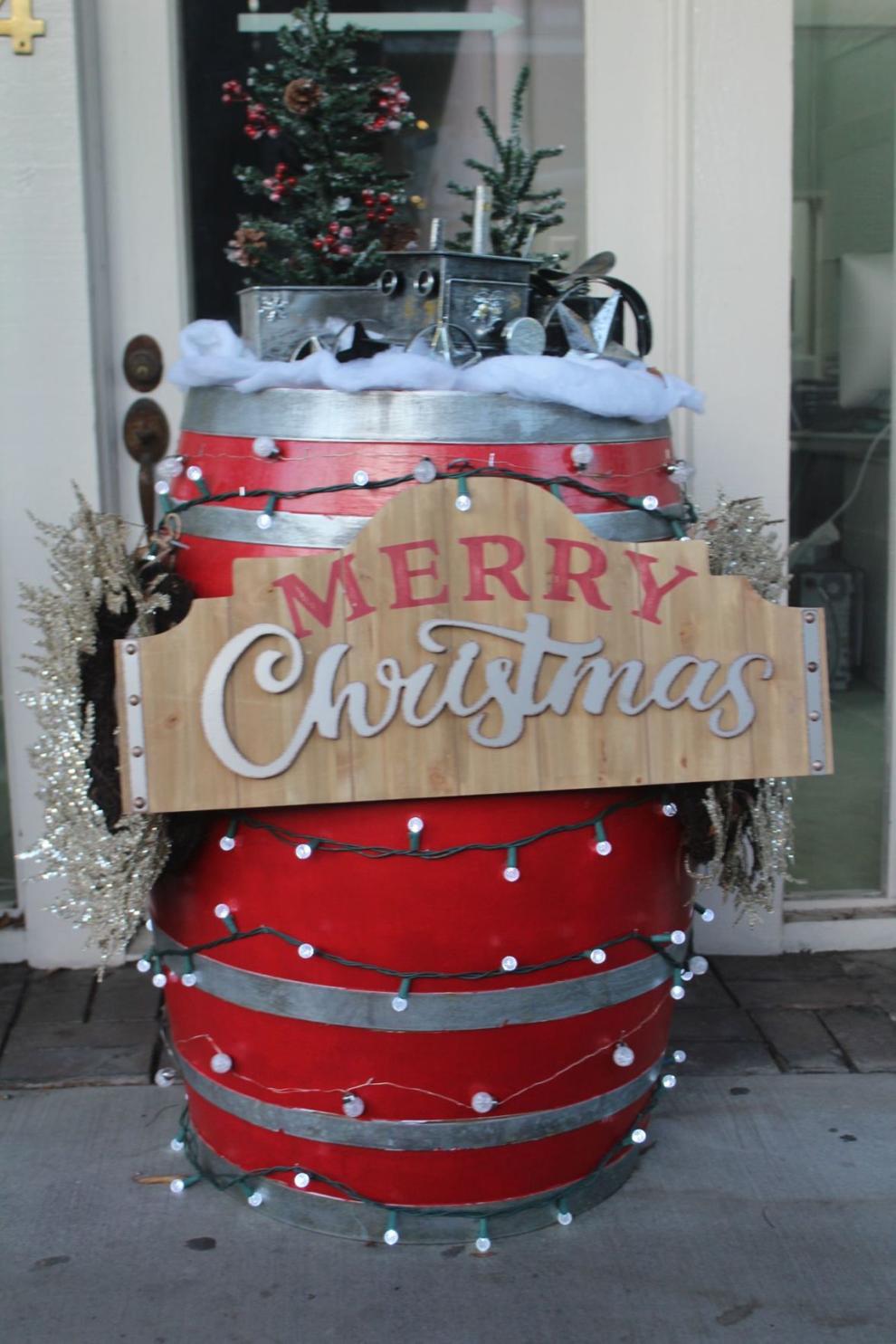 E.R. Sawyer Jewelers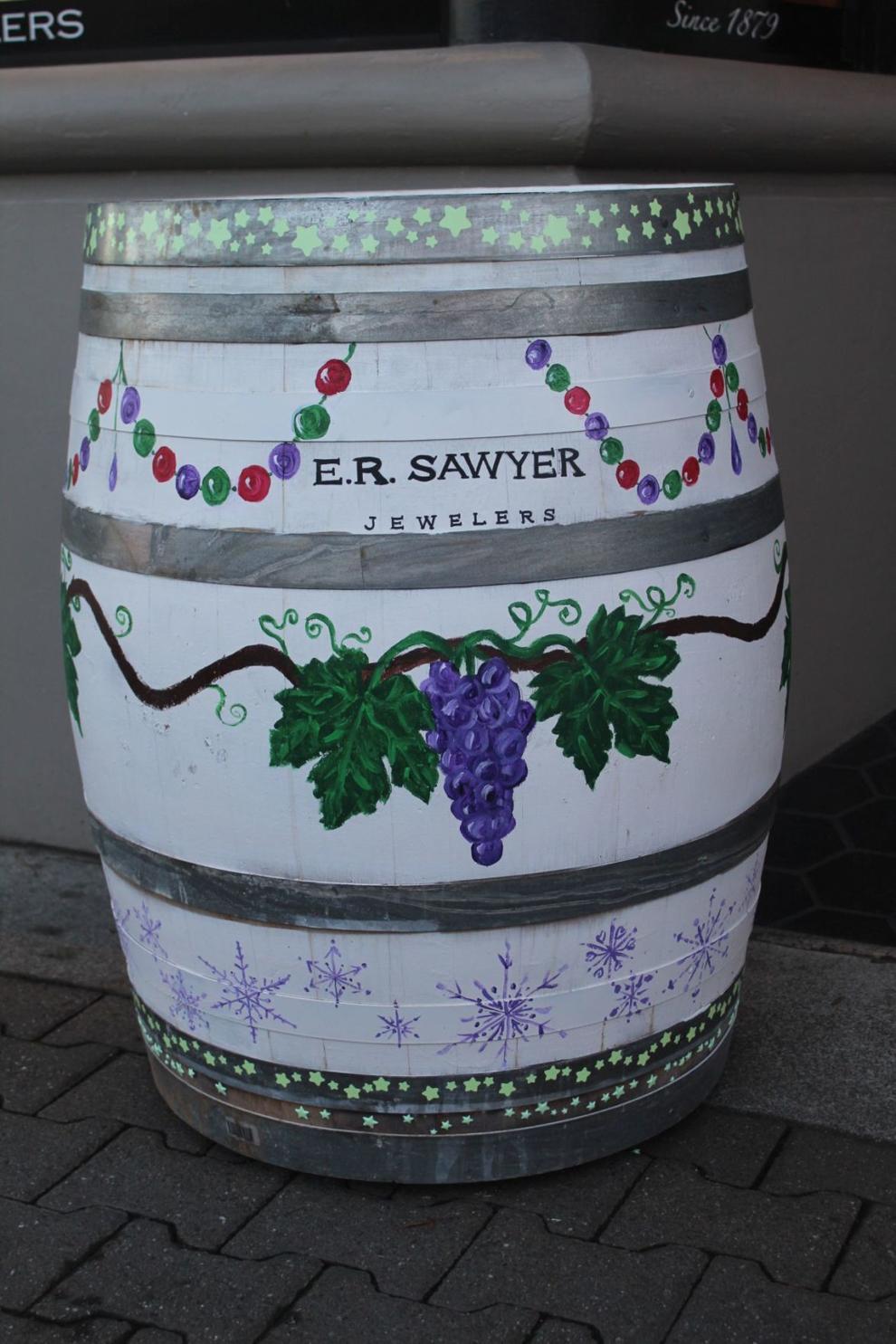 Gillwoods Cafe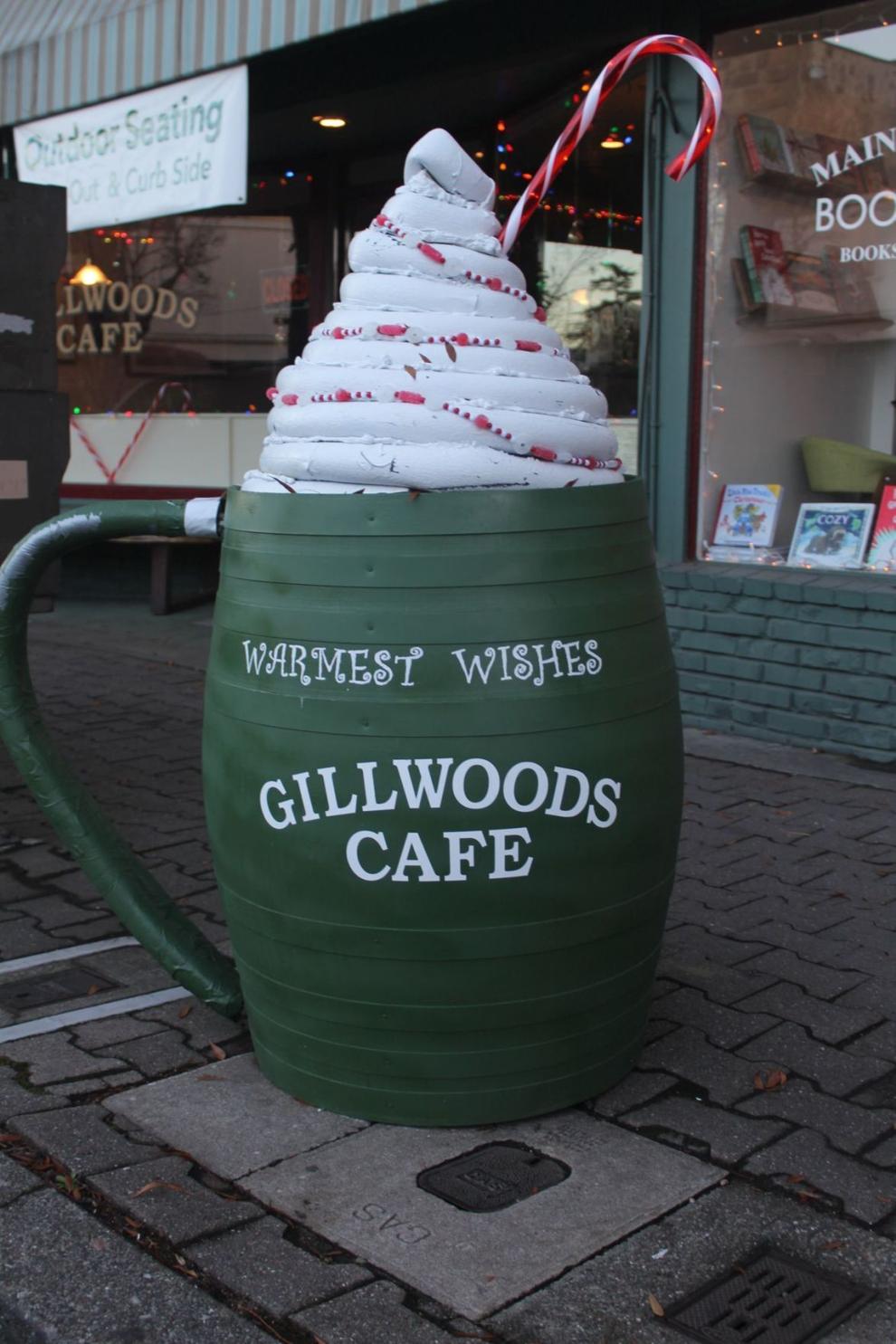 Fideaux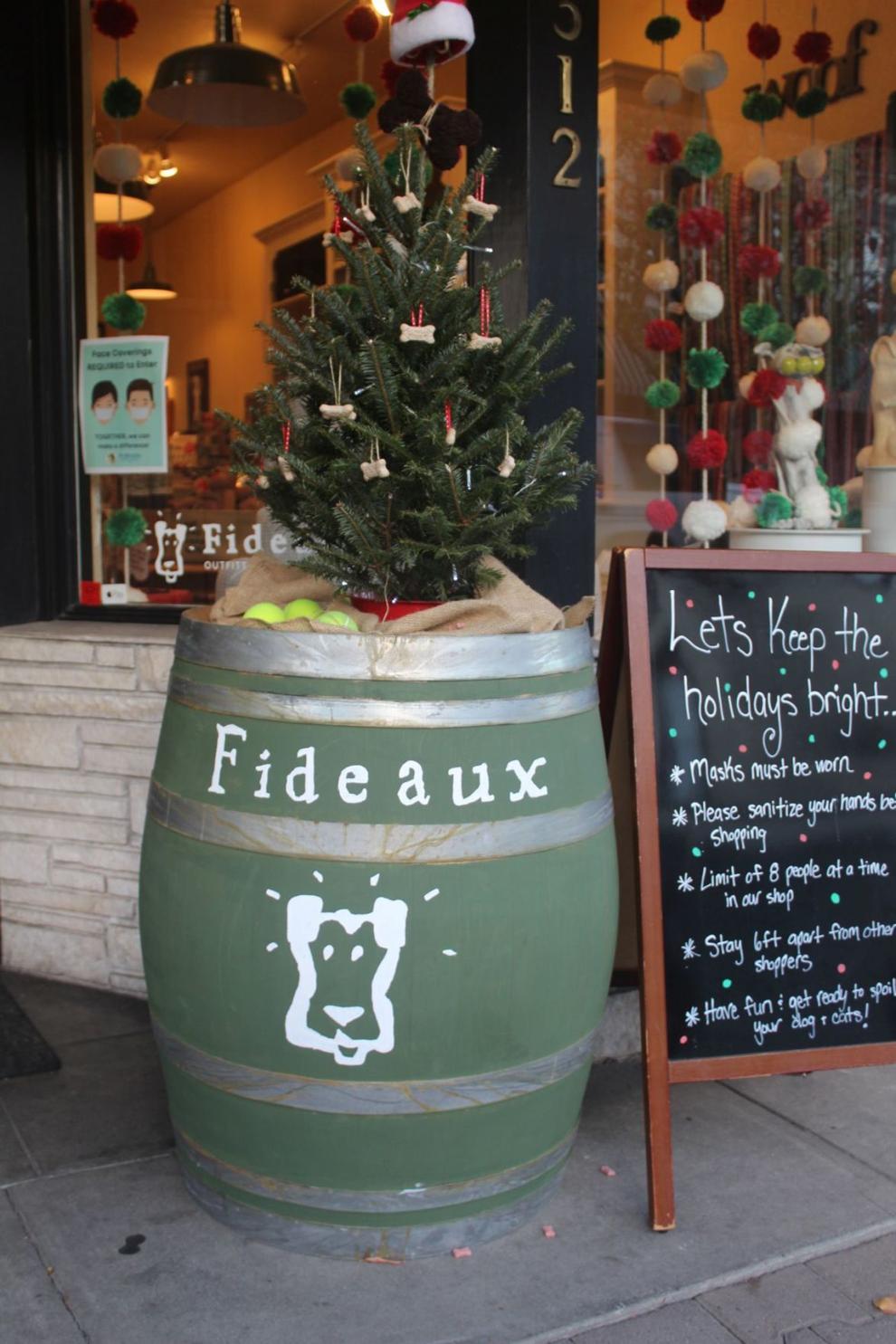 St. Helena Real Estate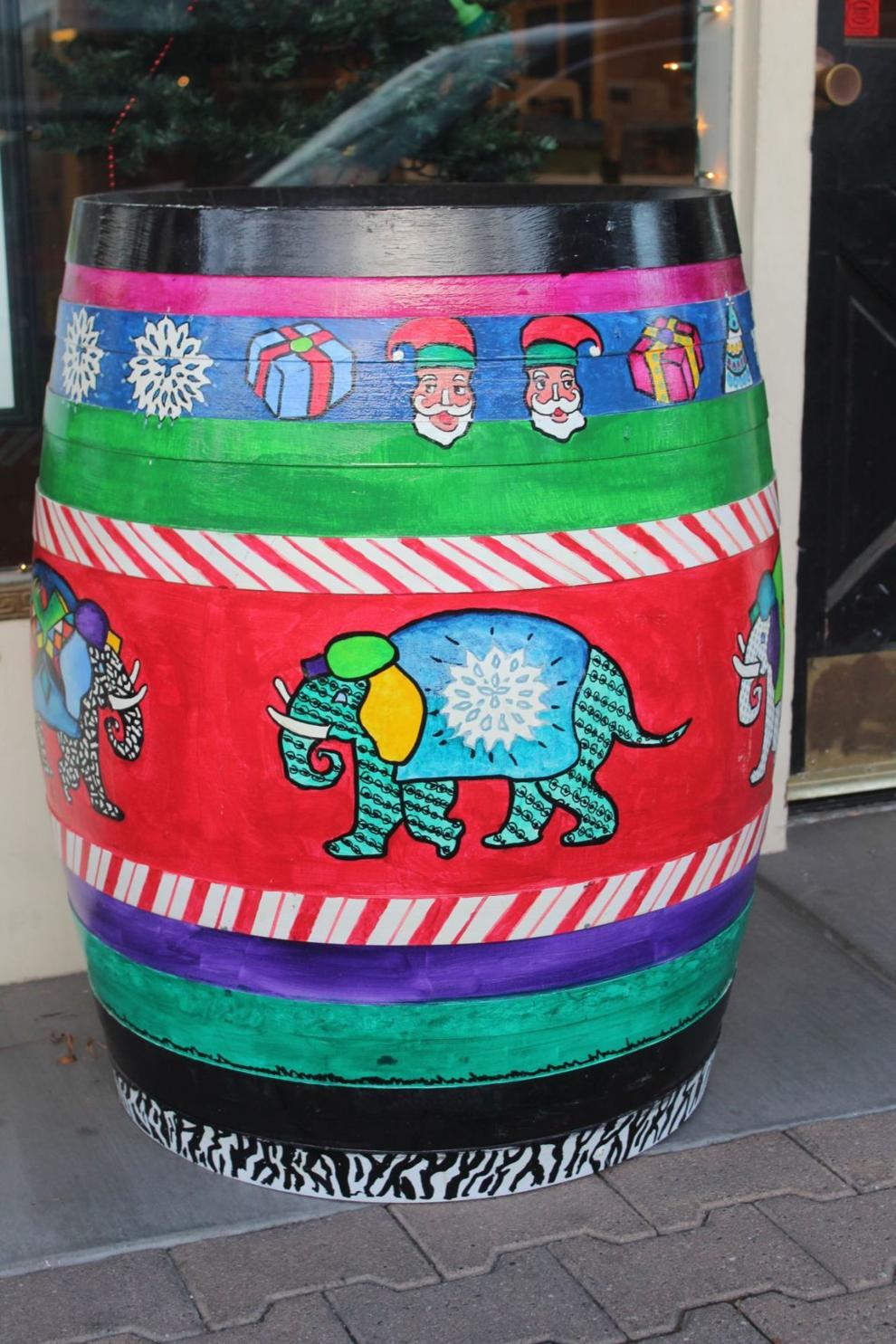 Odd Fellows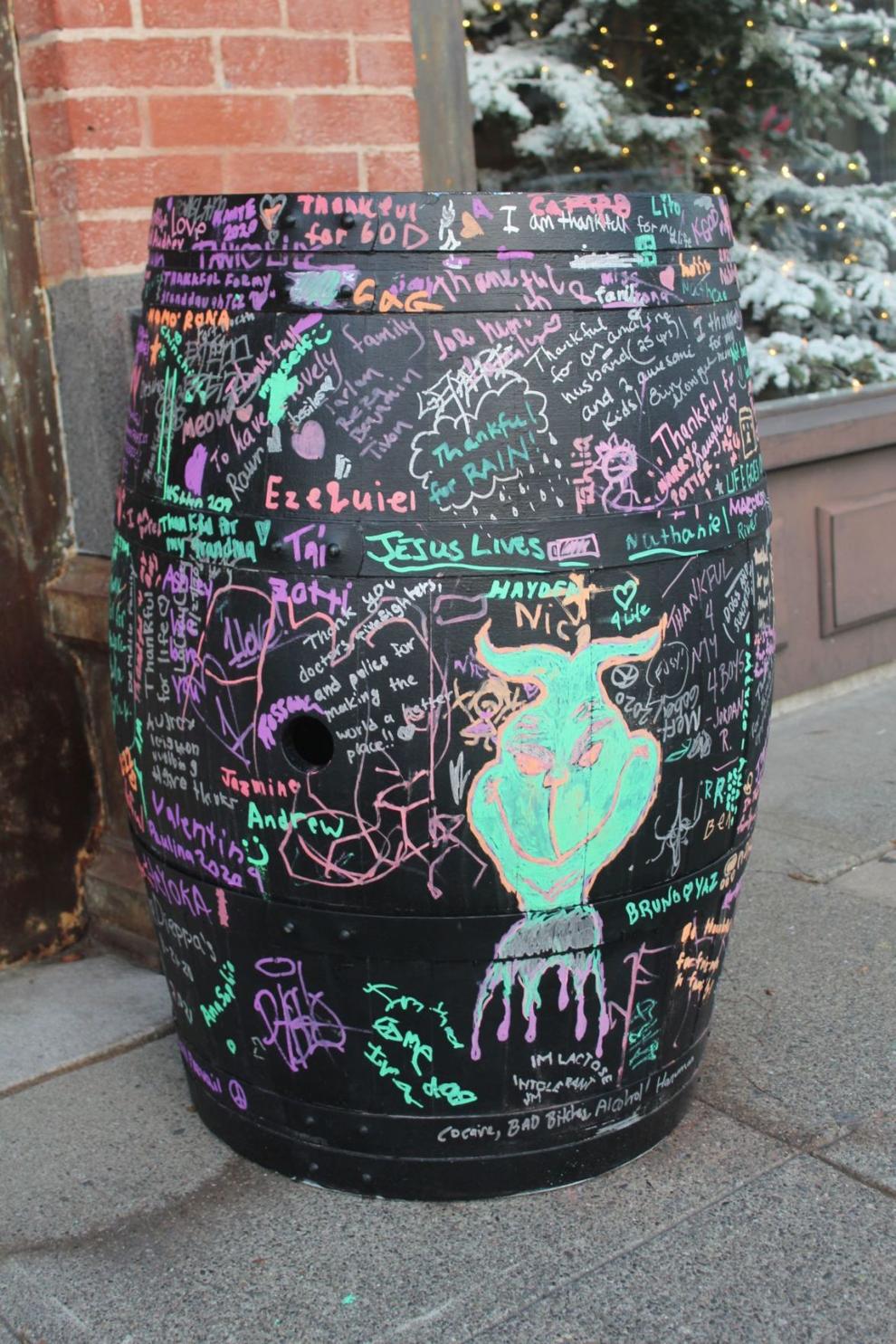 Main Street Bookmine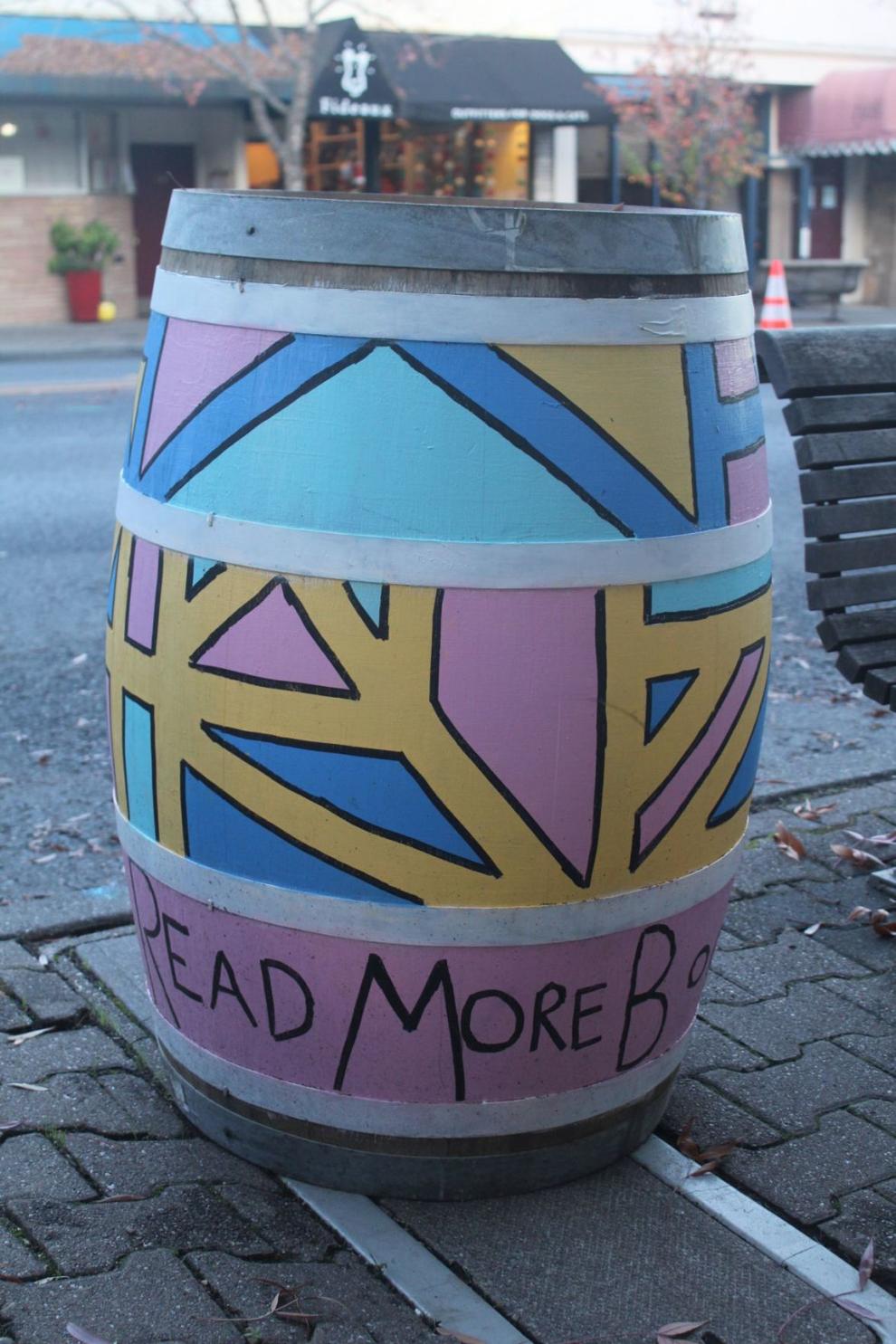 Cameo Cinema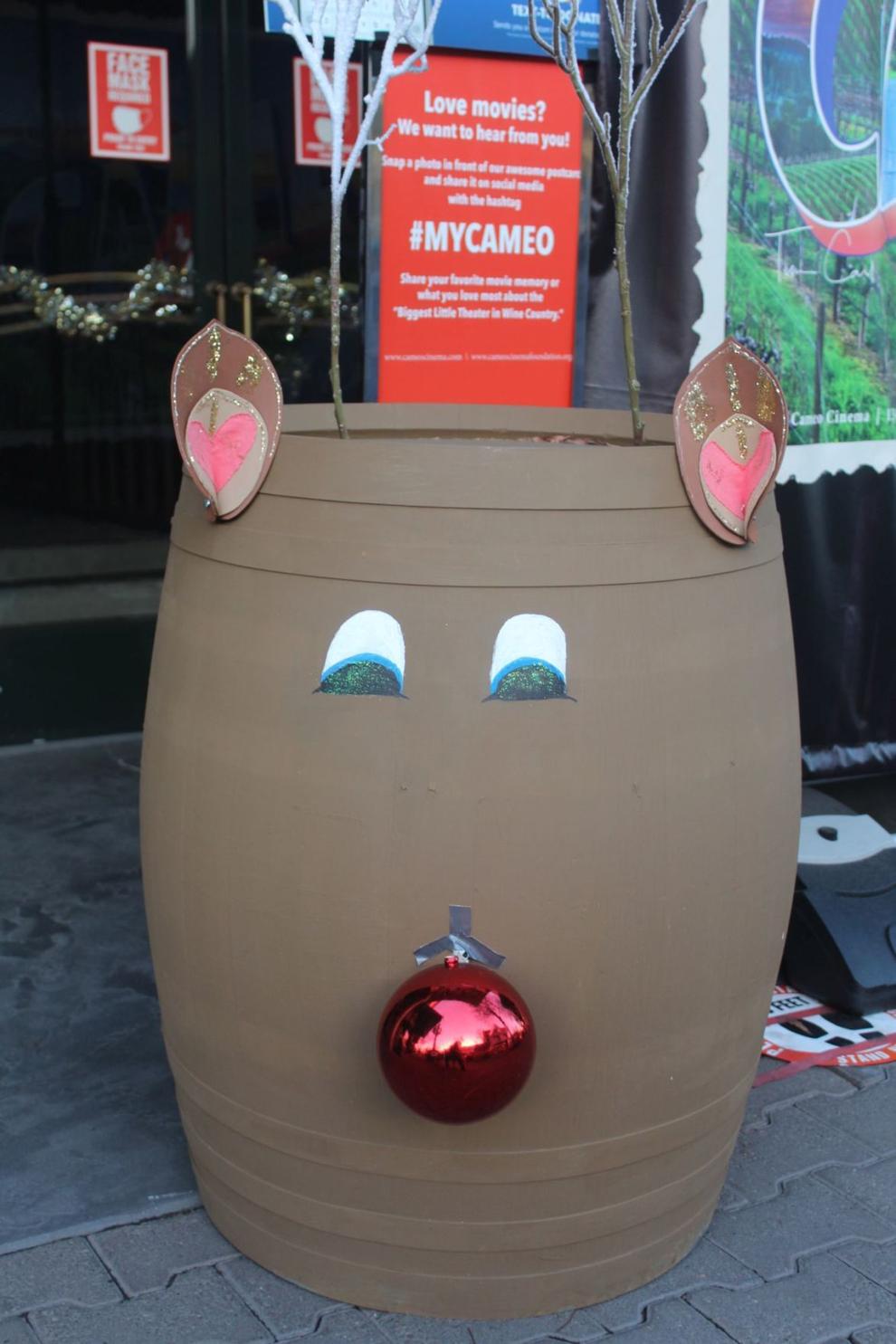 St. Helena Bistro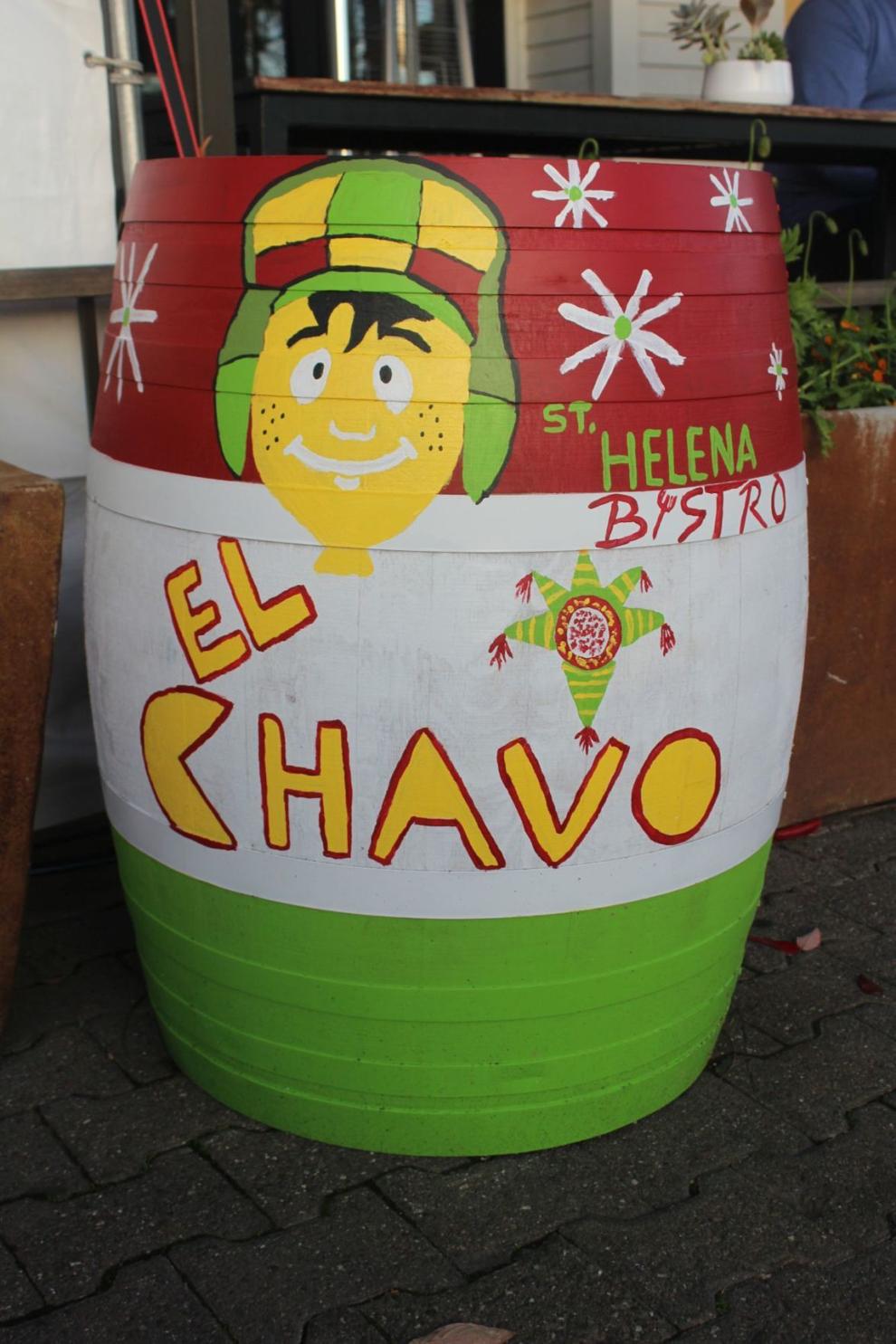 Sportago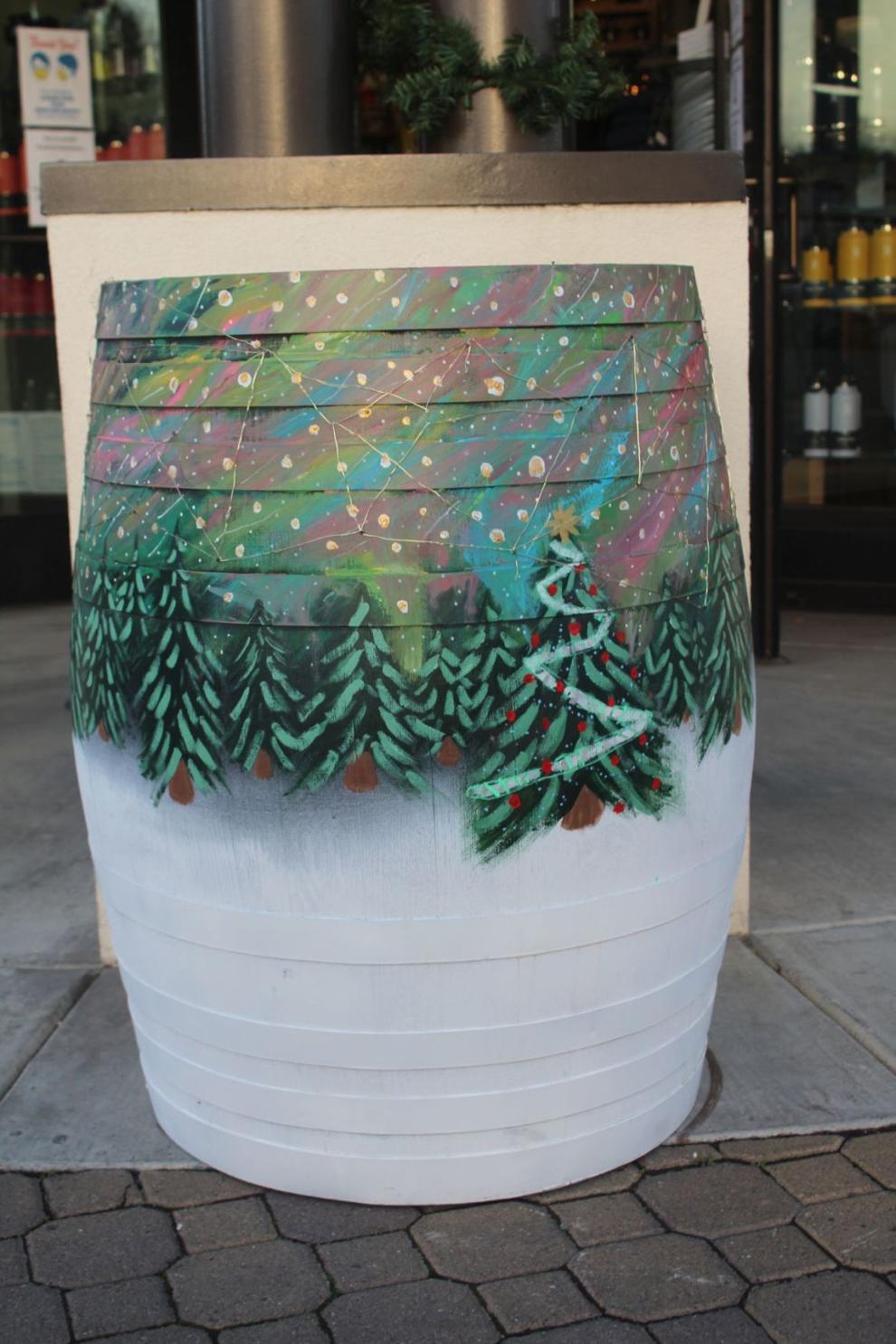 Findings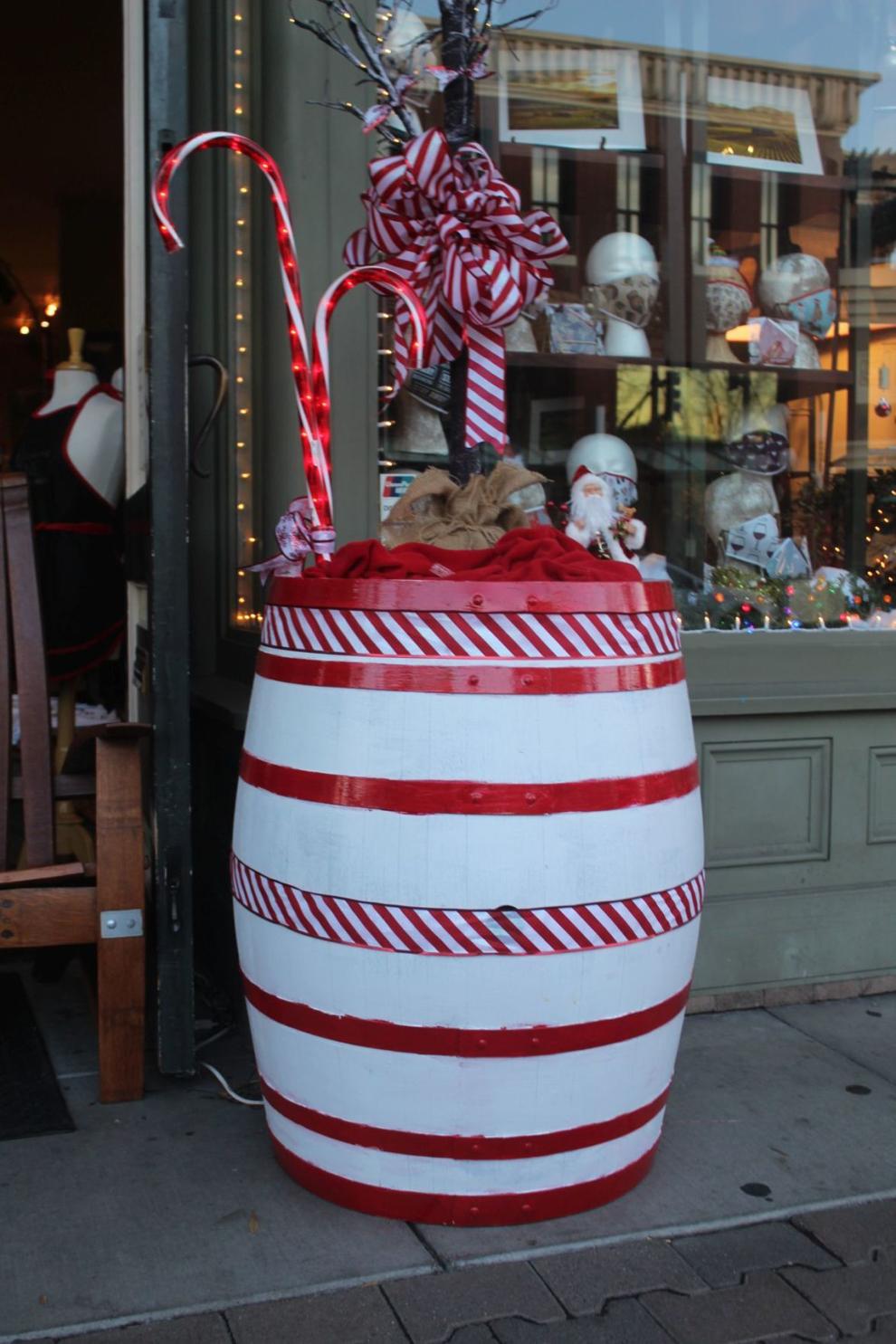 Meuse Gallery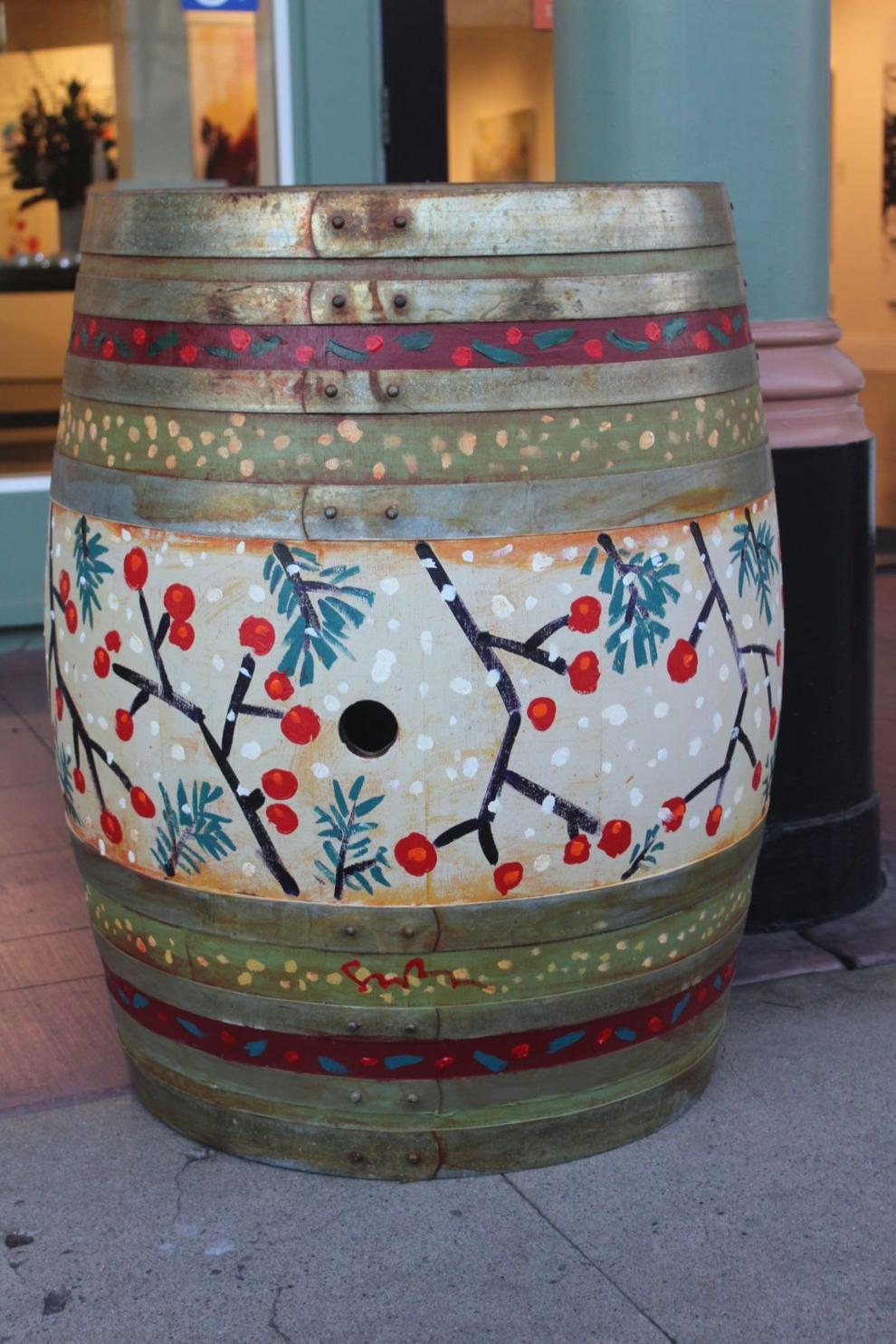 Coldwell Banker Brokers of the Valley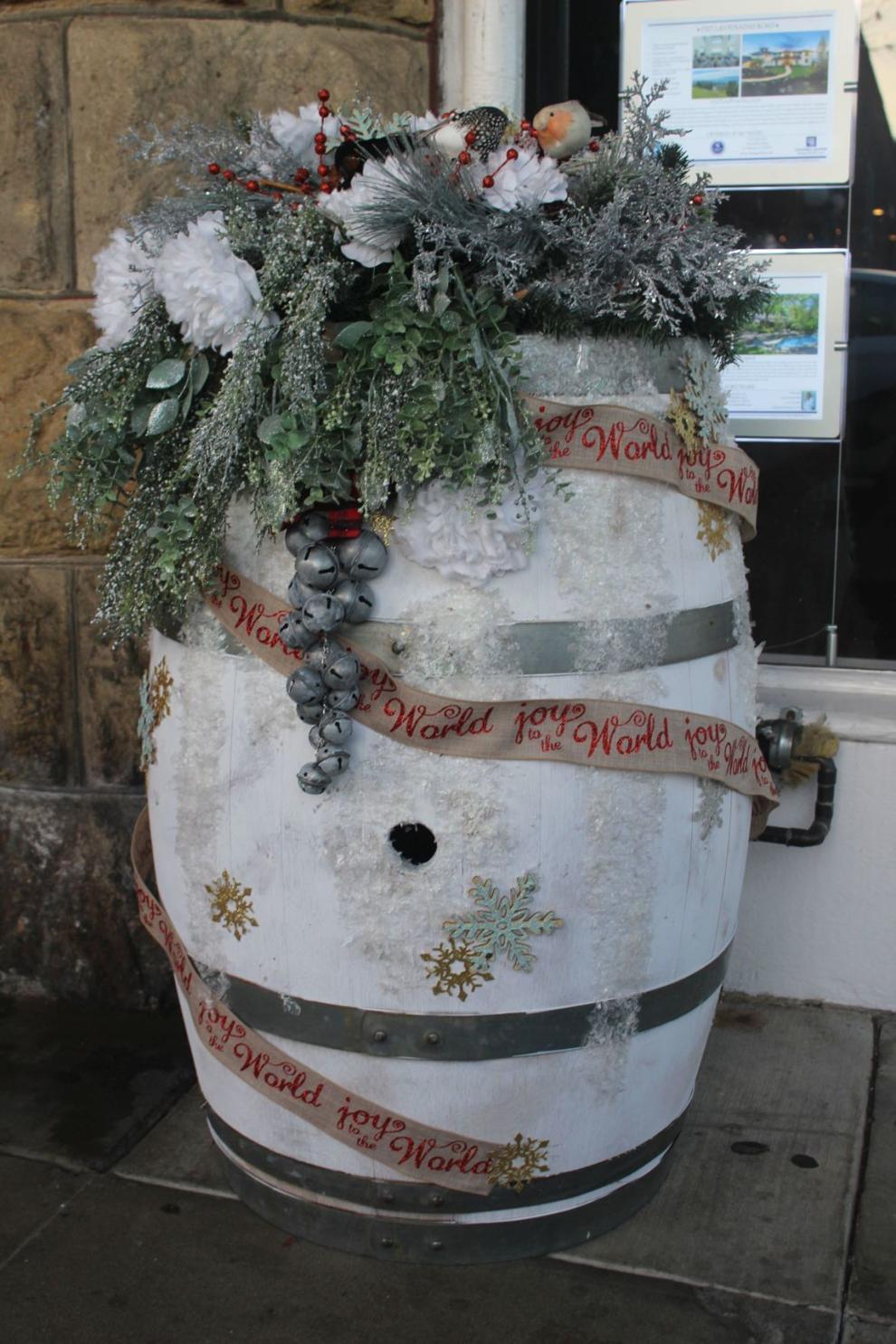 Tiffany and Kids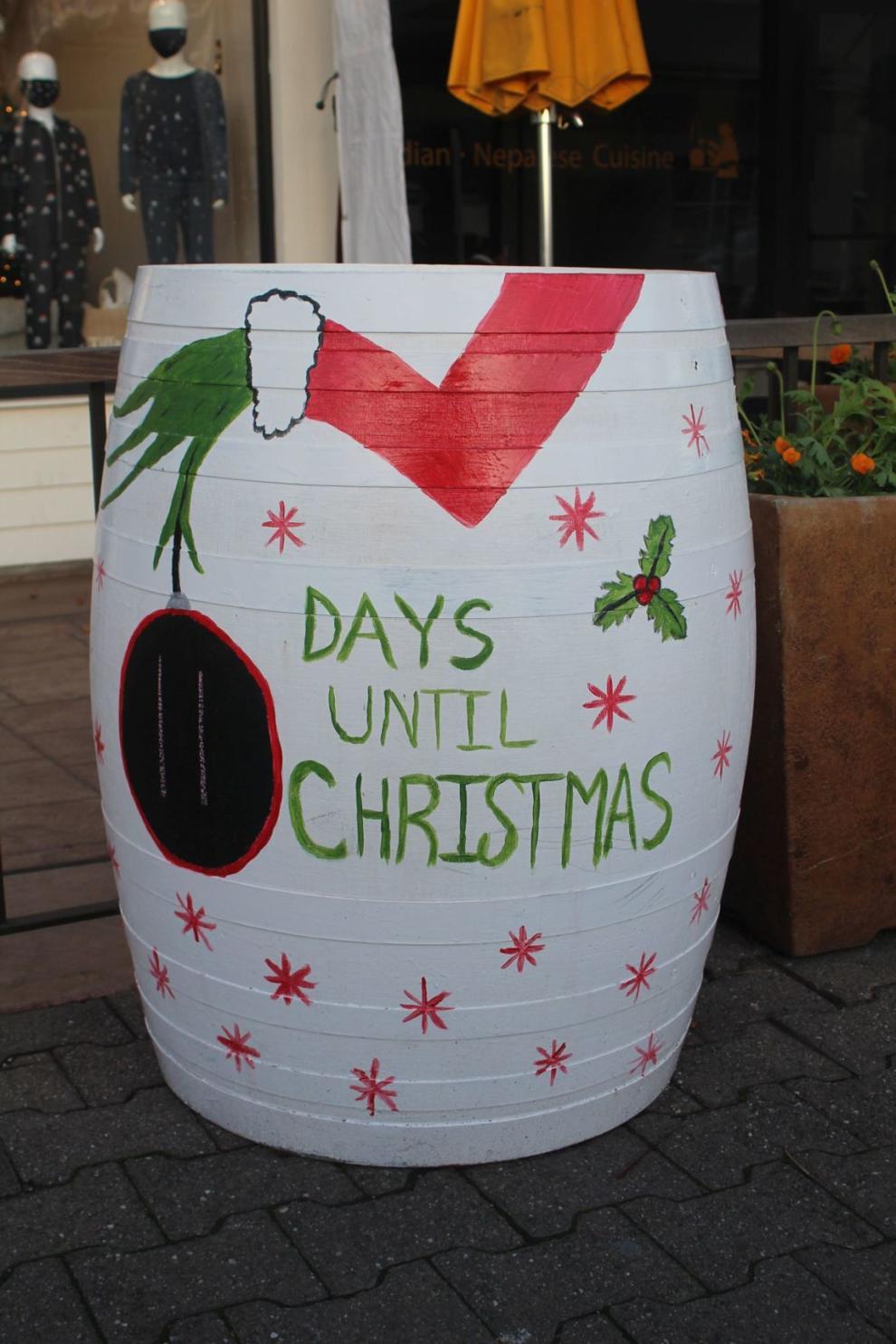 Steves Hardware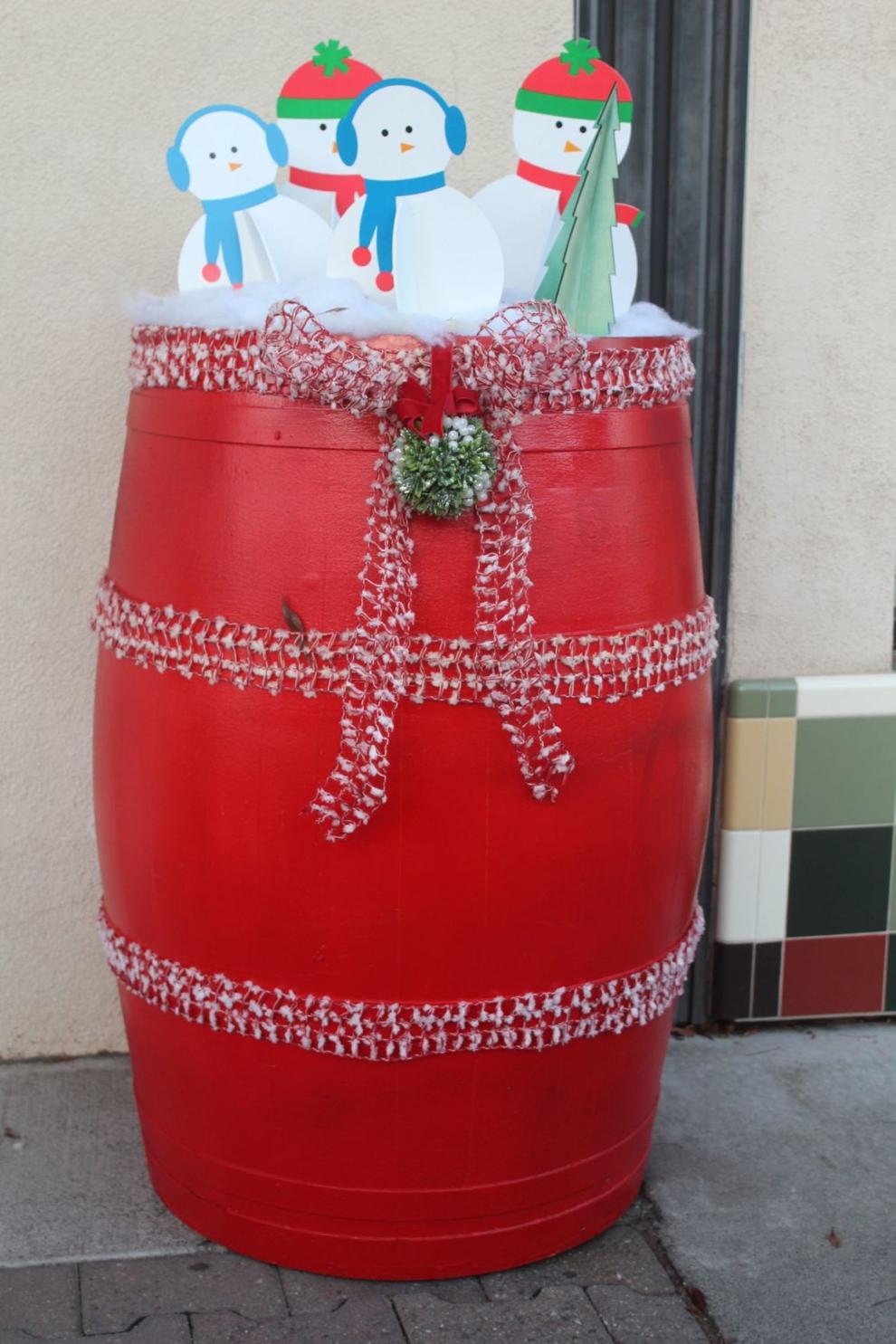 Pennyweight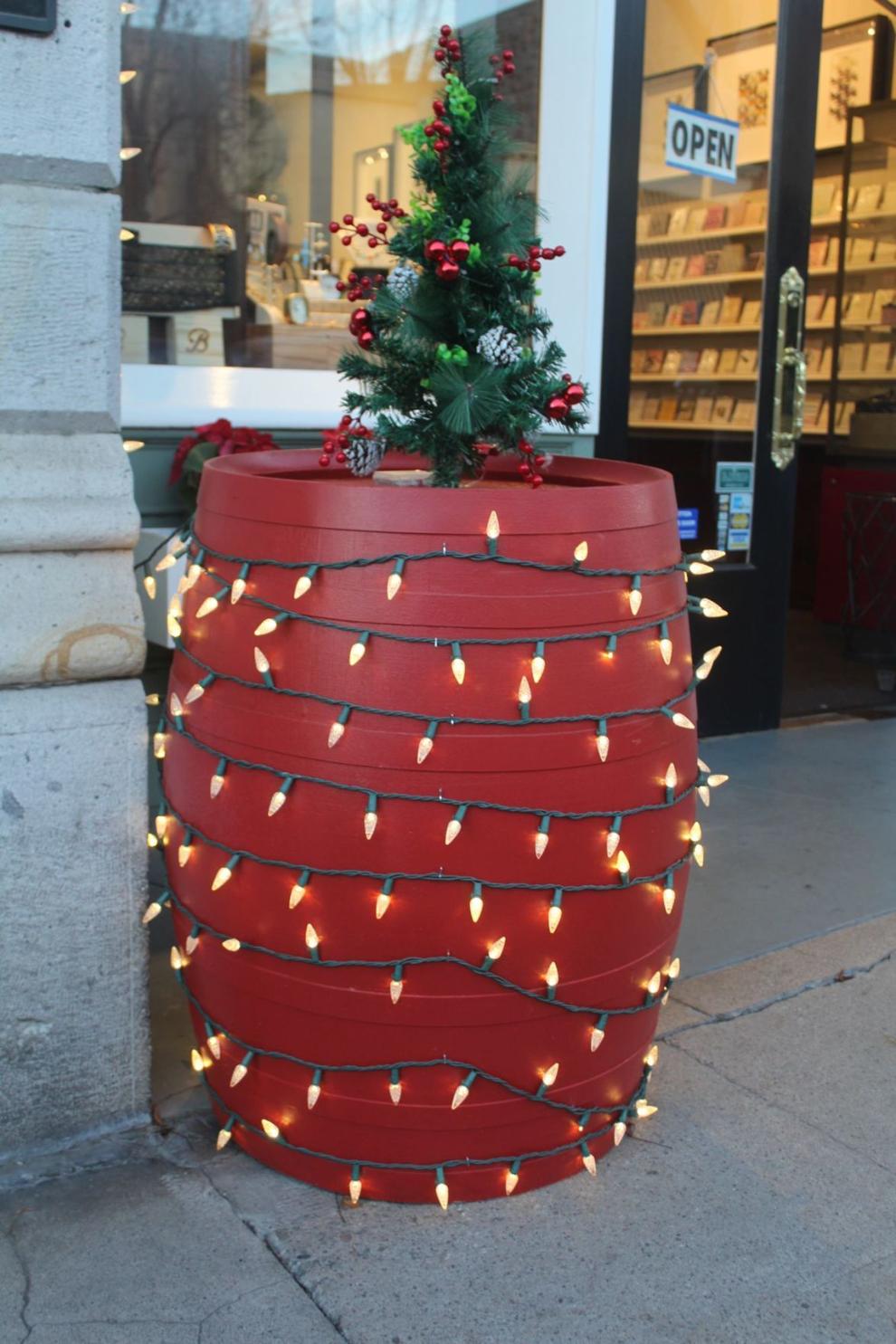 Himalayan Sherpa Kitchen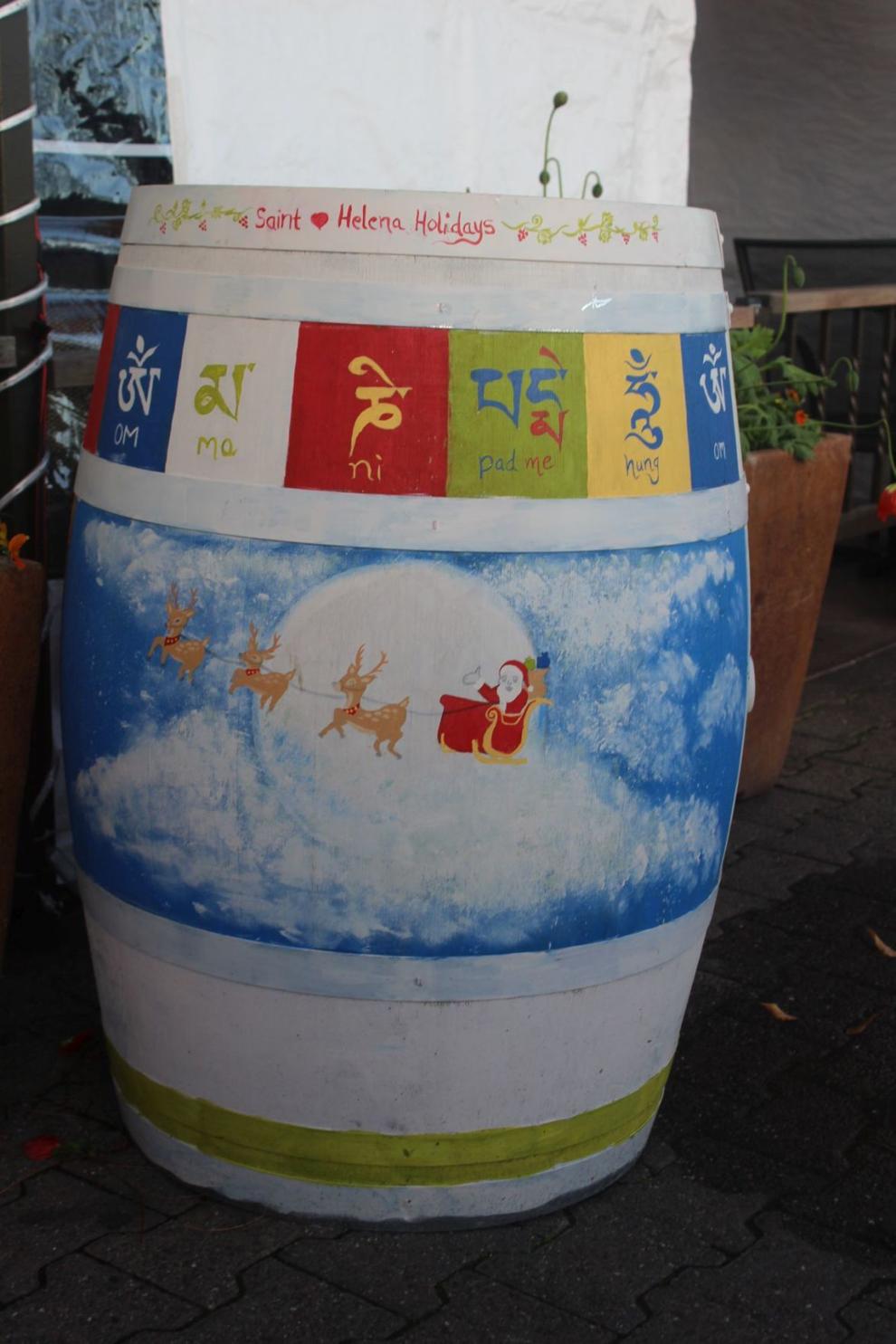 Daisy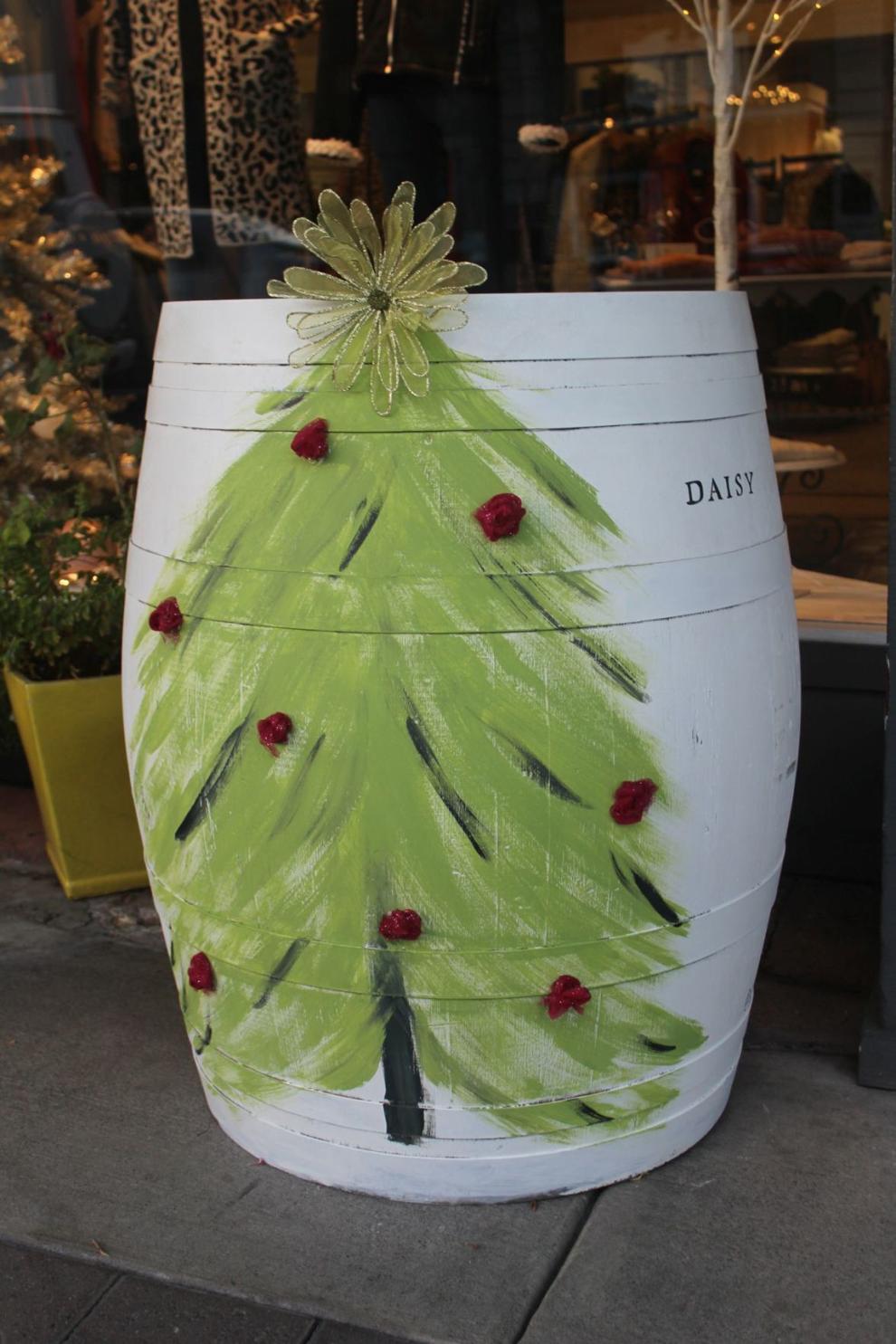 Barrels of Fun, St. Helena's socially distanced wine barrel Easter egg hunt, features 198 colorfully decorated barrels in St. Helena and the s…