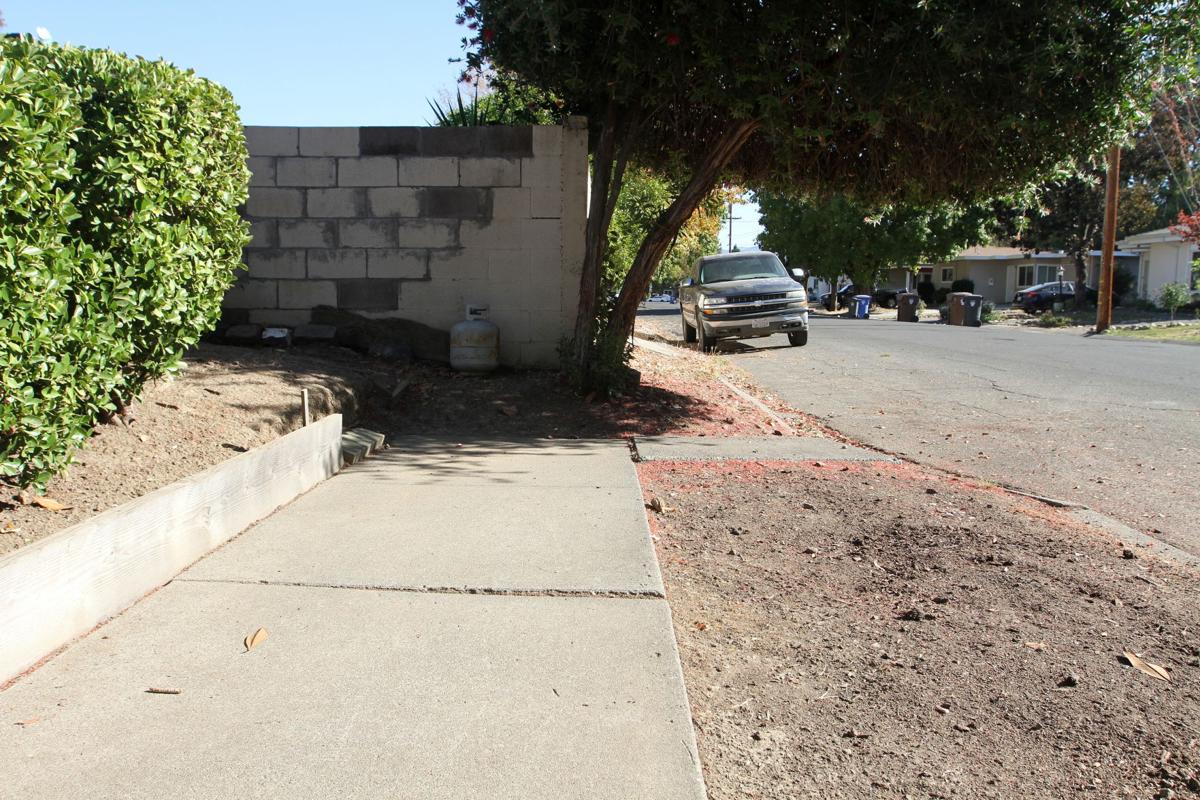 This summer, the estimated 2,100 people living in areas that are enclosed by the city of Napa — but are not part of it — will hear from city leaders about the possibility, and the benefits and costs, of having their homes absorbed into the surrounding town.
Tuesday afternoon, the City Council approved an outreach campaign to gauge residents' support for annexing more than a dozen "islands" or "doughnut holes," ranging from entire neighborhoods to single lots, that remain part of unincorporated Napa County despite being fully or mostly within the city boundaries.
The project may be the prelude to an absorption that could widen access to city storm drainage, sidewalk construction, and potentially lower service costs — along with the ability to vote for the mayor and City Council — to areas left behind by decades of annexations nearby.
Support local news coverage and the people who report it by subscribing to the Napa Valley Register.
The campaign is expected to run from July to September and will include city mailings, door-to-door canvassing, and virtual meetings on Zoom in English and Spanish, Planning Manager Erin Morris said before the vote.
"It seems to make sense to move forward, if for no other reason than to see if annexation is good or bad if people want it or don't want it," Councilmember Mary Luros said before the unanimous approval.
The Napa County Progressive Alliance took up faster annexation as a cause during the 2020 election campaign, the first in which voters selected City Council members to represent one of four districts rather than representing the city at large.
David Campbell, who finished second in the race for a 2nd District seat in west Napa, made the strongest push in favor of absorbing county enclaves including West Pueblo, which he said would empower more Latino and lower-income residents by giving them votes in future mayoral and council races.
On Tuesday, members of the Progressive Alliance again pushed for the fastest possible absorption of non-city areas, arguing that even a three-month study would delay progress enough to deprive residents of a chance to vote in the 2022 city elections or have election districts fairly redrawn based on 2020 census results.
"This is a very cynical survey you're doing, knowing you're going to do it already," said Gary Orton, an alliance member, calling on Napa to instead draw on results of a previous survey more than a decade ago. "The only consequence of your delay is to disenfranchise people even more. This is not right."
However, one resident of the Pueblo-Linda Vista area urged caution and a thorough study to determine whether large numbers of his neighbors prefer life outside the city border.
"While I agree it's not organized, the opposition does exist," said Alex Weeks, who predicted annexation could face resistance due to tighter building codes, city fees and sidewalk additions that would cut into homeowners' property. "… The city needs to be aware of both sides of the coin. We need to make sure the community outreach is two-sided so people can make an informed decision."
In addition to judging the interest from residents in becoming part of the city, Napa's outreach drive also should include determining what public works will actually be possible — including which areas actually have room for sidewalks, drainage and other improvements — to let would-be city dwellers best decide the benefit for themselves, said Councilmember Painter.
Initial city survey efforts will focus on reaching homes in eight of the largest islands, according to Morris, including the two largest non-city neighborhoods — an 87-acre area near West Pueblo and Linda Vista avenues with about 1,400 residents, and a 32-acre area where 541 people live near Imola Avenue and Parrish Road. A second phase of Napa's outreach will concentrate on smaller county enclaves in west Napa.
Reaching county residents by all possible means will be crucial to accurately learning their willingness to become city residents, said Councilmember Beth Painter, citing a 2010 survey by LAFCO that drew a response from only 3% of 2,000 people contacted. "When someone just gets a flier in the mail — English or Spanish — they'll think, 'I don't know if I'm interested in this,'" she said.
Several thousand people live within the city of Napa's perimeter, but are not city residents. They reside in unincorporated pockets of land.
A proposal would first go to the council, whose approval would forward the plan to Napa County's Local Agency Formation Commission, which regulates such county-to-city transfers. LAFCO would then host a public hearing on shifting country-controlled lands into the city before giving final approval.
An annexation proposed by the city rather than a neighborhood's residents or property owners would enable LAFCO to approve it without the normally required protest process, which allows landholders to veto a move of their properties into a city, according to Morris.
Under an annexation drive launched by property owners or residents, other owners could defeat a move to city authority if more than half of them within the targeted zone file written objections. (The faster track is the creation of a 2000 California law that also exempts a city from $6,000 to $8,000 of the application fees that LAFCO would charge voters or property owners.)
At least 13 sites are under county control but surrounded by Napa city territory on more than half their perimeter. Eight of those so-called "islands" are completely ensconced within the city, with the largest, near West Pueblo and Linda Vista, comprising more than 500 housing lots.
In addition to being ineligible to vote in Napa city elections, those living in county enclaves generally pay higher fees for monthly services than those living within the city, according to LAFCO officials. The agency has released a list of expenses it said would total about $62 less per year — $1,912 versus $1,974 —  after annexation. These residents would have cheaper water service, more expensive trash collection and sewer rates the same as before.
Earlier, the city commissioned a report studying the possible absorption of West Pueblo-Linda Vista as a starting point before looking into annexation of other county islands, officials said in November. The move follows a 2017 offer by LAFCO to work with city officials on a faster track to annexation, citing more efficient services and political empowerment.
Properties surrounding Linda Vista and West Pueblo gradually were absorbed into the city with the construction of numerous single-family homes after World War II. The first of 26 annexations in the 87-acre zone were recorded in 1959 and picked up speed during the 1960s, with the most recent shift into city territory taking place in 2014.
Catch up on Napa County's top news stories