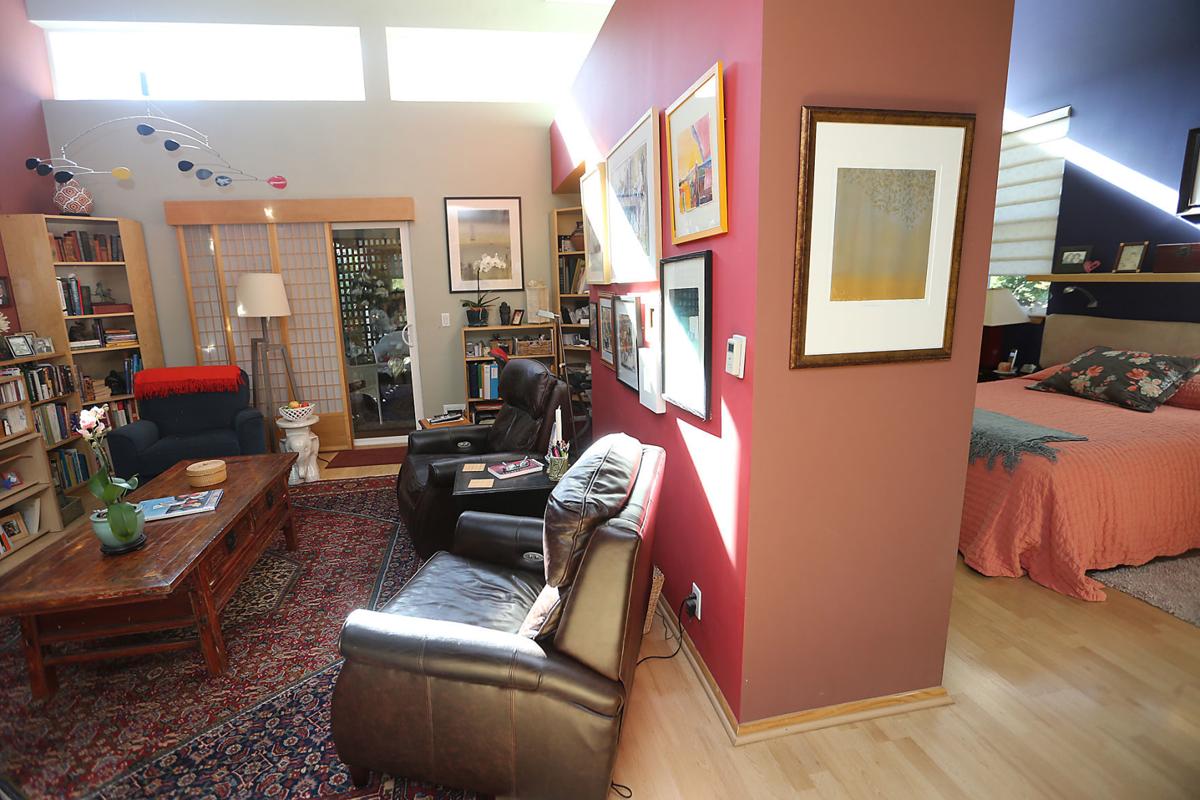 One path will be easier to follow than two for local homeowners looking to add small dwellings to their property.
Napa's city Planning Commission has approved a streamlined permit process meant to encourage more residents to build accessory housing units, commonly nicknamed "granny" or "in-law" units.
Under the ordinance, most applicants would no longer have to pursue separate permits for plans and building, a process in which many city staff members must review the same application twice. Instead, add-on housing in garages, outbuildings and spare bedrooms will be cleared with a single permit with which homeowners can break ground and start work.
The ordinance also lifts a 50 percent limit on the amount by which an accessory dwelling can increase the total floor space of a property, although Napa's cap of 1,200 square feet on residential add-on units remains.
Certain housing add-ons will continue to require dual permits, including dwellings that are taller than 15 feet, closer than 3 feet to a property line, or on the grounds of a home listed as a historic resource.
Although Napa has seen an increasing number of applications to create add-on housing – increasing from 11 in 2015 to 44 last year, with 21 approvals – removing further roadblocks has remained a top priority for city officials who see junior units as potentially a simpler and cheaper way to open up a constricted, costly housing supply compared to new multifamily projects.
"We realize these processes are duplicative," senior planner Michael Walker told the commission in December. In the current system, applicants typically wait one to two months for an administrative permit, followed by two to three months for a building permit.
Every saving in permit costs and time spent is especially valuable for small-footprint housing like accessory dwellings, said Commissioner Paul Kelley, a Napa architect.
"People think 'tiny house, tiny cost,' but the problem is that as you reduce its (size), you have something smaller that you still have to put all the costs in for this permit and that permit, and this study and that report," he said last week, pointing to California construction and energy efficiency rules that apply equally to small homes as well as large ones. "So what it does is drive the cost per square foot way up."
One part-time Napan praised the straighter path toward second units but asked the city to consider further aids to homeowners, such as offering free design templates residents can use to save time in applying for their permits – a service offered by cities such as Encinitas in San Diego County.
"A lot of these things could really speed up," said Colleen Dodge, who plans an eventual permanent move to Napa from Orange County. "There's always going to be outliers but for 75 percent of the people, those sort of opportunities would be great. … We're in for close to $15,000 or $20,000 before we know whether we can do it, and there's a lot of ways that can be reduced significantly."
Get local news delivered to your inbox!
Subscribe to our Daily Headlines newsletter.