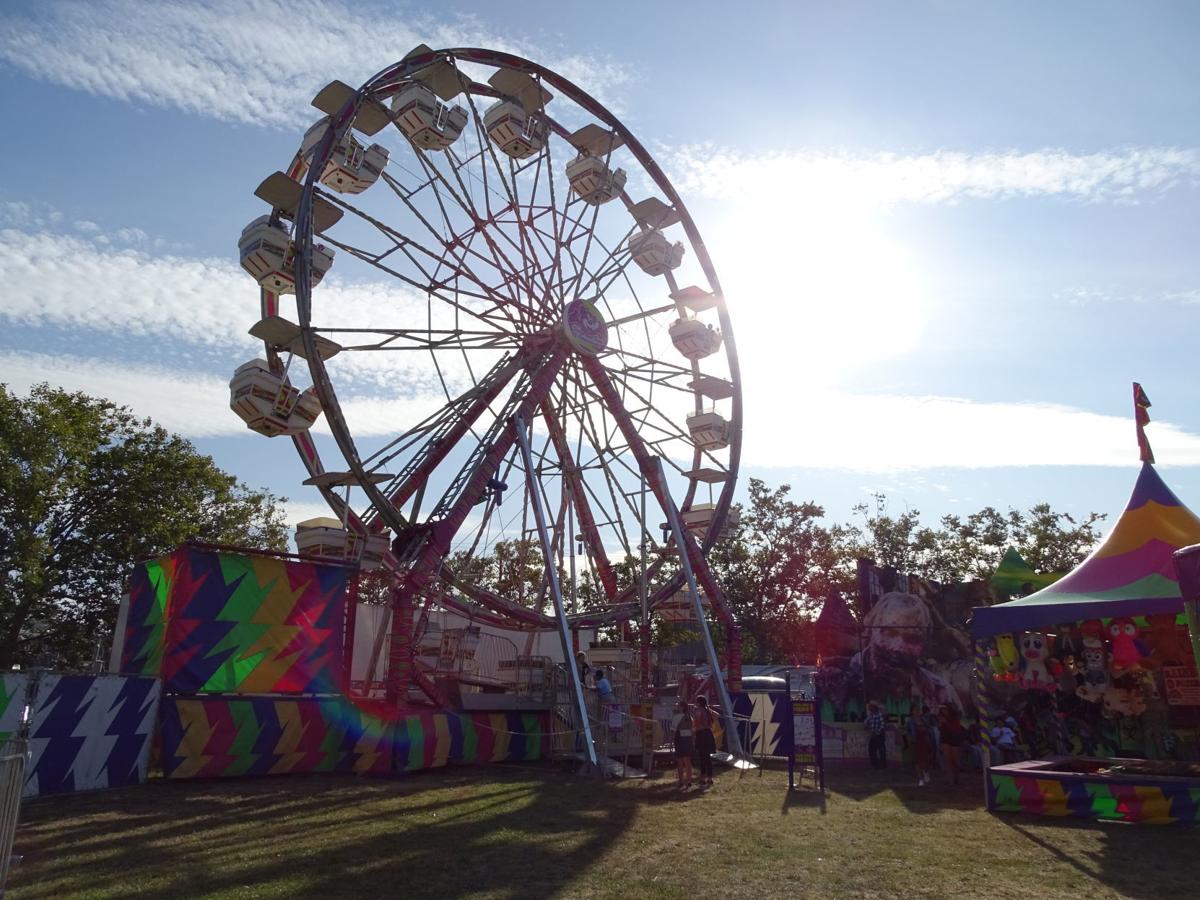 When the Town & Country Fair returns to downtown Napa in August, the gates will open three hours later than before – at least on working days.
Officials with the host Napa Valley Expo on Tuesday announced the starting time for the 2020 fair's first three days – Wednesday, Thursday and Friday, Aug. 12-14 – will be pushed back from noon to 3 p.m. Saturday and Sunday hours will not be affected, and most of the fair's agricultural exhibitions – including its showcase Junior Livestock Auction on Saturday – will take place as in recent years.
Expo CEO Joe Anderson said the move to a shorter weekday schedule resulted from discussions with food vendors and carnival operators who described early afternoons – when many would-be visitors are at work – as their least profitable time slot by far, producing only 4 percent of their daily revenue in a 10-hour schedule.
"It helps the carnival immensely because the bulk of their business starts at 4 or 5," he told board members of the 25th District Agricultural Association, the state agency operating the Expo. "I've met several vendors to make sure they're all on the same page, and they all welcome the change."
In recent years, the Town & Country Fair has operated for five days each August, running from noon to 10 p.m. on the first four days and from noon to 9 p.m. for the Sunday finale. For the 2019 edition, music performances, among the fair's primary attractions, were scheduled no earlier than 4:30 p.m., with four of the six concerts opening at 7:30.
Attendance at the 2019 fair totaled 46,622, up 1.7 percent from the previous year, the Expo previously reported.
Also Tuesday, Anderson said the Town & Country Fair will not include any exhibitions featuring chickens for the second straight summer, due to the spread in Southern California of a contagious and fatal disease attacking domestic fowl.
The cancellation follows a reported advisory by the state Department of Food and Agriculture for fairs to cancel poultry-based shows to avoid local flare-ups of virulent Newcastle disease, a viral condition affecting the nervous, respiratory and digestive systems of birds. A state quarantine is in effect for parts of Los Angeles, Riverside and San Bernardino counties, where live poultry cannot be moved without a permit.
In rare cases, people handling sick birds have contracted low-grade diseases such as conjunctivitis (pink eye), but virulent Newcastle disease is not a food-safety concern and no human cases of the illness have resulted from eating chicken products, according to the U.S. Department of Agriculture website.
Get local news delivered to your inbox!
Subscribe to our Daily Headlines newsletter.