The traditional graduation march, "Pomp and Circumstances," piped through car radios as Napa Valley College graduates and their families made their way through the drive-thru component of Napa Valley College's hybrid commencement on Saturday.
Close to 300 graduates, wearing their regalia and colorful stoles, participated in the socially distanced on-site drive-thru procession. One by one, the graduates walked the stage, stopping briefly to pick up their diploma covers and get their photo taken. Staff and faculty were on hand to bid farewell with signs and applause at the nearly three-hour event.
Support local news coverage and the people who report it by subscribing to the Napa Valley Register. Special offer: $1 for your first 6 months!
The graduation ceremony was presented virtually on Saturday evening and graduates, family, and friends tuned in to watch a full program, similar to the traditional in-person ceremony, with pre-recorded addresses, roll call to recognize graduates for their individual achievements, the conferring of degrees and a "Move-the-Tassel" moment.
In total, Napa Valley College presented 783 degrees and 501 certificates to 715 graduates. A leading Hispanic Serving Institution in the California Community College System, 43% of NVC's 2021 graduates are Latinx students and at least 35% are among the first in their family to receive a degree. The youngest graduate this year is 18 years old and the oldest is 69.
In addition, 133 NVC students will be presented $178,900 in scholarships at a virtual ceremony, thanks to the Napa Valley College Foundation.
After a rendition of the national anthem performed by NVC vocal music major Melody Rose Neal, who graduated with an associate of arts for a transfer degree in music, NVC President and Superintendent Ron Kraft introduced the NVC board of trustees and welcomed family, friends, and the graduates themselves.
"I am proud of our graduates – especially this year," said Dr. Kraft. "It was an extraordinary year and undoubtedly a very different academic experience than any of us could have ever anticipated. You endured so much to get to this point and your perseverance and tenacity will be forever remembered."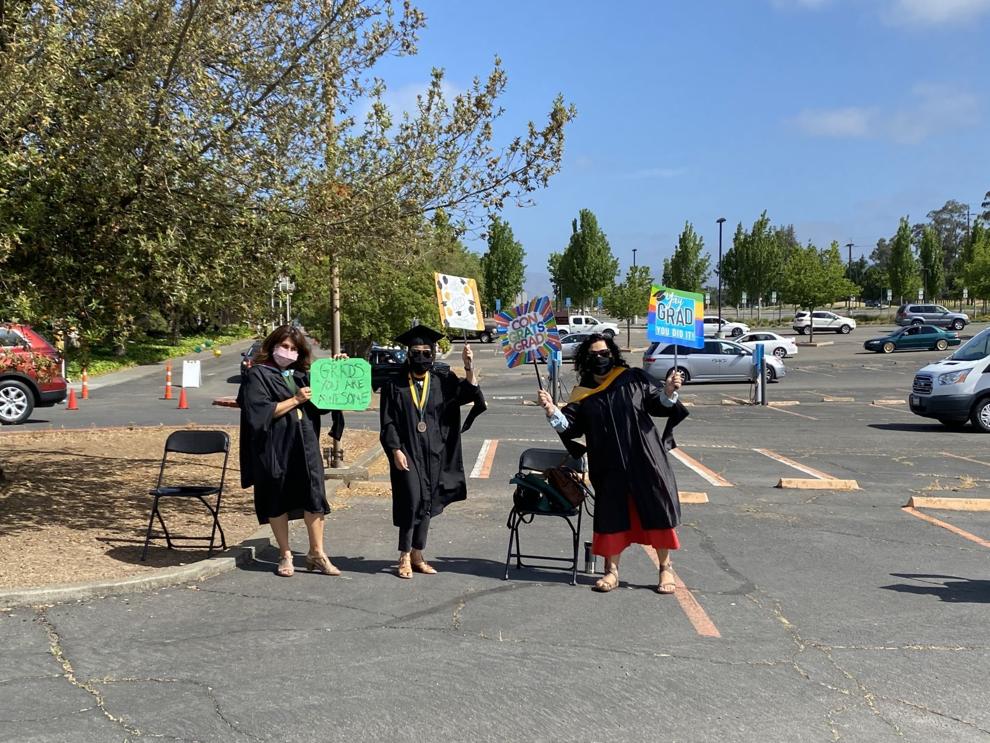 Inevitably, all the messages shared a common theme of the effects of the pandemic and racial injustices of the past year as well as hope and optimism for the future.
"This year, in many ways, we all assumed the role of student as we learned to see and understand privilege and began the long-overdue work of excising racism in our hearts and in our institutions," reflected Jennifer Baker, president, NVC board of trustees. "You aren't just graduating from NVC today; you've also earned a degree from the school of hard knocks. And your specific area of emphasis is resilience, a trait that will serve you over and over as you navigate life's challenges and disappointments."
"You persevered through challenges, including a global pandemic. You pivoted and adapted and remained committed to your goals," said Dr. Sara Parker, assistant superintendent/vice president, academic affairs. "You inspired those around you in your families and communities to take on challenges, to dedicate time to analyze and reflect, and to advocate for a more inclusive and just society."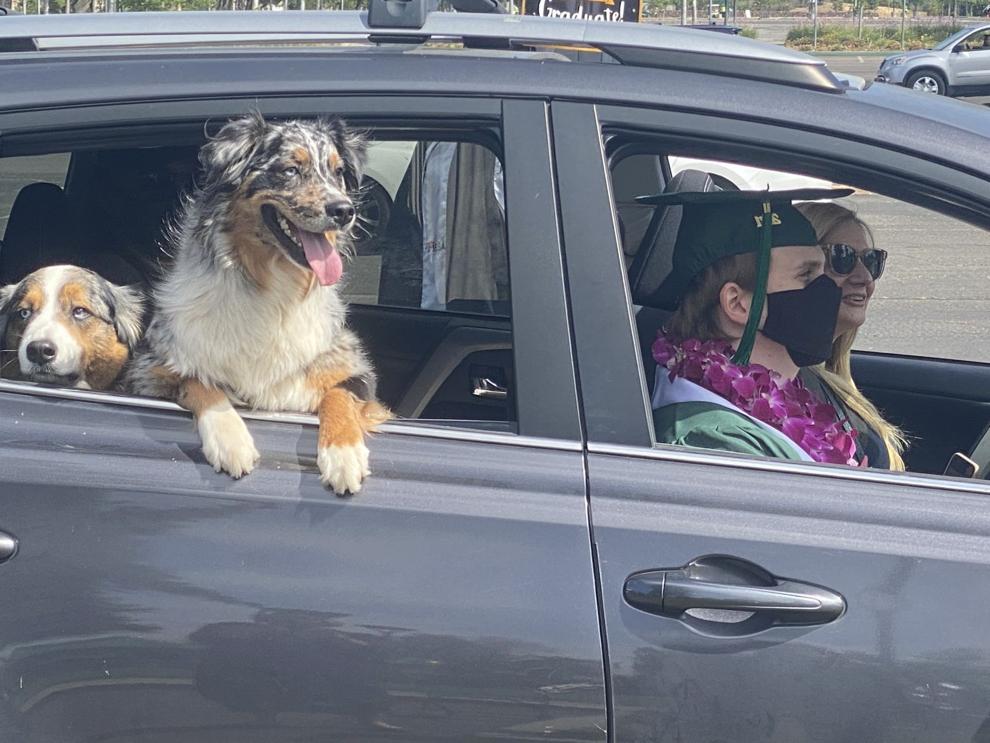 "Public higher education is intended to equip the citizenry with the skills necessary to preserve democracy and work for the common good of humanity," shared Dr. Eileene Tejada, NVC Academic Senate president. "We are sending you into the world as great lights — your mission is to work for the common good, never losing sight of the humanity of all, especially of those with whom you may disagree."
Oscar Loyola Jr., Napa Valley College Class of 2021 valedictorian, acknowledged, "The road towards earning our degree was far from a smooth ride, but we were able to prevail and reach the summit. We all came from distinct paths, but we all share a common goal – to improve ourselves and become better educated for our own future and the future of our loved ones."
A first-generation college student, Loyola earned an associate degree in business administration with a 4.0 GPA. He is headed to the Haas School of Business at UC Berkeley in the fall.
"We did not let Covid-19 delay our learning. This itself proves that we have grit. Grit is what enabled us to make the decision of continuing our learning despite any obstacle that 2020 and 2021 threw at us," Loyola said. "Grit is what got us through remote learning and almost no contact with others for more than a year. And with grit, we will find success in all of our future endeavors, whether it is transferring to a four-year university, opening up a new business or heading straight into the workforce.
"The skills that we honed here will follow us forever and serve as proof of readiness to take on our career goals. Circumstances might have altered our paths, but our direction always remained the same."
He encouraged his fellow graduates to take a step back when life challenges them, "I ask you to embrace these challenges and welcome uncertainty because these experiences are what shape us and give us our backbone to thrive in life."
In presenting the Napa Valley College graduating class of 2021, Oscar De Haro, assistant superintendent/vice president, student affairs, summed it up: "May this occasion become a constant reminder that a triumph worthy of savoring is not without true struggle and undivided desire to succeed."
Photos: 2019 Napa County graduation festivities
Calistoga Graduation 2019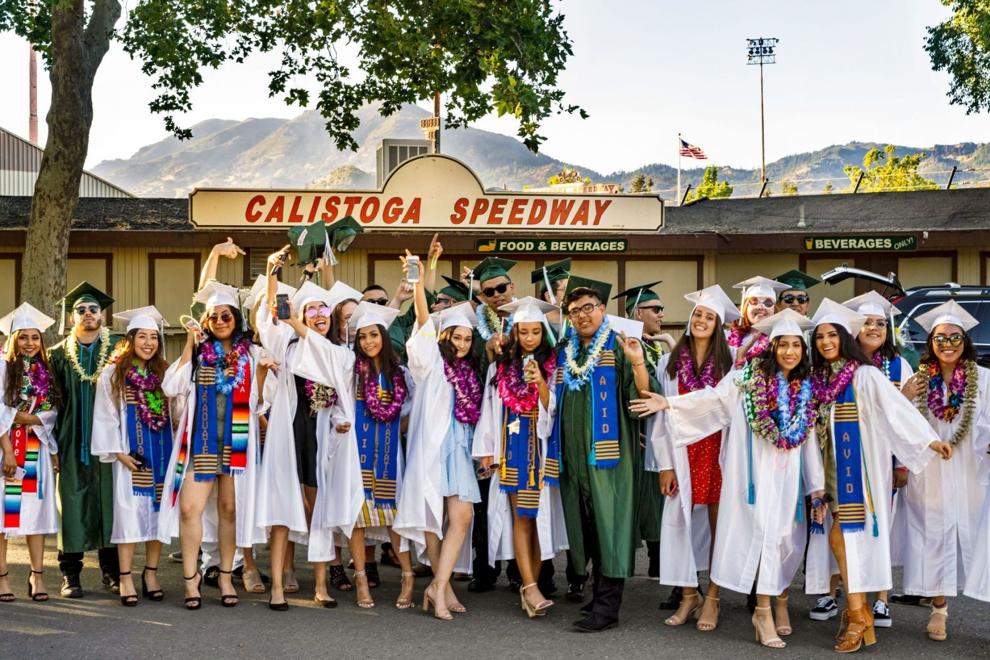 Justin-Siena graduation 2019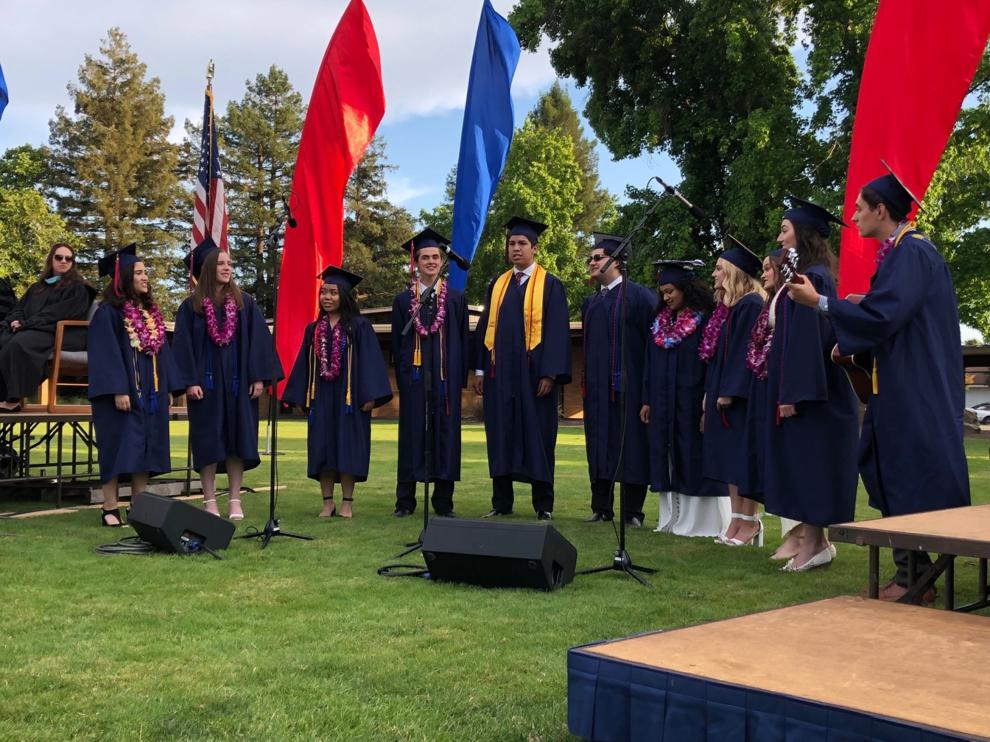 New Tech High School graduation 2019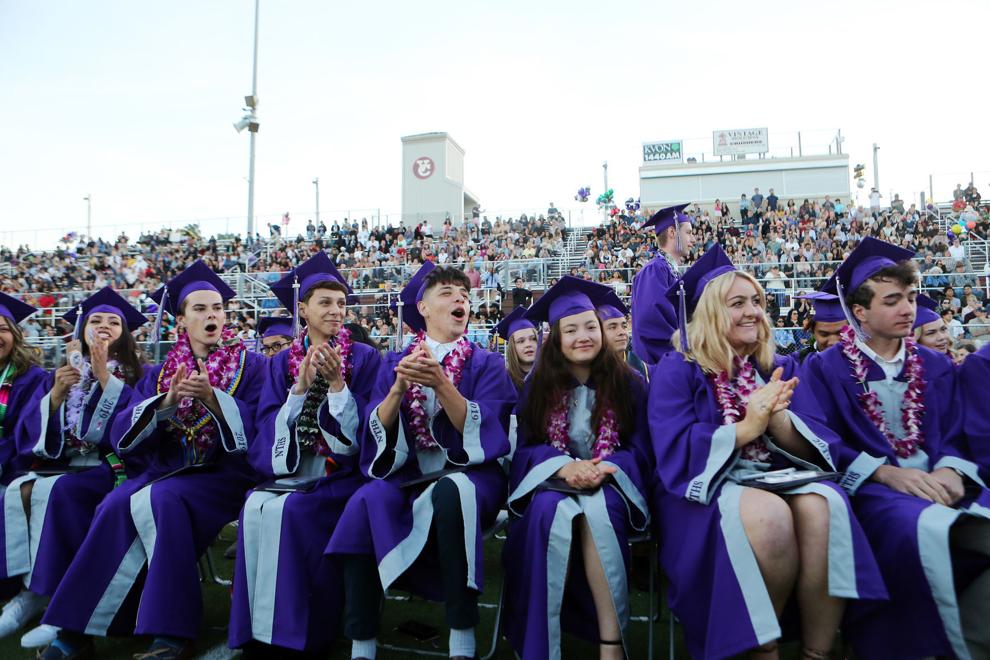 Napa Valley College 2019 graduation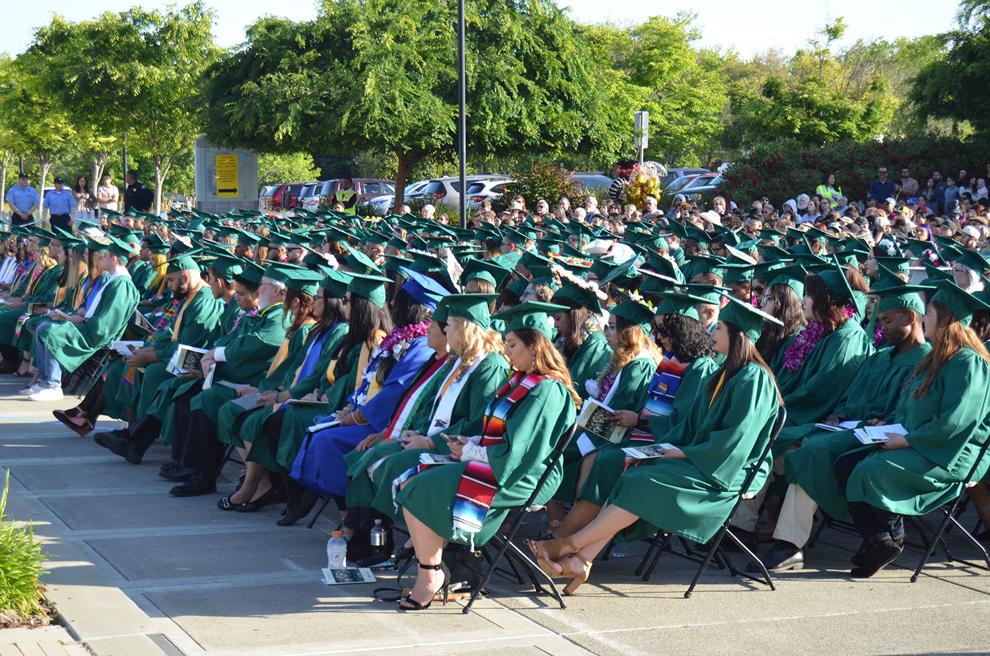 Vintage High graduation at Memorial Stadium 2019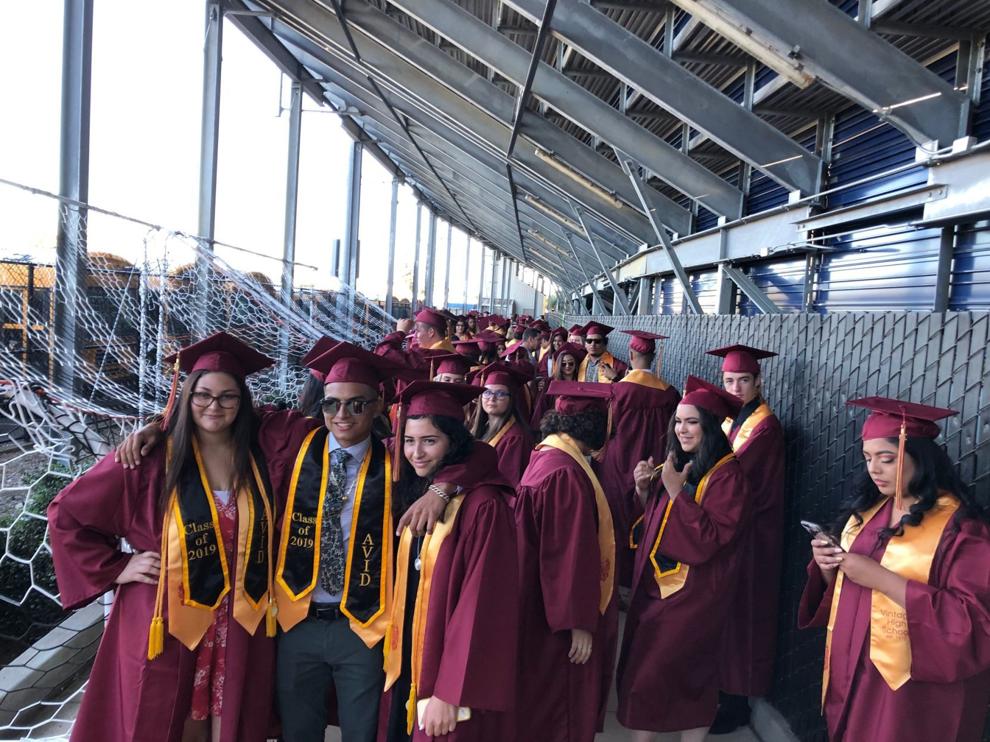 American Canyon graduation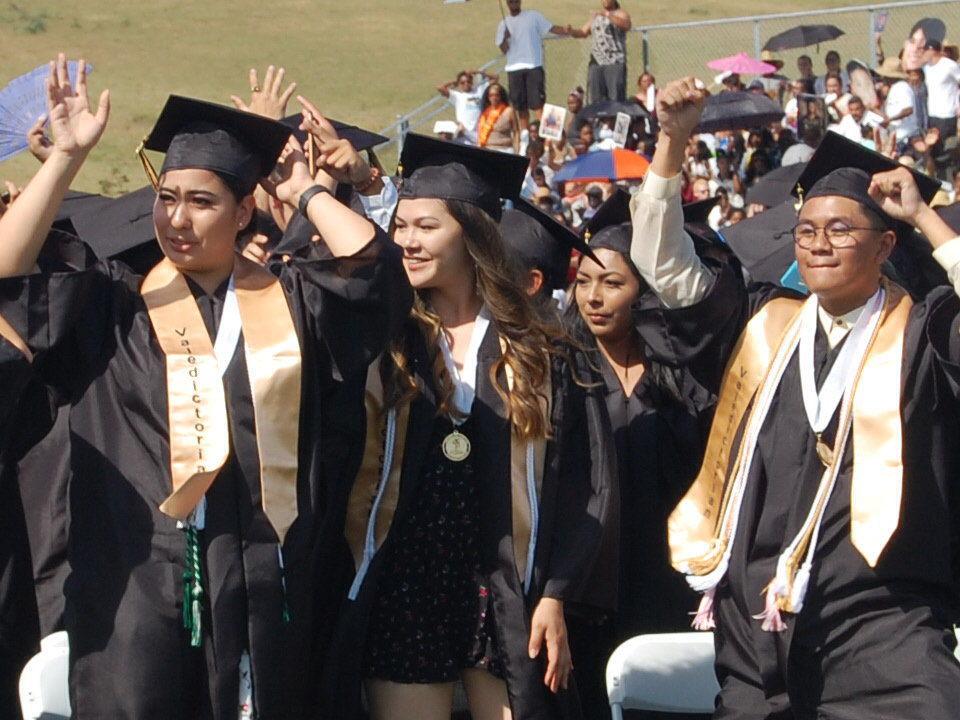 Members of the class of 2019 at Napa High School at graduation.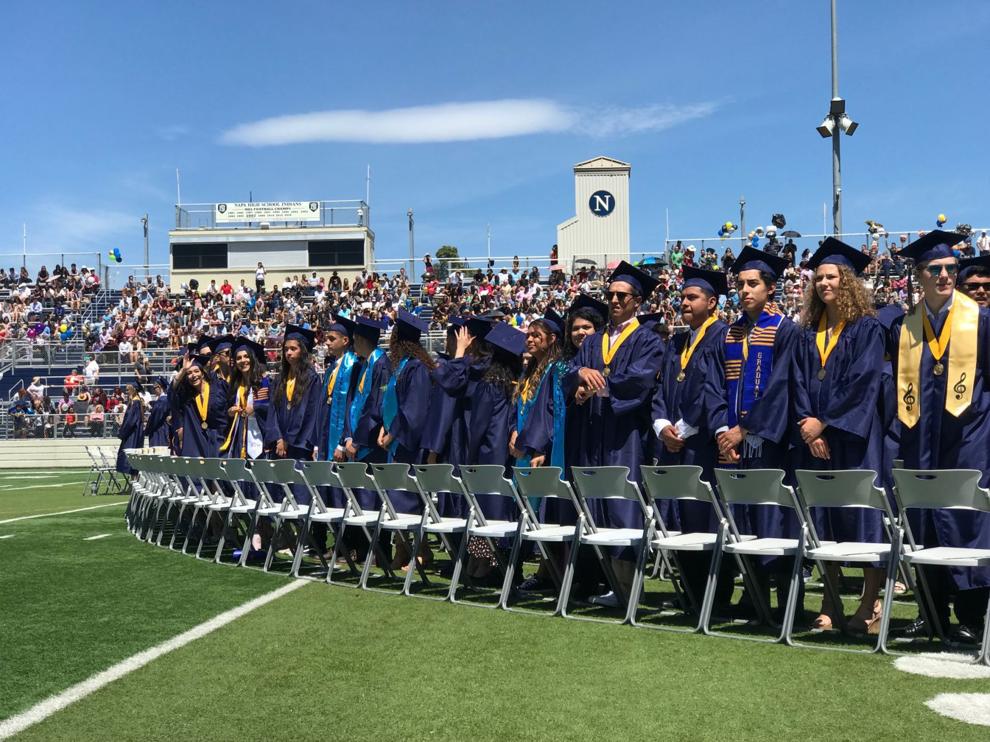 St. Helena Class of 2019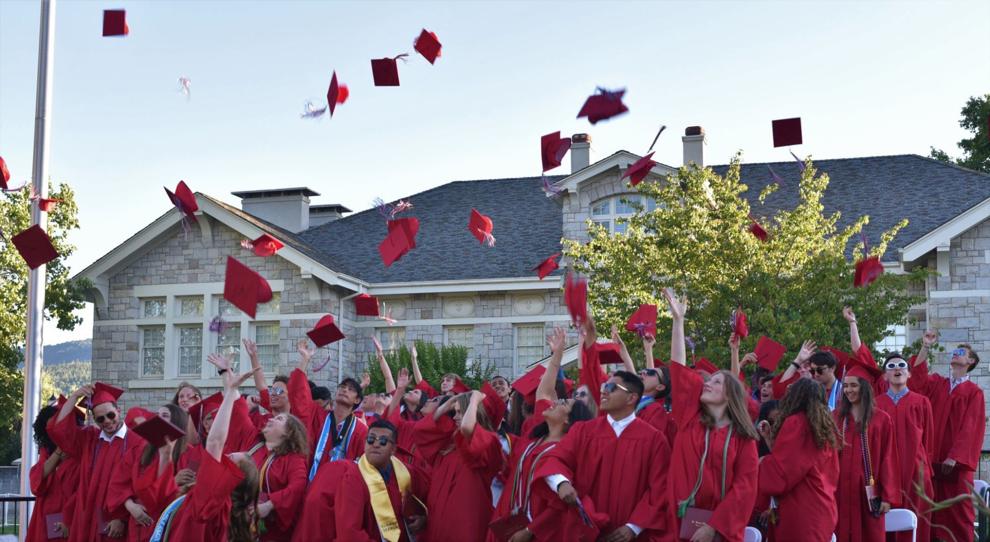 Valley Oak High School graduation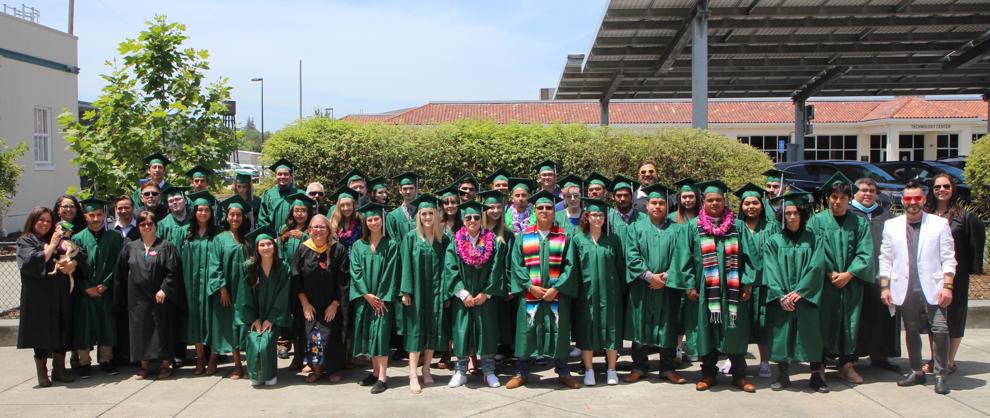 Justin-Siena graduation 2019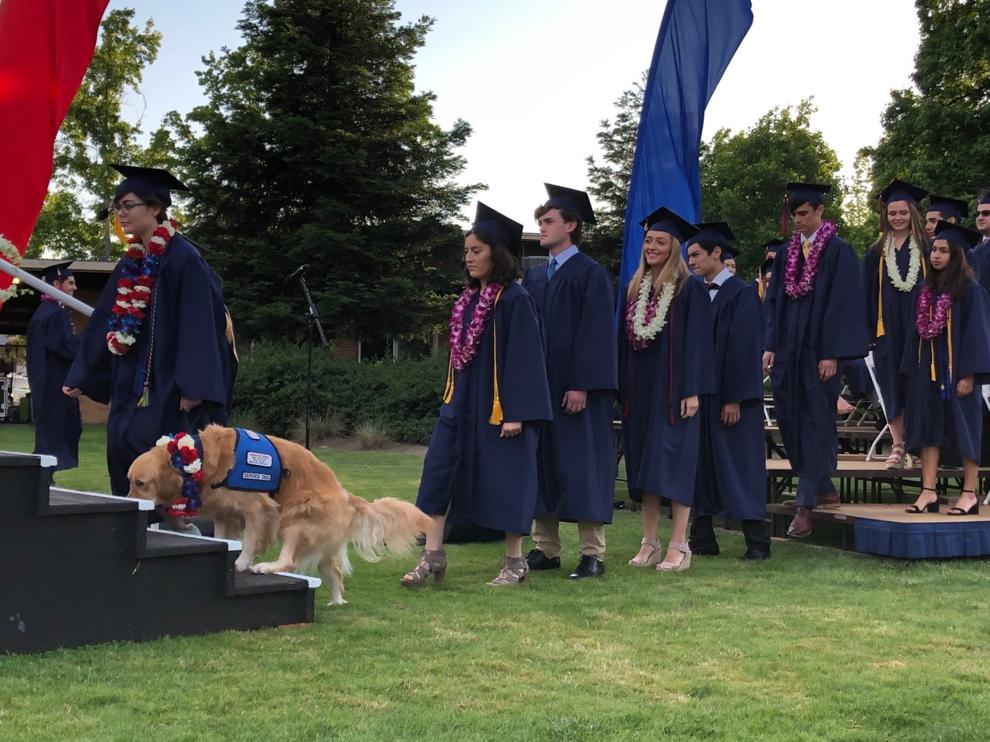 Napa Valley College 2019 graduation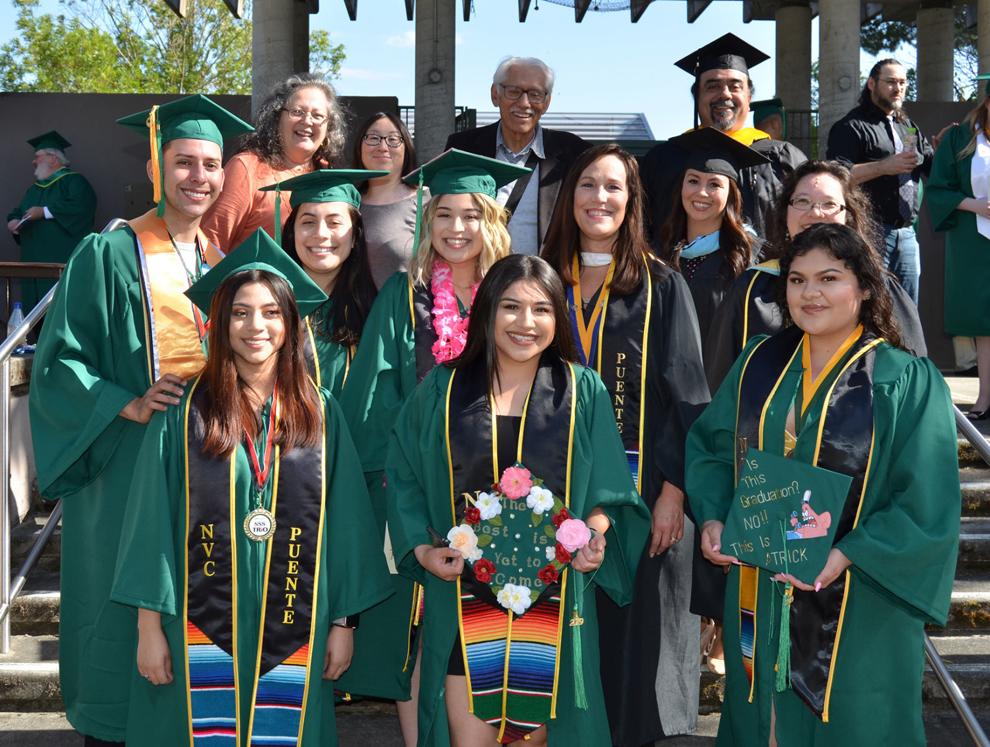 American Canyon graduation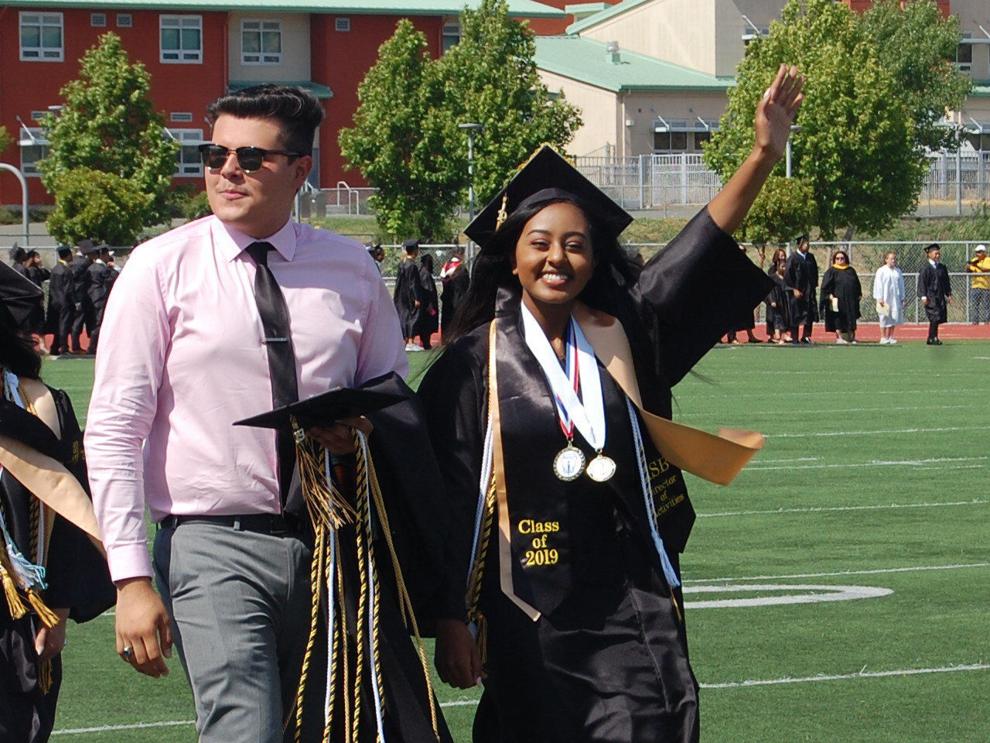 New Tech High School graduation 2019
Vintage High graduation at Memorial Stadium 2019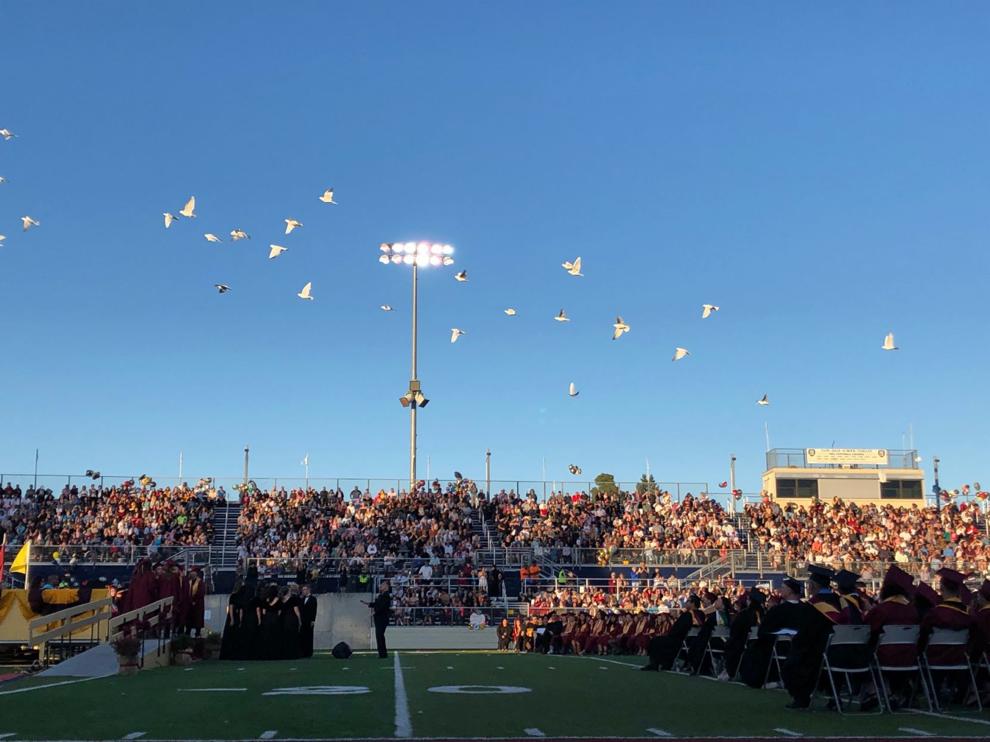 Two members of Napa High School class of 2019.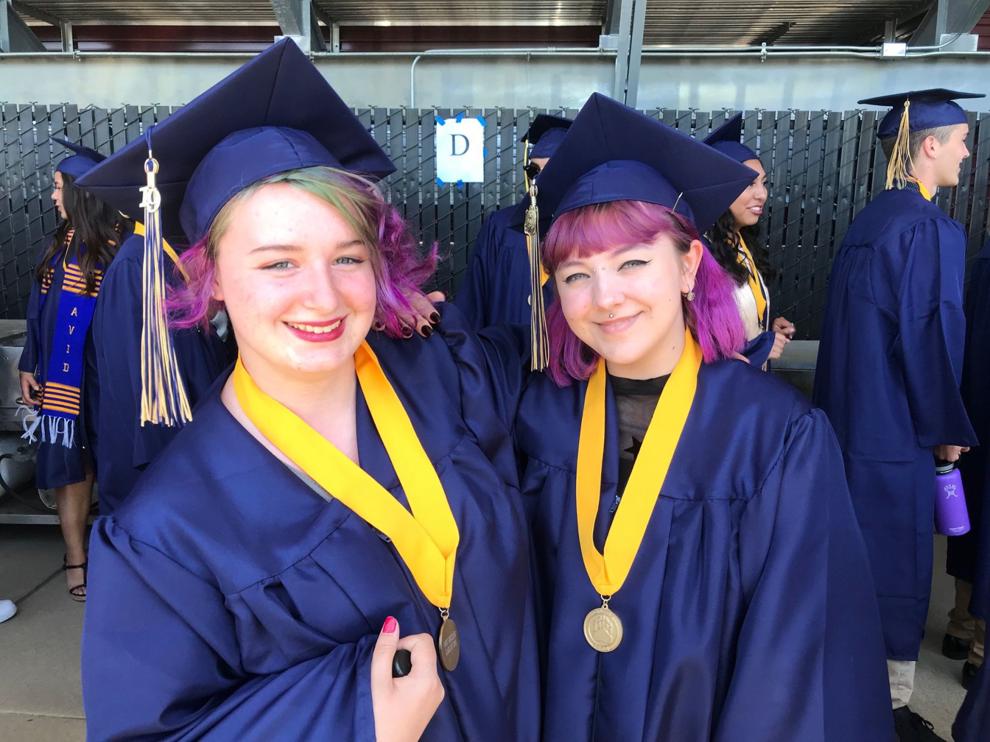 American Canyon graduation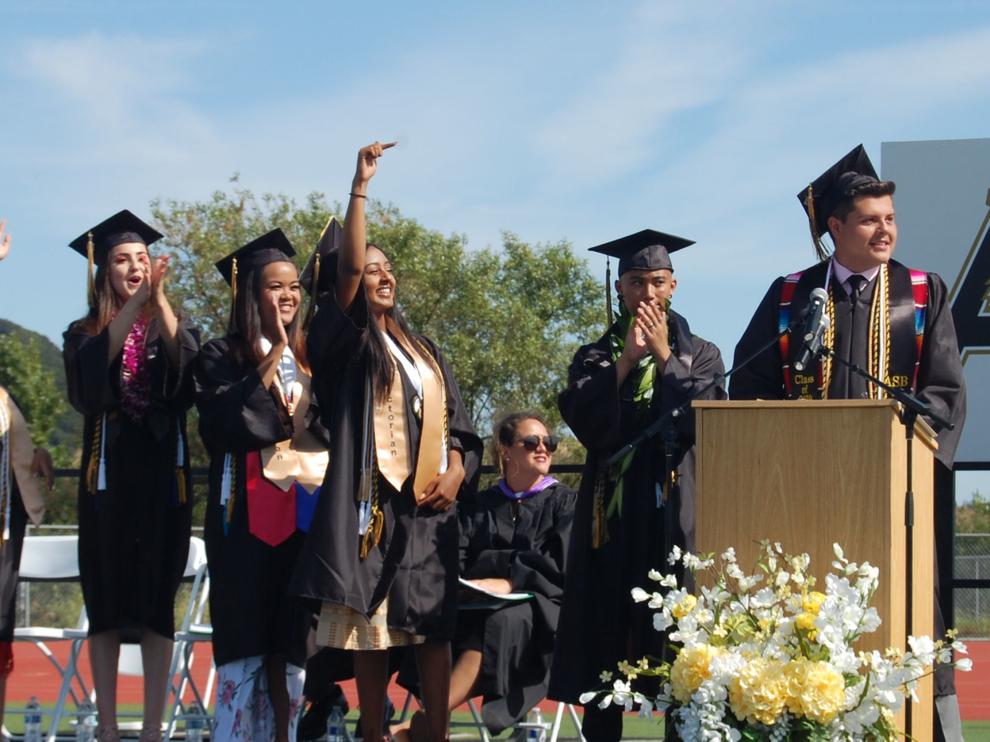 New Tech High School graduation 2019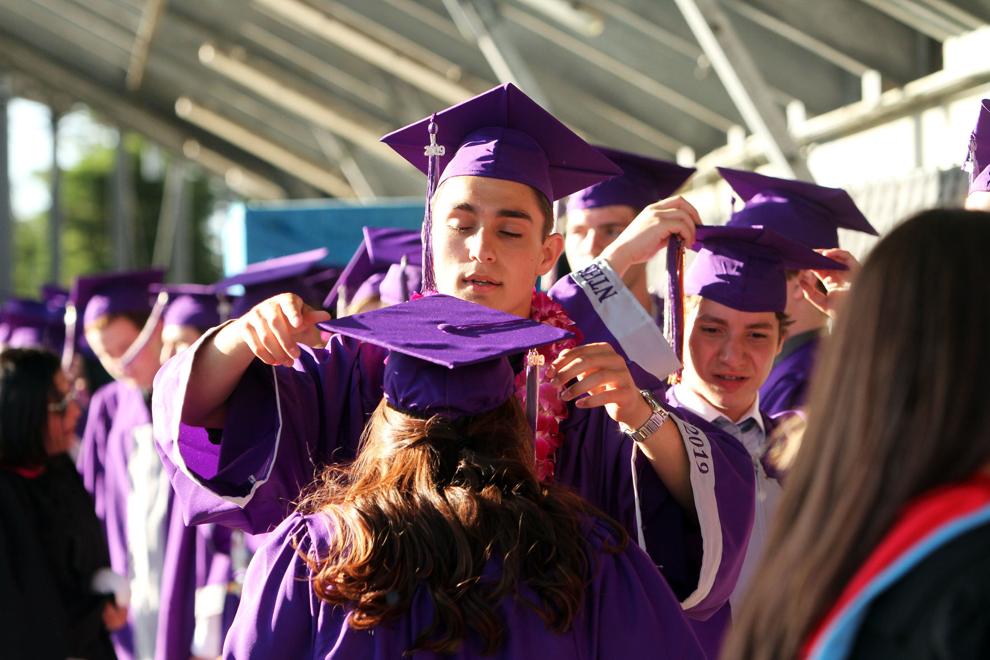 Vintage High graduation at Memorial Stadium 2019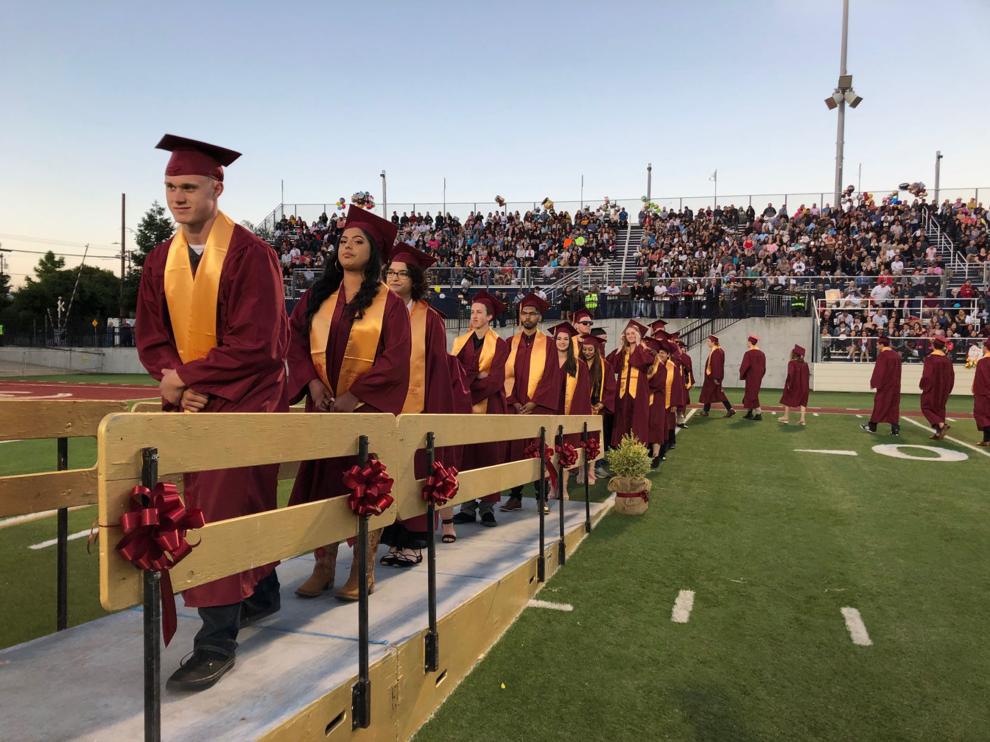 Members of Napa High School class of 2019 process into Memorial Stadium for graduation on Thursday.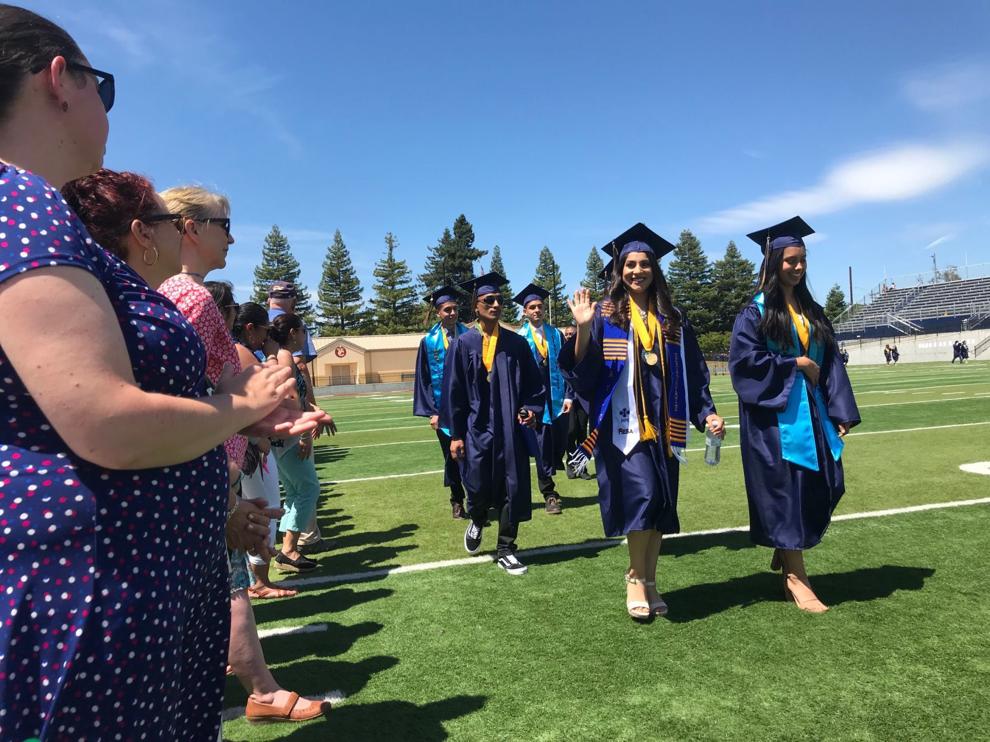 NVC Psych Tech program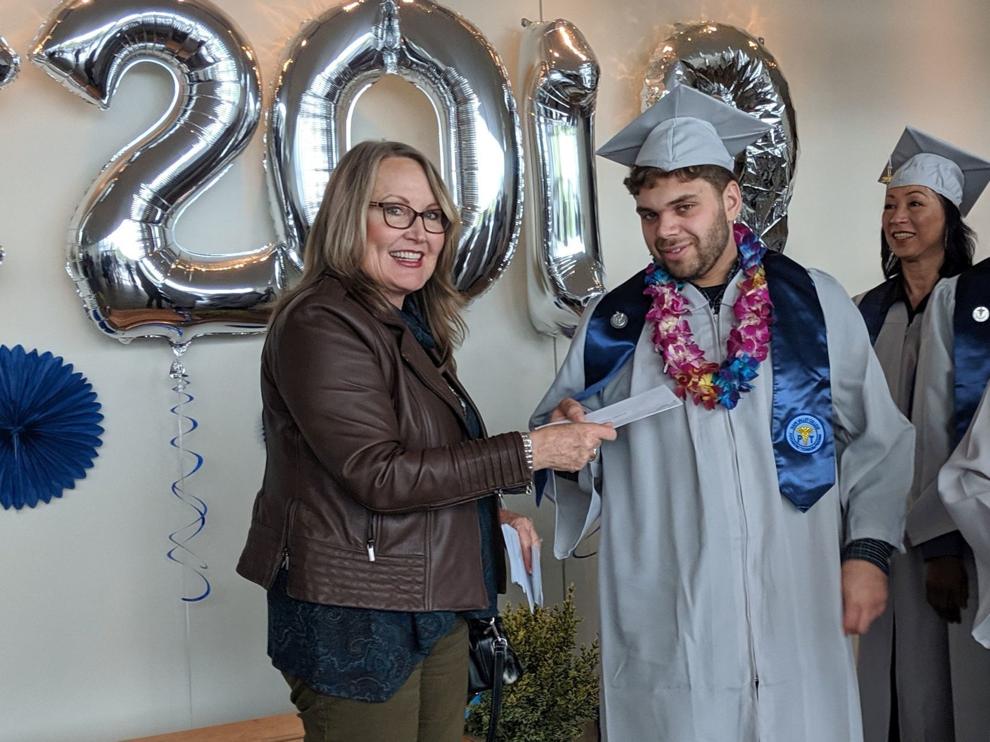 Catch up on Napa County's top news stories
Get unlimited digital access to the Napa Valley Register for just $3 for your first 3 months! Enjoy every article without restrictions and find tons of subscriber-only perks, such as access to our daily eEdition. Click here for details!