The parking lot is the first sign that there's something different about Napa Valley College these days.
Normally on a weekday morning, the junior college parking lot is jam packed. Students typically slowly circle the aisles trying to find an open spot, or resign themselves to parking in overflow lots and hoofing it to class.
Not right now. Today, there are plenty of empty parking spaces. As a result of the COVID-19 pandemic, the majority of Napa Valley College (NVC) students attend class online.
However, the campus isn't completely deserted. Selected classes still meet in person, albeit with new social distancing and safety guidelines. For their kind of studies, there's no other choice.
We're offering our best deal ever with this Editor's Special. Support local news coverage by subscribing to the Napa Valley Register.
For example, dressed in green scrubs with an NVC nursing program patch on the arm, several dozen future health care workers met this past week inside building 800. It's home to the Wine Country Regional Simulation Center, a mock hospital with "patients" that interact with the students in real time.
"This is great," said NVC nursing student Allison Armstrong, about being able to study in person. "I like having the campus to ourselves."
Of course, there are new protocols to follow. Armstrong explained that all nursing students take their temperature and complete a health screening questionnaire before starting onsite classes. Social distancing and masks are a must.
Because many of the nursing students are now eligible for the COVID-19 vaccine, and the fact that so few students are on-site, Armstrong said she's much less worried about the virus spreading at the college.
Even though it's definitely different being one of the few on campus, "I'm so grateful to be able to be here," said nursing student Jessica McAllister.
Obviously, hands-on learning is essential in nursing school, said Skills Lab instructor and Registered Nurse Andrea Ruybal. "We have to work closely together by nature," she said. "There have been challenges, but we've been able to work through it."
"I have moments of sadness when I walk around the beautiful campus and I don't see it full of that energy," normally found on campus said Sara Parker, assistant superintendent/vice president of academic affairs at NVC.
However, that energy and creative thinking is still happening, she said, "It's just not right in front of your face."
Parker said that about 85% of the college classes are being held remotely and 15% in person. That's a complete reversal from before the pandemic when only about 15% of classes were primarily held online.
Normally between 1,500 to 3,000 students would be on campus this time of year. Today, that number totals only about 240, said Parker. An estimated 55 classes are being primarily held on campus, compared to more than 500 now being primarily held online.
During the pandemic, buildings on campus with no scheduled in-person classes are closed and locked, she said. The library and student activity center have limited hours. Bathrooms are open but only in the buildings that have in-person classes.
Matching the statewide trend at community colleges, enrollment at NVC has dropped about 10%, said Parker. That's due to COVID-19, she said. "There's just so much uncertainty for our students and challenges they are facing with caretaking and jobs."
Parker said she comes to campus one or two days a week. "I like being there and feeling that connection to place." But she misses many things including small gestures such as greeting people in passing and chatting in person.
At the same time, students and staffers "are finding new ways to create a sense of community," said Parker. "Students do still feel they are college students but the portal" to college has changed from physically going to campus to using technology, she said.
Welding Technology instructor Eric Wade said that enrollment in his nine-week job welding program has dropped by about half. Wade thinks that's because students don't realize his program is continuing even during the pandemic.
And fewer students on campus means fewer people wandering by his outdoor classroom space and therefore fewer chances to recruit new students to his program.
The good news is that learning welding is actually a pandemic-friendly process. Everyone is already wearing eye protection and masks, long sleeves and gloves, he pointed out.
"We've adapted," to other restrictions, like the number of students sitting at desks.
Wade says he doesn't mind being "alone" on campus. "I can focus on student learning," and not get distracted, he said.
Sam Devine, 39, is one of Wade's students.
"There's not much campus life compared to normal circumstances," said Devine. "Most people don't know or are surprised," that his welding classes are still meeting in person, he said.
On the other side of the college's welding program building, Stan Hitchcock runs the machine tool technology program.
"We're a lone island over here," said Hitchcock. "Campus life is pretty much dead," he acknowledged.
During the pause in classes from March to June last year, Hitchcock and all other departments at the college established social distancing and sanitizing plans.
"So far we've been very lucky," he said. "No one has tested positive," for COVID-19. He said the number of students enrolled in his classes remains steady. "The demand for tradespeople is great right now."
One of those machine tool students is Christina Robles. In her last semester in the program, she's hoping to get a job as a machine operator in a refinery.
"It's definitely a lot quieter," on campus these days, she said. Not only are there fewer students on campus, but there are also fewer staffers on campus. You can't just drop into the financial aid office or other such departments, said Robles. Many of those staffers work remotely right now. Help is provided via email, video and other online programs.
"What really affected me was switching to online classes," for one particular subject, she said. She works at a market from 4 a.m. to 8 a.m. and home-schools her two children. "It's a struggle," to find quiet time to get on her computer for that class. "I do my best," Robles said.
Matthew Eggers, 19, is in the NVC machine tool program and is also studying to become a mechanical engineer.
He likes having in-person classes. All of his engineering instruction is online, said Eggers. "It's not too bad but it's much easier to get distracted," he admitted.
"I miss having a schedule," where you physically go to a class at a set time and see other students face-to-face said Eggers. For example, he's on a competitive engineering team with some students he's never met in person, said Eggers. In that case, "You lose some of that bond," which normally builds when working on a team.
Yet even with all of the changes, he remains motivated.
"COVID doesn't prevent you from getting your degree," Eggers said.
Photos: Napa Valley College during COVID-19... who's on campus?
Photos: Napa Valley College during COVID-19 — Who's on campus?
Napa Valley College during COVID-19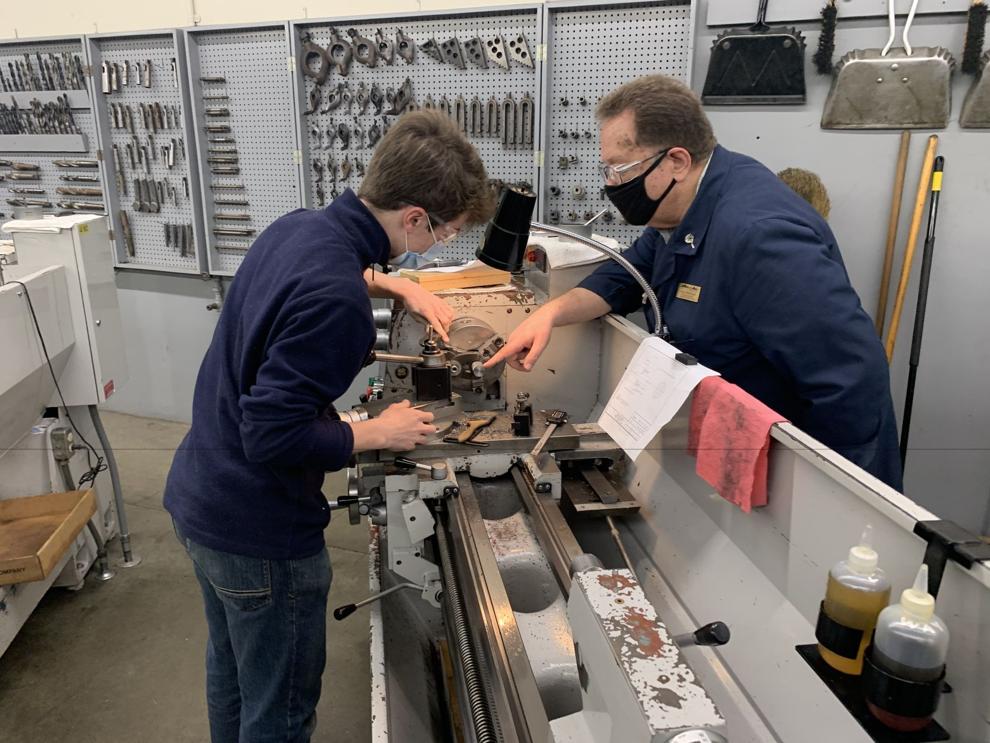 Napa Valley College during COVID-19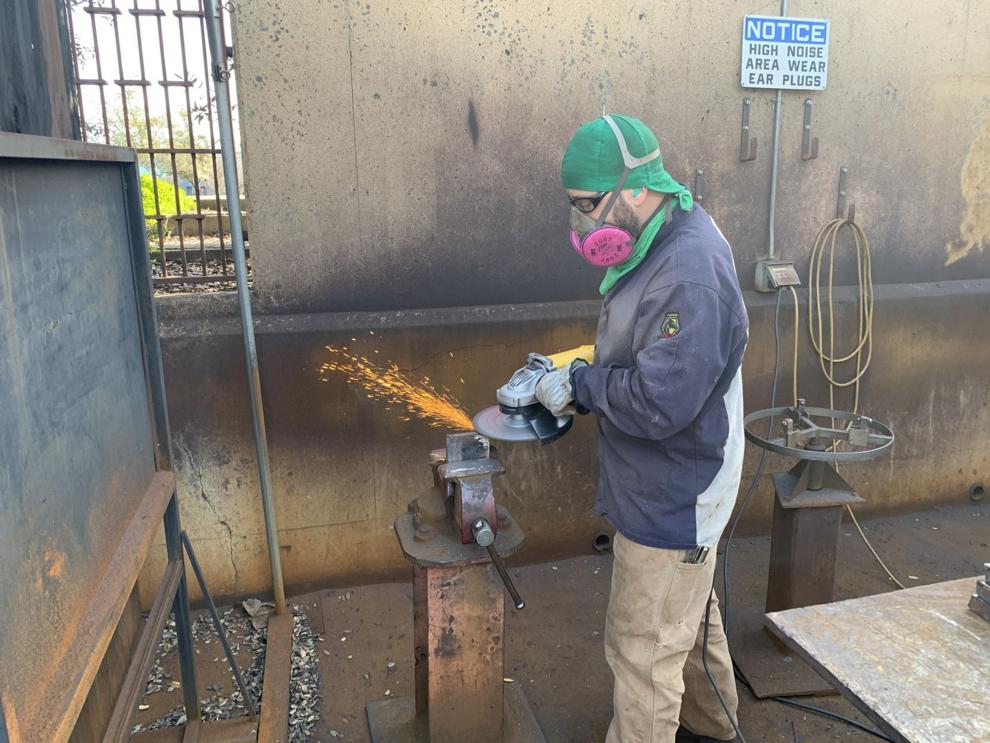 Napa Valley College during COVID-19
Napa Valley College during COVID-19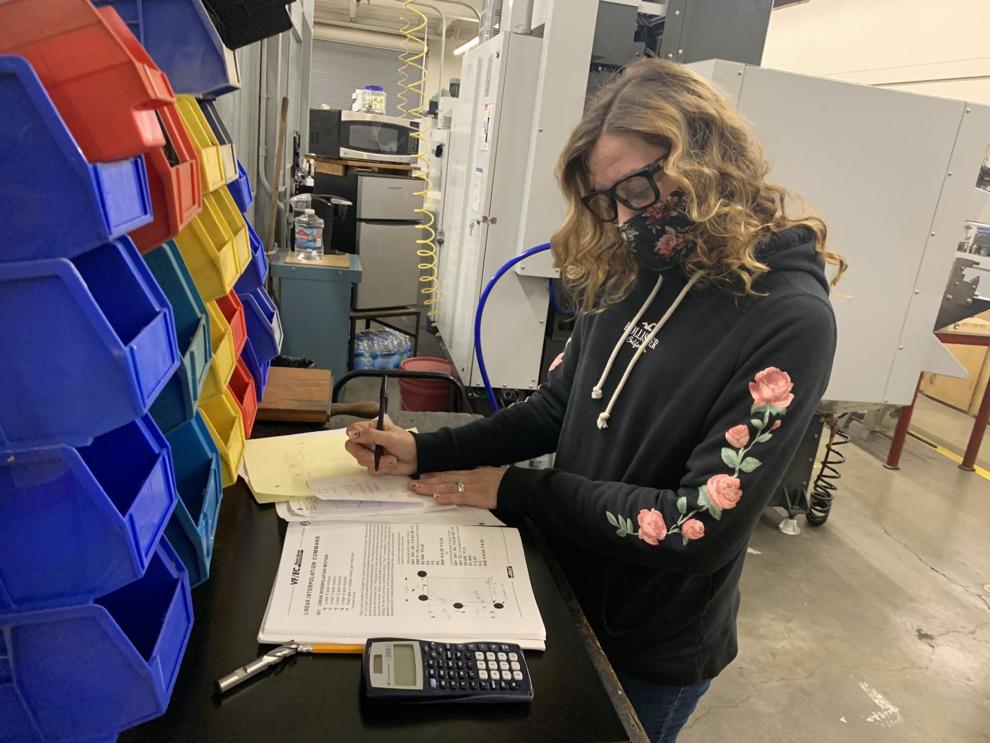 Napa Valley College during COVID-19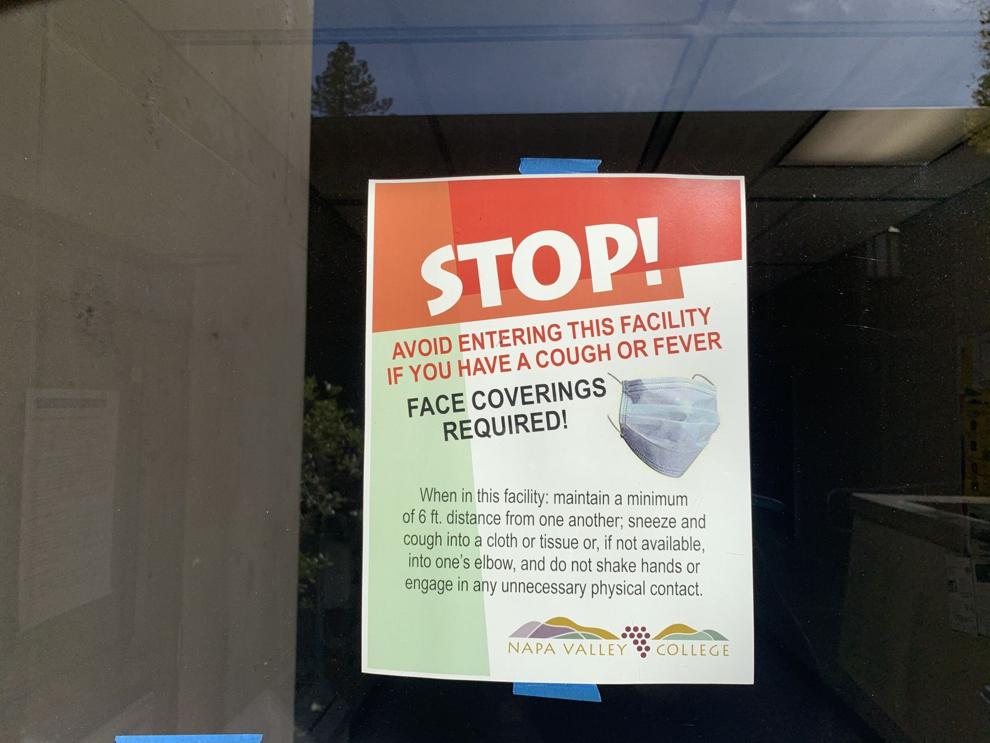 Napa Valley College during COVID-19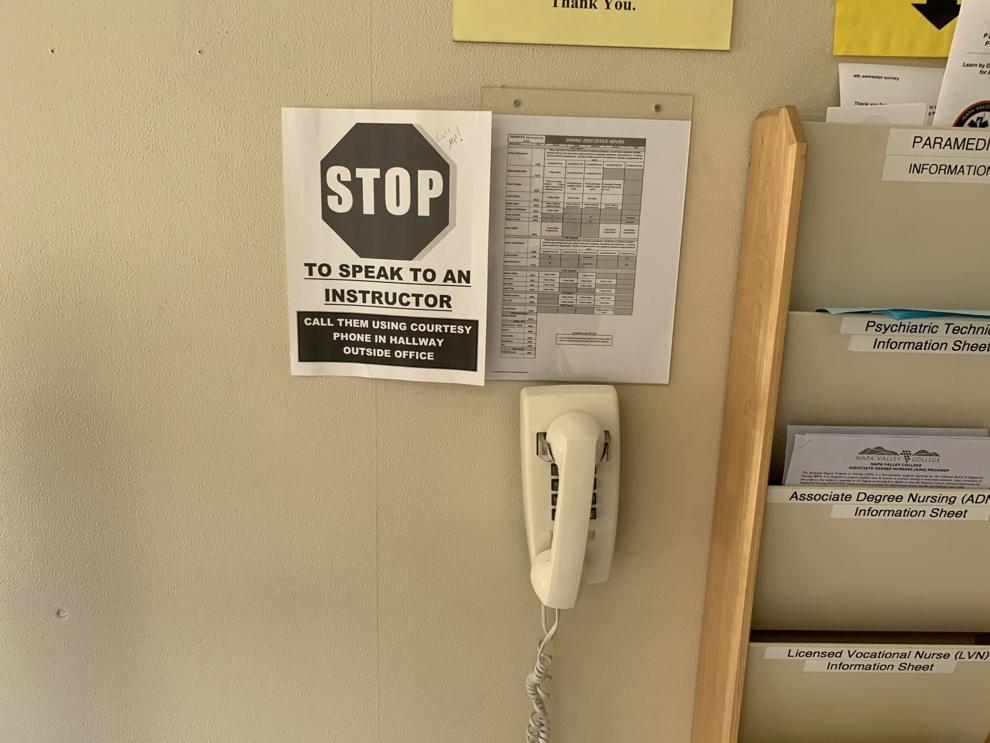 Napa Valley College during COVID-19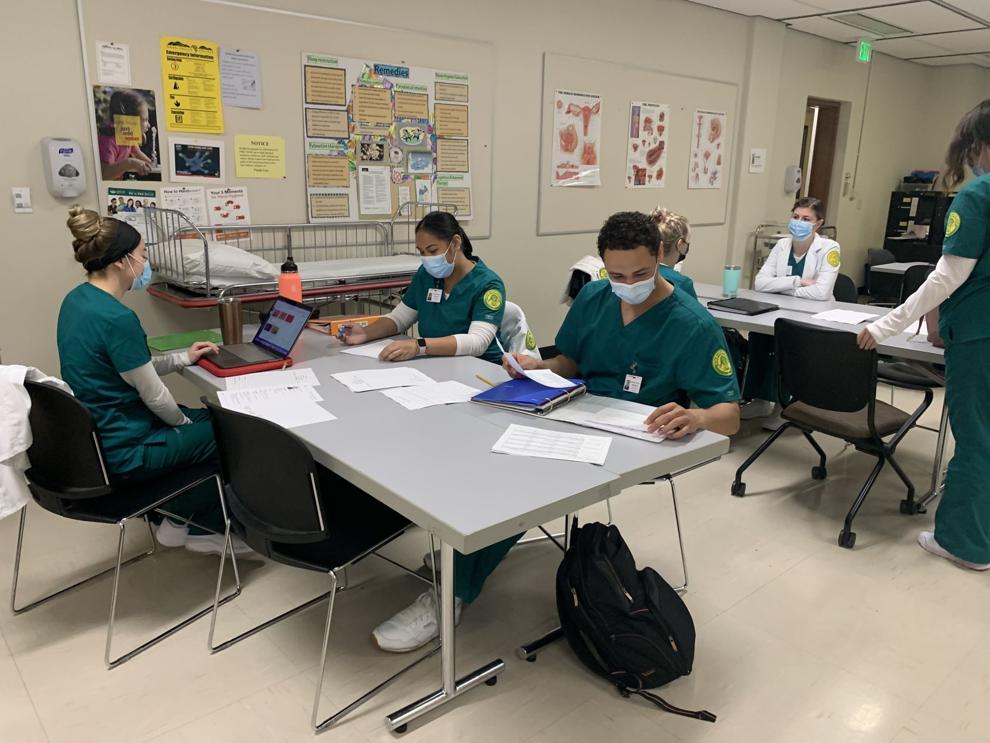 Napa Valley College during COVID-19
Napa Valley College during COVID-19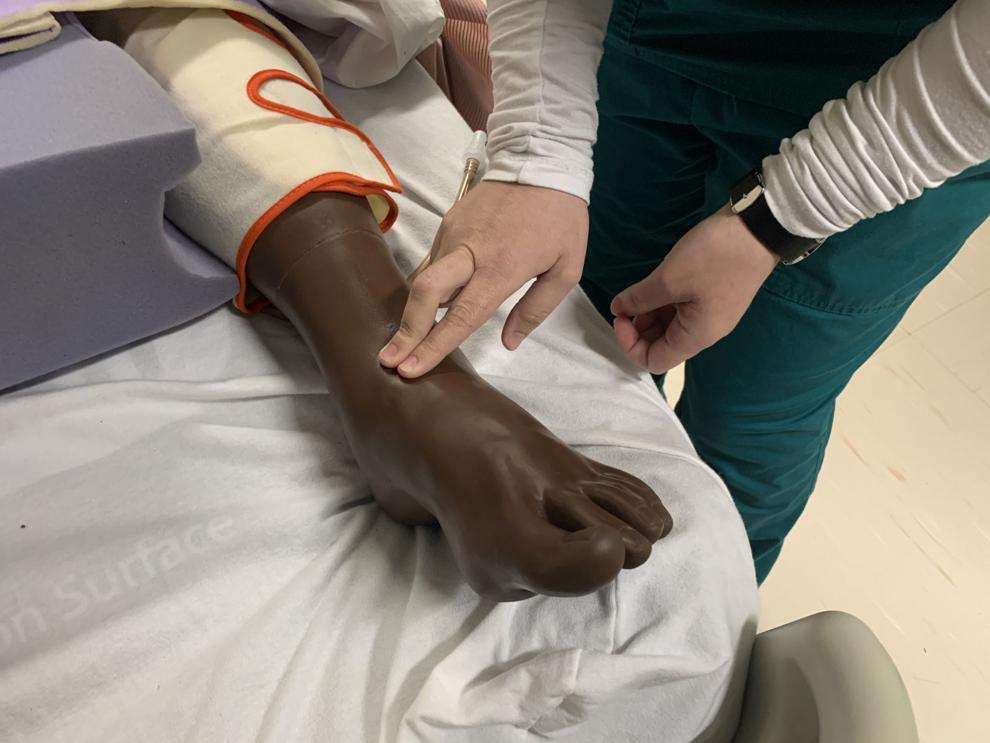 Napa Valley College during COVID-19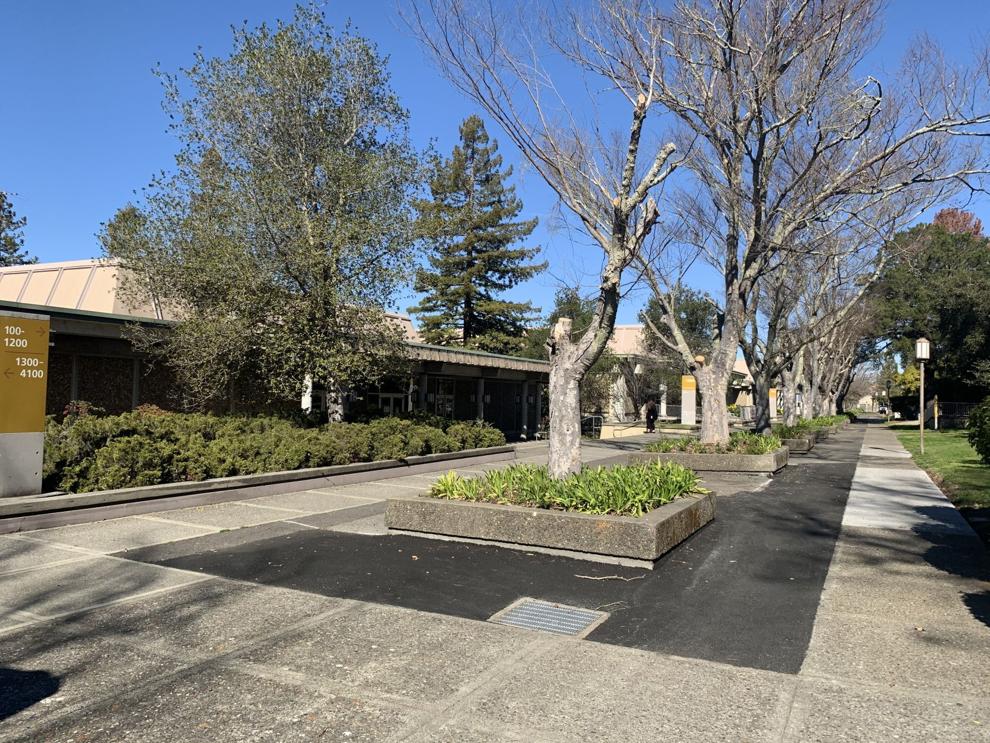 Napa Valley College during COVID-19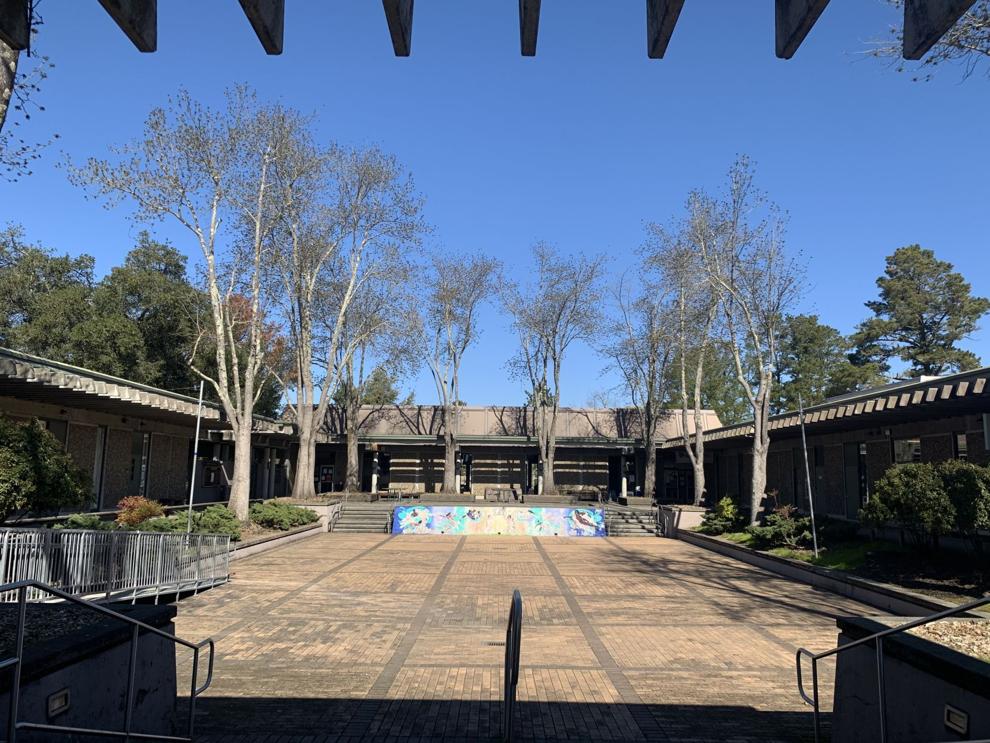 Catch up on Napa County's top news stories