This autumn, Napa Valley College plans to start work on the first student housing development on its main campus in its 57-year history.
Directors at the two-year community college have laid out a schedule for building a mix of dormitory-style and apartment dwellings for more than 500 students, which would occupy the north end of NVC's campus off Highway 221 in south Napa. Completion is planned in time for the first students to move in before the fall 2023 semester.
Approved for design in January 2020 and estimated to cost $83.3 million, the development will place NVC in a group of about a dozen California community colleges with on-site housing, an amenity that college leaders have said will become an important tool to attract students or turn part-time students into full-timers, even as Napa County's rising housing costs continue to put pressure on those seeking to study or work locally.
"I hope now that we've lowered another barrier for them, that housing is not a barrier they have to deal with," NVC superintendent Ron Kraft said last week in an interview with the Napa Valley Register.
Various housing proposals have been pondered by college officials for more than a decade, but support for an on-campus development has gained steam among NVC leadership amid a Napa County housing shortage that has shown no sign of abating. Officials in 2017 estimated about one-third of the student body was "housing insecure," lacking a fixed address and forced to frequently move or couch-surf.
Plans shared by the college during a Feb. 2 presentation to students call for a residential block comprising three four-story buildings on the northeast corner of the roundabout at the west end of Magnolia Drive, the main entryway into campus from Highway 221.
Two of the buildings – one a residence hall with single- and double-occupancy rooms, the other a collection of furnished apartments with up to four bedrooms each – would contain a combined 412 beds. The third building will contain 90 unfurnished apartments and is designed mainly for older students with families and dependents, according to Bob Parker, NVC's assistant superintendent for administrative services.
Counting relatives of students, the complex will have a capacity of some 600 residents, Parker said Wednesday.
The housing complex will require about a nine-month review by the Division of the State Architect, which governs construction at colleges and other public education facilities. Plans were filed with the agency in December, according to the college.
Despite the forced migration of most teaching to the internet for nearly a year during the coronavirus pandemic, Parker predicted the lure of campus housing will remain as strong as ever once the threat of COVID-19 subsides – as shown by NVC's continued in-person teaching of hands-on disciplines such as nursing and welding during the emergency.
"We still hear from students that here is a desire to have that face-to-face experience, and there are certain disciplines we teach that don't lend themselves to an online environment," he said. "… I think the pandemic, and the fact that (remote learning) was the only mode of instruction for some of our disciplines, has educated some to the benefits of online teaching – but not to extent that students will want a fully online experience going forward. Some will, but we already have students asking us when we'll have in-person instruction available again.
"We have students who would like to work in Napa, live in Napa and attend classes in Napa. I don't see a significant change in the number of students looking for that in-person instructional environment."
The mix of housing types arose partly from research by The Scion Group, a student housing consultancy that worked with NVC on a survey to gauge demand for the project. The final result in Napa will reflect the needs of a student body that has broadened well beyond those commuting from their homes, according to Ann Volz, senior project executive for Scion.
"A community college population is a very diverse population," she said Thursday. "Our study looks at things like the demographics of single people (versus) students with families. This feels like a neighborhood, but with distinct blocks; each cohort can have its own identity in its own building."
Among 679 NVC students who responded to a Scion survey, 53% of single people and 73% of married people said they would consider living in housing provided by the college. In addition, 41% of the 314 surveyed people studying part-time said the availability of on-campus accommodation would encourage them to make a move to a full-time schedule.
NVC has not yet announced the rents it will charge for residence hall rooms and apartment units. Although rents must generate enough revenue to cover construction costs, the focus will remain on providing an alternative to chronically inflated rents in a county with strong housing demand and a tiny vacancy rate, according to Parker. (Citigroup Global Markets was selected by the Martin Group, the project's developer, as the bond underwriter.)
"We went into this project knowing our ultimate goal to provide housing at below-market rates," he told the Register.
Preliminary rents shared in early 2020 by the Martin Group ranged from $840 to $1,103 per bed in residence halls to $1,210 to $1,313 per bed in furnished student apartments, and $2,475 to $3,080 per unit in unfurnished family apartments.
NVC already is mentioning the housing complex in its recruitment work with Napa Valley high schools, and even some future students within commuting distance of the campus have shown interest in living near their classrooms, according to Robin Darcangelo, senior dean of student affairs.
"Students in general are very happy (about the project); it's an opportunity to have that first time away from home, that four-year college feeling," she said. "We asked some of our Calistoga partners what they think the vibe among their students is, and they said students would take advantage of it. We're hearing this from our high school partners already; it's been extremely positive."
Kraft, the NVC president, predicted demand for on-site student housing – and in-person education generally – will remain strong after the immediate threat of COVID-19 passes and makes safe social gathering possible again.
"For our potential student population, the pandemic will not be here forever," he said. "So my job and the board's job is to prepare not only for two years from now when it opens, but for the next 10 years. I am fully confident that students who live there will do better in their classes, and go through (college) faster."
WATCH NOW: NAPA VALLEY COLLEGE DURING COVID-19
PHOTOS: WHO'S ON CAMPUS AT NAPA VALLEY COLLEGE DURING THE PANDEMIC?
Photos: Napa Valley College during COVID-19 — Who's on campus?
Napa Valley College during COVID-19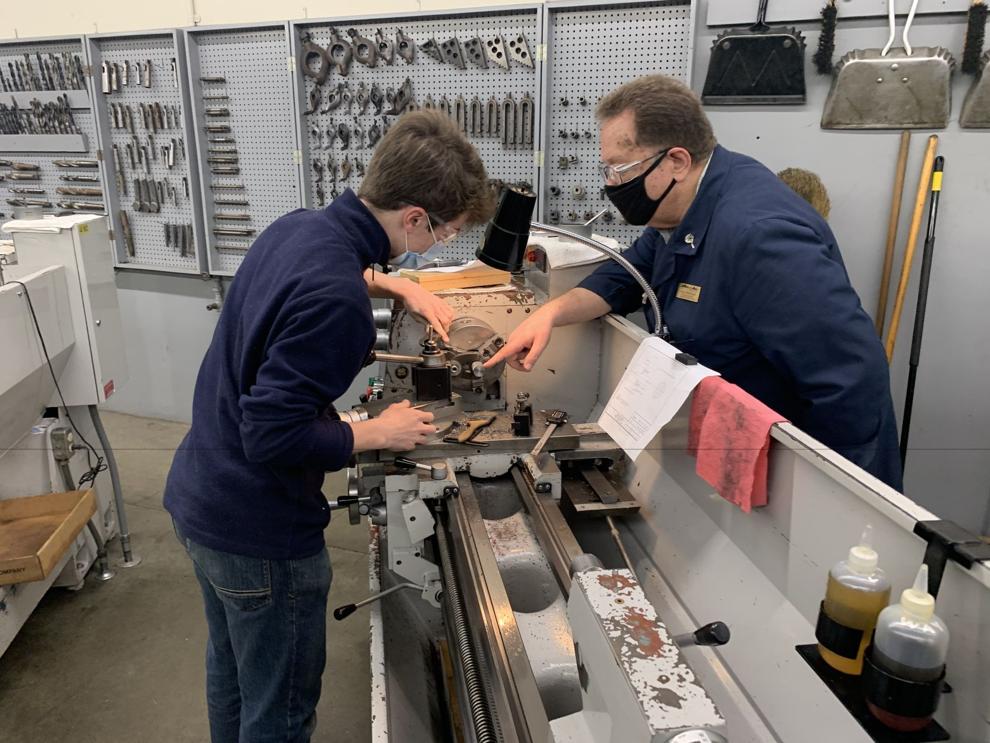 Napa Valley College during COVID-19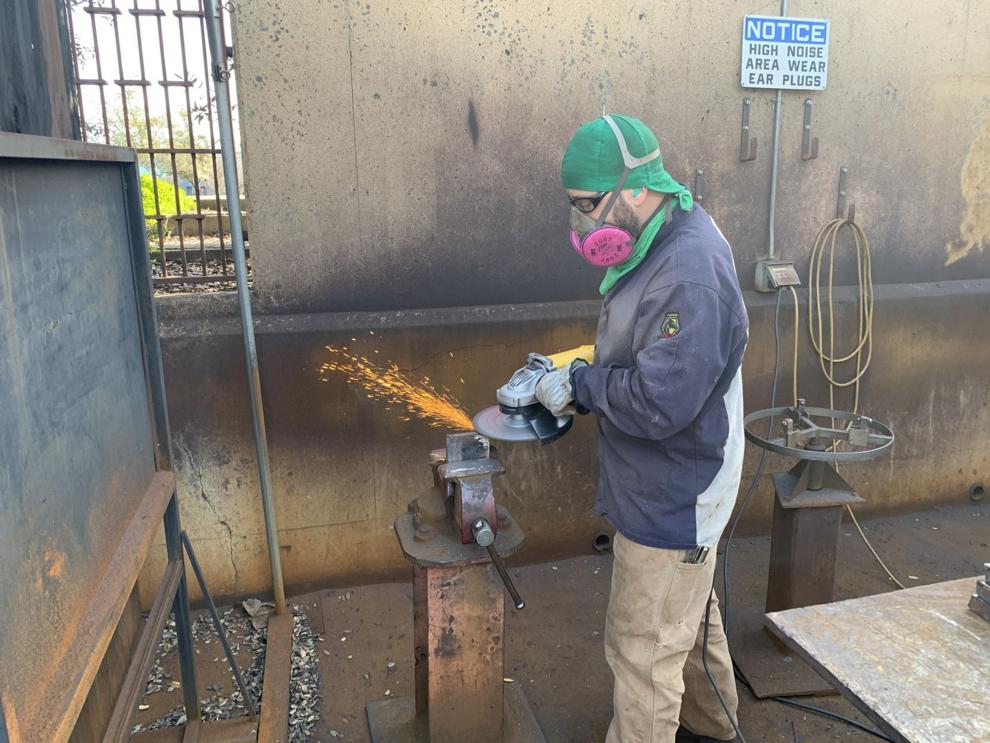 Napa Valley College during COVID-19
Napa Valley College during COVID-19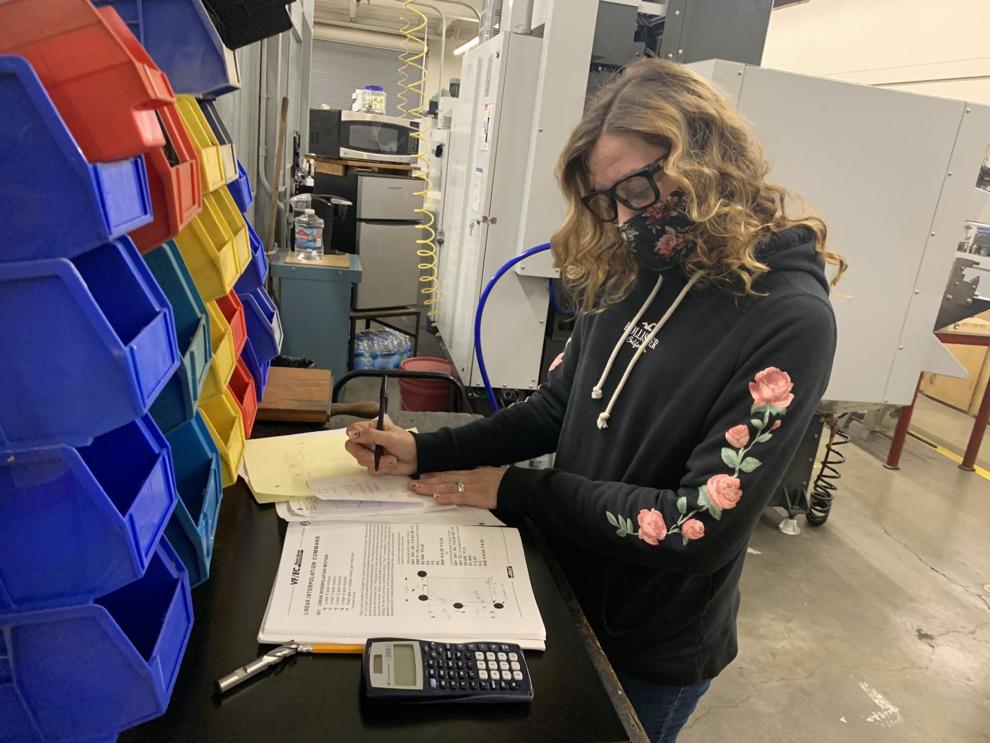 Napa Valley College during COVID-19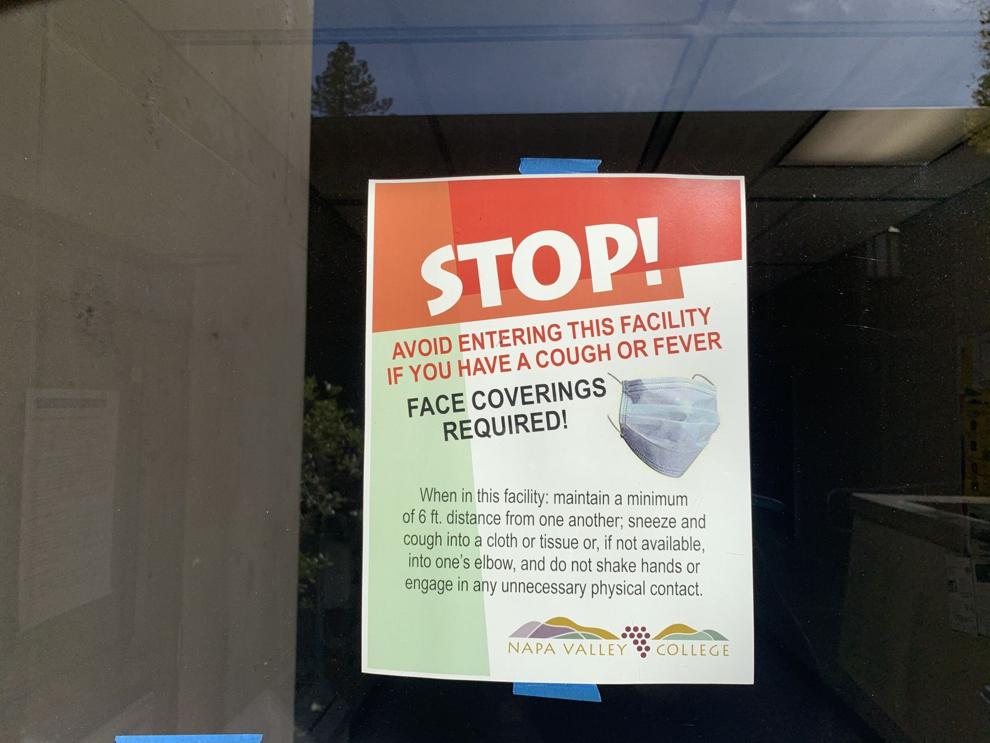 Napa Valley College during COVID-19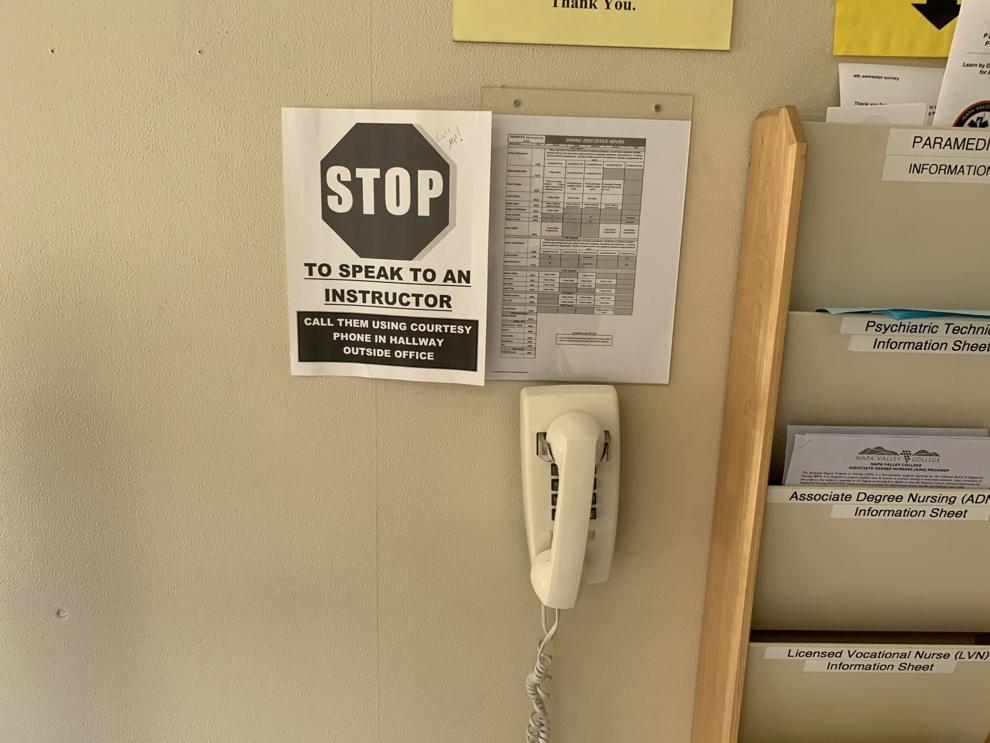 Napa Valley College during COVID-19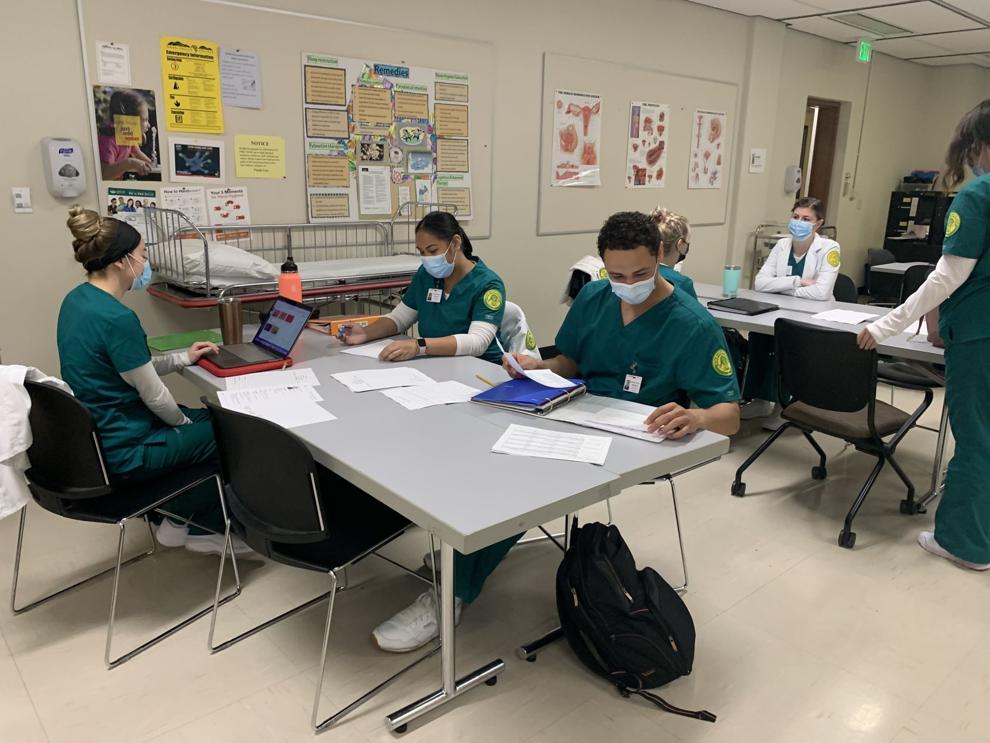 Napa Valley College during COVID-19
Napa Valley College during COVID-19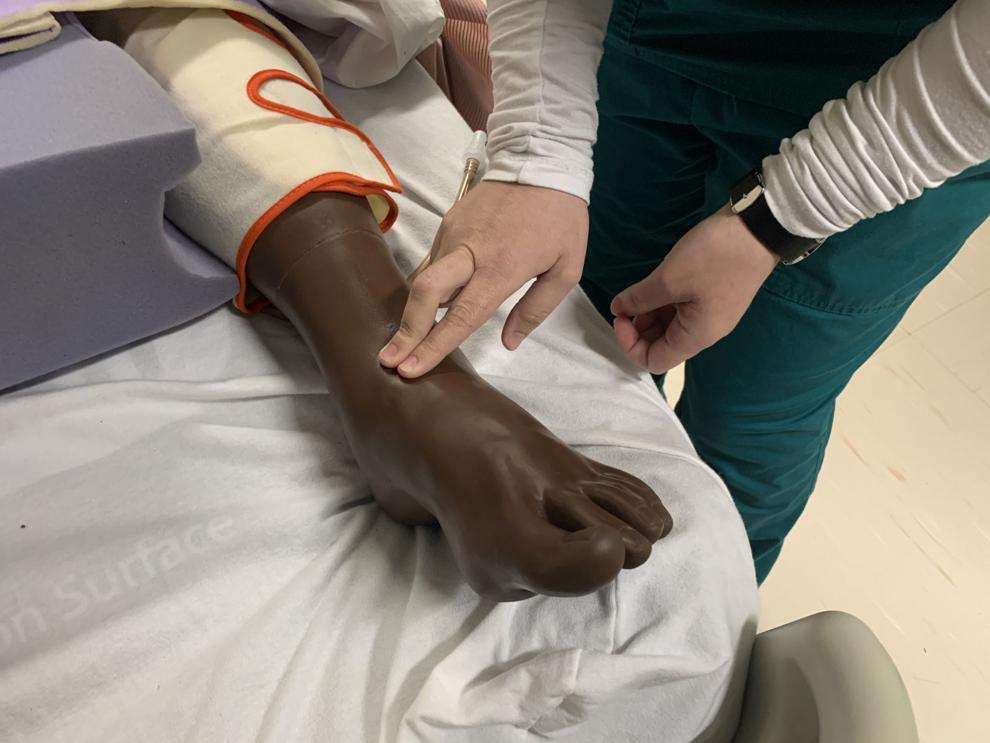 Napa Valley College during COVID-19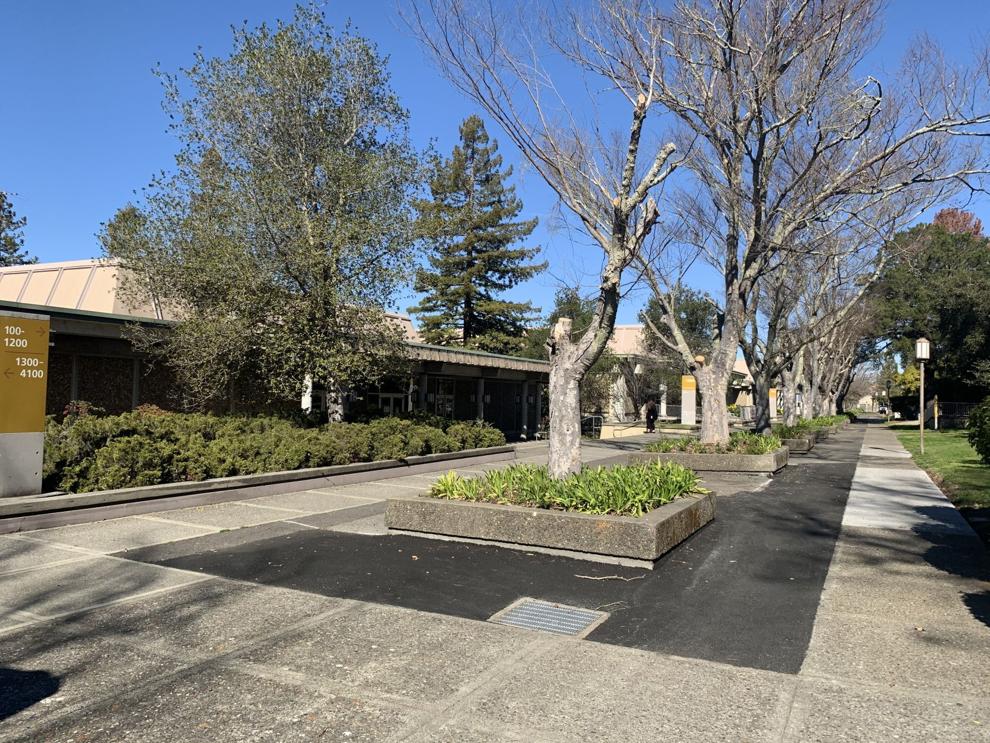 Napa Valley College during COVID-19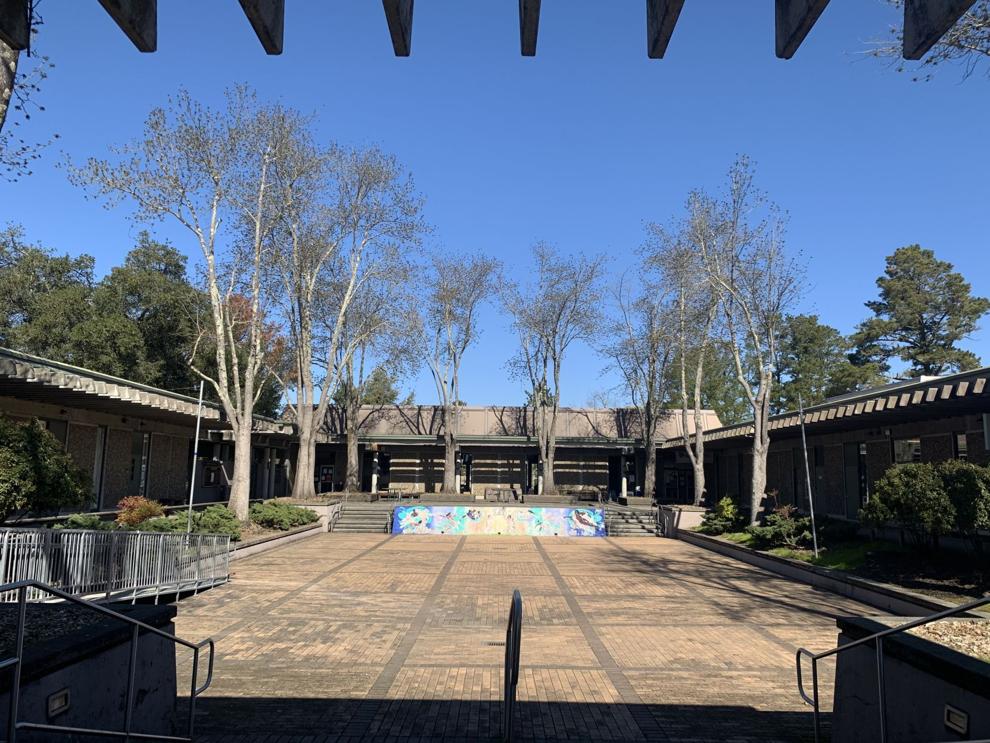 Catch up on Napa County's top news stories