Napa Valley restaurants, already battered by a year of COVID-19 restrictions, three devastating wildfires and a near drying-up of all international tourism, are now bracing for colder weather and a possible surge of the coronavirus and the accompanying limitations that would bring.
"We've made it to this point, but given the uncertainty of the next few months we've made the difficult decision to hibernate for the winter," said Nic Jones, executive chef at St. Helena's Goose & Gander, a restaurant known for its elegant comfort food served in either their cozy downstairs bar, an intimate upstairs dining room or a private outdoor garden. "We'll be closed after Nov. 15 and then reopen sometime in March 2021.
According to Jones, the restaurant initially closed at the beginning of the pandemic lockdown in March and then reopened in early June, only to shut down again, once for two weeks because a staff member contracted the virus and another time for three weeks due to the smoke and power outages caused by the wildfires. During these shutdowns, the team rallied. The waylaid staff received cooked weekly meals and the management continued to pay for health insurance, but that will end now.
"We were able to keep the team together even though it was a serious challenge," Jones said. "We thought we could build up a reserve during the summer to make it through the winter, and we were making great progress, but the fires put an end to that."
To soften the blow, 100% of the proceeds from Wednesday, Nov. 11, and Thursday, Nov. 12, will be given to the employees.
"Our sincere hope is to hire everyone back in the spring, but we also know that some are likely to move on," Jones said. "I myself am taking two months off. It's such a bummer because we have an amazing team at the moment and the new menu is awesome."
Jones isn't the only one worrying about how to keep a team together during challenging times.
The restaurant at Meadowood — one of two Napa Valley restaurants awarded a coveted Michelin three-star rating — had reopened for limited business early in the summer. Tragically, the restaurant burned to the ground during the Glass Fire. Even so, Executive Chef Christopher Kostow is actively seeking to keep his team together.
"Our team is critical, and we are doing a decent job of getting folks assimilated into new positions, either at our other restaurant (The Charter Oak in St. Helena) or interning down in Ojai," Kostow said.
Orange, red or purple?
COVID-19 is surging through much of the world. The state of California has created a multi-tiered warning system for how businesses — including restaurants — must modify their operations based on the prevalence of the virus in the community.
Currently, Napa County is at the "orange" tier, which means that indoor dining is possible but only at a 50% capacity. Outdoor dining is possible so long as tables are kept 6 feet apart. However, given the surging virus, the state is expected to review the infection rate within Napa County in the coming weeks. At that time there is a risk of moving back to a "red" tier (25% indoor dining capacity plus outdoor dining) or possibly even the "purple" tier (outdoor only).
According to the State's Blueprint for a Safer Economy, if any county meets the metrics for a more restrictive tier status for two consecutive weeks, it risks regressing to a more restrictive tier, said Janet Upton, Napa County's interim public information officer.
"Based on our current case counts, we are on track for a second consecutive week in red tier status which means the likelihood of regressing back to red is high pending a state review on Tuesday, Nov. 17," Upton wrote in an email.
The cost of COVID-19
"We have stayed open and we will stay open, no matter what happens," said Bettina Rouas, owner of Angele in Napa. "We are in the middle of putting up a tent over our outdoor dining area. We've also put in heaters because it's getting colder. It's been costly, but it's important for us, our staff and the community that we stay open."
Dealing with the pandemic has cost Rouas an estimated $7,000 extra a month, even before adding in the additional costs of new infrastructure such as the tent. This is during a time when yearly revenues have dwindled to a fraction of normal levels for many restaurants.
"When we were open, things were actually going great," Jones said. "But how do you make up for a lost year with only a few months?"
And it's not just sit-down restaurants that have felt the pinch. Even businesses that have takeout anticipate the winter to be challenging.
"Our customers are used to coming in and grabbing a coffee and bagel to go, but we're still down 50% of normal and so if that drops even lower how do you make that work?" asked Clive Richardson, co-owner of the Calistoga Roastery, a popular coffee shop on Calistoga's main street. "I'm not sure how I'd make it if we were a sit-down restaurant."
Since the onslaught of the pandemic, there have been dire predictions that 50% or more restaurants might close. Until now most Napa Valley restaurants have survived; however, many interviewed for this article are at least entertaining the idea of going to takeout only or temporarily closing during the slow winter season.
"We are doing everything we can to stay open. I feel like the community needs us here, so we just rented the upstairs portion of our building so that when it's too cold or wet for outdoor dining we have a place for people," said Jennifer Bennett, owner of Lovina in Calistoga. "Even if things completely shut down again, we'll remain open even if it's for takeout only."
All Napa Valley restaurants face the same question — stay open and hold on or close and hope things return to semi-normal in the spring.
"In a normal year we lose money during the winter, which is probably true for every restaurant in the Napa Valley, but this is something else entirely," said Michael Dunsford, co-owner of Calistoga Inn.
"Even with our extensive outdoor seating, heaters and our yet-to-be installed plastic dividers, it will be tough when things get colder and people want to eat indoors. And if the county goes to red or purple that's when businesses will just hemorrhage cash."
Dunsford went on to explain that within the Napa Valley there is a delicate balance between the hotel, restaurant and winery businesses, which in normal times work together to provide a fun and welcoming atmosphere to visitors.
"If the restaurants close and the wineries are closed then it doesn't make for the best visitor experience," Dunsford said. "My hope is that we can convince the local community that keeping the virus in check by getting tested often and ensuring that we all follow the guidelines (social distancing, hand-washing, mask-wearing, etc.) at both work and at home will help get us through what are looking to be some of our toughest months yet."
Looking for additional support
The desire for some sort of financial relief directed at the restaurants is a common hope in the industry. Up to this point, many restaurants had gained access to the Payment Protection Plan (PPP) funds offered by Congress as a part of the CARES Act. These PPP funds were provided to pay employees during the lockdown, with most or all of the granted funds forgivable if used for employee payments.
Another type of CARES Act support included SBA loans, provided with low 1% interest rates and 30-year payback time frames. In June, a new source of potential governmental relief to the industry, the RESTAURANTS Act, passed the House but remains stalled in the Senate. This new bill would provide $120 billion to independent restaurants. Many restaurant owners say that without another such round of support staying open might be impossible.
"Restaurant margins are razor thin to begin with, and I wholeheartedly believe that without substantial and meaningful relief — be it from the government, landlords, insurance companies, etc. — many more restaurants will eventually have to face closing," said Sasan Nayeri, owner of Calistoga's Evangeline. "I cannot increase the price of a burger or our fried chicken or people won't order them. We haven't had any price increases since 2018 and in fact are offering discounts on wine and takeout options, but my costs have continued to increase."
Nayeri explains that his revenue has been impacted because he can't raise prices, but nearly all of his costs have increased. Insurance has "more than doubled" due to the fires and the price of "cooking oil and beef increased significantly this year," so the current path is just not sustainable. Others agree.
"I don't know if we'll survive the winter if the government doesn't pass another PPP funding bill," Bennett said. "I know we wouldn't have survived so far without the one I got in May."
Waiting for a post-COVID world
Whether additional assistance arrives before 2021 depends on a host of factors outside the control of local restaurant owners, all of whom face a difficult and uncertain winter. At the same time they must prepare for a post-COVID world sometime in the future.
"I've learned a lot about the resiliency of the valley this year," Kostow said. "Come hell or high water, people want to come to the valley, and as a community we've come together to support each other and help provide visitors a welcoming place even during what has been the hardest year I've ever known. When this ends, and it will end, there will be even more of a desire to celebrate life and to enjoy good food and wine — together."
Watch now: What will happen to outdoor dining in winter?


See how one Napa family built a bit of Disneyland in their backyard
Photos: A bit of Disneyland rolls in Napa
Napa roller coaster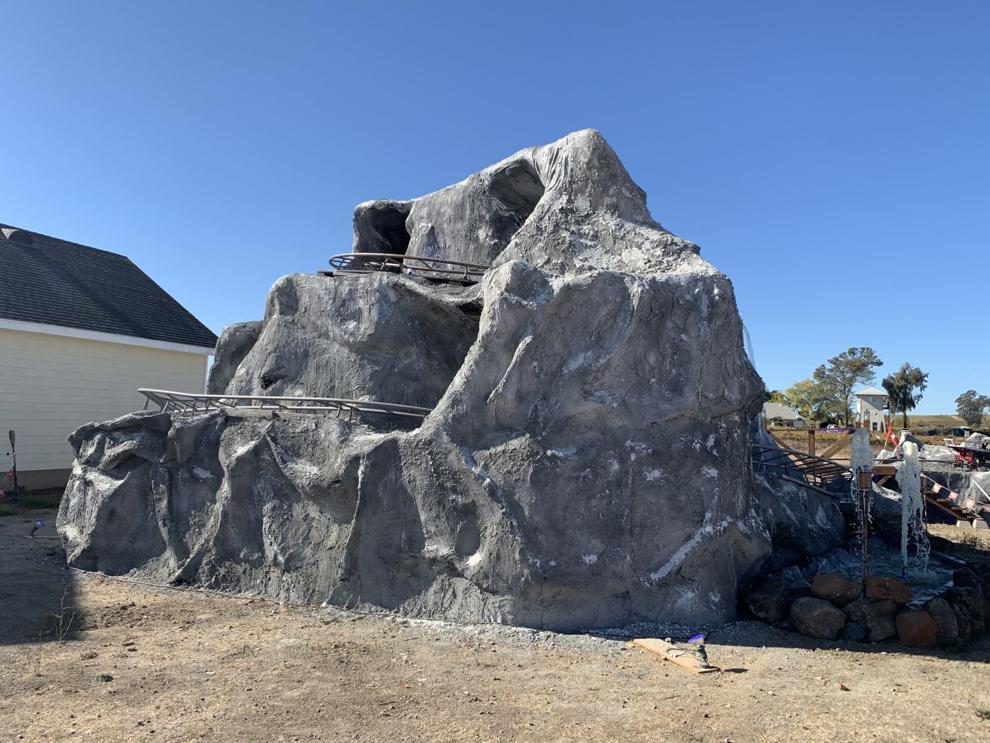 Napa roller coaster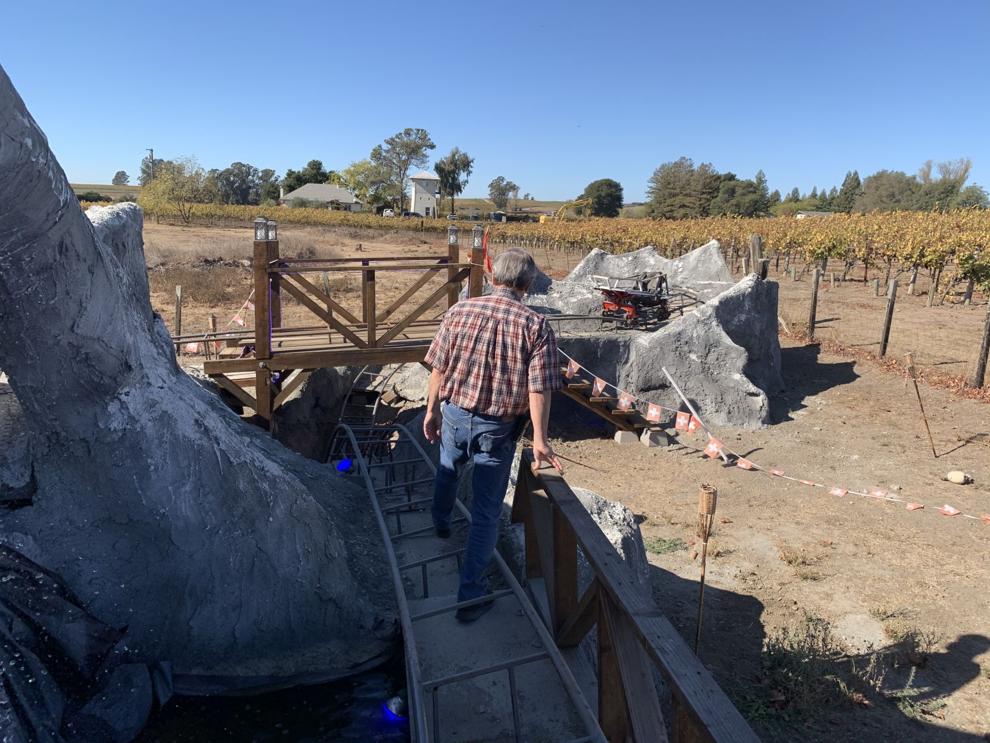 Napa roller coaster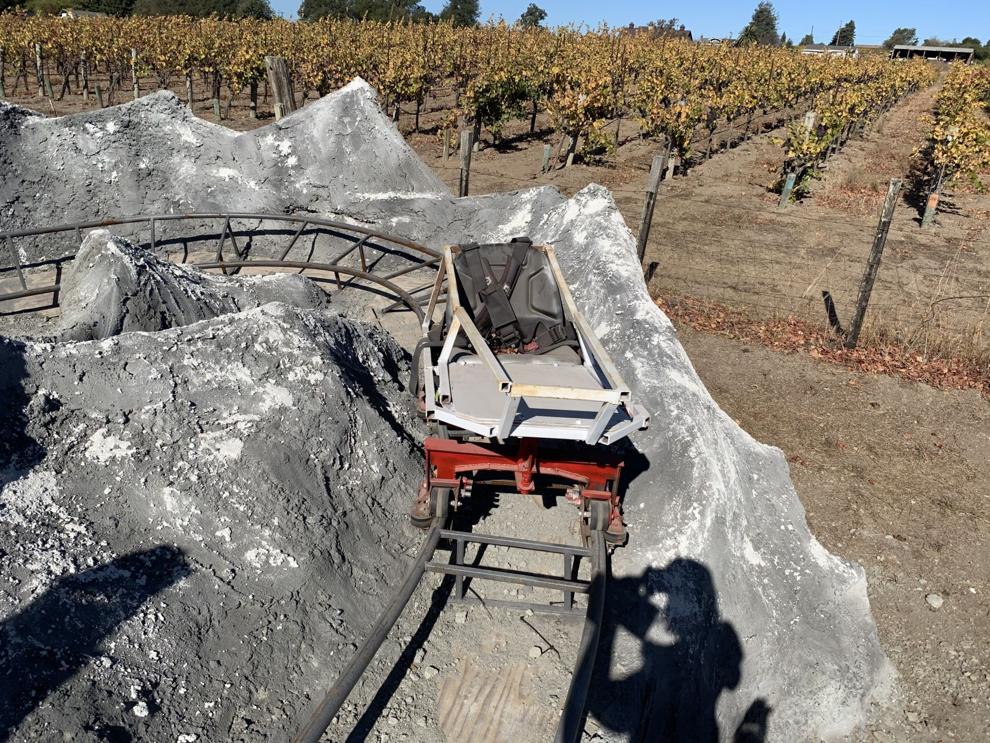 Napa roller coaster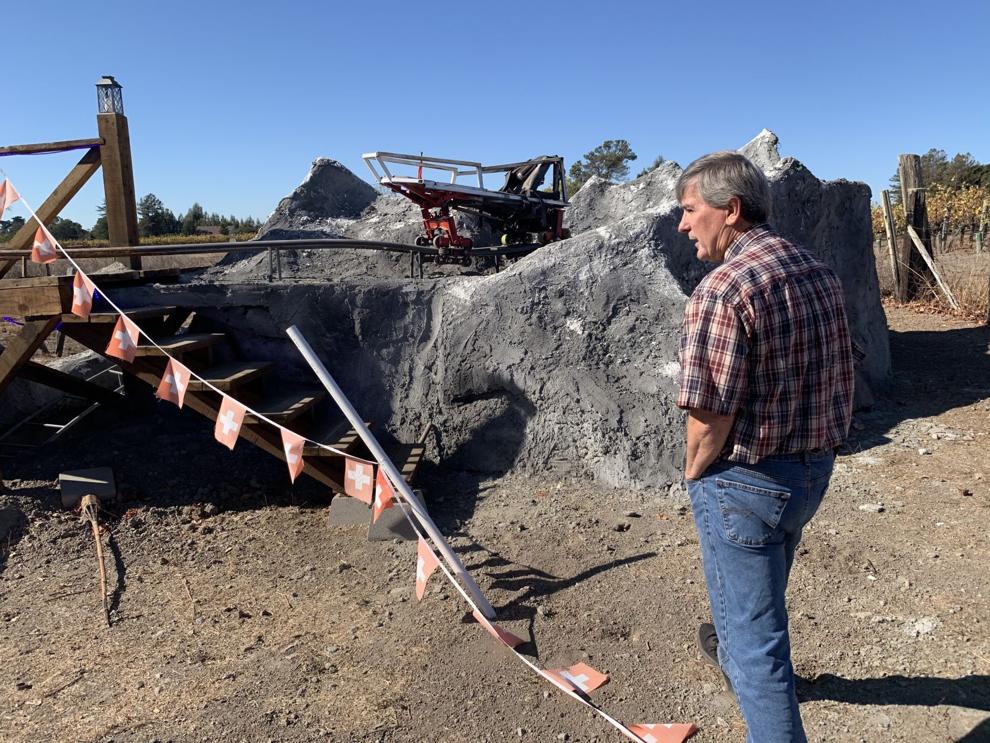 Napa roller coaster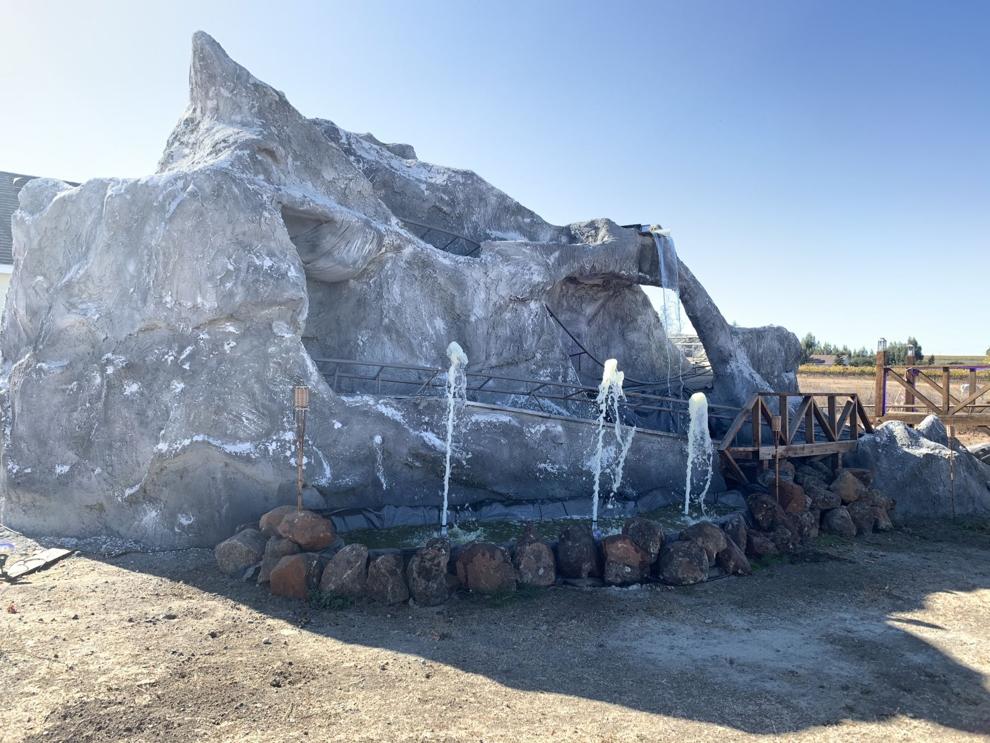 Napa Roller Coaster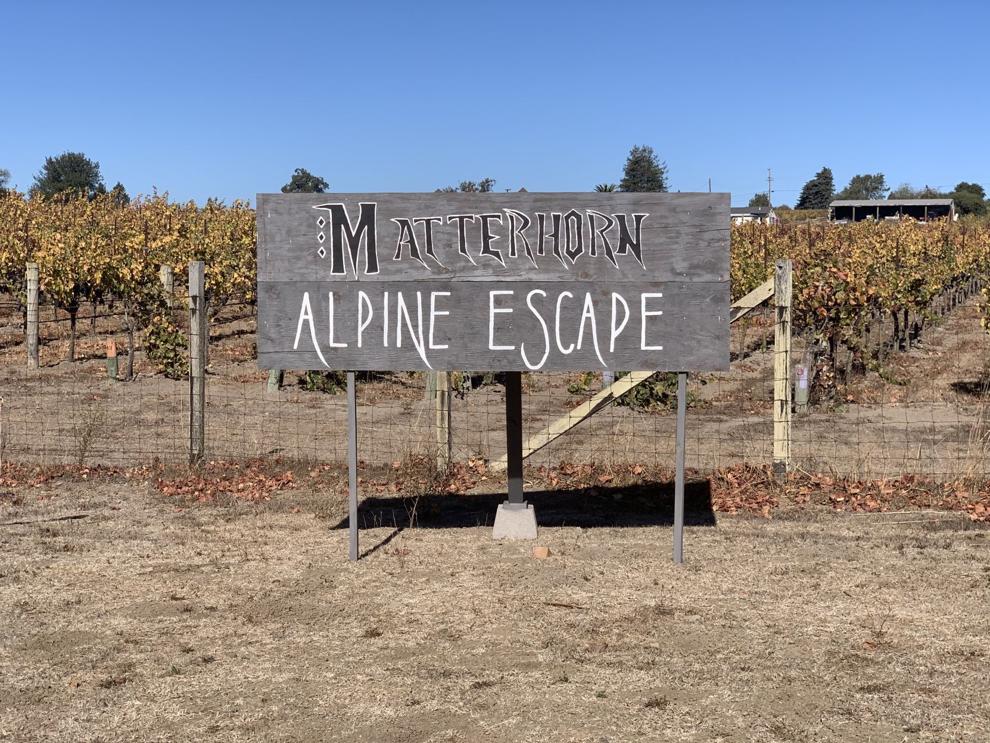 Napa Roller Coaster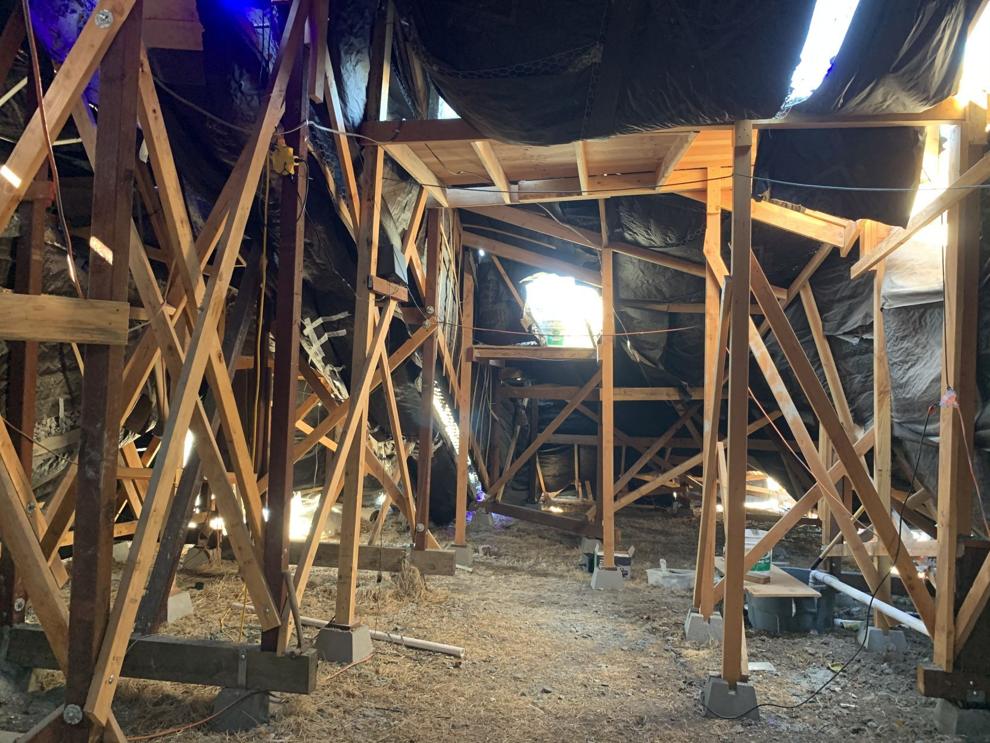 Napa Roller Coaster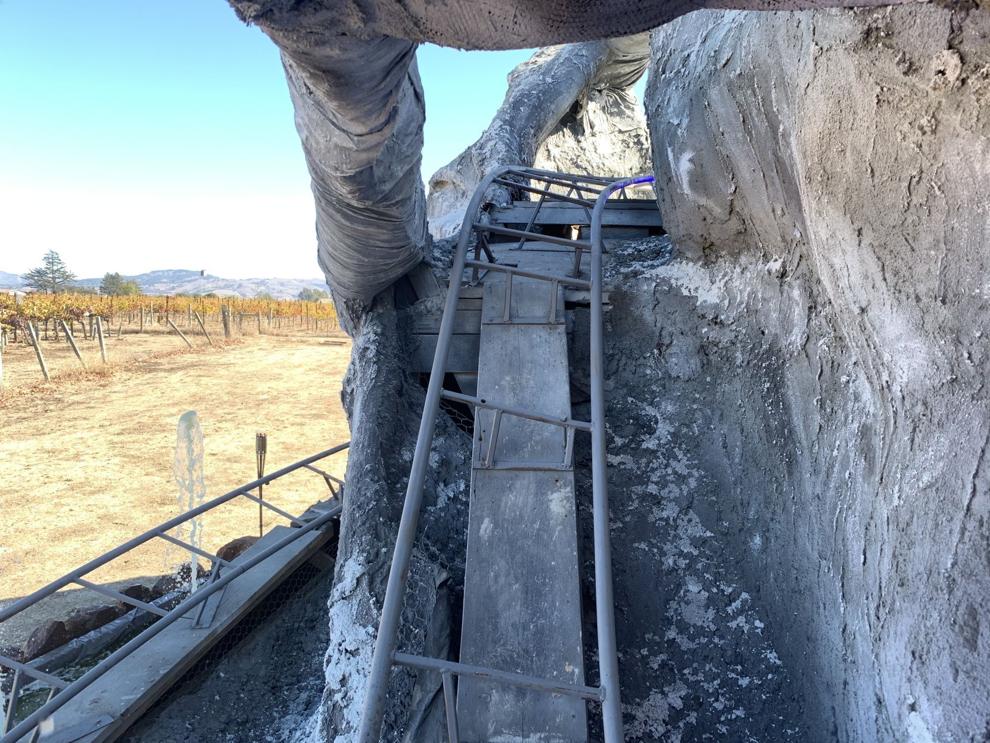 Roller coaster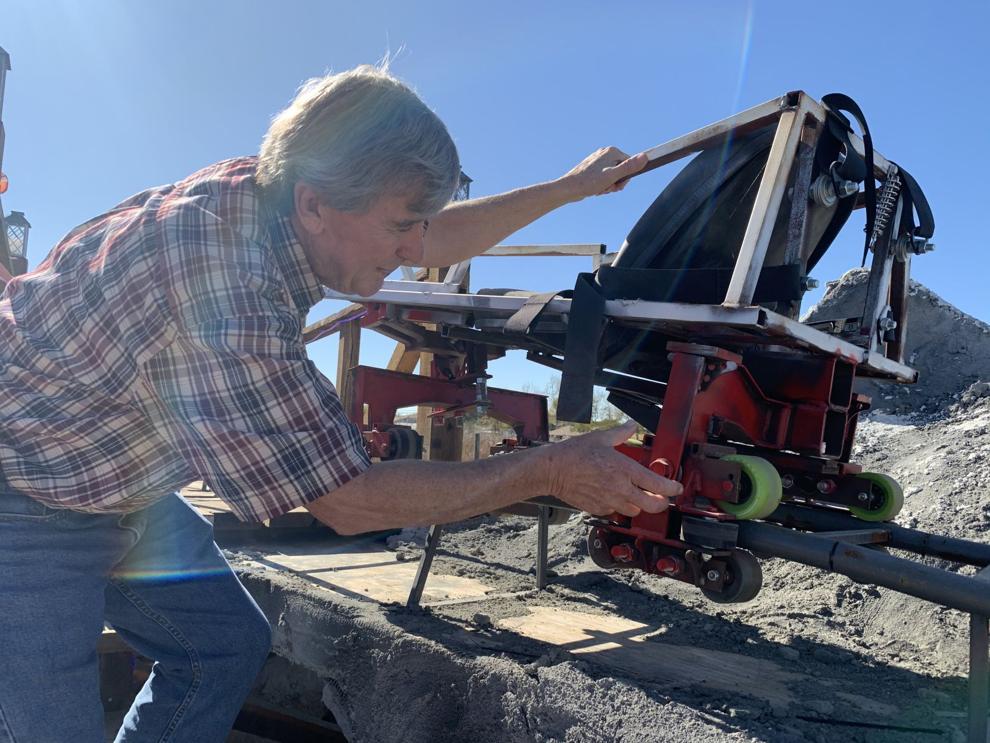 Jarold the Yeti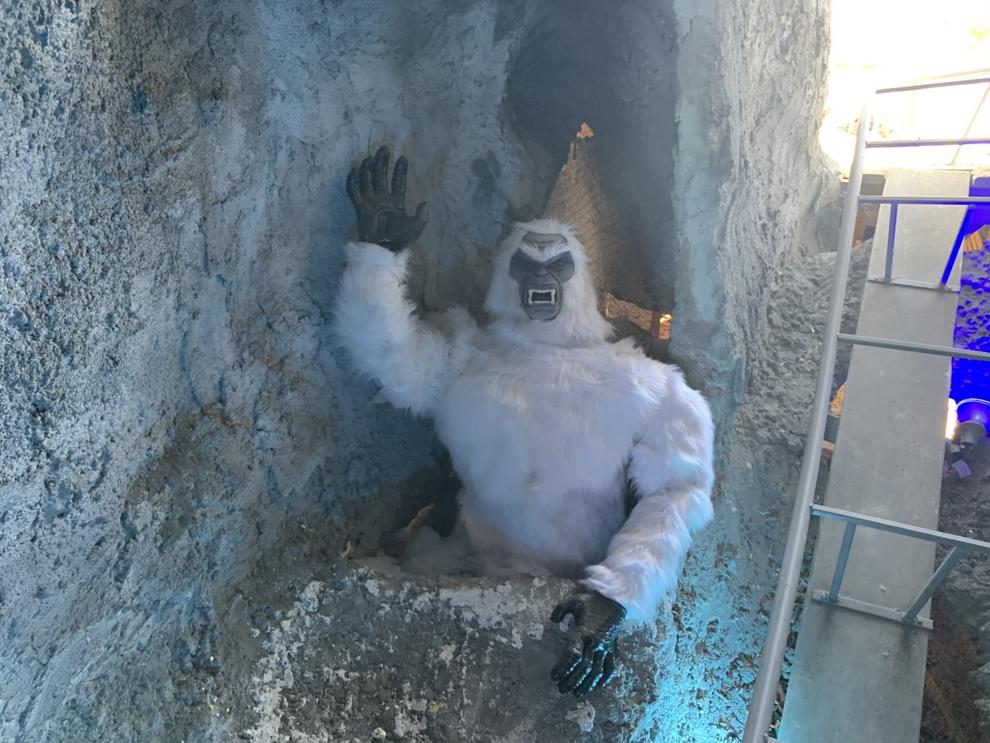 Roller coaster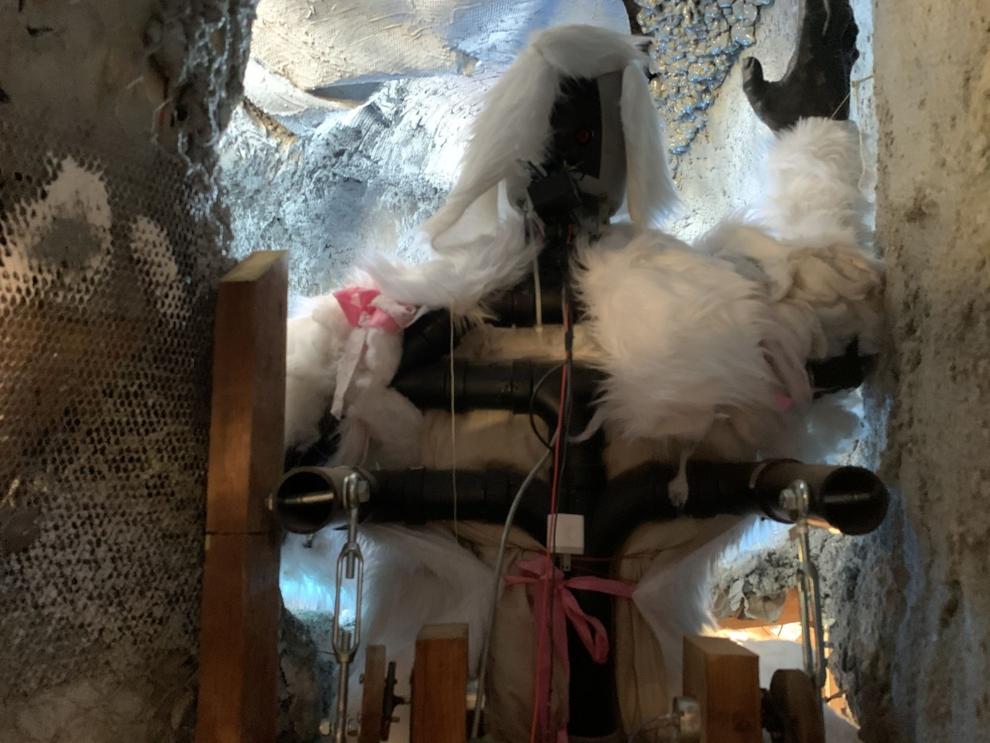 Napa roller coaster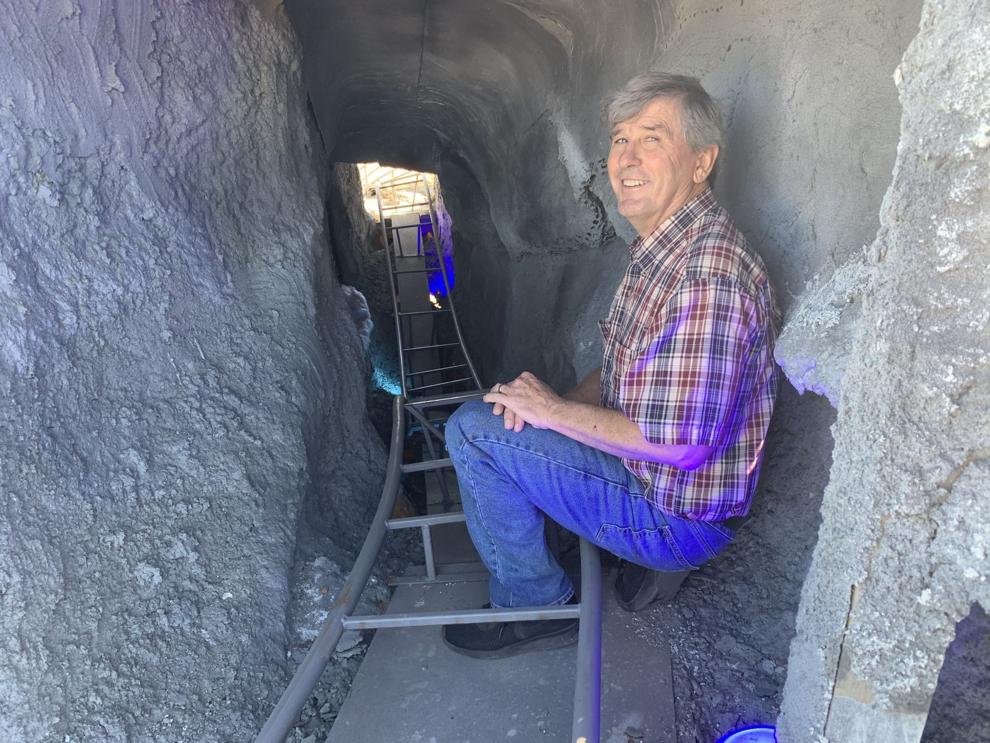 Napa roller coaster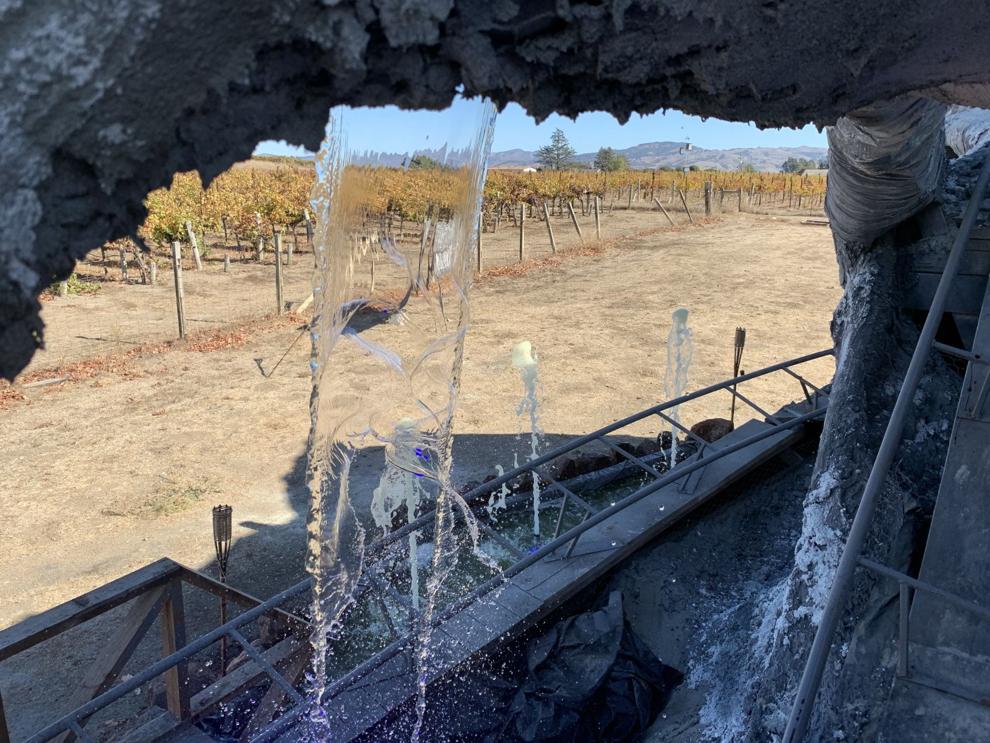 Napa roller coaster
Jacques LaRochelle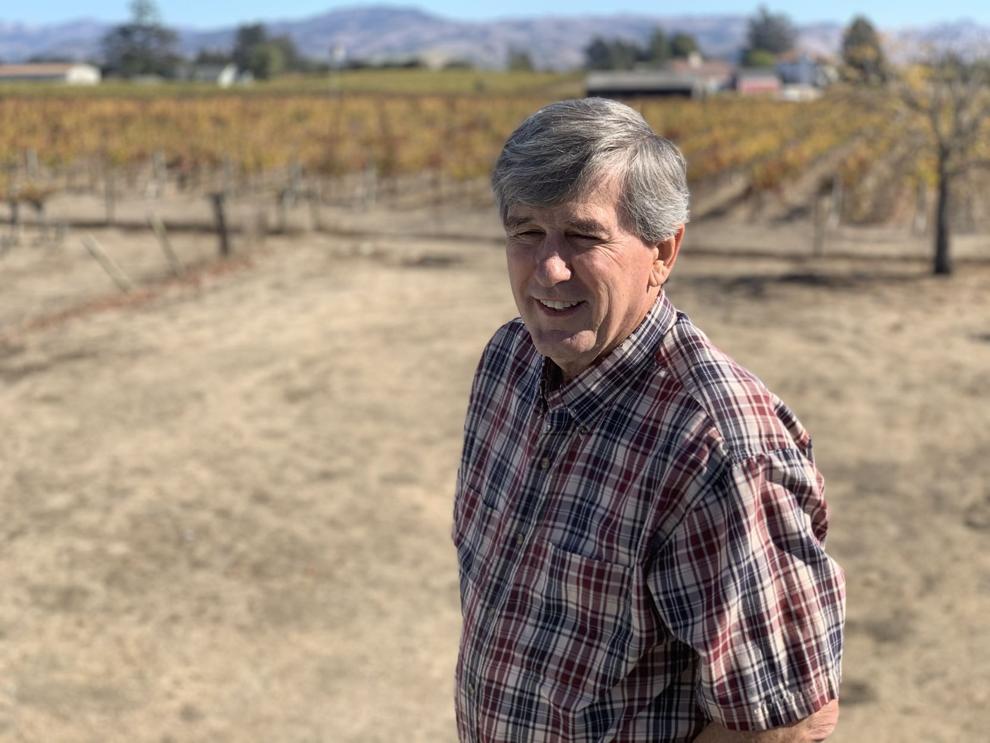 Napa roller coaster (vertical)