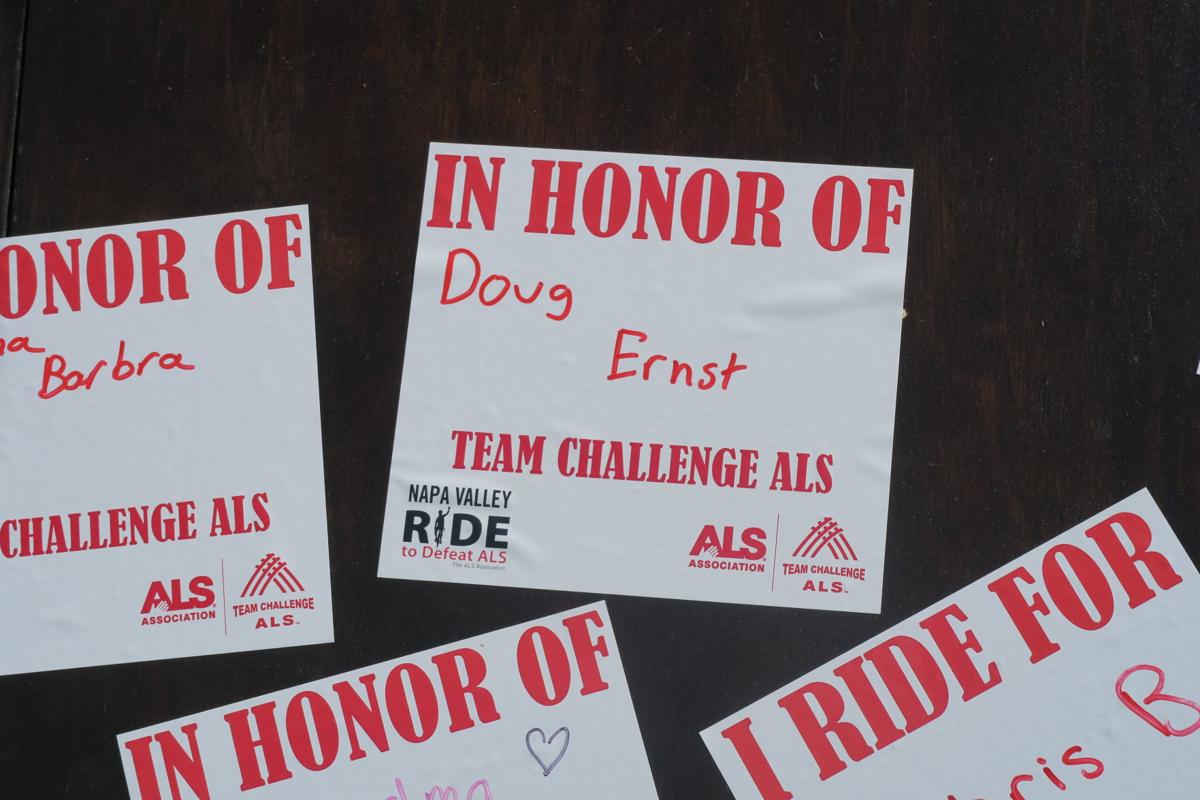 The 15th Annual Napa Valley Ride to Defeat ALS and Walk on Sept. 21 raised over $1 million, the ALS Association Golden West Chapter reported.
This event is the largest of the Ride to Defeat ALS series in the country. More than 1,000 participants and volunteers came to the Ride's new location at Justin-Siena High School in Napa to support care services, public policy and research. 
Amyotrophic lateral sclerosis (ALS), also known as Lou Gehrig's Disease, is a fatal, neurodegenerative disease that attacks nerve cells in the brain and spinal cord. The average life expectancy of a person with ALS is two to five years from diagnosis. Currently, there are only two drugs approved by the U.S. Food and Drug Administration (FDA) to treat ALS, which extend life by only a few months. There is no known cure.
The neurodegenerative disease has touched many lives in Napa, including longtime Napa Valley journalist, media consultant and public information officer Doug Ernst who died of ALS in December 2018. 
"We are so grateful for the ongoing commitment of our supporters, who together have raised $8.2 million dollars since the inception of the Napa Valley Ride," said Cliff Whitlock, director of Team Challenge ALS. 
Get local news delivered to your inbox!
Subscribe to our Daily Headlines newsletter.