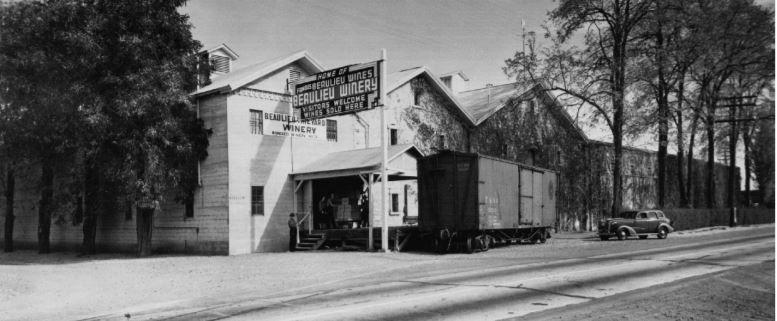 Beaulieu Vineyard has obtained Napa County permission to renovate historic buildings that are a major visual feature along Highway 29 in Rutherford and to increase annual visitation from 167,000 to 213,050 guests.
The Napa County Planning Commission on Wednesday approved the winery's requests. While commissioners expressed concerns that more guests would increase traffic on Highway 29, they had no reservations about the remodeling plans.

"It really is a beautiful, historic renovation and really honors the area and honors the winery," Commissioner Joelle Gallagher said.
The renovations focus on the western edge of the winery complex fronting the highway. Former state Sen. Seneca Ewer and Joseph Atkinson constructed the original building there in 1885 out of stones quarried on nearby Howell Mountain.
In 1923, vintner Georges de Latour bought the building for his Beaulieu Vineyard, which saw business grow during Prohibition because it supplied sacramental wine for the Catholic Church. The winery expanded the building in 1926, 1930 and 1941, according to a report by Architectural Resources Group.
Beaulieu Vineyard plans such changes as removing portions of the 1941 and 1930 additions, renovating portions of the 1885 structure and relocating the tasting room from a separate, hexagon-shaped building to inside the 1885 structure. The hexagon building would remain, though no alternative use has been proposed.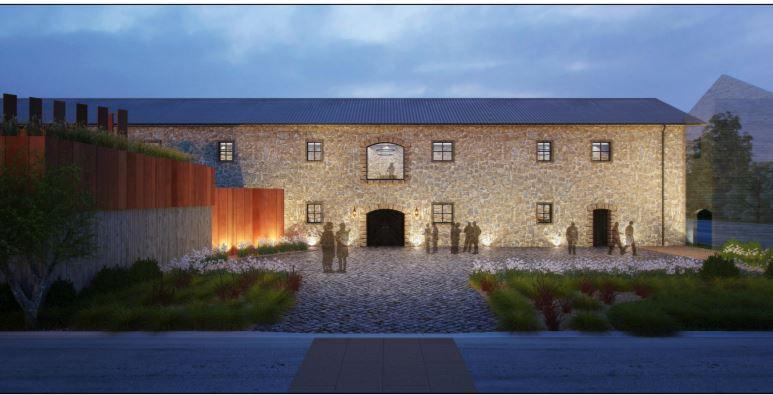 "It's not obviously a wholesale demolition of the structures, but it is a change, peeling back some of the more recently constructed buildings to free up some views and shed light more on the historical structures and those facades," county Planner Jason Hade said.
Attorney Rob Anglin made a similar point on behalf of Treasury Wine Estates, which purchased Beaulieu Vineyard in 2015. Presently, the tasting room is in a building that is removed from the bones of the winery and the winery's history, he said.
"The stone buildings that we're looking to expose back to the world and show were built in the 1880s," Anglin said. "We have that resource, that treasure and it's kind of hidden right now. And so we want to bring it out so people can see it."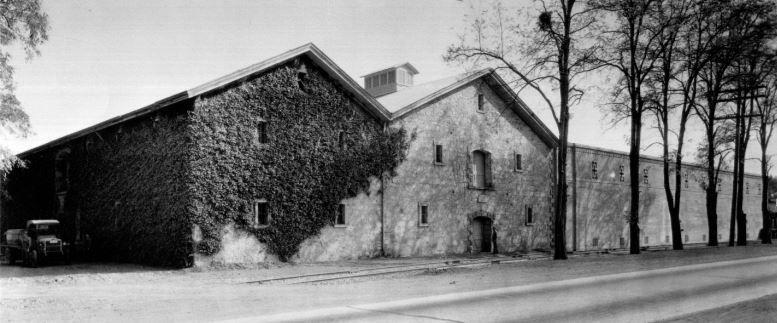 The winery also asked to increase its annual tasting room visitation from 163,800 to 200,200. It asked to increase annual marketing event visitation from 3,200 to 12,850.
Anglin said the present marketing regime that focuses on events with 250 to 500 guests is "unwieldy." It's hard to explain the history of the winery and about Georges de Latour to so many people at a time. The winery instead wants to have smaller events, such as 100 tastings with meals annually for 50 guests each.
Several commissioners said a winery along Highway 29 is a good place for more visitors, as opposed to a winery at the end of a dead-end road. Still, Commission Chairwoman Anne Cottrell said this section of highway already has traffic problems.
"I'm really concerned that any additional trips are exacerbating a situation that's already broken," Cottrell said.
People visiting Beaulieu Vineyard use Rutherford Road to reach the parking lot. The intersection of Highway 29 and Rutherford Road can be a tricky spot for traffic to navigate as vehicles enter and leave the highway.
Beaulieu Vineyard will increase parking spaces from 80 to 129 by paving a gravel lot and will add a double left-hand turn lane from Highway 29 to the new lot. Commissioner Jeri Hansen said that having this new, primary entrance could help calm traffic in this area.
Caltrans in a letter asked that Beaulieu Vineyard do a traffic management plan that would look at such things as encouraging carpooling and the use of mass transit. The Planning Commission decided to require such a plan.
Several commissioners said they want to convince Caltrans to install a roundabout at Highway 29 and Rutherford Road. But Commissioner Terry Scott questioned whether there's enough room.
Commissioners also expressed interest in having the Wine Train one day take people to Rutherford and Beaulieu Vineyard. But they worried about the danger for people crossing Highway 29 from the railroad tracks to the small commercial hub that includes the winery, the Rutherford Grill restaurant and other businesses.