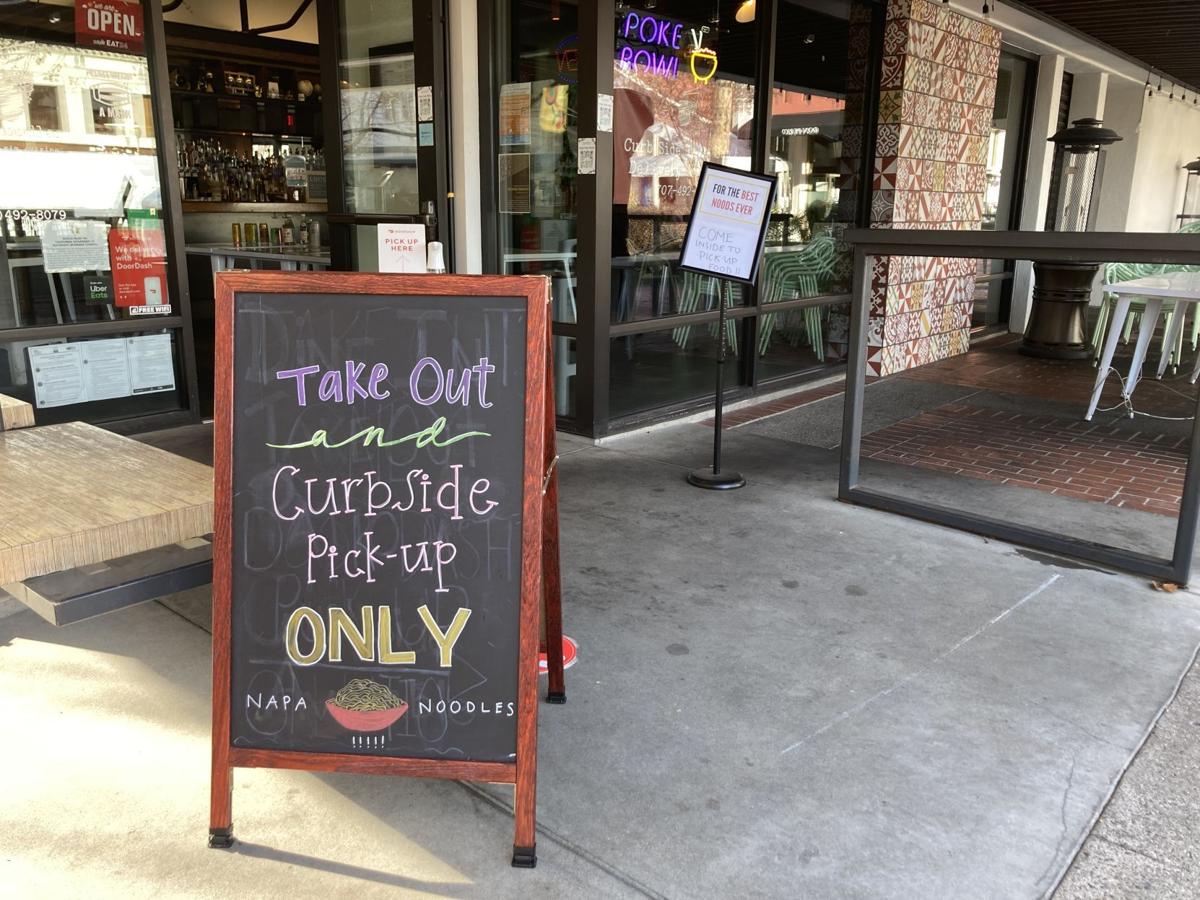 The Meritage Resort and Spa is hiring. Problem is — so is everybody else.
Most every other business in Napa Valley's service or hospitality industries, anyway, according to Meritage Managing Director Joe Leinacker. After a year of oscillating shutdowns and subsequent, tidal surges of layoffs and rehiring, it looks as though Napa Valley's tourism industry may be in for an almost normal, busy summer season, experts say. Leinacker is well aware.
As part of its effort to prepare to welcome back guests — some of whom will likely not have vacationed in a year — the Meritage is seeking to bolster its staffing levels higher than they've been in some time, said Leinacker, who has been at the property for six months.
"We have kind of learned what our minimum staffing level was during a shutdown, and we had to revert back to that over December and January," Leinacker said. Before the pandemic, the Meritage employed around 500 people; that workforce shrank to right around 100 during each lockdown, he said.
The Meritage is currently back up to about 180 employees, according to Leinacker. Between bartenders, housekeepers and food service staff, they're looking to fill at least an additional 20 spots.
The hiring process is going slower than Leinacker would like it to. "I'm ready to get people in here now," he said.
Many businesses within Napa's hospitality sector are seeking to augment their staffs ahead of what has historically been the start of the region's busy season, according to Craig Smith, Executive Director of the Downtown Napa Association. Already, he said, hotels in the area are at 100% occupancy on weekend nights, and weekday occupancy has jumped in recent weeks as well — a major indication, it seems, of things beginning to return to a kind of pre-pandemic normal.
Sourcing skilled labor in Napa Valley was already a challenge for business owners before the pandemic, Smith said. Unemployment in the valley over the last half-decade sat at record lows; so did rental vacancy rates. The cost of living in Napa County — as in much of the Bay Area, Smith added—is prohibitively high for hospitality sector workers, and the pandemic has only exacerbated that further, he said.
"It's always been tough, but I think this is the tightest it's ever been," he said of the labor market.
Previously, an open bartending or waitstaff position at Eiko's or Napa Noodles (the two are under the same ownership) might have received a resume from a new applicant each day, according to Director of Operations Allison Hallum. But interest in open positions at Hallum's restaurants, be they for bussers or for kitchen staff, has been muted, she said.
Following news of the initial shutdown last year, Hallum's restaurants implemented "a mass furlough" of staff. The kitchen staff was rehired almost instantly, she said, after restaurant management realized it would need employees to keep up with take-out orders. And it slowly hired back additional front-of-house staff, and then additional "core people," Hallum said.
"We knew that someday the pandemic would be over," she added. "We have employees that have worked with us since the day we opened — they're not just employees, they're like family."
Each time the state implemented lockdowns, the restaurant reduced its staff to about 50% of regular levels, Hallum said. Some of the employees it let go never returned to work: there were those who couldn't come back because they could not find adequate childcare, some who were immunocompromised and did not feel comfortable returning to work, some who changed industries, and others who "had to move during the course of the first furlough," Hallum said.
"Most of my employees (that left) left the Bay," she said. "I had one leave the state. Most everyone moved out to Redding, Woodland, or Fresno."
Many of her full-time positions are already filled; those remaining are part-time, according to Hallum, who said she thinks it's possible that extended unemployment benefits could also be playing a role in deterring former hospitality or service industry staffers from returning to the workforce. The expanded benefits offered to Americans out of work "were higher than prevailing wages for many low-paying but essential jobs," including some food service work, according to one paper published in the journal Business Economics in December of 2020.
Equally as important an aspect is the "considerable risk of infection" to employees within the food sector, the paper found, which could motivate them to leave the industry or stop working altogether.
Violet Simmons, a sous chef for a large hotel in downtown Napa, understands that inclination: "it was frustrating to get laid off, then we got called back and laid off again," she said. Simmons was most recently called back to work in early February, and now things are busy again, she said. She believes they'll stay that way.
"There are a lot of people coming, so I feel like it's going to be a good year this year for hospitality," she said. The warm weather the past week has ushered even more visitors to Napa Valley, a sign that things are "so far starting off well," she said.
Not all of Simmons' coworkers shared that sentiment: of the 10 or so line cooks she previously worked with, just four returned to work alongside her in February. It could be because they fear another round of layoffs or because they've grown used to receiving unemployment, Simmons said. Either way, hiring their replacements has proved a challenge.
Workers who do seem eager to jump into the industry are often high school or college students looking for summer work or part-time work, the Meritage's Leinacker said. That demographic is "a real opportunity for us," he added: at a job fair in late March, the resort hired 18 people — about half of whom were students looking for a summer job, according to Leinacker.
He remains eager to fill full-time positions and find staff that'll stay on in the long term, too—employees as high up as the resort's executive management level changed industries amid the volatility of the pandemic, leaving important gaps to be filled. And because regular job postings don't seem to be soliciting a workable quantity of applicants, the hotel is adding a position dedicated solely to staff recruitment ahead of the coming busy season, Leinacker said.
"We are not in a position to wait and see the demand first and then react — we have to be proactive," he said. "We have to go into this under the belief that things are going to improve. If we wait until the summer to add staff, it could be too late."
WATCH NOW: WOMEN BEAR THE BRUNT OF COVID-19
WATCH: NAPA OPTOMETRY BUSINESS MARKS MORE THAN 100 YEARS OF HELPING LOCALS SEE BETTER
Photos: Napa optometry business marks more than 100 years of helping locals see better
Larsen Eye Group team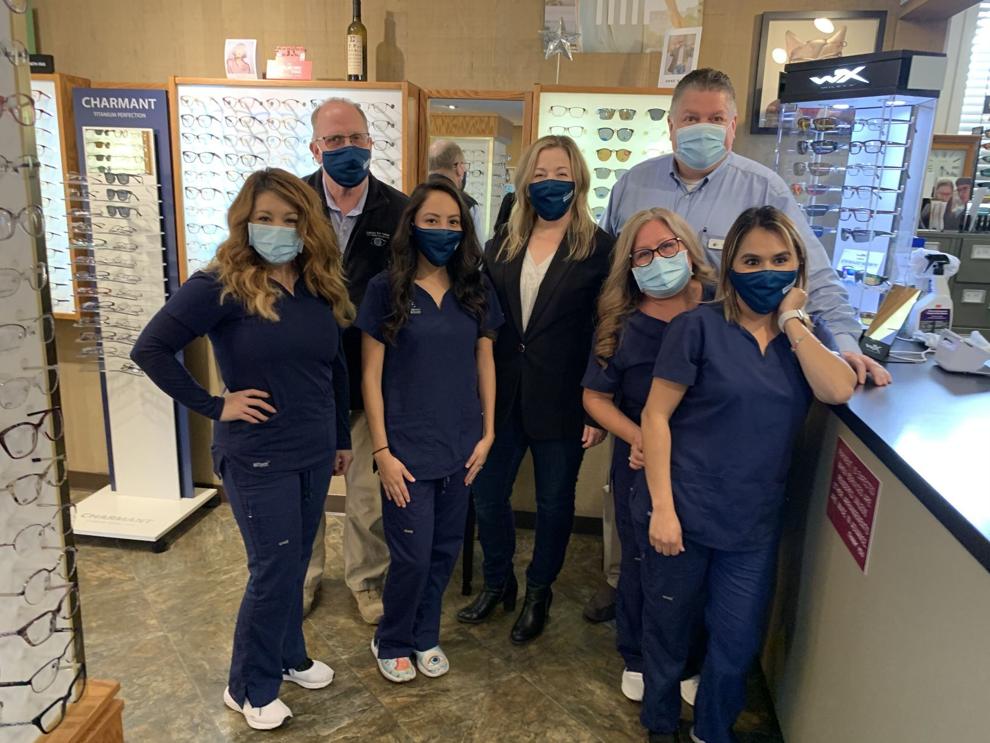 Vintage equipment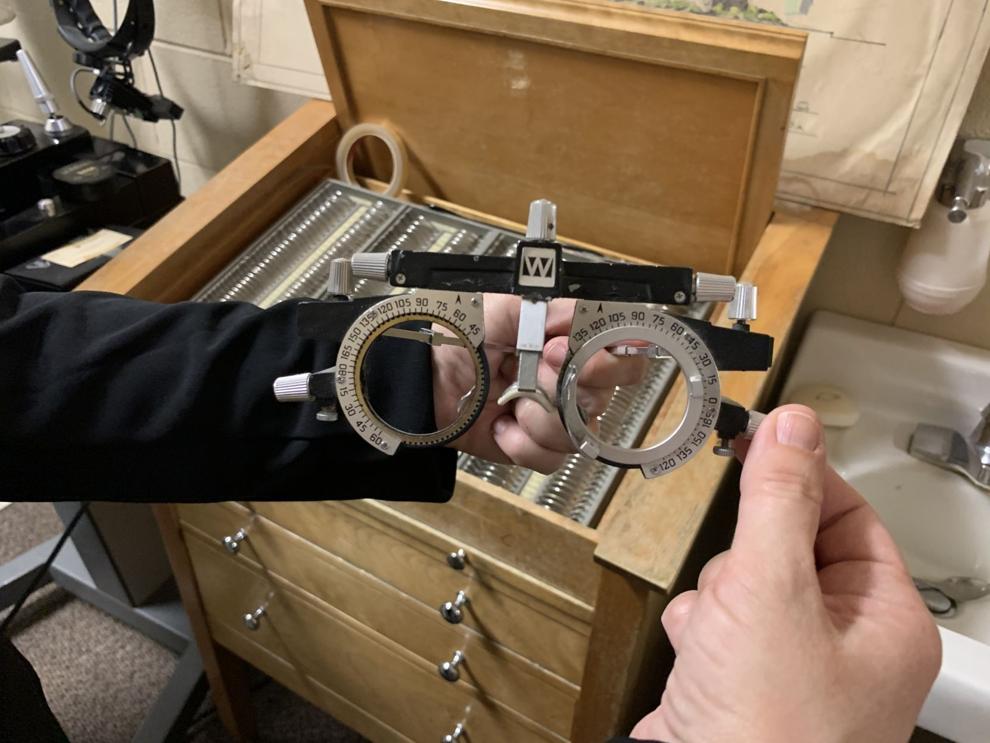 Eye equipment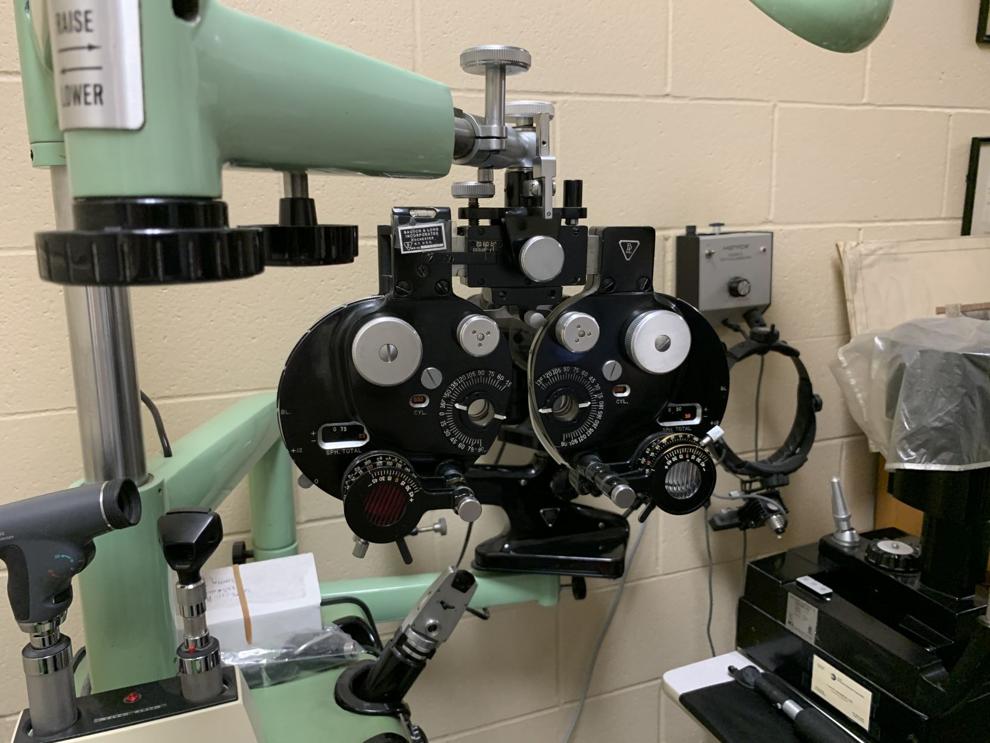 Larsen Eye Group with Dr. Hendricks 2000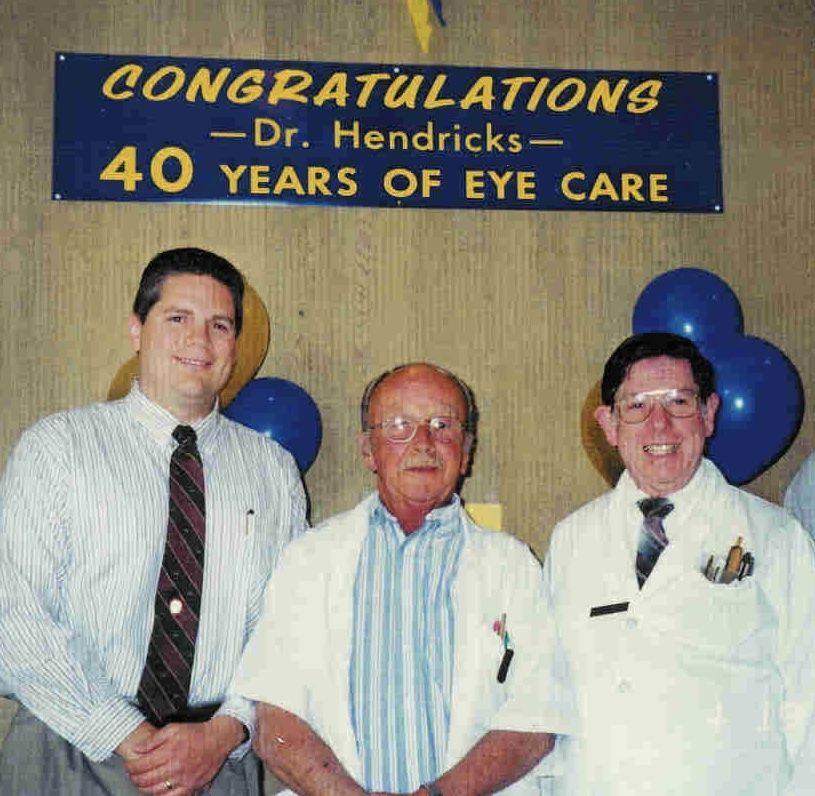 Dr. Hendricks of Larsen Eye Group.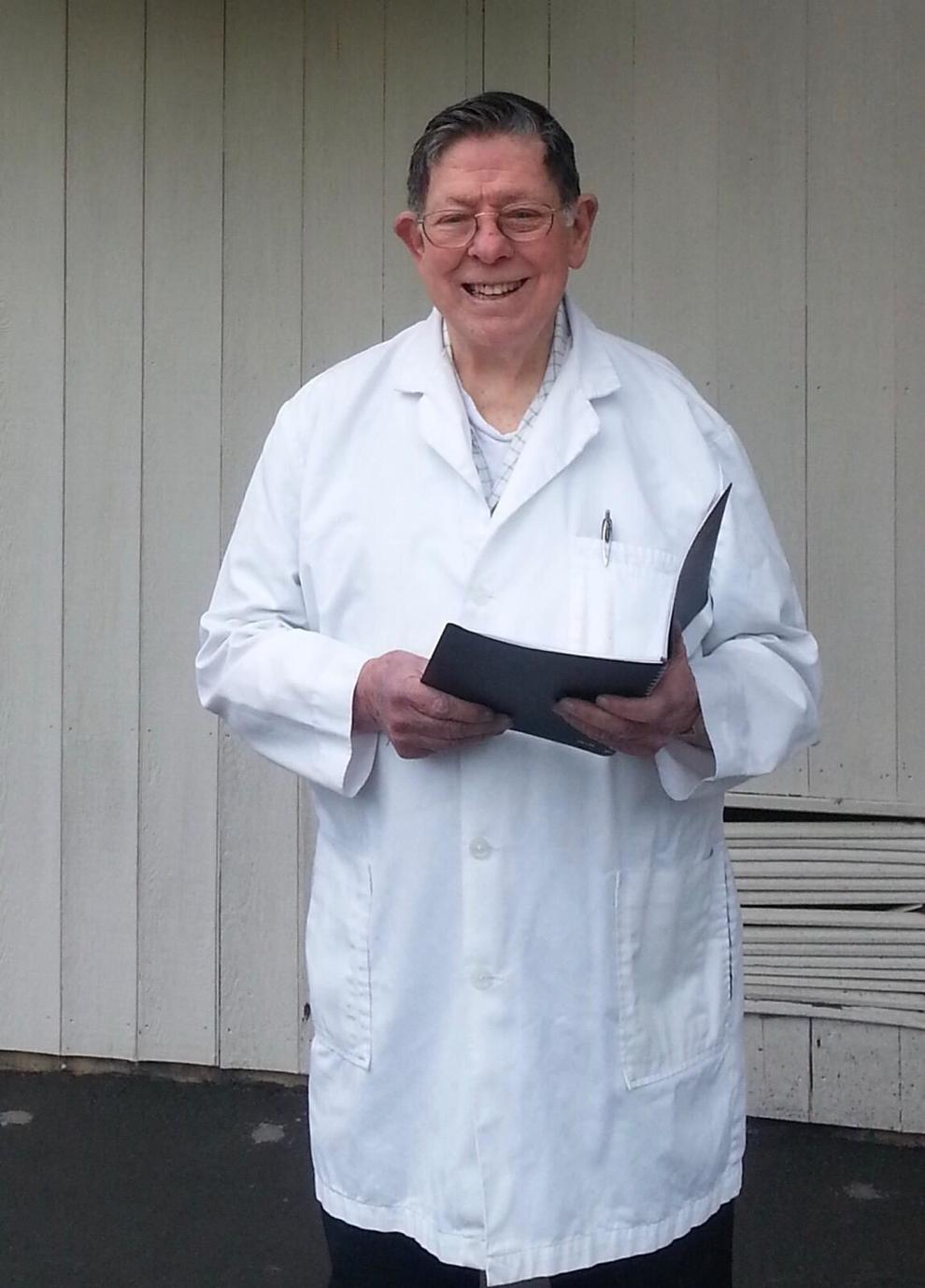 JFK glasses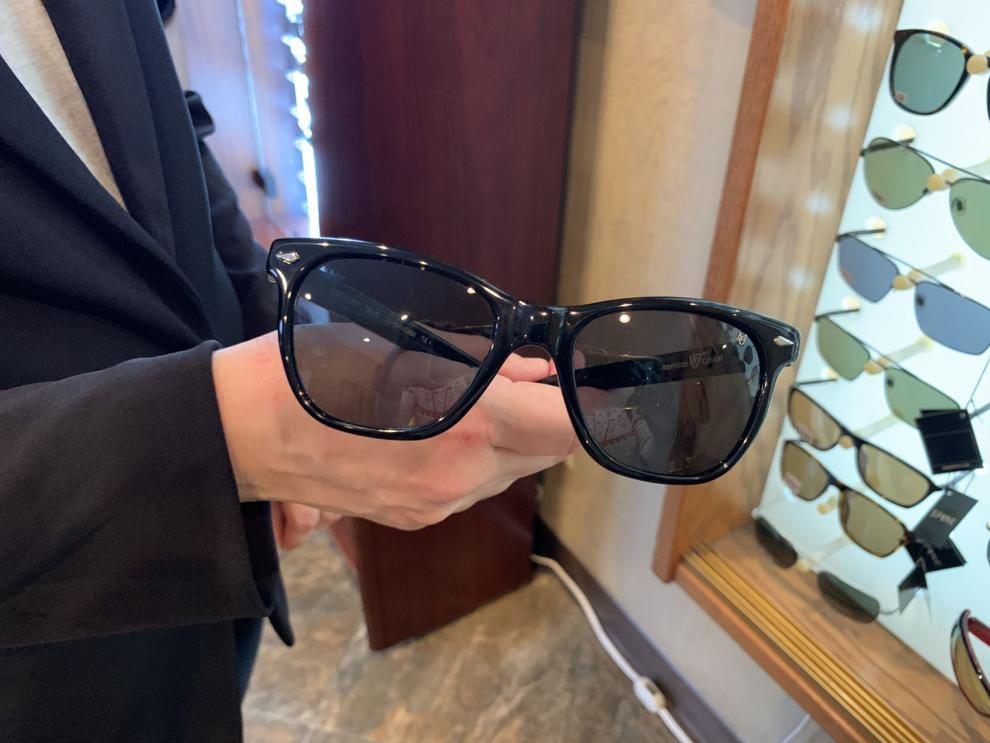 New technology at Larsen Eye Group
Larsen Eye Group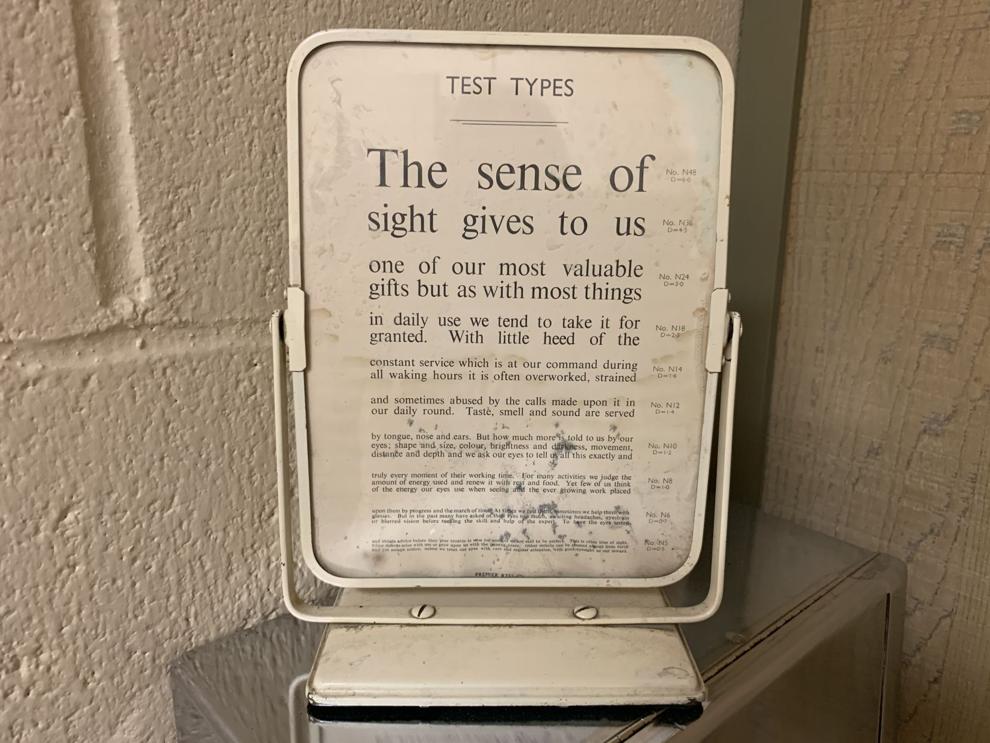 1938 patient card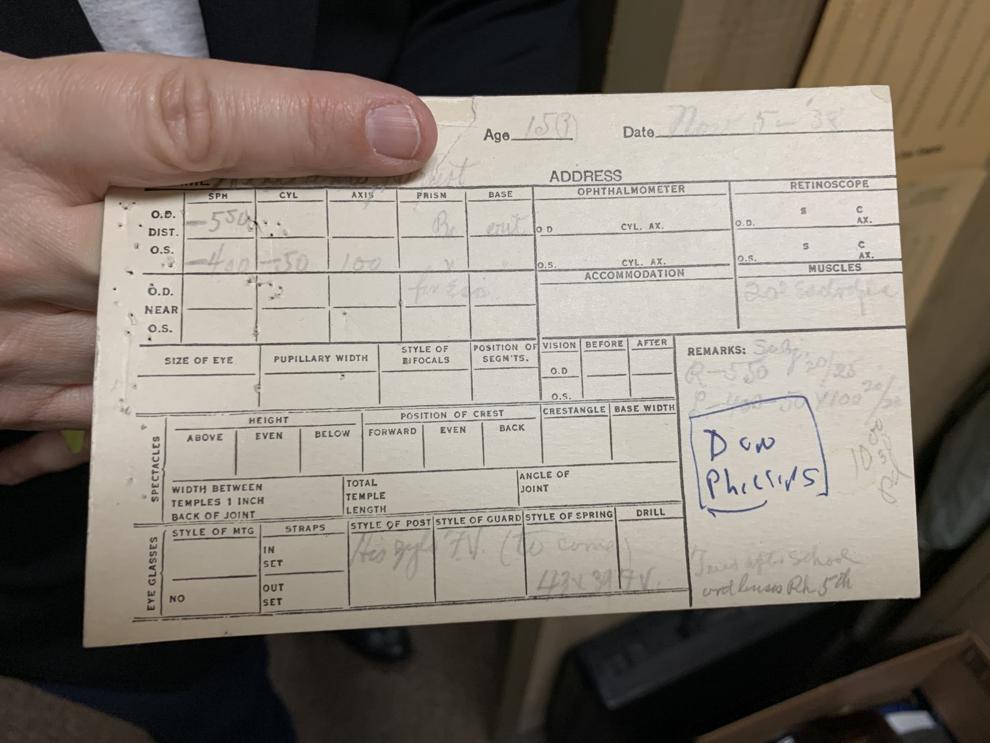 Larsen Eye Group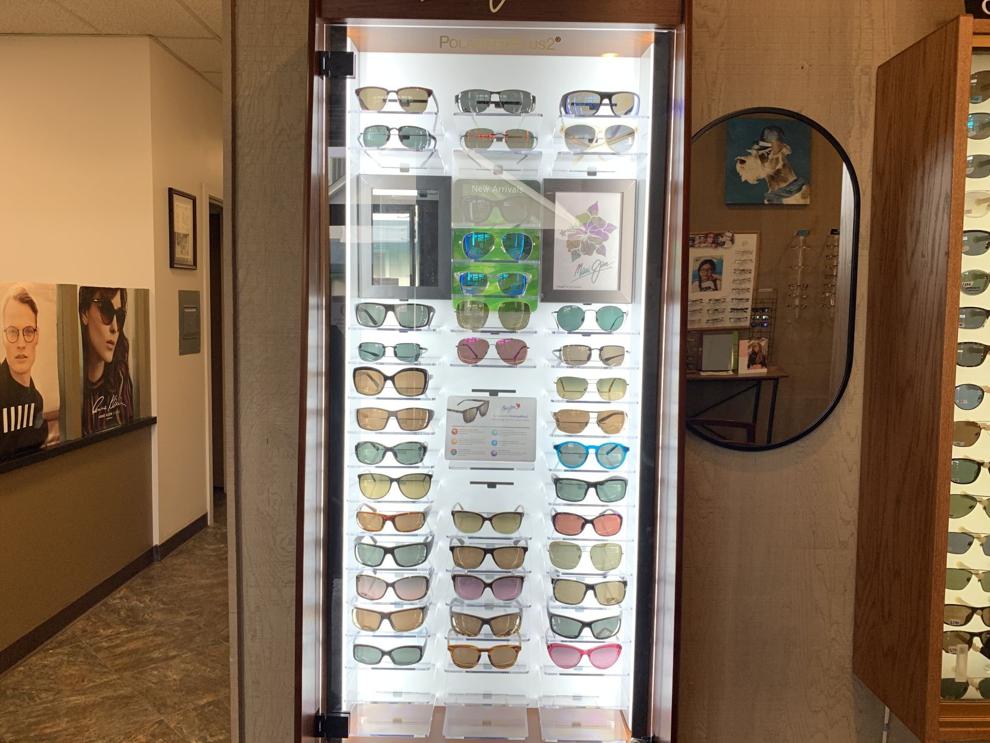 Larsen Eye Group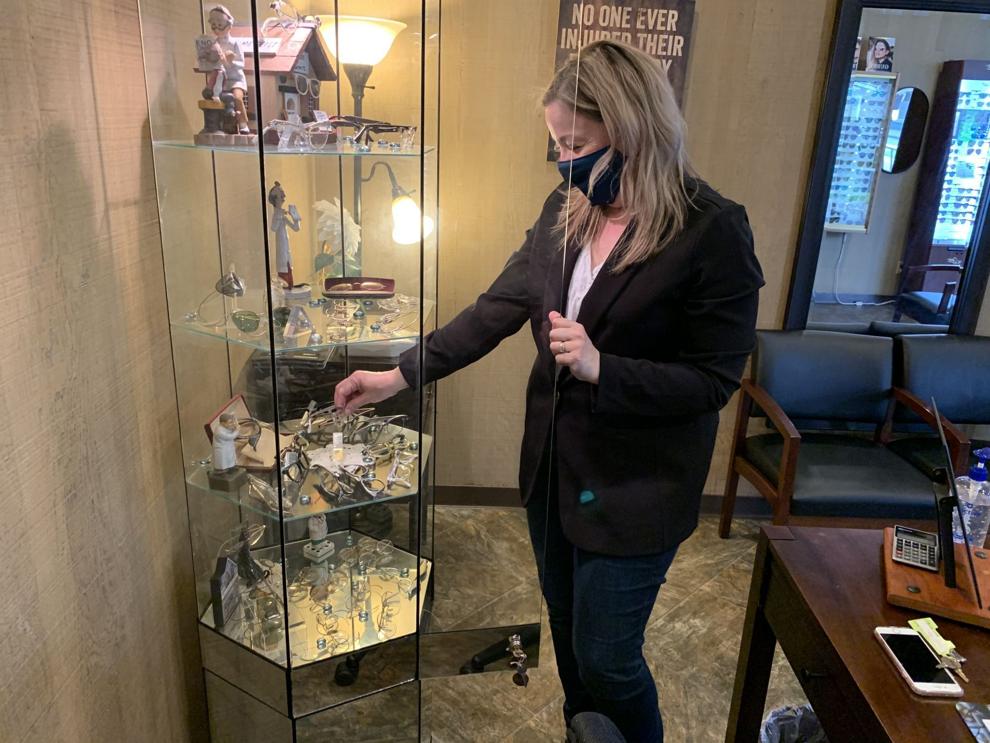 Eye Spy: 100 years of vision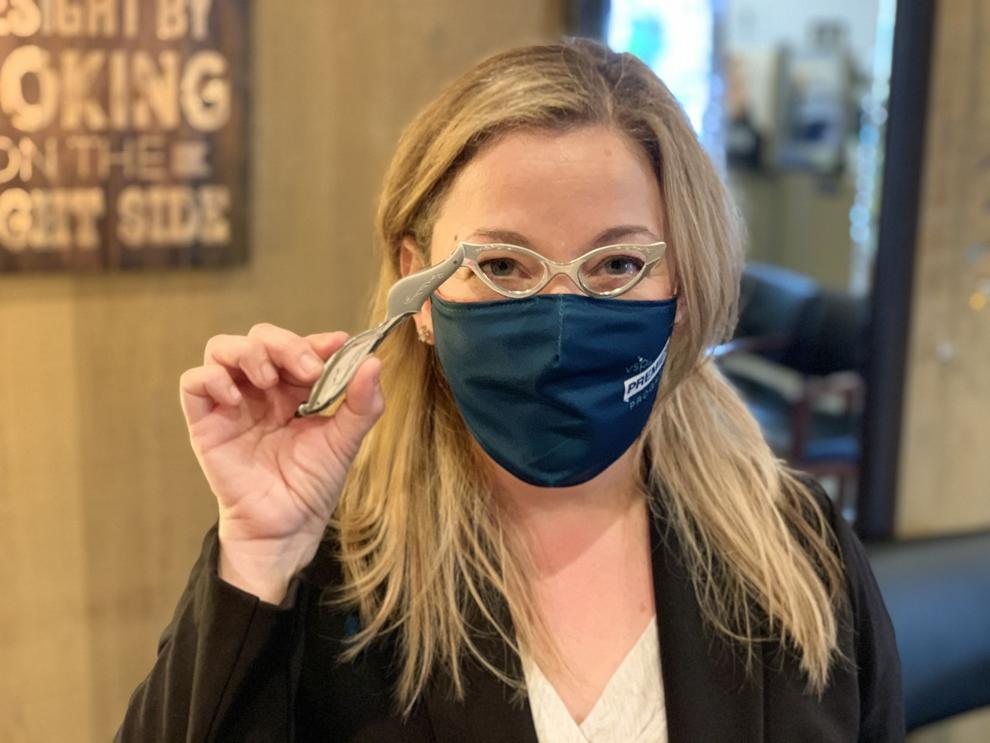 Larsen Eye Group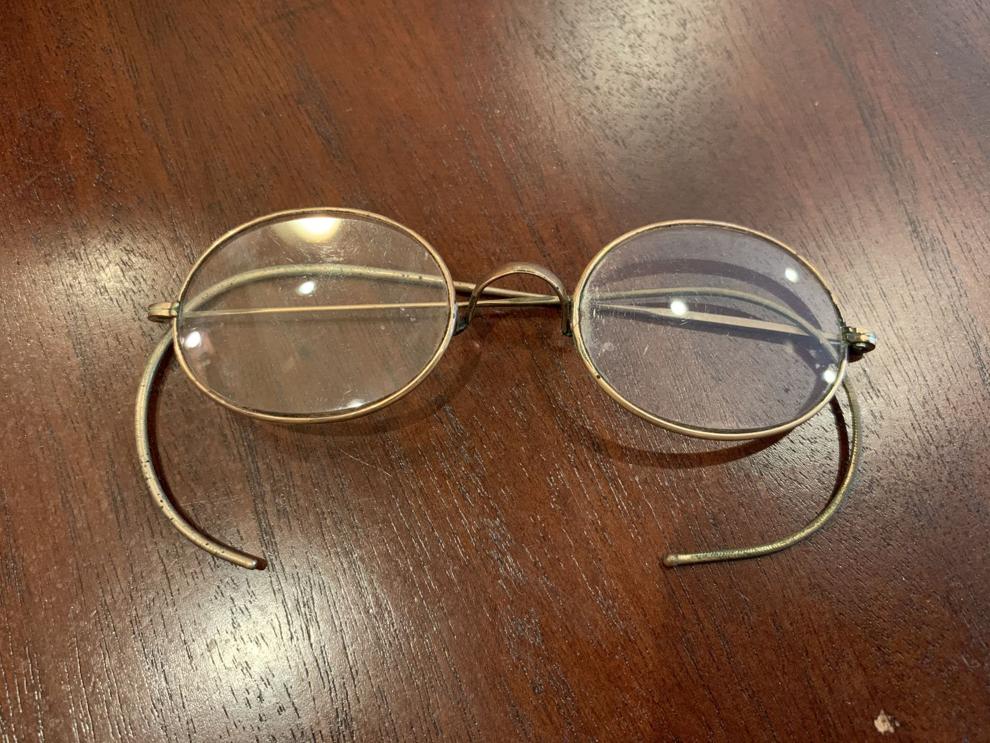 Steiger optometry building 1970s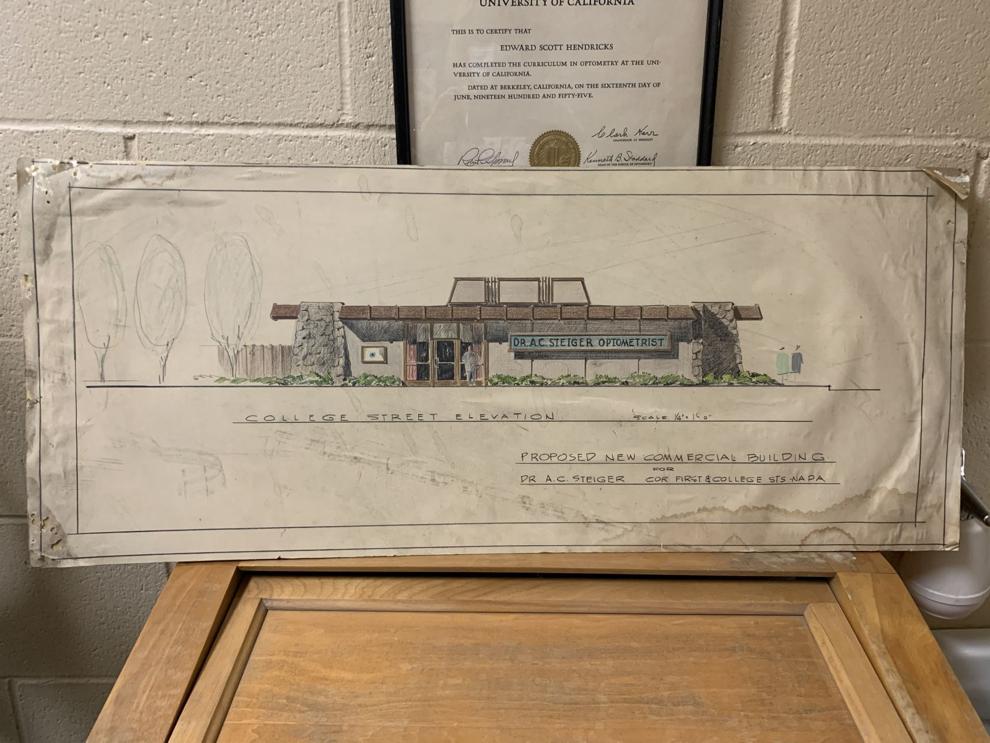 Vintage lenses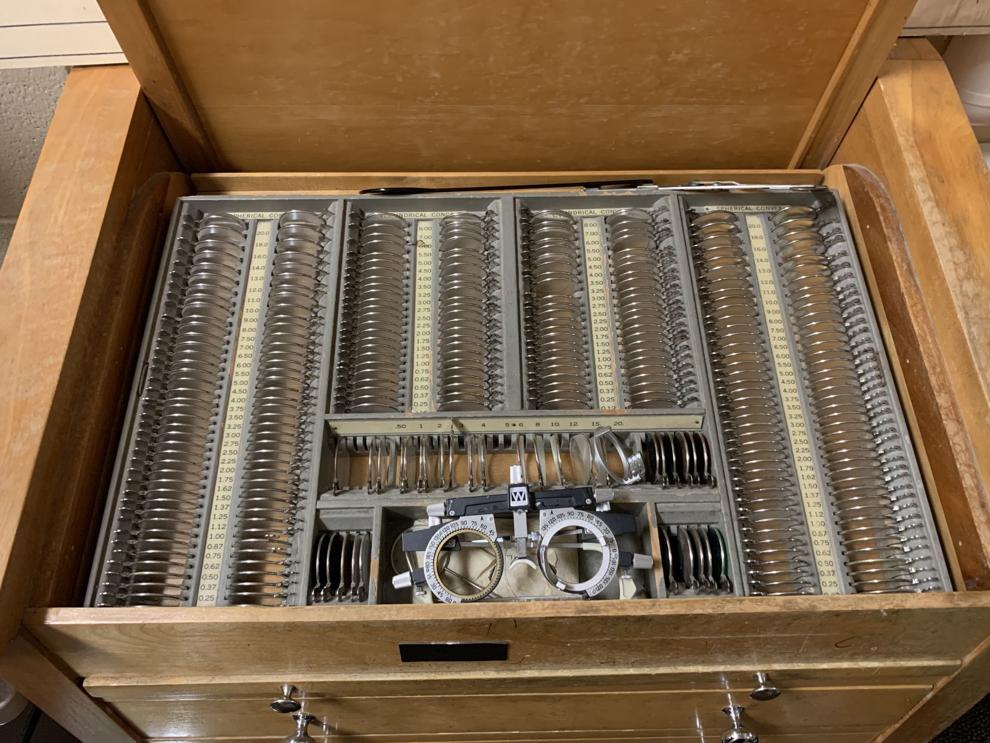 Catch up on Napa County's top news stories