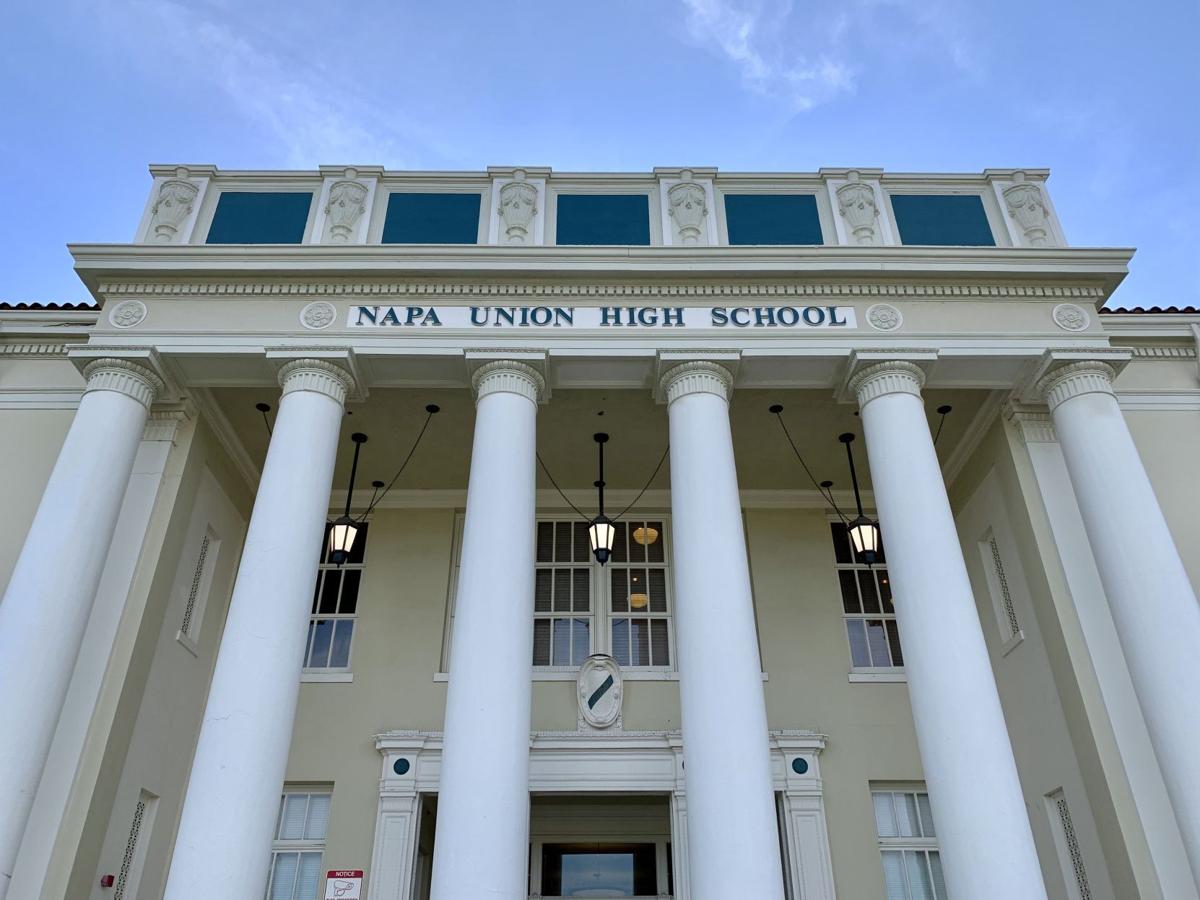 The same forecast of strong, dry winds that have placed Napa County on the verge of a massive power shutoff to guard against wildfires has led its largest school district to keep all of its students home for the rest of the week.
Shortly after 2 p.m. Tuesday, the Napa Valley Unified School District announced to staff and parents that classes would be cancelled Wednesday and Thursday for its more than 17,000 students. The decision resulted from forecasts that at least nine campuses would lose power during a Public Safety Power Shutoff, which PG&E and the county Office of Emergency Services said would begin Tuesday night.
All before-school and after-school activities also are canceled, and NVUSD will work with high school staff and athletic directors to deal with the blackout's impact on games and practices, Superintendent Rosanna Mucetti said in a message to parents.
Elsewhere in Napa County, the Napa County Office of Education will close after-school and preschool programs on NVUSD campuses. The St. Helena Unified School District will close Wednesday, although no decision on Thursday classes was immediately announced. Howell Mountain will close Wednesday and Thursday.
Silverado Middle School on Coombsville Road and the Harvest/River middle schools on Old Sonoma Road are among the sites expected to lose electricity, along with the Stonebridge charter school in Carneros and the Alta Heights, Browns Valley, Mt. George, Shearer, Snow and Vichy elementary schools.
"The district faces complex operational issues when many campuses and facilities are without power, therefore we are choosing to close all campuses in NVUSD, including schools in Yountville and American Canyon," Dana Page, NVUSD's assistant superintendent for human resources, said in the district's news release.
The list of campuses affected by a PG&E outage may change with updates to the evaluation of fire risks in greater Napa, according to the district.
Friday is a previously scheduled district-wide professional development day, with students already excused from school. The Lead, Learn, Thrive event scheduled on that day will be hosted at American Canyon High School, which is not expected to be blacked out by PG&E, and all invited employees are requested to attend, according to Page.
Several parents driving up to West Park Elementary School to pick up their children at 2:30 p.m. said they had been notified of the coming closures about a half-hour earlier, some of them through a posting on the ParentSquare social media site.
"I told my husband, 'Well, I guess we'll be going to the beach!' What else can you do?" Carole Cook said with a laugh as she arrived at Linda Vista Avenue to pick up her 6-year-old grandson Wyatt, a West Park first-grader.
"We had no power for three days after the (2017) fires," she recalled. "If it lasts a day, it's not going to kill me if it saves somebody's house. Right now, it feels like it's going to happen every October; you get this wind and you just get that feeling," Cook added.
Get local news delivered to your inbox!
Subscribe to our Daily Headlines newsletter.