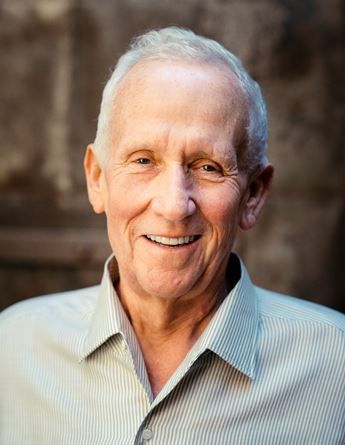 Leslie Gerald Rudd, a vintner, entrepreneur, businessman and philanthropist with a strong presence in Napa Valley, died Thursday in New York City after a battle with esophageal cancer. He was 76.
"I am deeply saddened to hear of his passing," said Congressman Mike Thompson, D-St. Helena. "He was a successful man and a generous one. He had very high standards. I'd worked with him on a number of causes and he was always willing to step up to the plate to contribute to make his community — and the world — a better place. He'll be missed."
Rudd was born Aug. 14, 1941 in Wichita, Kansas and graduated from Wichita State. The chief executive officer of Leslie Rudd Investment Company, he had built Standard Beverage Company into the largest beverage distributor in Kansas.
Rudd founded The Rudd Group, a privately owned portfolio of luxury businesses including Rudd Oakville Estate, Edge Hill Estate, Vintage Wine Estates in Santa Rosa, Covenant Wines in Berkeley and Distillery No. 209 in San Francisco. The Rudd Group also owns Oakville Grocery and Press restaurant in St. Helena.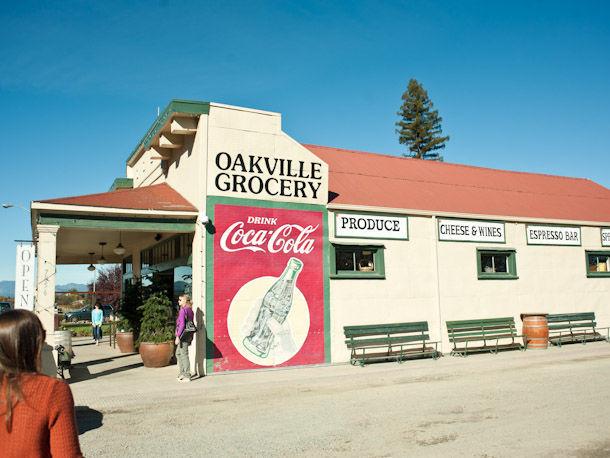 There will be no services, according to a spokesperson at the Riverside Memorial Chapel of New York City, which is handling arrangements.
Rudd leaves his wife, Susan, of Aspen and the Napa Valley; his daughter, Samantha Rudd, vintner at Rudd Oakville Estate and a resident of St. Helena; and his sister, Andrea Skibell of Dallas, Texas.
Remembering Rudd
Rudd left a strong impression on many people throughout the Napa Valley.
Linda Reiff, president and CEO of the Napa Valley Vintners, said, "We were sad to receive the news that Leslie Rudd had passed away. He was not only an innovator and pioneer in the food and beverage industry, he was also an incredible philanthropist. His legacy of generosity will continue to have a positive impact on the Napa Valley community and beyond."
Shari Staglin, CEO of Staglin Family Vineyard, said, "Leslie left a lasting imprint on the Napa Valley. His food, wine and philanthropic contributions will long be appreciated and remembered. He leaves the world a better place."
Staglin said that after coming to the Napa Valley, Rudd "planted a beautiful vineyard and began making world-class wines soon thereafter."
Staglin talked about his food contributions, including Dean and DeLuca and Press restaurant, saying they "fill a need in the valley for other vintners and visitors as well for both quick, delicious food and for sitting down to a nice meal with a bottle of old Napa Valley wine."
Joe Schoendorf, a venture capitalist and former tech executive, described Rudd as "one of the single most generous and entrepreneurial people I ever met."
Schoendorf said Rudd rescued the Oakville Grocery chain from bankruptcy in 2007 not because of its investment potential, but because he saw it as "an important institution" to preserve for the Napa Valley and its visitors.
"Just think of all the things he's done with the single goal of making the Napa Valley better," like the Rudd Institute for Professional Wine Studies at the Culinary Institute of America at Greystone, Schoendorf said.
He remembered drinking martinis at Press on the day it opened in 2005. The drinks contained gin from Rudd's Distillery No. 209, and Schoendorf told Rudd it was good, but not as good as the gin he imported from London. So they set up a blind tasting with six people, and Rudd's gin won 6-0.
Rudd's passion for quality was combined with a shrewd business acumen. Although Rudd "wasn't a techie," he keenly understood how technology could affect business, Schoendorf said.
He recalled telling Rudd a few years ago that robotics, artificial intelligence and automation would threaten brick-and-mortar stores. After Rudd sold Dean & DeLuca to a Thai development company in 2014, Schoendorf asked him why he'd done it.
"He said, 'Because you told me to … you told me that brick-and-mortar stores were all under threat. I think you're right, and I didn't want to own one.'"
Rudd Foundation established
Rudd established the Rudd Foundation in Wichita, Kansas in 1998 as a way to honor the Midwestern values that strengthen character and lead to a lifetime of success in business, community and family. The foundation's stated goal is to help people and organizations who possess the initiative, determination and capacity to achieve their goals and thereby make a positive impact for those around them.
In 2003, he served as the primary benefactor of the Rudd Center for Professional Wine Studies at the Culinary Institute of America's St. Helena campus.
Dr. Tim Ryan, president of the Culinary Institute of America, commented on Rudd's passing, "Mere words cannot express the admiration, respect, gratitude and fondness that the CIA family feels towards Leslie Rudd. He was a wonderful friend, a visionary advisor, a cherished confidant, and a role model for us to follow. We will preserve and burnish his legacy through our Rudd Center for Professional Wine Studies at Greystone, but are saddened that he will not personally see the launch of the planned Master's Degree in Wine that he and I often discussed."
School superintendent Mary Lou Wilson, said, "Mr. Rudd was generous in his efforts to support the St. Helena Unified School District. The Rudd Building, which is part of the high school campus, is a testimony to his giving spirit. His enthusiasm and passion for the arts will not be forgotten."
Craig Bond, director of the St. Helena Choral Society and retired music director for the St. Helena Unified School District, called Rudd "a generous man who wanted to do good things for the community and really appreciated the arts."
Bond remembered getting a phone call from Rudd, who had heard that money was needed for a performing arts facility at St. Helena High School. The two had never met, and Rudd invited Bond to his office.
"He was really gracious, a very sweet and kind man," Bond said. "He said, 'Tell me, between you and me, how much do you need to finish that project?' I said, 'Hold onto your seat – we still need a million dollars.' He said, 'Well, listen, I'm really happy with the work you've been doing with students, I want you to finish the building, and I'm going to write you a check for a million dollars.'"
"He didn't even bat an eye," Bond said.
The 3,000-square-foot building, completed in 2010, came to be known as the Rudd Performing Arts Classroom. It contains rehearsal space, offices, storage and a music library.
In 2016, after the St. Helena City Council provided only half of the grants requested by local nonprofits, the Rudd Foundation pledged to make up the shortfall, issuing $35,050 worth of checks to nine nonprofits.
According to an obituary submitted by the Rudd Foundation, "Leslie's favorite quote was from Wilferd Peterson and embodies the essence of who Leslie was and how he lived his life: "Walk with the dreamers, the believers, the courageous, the cheerful, the planners, the doers, the successful people with their heads in the clouds and their feet on the ground. Let their spirit ignite a fire within you to leave this world better than when you found it ..."
In 2014, Leslie Rudd Portfolio Group established the LRIco Scholarship Program for full-time employees and children of employees who have been with the company for 10 years or more.
The Rudd Foundation provided funding to help establish the UCONN Rudd Center for Food Policy and Obesity, which promotes solutions to childhood obesity and poor diet.
Napa Valley businesses
In March 2007, Rudd bought the Oakville Grocery chain, saving it from bankruptcy. The chain included stores in San Francisco, which closed in February 2007, Oakville, Healdsburg and Palo Alto. The Oakville building is one of 73 Napa County sites listed on the National Register of Historic Places.
For many years Rudd was the owner of the upscale grocery chain Dean & DeLuca, which has a store in St. Helena. He sold the chain for $140 million to Pace Development Corp., a Thai property developer, in 2014. The original Dean & DeLuca opened in September 1977 in lower Manhattan.
Rudd teamed up with Reuben Katz, formerly of the Culinary Institute of America at Greystone, and Pat Roney of Girard Winery to open Press in the spring of 2005.
Star reporter Jesse Duarte contributed to this story.
Get local news delivered to your inbox!
Subscribe to our Daily Headlines newsletter.