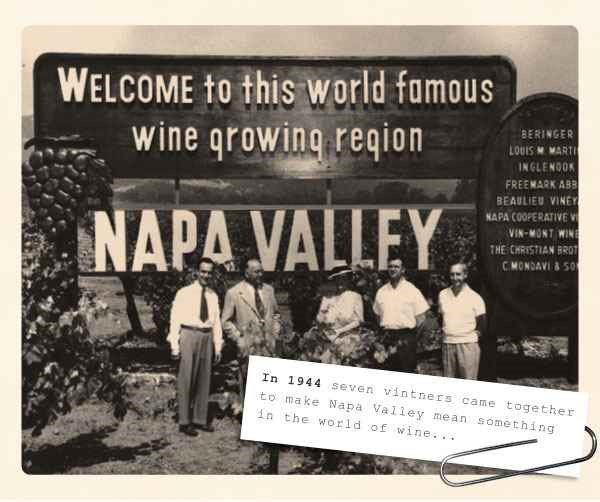 "The Napa Valley to other industries had an unusual reputation of collaborating, and we took pride in that. When we went to tastings, we would pour each other's wines … it was not dog eat dog."
That was Napa in the early 1980s, according to John Shafer, the founder of Shafer Vineyards. Shafer passed away in March, but his story and world view lives on through the Napa Valley Vintners Oral History Project.
Shafer is one of 12 individuals, including Robin Daniel Lail and Michael Mondavi, interviewed by the Oral History Center at the University of California Berkeley's Bancroft Library. Done in commemoration of the 75th anniversary of the founding of the Vintners, the project documents the history of Napa Valley and the Vintners' role in the creation and establishment of the region as it's known today.
The histories specifically document the founding and early years of Auction Napa Valley, the association's annual fundraiser, according to a press release sent out by the Napa Valley Vintners. The auction began in 1981; the Vintners has since donated almost $190 million towards health services and children's education in Napa Valley from the proceeds, the release states. Since its founding in 1944, the Napa Valley Vintners membership has grown to include 550 members, according to their website.
This project supplements the existing interviews conducted over decades by the Bancroft's Oral History Center to document the history of wine in California, according to the center's website. It also notes that some of those histories specifically center on the Vintners and date back to the late 1960s, the early years of Napa's foundation as a premium wine grapegrowing region, and include interviews with founding members Louis M. Martini and Robert Mondavi.
"The genesis of the (Vintners) Oral History Project was to capture the heartfelt words of these people as both tribute and legacy, ensuring that the NVV's rich history is preserved for future generations," Linda Reiff, president and CEO of the Vintners, said in the press release.
Reiff, one of the 12 people interviewed for the project, described the collection as a "humbling" look at the history behind the collaborative success of Napa's wine industry.
In their interviews, many of the people describe the industry's rise as a collaborative effort – homage, perhaps, to a saying of Robert Mondavi's: "a rising tide lifts all boats."
"My first thought is unity of purpose," Lail says in her oral history, when asked about the main contribution of the Vintners. "One of the things I think has made Napa so successful as an appellation is the Vintners, and the fact that as a trade association, we are combined … in a purpose, in a direction."