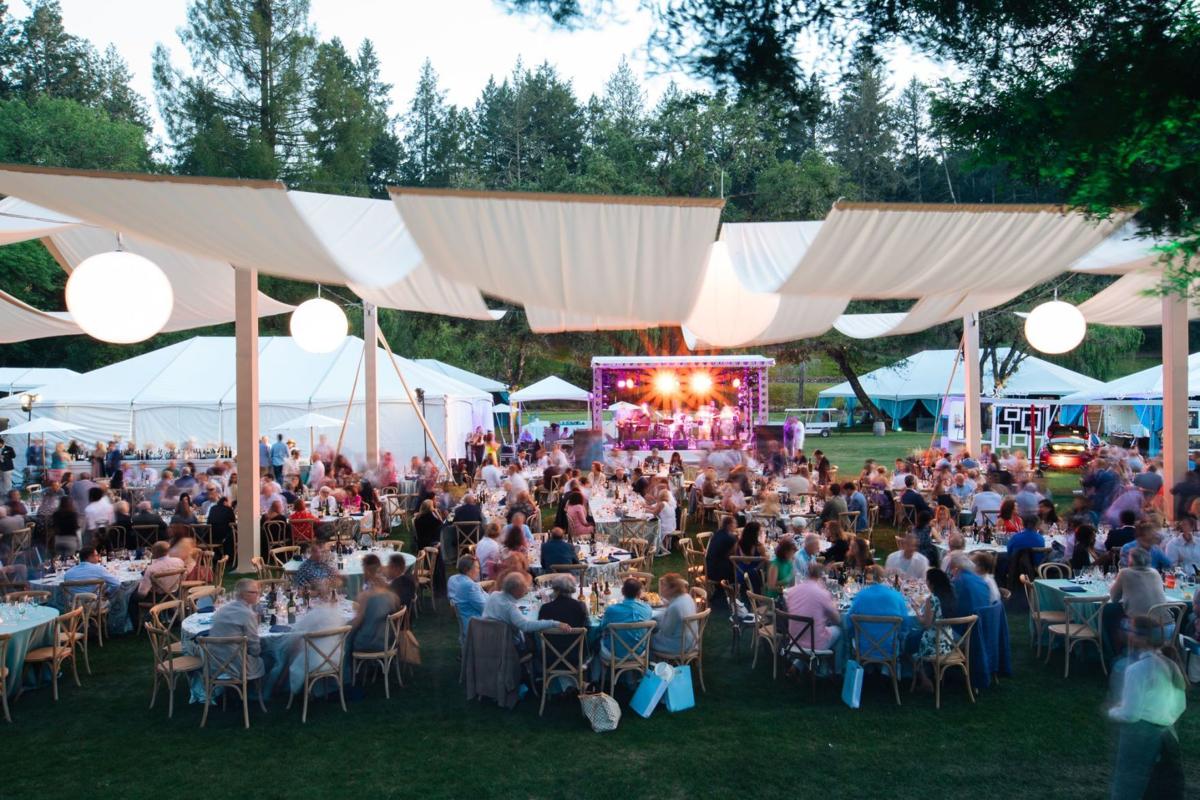 For almost 40 years, Auction Napa Valley was a fixture of wine country philanthropy, raising hundreds of millions of dollars for local charitable organizations. But 2019's auction was the last the Napa Valley Vintners (NVV) will organize, the group announced in a press release Monday.
"…(T)he Napa Valley Vintners and Auction Napa Valley Board of Directors have unanimously determined that it is time to wrap up Auction Napa Valley in its current format and redefine how a world-class wine region fundraises for the good of the community," the release read. The group will look to pursue alternative fundraising platforms, spokesperson Teresa Wall confirmed.
This June marked the first time the auction had not been held since 1981, when the event was first established. The Vintners cancelled the event in late March, shortly after California implemented its first COVID-19 shelter-at-home order, but committed to upholding the previous year's level of charitable giving.
Proceeds from auction lots typically benefit a roster of community nonprofits whose missions adhere to one or two "themes." This year's grant recipients were philanthropic organizations whose work furthers the creation of healthy families as well as early childhood development, NVV announced in October.
The organization will continue its charitable spending in 2021, spokesperson Wall confirmed. NVV will again draw from the Healthy Community Fund — the same reserves that funded this year's round of grants, she said.
"We want everyone to rest assured we remain committed to the community, and that this is a good thing for Auction and for the community," Wall said.
There had been talk "for years" about the auction's "next phase," according to Wall, who said the event's first-time cancellation in 2020 provided NVV with a chance to pause and assess its next steps in its fundraising pursuits. Its board of directors will take the next year to brainstorm and innovate, she said, adding that no new platform had yet been decided upon.
The event — and its hallmark live auction — were host to blockbuster auction packages, featuring top-brand Napa Valley wines, often coupled with trips to world-famous winemaking regions or other vacation packages. At recent auctions, the goal was for each lot to raise $300,000 or more, according to Fritz Hatton, who has served as an auctioneer for the event almost every year since 1992.
"(The feeling in the room) is kind of electric, really," Hatton said of the live auction proceeding. That electricity often drew big spenders, he said with a laugh, recalling how a last-minute attendee had received a ticket to a sold-out auction in 2000 after another long-time attendee said he believed it was likely the guest would bid more than $15,000 on a lot that night.
"That guest showed up to the auction and spent $1.7 million," Hatton said. "It was one of those great — 'well, OK then,' moments."
A well-connected wine industry guest list often included its fair share of surprises, according to Hatton. Robert Mondavi in the 1990s attended dressed as James Bond; there was one year the late vintner and industry veteran John Shafer — "without telling more than a couple of people" — invited Robin Williams to appear at the auction and serve as auctioneer for a singular lot.
"(Williams') appearance alone caused a minor uproar, and then he got up to do the auction and he did a spontaneous riff about a lot called 'fire and ice' — and (the riff) was definitely R-rated," Hatton said. He laughed again, describing how Williams had brainstormed all of the different things "fire and ice" could suggest (the package was actually for trips to Hawaii and Aspen) before auctioning it off and then promptly departing.
The event also drew legions of local vintners, according to Wes Steffens, estate director of Vineyard 7 & 8, which has participated in the event since 2007. He recalled his reoccurring awe at "how quickly such significant amounts of money" were raised for charity during each live auction.
"(Auction) is something that has given and continues to give so much to the place we call home," he said. "I have no doubt that what's to come in future years when this comes full circle will be nothing short of spectacular."
Since 1981, the auction has raised more than $200 million for the community, NVV wrote in its press release. Whichever new platform the organization decides upon, spokesperson Wall said, it will utilize "our industry and our wines for the greater good of the community." To have had the event successfully for almost four decades is an accomplishment NVV is proud of, she added.
"This is the end of one era," Hatton said, reflecting on the auction's tenure, "but the beginning of another."