Given the green light from county health officials, Napa Valley hotels — a major part of the tourism economy — have begun to reopen and welcome overnight guests.
"We are elated to welcome back visitors to Napa Valley," said Linsey Gallagher, president and CEO for Visit Napa Valley, which estimates that approximately 125 lodging properties are now receiving guests or are about to.
The coronavirus and subsequent shelter-in-place orders knocked the feet out from under the local hotel industry, which last year brought in an estimated $446 million in revenue, while generating millions more in taxes for local government. Most hotels closed their doors.
"It's been a long three months," said Michael Collins, Archer Hotel Napa general manager.
At the Archer Napa, part of that reopening process includes waving a magic wand. Literally.
This particular wand – a UV light sanitizer — works to disinfect and eliminate germs, viruses and bacteria in rooms and other common areas at the downtown Napa hotel.
"It's going to be the cleanest hotel you've ever seen when we reopen" on June 19, said Collins.
Collins said the hotel closed on March 20, furloughing almost all employees except for a skeleton crew to maintain the building.
"It's not as though you can just lock the front doors and walk away," he explained. Toilets need to be flushed. Security must be maintained.
During the closure, the staff was able to work on some behind the scenes projects including painting and other work.
Crews also went "from ceiling to floor to make sure everything was spit shined clean." Even with that, "Towards the end of three months it starts getting old," said Collins. "You just want to see the guest faces again and get your team back."
As of June 9, there were not many rooms booked yet for after the reopening. Guests who have made reservations are all from the Bay Area.
"If you are within two hours of the hotel, that's who our guest is," he said.
Collins said he expects more visitors for the long weekend on July 4. "It's a three-day weekend; people want to go out and celebrate."
He's been in regular communication with the furloughed workers from the Archer and believes the transition back to work will be relatively smooth.
"It's not like we have to train a whole new staff," said Collins. "These are existing team members coming back. We'll roll into it. We have a lot to learn, and we take it one day at a time."
New processes include learning how to apply social distancing in a business and hospitality setting.
"It's not fun to wear a mask when you're trying to provide customer service," he said. "It's tough, but we will do what we need to do."
The "magic wand" is actually a handheld UV light traditionally used for sanitizing solid surfaces in hospitals. At the Archer, housekeeping staff will pass the light units over high-touch areas such as desks, remote controls and telephones, said Collins.
Sara Brooks, general manager at the Napa River Inn, said the hotel had remained open for some essential travel such as COVID-19 testing site workers and others. Up to 10% of its 66 rooms remained occupied, said Brooks.
Last Friday, the hotel opened for leisure guests again. "Our phones were ringing off the hook," said Brooks.
"We had a huge influx of people," wanting a room for that night or just the weekend.
All of her callers were from driving distance of Napa, such as Sacramento and San Francisco. "Napa is one of the few places that is 'open,'" she said. "I think it's a bit of normalcy that people are looking for."
"Everyone is really great about wearing masks," she said. "They were great about staying six feet away from other people."
Brooks said the Napa River Inn is well set up for social distancing. "We have three separate buildings. You don't even have to come into the lobby to check in."
Guests wanted hiking and outdoor activity suggestions. "People pretty much stayed to themselves," said Brooks.
The hotel GM said she expects the hotel industry to recover, but it will take some time. "There's no group travel coming into town (and) that's a big percentage of our travelers," said Brooks.
"Some companies have completely suspended travel throughout the rest of the year," she said.
The Meritage Resort and Spa in Napa has also been open to provide shelter for first responders and other essential workers, but now leisure and business guests can be accommodated, a news release stated.
"We are excited to be able to welcome guests to our resort and provide them with the comforts and amenities they have been patiently awaiting," said David Ryan, managing director of Meritage Resort and Vista Collina Resort.
"We want to assure the community that we will be the most flexible, accommodating and safe venue for that much deserved getaway. We're ready to host you."
Meritage's on-site tasting rooms are now open and the resort's gourmet food truck is present Friday through Sunday.
Meritage restaurant Olive & Hay is slated to reopen on June 24 and its neighboring sister resort Vista Collina Resort plans to reopen on June 19.
Following CHLA Clean + Safe guidelines and enhanced procedures from parent company, Pacific Hospitality Group, Meritage and Vista Collina will be providing guests "with an elevated experience more mindful of safety, sanitation and wellness."
Safety enhancements and procedures include temperature checks and face masks for employees. Staffers will be required to use hand sanitizer or wash hands every 60 minutes, or more often as called for.
Indoor and outdoor venue capacities have been reduced to provide for proper social distancing. Hand sanitizer is provided in each guest room and in public spaces such as the lobby, swimming pools, restaurants and banquet rooms. Seating and physical layouts are rearranged to ensure appropriate distancing. Plexiglass barriers will be used between guests and staff where not possible to physically distance.
Napa Valley Welcome Sign Memorial Day weekend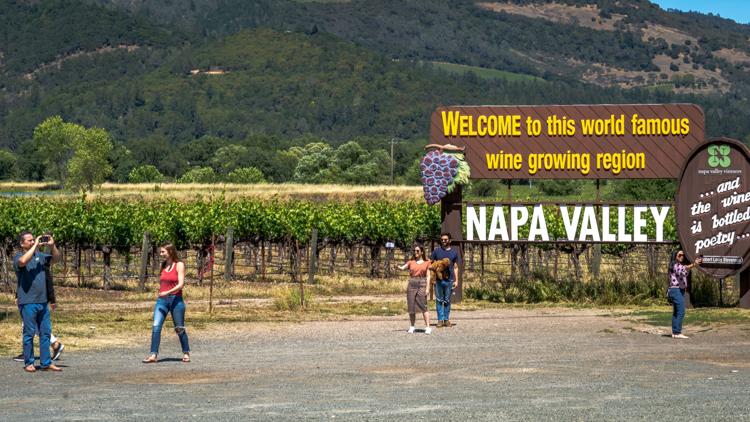 Napa County restaurants reopen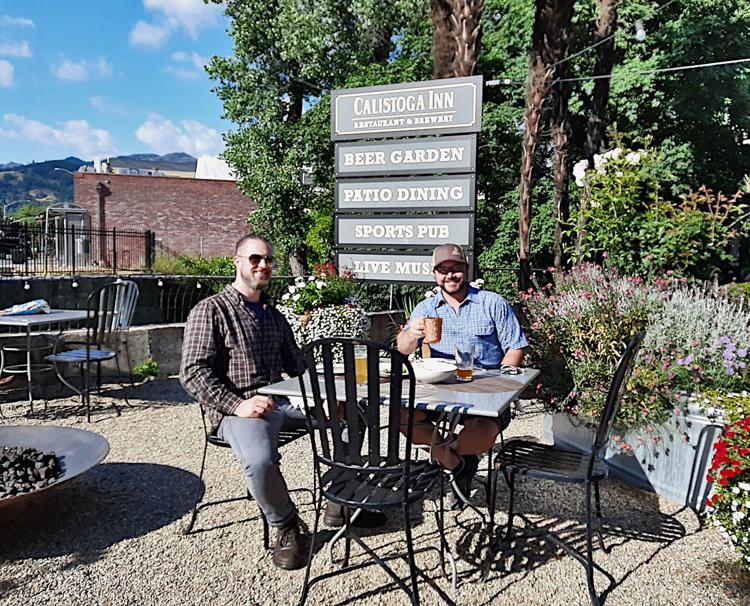 Napa Running Co.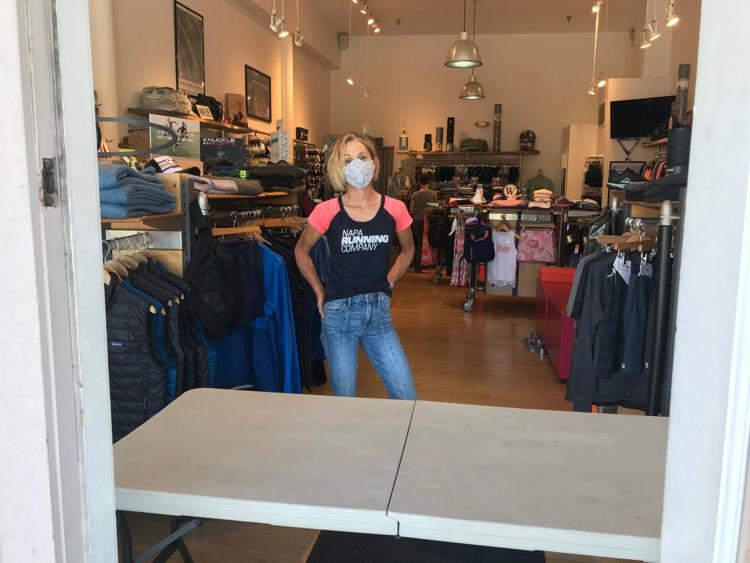 Calistoga restaurants reopening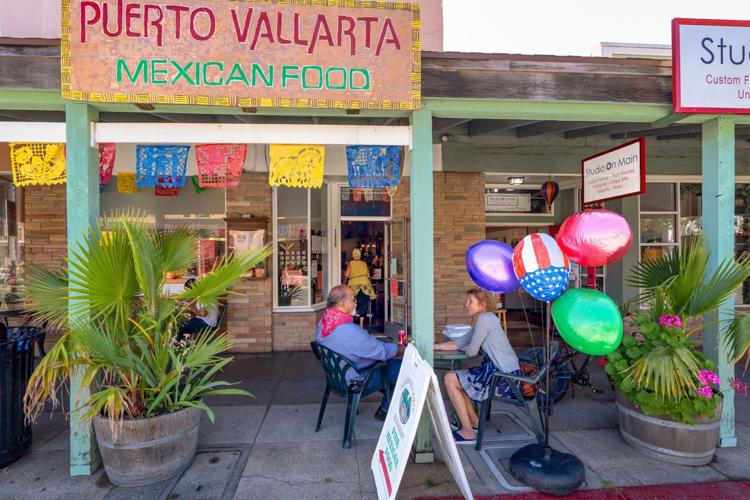 Calistoga restaurants reopening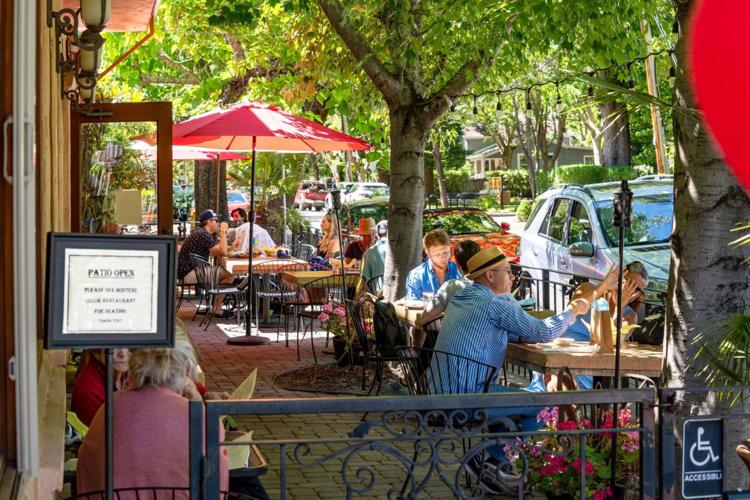 Calistoga restaurants reopening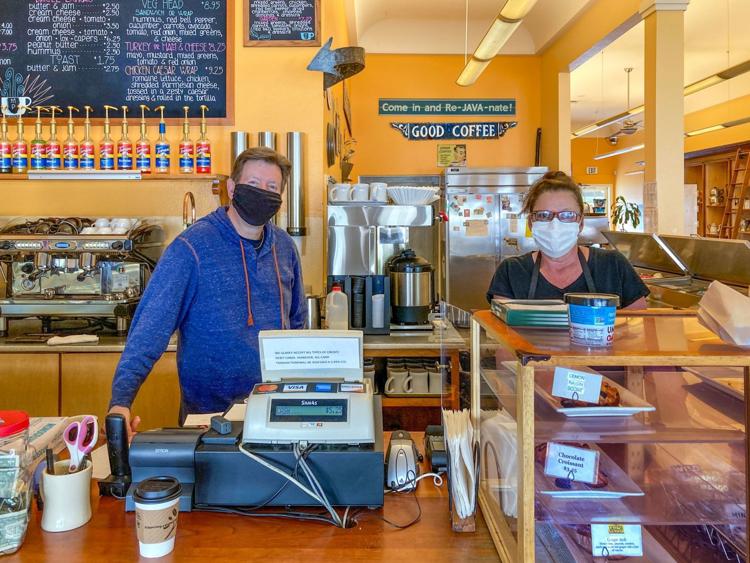 Memorial Day weekend at Gott's Roadside Cafe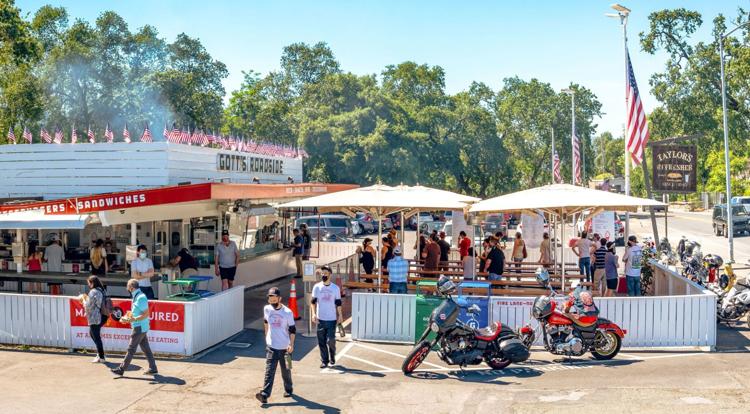 ABC outdoor dining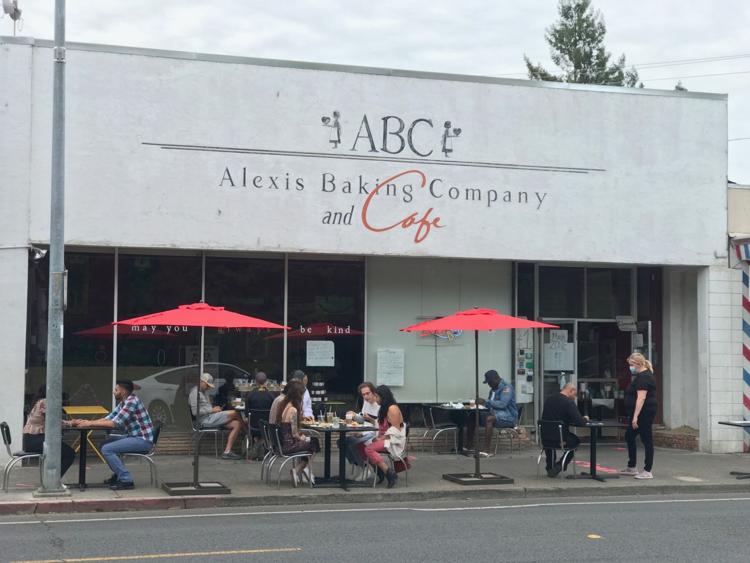 Downtown Napa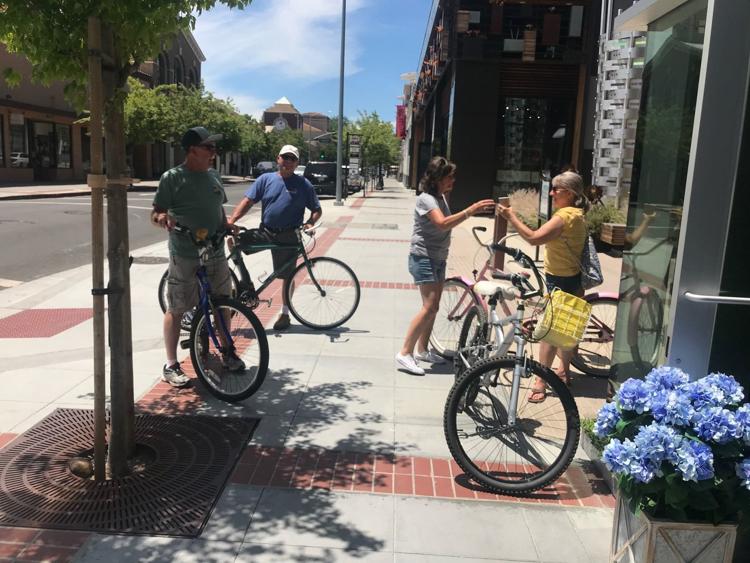 Downtown Napa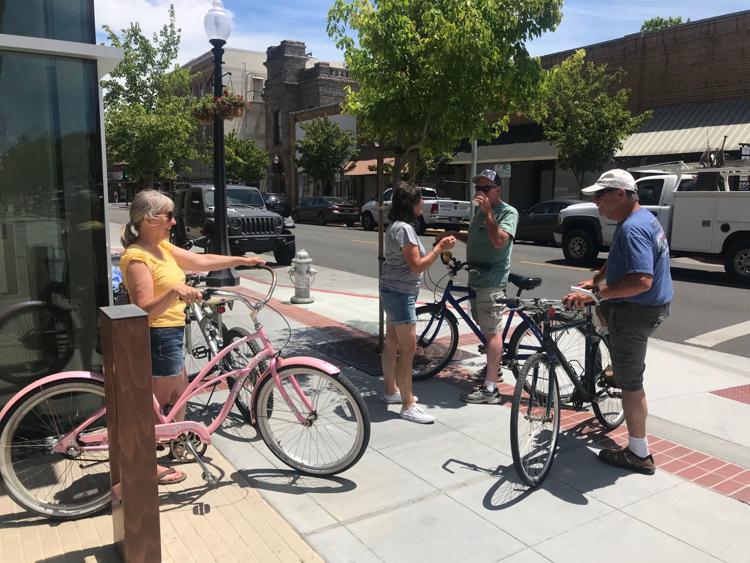 Sitting outdoors in downtown Napa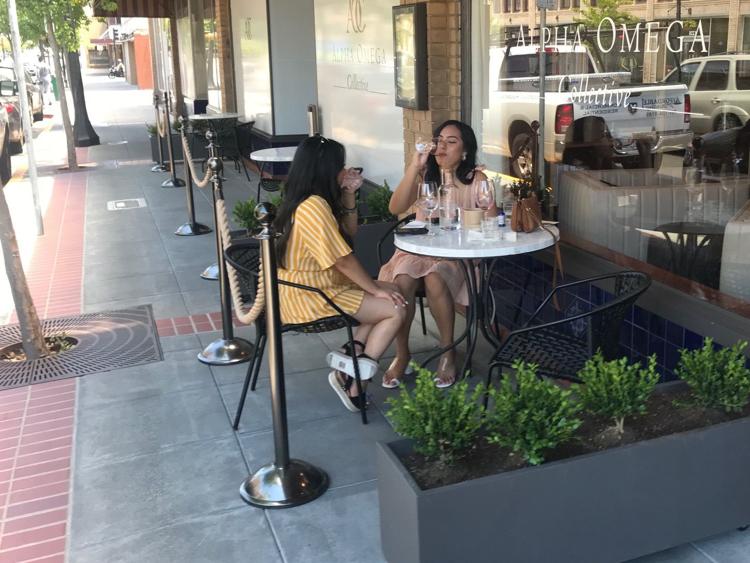 Outside in downtown Napa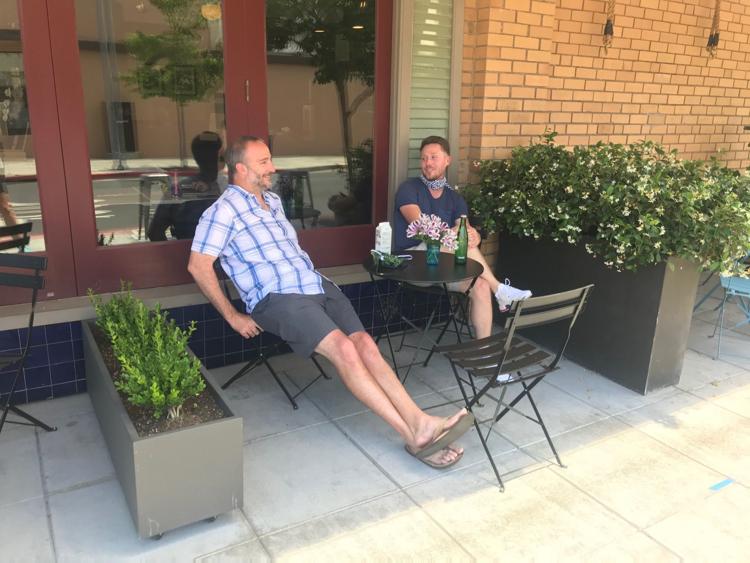 Get local news delivered to your inbox!
Subscribe to our Daily Headlines newsletter.