Moore Creek Park, a wild and scenic 1,600 acre county park on Pope Valley Road, in the county's northwestern region is bursting with wildflowers such as poppy, lupine, blue dicks and more scattered along well-maintained trails.
Woodland wonders including oak, manzanita, Douglas fir and madrone forest, along with chaparral and grasslands are all fully decked out in spring-green. Some trees are festooned in old man's beard and lichens as well.
Support local news coverage and the people who report it by subscribing to the Napa Valley Register.
This one-time cattle ranch is home to great blue herons, bald eagles, blue jays, industrious woodpeckers and more. I dare you to try and identify the multitude of birdsongs playing in harmony with the melody of Moore Creek.
The section known as the Moore Creek Unit, north of the parking lot invites bicyclists, equestrians and hikers to enjoy the great outdoors. Moore Creek, a year-round waterway, begins its expedition across the landscape at its source on Howell Mountain's eastern slopes. Then, it connects with Conn Creek prior to pouring into Lake Hennessey, the city of Napa's largest local reservoir.
According to the Napa County Historical Society and C. A. Menefee's "Historical and Descriptive Sketchbook of Napa, Sonoma, Lake and Mendocino 1873," the Moore family, who hailed from Ireland were believed to be the first Euro-settlers in the area of present-day Moore Creek, and it is quite possible that they were squatters living on Howell Mountain in the 1840s when John Howell took up residence on the mountain.
The 1860 census lists William G. Moore as a shepherd who owned cattle back then. According to the 1851 Federal Land Act a squatter was guaranteed his land if the Mexican land grant receivers were unproven, as long as the squatter's lands did not surpass 160 acres.
Peer down the canyon as you walk along the park's namesake, Moore Creek. You may be surprised at the assortment of sensations that a meandering waterway is capable of inducing. The impression of the creek's urgency as it follows its destiny down the ravine is palpable. Every second is a new story as a creek flows over ancient rock above creek critters like sculpin and aquatic invertebrates of all description.
Memories of childhood excursions may bubble up, reminding you that back then, as you tilted your head to take in an ordinary oak tree, it could loom skyward, forming a presence as immense as a towering redwood tree does for you today.
Then, you may become elated at the heady scent of pine mingled with California bay laurel and the joyful sounds of the avian dawn chorus when seemingly invisible creatures call out from treetops expressing -- what? Mating calls, wake up calls, or simply their own version of happiness at a new day's dawning?
Geologic features here include huge lichen-encrusted boulders and rock outcrops the color and shape of chocolate chunks invite us to learn more about the earth's past.
The forest as a teacher is a concept becoming increasingly the norm as we step farther into the time of climate change. We are collectively on the receiving end of a 'wake-up call' that is announcing to us that we are all interlinked, whether we are organisms, animals, or humans.
The old ways, which were earlier abandoned are slowly coming back full circle. For example, control burns and native plant cultivation, along with other traditional ways are ever-so-slowly finding a place within our lexicon and actions once again.
Here at Moore Creek Park managers and volunteers alike have been busy restoring and improving the park and the parking lots.
They have been enhancing the park habitat by removing invasive plants like French broom and planting native trees and plants in areas where the soil has been disturbed. This will allow for less stormwater runoff, which in turn allows for a cleaner stream, thus enhancing the health of wildlife in the park.
The park managers, Moore Creek Park, Napa Open Space District would like hikers and others who enjoy the park to be aware that this is wild country and to be sure that you take good care of both yourselves and the environment by bringing drinking water, respecting property, to watch out for others on the trails since it is shared space with cyclists, equestrians and hikers. They ask that you especially mind the blind curves on the trails, and never surprise horses. Watch for hazards found in most wild places like ticks, snakes, mountain lions, bears, and even the occasional cow.
The parking area and trailhead is at 2602 Chiles Pope Valley Road, St. Helena. The park is open from sunrise to sunset. There are no entrance fees, but donations are accepted. For more information, visit napaoutdoors.org/parks/moore-creek-park.
Catch up on Napa County's top news stories
Check out the week in cartoons
Jack Ohman editorial cartoon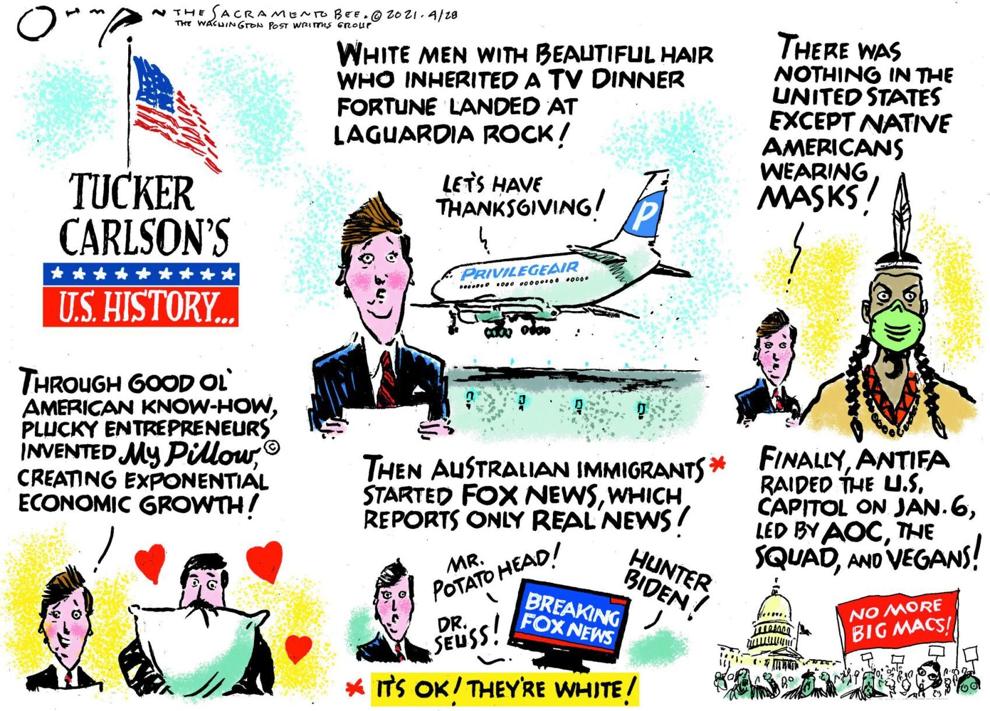 Clay Bennett cartoon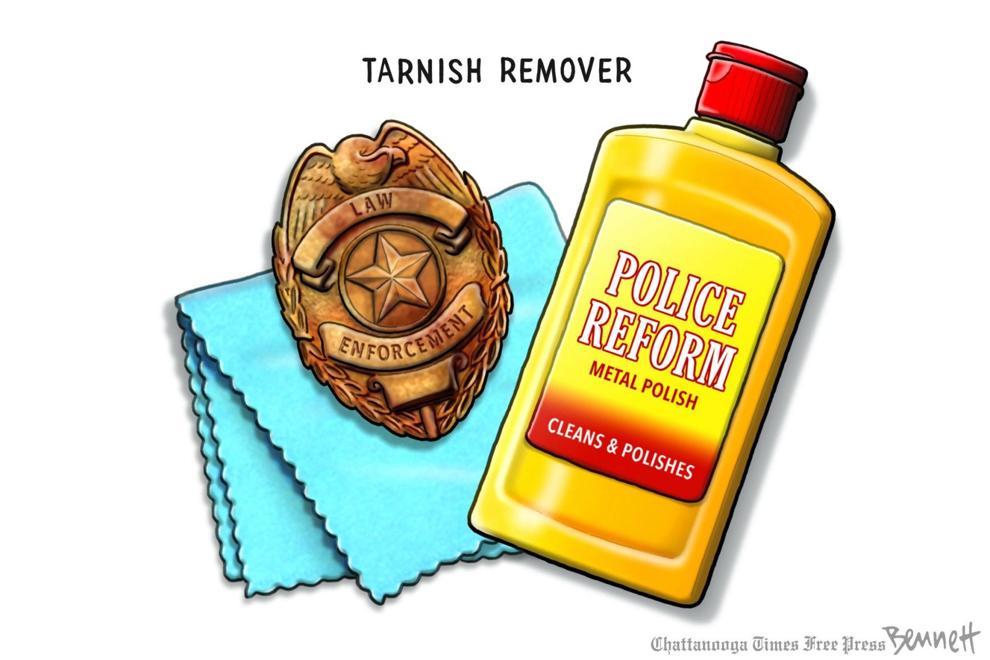 Clay Bennett cartoon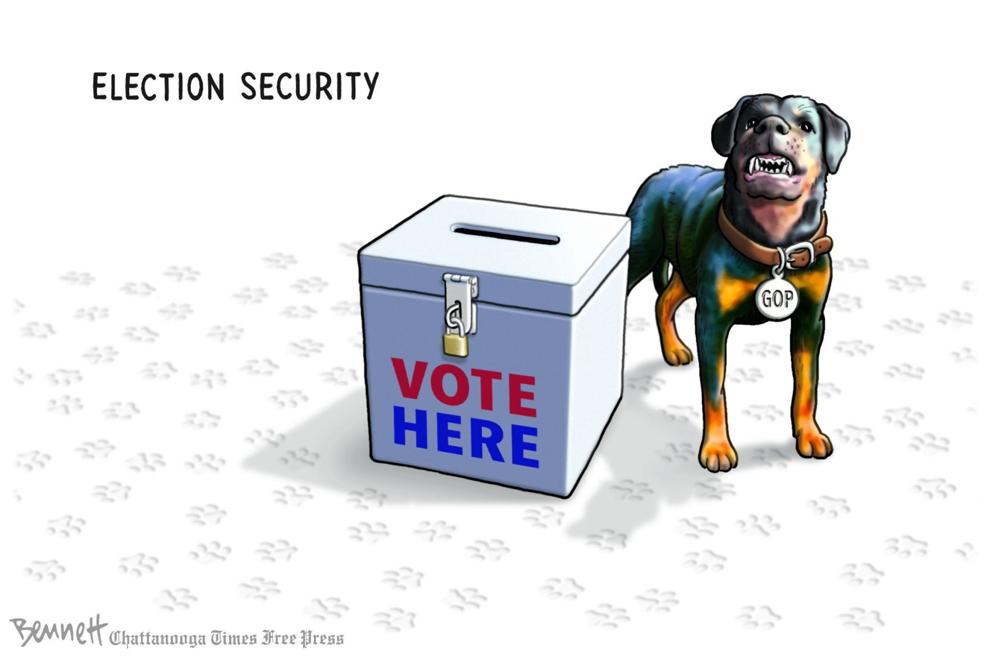 Clay Bennett cartoon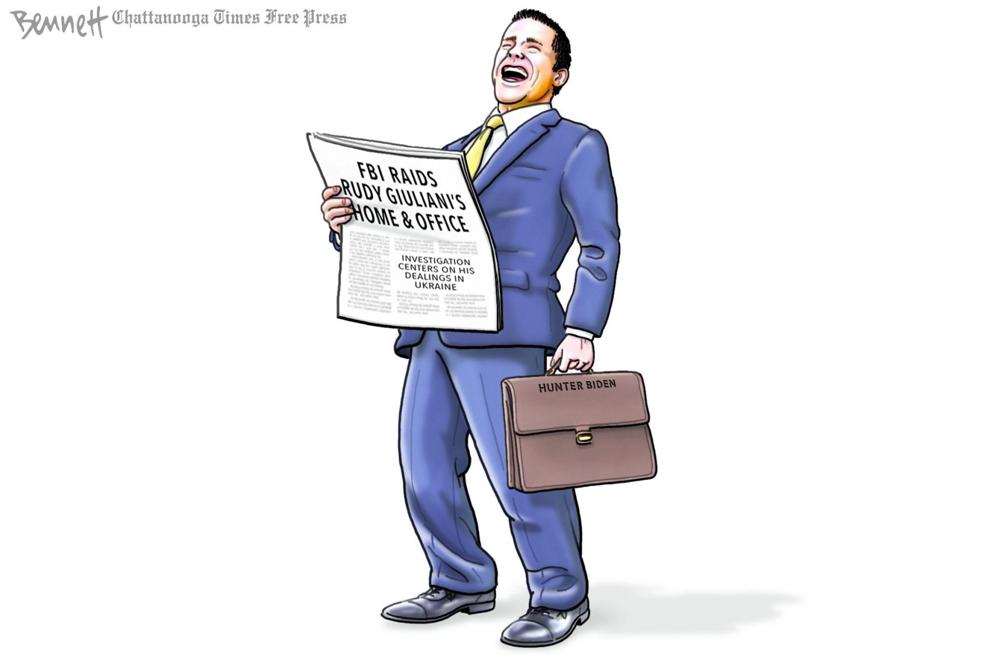 Clay Bennett cartoon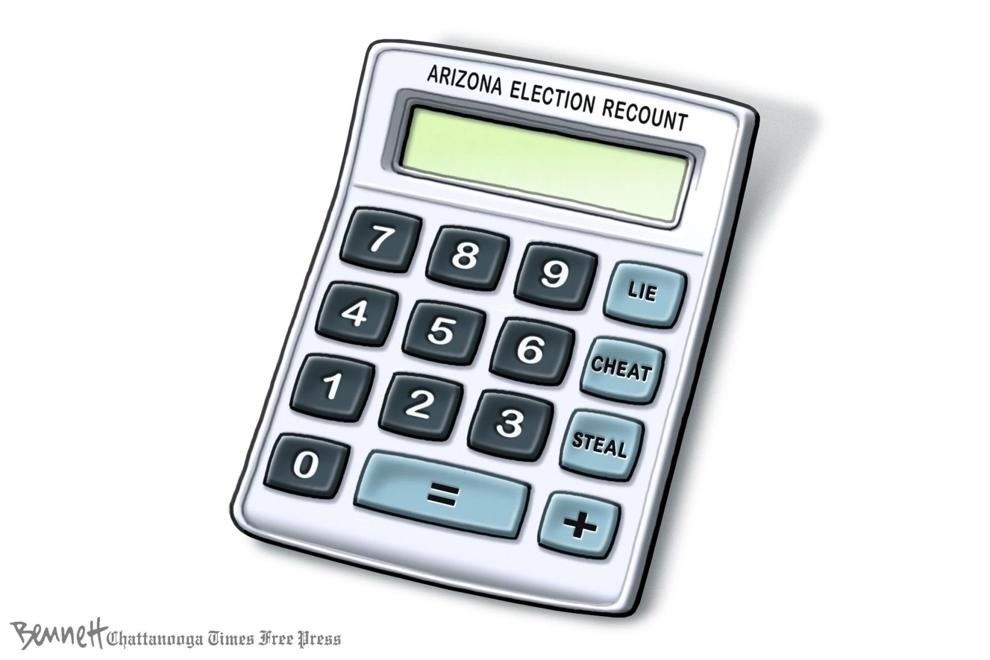 Jeff Danziger cartoon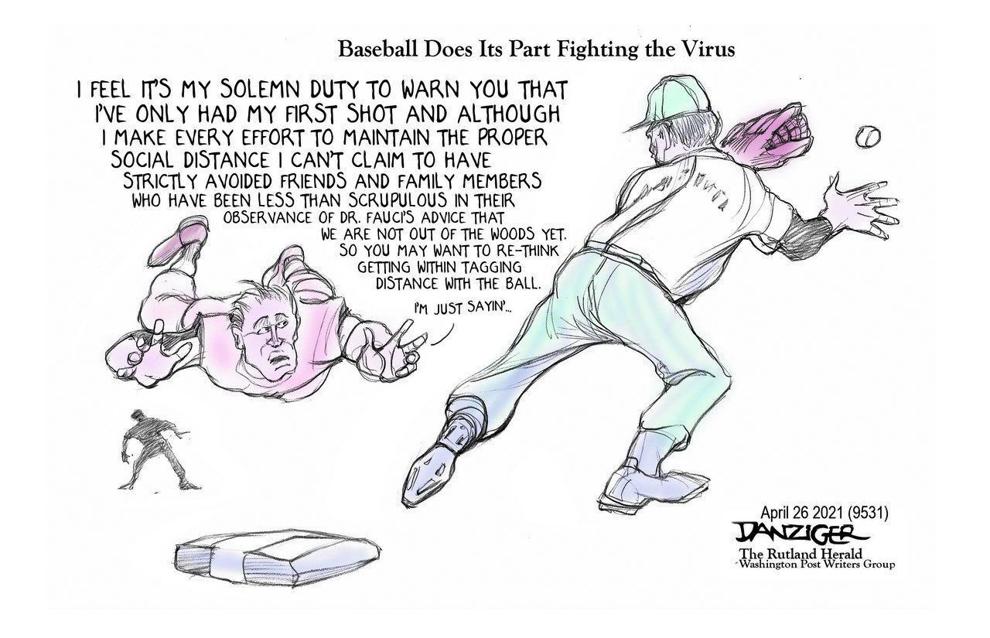 Jeff Danziger cartoon
Jeff Danziger cartoon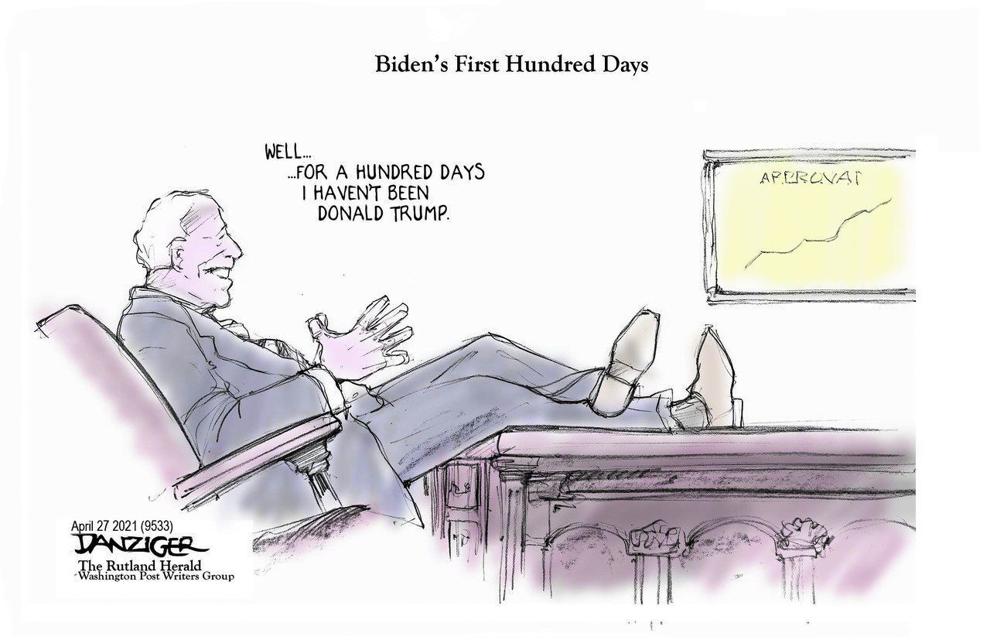 Jeff Danziger cartoon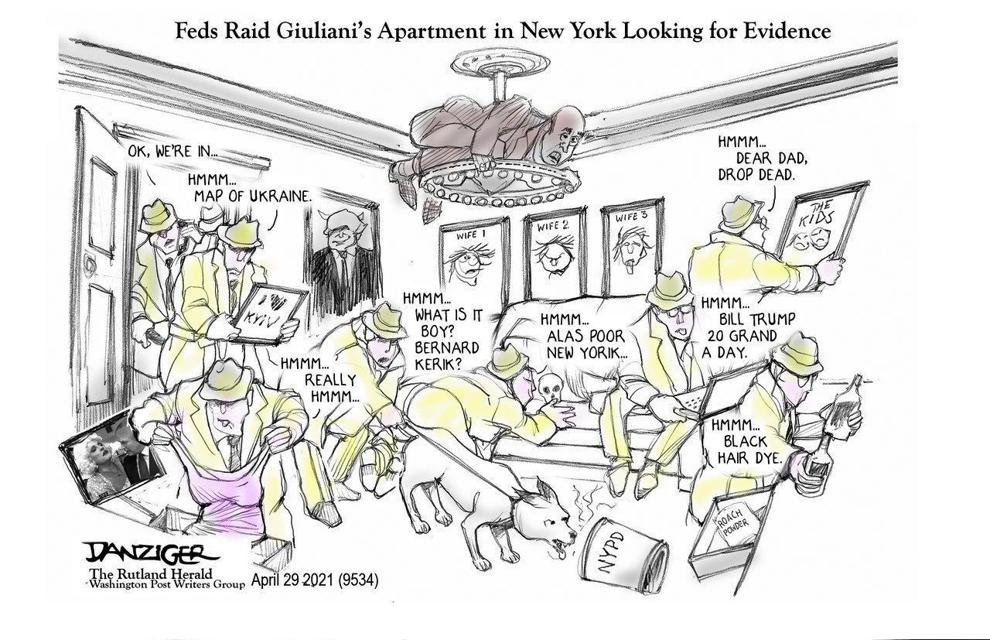 Jack Ohman editorial cartoon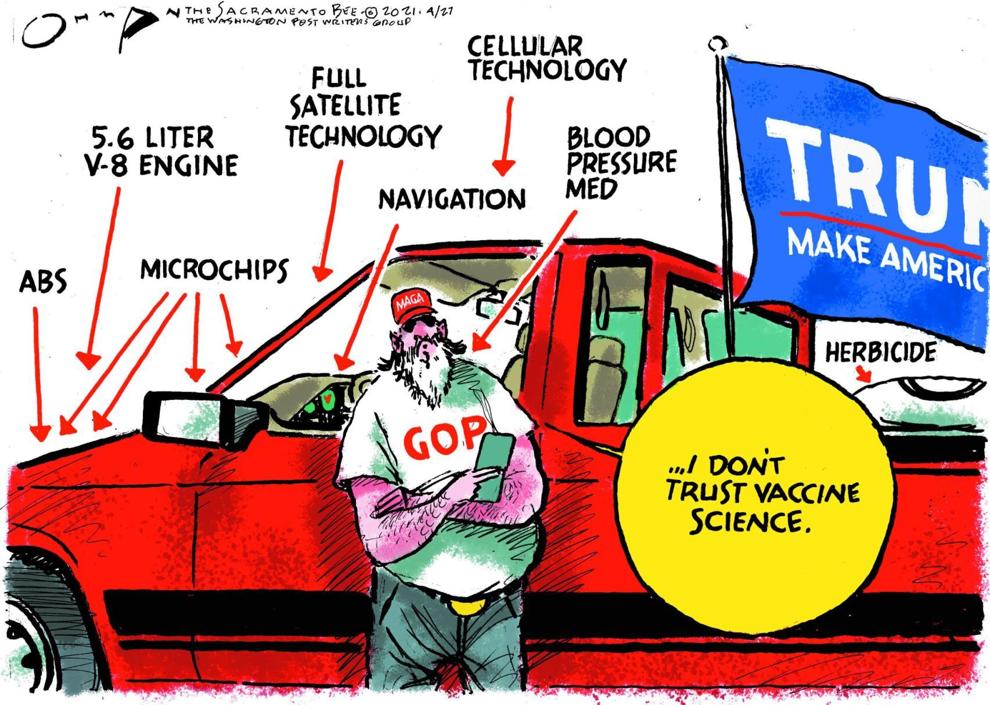 Jack Ohman cartoon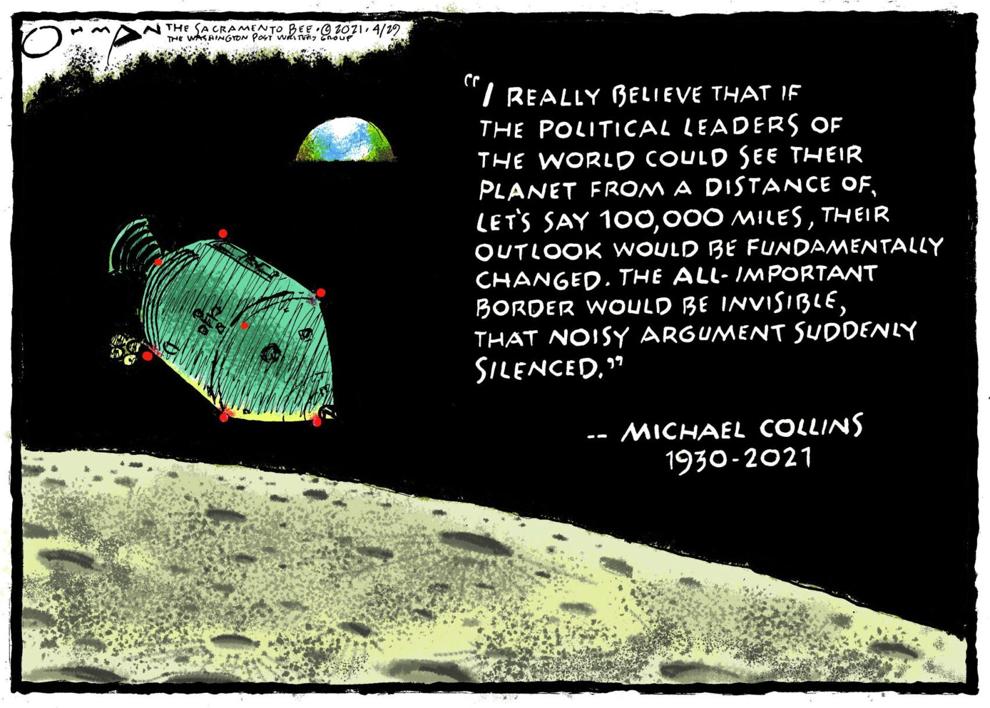 Jack Ohman, editorial cartoon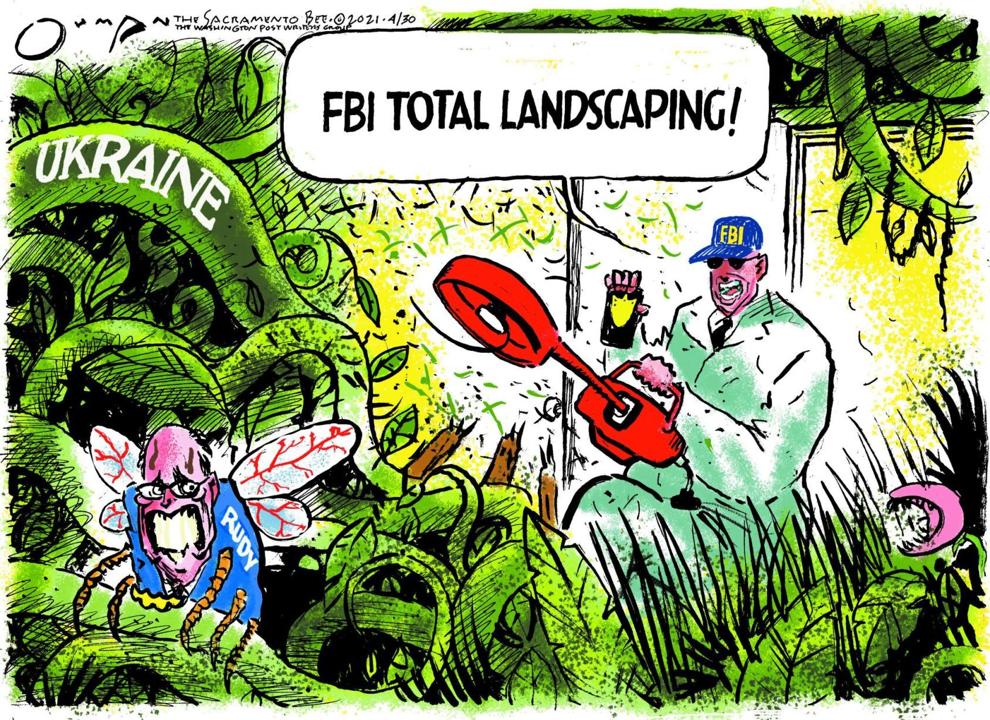 Jack Ohman, editorial cartoon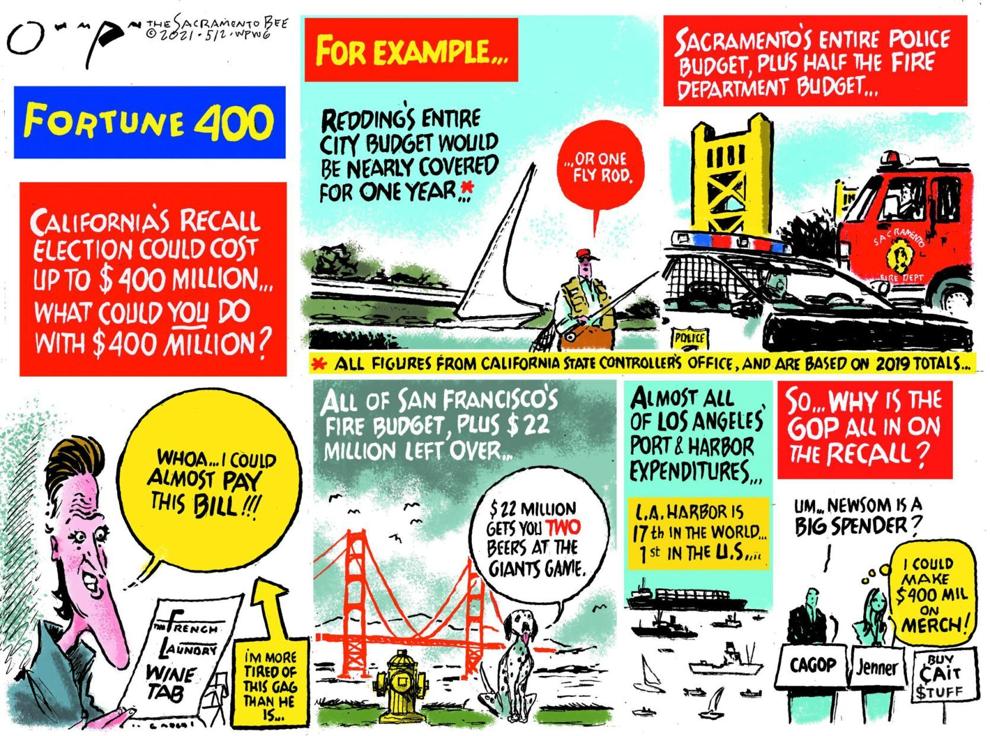 Lisa Benson cartoon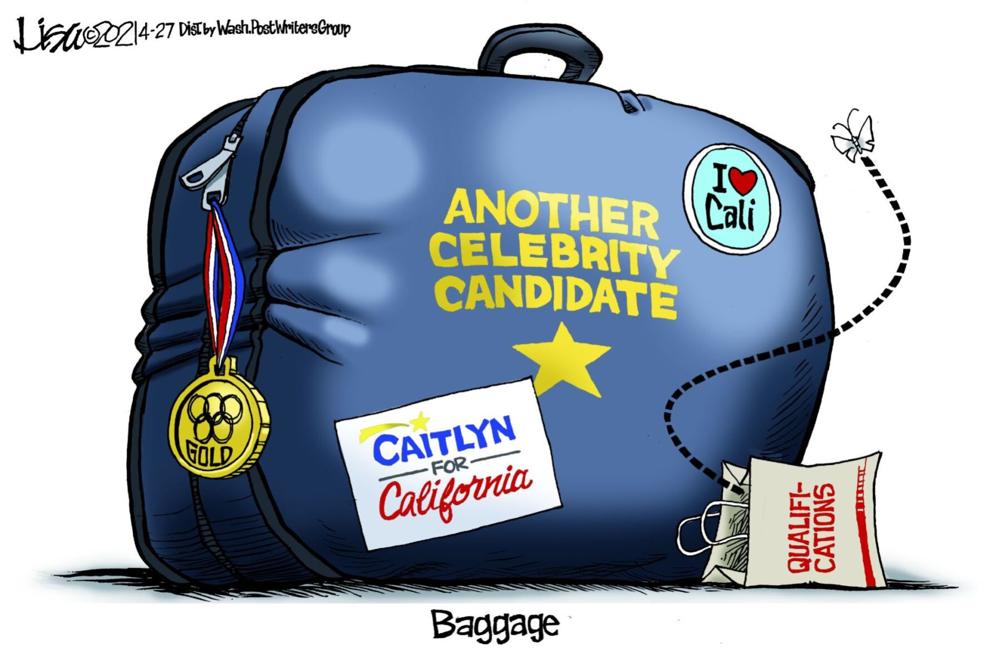 Lisa Benson cartoon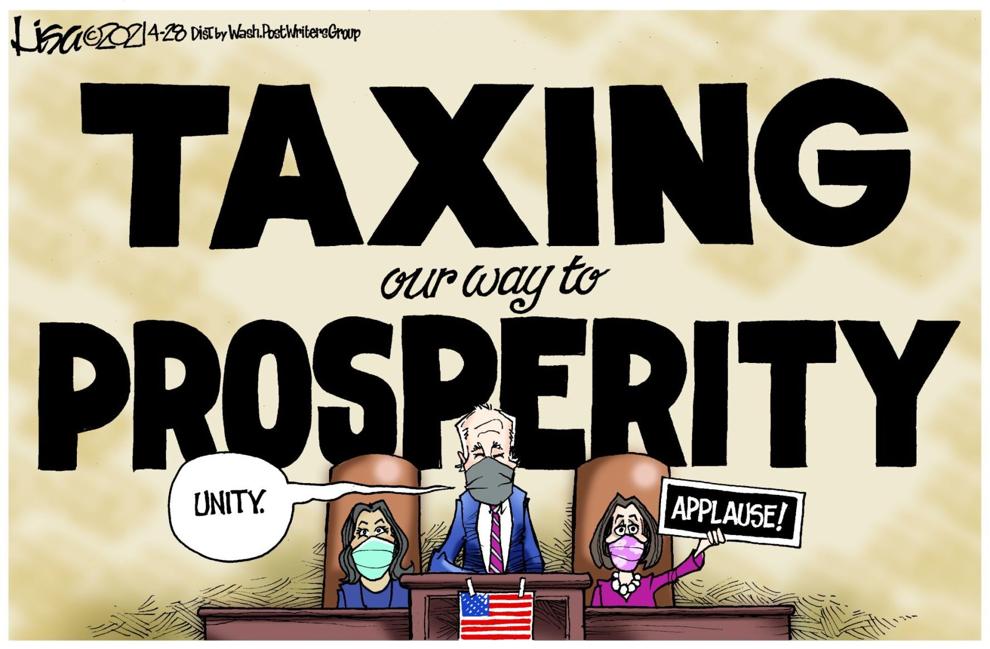 Lisa Benson cartoon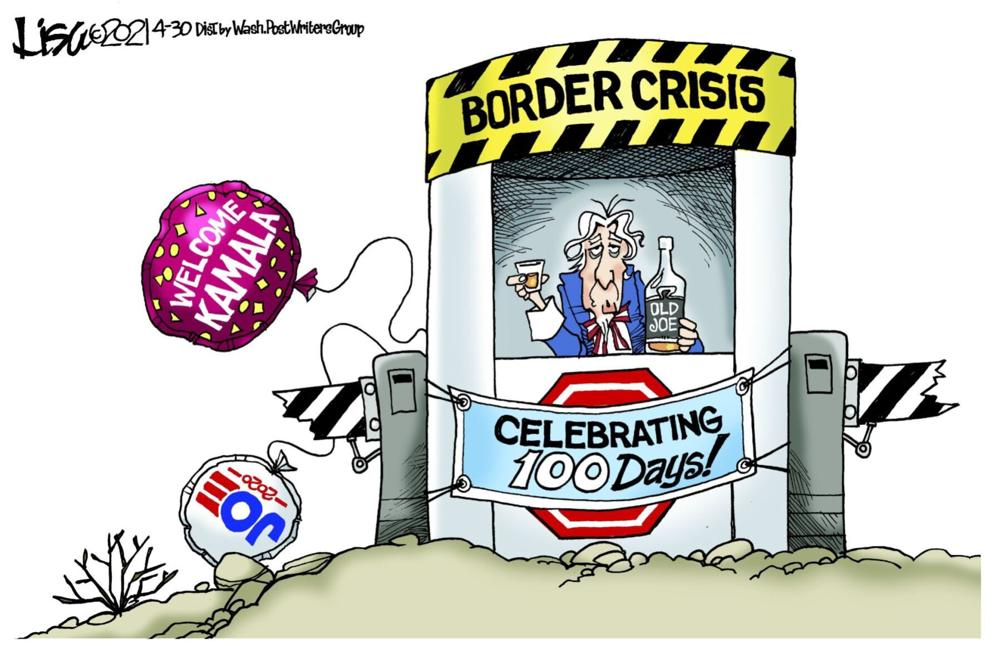 Mike Lester cartoon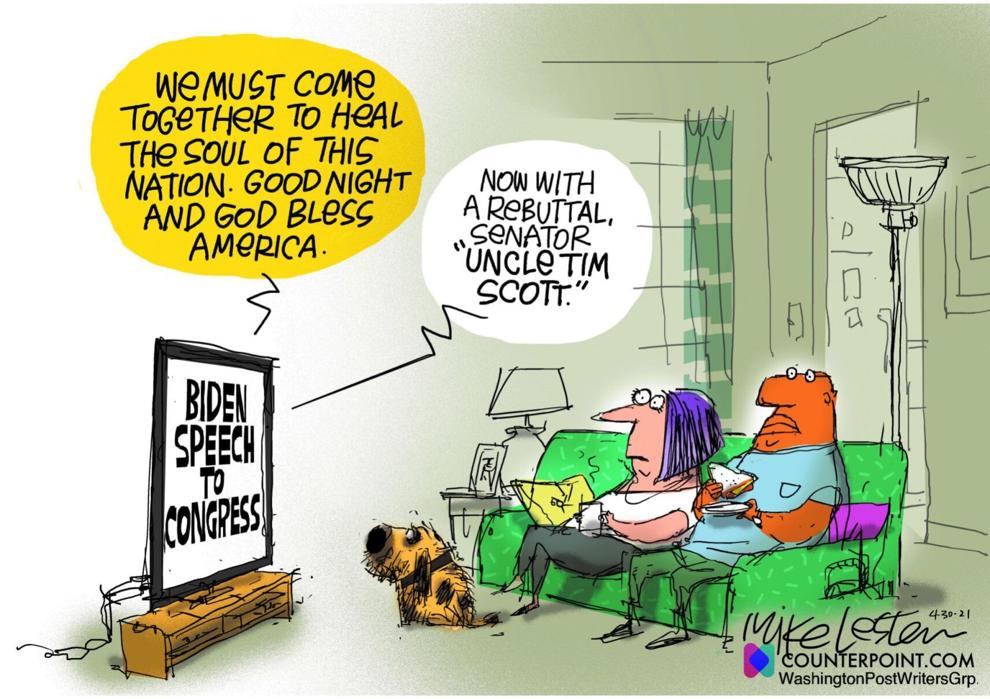 Mike Lester cartoon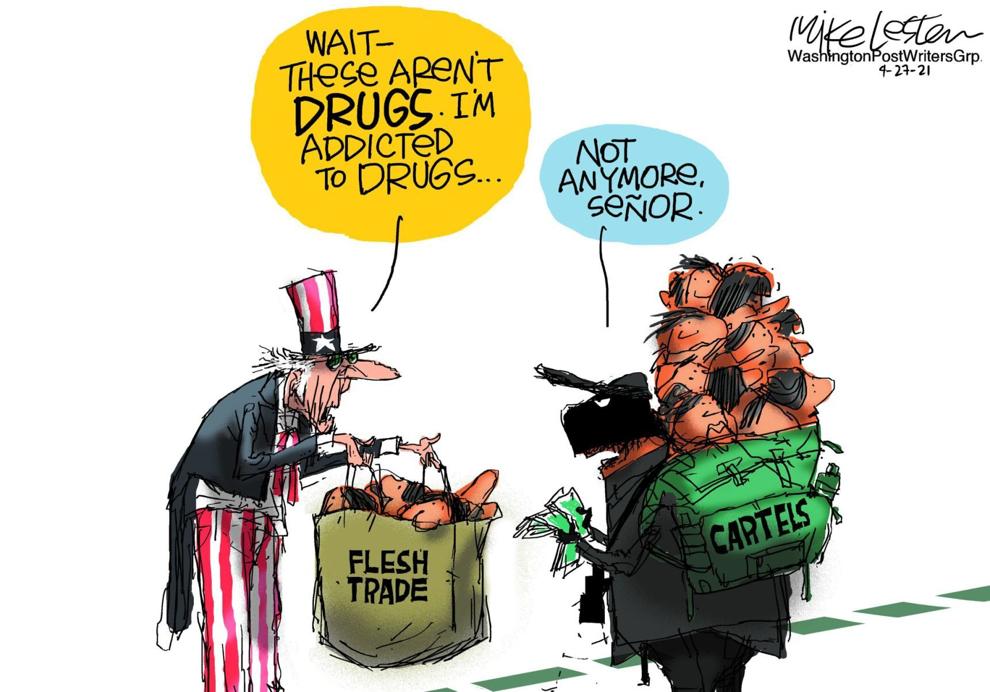 Signe Wilkinson cartoon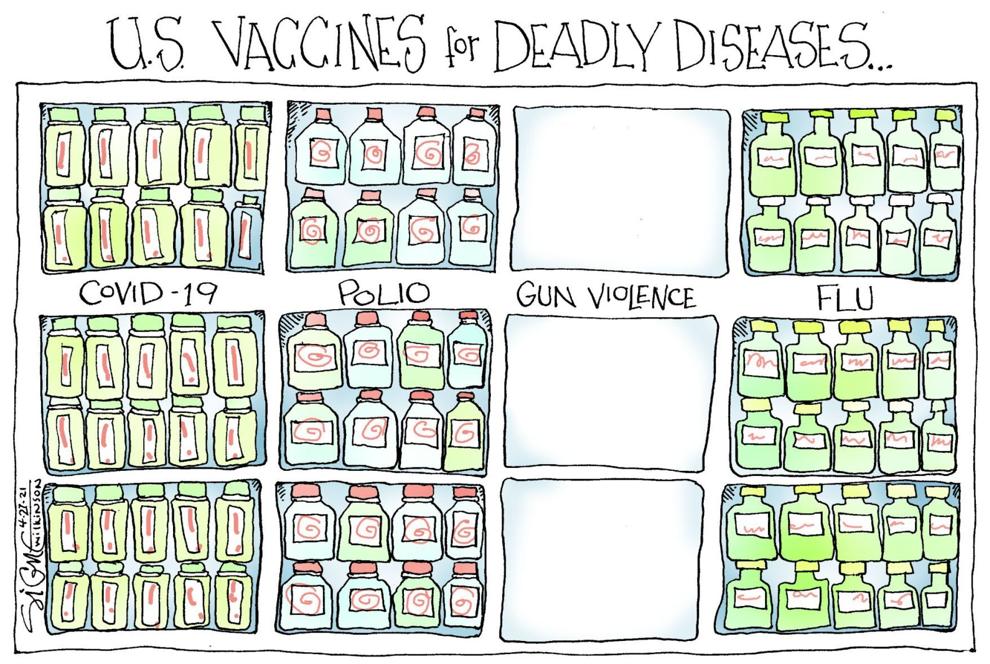 Signe Wilkinson cartoon
Signe Wilkinson cartoon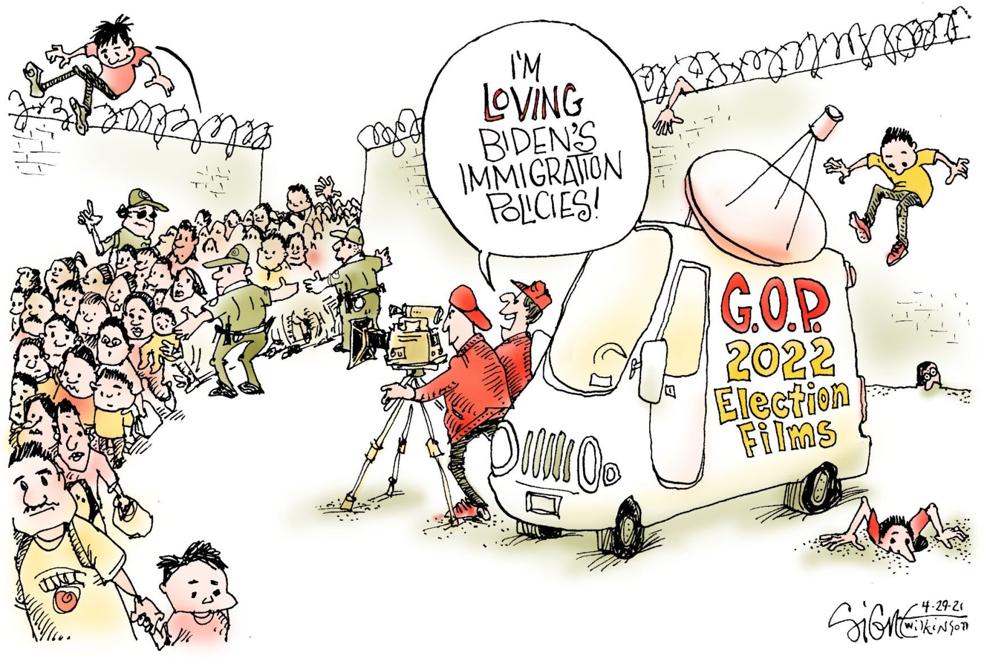 Tim Campbell cartoon
Tim Campbell cartoon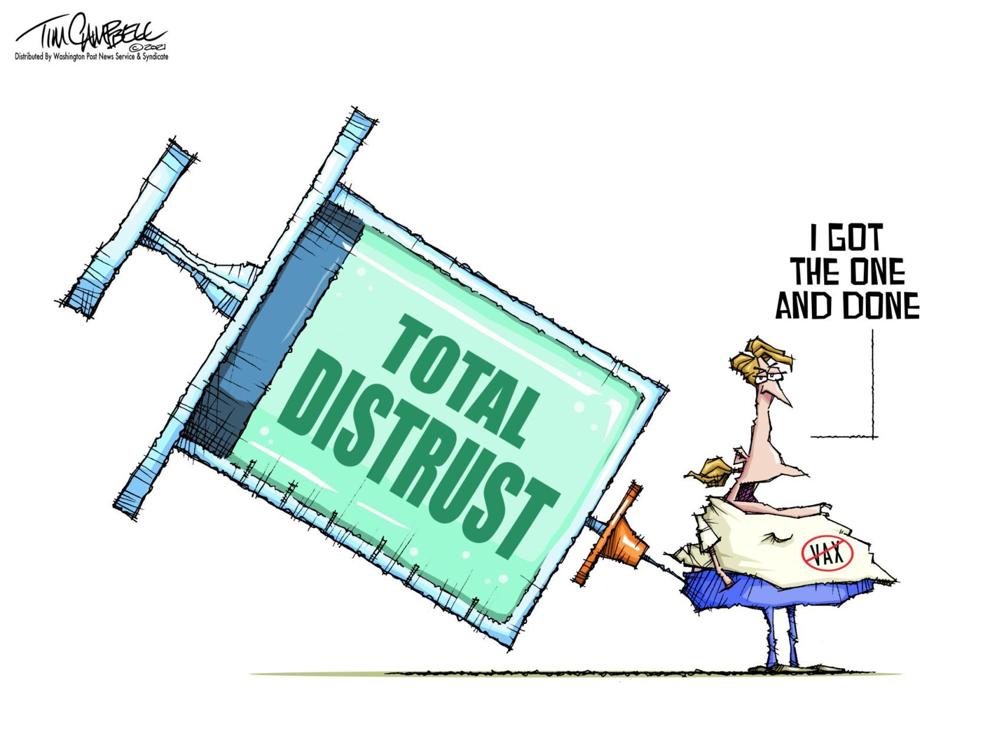 Clay Bennett cartoon