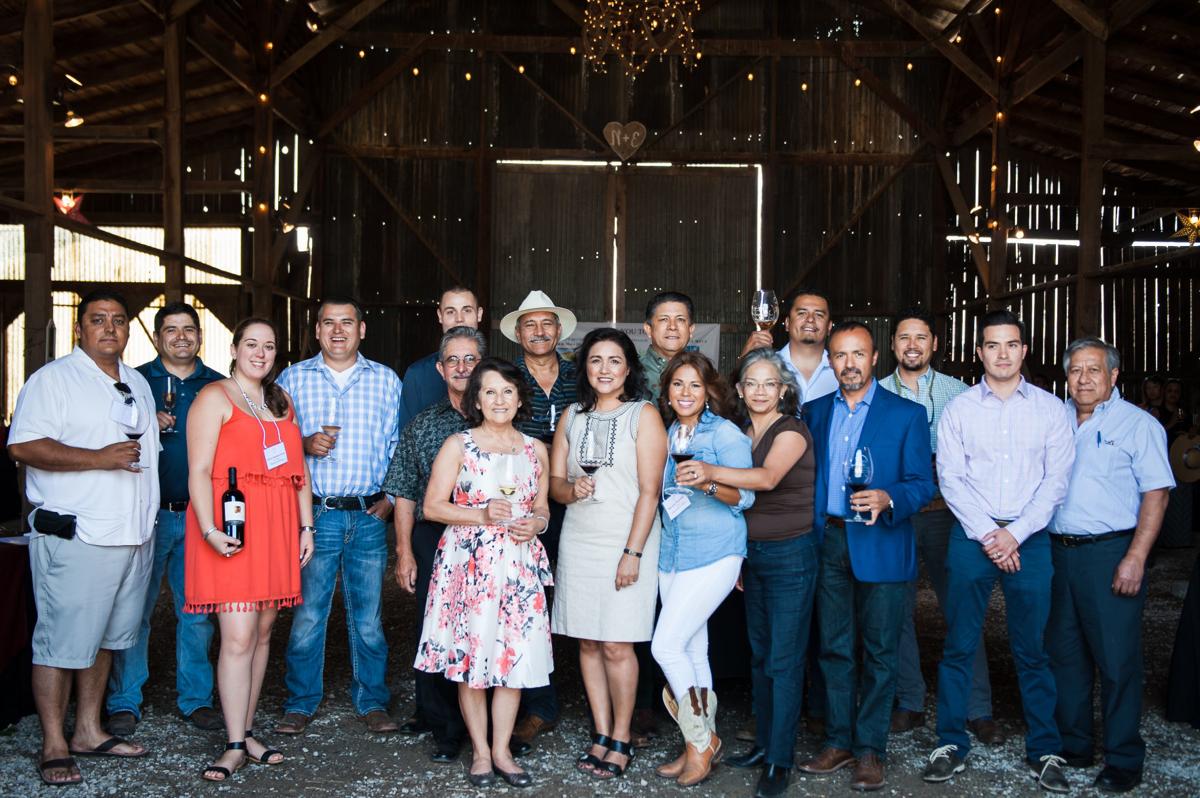 Guillermo Herrera has a story to tell.
His parents were Mexican immigrants who came to the United States in the 1950's, working first in factories and later in the vineyards of Napa. He grew up working alongside them, learning the ins and outs of managing vineyards along the way.
He graduated from high school here and went to college in Arizona. On his return to Napa, he began working for a farming company. Some years down the road, the opportunity came and he started his own farming company.
It grew year over year, and in time, Herrera and his wife decided they were up for making wine as well. Starting with bulk wine, they began Herencia Wine Company in 2012. "And we just never looked back," he said.
Today, he's president of the Mexican-American Vintners Association (MAVA), an industry group serving as the vessel for delivering the few stories like his to everyday wine drinkers.
"That's pretty similar to most of these folks here in the association," he says of his background. Founded in 2010 by several Mexican-American winemaking families in the Napa and Sonoma region, including the Cejas of Ceja Vineyards, the Robledos of Robledo Family Winery, and others, the group now represents 15 such Mexican-American wineries.
Its formation came, Herrera said, in response to the underrepresentation felt by members in the current wine landscape.
"You've got to understand, the wine business is tough," he said. "It's tough to penetrate, especially if you're making small quantities. You're really displaced, especially within the three-tier system and distribution."
While the same is true for most smaller wineries or brands trying to carve out a healthy distributorship these days, the shared experiences of MAVA's members made banding together about more than marketing.
"We needed to kind of unify and tell our story and present to the world that we also make really, really good wine," Herrera said.
But beyond being members' answer to giving their wines and stories a greater reach in the marketplace, the group has also doubled down as a vessel for aiding those in the local Latino community.
On Saturday, the group hosts its largest fundraiser, the yearly Harvest Festival at the Oxbow Commons, where the recipients of its academic scholarships will be announced. The group has granted more than $50,000 to date.
The proceeds will also help to support the work of Puertas Abiertas Community Resource Center, MAVA's latest nonprofit partnership in Napa.
When he was voted in as MAVA's president at the beginning of this year, Herrera began by getting up to speed on Napa's nonprofit scene and making the rounds of community leaders. Among them was Supervisor Alfredo Pedroza, who brought Puertas Abiertas to Herrera's attention.
The group aims to aid Latino families in Napa with programs ranging from classes in English to free tax preparation. It also offers a passport and ID clinic, a support group for women and seniors, and help preparing for college, among other health and social services.
Intrigued, Herrera and others from MAVA visited the group's facilities and sat down with their leaders. "We really liked their vision and we really liked the things that they were doing here," he said. "We felt that scholarships were one way to kind of give back to the community, but we wanted to take it another step further."
Looking ahead, it's possible MAVA will branch out to partner with other community-serving groups, Herrera said.
"I think we're at the beginning. We're at the beginning of our potential," he added, questioning, "If us, the Mexican-American Vintners Association, can't spearhead our local efforts for our own local community, who will?"
The group also recently opened its ranks to Mexican-American vintners beyond the Napa and Sonoma region, bringing in Jose Wine Caves in El Dorado County and Bodega de Edgar winery in Paso Robles. To his knowledge, theirs is the only group of its kind in the state and perhaps the country.
Those wineries, along with MAVA's other members, will all be pouring their wines this weekend at the Harvest Festival, as Latino-owned Celadon caters and a salsa orchestra backs flamenco dancing, all followed by a winemaker dinner with the cast of member vintners. Herrera offered a final gesture from the group ahead of the event.
"We invite Donald Trump," he declared. "So he can see that we're not all 'bad hombres.'"