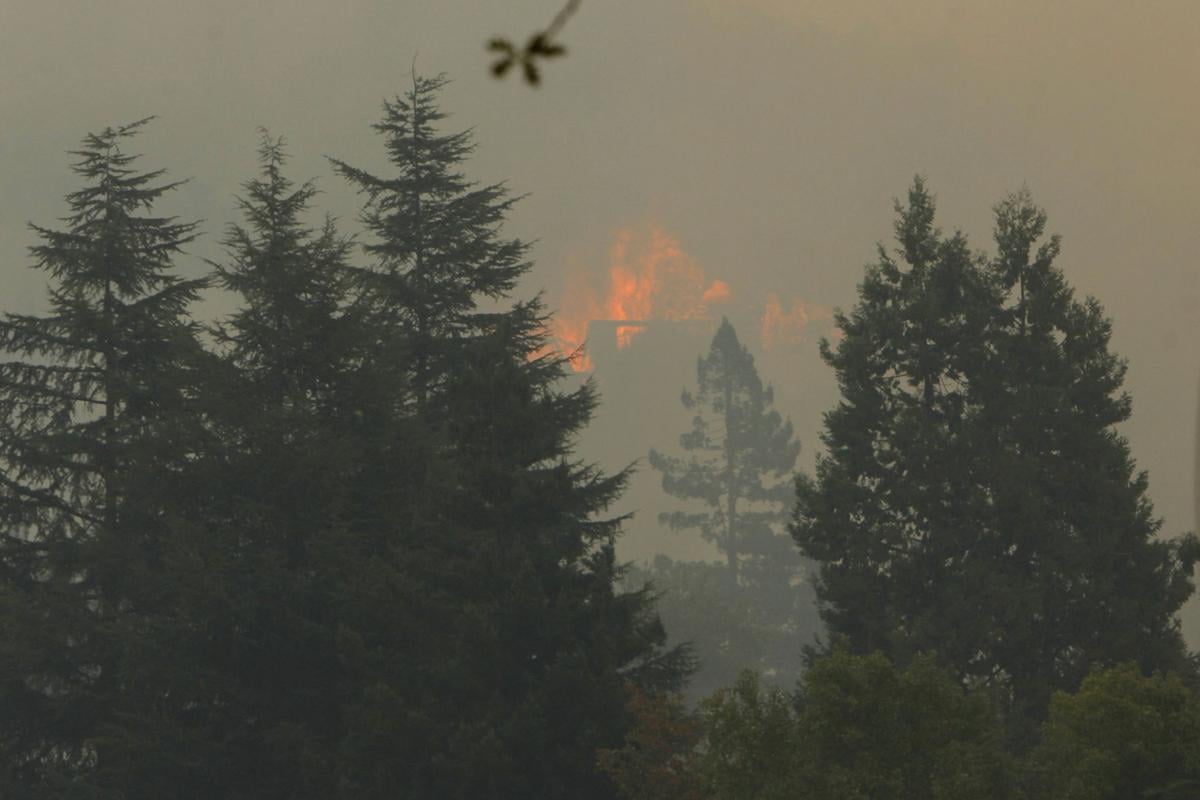 Napa wildfire destroys city water pump station near ravaged Silverado area
The wildfires striking Napa County have claimed another casualty – one that could affect firefighters' ability to beat back the flames in the embattled Silverado Highlands area.
The Hillcrest pump station, belonging to the Napa city Water Division, was destroyed in the blaze overtaking Atlas Peak, according to Joy Eldredge, city water manager. City staff confirmed the loss after gaining access to the area Monday, she said.
Napa is "looking into alternative measures to be able to pump up into that zone," Eldredge said in a text message.
In the meantime, it was not immediately clear how to supply water to fire crews battling an inferno east of Napa, the first of at least four major fires that broke out Sunday night and were fanned by gusty winds. Further messages were left with Eldredge Monday evening.