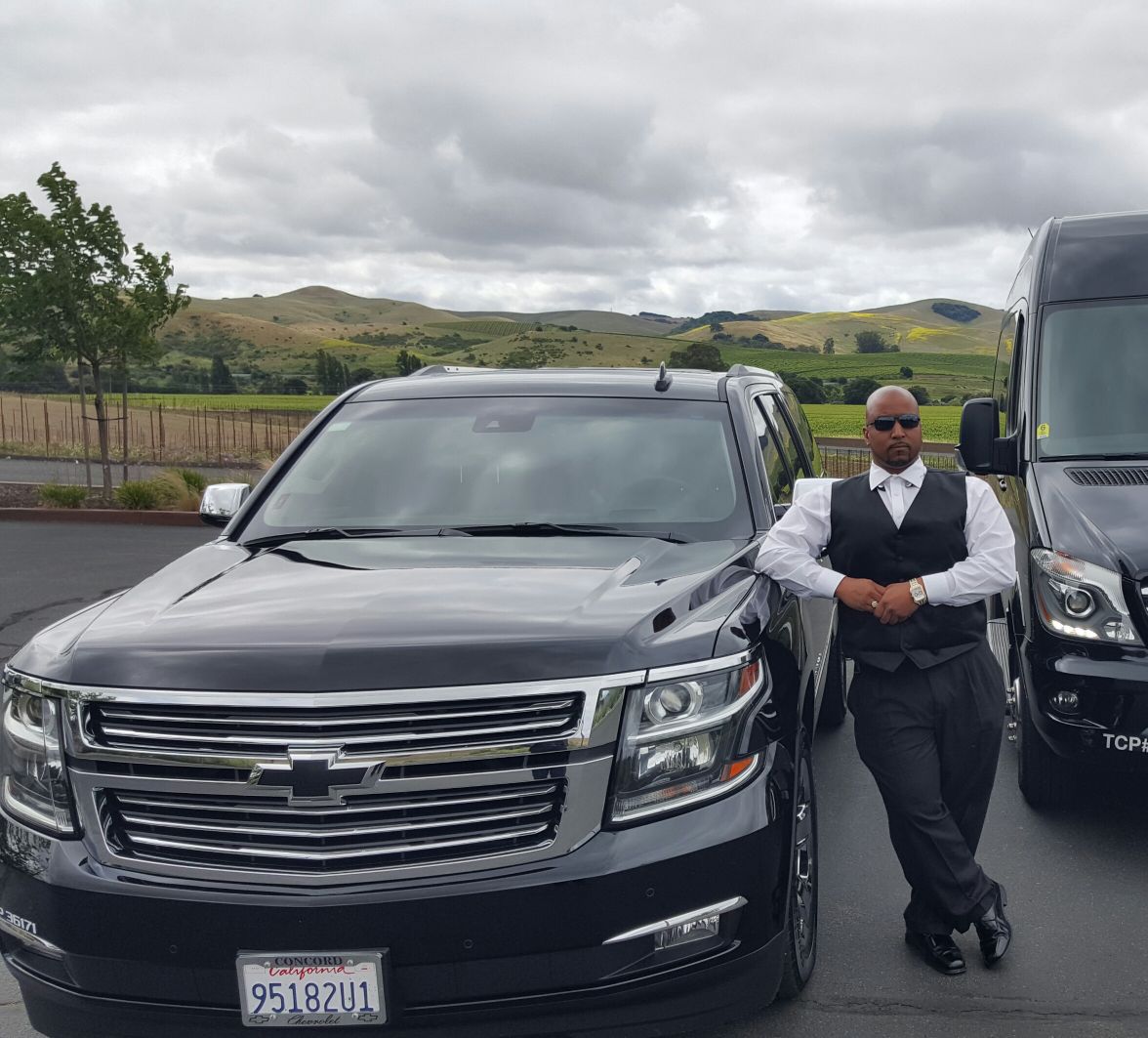 A man who died after exchanging gunfire with police officers on Interstate 80 in Emeryville on Wednesday has been identified as 45-year-old Demilo Hodge, owner of Excursion Limousine Service based in Napa.
Hodge grew up in the Bay Area and owned and managed the Executive Excursion Limousine Service, offering wine tours in the Napa and Sonoma areas.
Police said he was officially listed as a San Leandro resident, but his Facebook profile says he lived in Napa.
Around 8:40 a.m. Wednesday, Fairfield police detectives tried to apprehend a homicide suspect but he fled and a pursuit ensued, according to a joint news release from Fairfield, Richmond and Emeryville police.
The pursuit went onto westbound Interstate 80 and Richmond police got involved when the chase went through there. California Highway Patrol officers also assisted and used a spike strip on the suspect's vehicle near University Avenue.
The pursuit ended in Emeryville, where the vehicle hit a concrete barrier and came to a stop west of Powell Street. Following a standoff, Hodge allegedly shot at Fairfield and Richmond police officers, who returned fire and struck him, police said.
Hodge was taken to a hospital, where he died, authorities said.
Hodge was wanted in connection with the killing of 68-year-old William Freeman in the 800 block of Sunset Court in Fairfield on Dec. 10, 2015, according to Fairfield police.
Wednesday's standoff and shooting prompted the closure of I-80 for several hours. The freeway's eastbound lanes reopened around 11 a.m. and the westbound lanes reopened at about 5 p.m.
The Alameda County District Attorney's Office and Emeryville police will be investigating the case.
Hodge was featured in a "10 Questions" feature in the Napa Valley Register in May, 2016.
In his interview, he described himself as "a businessman with a heart of gold. I am very sentimental, caring and devoted as well as dedicated to people's happiness and joy."Bay
Bay City News Service contributed to this report.
Get local news delivered to your inbox!
Subscribe to our Daily Headlines newsletter.