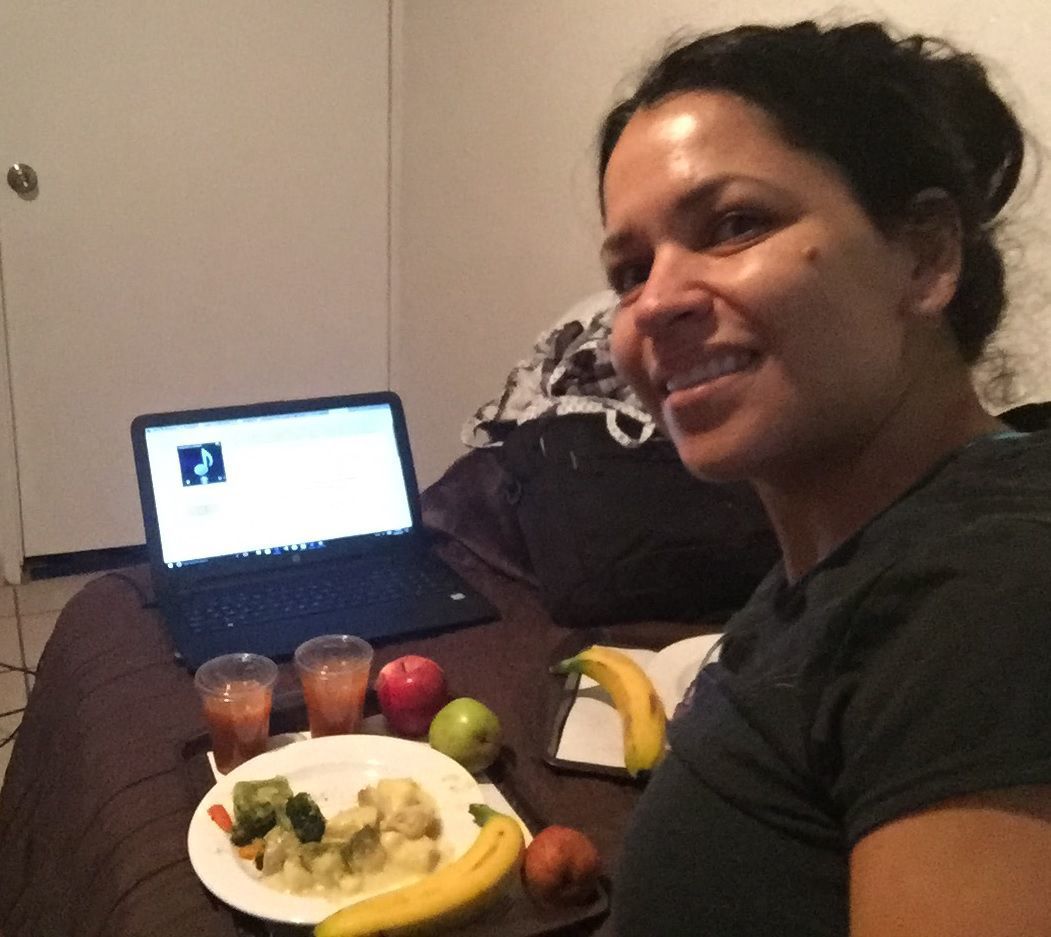 Two weeks before Christmas, Lilah Lavorico of Napa got bad news. Very bad news.
After testing some swollen lymph nodes under her neck, doctors told Lavorico, age 43, that she had Follicular Lymphoma – a type of blood cancer. She also had a tumor in her abdomen that was said to be at "stage IV" — an advanced state of growth.
"I was just shocked," to hear this news, said Lavorico, the married mother of three boys ages 14, 10 and 6.
"I couldn't do anything. I couldn't think," she said. "It was rough."
Lavorico said she considered traditional chemotherapy, but didn't like the idea of "poisoning" her body.
"I knew there was a better way," to fight her cancer, she said. "There had to be."
After hearing about an alternative cancer treatment offered by a hospital in Tijuana, Mexico, Lavorico made an unusual decision, but one that she feels is best for her.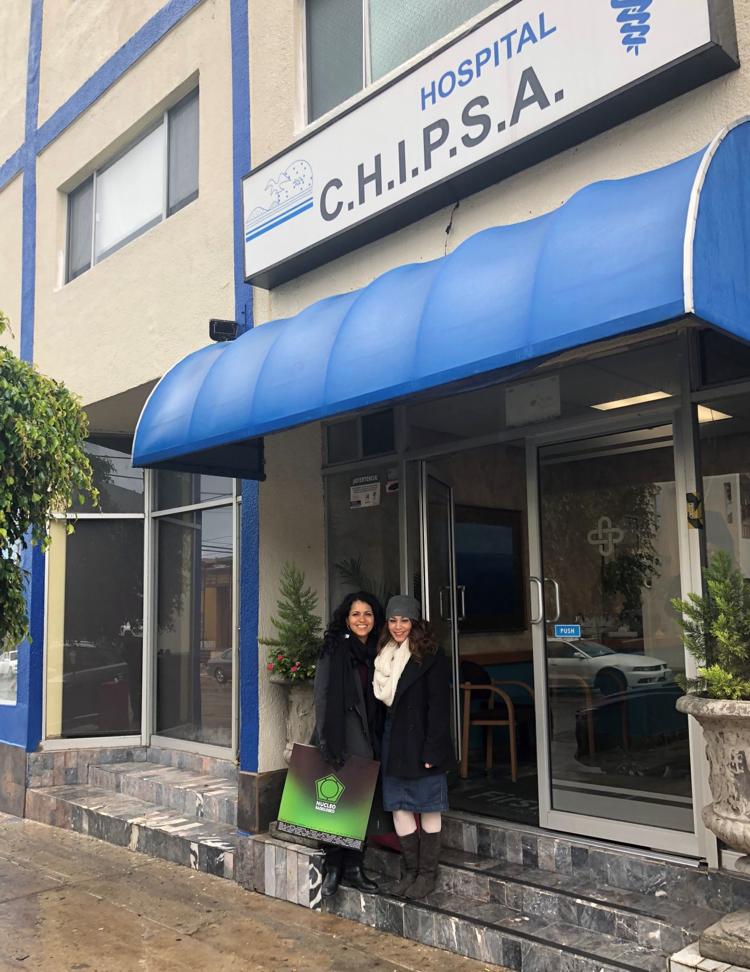 In mid-December, traveled from Napa to be admitted to the hospital — the Centro Hospitalario Internacional del Pacifico, S.A. (CHIPSA).
According to the hospital's website, CHIPSA is known for an unconventional treatment of cancer. The hospital uses lower doses of conventional oncological medications to damage cancer cells, while at the same time stimulating the immune system "to recognize the danger signals and attack the cancer cells," according to its website.
The program also uses the Gerson Therapy.
Each day, a typical patient on the Gerson Therapy for cancer consumes up to 13 glasses of fresh, raw carrot-apple and green leaf juices. The Gerson Therapy is said to activate the body's ability to heal itself through an organic, plant-based diet, raw juices, coffee enemas and natural supplements.
The only non-holistic treatment Lavorico did agree to use is Rituxan, a drug used to treat certain types of cancer. She's a Kaiser patient in the U.S.
Lavorico said that at first, her family wasn't sure about her choice of this holistic healing plan.
Her sister, Laura Cortez said, "My initial reaction was, 'Are you sure?' But she was very passionate," about her decision, said Cortez.
"They were worried," she said. But they supported me," Lavorico said.
"One thing to know about Lilah, her faith is number one," said Cortez. "She's a big person of faith, she believes that what God has created for her body is what is going to heal her."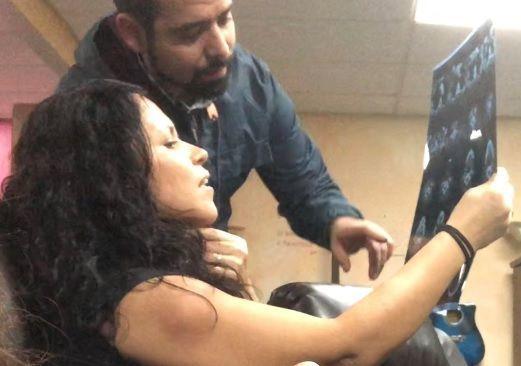 Treatment at CHIPSA isn't inexpensive.
Lavorico had to pay about $30,000 for the 21-day treatment. It would cost another $5,000 for a three to four month supply of maintenance supplies and vitamins which she continues to take at home.
At first, she thought there was no way to raise that amount of money, said Lavorico.
But after her sister started a GoFundMe account and the family got a loan, she was able to go to Mexico.
Those who donated to the GoFundMe account "helped save my life," she said. "There is no way we could have done it by ourselves."
Today, three months after being diagnosed, Lavorico said her results are remarkable.
The tumor in her abdomen, originally 6 cm, was now less than 3 cm in size. Tumors under her arms and neck have shrunken or are no longer detectable.
"I'm feeling good," she said.
She attributes her change in health to the success of the program and her faith.
"I know it was god that guided us to CHIPSA," said Lavorico. "Without him I would be in pieces. It was our faith that got us through this crazy time."
After coming home, Lavorico has also been able to return — part time — to her job. She teaches a combined second- to fifth-grade class at the Hopewell Baptist Christian Academy in Napa.
There are still those that may argue she's making the wrong decision or wasting her money.
According to the National Cancer Institute, few clinical studies of the Gerson therapy, have been published. The U.S. Food and Drug Administration has not approved the Gerson therapy for the treatment of cancer or other diseases.
But Lavorico said she's proof that CHIPSA helped her. Her tumors are smaller. She feels great and doesn't look sick at all.
"I know it works because I've seen it," she said.
"It is a miraculous place," said Cortez. "If I didn't see it with my own eyes, I wouldn't believe it either," said Lavorico's sister. "There is hope."
In April, Lavorico plans to return to the hospital for another visit.
And she may try traditional chemotherapy in the future, said Lavorico. But since her cancer is not curable, she wanted to start with the holistic treatment first.
"After everything else fails, I will do chemo," she said.
In the meantime, she is still drinking the many daily juices and taking her vitamins.
"It's a lot," of work to stay focused on the new eating regimen, which also includes extra doses of vitamins B17 and B12.
And she needs to continue on the treatment for the rest of her life, said Lavorico.
"I know I can never be cured but I can get it under control so I don't have to worry about if I'm going to be here for my kids."
Get local news delivered to your inbox!
Subscribe to our Daily Headlines newsletter.