Jessica Rippey has spent the past several months renovating a historic downtown home located at 1607 First St.
She hired experts to replicate and replace original molding and wood trim. The roof has been replaced and earthquake damage repaired. Original wood floors have been sanded clean and are being refinished. Bathrooms and the kitchen will be updated. The home will be painted inside and out. Electrical, heating and cooling will be updated.
"I have fallen in love" with the property, said Rippey in a May interview. The house, reportedly built in 1903, has great potential, she said.
There was just one thing missing: the story of the home.
Rippey, who bought the home in February from Michael L. Holcomb, said she didn't know much about the house or its former occupants.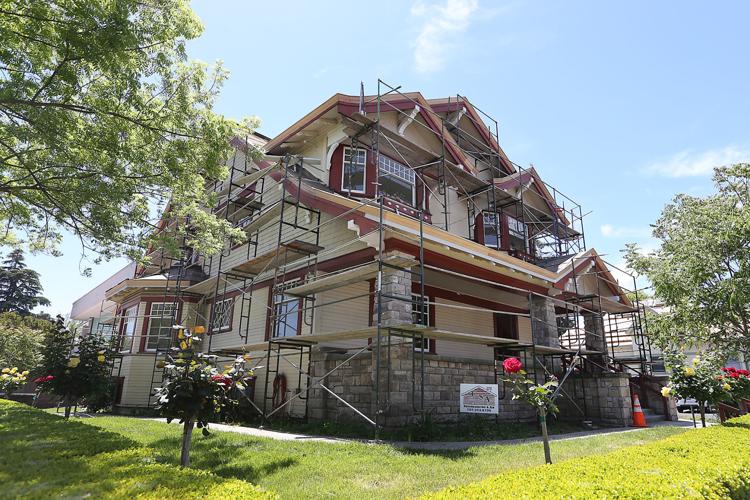 That's when a Napan named Jeanette (Smernes) Mulgrew contacted Rippey.
Mulgrew knows the house inside and out. For 70 years, until the mid-2000s, the house was home to several generations of her family.
According to her Mulgrew, her grandfather – Daniel Smernes — bought the house in the 1930s from previous owner Dr. and Mrs. Fred Heegler. The price was just $5,000.
Mulgrew grew up visiting her family that lived in the home on First Street. From about age 6 to 9, she lived in an upstairs bedroom.
"I remember walking to Lincoln School (now the site of New Technology High School) from here," she said.
In 1977, Mulgrew even got married in the house.(tncms-asset)529cd337-fa1d-5d4f-a02d-a2d11c41d4da[2](/tncms-asset)
The two-story home has five bedrooms, two and a half baths and is 3,076 square feet. It also has a 1,500-square-foot basement.
After contacting Rippey, Mulgrew was invited to see the house on Thursday and share some photos of what it looked like years ago.
Walking inside, the memories quickly returned to Mulgrew.
"We had all our holidays here," she said, looking around the large first floor. A number of photographs Mulgrew brought with her included images of family dinners, Christmas and other parties.
A swinging door between the kitchen and dining room "never stopped moving" during big family gatherings, recalled Mulgrew. Greek by heritage, her grandmother "was the best cook" and hardly sat down during such meals.
Upstairs held even more memories.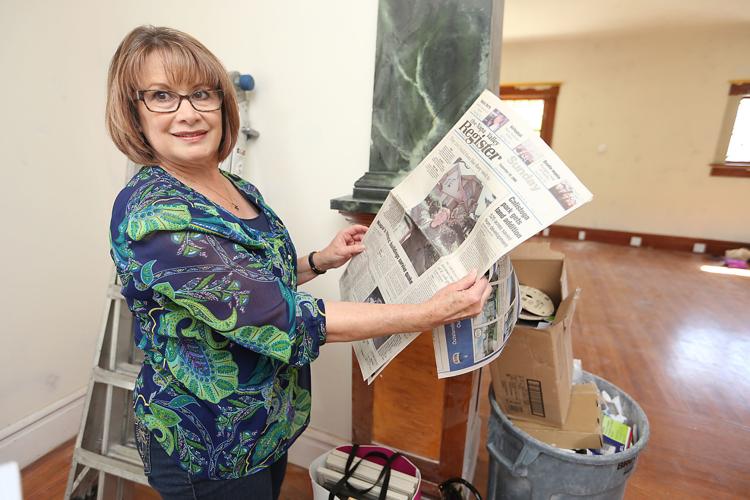 "This was my room," Mulgrew said, stepping into one bedroom. Mulgrew shared the space with her brother, Wayne Mulgrew, she recalled. They had twin beds with a table in between, she said.
You have free articles remaining.
"It's a lot narrower than I remember," she said with a laugh.
Her mother, Electra "Sparky" Butler, grew up in the house, she said. From her mother's bedroom window, she used to flirt with the firemen across the street. In fact, in an effort to avoid an arranged marriage to a "nice Greek boy," her mother ended up eloping with a firefighter, Mulgrew said.
As she peeked into one upstairs bathroom, "Oh, the pink bathroom isn't pink anymore," she said. Years ago, the bathroom had been covered with small pink tiles, she recalled. A second upstairs bathroom had been decorated with small green tiles.
"This was the music room," she said, entering another bedroom area. "Back then, there was no TV, no video games. They played music." Besides one piano upstairs, there was also a baby grand piano downstairs. One of Mulgrew's aunts, Elle Smernes, was an opera singer who regularly performed in San Francisco.
A sun porch became her grandmother's bedroom in later years, recalled Mulgrew. The bead board paneling and wall of windows "looks very familiar to me," she said.
Even the basement, which had been renovated before Rippey bought the house, held recollections.
"This is where a cabinet was with all my grandma's mink coats," she said pointing to one corner.
Besides storage, "My brother and I played ping-pong for hours" in the space under the house.
Mulgrew and her sibling were only 17 months apart in age.
Her brother died almost exactly 20 years ago, said Mulgrew during her tour.
According to a July 29, 1998 story in The New York Times, Wayne Mulgrew was killed when his cropduster crashed during on an antidrug training mission in a jungle in southeastern Columbia. Mulgrew had been working for a company with a State Department contract to help Colombia eradicate drug plantations.
"This house meant so much to me," Mulgrew said. "It still does. There were a lot of happy years here."
"In my mind, it will always be my grandmother's house," she said. However, "I'm happy native Napans bought it," said Mulgrew. Both Rippey and her husband, Ted Rippey, are from Napa.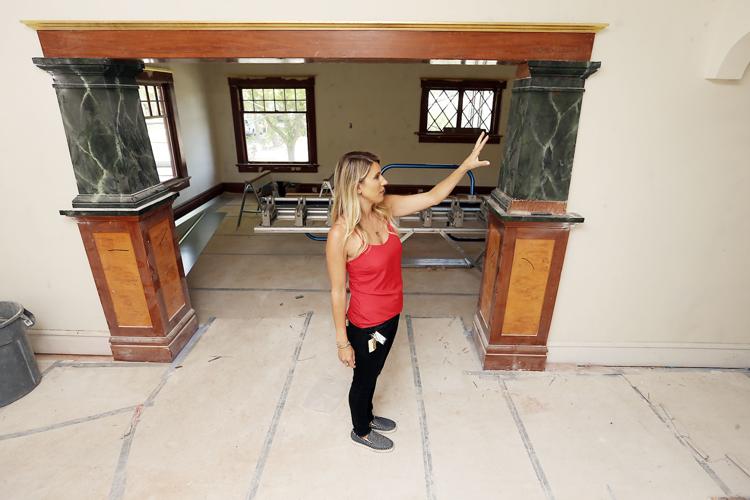 In an "only in Napa" twist, it turns out that Mulgrew's daughter went to school with Rippey at St. John's Lutheran School. Rippey's maiden name is Dever.
Rippey said she feels a certain responsibility to get the renovation right.
"It was really sad when we got it," said Rippey about condition of the home. After one homeowner lost the home to foreclosure, the condition of the property deteriorated.
Mulgrew said she was glad she didn't see the house before Rippey began renovations. "I would have cried" to see it in such disrepair, she said.
If she could choose the next occupants, "I want a family who loves it to live in it," said Mulgrew.
Rippey said she's not sure who will move in next – either residents or commercial tenants. The zoning allows for office use.
Mulgrew said she hopes to be invited back to see the house after it's done.
"I'd love for you to come," said Rippey.
"I already love the house and meeting you makes me love it even more," said Rippey.