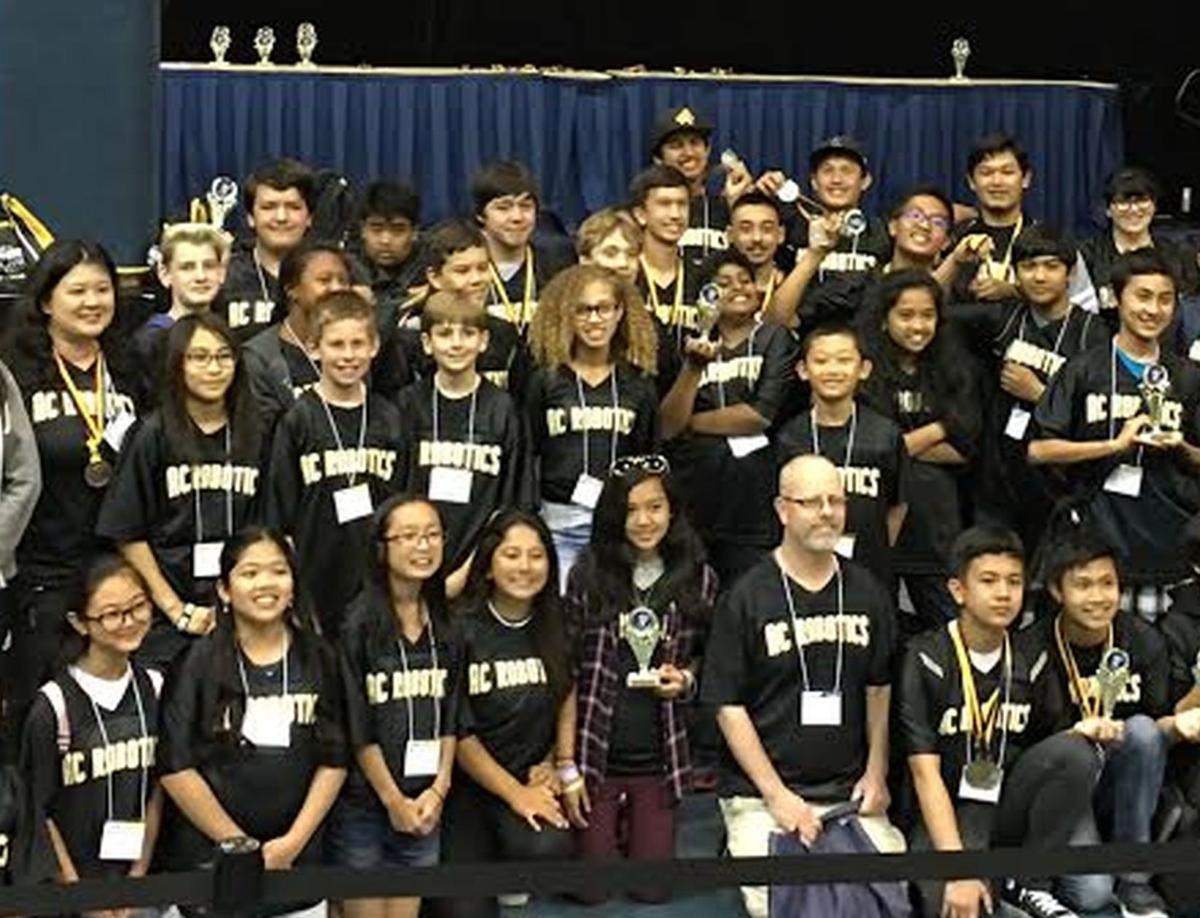 NapaLearns, a non-profit dedicated to improving learning outcomes in Napa Valley's public schools, received a $1 million gift from Trinchero Family Estates in support of its programs in math, computer science, and career readiness.
The gift will be made in a single payment, and it represents the second time that Trinchero Family Estates has made a $1 million investment in NapaLearns, the organization said in a news release.
With the production of 18 million cases per year, Trinchero Family Estates is the third-largest wine producing company in America. The company produces more than 40 different brands of wine, from pacesetters to luxury bottlings, from Sutter Home to its Trinchero signature wines.
In addition to making the donation, Trinchero Family Estates hosted a group of more than 30 robotics students and teachers who learned firsthand how automation, robotics, and computing are critical to modern winemaking operations. Students were able to make clear connections between the work they are doing in school and the careers they will pursue.
"Trinchero Family Estates, and the family, have supported all causes youth and children-related in Napa Valley. NapaLearns is an organization that is truly making a difference for the young people in our community," said Robert Torres, principal, vice chairman, and director of Trinchero Family Estates. "We are pleased to renew our commitment based on the results NapaLearns has achieved over the last four years."
NapaLearns partners with Napa County public school districts to identify innovative programs that improve student achievement outcomes. Over the last four years, programs seed-funded by NapaLearns and then scaled and sustained by the school districts have resulted in more than 14,000 computers placed in public schools; and, Napa Valley high schools have achieved University of California college-readiness scores along with graduation rates that are higher than state averages.
Most recently, American Canyon High School was recognized for its leadership in robotics and STEM (science, technology, engineering and math) by the University of California, Davis. NapaLearns has also co-funded master's degrees for more than 130 teachers in the county. Overall, more than 20,000 students and 1,000 teachers have been impacted by this partnership.
"We are very grateful to Trinchero Family Estates for this donation," said Peg Maddocks, executive director of NapaLearns. "Renewing their commitment to public education and providing the donation in one lump sum is a testimony to their confidence in our model and the results achieved. This gift allows us to further expand our innovative programs throughout Napa Valley and improve the career opportunities of thousands of more students."
Focus on math, computer science, and career-readiness research indicates that low achievement in math, financial challenges, and unclear goals are the three largest contributing factors influencing students to dropout of college. Success in math parallels success in college because it best prepares a student to analyze and solve complex ideas, NapaLearns said.
Together with the school districts, NapaLearns is investing and expanding two initiatives to address overall poor performance in math. First, Accelerate Math is an elementary school program that helps teachers implement an inquiry-based approach to solving math problems. Second, the C-STEM program focuses on middle and high school students and integrates algebra, geometry, coding, and robotics.
NapaLearns is expanding this program with investments in equipment, curriculum, and teacher professional development. Both of these initiatives promise to help students acquire the skills needed to complete a college degree and improve their career-readiness.
The gift from Trinchero Family Estates allows NapaLearns to expand and double the number of students participating in these programs across more Napa Valley schools as well as to seed-fund new programs focused on college and career readiness, NapaLearns said.