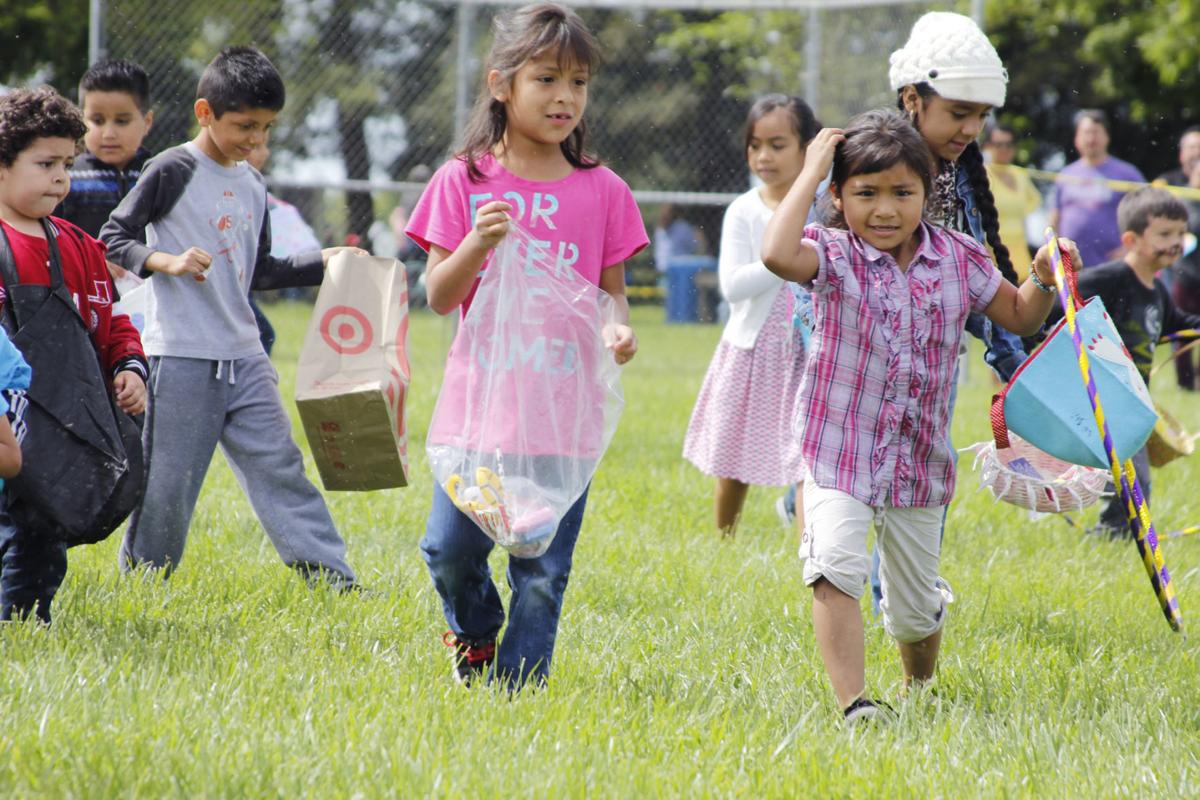 The annual Active 20-30 Club community Easter Egg hunt that last year attracted more than 1,000 youths and their families is no more.
The club announced Thursday that it is ending its sponsorship of the egg hunt, a Napa tradition for the past 30 years.
Active 20-30 club spokesperson Brendan Lesti said the club would be refocusing on a core mission of meeting the special needs of children with disabilities. The club will be partnering with ParentsCAN to put on an invitation-only Easter egg hunt for these youngsters, he said.
If another organization were to offer to take over sponsorship of the egg hunt at Kennedy Park, the 20-30 Club will provide its expertise on how to do it, Lesti said. Easter is on April 1 this year.
The club provided children with an Easter egg hunt, games, face-painting, balloon animals, and partnered with local organizations to provide professional photos with the Easter Bunny, courtesy of Victor M. Samuel Photography, meet-and-greets with members of the Napa Police Department and Napa Fire Department, as well as a book giveaway, provided by Friends of the Napa Library.
Last year, the club partnered for the first time with ParentsCAN to create a new section of the hunt dedicated to children with special needs.
The club's mission is to provide young adults with an opportunity for personal growth, friendship, and leadership development while improving the quality of life of children with special needs, the club said in a news release.
The club's annual events include the George Carl Fishing Derby, Project Santa, Tee Off Fore Kids Golf Invitational, and Battle of the Bags Cornhole Tournament and Fundraiser.
Get local news delivered to your inbox!
Subscribe to our Daily Headlines newsletter.