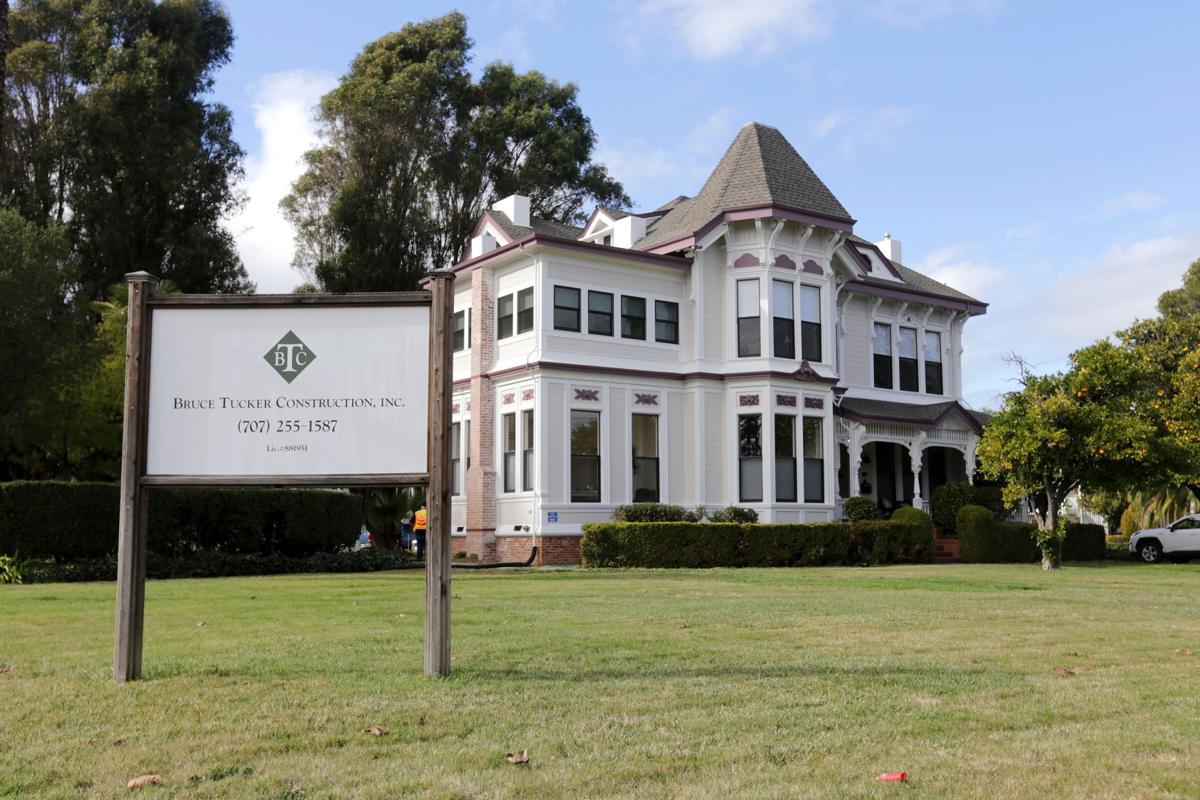 Gray Haven Health & Wellness, the post-prison therapy home that has drawn the ire of its future neighbors in the Old Town Napa neighborhood, has suspended plans to expand beyond its initial six-person capacity, its founder announced Sunday morning.
In a letter to the Napa Valley Register, Gray Haven's executive director Patricia Gray said it informed Old Town residents last week it would not seek to take on more residents "for the foreseeable future" at the group home, which is to be based in the historic Eliza G. Yount House at 423 Seminary St. The program earlier announced it would apply for city permits to modify the 1884 landmark to host as many as 30 clients for its live-in regimen, which seeks to train recent jail inmates from Napa County diagnosed with mental illnesses to live independently and hold jobs after returning to the community.
Support local news coverage and the people who report it by subscribing to the Napa Valley Register. Special offer: $1 for your first 6 months!
"We want to use this time to further discuss our plans with the community, build stronger ties with our neighbors, and earn their support," Gray wrote.
A group of Old Town residents has fought Gray Haven's efforts to host more clients, saying the facility endangers neighborhood residents as well as visitors to nearby Fuller Park to the north and students at Shearer Elementary School, a block east. Opponents alleged that Gray Haven directors had kept neighbors in the dark about their plans for the Yount mansion, which is being renovated to host the program and had been slated under a former owner for renovation as a 25-room bed-and-breakfast inn.
The expansion would have taken place in stages over two to three years, ultimately providing room for 14 people in Gray Haven's core therapy program and 16 people in transitional housing, according to city officials.
The planned therapy home for recently released inmates with mental illnesses comes in for more attacks by future neighbors.
As a group home with no more than six residents, Gray Haven is guaranteed the right under California law to operate regardless of city or county regulations. Directors earlier announced their intention to apply to the city as early as this summer for the right to take in more clients, both in the main Yount mansion and in a pair of two-story bungalows to be built on site.
An online community meeting on the Gray Haven project had been scheduled for Wednesday, April 28 but was postponed, the city announced.
Despite the halt to Gray Haven's expansion plans, Gray, a former Sonoma County judge, promised to continue the program's mission.
"This is a largely underserved population," she wrote of the home's future residents. "They are our neighbors who are doing their best to integrate back into the community and need support and supervision to help them achieve their goals."
During a Register interview in February, Gray outlined a therapy program in which clients would stay at the home for up to two years at a time. Residents would receive room, board, medical and psychological care, as well as various kinds of job skill training to improve their odds of living independently.
The 19th-century Yount mansion in Napa is a few months away from becoming a group home, despite the fears of some nearby residents.
The Yount mansion's former owner Jim Keller in 2013 announced plans a B&B at the site, which is listed on the National Register of Historic Places, but the landmark was damaged in the 2014 earthquake and the conversion never took place. The property was then sold in 2019 to Luis Nieves, the founder and former CEO of the Napa-based AUL Corp. automobile service contract insurance company, who became a member of Gray Haven's board of directors.
Gray Haven will not accept former inmates with a history of sex offenses or arson, or who otherwise pose a threat of violence, Gray wrote Sunday. Residents will be granted the use of bicycles but will not be allowed to drive cars during treatment, and can be terminated for alcohol or drug use.
Catch up on Napa County's top news stories