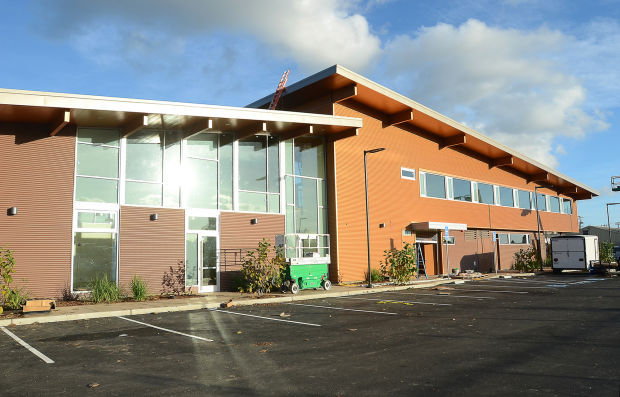 The Napa County Transportation and Planning Agency is exploring how to become a trusted household name before possibly seeking a transportation tax ballot measure.
"We're here now at a turning point," agency Executive Director Kate Miller said. "What I really think we have to work on is agency image."
Not that the agency has a bad image. Rather, transportation officials fear people don't know it runs the VINE buses and helps plan such regional projects as the Highway 12 widening in Jameson Canyon.
"How do we communicate our success?" Miller said.
Agency board members met Wednesday at Hotel Yountville for an all-day retreat to discuss the agency's identity and branding.
The agency is assembling a regional, 25-year transportation plan called Vision 2040. With local cities and towns submitting such desired projects as widening Highway 29 in American Canyon and building bike trails, the overall price reaches $1.8 billion.
But Miller estimates the county will receive only about $735 million in mostly federal, state and regional money over the coming quarter-century. That leaves a shortfall topping $1 billion. There's talk of a Bay Area gas tax and higher bridge tolls, but she doesn't expect such regional fund-raising efforts to fill the gap.
"The message here is we have to be responsible for raising our own local revenues if we want to get any of our key projects done," Miller told the agency board.
A local transportation sales tax and vehicle registration fee are among the ideas on the table. But at this point, the agency isn't proposing a specific ballot measure for a specific date. First, it wants to build its public standing.
One idea broached is the name "Napa County Transportation and Planning Agency" might be confusing. The agency is not part of county government, but is a joint powers authority with the county and its cities and towns appointing elected officials to the governing board.
At the retreat, Supervisor Mark Luce suggested changing the name to Transportation Authority of Napa Valley.
"I think 'authority' is really a strong word we can build on," Miller responded.
But some members said it might be too strong and build false expectations. For example, the state and not the Napa County Transportation and Planning Agency has the ultimate control over congested Highway 29, though the agency can help push forward highway projects.
Some members said transportation planning is a murky bowl of alphabet soup. It's a world where the Napa County Transportation and Planning Agency, or NCTPA, is a joint power authority, or JPA, and a Congestion Management Authority, or CMA, dealing with such money as the State Transportation Improvement Program, or STIP.
"I remember when I joined the board, it was like a whole new language to me," Yountville Mayor John Dunbar said.
Yet that's the world the agency wants to make understandable to the general public.
The agency has hired Green Ideas for $40,000 to work on agency identity and a marketing plan. Board members and the consultants addressed the challenges during the afternoon retreat session. Among other things, they tried to boil the agency's job into a tag line such as "moving people efficiently."
Get local news delivered to your inbox!
Subscribe to our Daily Headlines newsletter.