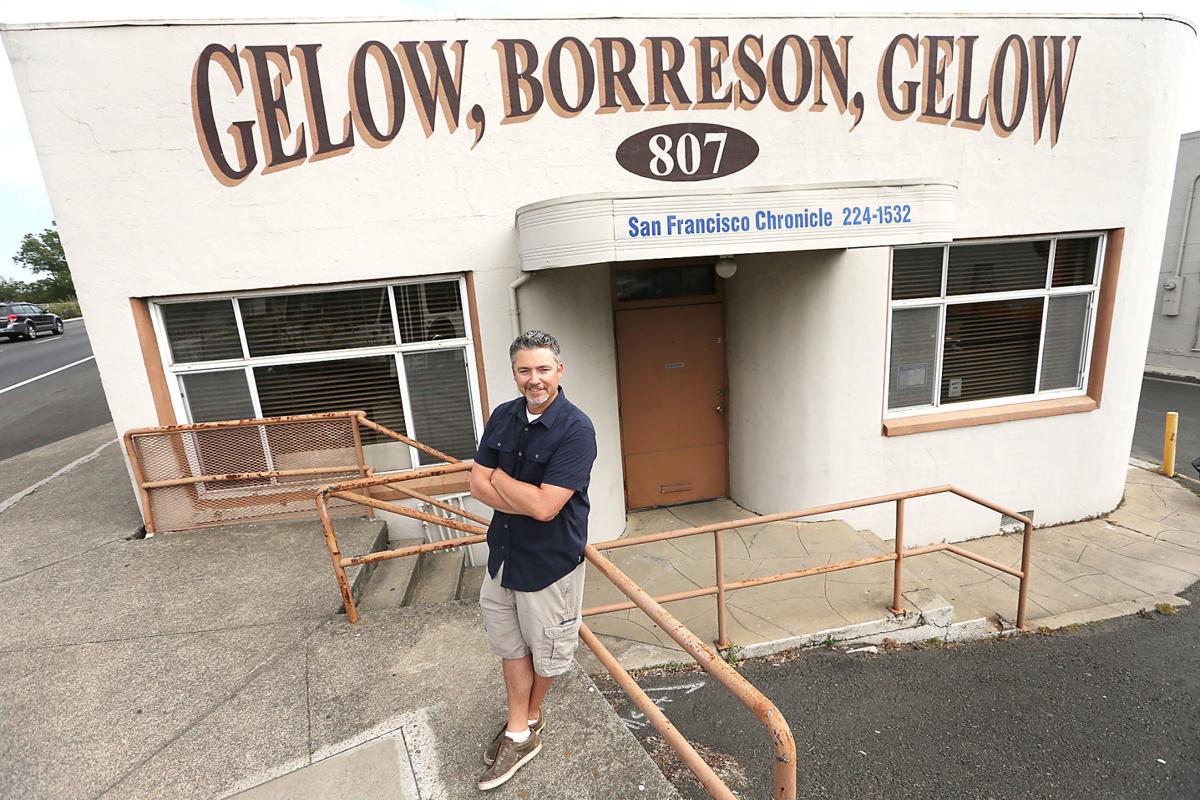 A group of locals thinks they have a solution for what ales Napans.
Napa Palisades Beer Company announced plans to create a multi-million-dollar craft brewery, beer tasting room and beer distribution center at 807 Soscol Ave., next to the Napa River.
"We're going to open something that people are really going to like," said Napa Palisades partner Chuck Meyer. The new brewery will "feel like home and something they feel a part of."
The industrial building, located just north of Third Street, is currently home to Gelow's News Service and Borreson's News Service.
It's also just a stone's throw across the street from the newly opened Stone Brewing gastropub – located in the historic Borreo building.
Meyer said the brewery group just signed a lease for the property. Their next steps are to finalize their plans for a use permit and parking with the city.
The business is currently operating a brew pub at 1000 Main St., at the corner of Main and First streets, in downtown Napa. That location should remain open with the restaurant as its main focus, he said. Meyer's other partners are John Lowman and Kevin Imm.
The new Soscol location will feature a full-scale beer production facility "to make as much beer as we can," said Meyer. Today, Napa Palisades beer is made in Windsor and at the Main Street location in Napa.
At the new location, "We will be able to do a lot more beers and more varieties and age beer and do a bunch of things we don't have the space to do on Main Street," he said.
Napa Palisades would become the master tenant of the large facility, ultimately taking over the entire space. But in the meantime, they are exploring other options, such as subleasing storage space for other businesses.
While it might have been cheaper to lease a production facility in south Napa or American Canyon, Meyer said the goal was to remain in downtown Napa.
"We believe that we will get a significant amount of traffic and brand awareness by being closer to downtown," he said. And the tasting room will also draw customers, he said.
The new location will help "build the brand and take it to the next level. It's a good opportunity."
Meyer described the space at 807 Soscol Ave. as "a unique mix of industrial building with the proximity to downtown."
There aren't many such building that are just one crosswalk from downtown, he said.
And with Stone Brewing now open, "that corner has all of a sudden annexed itself to downtown."
Meyer said the fact that Stone Brewing is right across the street isn't a competitive problem.
"Beer is so unique," he said. "There is still room for growth in the beer community here. We haven't maxed out in that capacity."
"And I think people like variety — just like when you are wine tasting."
Holcomb is quite familiar with the area. He's part of West Pueblo Partners, which leases the Borreo building, built in 1877, to Stone Brewing.
Borreson's News Service and Gelow's News Service are studying their relocation options.
Keith Borreson said the brewery concept sounded like a great idea. "I hope they have great success," he said.
A Napa resident, Meyer is also the director of food and beverage for Latitude 38 Entertainment, the producer of Napa's BottleRock music festival. He's worked in the restaurant industry for 20 years.
Meyer said the group has been looking for such a space for several years.
The project investment is significant, said Meyer. "It's a multi-million dollar project when it's all said and done."
Get local news delivered to your inbox!
Subscribe to our Daily Headlines newsletter.