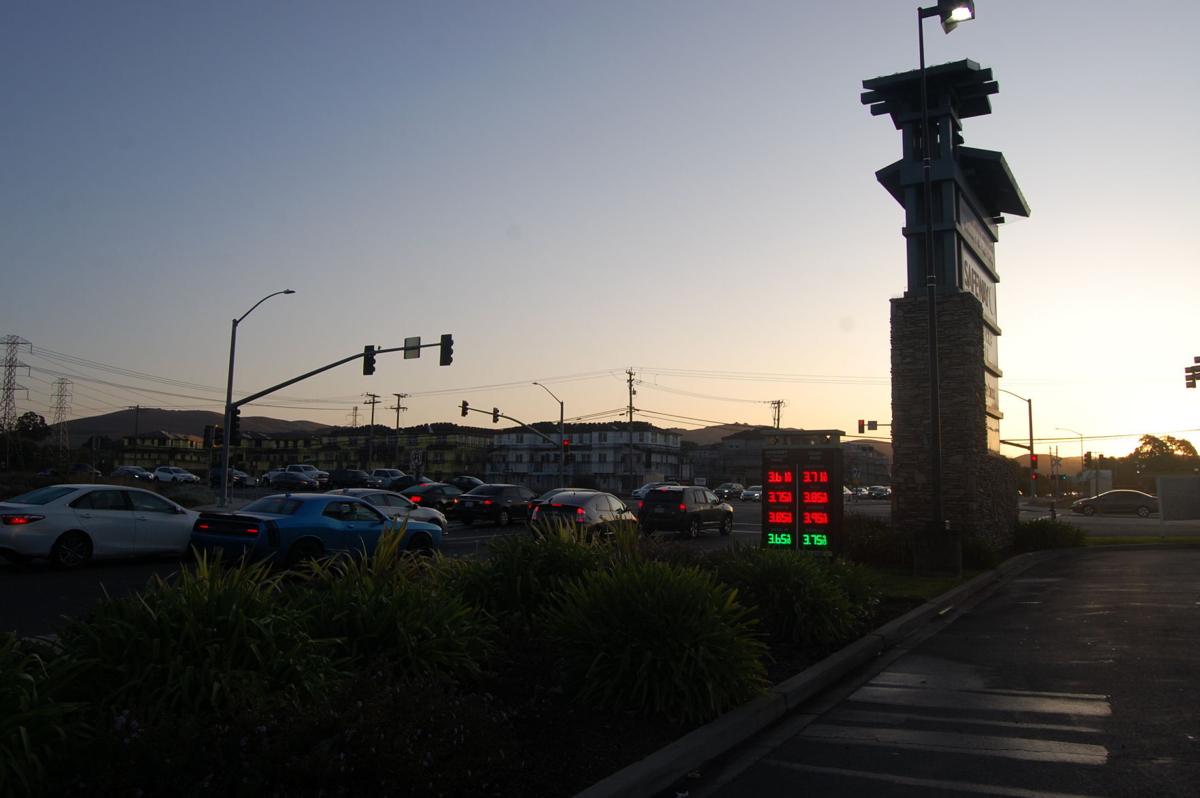 Highway 29 drivers traveling through American Canyon who are frustrated with congestion and swear they hit every red light might soon get some relief.
Smoother-flowing traffic is the goal of an adaptive traffic signal system that will use cameras and sensors to adjust timing at five consecutive signals to best handle real-time traffic conditions.
Napa Valley Transportation Authority Executive Director Kate Miller said Caltrans could debut the already-installed system as soon as this month. The signals are at American Canyon Road, Donaldson Way, Rio Del Mar, Eucalyptus Drive and Napa Junction Road.
"So fingers crossed that it improves the traffic congestion for State Route 29 in American Canyon," she said.
Caltrans public information officials as of Thursday morning were unable to say when the system might begin operating.
Pre-COVID-19 rush-hour traffic in American Canyon was a crawl, with the traffic signal gauntlet creating a giant bottleneck. Drivers might find themselves spending more time than they liked looking at the Walmart Supercenter and other sights.
The new system goes beyond synchronized traffic signals, which can be found in many places, Miller said. Synchronized systems have preset patterns based on traffic studies, while the American Canyon system will adapt to conditions as they happen.
Caltrans operates only one other adaptive traffic system on a highway in District 4, which serves the Bay Area, said a report to the American Canyon City Council.
"I think it might be very helpful," American Canyon Mayor Leon Garcia said. "It will be nice to be the laboratory on that."
The Napa Valley Transportation Authority could equip buses with devices that work with the signals. That way, if an express bus is running late, it can have the green light extended an extra five to 10 seconds to go through an intersection, Miller said.
The American Canyon City Council last week heard an update on Highway 29 improvement plans in general. Council members made it clear they want to see more than the two major studies of proposed improvements that were issued over the past six years.
City Councilmember David Oro said Caltrans hasn't made any significant Highway 29 changes, although a lot of paperwork is flying around.
At the very least, he wants Caltrans to lower the Highway 29 speed limit in American Canyon. He has seen highways with speed limits of 35 mph passing through small towns, Oro said. In American Canyon, the speed limit is 50 mph to 55 mph.
"It's almost criminal," he said. "I'm just glad we haven't had as many accidents as one would expect."
The NVTA's recently released State Highway 29 Comprehensive Multimodal Corridor Plan calls for $368 million in improvement along Highway 29 from Imola Avenue in the city of Napa through American Canyon.
Within American Canyon, the plan calls for such things as bus lanes near intersections to give buses a jump on traffic and for multi-use paths. A pedestrian crossing structure could be built at American Canyon Road.
The 2014 proposal to widen Highway 29 from four lanes to six lanes is gone. Local officials have said the trend for funding highway capacity-adding projects is creating toll express lanes instead.
Watch now: How to safely celebrate Halloween during the pandemic
Get local news delivered to your inbox!
Subscribe to our Daily Headlines newsletter.