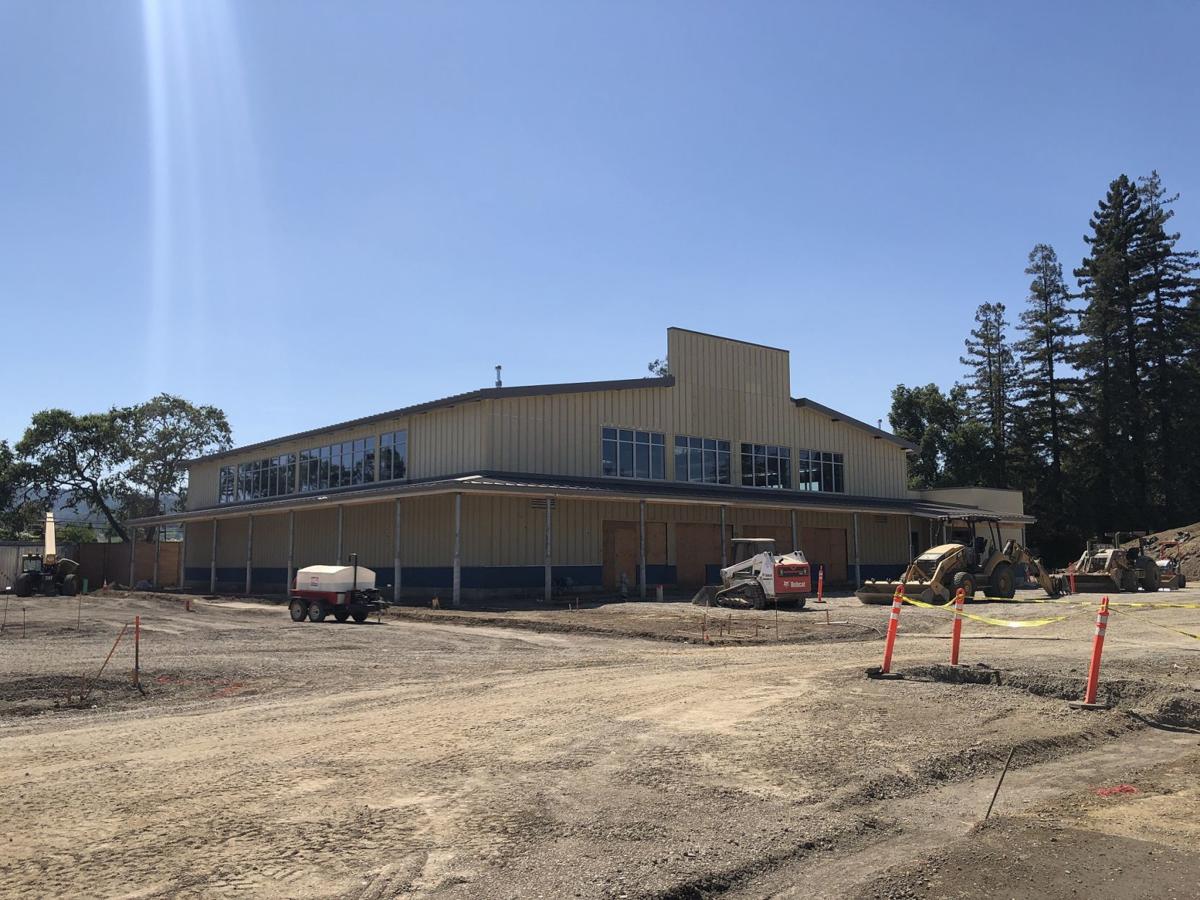 With students returning to the classroom Wednesday, the Napa Valley Unified School District will debut new programs, initiatives and even new facilities.
At the same time, the district also faces some tough choices to deal with the challenge of declining district enrollment and revenue.
"We're really excited about the 2019 -2020 school year," said Rosanna Mucetti, NVUSD superintendent. One new initiative that will impact all high school sophomores and juniors is called SAT Day.
That's when every NVUSD 10th and 11th grader will take either the PSAT or SAT exam in class, on their own campus and for free. The PSAT will be held in October and the SAT in March.
The goal is to encourage college and career readiness "and making that more equitable and accessible" to all students, said Mucetti.
"We're encouraging students to take the test (because) we want the conversation to start," she said.
In a pilot program hosted last year, schools and teachers found that many students ended up choosing to take the free test who maybe never would have considered it before.
Historically, students paid to take the SAT exam, which typically costs between $48 and $65 and is administered on scheduled Saturdays, usually at specific locations, not always within the NVUSD border. The PSAT fee is typically $17.
Those requirements can be a barrier for some students, said Mucetti. "If you are a first-generation potential college student you may not have resources," to take the test.
By offering the test for free, and during the school day, "It also creates a culture" of studying and preparing together. "You're leveling the playing field by making it part of the school's program," said Mucetti.
Once students take the SAT, colleges begin to send them literature. Scholarship programs start to send literature as well. "It inserts (the concept of college) into the life of the young person," she said.
Mucetti said another reason to start offering the free SAT is that in the future such scores may be required to attend a junior college.
Another new NVUSD initiative is a technology plan to offer a computer or tablet for every student in the district. "This is the first time the district will be 'one to one,'" she said.
The one-to-one program will begin this year and take about 18 months to implement, she said.
Secondly, every classroom is getting new interactive "front of classroom" technology, such as a mobile digital board. In the past, teachers might have used projectors and screens. "We're replacing that antiquated model with mobile interactive boards," said Mucetti.
In addition, to encourage NVUSD professional development, employee retention and recruitment, the district added two district-wide professional development days for teaching faculty and other staff.
"Coming together with all 900 teachers and other people that support the classrooms creates equitable access to professional development," said Mucetti.
"When you bring the organization together around professional learning, we're making sure every teacher has access to the same high-quality professional development."
Facilities update: new paint, new schools
Mike Pearson, executive director of facilities, maintenance and operations at NVUSD, reported on facilities progress and plans for the new school year.
Thanks to the $269 million Measure H bond for school facility improvements approved in June 2016, work on the new Snow School and River School campuses is "progressing on time," said Pearson.
The new Snow School, located at 1130 Foster Road, will open on the first day of school Aug. 14.
"There are many, many folks at the school site right now working to make it a start-of-the-art learning and teaching environment," Pearson said this month.
There still will be some work to be done on outdoor space but the school will open as expected. Some 400 students attend Snow School.
The new River School campus, located at the former Salvador Elementary School campus on Salvador Avenue, will open as expected in January 2020, said Pearson. River currently shares a campus with Harvest Middle School on Old Sonoma Road.
"We'll be using the winter break to get the rooms set up," he said. While it doesn't have that many now, River School is estimated to eventually become home to as many as 550 students.
In American Canyon, "We're gearing up for the groundbreaking of Napa Junction elementary school," said Pearson. Currently located at 300 Napa Junction Road, the new campus will be located at the corner of Eucalyptus Drive and Wetlands Edge Road – about one mile from the current campus, which was discovered to sit on an earthquake fault.
A groundbreaking will be held Wednesday at 4:30 p.m.
Napa Junction now has about 400 students but the new school will be built to house as many as 600.
At Shearer, McPherson and Donaldson Way elementary schools, the NVUSD is in the initial stages of planning to install security fencing around each campus.
"We want to create a single point of entry for school safety during the school day and protect our assets on nights and weekends," said Pearson.
Another Measure H project includes turning elementary school kitchens into finishing kitchens so food can be cooked at the school site. School kitchens to be improved are located at Shearer and McPherson schools.
Both Shearer and McPherson schools received a fresh coat of paint this summer, said Pearson. The colors chosen?
Lucerne Blue for the trim and Silver Polish for the rest, he said.
"It's really satisfying to drive both schools and see how they pop now with a fresh coat of paint," said Pearson.
Get local news delivered to your inbox!
Subscribe to our Daily Headlines newsletter.