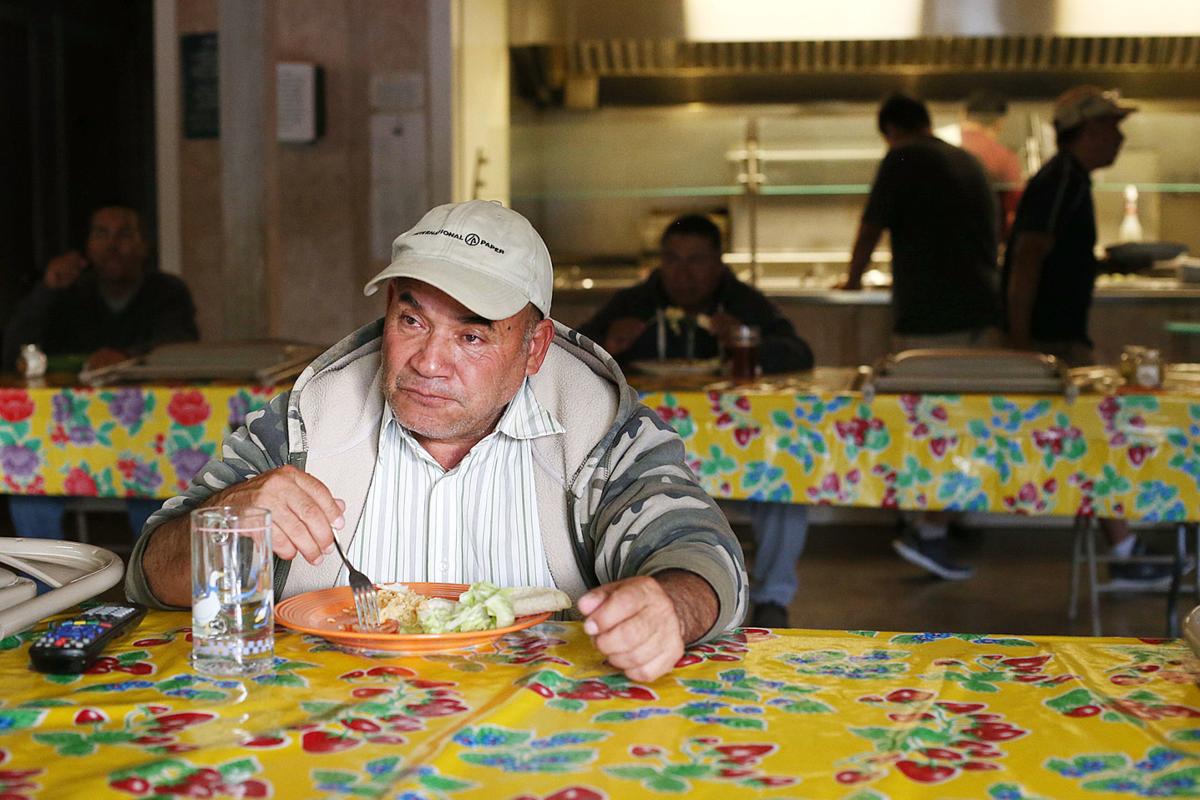 A new law, drawing upon inspiration from Napa's farmworker housing model, could transform the housing landscape for workers and their families statewide.
The bill, AB 1783, creates new opportunity for streamlined creation of single-family farmworker housing on surplus agricultural land, according to Assemblymember Robert Rivas, the bill's author. Among its tenets is that any constructed housing must be managed by a third party non-profit – a point of contention among California's agricultural sector, but a model that Rivas acknowledged had been partially inspired by Napa.
"At every part along the process, I learned what Napa has done, taking a very proactive and unique approach when it comes to housing for agricultural workers," Rivas, who grew up in farmworker housing, said.
He's referring to Napa's three farmworker housing centers, one in Calistoga, one in St. Helena and one in Napa. Each of the centers — on land donated by Joseph Phelps Winery, Robert Mondavi Winery and the Heublein Corp., respectively — houses 60 workers for $14 per night. They're primarily funded through a self-imposed growers tax (currently $15 per acre) and with help from the county, and, in 2017, a $250,000 grant from the state.
"Napa has adopted a very unique model. Our bill isn't doing what Napa's doing, but it's looking at how Napa has done it, and how we can apply that statewide," Rivas added. "The initial buy-in from agriculture (in Napa) to work together and tackle the issue of housing and affordability for workers is commendable."
The bill would exempt constructed housing from "local red tape," according to Rivas, including density requirements normally associated with regulated use of agricultural land. That could potentially open the door for Napa's growers and farmers to build housing on their properties, even given the valley's agricultural preserve.
There are a handful of other options, though the market for farmworker housing is overwhelmed by demand. Calistoga finished construction of 48-unit complex for farmworkers and their families, subsidized by the United States Department of Agriculture, in 2015. At the time of its opening, the complex housed 47 farmworker families (one unit is for the complex's manager) and 163 occupants. Lines for the rentals were "around the block," according to Calistoga Planning and Building Director Lynn Goldberg.
California's Office of Migrant Services (OMS) also currently operates 24 housing centers for farmworkers and their families; the closest center, comprised of 56 two-bedroom and 26 three-bedroom units in Solano County, is open just over half the year. Napa's existing centers, meanwhile, are dormitory-style and house only men.
Rivas's bill bars dorm-style living spaces; it would open doors only for family housing, more the style of Calistoga's complex. And additional family housing is a need, even in Napa, according to Gil Ortiz, the site manager for the Calistoga center.
"I just had one (request) in particular from a worker new to the area who had been wanting to bring his family up north, because they live somewhere in Southern California," Ortiz said, adding that housing for families was an especially "hot topic" a few years ago, though the frequency of requests has since lessened.
"I think once the workers realized that wasn't possible (at the center), they moved on to look elsewhere," Ortiz said.
Many of the workers living in Napa's centers come from elsewhere in the state to work, aware that Napa Valley pays well, according to Ortiz. A substantial amount stay the whole year – about half, according to CHD Property Management Director Santino Garcia.
Because the centers aren't zoned as year round housing, they can't be open more than 335 days a year; during the month when centers are closed, residents must shuttle to a different center (CHD makes a point to stagger the closings, Garcia said). Garcia's also aware of the need for additional housing to accommodate families and female farmworkers.
"The key when you talk about farmworker housing anywhere is that there's just not enough of it," Garcia said. "When you look at what a farmworker gets paid and then what the average rent is — or even more costly, homeownership — there's a deficit there."
Though there's a range of pay grades for workers in Napa Valley, the state-mandated minimum wage is $11. It's difficult to generalize what workers at the centers are being paid, Garcia said, but he characterized many of the men as being "close to poverty."
Forty of California's 53 farm bureaus, including the Napa County Farm Bureau, signed a letter stating opposition toward AB 1783. Napa County Farm Bureau CEO Ryan Klobas said the bill was "a worthy attempt" to address an industry-wide issue, but noted that the farm bureau believes the bill has its pitfalls, including prohibiting state funding of housing for H-2A workers, who come from outside the country to work in American agriculture.
Rivas has said the rationale for that component of the bill is that California should focus on housing workers already living in the state.
The bureau also opposes the third party management mandate.
"The land owner is expressly prohibited from management but is solely liable (for the housing)," Klobas said, of the third-party management mandate. "That's an untenable risk that makes it unusable."
Rivas acknowledged that part of the bill had received pushback from agriculture, noting there had been questions regarding its feasibility. His answer, he said, has been that AB 1783 is an opt-in bill: it's not a mandate. And he's adamant that third party management of housing is one of the bill's most important features, as it prevents what he calls potential for "landlord abuses".
"At the end of the day, if you're a grower, you're not going to get into a contract or agree to something that doesn't make sense for you," Rivas said, emphasizing that the bill's purpose was to create dignified housing for workers and their families.
"I would imagine that growers and nonprofits will come to terms that make sense for everybody. This labor problem we're having in agriculture – I believe the missing piece is housing," he added.