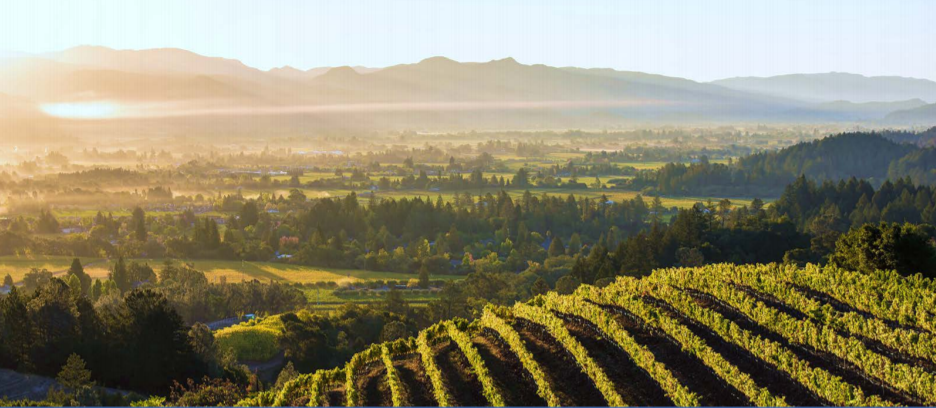 Local environmentalists want to make sure Napa County's new groundwater oversight agency hears their voices, a step that agency members said they intend to take.
County supervisors formed the Napa Valley Subbasin Groundwater Sustainability Agency on Dec. 17 with themselves as the governing board. Critics wanted an agency board with diverse interests, such as the groundwater users and the environment.
The new agency is tasked by the state with creating a plan by 2022 to ensure healthy groundwater levels beneath Napa Valley. Groundwater serves wineries, vineyards and residents and feeds the Napa River during dry months.
On Tuesday, the new agency held its first meeting. Angwin resident Mike Hackett was among those expressing disappointment during public comments.
"Now we have a sustainable groundwater agency that the week before Christmas, you all voted yourselves as that board," Hackett told supervisors. "It seems to be that is tantamount to not developing trust, in fact the opposite."
Soda Canyon resident Amber Manfree, who is a Board of Supervisors candidate in the March 3 election, said the groundwater agency doesn't meet the spirit and intent of state law.
"How is this body going to represent private well users?" she asked supervisors. "How is this body going to represent public water systems? How is this body going to represent environmental uses of groundwater?"
Groundwater stakeholders should be on the agency, she said. They have expertise and will be affected by agency decisions.
Public Works Director Steven Lederer said stakeholders will have a voice on a yet-to-be-appointed advisory committee. Supervisors at a future meeting will decide what the committee will look like and how often it will meet.
"That will be a huge piece of the input going forward," Lederer said.
Supervisor Alfredo Pedroza said having the public wanting to be involved is a great thing. The agency needs to showcase the opportunities.
On Wednesday, Hackett said formation of the agency with supervisors in charge is water under the bridge. He expressed hope supervisors form an advisory committee that is transparent and all-inclusive.
"If they listen to us and hear our voice, then this can still very much be successful," he said in a phone interview.
Other areas required by the state to create groundwater sustainability agencies have done so in different ways.
For example, the Salinas Valley Groundwater Sustainability Agency is governed by 11 representatives from agriculture, cities, a water agency, the environment, public water systems and the public. The Big Valley Groundwater Sustainability Agency is governed by the Lake County Watershed Protection District, which is the Lake County Board of Supervisors.
Agency chairperson and Supervisor Diane Dillon said that the state's designation of the Napa Valley subbasin as "high priority" doesn't mean groundwater levels are low.
"The designation of 'high priority' is just in regards to the importance of the basin," Dillon said. "It's mistakenly attributed sometimes to our management of it."
The state Department of Water Resources has said its order for Napa County to form a groundwater sustainability agency "is not an indication that the Napa Valley subbasin is being managed unsustainably."
Supervisors agreed that the next meeting of the Groundwater Sustainability Agency should include education for the public.
"There's a lot of confusion. This thing's brand new," Supervisor Ryan Gregory said.
Get local news delivered to your inbox!
Subscribe to our Daily Headlines newsletter.