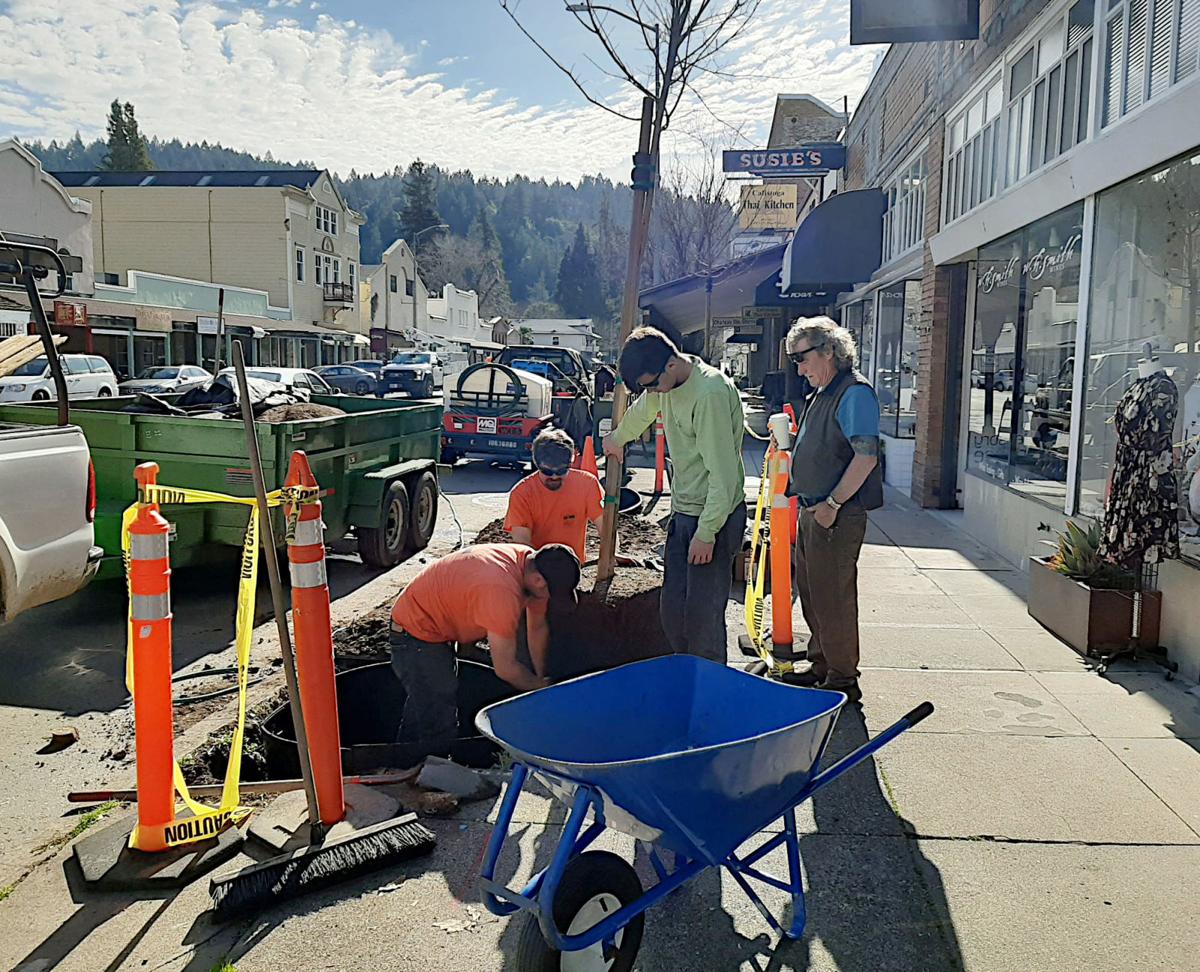 CALISTOGA -- The city of Calistoga is in the process of replacing the decaying trees along Lincoln Avenue downtown with a few new species. The project is planned to take over the next three years.
About 15 trees will be replaced this year, with 10 more next year, and about five more the following year, officials said.
The majority of trees being removed are flowering pear trees, and also a few Chinese pistache, one maple and a couple of crepe myrtles, said Public Works Director Derek Raynor. Most were planted in the early 1990s and are almost 30 years old.
You have free articles remaining.
On Jan. 31, Pacific Tree Care was planting a crepe myrtle tree in front of West of Poppy, near the corner of Washington Street. The tree will blossom with white flowers, to contrast against the red brick building, said the company's owner, Joe Schneider. It takes about half a day just to take the original tree out, along with its roots and old soils, he said.
Red maples and Chinese pistaches will also be planted downtown. Pistache blooms are mostly reddish, and are hardy, small- to medium-sized trees that can withstand harsh conditions and poor quality soils.
Many of the existing trees on Lincoln Avenue are not doing well, Schneider said. "We did an inventory of trees that were dying, or performing poorly, or have a lot of decay."
Raynor said his department is reviewing the arborist's recommendations and will take the project to the city council for further guidance.