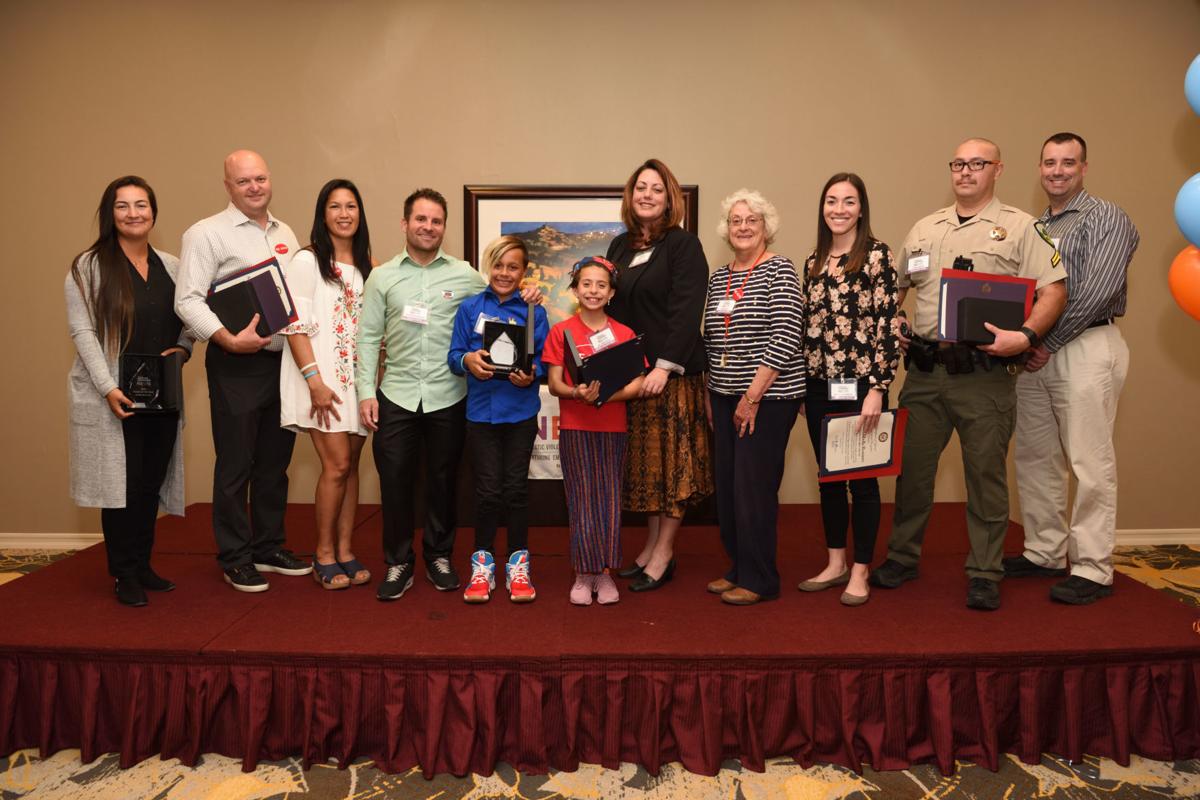 NEWS-Domestic Violence & Sexual Abuse Services held their newly revamped annual awards ceremony on Oct. 24 honoring those who change the lives of families and youth for the better.
— Coach of the Year: Randi Simmons of the women's soccer program at Napa Valley College and Donny Robinson
— Youth Activist of the Year: Ryan Kyote, a Napa elementary school student whose effort to pay off fellow students' school lunch bills resulted in a state law that guarantees school lunches without regard to ability to pay.
— Male Role Model of the Year: Jesse Ward
— Peace Officer of the Year: Napa Police Detective Dustin Dodd who has been the lead investigator in many domestic assault, sexual assault and child abuse cases.
— NEWS Champion: Aimee McLeod, a Napa County deputy district attorney who works on domestic violence cases.
— Hope Award: Alaina's Voice Foundation and Be Kind Napa. Alaina's Voice Foundation was created by Arik Housley and his family after the death of their daughter Alaina in a mass shooting in Southern California. The foundation works to create peace and non-violence in our society.
Be Kind Napa was organized by Talulah and Ruby Finkelstein who have distributed more than 10,000 of the iconic Be Kind buttons all over the world. The project promotes kids to organize acts of positivity and compassion.
The NEWS Peace Awards were sponsored by a donation from The Doctors Company.
A highlight of the evening was the presentation of Coach of the Year to Olympic Bronze Medalist and Napa BMX Coach Donny Robinson.
The Dominicis told of the special bond that Addie had with Donny, and how he gave her and the other BMX children confidence by challenging and inspiring them.
Get local news delivered to your inbox!
Subscribe to our Daily Headlines newsletter.