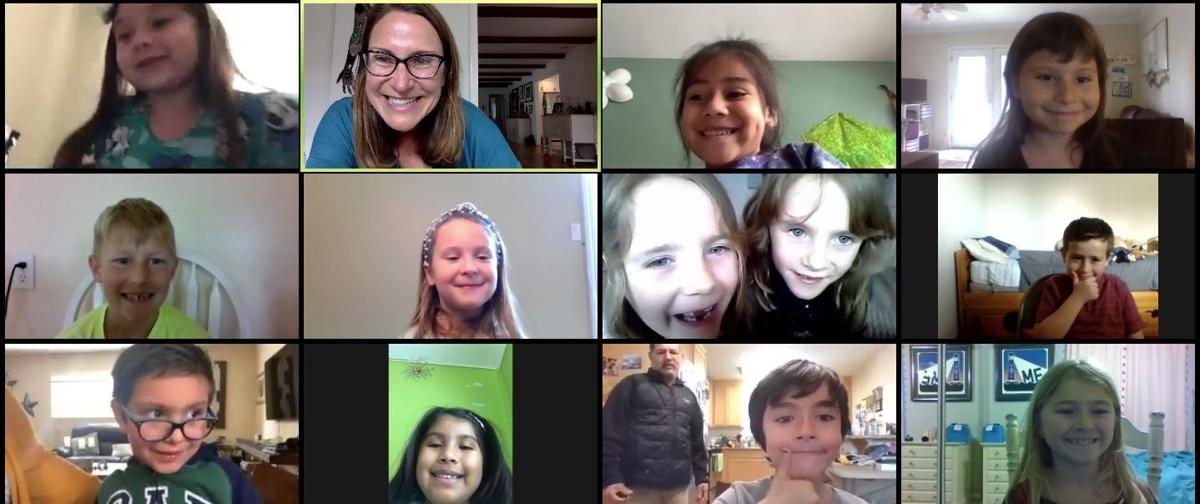 From its first appearances in the U.S., the novel coronavirus loomed as a menace unlike any since the Spanish flu more than a century earlier. With no vaccine on the immediate horizon, educators closed off classrooms and attempted an unprecedented U-turn — teaching millions of children, teenagers and young adults exclusively on the internet, without face-to-face contact for weeks or months.
For the rest of 2020, teachers, parents and students together had to learn on the fly how to continue learning and avoid backsliding, all while awaiting the day when normalcy could safely return.
The local response to COVID-19, by both educators and governments, was measured at first.
In the first week of March, a meeting of county health officials, school district leaders and the county Office of Education produced an agreement to close a school — but not its entire surrounding district — for two weeks should a student or teacher be diagnosed with the virus; county Superintendent Barbara Nemko asked students with colds or coughs to "stay home and self-quarantine." For the moment, however, high school plays took the stage as scheduled, varsity sports teams took the field, and Napa Valley College kept student trips on its summer calendar.
But as the coronavirus began appearing in county after California county, attitudes toward the microbe rapidly grew more urgent in the second week of March.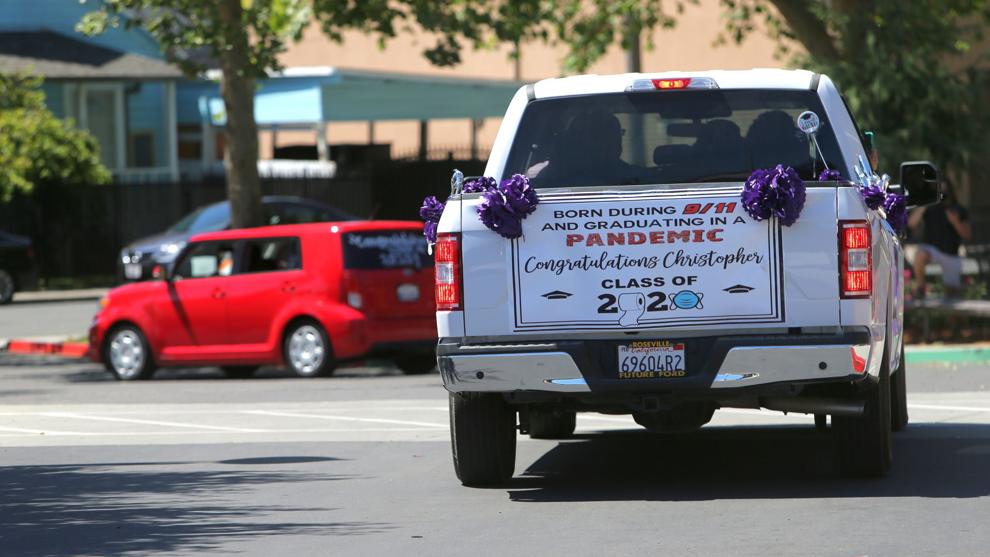 Napa County capped public gatherings to 250 people, then cut the limit further to 50 as "social distancing" became the watchword for slowing COVID-19's advance as best as possible. School productions of "West Side Story" and "Newsies" came to a premature end, sports contests were called off, and travel scrapped for students and faculty alike.
And then, in the late afternoon of March 13, the hammer blow came.
The Napa Valley Unified School District board voted to close its 28 campuses across Napa and American Canyon, effective immediately. Every other public school system in the county, along with NVC and Pacific Union College in Angwin, also shut the doors, abruptly leaving teachers needing to guide their classes from afar — and tens of thousands of students, including some 17,000 in NVUSD, to switch to distance learning for the last three months of their school year.
"It's new for all of us," said Leanna Alcayaga, a fifth-grade teacher at Bel Aire Park Magnet School, a month into the new reality of virtual school. "I've never worked from home. I've never taught from home."
Teachers scrambled to create daily schedules for their unseen students, giving their classes as much structure as possible. NVUSD acquired 3,000 ChromeBook laptops during spring break for students needing a computer to keep up with their course material. And the Zoom videoconferencing program, with its participants turned into numerous headshots on a computer screen, became as ubiquitous to pupils as in the grown-up walks of life.
While the Napa Valley's high school seniors pondered whether they could or should head to their chosen colleges amid the threat of the virus rather than study from home, their schools searched for ways to provide them a semblance of celebration as they graduated.
For many, their step into adult life took place during a series of drive-through ceremonies, each capped and gowned senior stepping from his or her family's vehicle to accept congratulations and a diploma from school staff.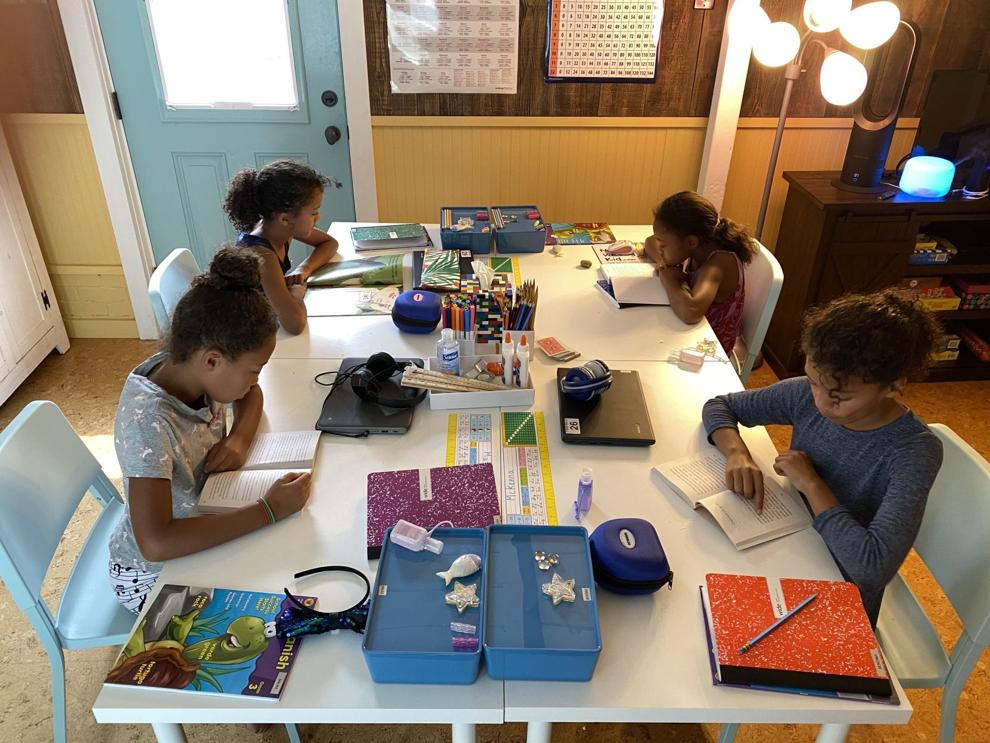 "This is not the graduation you expected, but we'll do our best," principal Raul Guerrero told the 57 teens graduating from Calistoga Junior-Senior High School over a public-address system during a June 12 commencement at the Napa County Fairgrounds. On the speedway track were parked dozens of balloon-decked cars and SUVs painted "CLASS OF 2020" or "WILDCATS," from which some of the graduates stood up through open sunroofs.
As the pandemic continued through the summer and into fall, parents seeking child care came under increasing pressure, as did many of the care providers themselves.
Even as layoffs left some families unable to afford the service, demand skyrocketed nonetheless just as preschools and day-care hubs were forced to cut capacity to provide safe distancing between children. Providers who raised their rates nonetheless felt the squeeze from heightened safety rules requiring higher staffing levels and more frequent sanitizing.
By the summer, attention turned to how quickly Napa Valley schools could resume in-person teaching for at least part of the week.
An early move by the tiny Pope Valley School to welcome back some 50 students a month before other local schools was abandoned shortly before the scheduled July 20 reopening after a surge in coronavirus infections in the county. Ultimately, public schools, as well as private academies like Napa's Justin-Siena High, took the conservative route by resuming online-only classes in August, although the progressive Blue Oak School took advantage of rainless late-summer conditions to teach children in the open air, using 70 tree stumps as temporary seating.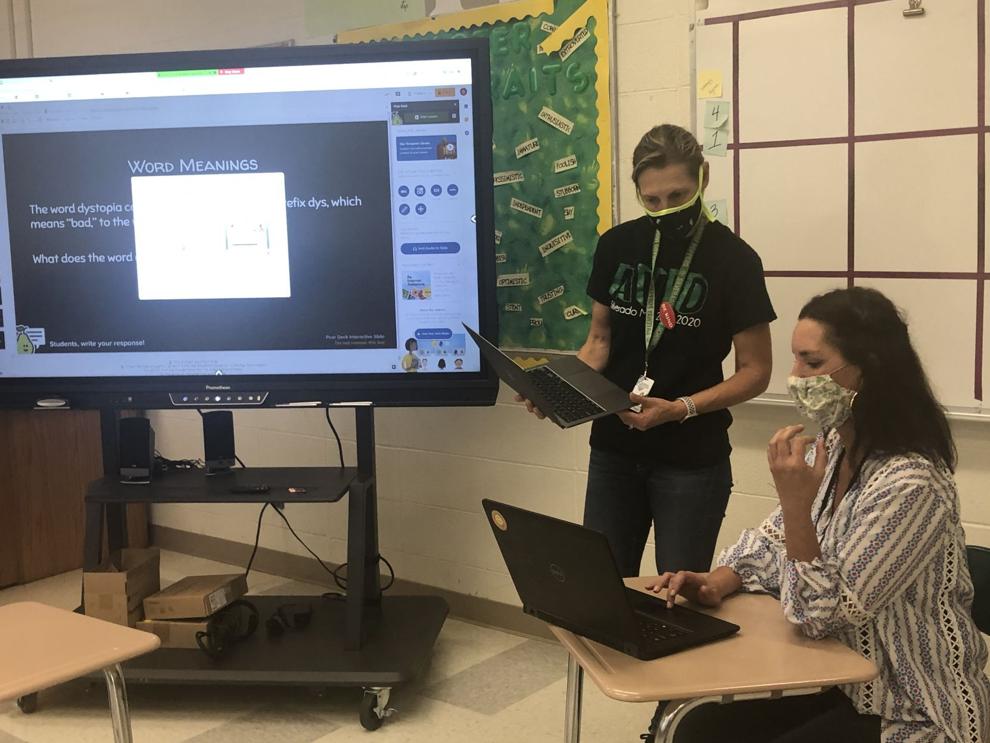 What emerged in Napa's public schools by late October was a choice offered to parents — keep their children learning remotely from their homes, or ease them back into their campuses for two half-days a week.
Once inside their school buildings, students who began returning Oct. 26 would face a daily routine transformed by the need to keep people safe in a time of danger — widely spaced desks, hand sanitizer pumps everywhere, Plexiglas "sneeze guards" in offices and limits on the number of people to a room. Masks would cover the face of all teachers and staff, as well as pupils from the third grade up; face coverings were strongly encouraged for the youngest children as well.
Electives like choir singing and brass playing — which could raise the risk of spreading the virus — remained off limits. Fall-season sports teams at local high schools first had their seasons delayed, then were cleared by the state to begin practicing in early December — and then were put on hold again after a late-year surge in COVID-19 infections across California and the nation.
Some 40% of NVUSD students entered the district's "hybrid" program, which combined three days a week of virtual learning with two half-days in the classroom. Underpinning the program — the first step toward an eventual full-time return to campus once coronavirus vaccines are available to the general public — was the testing of 250 school staff members each week, about once every eight weeks per worker. (The district later announced it would move to monthly employee testing at school sites.)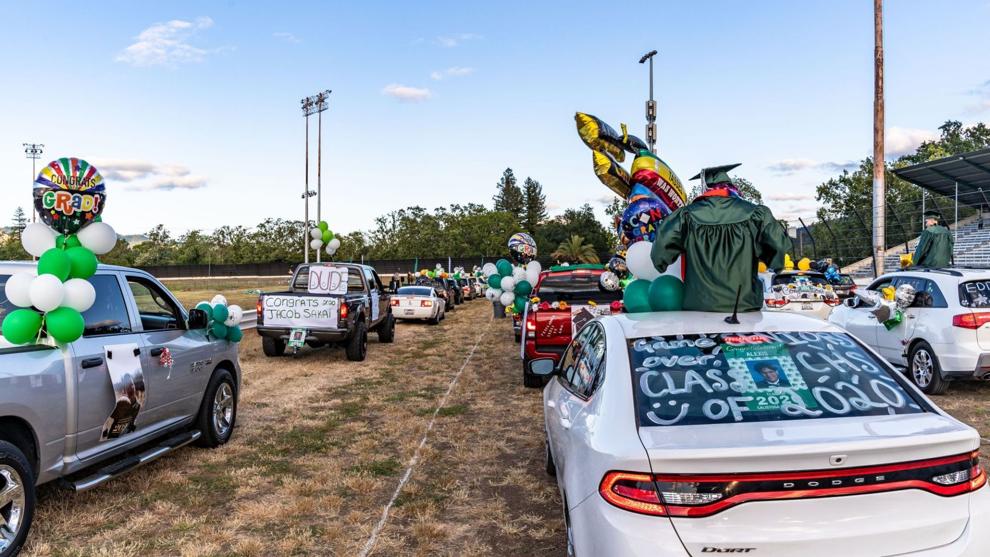 By mid-December, the tests had revealed 166 coronavirus cases among students, teachers and staff, although NVUSD's positivity rate remained well below the 5% level that could lead to a campus shutdown. Sixty-nine of those who tested positive were students who have remained in the online-only program, the district reported. (All of the cases have originated away from campuses, Napa County's public health officer Dr. Karen Relucio reported.)
Shortly before classes let out for three weeks over the Christmas and New Year's holidays, the district admonished families to err on the side of caution when weighing whether to send their children to campus — and above all to ensure no one is sent to class with even the hint of symptoms.
"Please take extra caution when you or your student is ill and stay home," Mike Mansuy, NVUSD's director of student services, urged parents in an online letter after reports of several students going to school despite signs of illness. "As a community, we must work together to keep our schools open and keep our community safe."
WATCH NOW: NURSE AT ADVENTIST HEALTH ST. HELENA GETS HER COVID-19 VACCINATION
HOWARD YUNE'S MOST MEMORABLE NAPA VALLEY REGISTER STORIES FROM 2020
Howard Yune's most memorable Napa Valley Register stories from 2020
For me, the most lasting memories of 2020 will inevitably revolve around the forces that overturned what we considered "normal" life until this year — the coronavirus pandemic, a historic season of wildfires, and anti-racism protests that played out in Napa as in numerous communities nationwide.
But as the year ends, I include as one of my five most memorable stories my account of Napa's Lighted Art of Festival back in January. It was a taste of fun and relaxation that now seems so long ago, but that we hope to reclaim again.