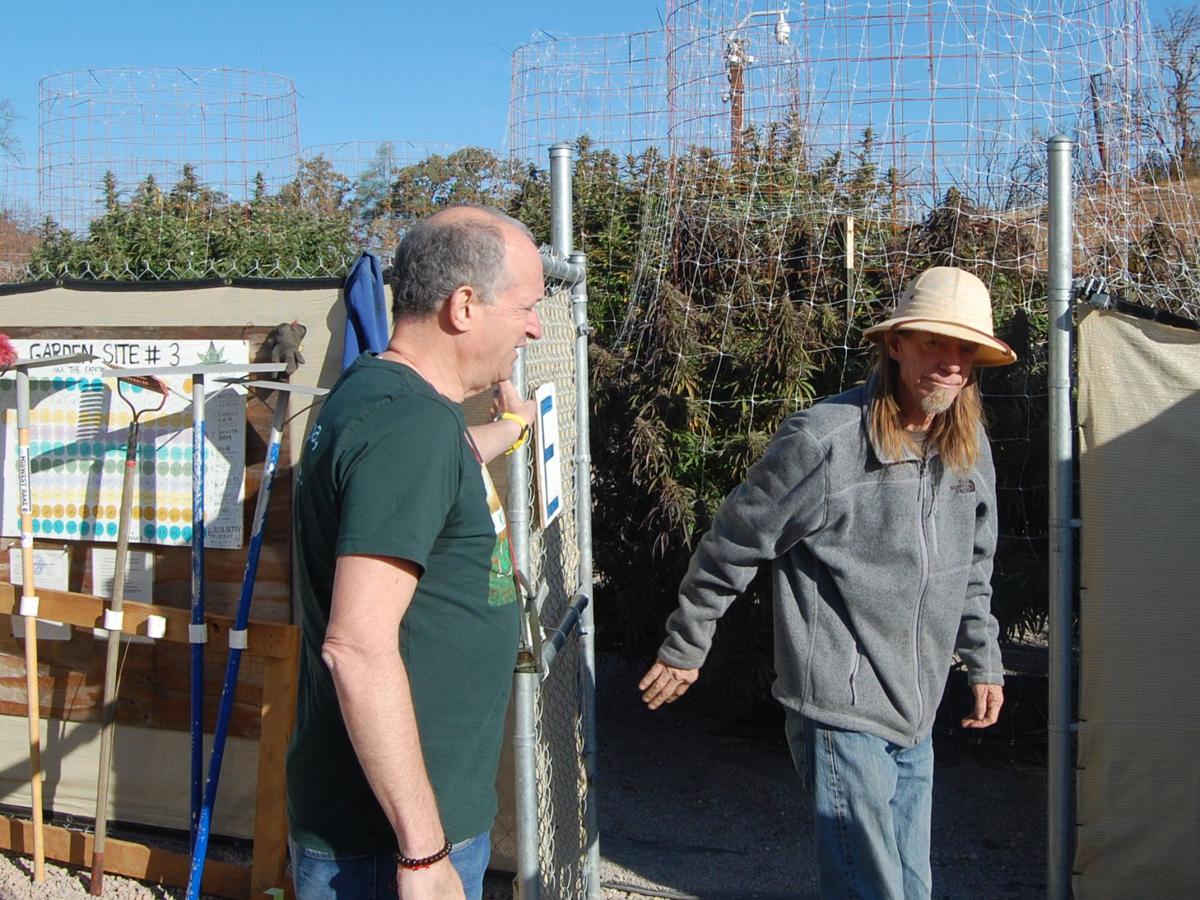 Napa County and its cities continued grappling in 2019 — sometimes reluctantly — with what place cannabis should have in world-famous wine country.
The county has no recreational cannabis dispensary. But this past year saw the first local medical cannabis dispensary doing business. Harvest of Napa is located in the city of Napa where Second Street ends at Highway 29.
"We are a patient-focused company and that will never change," store general manager Jamie Bender said in January. "We're all about finding the right product for each person's body."
Many of the customers previously drove to dispensaries in Vallejo, he said. Vallejo is in neighboring Solano County.
Some cities discussed cannabis policies. The Yountville Town Council in April explored what parts of town might have a dispensary without being too close to youth gathering spots. In December, the town council suggested that cannabis might better belong in a spa, lounge or restaurant.
The most high profile, local cannabis debate was whether Napa County government should allow commercial cannabis cultivation on farmland.
Some county leaders saw no hurry to tackle the matter, even though 61 percent of Napa County voters in 2016 said they favored statewide Proposition 64 legalizing cannabis in California. Voters were concerned about access, not commercial cultivation, and dispensaries should be in cities, they said.
But the Napa Valley Cannabis Association gathered enough signatures to qualify Measure J for the March 2020 ballot to allow commercial cannabis cultivation and manufacturing with regulations in the unincorporated county. It appeared residents would decide if wine country should also be cannabis country.
Then the group pulled the ballot measure with the hope it had spurred the county Board of Supervisors to take action. Member Eric Sklar said a law crafted by the county allowing and regulating commercial cannabis cultivation is a better way to go.
Public comments at Board of Supervisors meetings demonstrated that the commercial cultivation issue is controversial.
Tom Davies of St. Helena called commercial cannabis cultivation "a threat to the wine industry." He envisioned Napa Valley visitors being greeted by cannabis hoop houses surrounded by barbed wire, with armed guards and guard dogs, a scenario cannabis supporters disputed.
"I also wonder how our visitors would like the smell," said Davies, who is president of V. Sattui Winery. "The smell (of cannabis cultivation) is unmistakable. It smells like skunk. It is not pleasant."
Others championed the idea of commercial cannabis grows with proper regulations. Stephanie Honig of Honig Vineyard and Winery in Rutherford said cannabis is a high-value crop that could be grown small-scale on marginal land.
"People are using more cannabis and drinking less wine," she said. "So if we don't address that, we're really going to stay back in the times. We really need to move with the times and market ourselves as progressive."
Napa Valley Vintners representative Michelle Novi told the Napa County Board of Supervisors on Sept. 17 that the local wine industry took 150 years to build. She called commercial cannabis cultivation "a risk that is simply not worth taking."
He proposed keeping cannabis grows away from the Napa Valley floor and from areas visible from the valley's main roads, Highway 29 and Silverado Trail.
Supervisors agreed to hold community outreach meetings in January to gauge public opinion. That could lead to commercial cannabis cultivation rules for the county or a decision to keep cannabis cultivation illegal.
Whatever happens, local cannabis laws will again be a topic of discussion in 2020.
Barry Eberling's memorable stories from 2019
Here's some of my 2019 stories from the Napa County world of transportation, wine and communities - nothing too heavy, but hopefully with useful information.