This wildfire season, the farmworker community is asking for greater protections against them, their jobs and their families.
Through advocacy with organizations like North Bay Jobs With Justice, Napa and Sonoma Valley agricultural workers have a voice and avenue to discuss their concerns in hopes of a safer, more just workplace.
NBJWJ has a coalition of over 30 labor and community groups working together to provide services and resources to agricultural workers in the North Bay, which executive director Max Bell Alper says has members ranging from faith leaders to environmental rights advocates.
By listening to the needs of the communities they serve, these leaders can then help come up with an action plan to address safety and ethical concerns in the workplace.
Support local news coverage and the people who report it by subscribing to the Napa Valley Register. Special offer: $1 for your first 6 months!
"As an organization, we really believe in listening to workers, so we went out and did really in-depth surveys with farmworkers to learn about the impacts on them during the wildfires last year," said Bell Alper. "We went out with the intention of doing 30 in-depth surveys, and oftentimes these are very traumatic situations, so it takes a lot of care and time to get to those issues. We found out there was so much interest that instead of doing 30 surveys, we ended up doing 100."
The results of this survey are now guiding Bell Alper and NBJWJ to come up with an advocacy plan for the agricultural workers community.
"We really made an effort to not only go really broad in the community but go really deep and make sure that we really understood all the different experiences from different parts of the community," he said. "We worked really closely with a partner organization that works with indigenous migrant farmworkers, and so we did these surveys not just in Spanish, but also in three different indigenous languages."
Bell Alper said they also partnered with a group of domestic workers who had to see ag employment during the pandemic, as well as a community group for LGBTQ+ farmworkers to capture their experiences as well.
"What we found was that there were really five main issues that would make a difference for farm workers during wildfires," he said. "One is language justice, two is disaster insurance, three is community safety observers, four is premium hazard pay, and five is clean bathrooms and water."
The NBJWJ survey ultimately found that there are a "significant number" of agricultural workers whose first and primary language is an indigenous language, which is oftentimes left out during training procedures and other modes of important crisis communication.
"We are wanting to make sure that as folks are going to work in the harvest in extreme heat and smoke near wildfires, that people are able to train in their first and primary language," said Bell Alper.
This language barrier is also represented in that third identified factor — the presence of community safety observers — as Bell Alper and his surveyors found that an overwhelming number of folks felt isolated as a result during this time.
"People didn't really know what they were going through during these really difficult times," he said. "So we looked at the number of Cal OSHA inspectors … If you look at Sonoma and Napa, they are part of a five-county area, and there's a million workers and only 10 inspectors."
Of those 10, Bell Alper says only one speaks Spanish and none speak any indigenous languages.
"So it's not surprising that agricultural workers feel alone and like they don't have that support," he said. "In our coalition, there's a lot of people who are stepping up to be Community Safety Observers, so that same group of doctors, teachers, faith leaders, union members, environmentalists, who are concerned about farmworkers and their safety, are stepping up and we're training people in that process to be able to make sure that farmers are not there on their own."
The second and fourth factors — disaster insurance and hazard pay — are directly related to already-existing income disparities. Hazard pay has become a topic of discussion during the pandemic, which thus far, Bell Alper says agricultural workers in Napa and Sonoma counties haven't received.
"There's more and more studies about the impacts of not just the fire, but the smoke as well in terms of long-term impacts, which is also connected with COVID," he said. "What workers are asking for is that if they're going to go into hazardous situations, that they should be properly compensated for taking that risk."
As for disaster insurance, this factor applies to situations that are so hazardous that workers are pulled from the fields and left without work. Some employers may continue to compensate their farmworkers, but since much of this community is undocumented, Bell Alper said many are not eligible for unemployment benefits.
"The last one, clean bathrooms and water … honestly we were surprised to hear this was a concern," he said. "This is partly why we really base our work on what the workers themselves say they want because this can't really be seen … The frequency of bathroom cleaning is a real concern, especially as more and more ash falls from the sky during fires, and there's an increase in the number of people who are working and using the bathrooms during harvest."
Bell Alper said that this particular concern was raised mostly by women workers represented in the survey, reiterating the importance of reaching all demographics of the ag community.
"This is an industry that is overwhelmingly owned and managed by white men, and we hope that they're going to be open to hearing the concerns of mostly immigrant women and women of color," he said.
Upon gathering and processing this data, the NBJWJ has now put together an outreach strategy that includes consumers, vineyard management companies, interested community members and the like. With such clear assessments from their survey process, it is easier for the group to tackle what Bell Alper calls the "laundry list" of issues facing their community, primarily focusing on the impact of wildfires for this specific project.
"It's really important to recognize that we are going through a major transformation here on the land that we live on in the North Bay, and we find ourselves on the front lines of climate change," he said. "And as usual, everyone is impacted, but we're not all impacted in the same way. In this situation, we find that once again, it's immigrants, people of color workers who are the most impacted in their jobs and in their homes."
"We need to be honest as a community about the level of change and transformation that climate change and fires are having, and we see this after every disaster: The income inequality grows … We think we can do better."
Photos: Napa Valley grape harvest 2019
Napa Valley grape harvest 2019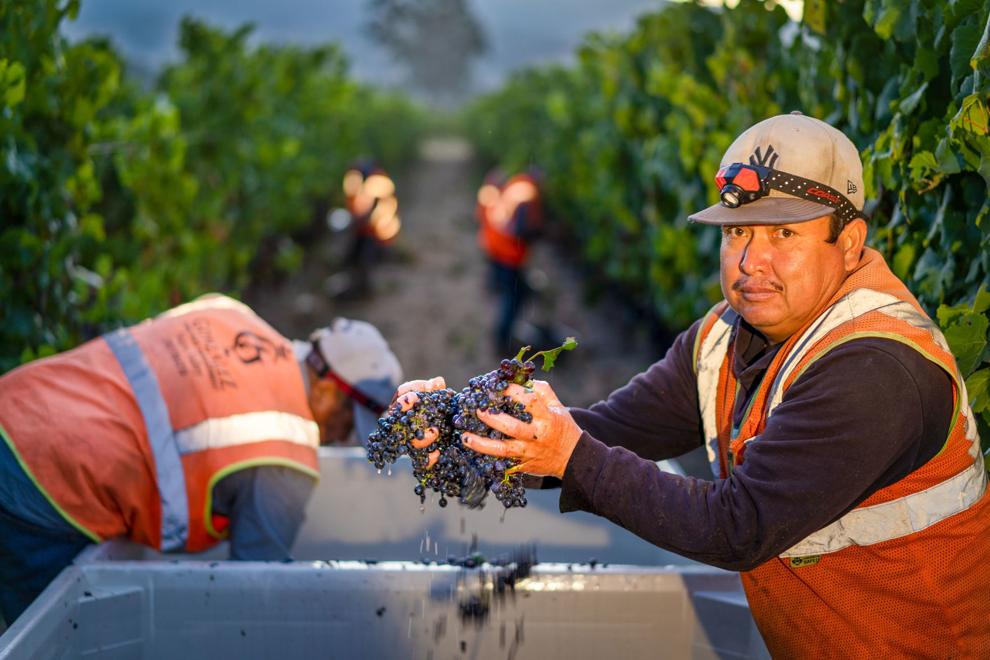 Napa Valley grape harvest 2019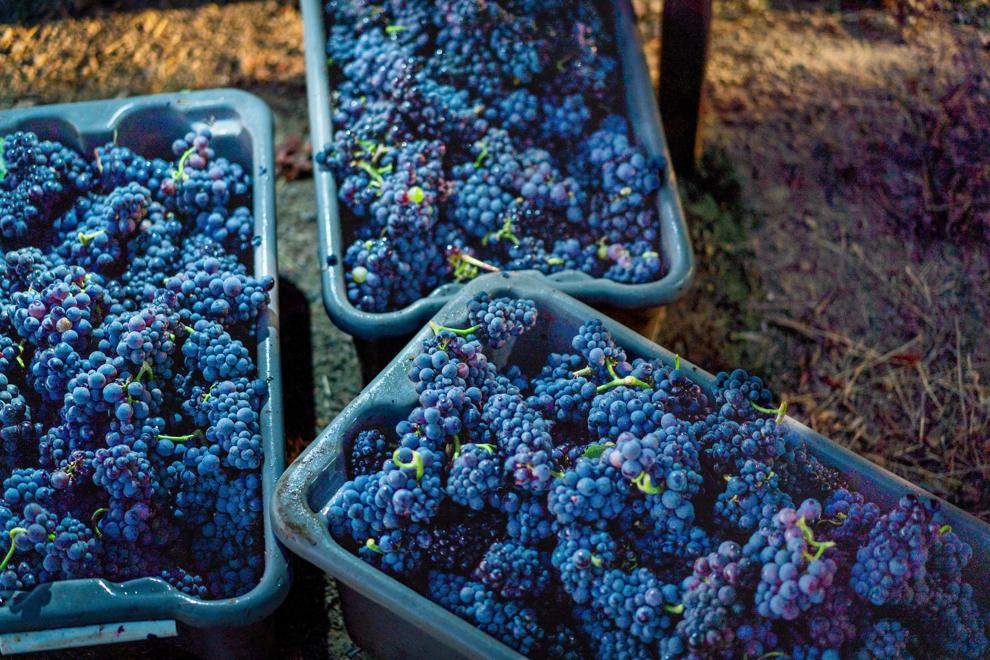 Napa Valley grape harvest 2019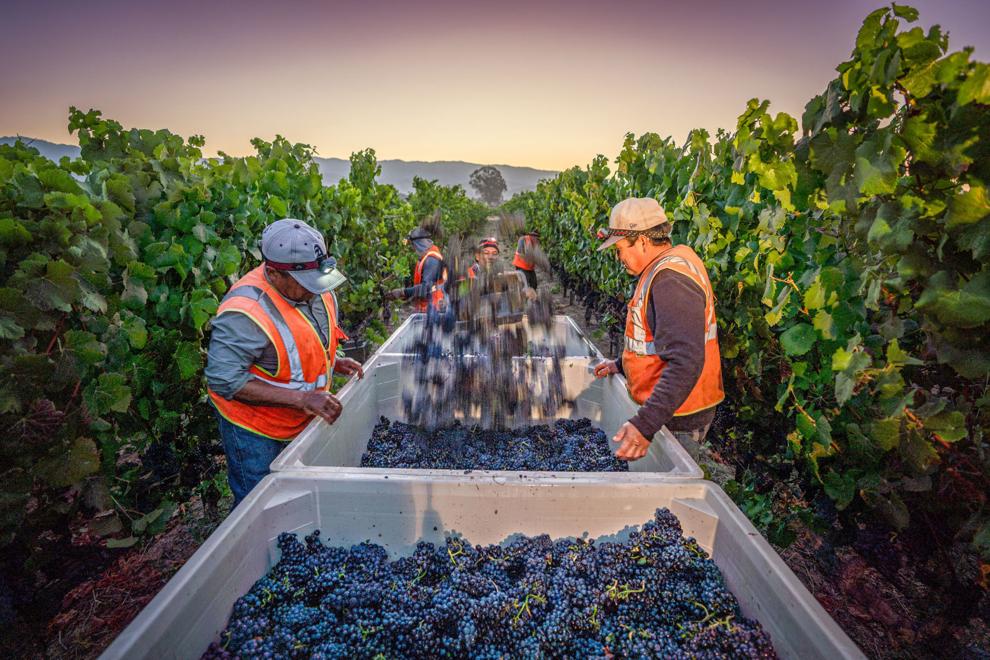 Napa Valley grape harvest 2019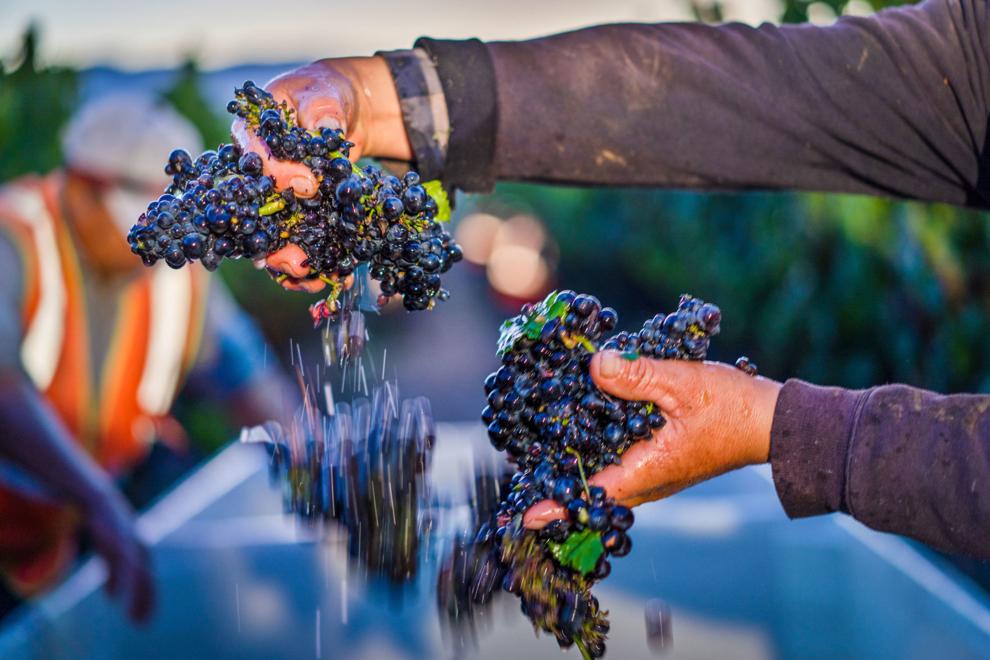 Napa Valley grape harvest 2019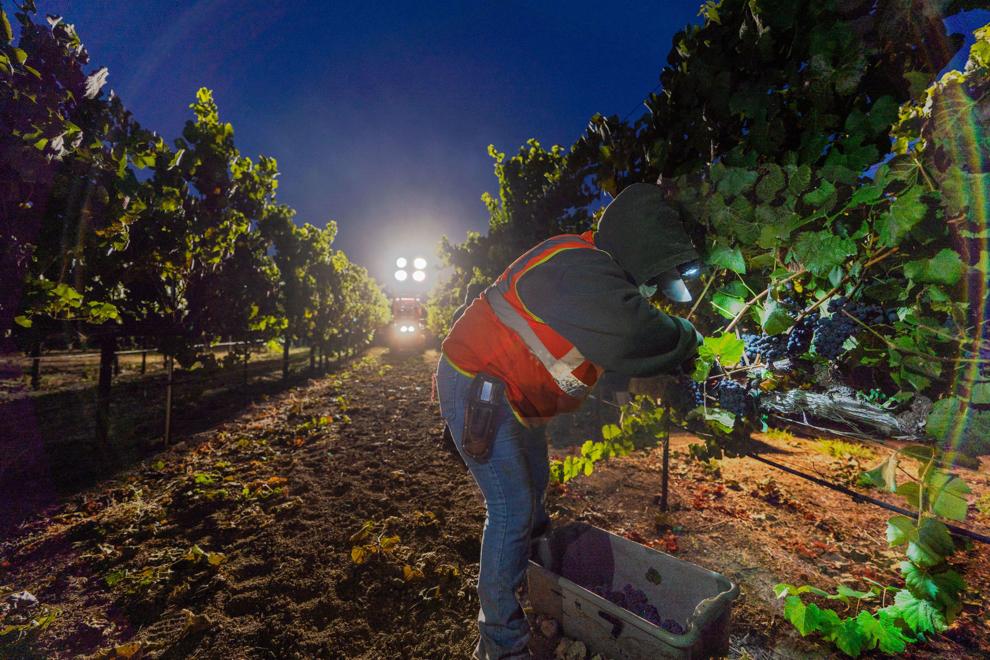 Napa Valley grape harvest 2019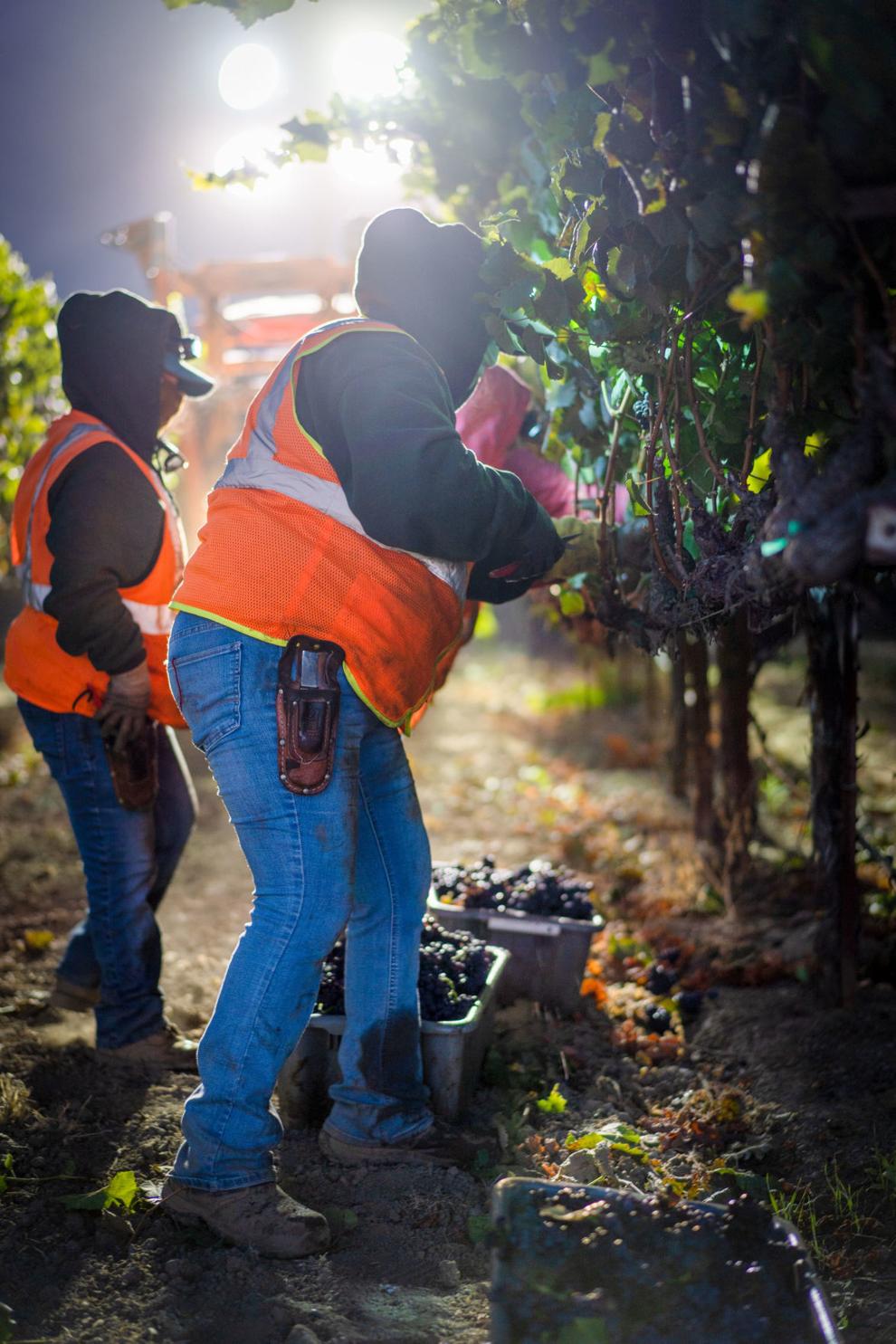 Napa Valley grape harvest 2019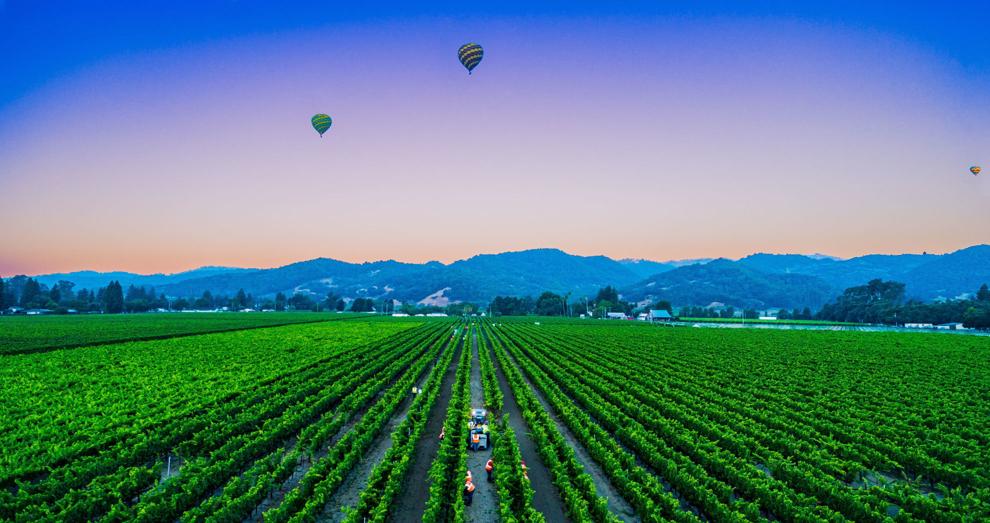 Napa Valley grape harvest 2019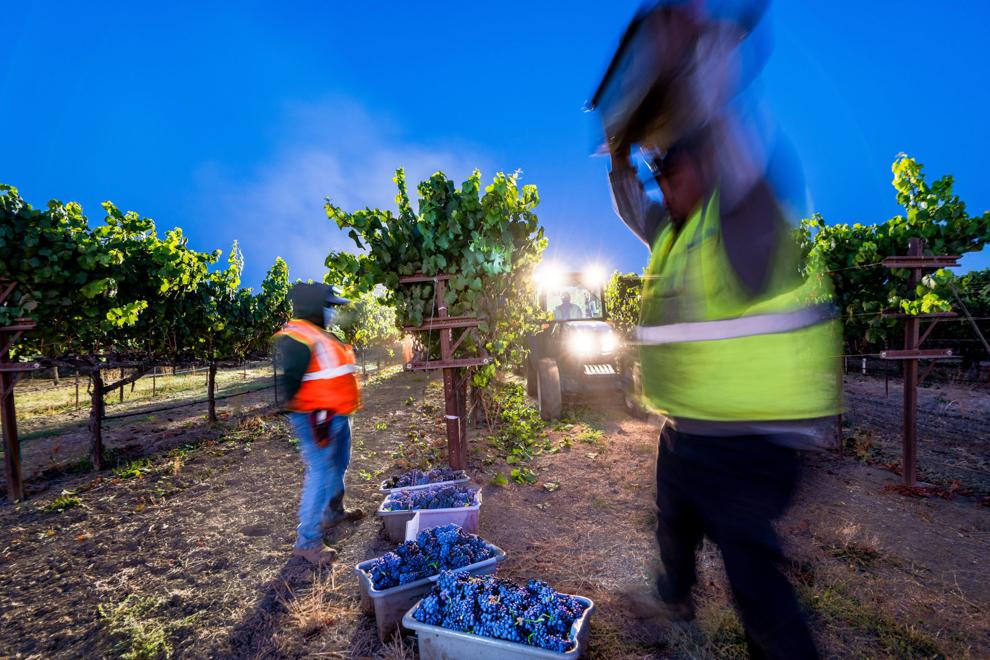 Napa Valley grape harvest 2019