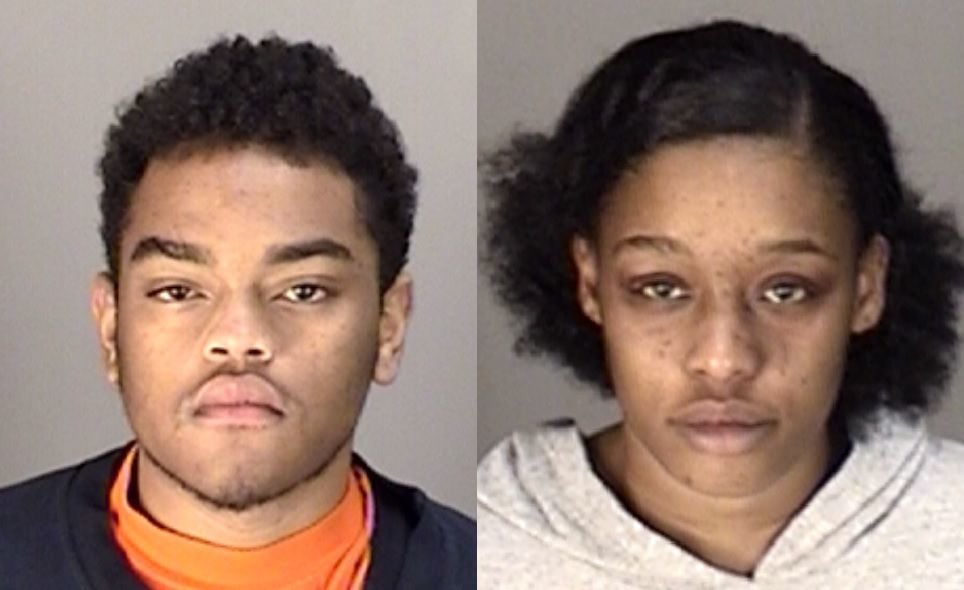 Napa Special Investigations Bureau detectives say they arrested two Vacaville adults Tuesday night who were exploiting two juvenile victims for sex trafficking.
Detectives followed up on recent leads provided by the Napa County Juvenile Probation Department and began investigating sex trafficking in the city of Napa, according to a bureau press release sent Wednesday. Detectives began an operation Tuesday night and determined that a female would meet with an undercover detective to exchange money for sexual favors, according to the press release.
The female was brought to a meeting point by Evan Anthony Miracle, 20, and Samirah Minnae Lee, 19, of Vacaville, according to the press release.
Both were arrested around 9 p.m. on suspicion of a felony charge of human trafficking of a minor, jail records show. Miracle and Lee were booked around 3 a.m. on Wednesday morning, and remained in jail Wednesday.
Detectives determined that a 17-year-old Napa County teenage girl negotiated the meeting with the detective, according to the press release. She was arrested on an outstanding Napa County arrest warrant for violation of probation. She was booked into Napa County Juvenile Hall and the bureau offered her services, according to the press release.
Detectives also learned of a 15-year-old Napa County girl who was a victim of human trafficking, but staying at a residence in Dixon, according to the press release. Detectives and the Dixon Police Department found the teenager, arrested her for an outstanding Napa County warrant for violating probation and booked her into the Napa County Juvenile Hall. The bureau also offered her services, according to the press release.
The investigation is ongoing. Anyone with information about drug and human trafficking in Napa County can contact the bureau with tips at 707-253-4458. Tipsters may remain confidential or anonymous.
Get local news delivered to your inbox!
Subscribe to our Daily Headlines newsletter.