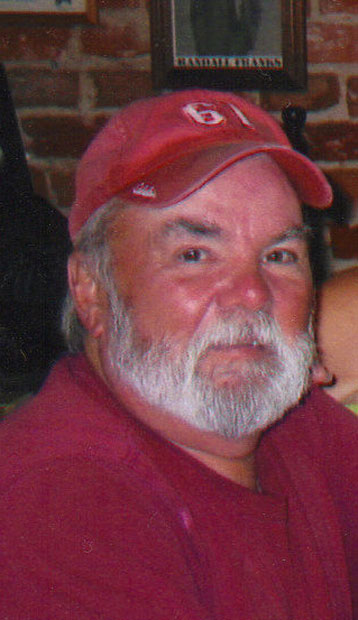 Joe Ramos was born in Napa on Oct. 12, 1938, to Joseph and Irene Ramos. He graduated from Saint Vincent's High School in Vallejo and soon after joined the U.S. Air Force. Joe served four years for his country and received an honorable discharge in January, 1963. He married Dorothy Lee Stumley on Feb. 2, 1963, and they started their life together in Napa. Joe worked at the Veterans Home of California in Yountville while attending college. Joe was then off to the police academy, where he graduated at the top of his class. 
Joe joined the Napa Police Department in 1963, and spent the next 30 years enjoying his life in Napa with Dorothy, raising a family and working on his ranch at Soda Canyon. Joe retired from the Napa Police Department in 1992 with his best friend, John Paolazzi. Dorothy continued to work and Joe spent the next 10 years working the ranch with his beloved dog, Sati, and honing his gardening and cooking skills. 
Dorothy retired in 2001, they sold the family ranch and moved their life to Mendocino, Calif. Joe spent his spare time volunteering as the chief curator of the Dahlia Garden at the Mendocino Coast Botanical Gardens and cooking up many savory creations. These things, along with his family, were the passion in his life.
Joe died peacefully at home with his family by his side on Sept. 7, 2011, after a long battle with cancer. Joe is survived by his wife of 48 years, Dorothy; his children, LeeAnn Blazer and spouse, Dale of Napa, Laura Tyrrell and spouse, Patrick of Boston, Joe Ramos, II, and spouse, Stephanie of Oregon. Joe is also survived by his grandchildren, Nicholas, Kristi, Chelsea, Brittney, Piper, Greg, Haven, Shaden and Hailey. He also has three great-grandchildren, Magnus, Jordan and Jakob. He is also survived by family members, John Paolazzi of Portland and Veronica Ramos of Reno, and many relatives in Napa.
Joe was predeceased by his parents Joseph and Irene Ramos of Napa.
A service will be at Saint Anthony's Catholic Church in Mendocino, Sept. 12, 2011, at 10 a.m. A reception will follow. Joe will be placed at his final resting place at a private ceremony in Saint Helena at a later date.
In lieu of flowers, please make donations in his name to the Mendocino Coast Botanical Gardens.