For Michael Smith, lead physical therapist at Queen of the Valley Medical Center, it was the unexpected cancellation of his son's little league championship game.
For Angela Graf, the hospital's director of clinical excellence, it was the worsening headlines increasingly bannering the news.
For Chief Medical Officer Amy Herold and Supply Chain Director Dennis Giordano, it was the moment Queen of the Valley Hospital received word it would take in two COVID-positive patients from the beleaguered decks of the Diamond Princess cruise ship.
Support local news coverage and the people who report it by subscribing to the Napa Valley Register.
For Noemi Mauricio, a clinical community educator with Adventist Health St. Helena, it was the first time a symptomatic patient — just an arm's length away from her — tested positive for COVID-19.
There was no singular moment, Napa County's health care workers say, in which the pandemic became suddenly and collectively real to them in March of 2020. One year ago this week, the coronavirus was slowly making itself known in the United States, prompting a domino effect of alarm and lockdowns across the country.
This time last year in Napa, Public Health Officer Dr. Karen Relucio had just issued the county's first shelter in place order; just a few days earlier, schools had closed, and sports were canceled. Actor Tom Hanks publicly announced he and his wife, Rita Wilson, had fallen sick with the novel virus. Disney Land shuttered for the third time in history.
Thinking back on mid-March of 2020, Graf, the Queen's director of clinical excellence, remembers just how little the world seemed to know about COVID-19 and the subsequent anxiety that uncertainty was causing.
Graf's work requires her to be intimately involved with the hospital's infection management team, she said, and the prevention manager had begun putting together the earliest iteration of a plan to deal with the virus if and when it reached them. So little information was yet available about the virus that determining whether it would just be another flu-like illness or something worse altogether was still difficult, Graf recalled.
More and more the evidence began to point to the latter; the situation in many places around the globe, including New York City, was escalating. Graf knew things were turning serious — and still, there was just so much she didn't know.
"There were times when I thought to myself: 'I don't know how to do this, I've never been a part of a global pandemic, but I don't want to let my team down, I don't want to let the hospital down, I don't want to let the community down," she said.
Her daily focus changed from general safety and regulatory management to being "99.9% focused on COVID," Graf added: she was consumed with thoughts of how best to care for patients, how best to control the spread of the virus and how to keep caregivers, the hospital's staff, safe.
That's the thing about COVID-19, according to Chief Medical Officer Amy Herold: it is entirely, unimaginably all-consuming.
"I don't remember pre-COVID," she half-joked. "I'm like — that existed? What did I do with my time when I wasn't doing this all the time?"
For health care professionals, Herold said, there has been no escaping the virus's fallout: it is front and center at work, of course. But then to go home to loved ones from whom you must keep your distance, or to keep away from friends and family whom you are determined not to expose.
"It's been soul-consuming," Herold said.
The fall and winter were challenging times for the hospital, Herold said: first, in October, the Glass Fire, the second of the year, forced a number of staff to evacuate, displacing them. Adventist Health St. Helena was evacuated, too; the Queen scrambled to absorb a portion of their staff and all of their patients, some of whom were COVID positive.
The fires let up just before the holiday season; in Napa and across California, coronavirus cases and death numbers were the worst they had ever been. To Herold, it was a kind of a slap in the face: first had come March, with so much fear and uncertainty; then the summer, the tide of its first real surge; and now this, a third wave, something that had seemed impossible until it was upon them.
"We called in national guard nurses, paramedic resources, and nursing students to come help. We put the (surge) tent back up, and this time we needed it," Herold said. "We had people die. Patients were getting sicker — it was physically hard, and it was emotionally hard."
Mauricio, who graduated from nursing school in December 2019 and joined Adventist Health six months ago, spent many days embedded within vulnerable communities, including farmworkers and seniors, she said. She knew her work was making a difference — as a bilingual care provider, she found herself bonding with patients and becoming a trusted source of information for the Spanish-speaking community. But things became personal when both of her parents — including her father, who works as a farmworker — came down with COVID-19, she wrote: then, more than any other time, she felt defeated.
"As cases and deaths continued to rise all around the world, I turned to both science and my faith to keep me going," she wrote of making it through that time. Both her parents ultimately recovered.
"I knew the vaccine was being developed, and that there would soon be a light at the end of the tunnel," Mauricio added. "I had hope and got up every day to work long hours, knowing that the little I was doing could save lives."
Supply Chain Director Giordano and his team were also consistently working long hours: they'd log 14 hour days, and then continue their work from home just to ensure the hospital and its caretakers had adequate personal protective equipment (PPE). And, like Mauricio, he thought of both his family and the difference his team might make as he slogged his way through the spike in the summer months, which felt like "one big, long day."
"I thought, the sooner we can get a handle on this, the sooner my family will be safe, too," Giordano said. "I was also reminded several times we were making such a huge difference, and that kept me going through all of this."
Even amid spikes, the hospital never had to deny a request for PPE, Giordano said, pride in his voice as he talked about the hardworking team he oversees. (The mantra was "this is what we have today — let's not panic about tomorrow now," Herold said.)
To pull it off, they got creative, Giordano said. Early on, Ford Motor sent them a box of 1,000 face shields; some of the hospital's physical therapy staff, short on work because of shutdowns, formed a veritable assembly line for additional face shields. Community members and local businesses called Giordano personally to ask what he needed, how they could help, even if they could knit masks for staffers.
"It was overwhelming support from the community to the point where I had to ask for help fielding calls and documenting all of the offers and just thanking everyone," Giordano said. "It literally became a full-time job, fielding those calls."
That kind of support — both from the community and from each other — kept caregivers afloat, Lead Physical Therapist Smith said. After patient capacity at their clinic dropped dramatically in the wake of the shutdowns, his staff refused to remain idle. Some manned the door of the hospital, doing temperature checks; others volunteered themselves to work with COVID patients; more, still, started what Smith called "a miniature PPE factory."
"They wanted to do something to help — to contribute," Smith said, emphasizing his appreciation of his team. "In my mind, it was a real dual purpose: they helped keep us outfitted with PPE, and the PPE kept my staff working."
His staff has returned to the clinic in recent weeks, Smith said: they're at almost 100% capacity again, though with different hours and safety protocol in place. The pace has slowed elsewhere in the hospital, too, according to Giordano, who said things are the calmest they've been since the Queen admitted its first two coronavirus patients off the Diamond Princess in March.
Graf, reflecting on the year behind her and the one ahead, described herself as "cautiously optimistic." The world is headed perhaps not for pre-pandemic normalcy, but a "new normal," Graf said, one that makes her hopeful.
"Sometimes I think back, and I'm like — how has it been a year? And then I think back to where we were, and that really just feels like a lifetime ago," Graf said. "We've come so far this year. I think that's something to reflect on, too — just how much we've been able to work through, how much more knowledge we have, and that now we have a vaccine. There's just a lot to be thankful for."
Watch now: Napa's Queen of the Valley Hospital adds Providence to name
Photos: Napa's Queen of the Valley Medical Center—faces and places
Photos: Napa's Queen of the Valley Medical Center—its faces and places
Queen of the Valley Medical Center
A New Year baby at Queen of the Valley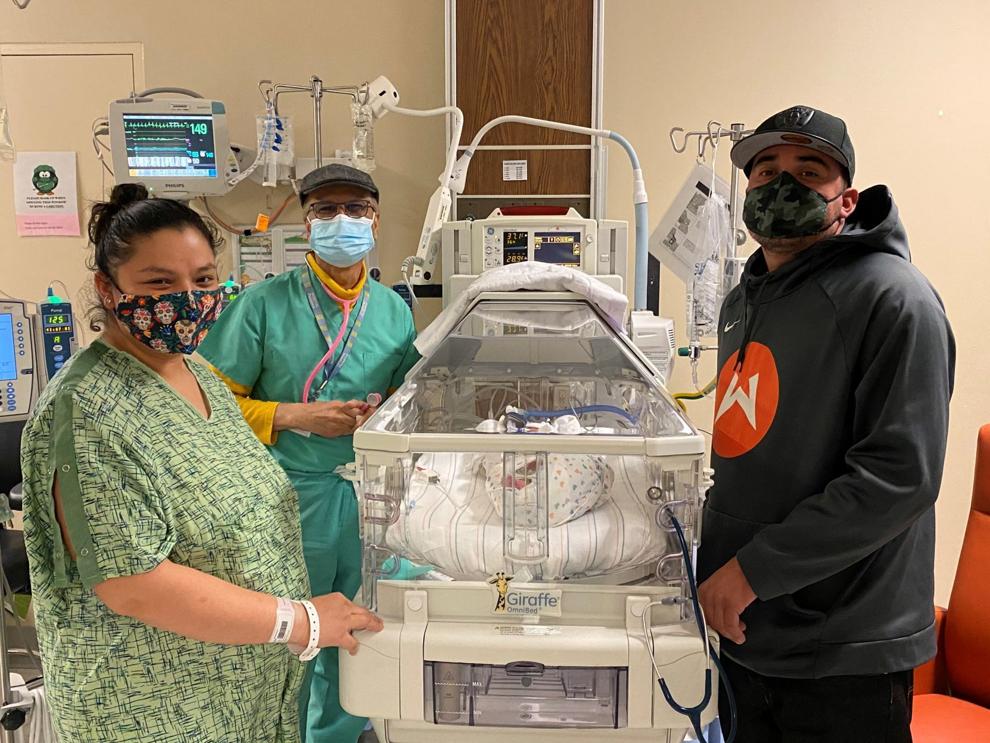 Vacaville Fire Department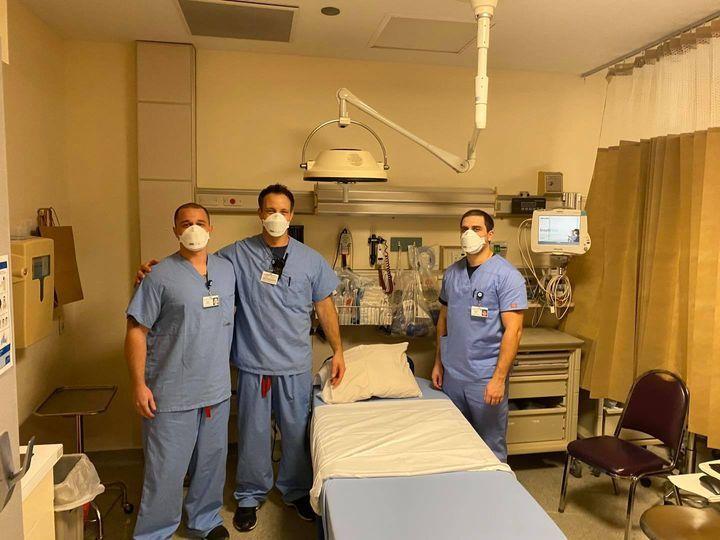 Gianna Peralta, MPH, CIC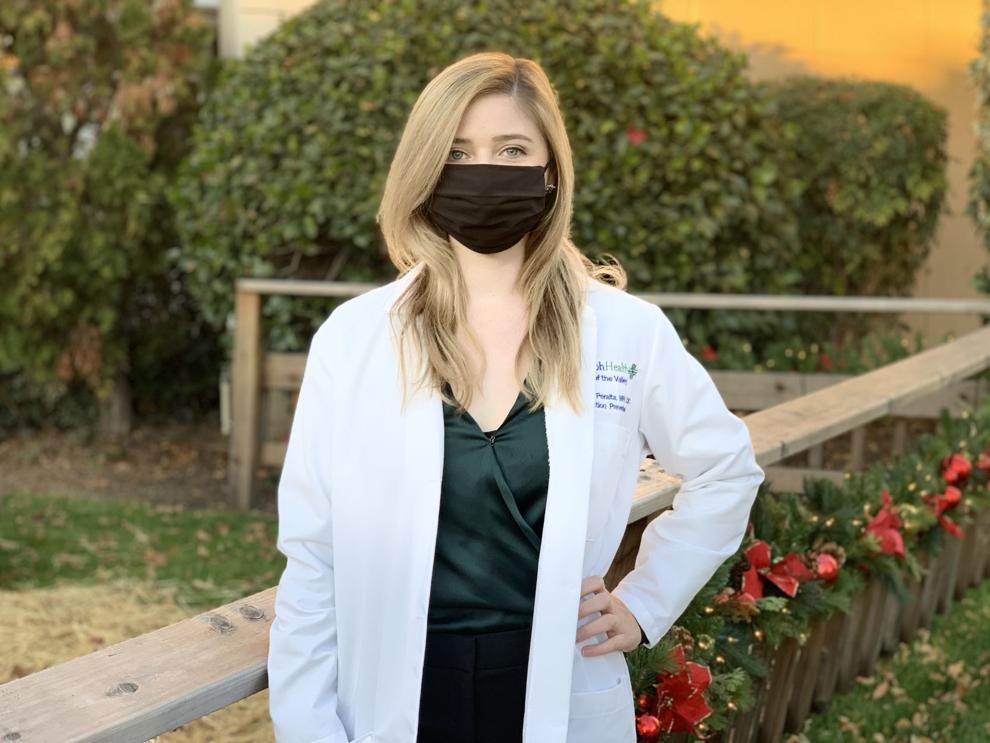 Napa High School Chamber Choir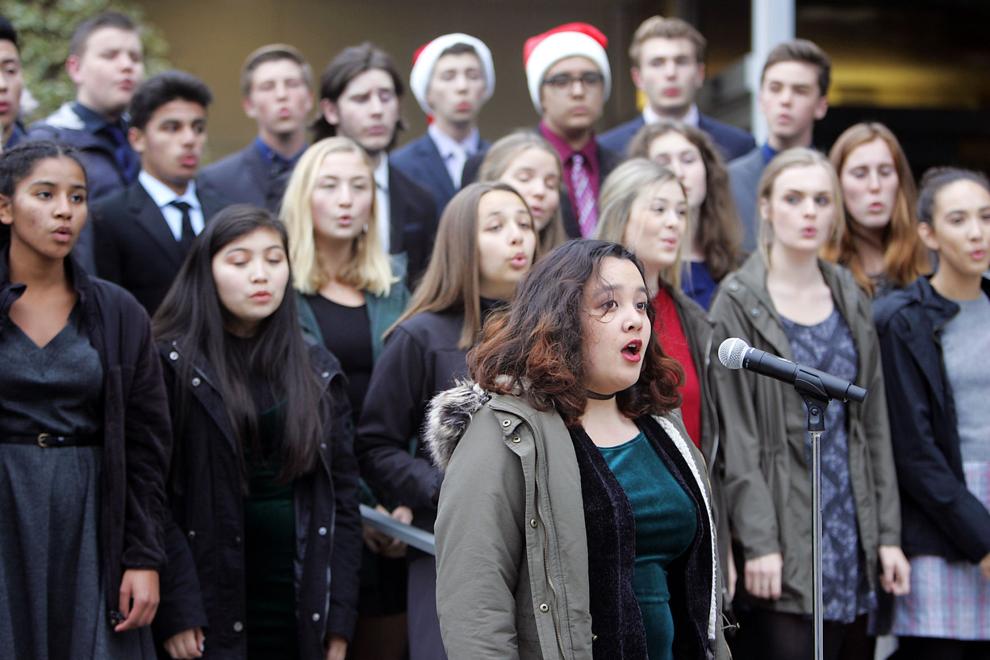 Nurses at Queen of the Valley Medical Center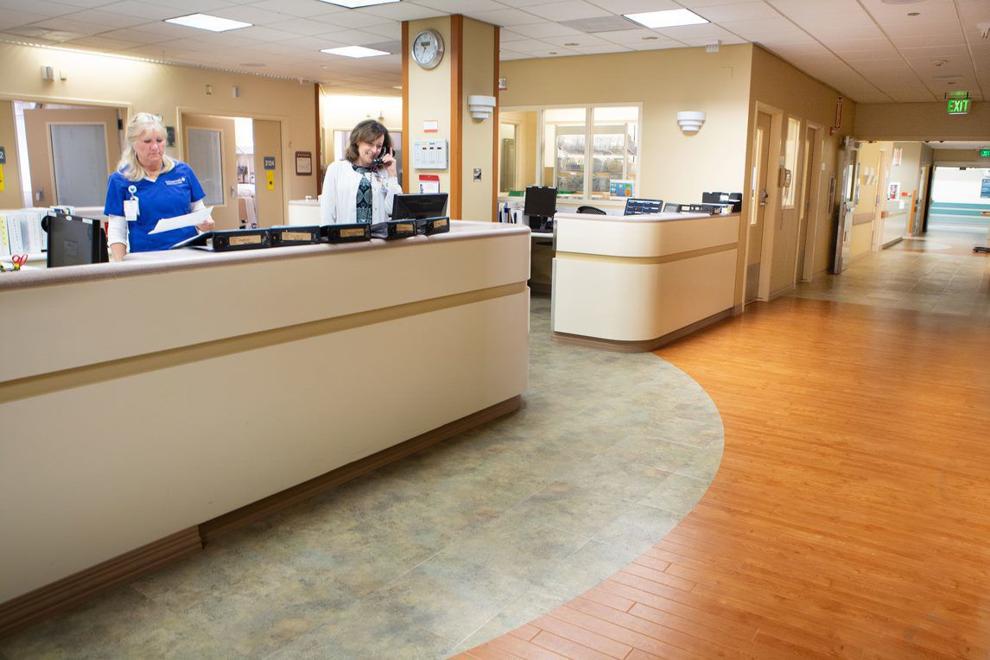 Catie Robertson, RN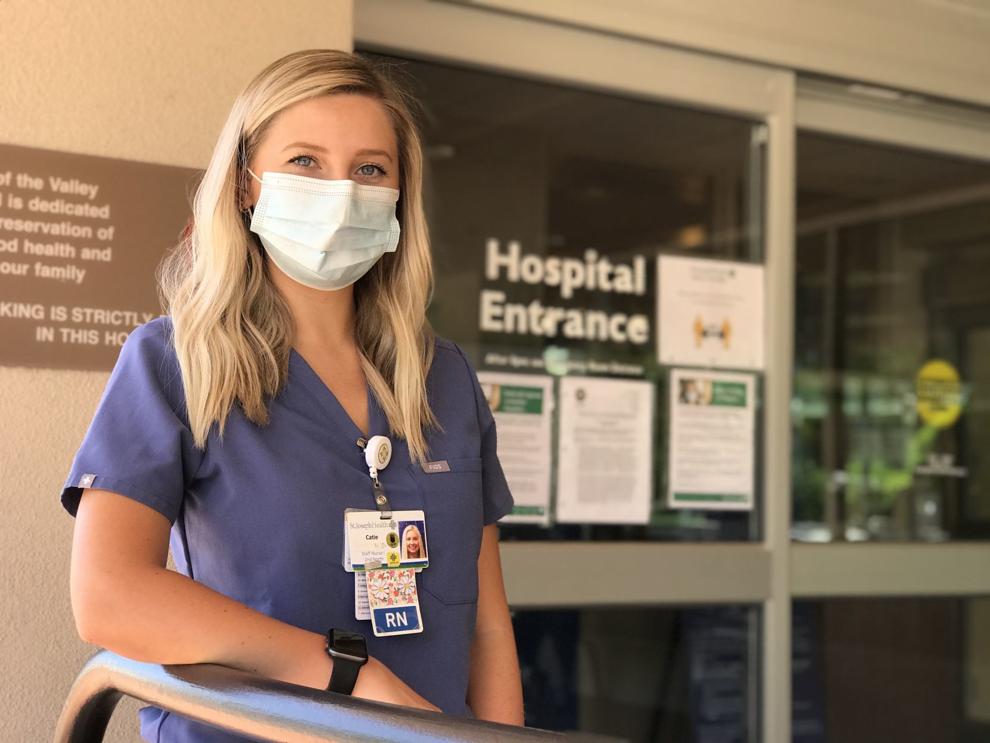 Pizzas for hospital workers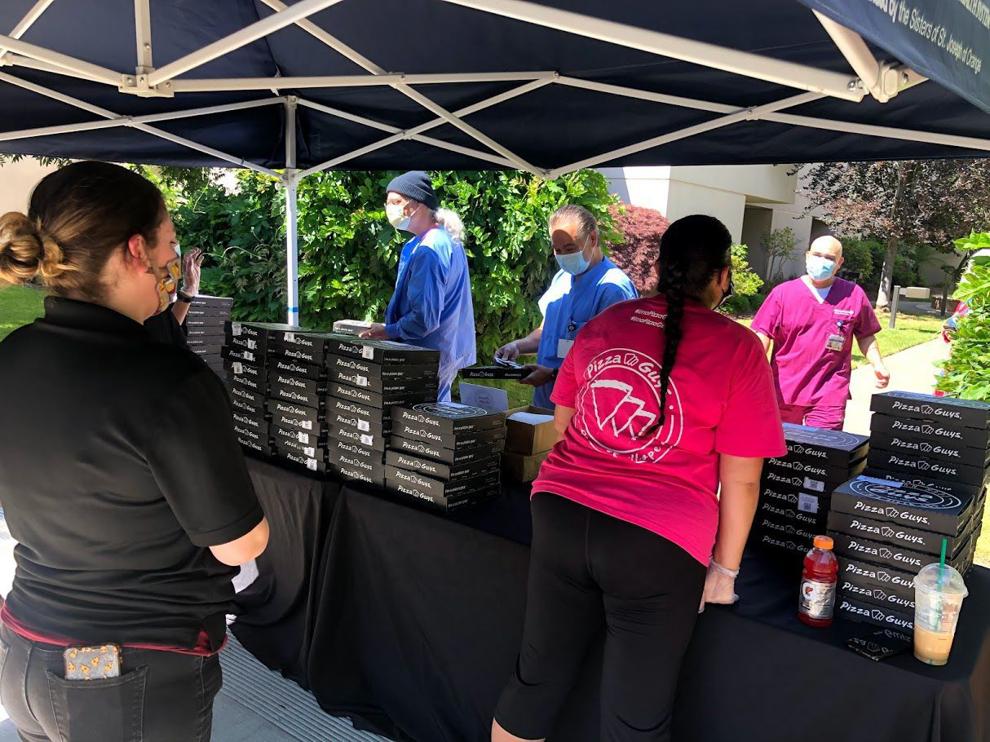 Face shields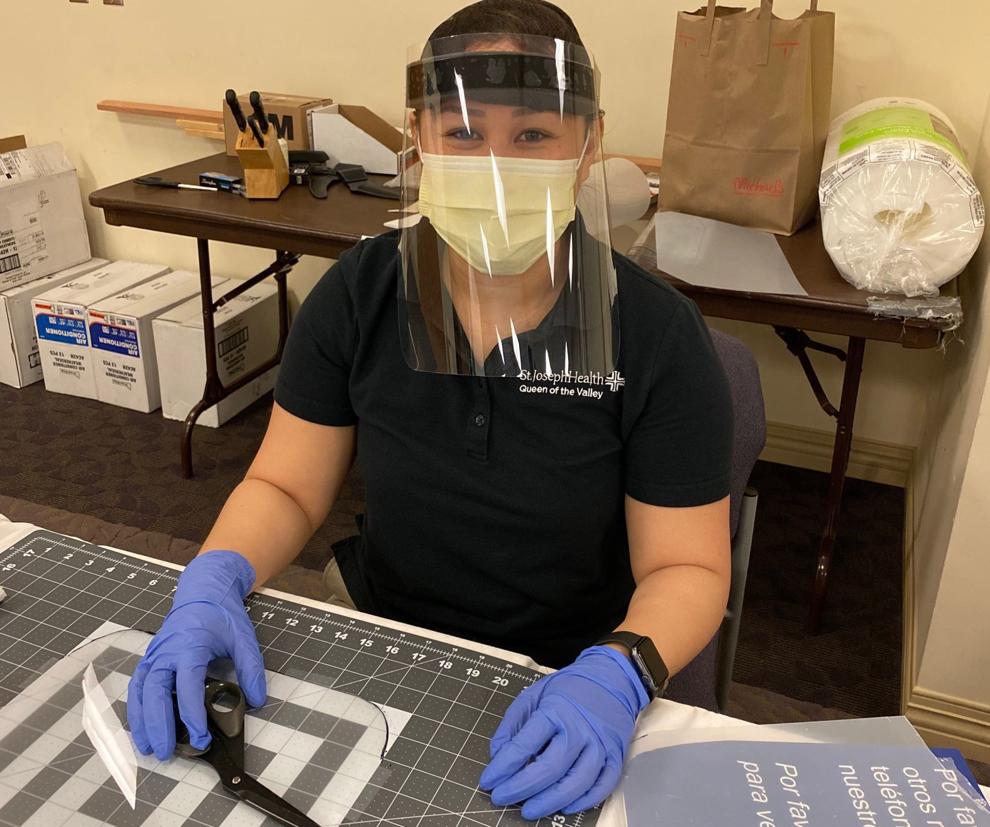 Making face shields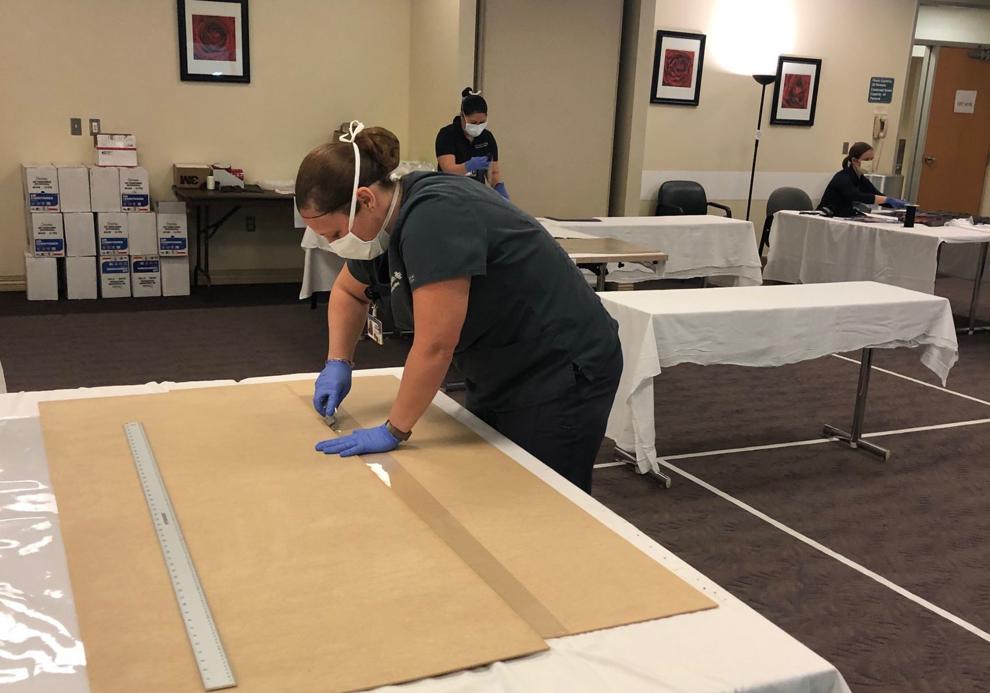 Dr. Manjappa at Queen of the Valley Medical Center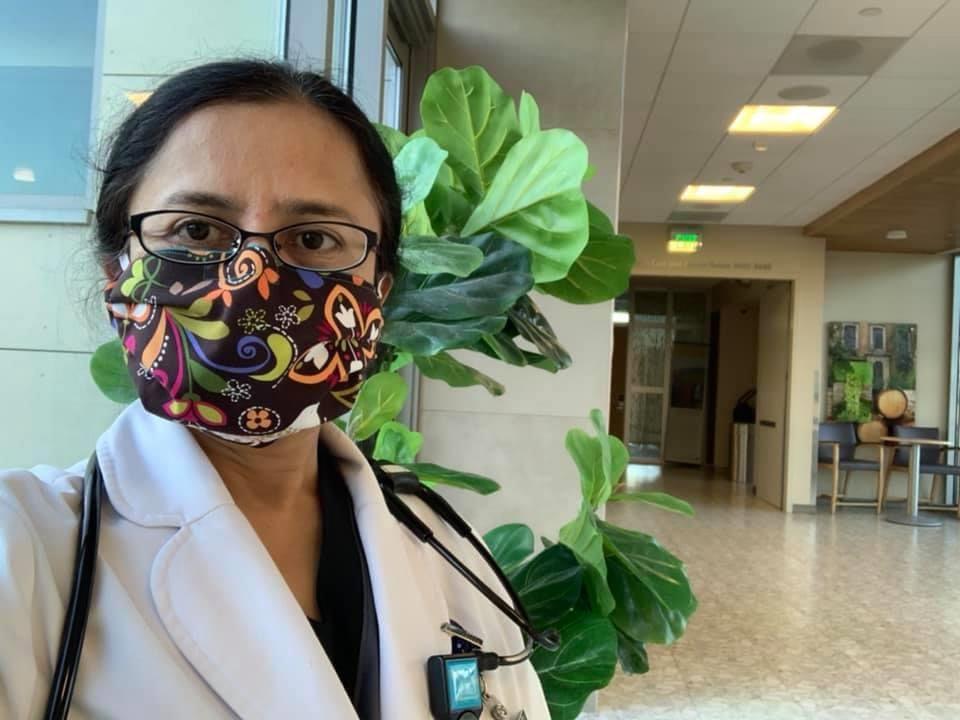 Dr. Adhye and Janice Peters RN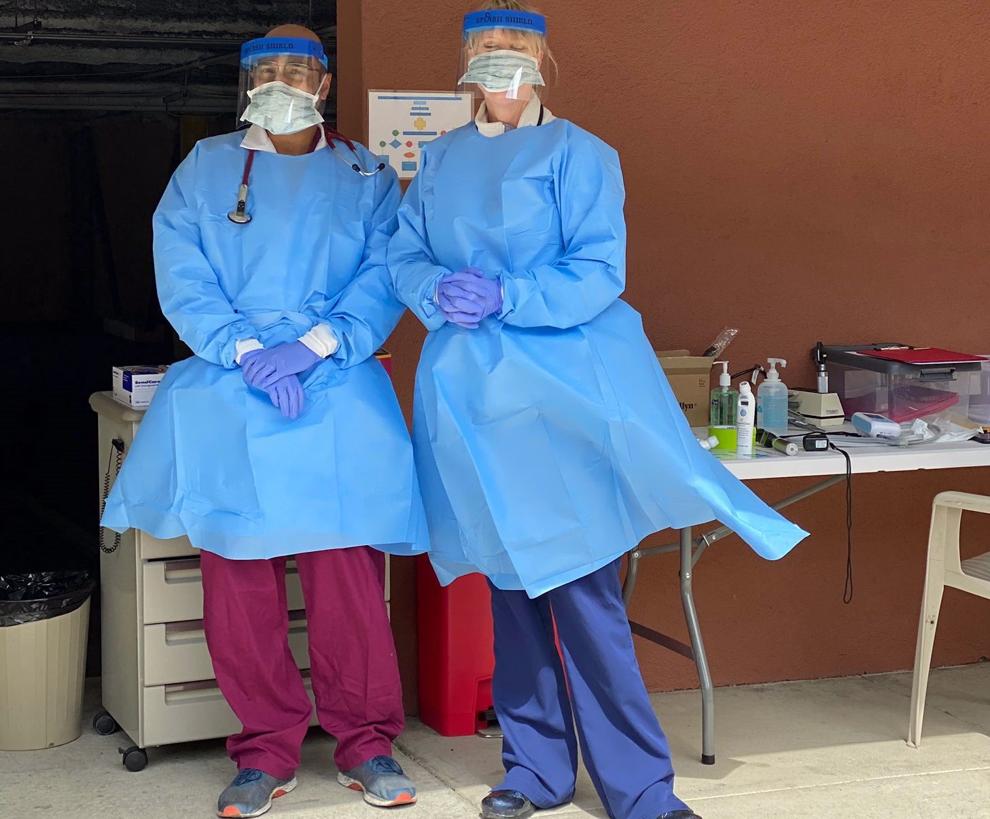 Robotics Career Day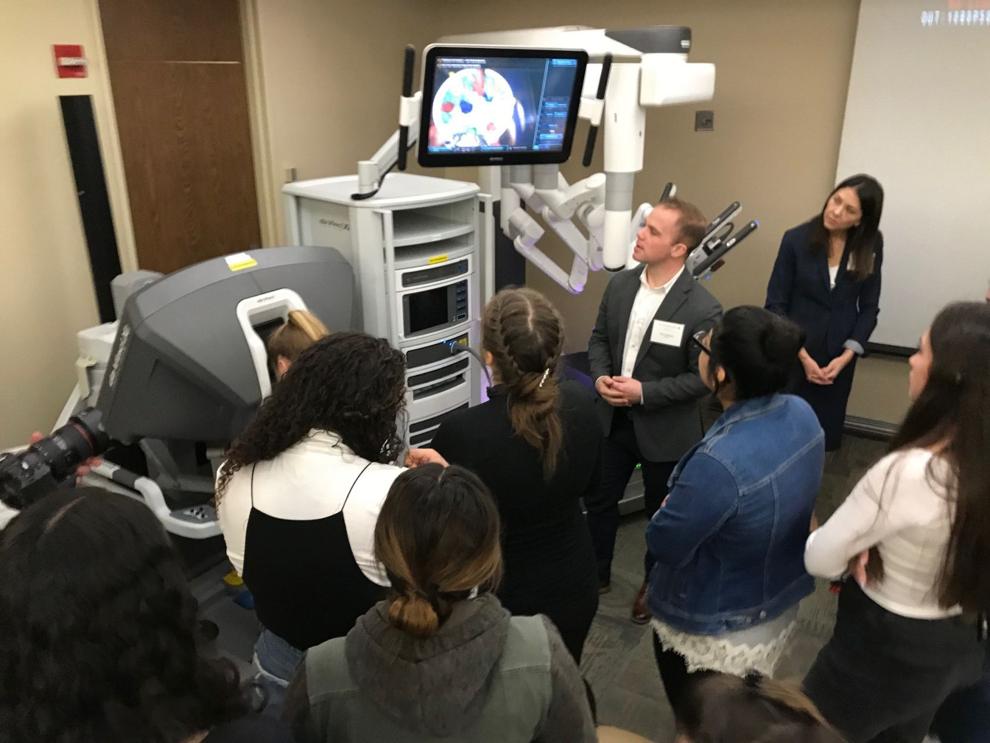 Queen labor and delivery nurses Madeline Hill and Judy Towe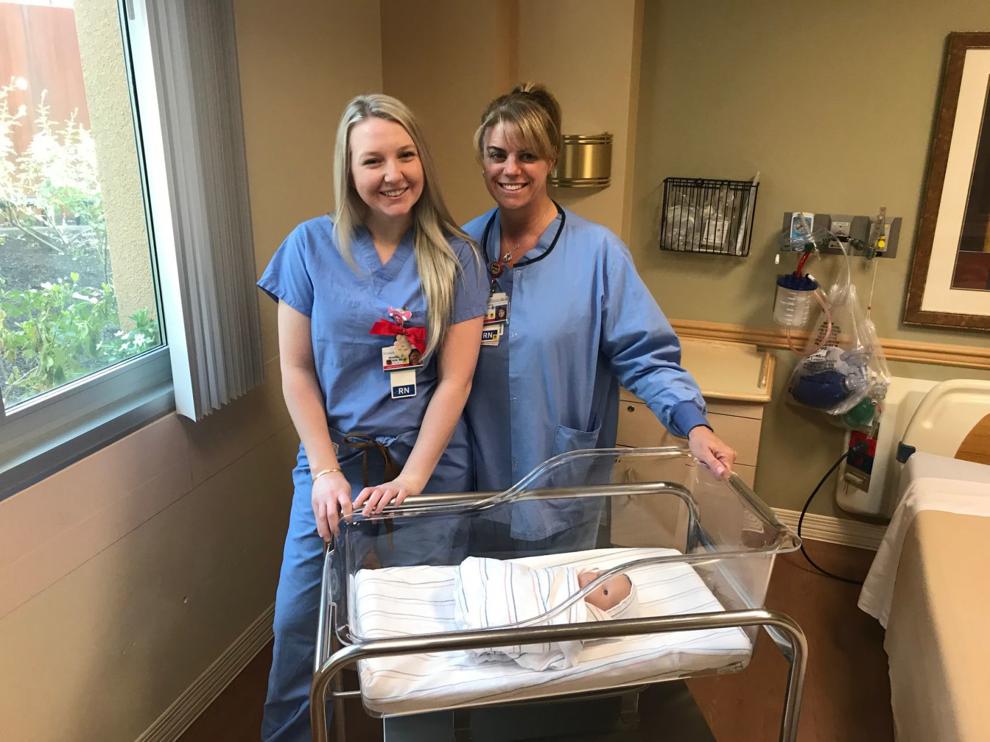 Mako System at the Queen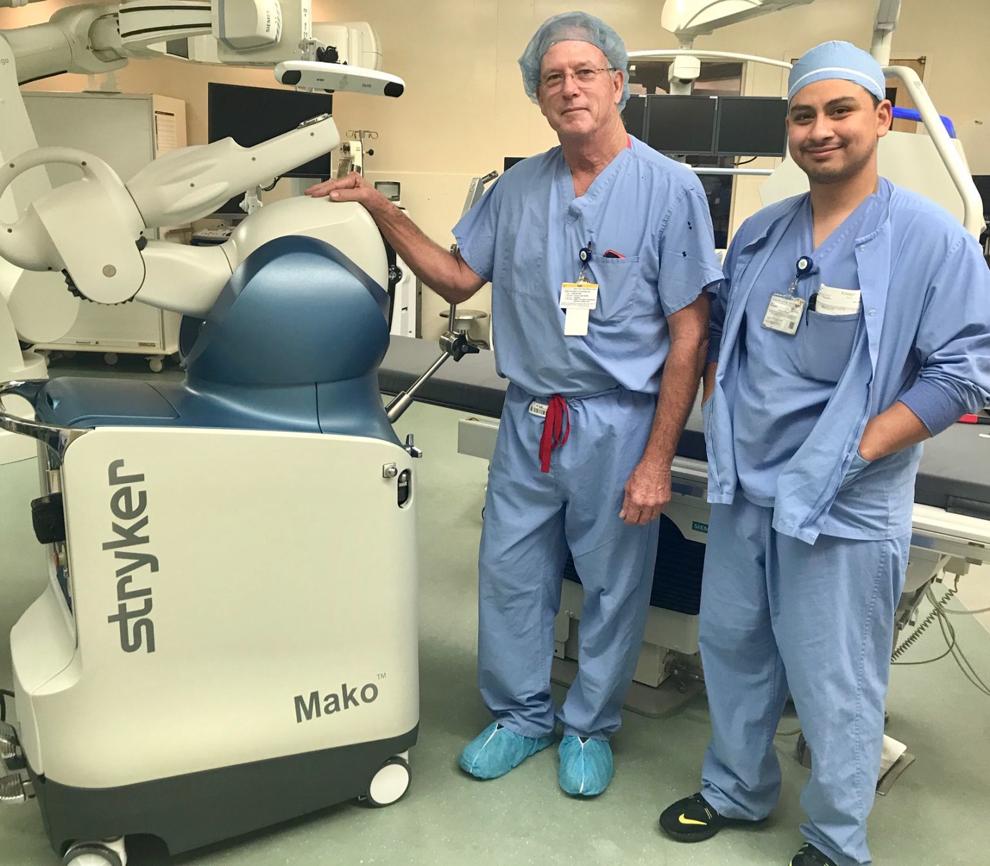 Queen of the Valley Medical Center chapel.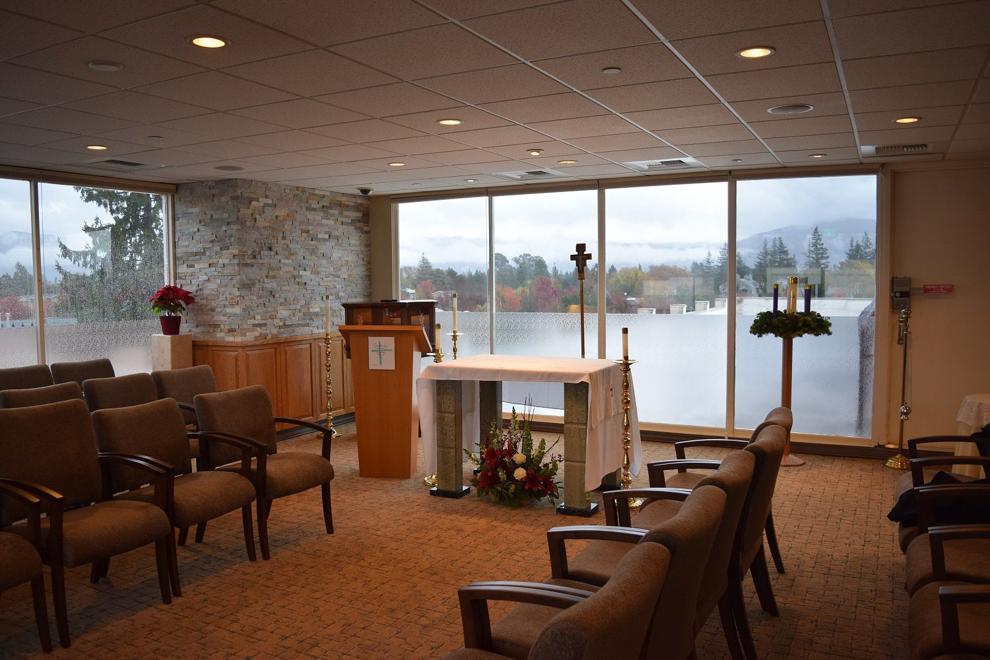 Photos: Faces and Places, December 8
Queen of the Valley Medical Center Tree Lighting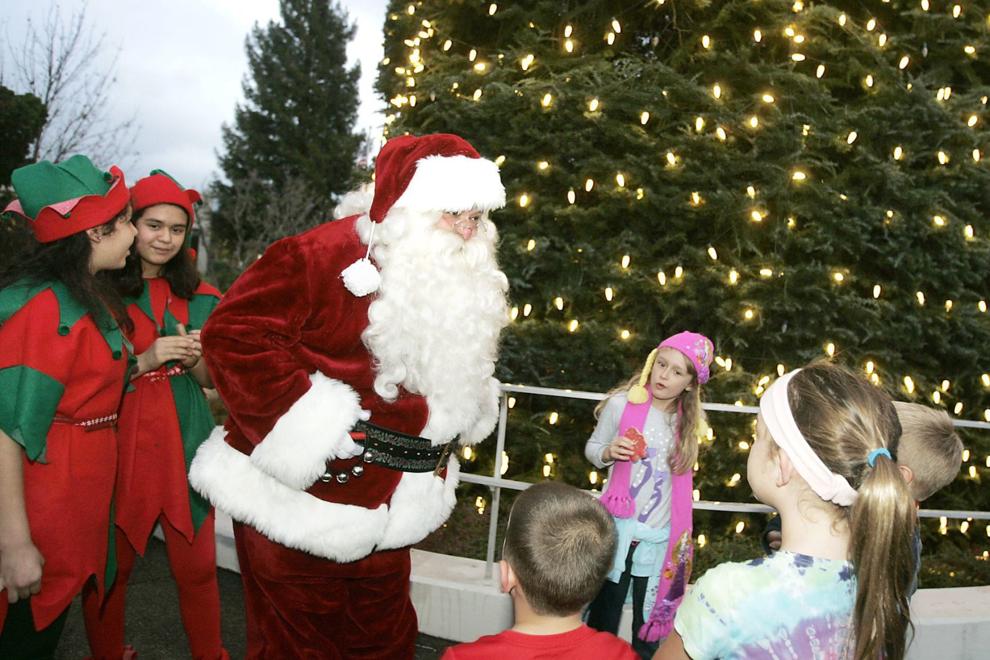 Queen of the Valley Medical Center Chief Executive, Larry Coomes, welcomes guests to Generous Heart 2019.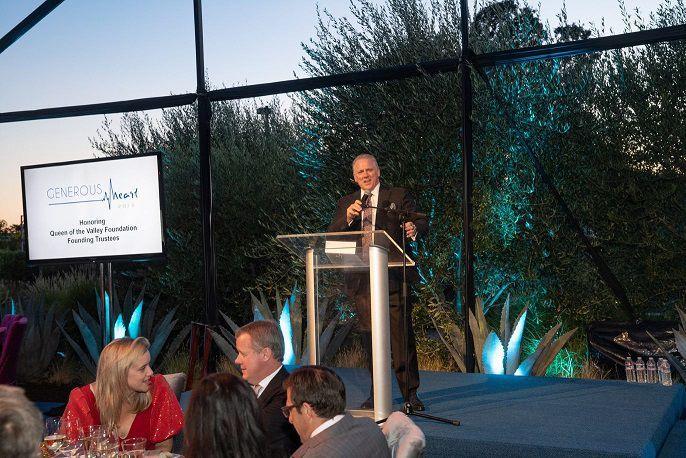 Picket at the Queen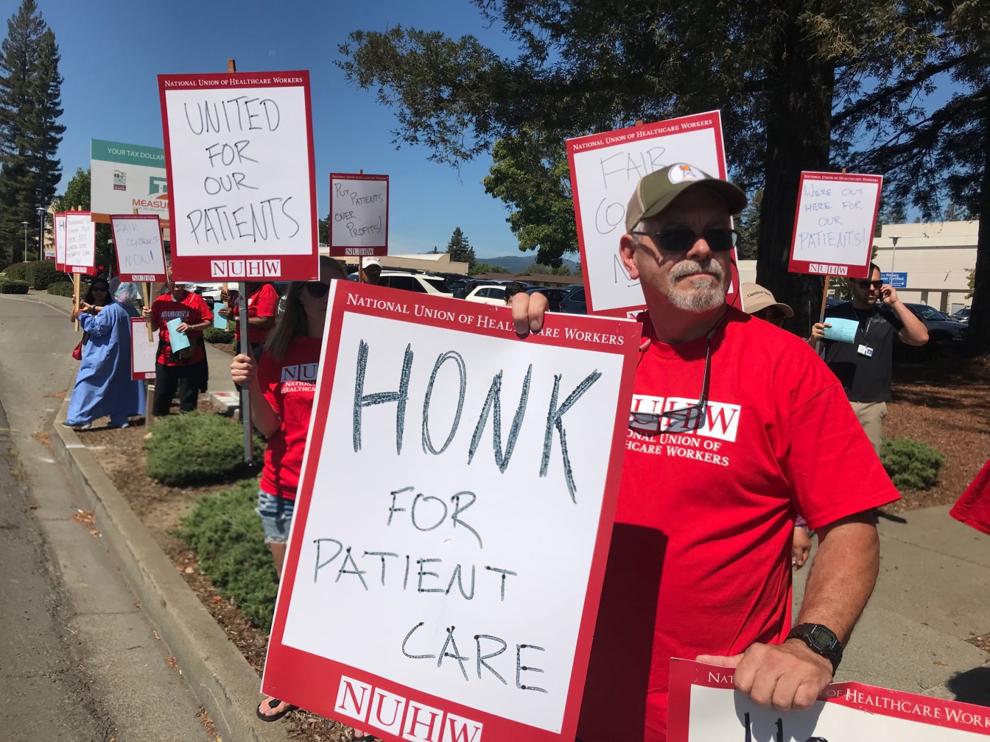 Aura M. Silva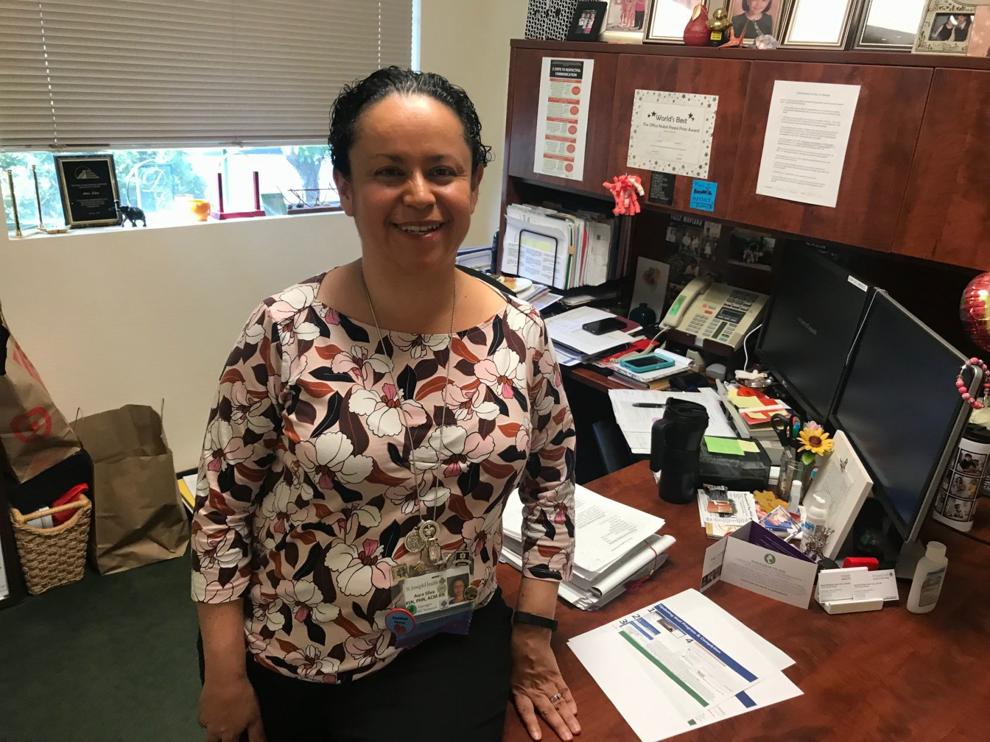 Daddy Boot Camp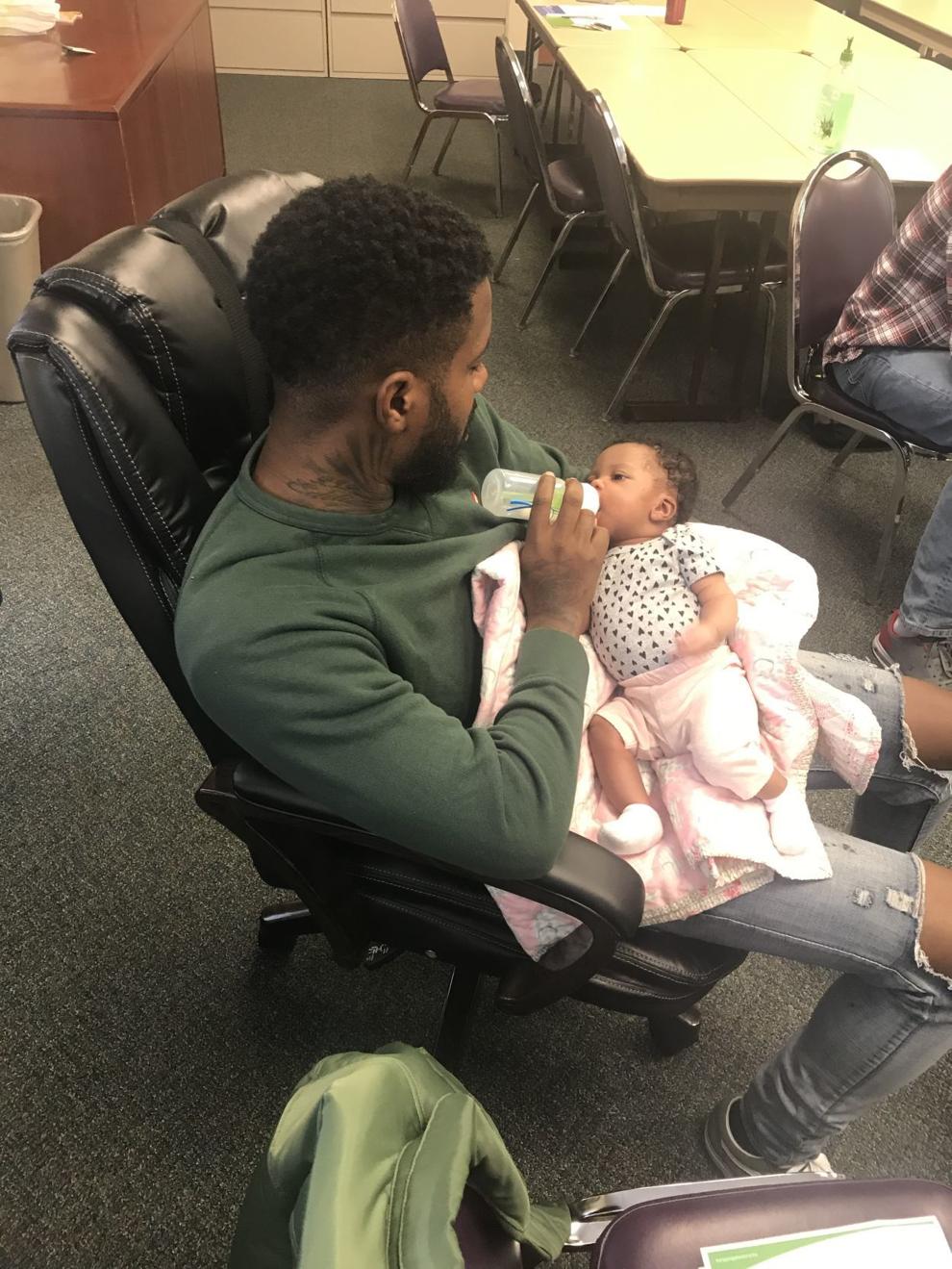 Catch up on Napa County's top news stories
Catch up on Napa County's top news stories