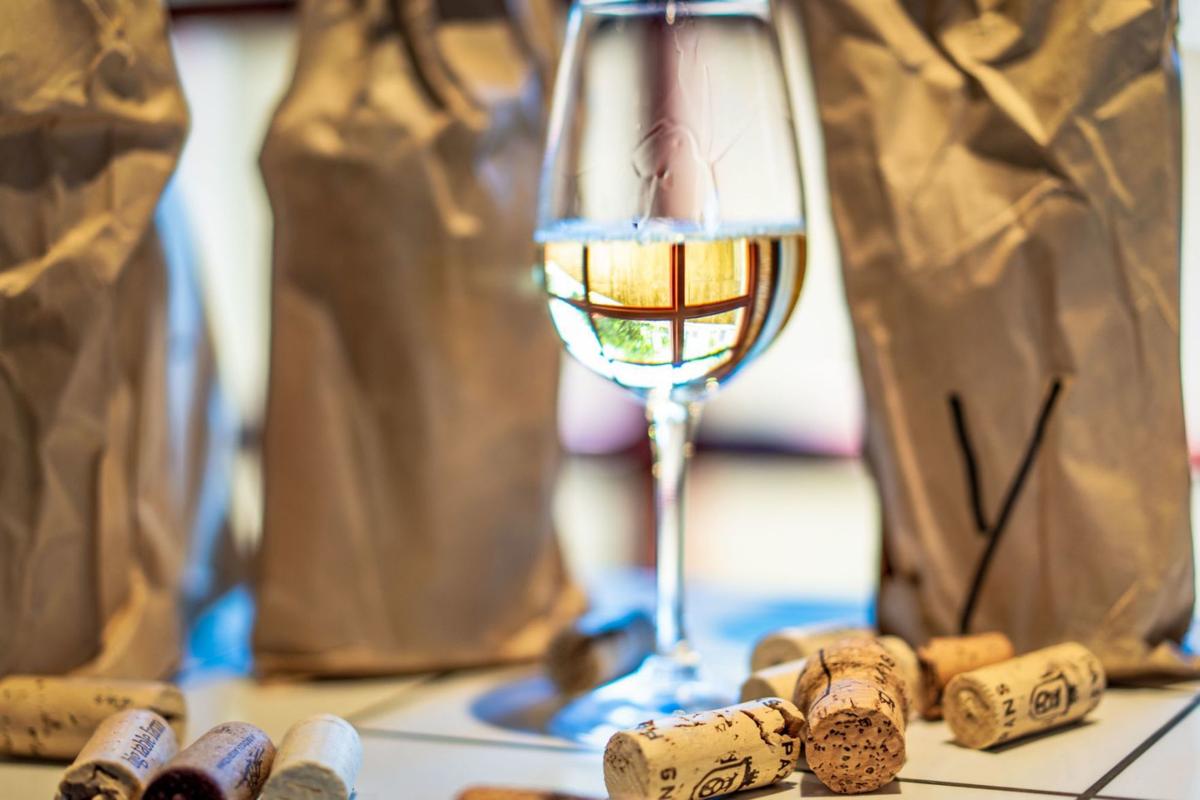 Securing a reservation at one of Napa Valley's wineries may soon be just a tap away.
OpenTable, the app-based reservation system, announced last month it would begin partnering with wineries and bars as COVID-19-prompted lockdowns began loosening through much of the United States. Many of Napa Valley's wineries, which got county permission on June 5 to reopen, operate on a reservation-only basis.
Trade groups, including the Napa Valley Vintners, have recommended wineries previously open to walk-ins make the switch to reservation-only for the time being to limit crowds of guests.
OpenTable had previously partnered with a limited number of wineries offering some kind of meal with their wine tastings, including Sequoia Grove Winery and Duckhorn Vineyards in Napa Valley.
The wine industry had not previously "been a major focus" for the company, Chief Operating Officer Andrea Johnston said in a written statement.
Now that wineries must limit their capacities, the reservation system's expansion could help the industry accommodate to a new normal, she added.
Napa Valley wineries began preparing for their reopening in May. Much of the discussion around reopening centered on how to maintain staff and customer safety once tasting rooms opened, according to Paul Wagner, a 30-year veteran of the wine marketing industry.
"The only way you can do that is to put controls in place and limit the people you let in the door," Wagner said of safely reopening. "That's where something like OpenTable could play a real role."
Some of the valley's smaller wineries whose visitation is already limited by their use permits may already face a challenge when it comes to reservations, Wagner said. As the Bay Area opens back up — and Napa Valley becomes a hot spot for domestic tourism — an organized reservation system could make things easier for the industry, he said.
"We only have 30-something odd wineries that are open to the public for walk-ins," Wagner said, reflecting on the industry. "The rest theoretically have some kind of system in place already, but the management of that process likely isn't as tight as it could be. I suspect it's only going to get tighter because of (restrictions on reopening)."
En Garde Winery in Kenwood and De La Montanya Winery in Healdsburg are among the first wineries to partner with the platform, which charges a monthly fee and a small fee per customer. A number of other Sonoma County wineries are in talks with OpenTable, Johnston said. The reservation system is open to any bar or winery in need of help reopening, she added.
Jarod Klein, general manager at De La Montanya, said via email that although the winery had previously been open to walk-in tastings, it would now require reservations for "groups of any size." The system could also help boost the winery's visibility with consumers, Klein said.
"The same folks that make restaurant reservations on OpenTable are the ones we'd love to see come through our doors," he wrote. "We didn't previously use a reservation system — we're a small operation and reservations were easily handled in-house via email or phone, but the majority of our business was walk-in."
Wineries may have to consider how best to prioritize their wine club members when accepting reservations, Wagner said, perhaps reserving separate spaces for members.
The system could also grant some kind of organization for wine country tourists who "come to Napa with just one or two wineries in mind" and who plan the rest of their visit by ear, he added.
"The really interesting part of this is going to be how the region as a whole manages to set up an information system to let people know what's open and what's not open," Wagner said, noting that wineries could even coordinate with each other to help orchestrate tasting appointments dictated by respective capacities. "If that happens, it becomes a long-term and enormously powerful tool."
Concerned about COVID-19?
Sign up now to get the most recent coronavirus headlines and other important local and national news sent to your email inbox daily.