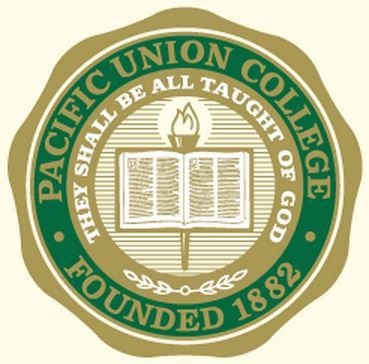 In a historic turnabout, the Pacific Union College Board of Trustees voted Monday to withdraw from negotiations for the sale of more than 100 acres of agricultural land around the Angwin campus. Trustees said they rejected a multi-million-dollar proposal from a Napa County winery.
"I am pleased the board has given Pacific Union College the opportunity to pursue a vision that includes stewardship of the PUC lands," said President Bob Cushman. "We intend to develop a campus physical master plan that will include the development of auxiliary revenue streams while preserving the legacy of our land. The land is our endowment."
This decision follows a similar vote in May when the board voted to remove four other land parcels from the market. The board also voted to suspend further discussion of land sales until the campus physical master plan is approved by the board, a process that may take 12 to 15 months, the college said in a news release. The plan has not been updated since 1975.
The small Seventh-day Adventist college has been mired in controversy for more than a decade over plans to convert land into revenue for its endowment. A plan for an "eco-village" would have built hundreds of housing units, while other proposals would have carved off nearly 600 acres for vineyards and estate homes.
Prior college administrations defended these efforts, saying this revenue would help the school upgrade its facilities.
Mike Hackett, a member of Save Rural Angwin, called Wednesday's trustee decision "a breath of fresh air for the community at large."
Duane Cronk, an Angwin resident, said efforts to sell off land had been proven to be a "failed policy" that ran counter to the college's land policies over the past century.
"Yesterday's vote is a clear indication that PUC is changing course and moving in a new direction," said Dr. Eric Anderson, past president and chairman of the college's ad hoc agriculture planning committee. "The board agrees with Dr. Cushman that 'our land is our endowment.' It must be preserved for productive use, as the college's founders intended."
"It's hard for an institution to say, 'We were wrong.' But the policy of trying to sell off large portions of college land was a failure — and did not lead to permanent improvements for PUC," Anderson said. "From mission-minded Adventists to secular viticulturists, we have heard one recurring message: 'Your land is your endowment. Don't ever sell it.'"
Nearly the entire board meeting was devoted to the discussion of PUC's land. After a field trip to some of the land and to the PUC Preparatory School Farm, much of the afternoon was spent discussing whether or not to proceed with selling the parcel in question or to pursue alternative opportunities for sustainable revenue streams.
Dr. Nancy Lecourt, vice president for academic administration, said "Keeping this beautiful farm land at the center of our campus allows us to plan for innovative new academic programs. We look forward to getting more students involved with growing food and appreciating the natural environment."
"Much prayer has been devoted to the long-term well-being of Pacific Union College," said Dr. Cushman, "As we develop the campus physical master plan, we will consider and vet opportunities for agriculture, light industry, and education."