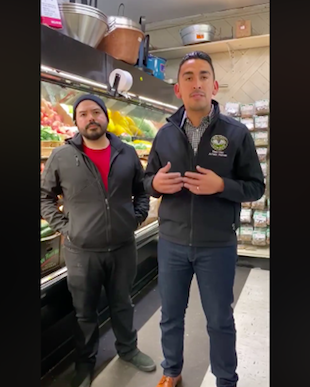 Napa County knows the importance of disaster communication.
But amid waves of wildfires in 2017 that killed seven Napa County residents, the county made a glaring misstep with its communication: messages came only in English. As the COVID-19 pandemic sweeps through the county and the world at large, Napa County this time is making it a point to communicate early, often, and bilingually.
More than 30 percent of Napa County's residents identify as Hispanic or Latino, according to U.S. Census data. And while that might not indicate a person's language abilities, Spanish speakers make up a significant portion of the county's population, according to Supervisor Alfredo Pedroza. In mid-March, following the county's shelter in place order, he and La Morenita Market owner Jerry Curiel collaborated on a video that was widely shared on Facebook.
"I want to reassure people that even though Napa County has put forth a shelter in place order, all the stores like La Morenita will stay open," Pedroza can be heard saying in Spanish in the video. "You shouldn't be under the impression that you'll have to come and shop now because there won't be food available."
Napa's Spanish-speaking community does not have access to traditional news outlets at the local level the same way the county's English-speaking community does, according to Pedroza. (This newspaper, for example, discontinued its twice-monthly Spanish language publication, Hispanos Unidos, in 2010).
The county has had to rethink its best practices for disaster communication as it pertains to residents who only speak Spanish, according to Pedroza. Much of the focus so far has been on social media.
"Part of the takeaway from the wildfires is that there's not one communications medium that works best – it's using multiple platforms to get the message out," Pedroza said.
The county has for the first time taken to social media to communicate news updates and other important information. County supervisors are using Facebook Live, broadcasts during which residents can tune into Facebook to hear the latest updates and then engage with officials, submitting questions in real time in response.
An English version featuring Supervisor Diane Dillon is broadcast each day at 3 p.m.; a Spanish version, hosted by Pedroza and fellow Supervisor Belia Ramos, who is also bilingual, follows daily at 5 p.m.
Broadcasts inform listeners of the most updated count of confirmed cases of COVID-19 in Napa County and provide other important information or recommendations, like Pedroza's most recent: to continue social distancing and sheltering in place even in the wake of the warm weather forecast for Napa later this week.
La Morenita's Curiel said he'd connected with Pedroza as La Morenita Market began providing free lunches to students a few days earlier. Before Napa County officially announced its shelter-in-place order, Curiel said, much of his clientele – many of whom exclusively speak Spanish – were seeing other Bay Area counties announce their own stay-at-home orders.
Unsure of what Napa County's order would entail, and whether or not it would allow for grocers like La Morenita to remain open, many of his customers were left anxious, and unnecessarily stockpiling food.
"I was telling customers not to worry, that we'd be an essential business, but Napa County still hadn't (given its order)," he said. "I sent Alfredo a message telling him that I needed help telling people what was going to happen, and he suggested a video."
On Monday, the video had been viewed more than 52,000 times and had been shared by more than 400 Facebook users.
"This should be what all supermarket owners do," wrote one commenter in Spanish. "They can speak the truth, and make everyone calm in these moments of panic that we are experiencing. Thank you for putting forth this example."
Napa County has turned to other channels to communicate with its Spanish-speakers, Pedroza said, including radio, which has long played a role in the lives of Spanish speakers in the North Bay. KVON's Spanish language show, La Voz del Valle (The Voice of the Valley), has been on air for more than 50 years, according to host Nico De Luna. The show has implemented special programming during past disasters, De Luna said, and in the past month has featured guests from Napa County Public Health multiple times.
De Luna, whose tenure as the show's host spans 25 years, has made a point of telling his audience to stay calm and follow instructions, he said. Before he goes on air, he often takes to Facebook to promote the show, hoping to catch the attention of as many residents as possible. Radio has a longstanding tradition of bringing important news to folks in emergencies, he said.
"What happens when you come to new country, if you don't know the system you become afraid – especially (at a time like this)," De Luna said. People often turn to their neighbors and peers for information, he said, noting that second-hand information often makes circumstances sound more dire than they really are, even during emergencies like the pandemic.
"(When we're unsure), we get scared, we feel forgotten, and then we have a tendency not to look for help," De Luna said.
La Voz del Valle's goal is to help its listeners hear news first-hand. That's important not only during disasters, De Luna said, but for community engagement in crucial matters like the census. He said he believes the show, which airs regularly on 96.9 FM and 1440 AM from 8 a.m. to noon on Sundays, has recently gained more listeners.
The County is also making sure all of its official communications are put out in both Spanish and English, Pedroza said.
"What we've learned is that if we don't provide the message in Spanish, you're relying on something like 30 percent of the county to receive an important message from someone else," Pedroza said. "We all have a social responsibility to roll up our sleeves and follow this order, and that doesn't recognize language barriers."
The response is marked improvement from communication during the wildfires, and the result of learning from experience, Pedroza said. It's important that people understand the parameters of the shelter-in-place order, that they aren't panicked, and know where they can look for help if they need it.
Every resident should have access to that information so they can make informed decisions and empower themselves, Pedroza explained. He hopes that bilingual communication one day will be so ingrained in Napa County's operations that its persistence will not depend on the presence of bilingual supervisors like himself and Ramos.
"We need to institutionalize best practices to have an engaged and informed community," he said. "What we want to avoid is a scenario where if you don't speak English, you're not informed."
Editor's note: Because of the health implications of the COVID-19 virus, this article is being made available free to all online readers. If you'd like to join us in supporting the mission of local journalism, please visit napavalleyregister.com/members/join/.
Zuzu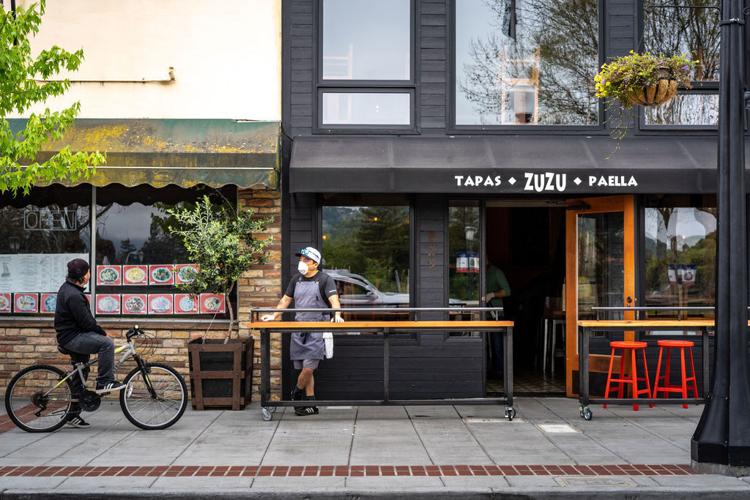 Lovina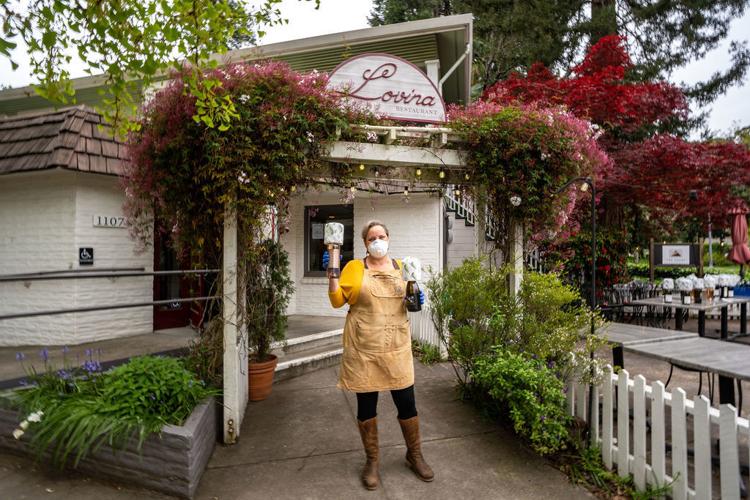 Calistoga Playground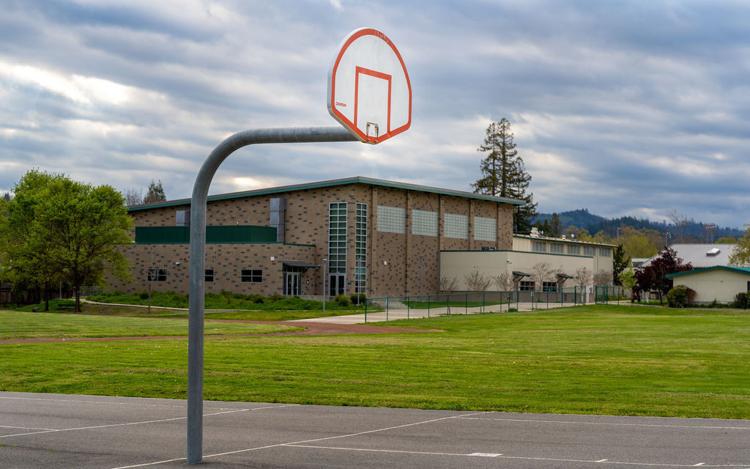 Hydro Grill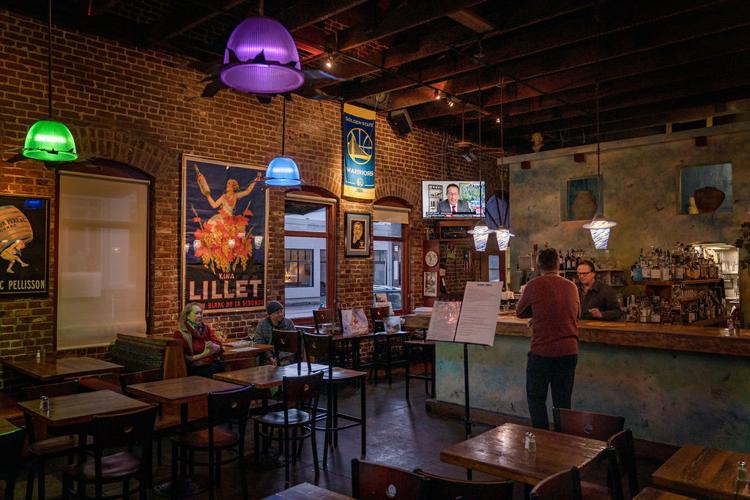 Johnnys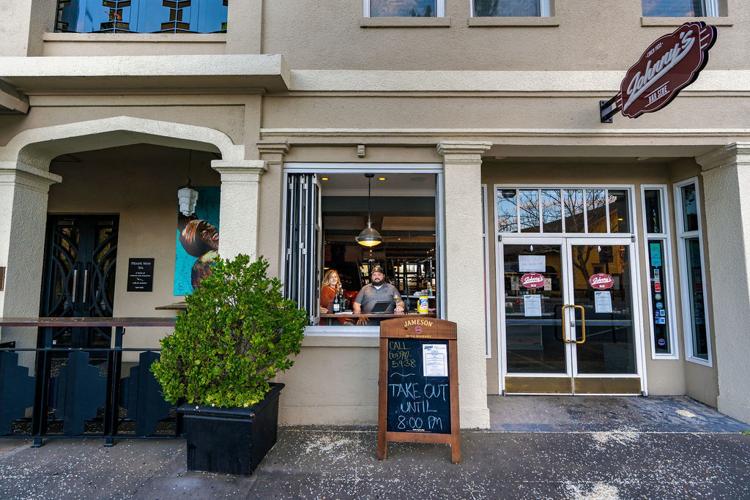 Puerto Valarta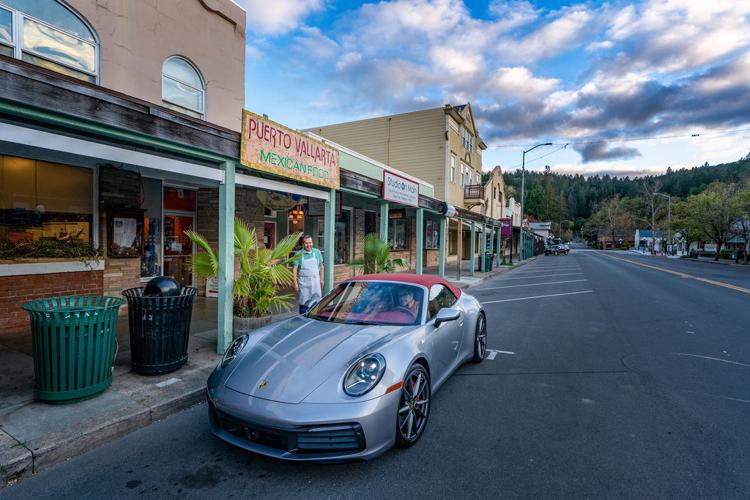 Calistoga Thai Kitchen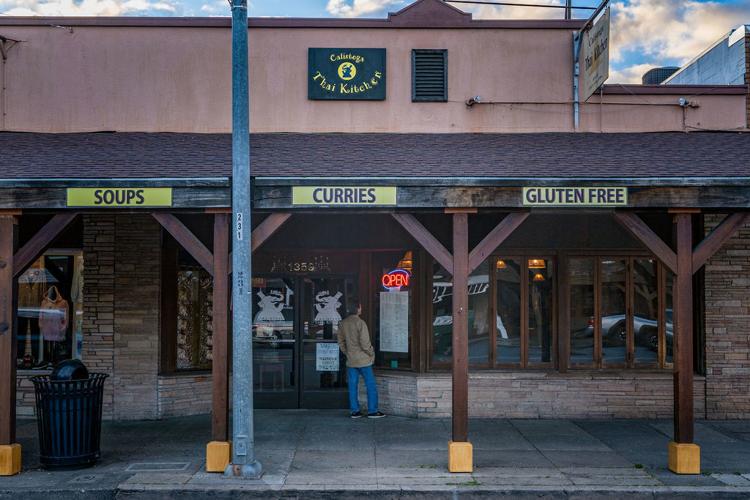 Theorem Vineyard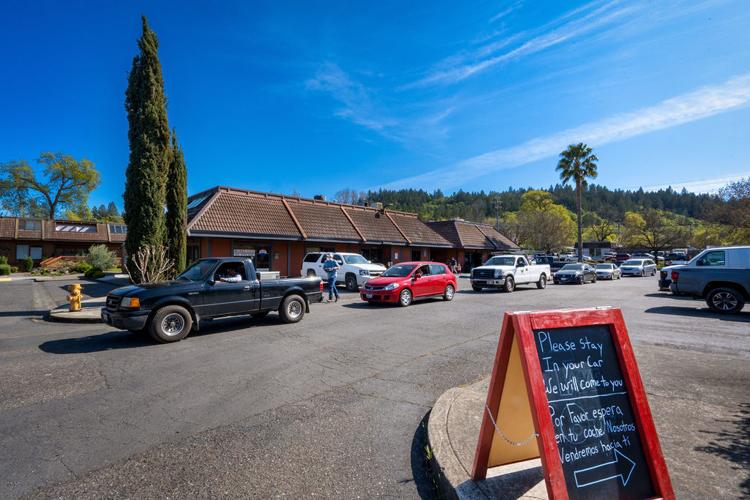 Evangeline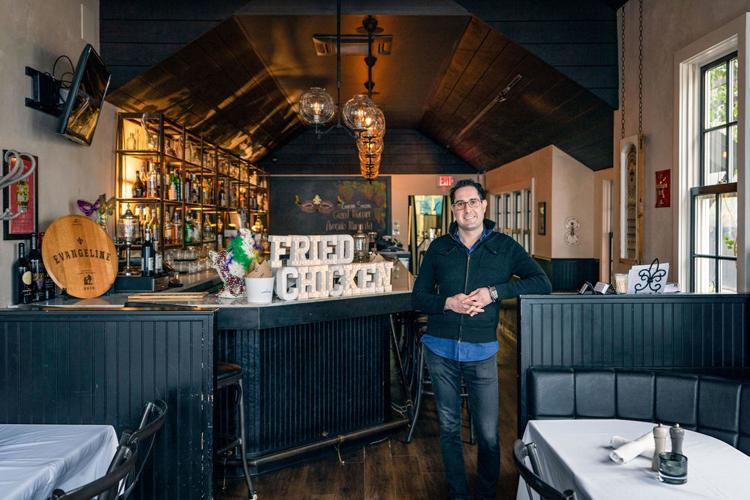 Napa Whole Foods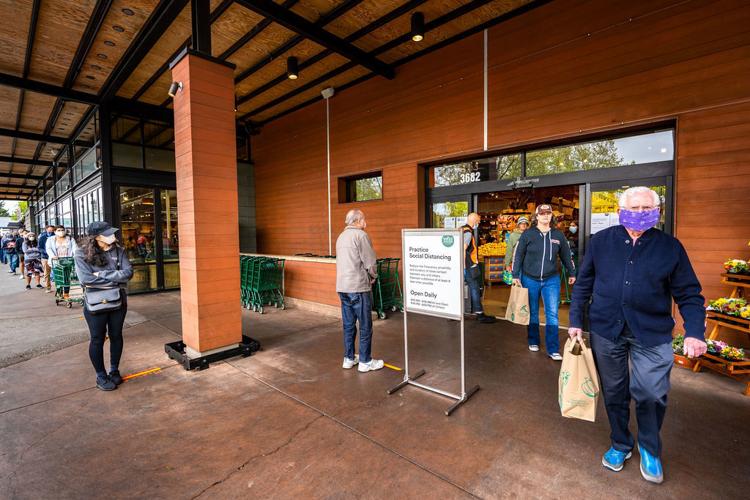 St. Helena Gott's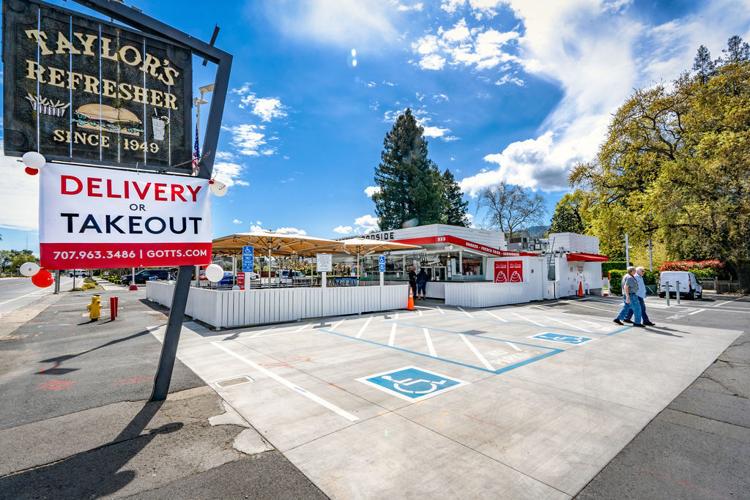 Press in St. Helena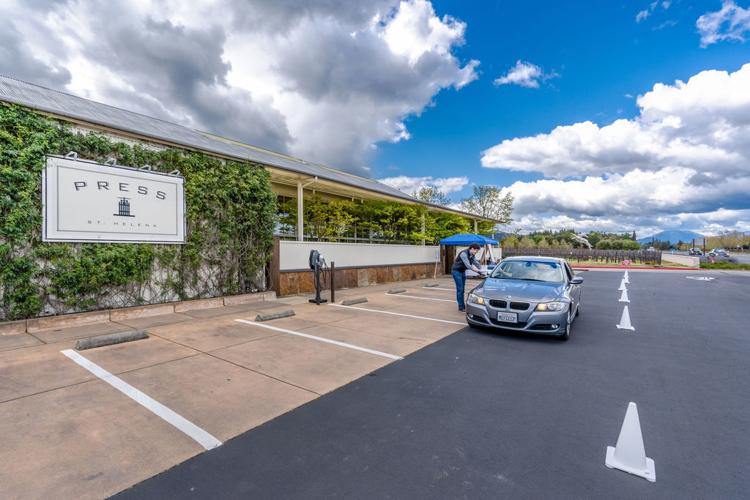 Tra Vigne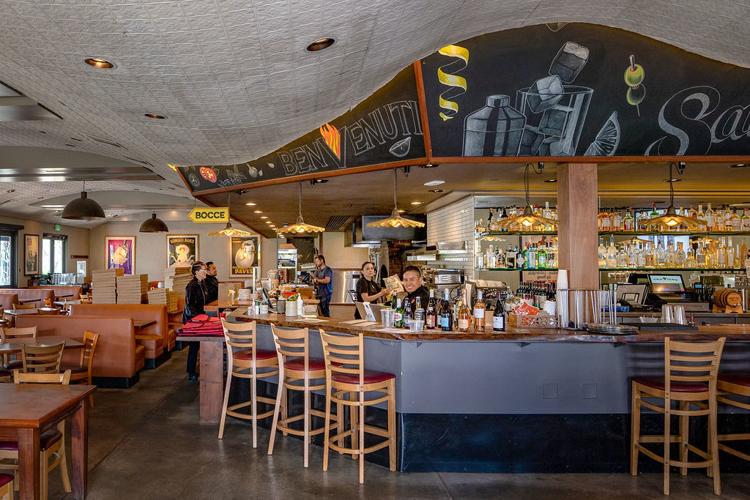 Napa Whole Foods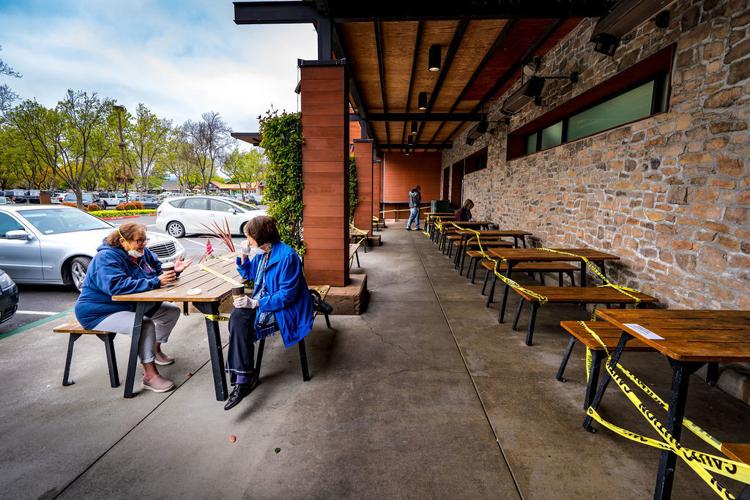 An empty street in Calistoga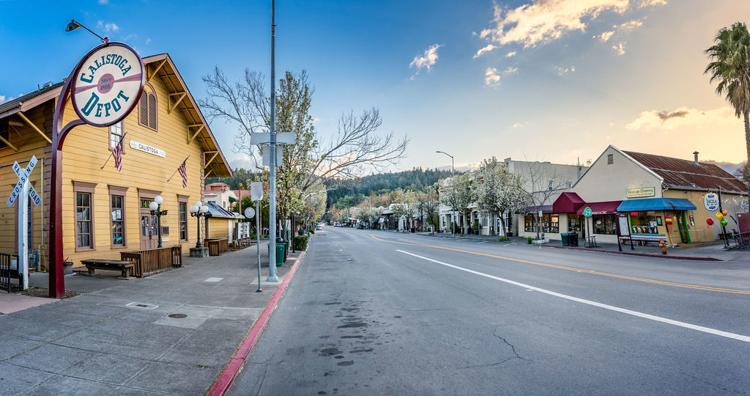 An empty Calistoga street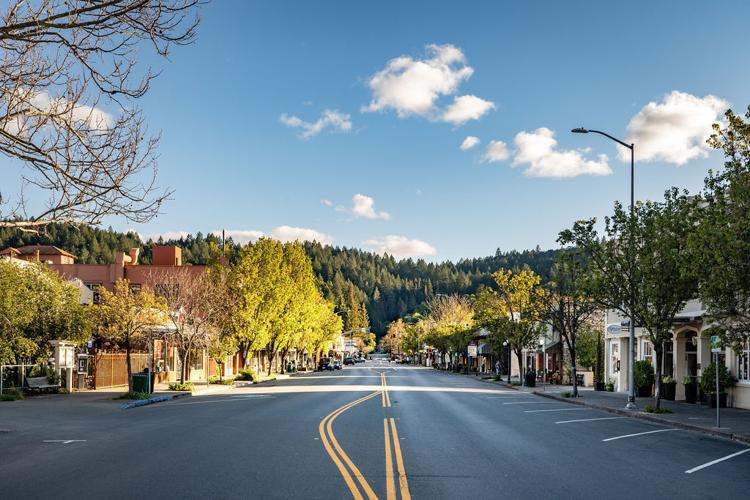 Ace Hardware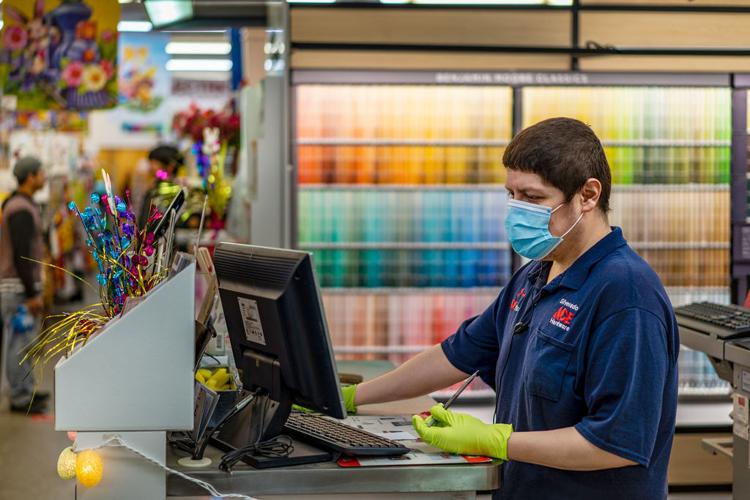 Ace Hardware in Calistoga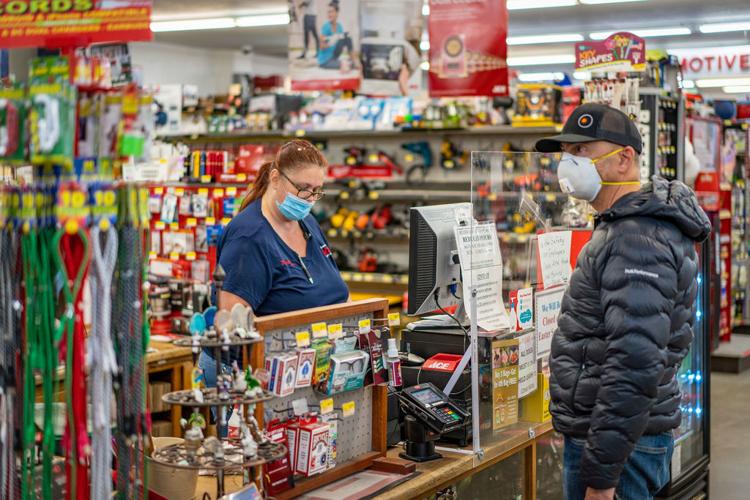 Calistoga CalMart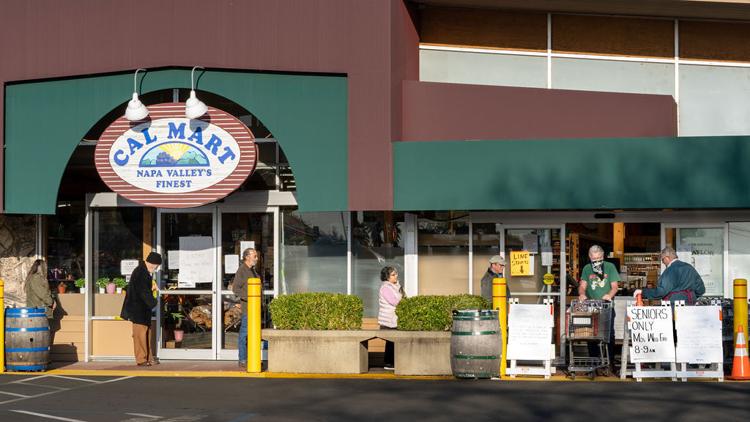 Calistoga Farmers Market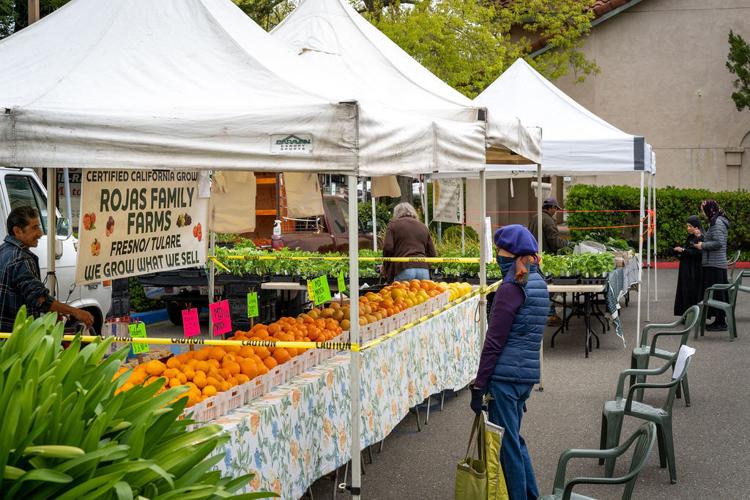 Calistoga Farmers Market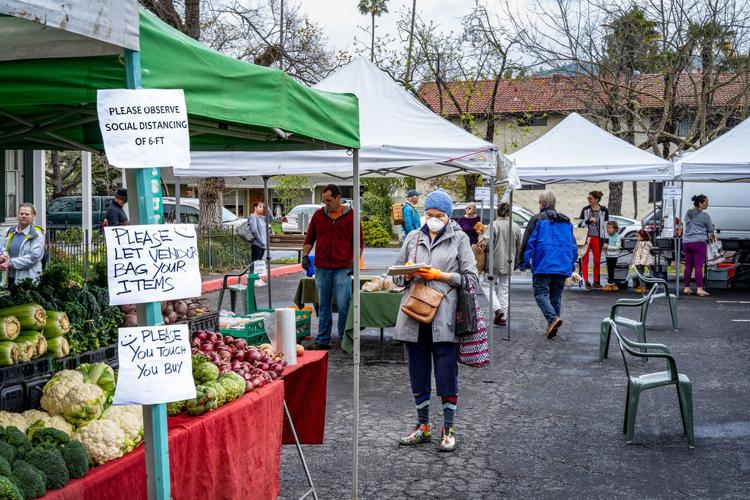 Calistoga Farmers Market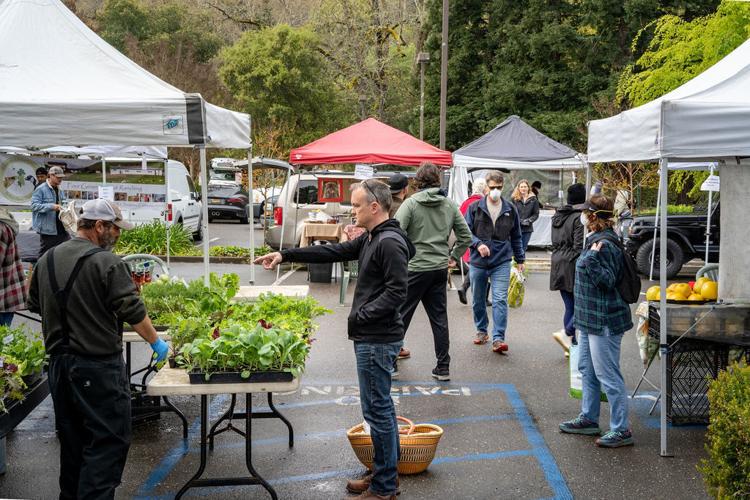 Calistoga Farmers Market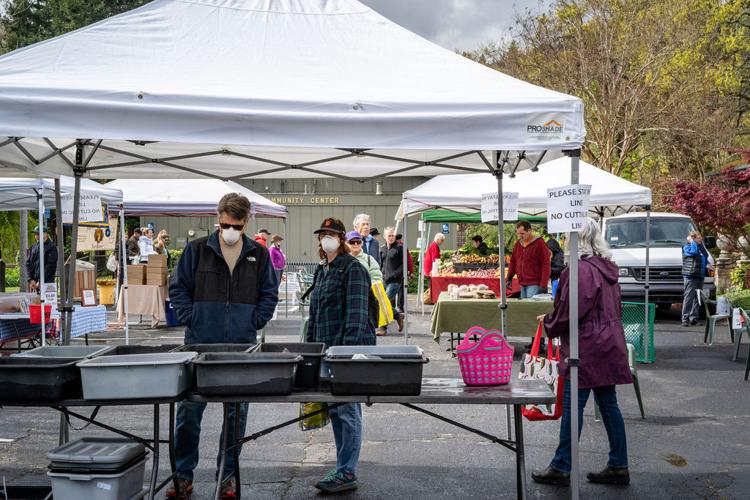 Calistoga Farmers Market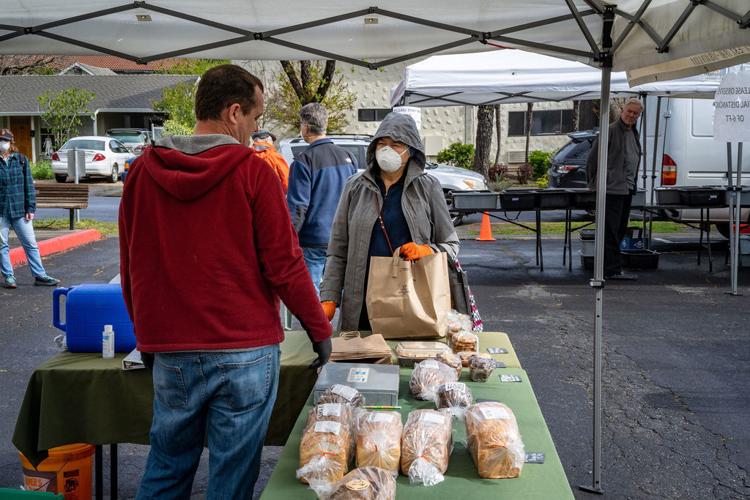 Calistoga Farmers Market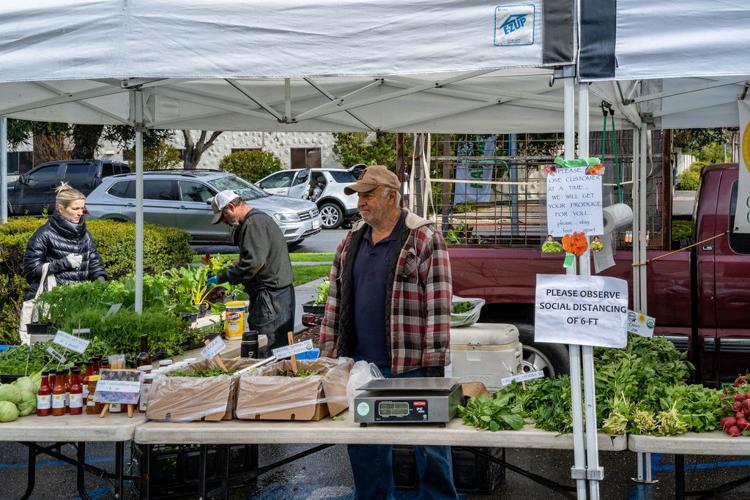 Calistoga Farmers Market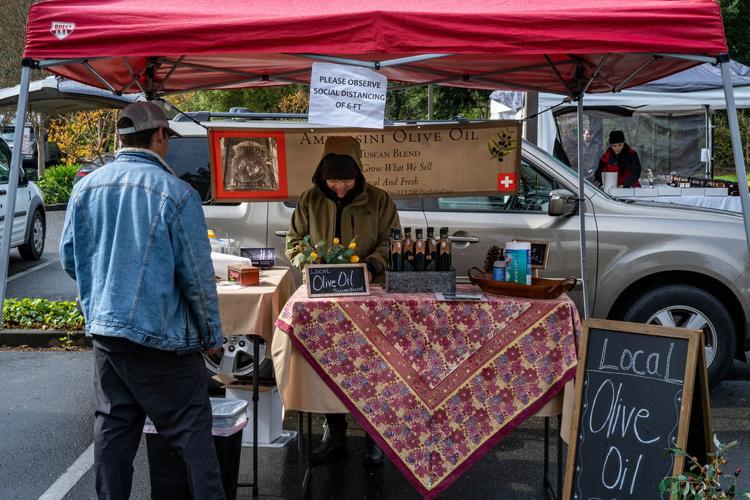 Calistoga Farmers Market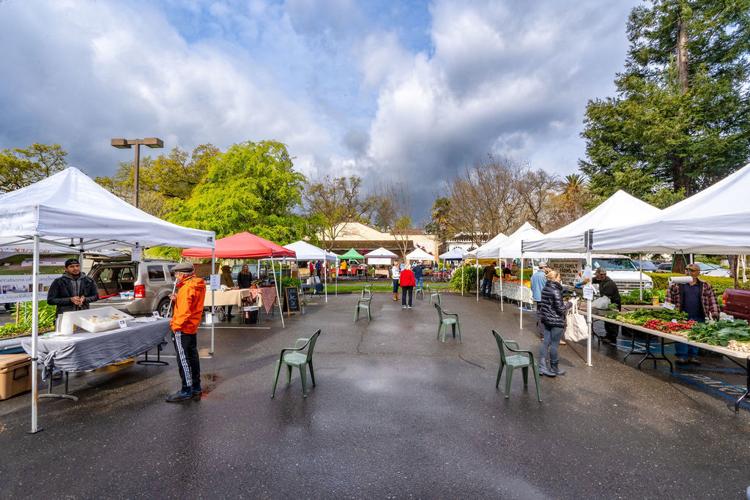 Easter Bunny tours Napa neighborhoods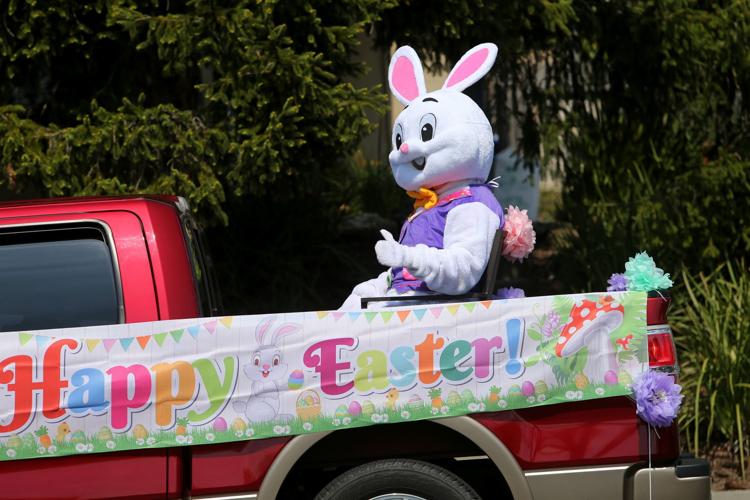 Whole Foods line, April 11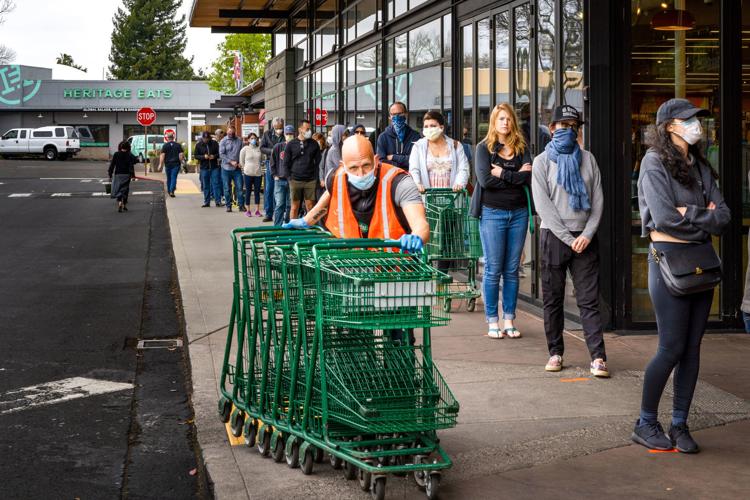 Grab-and-go school lunches in Napa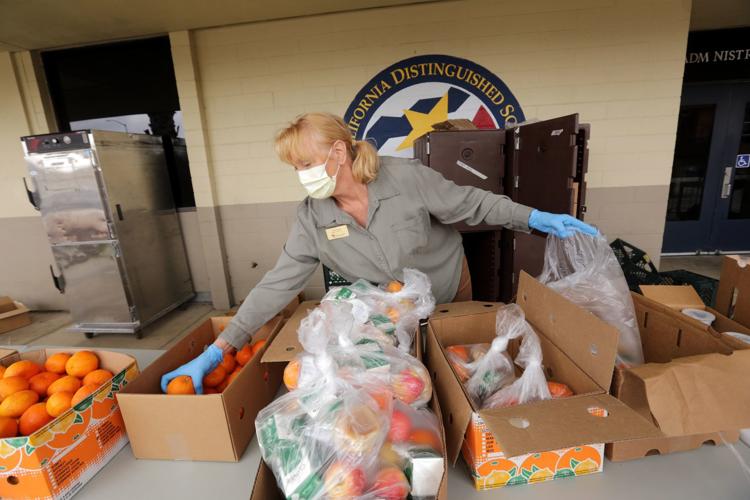 Grab-and-go school lunches in Napa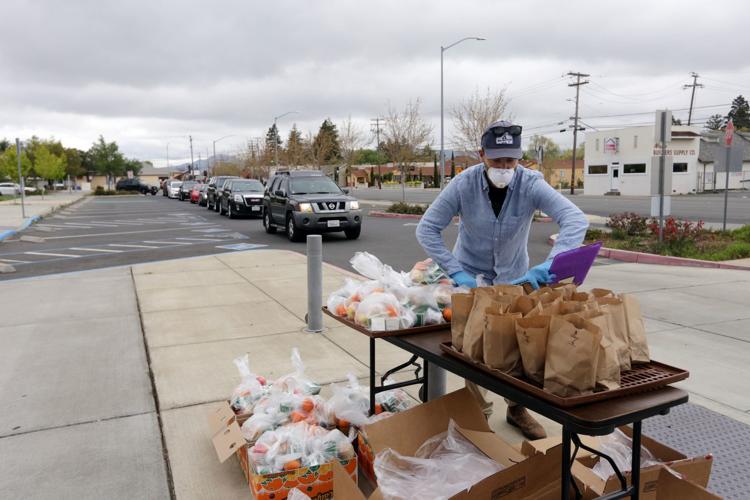 Grab-and-go school lunches in Napa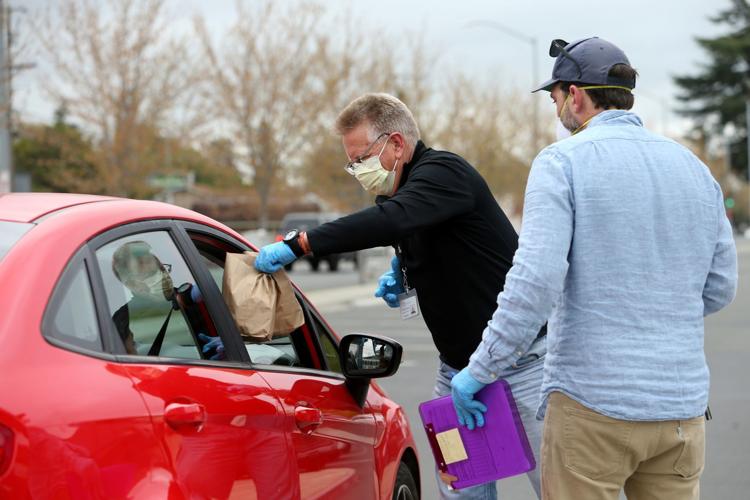 Grab-and-go school lunches in Napa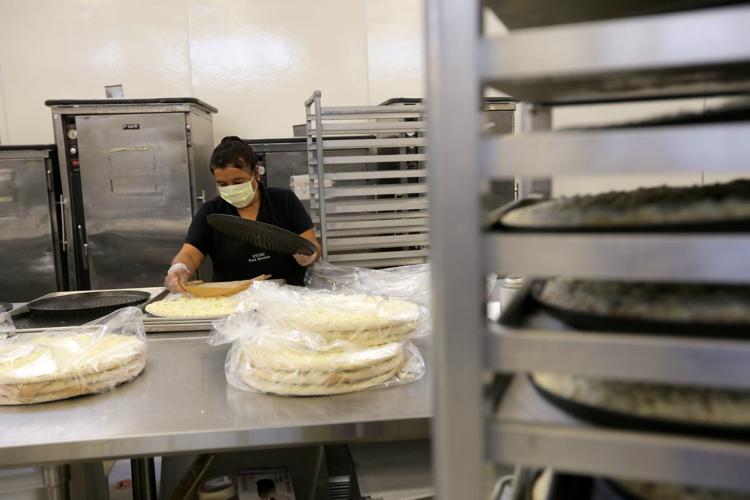 Grab-and-go school lunches in Napa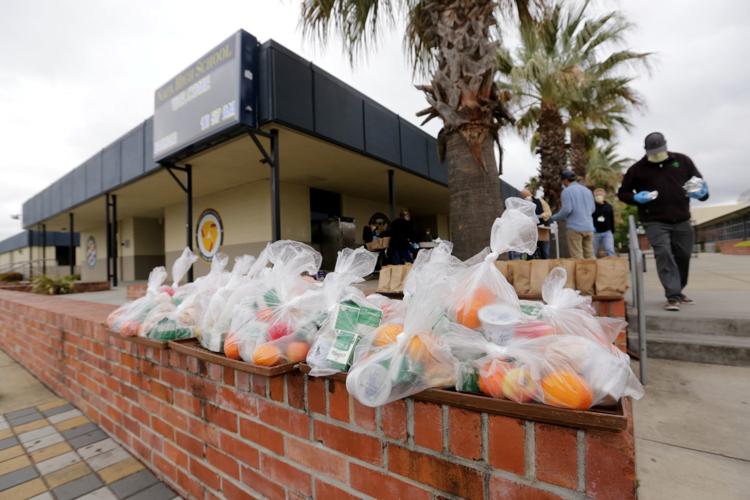 Sign of the times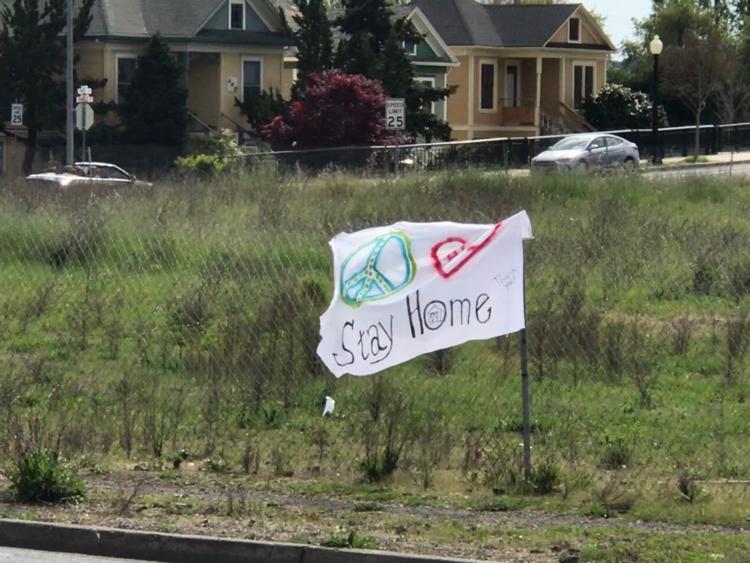 Sign of the times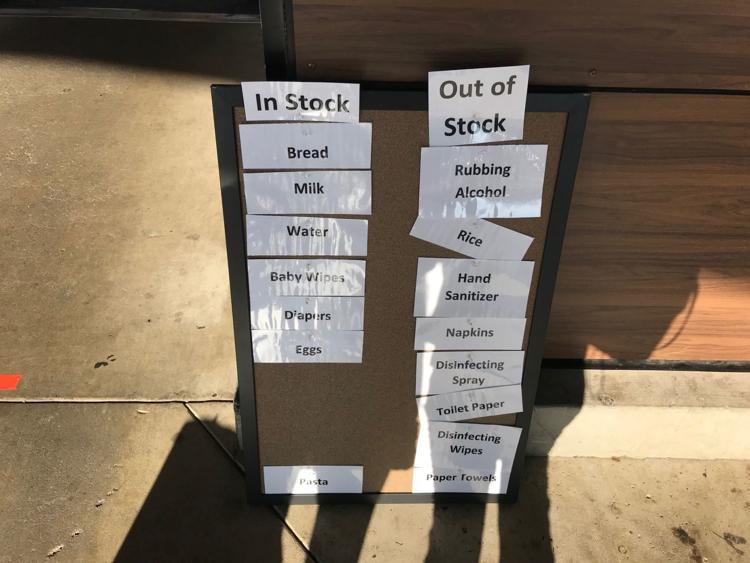 Napa's drive up clinic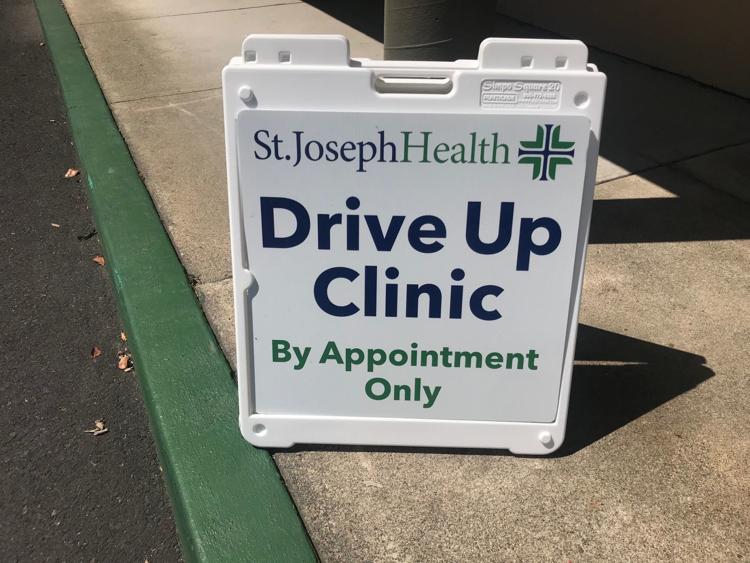 Taking a sample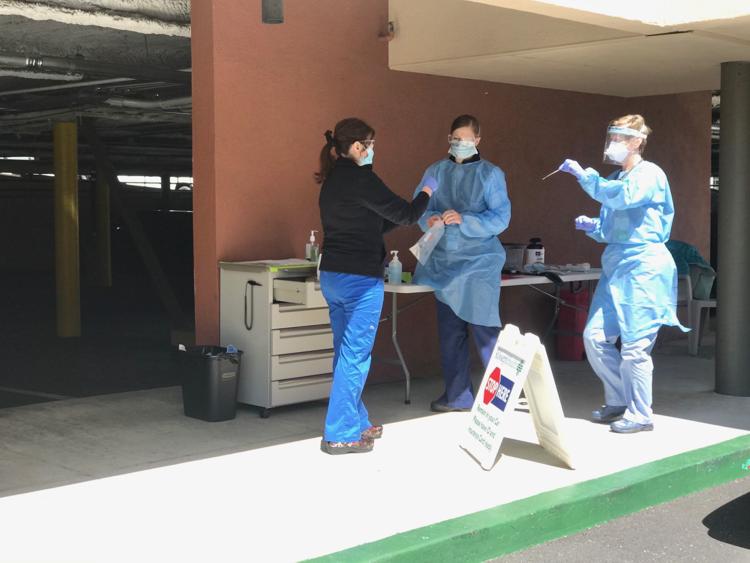 Nicole Landis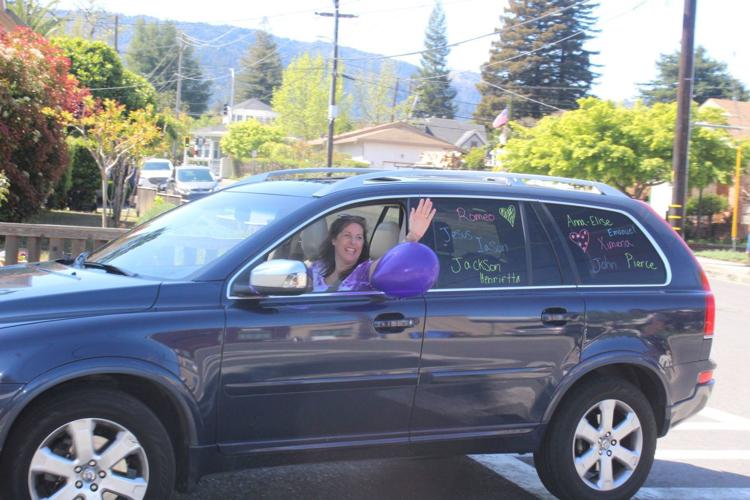 Napa Premium Outlets during the coronavirus epidemic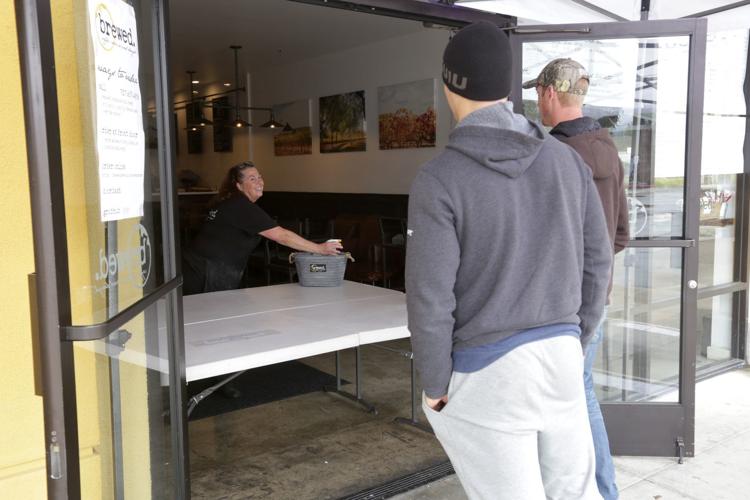 Making face shields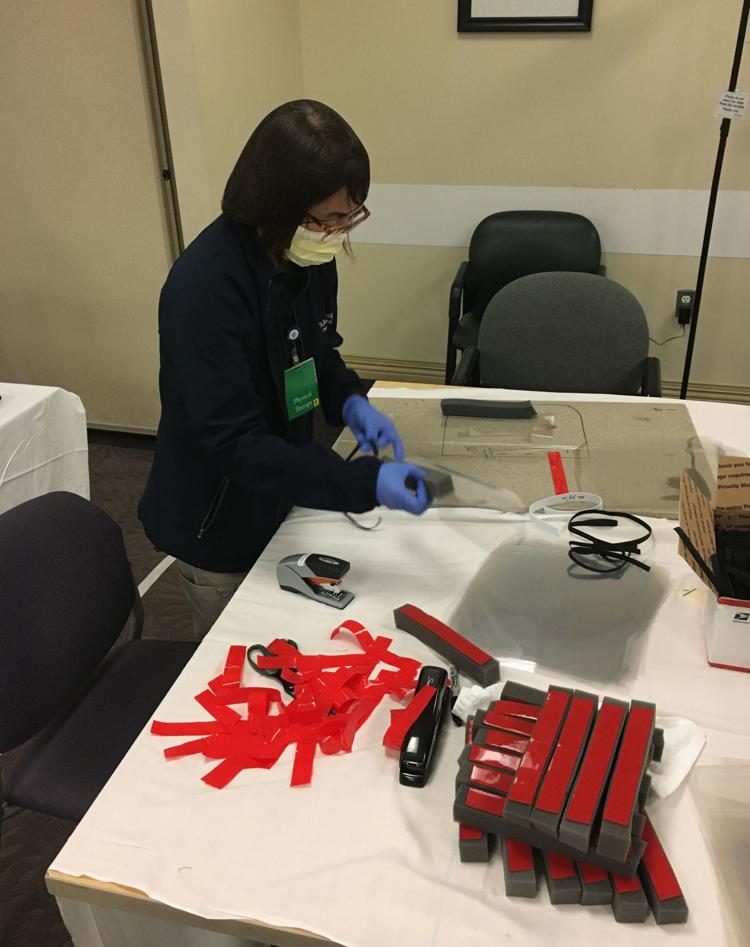 Face shields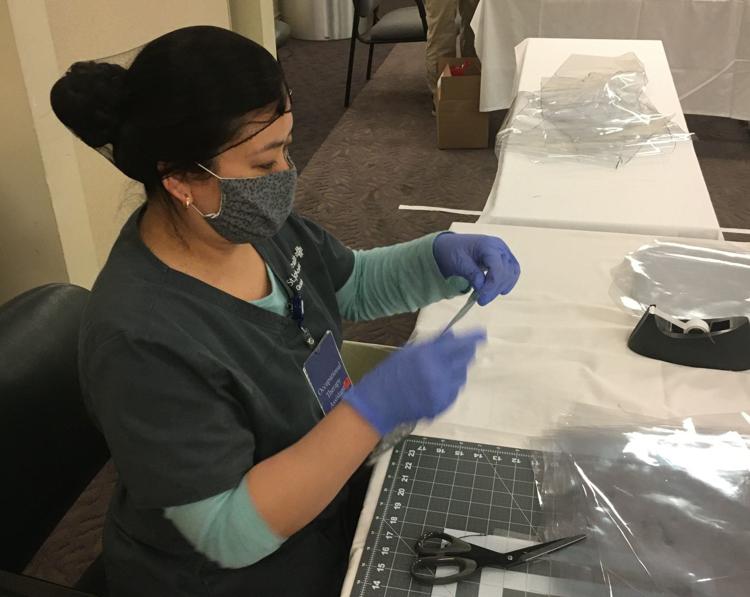 Free Meal Friday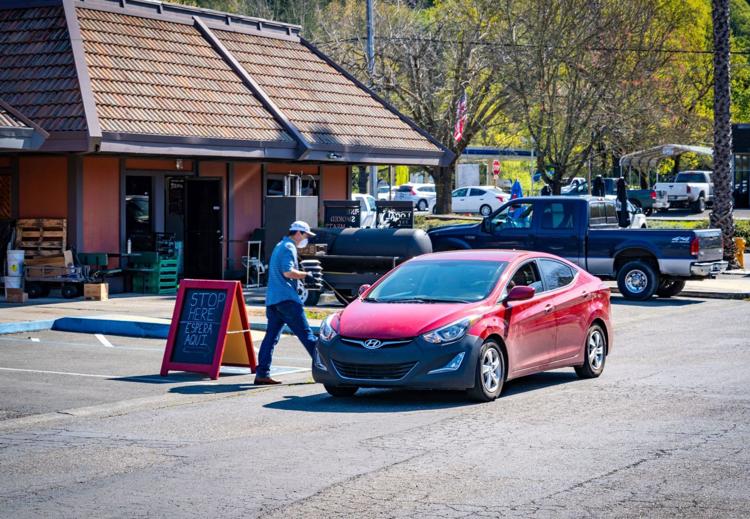 Free Meal Friday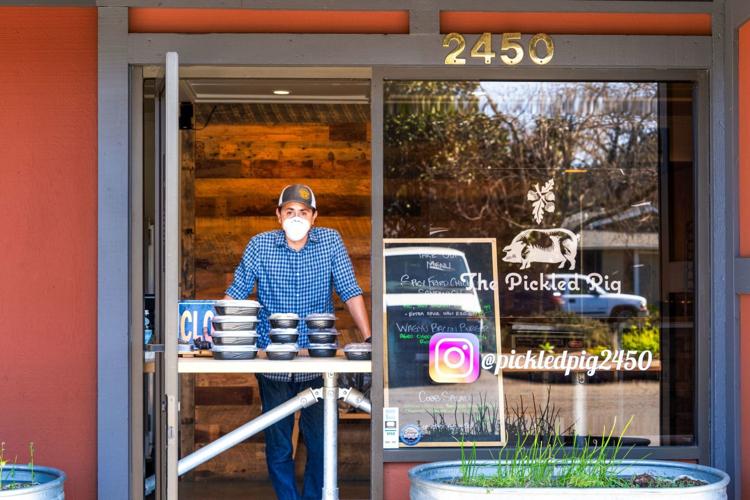 Social distancing signs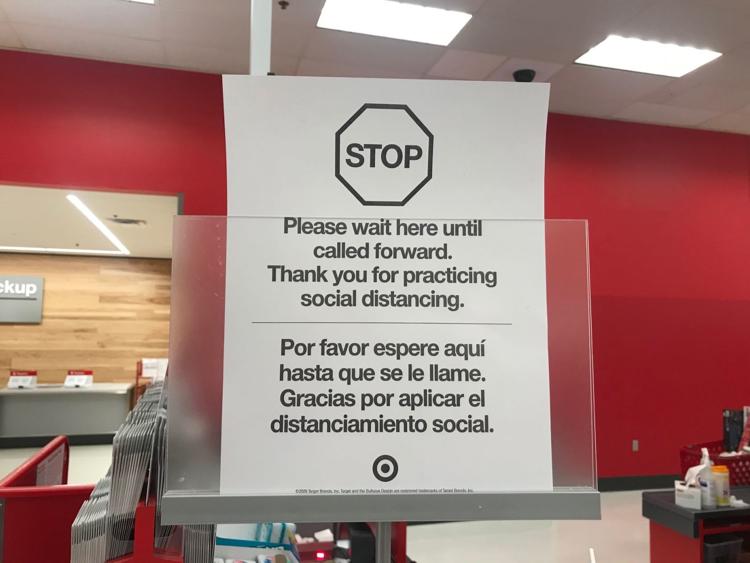 Social distancing signs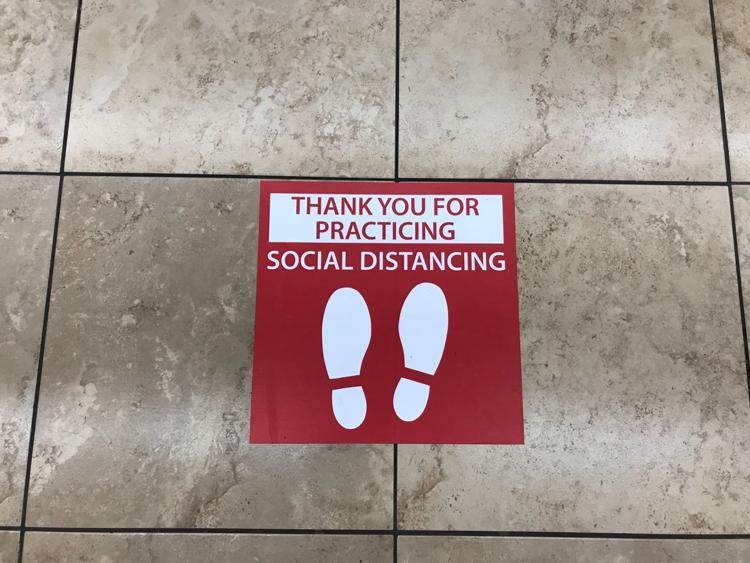 Bread delivery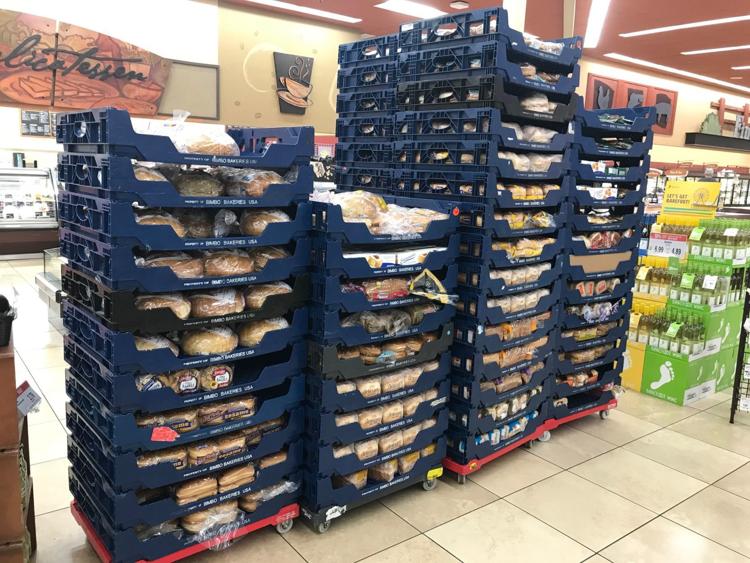 Dr. Manjappa at Queen of the Valley Medical Center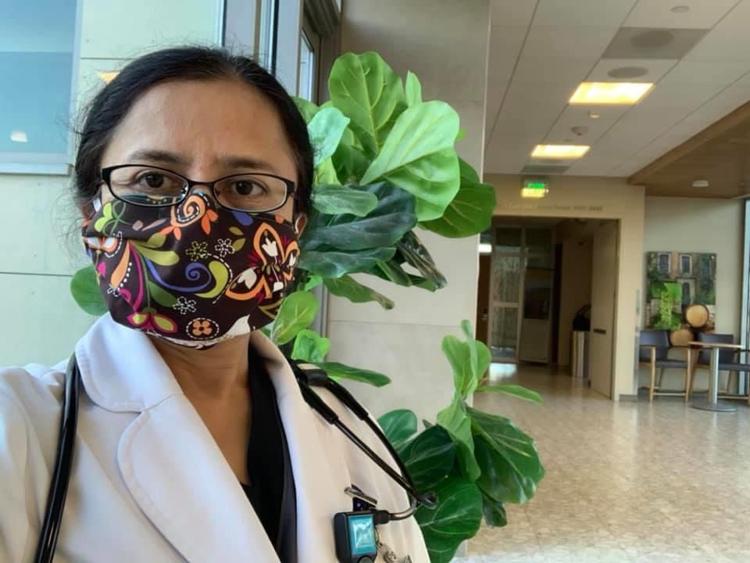 Bear on fence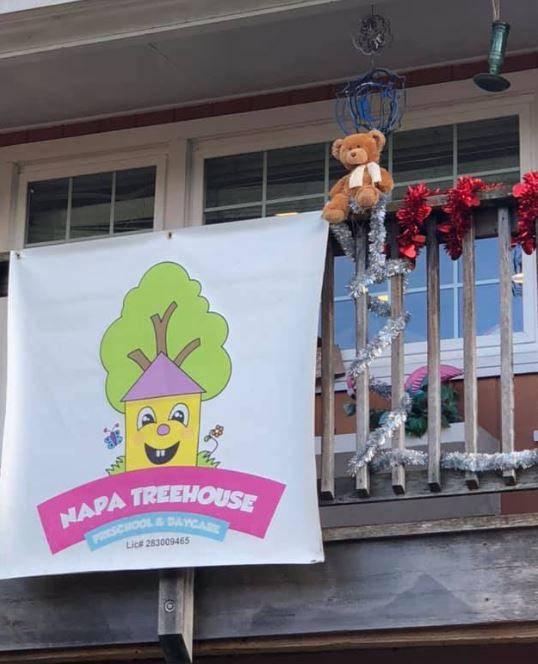 Bear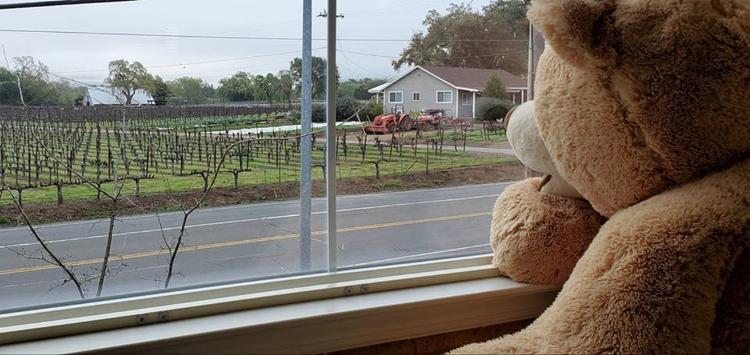 Dr. Adhye and Janice Peters RN
Napa police department employees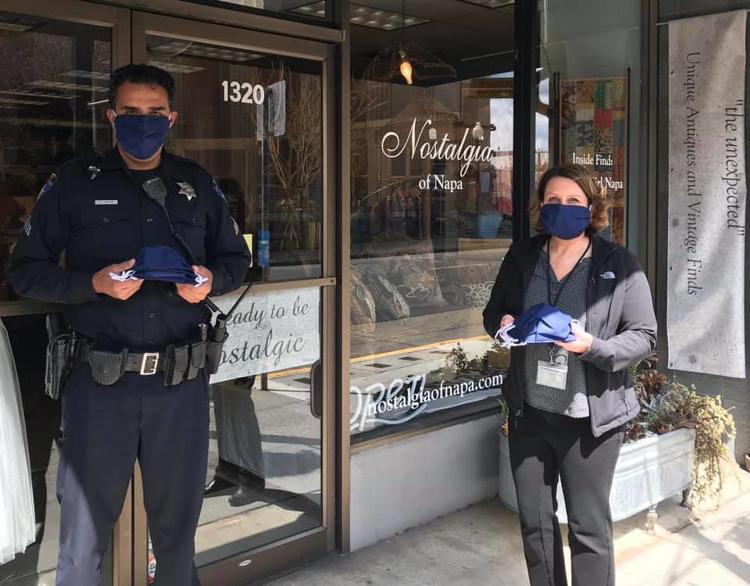 Andrea D. Hoogendoorn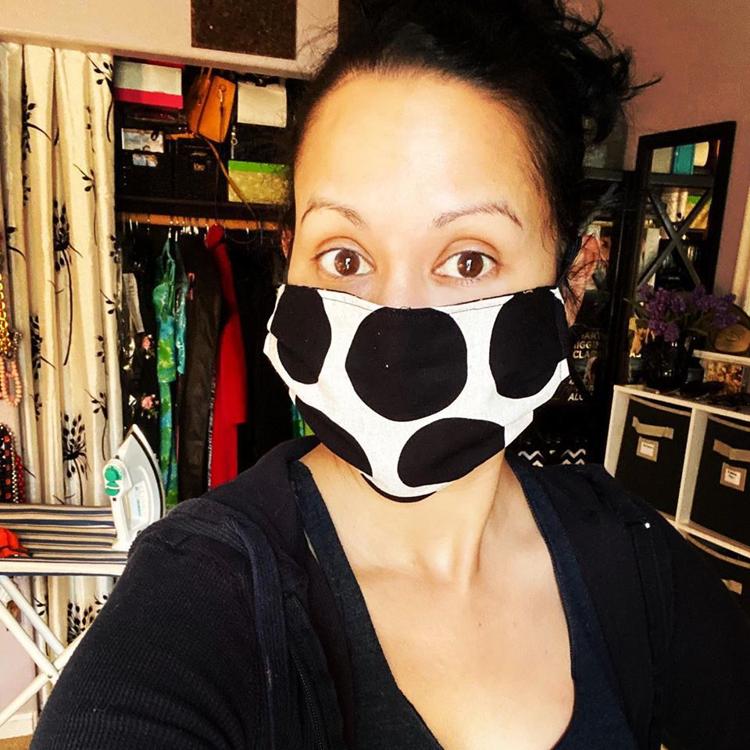 Hanh Ho Egan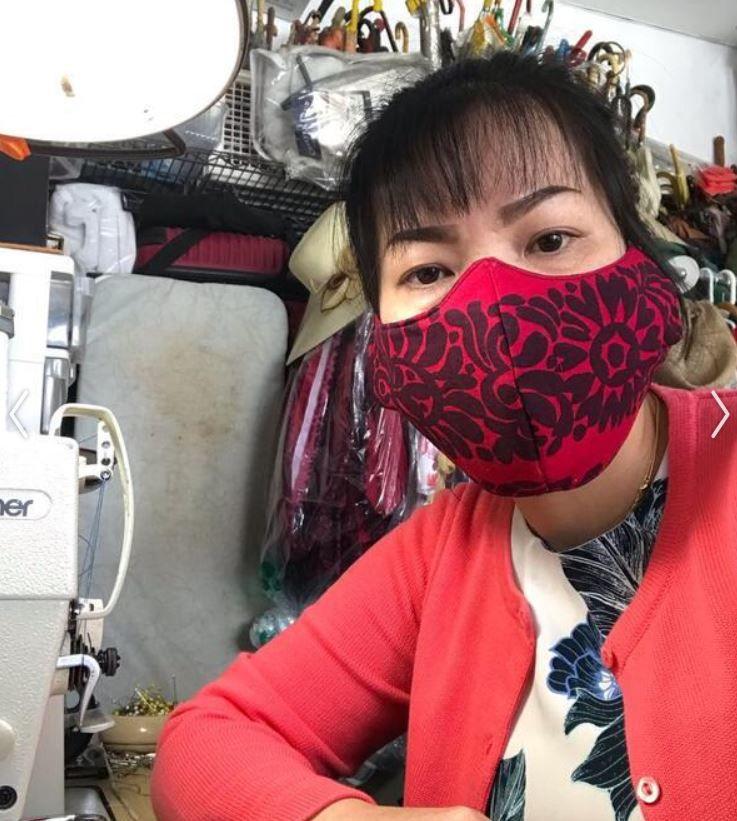 Matthew Blach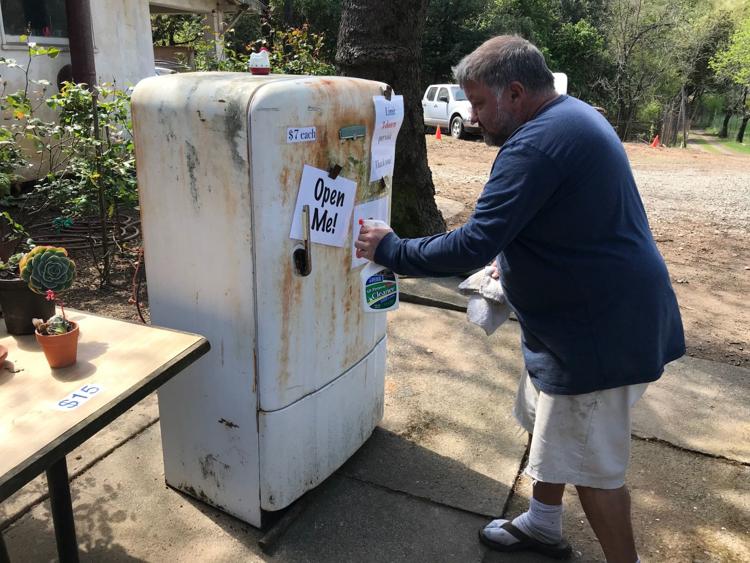 American Canyon park sign, social distancing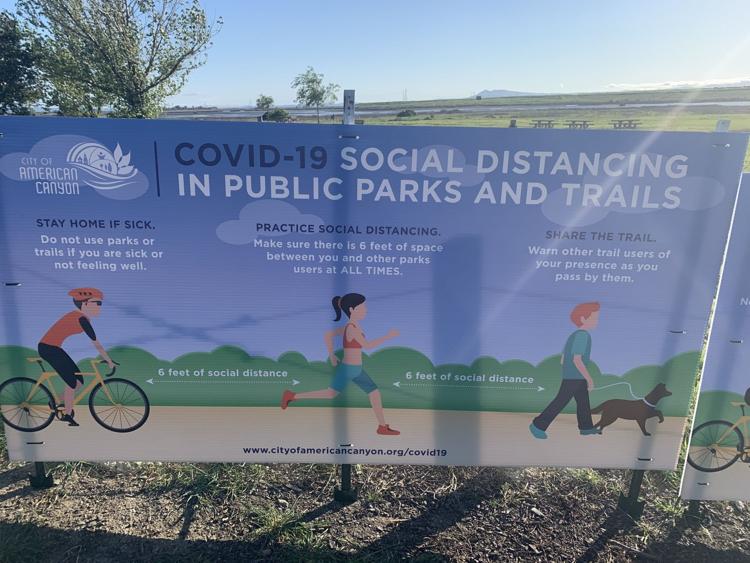 Cal Mart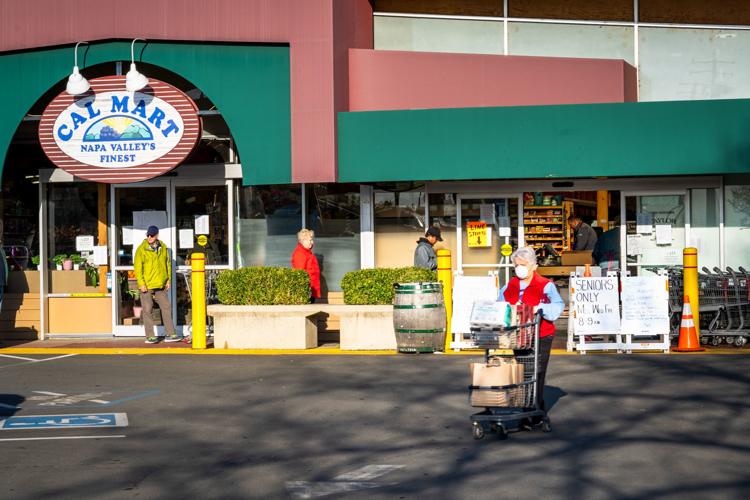 Calistoga take-out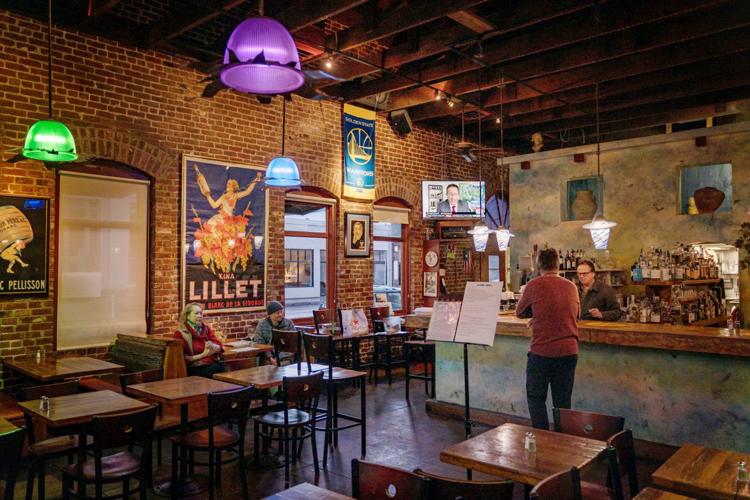 Calistoga take-out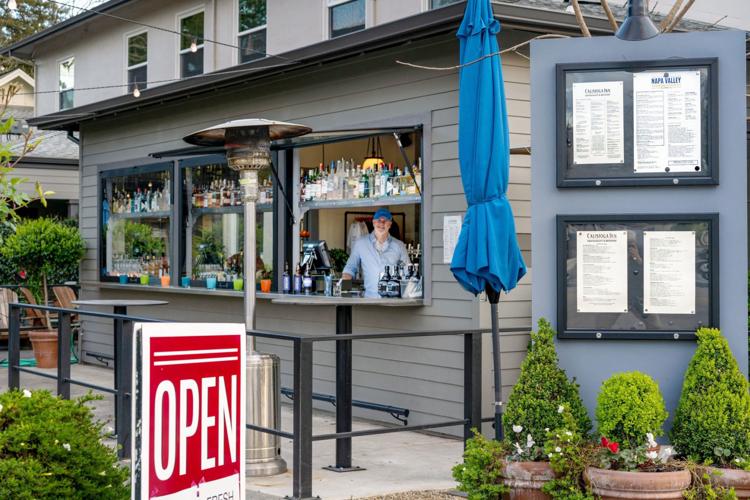 Calistoga take-out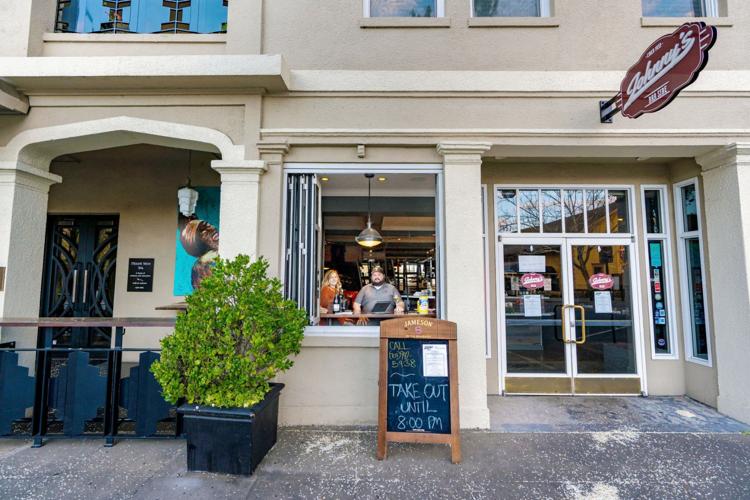 Calistoga take-out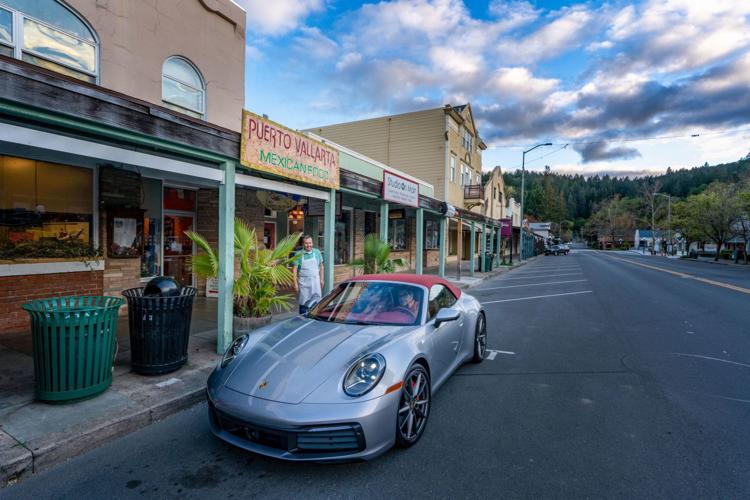 Calistoga take-out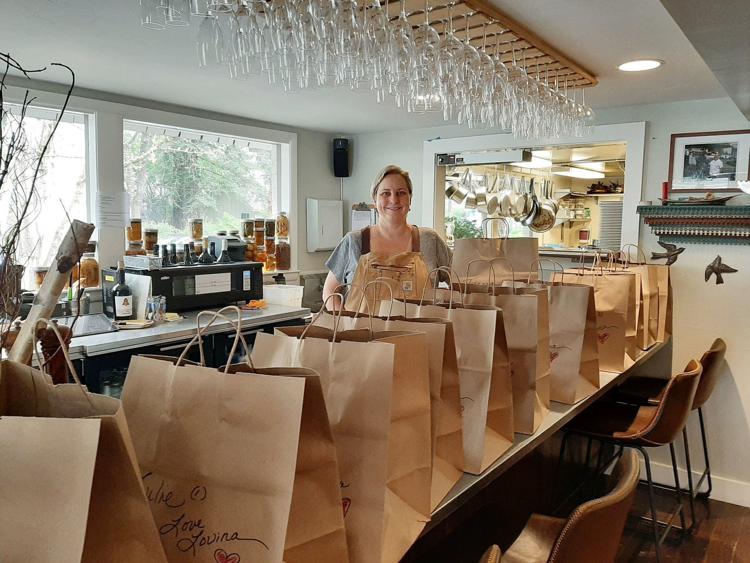 Food pick up signs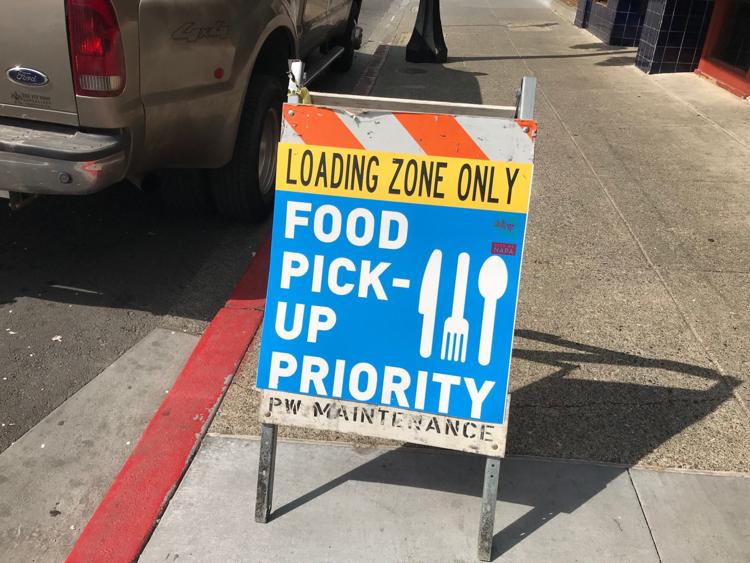 VNV welcome center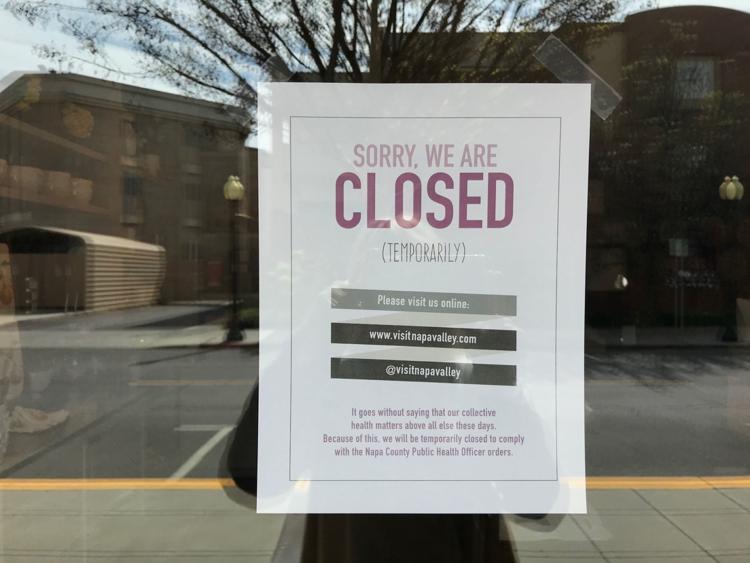 Main Street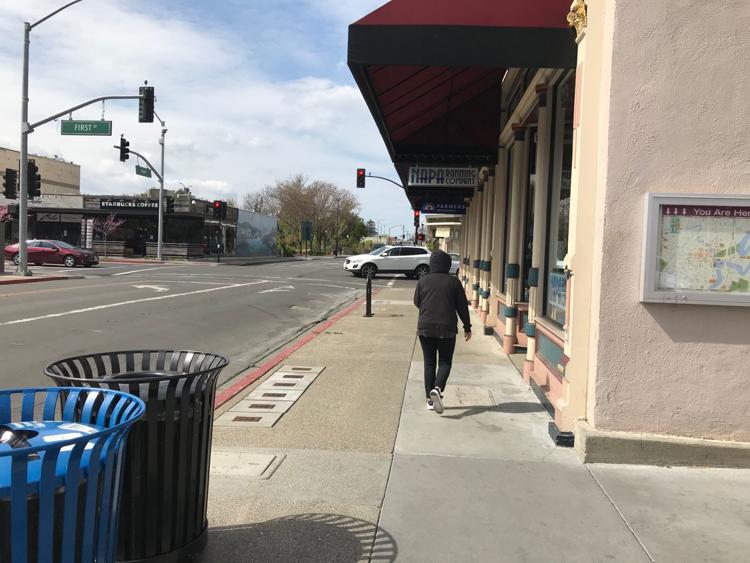 Empty Kohl's parking lot
Napa Running Co.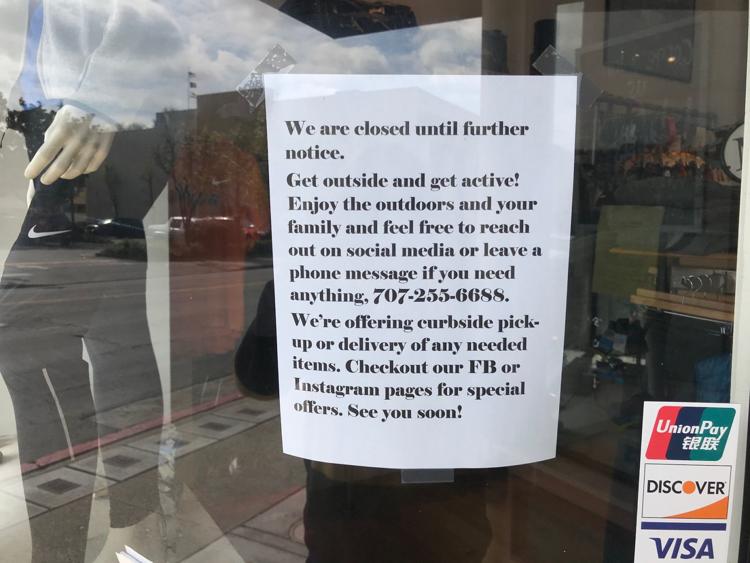 Bread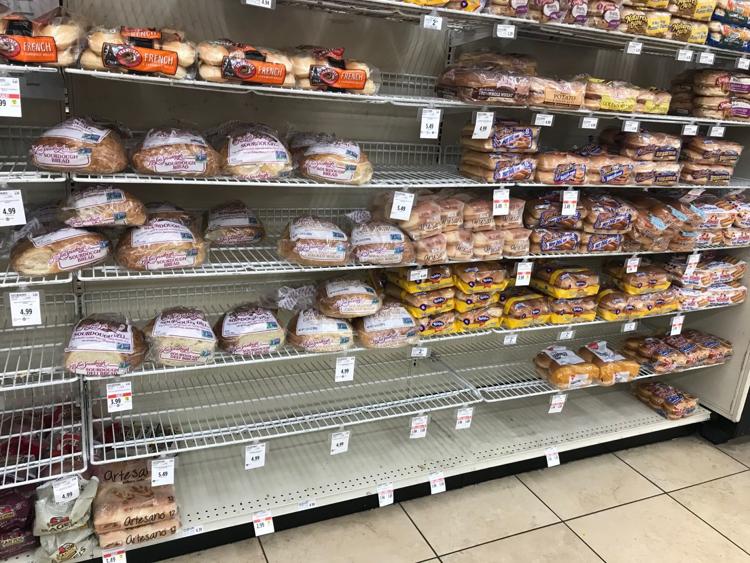 Cleaning at the check out station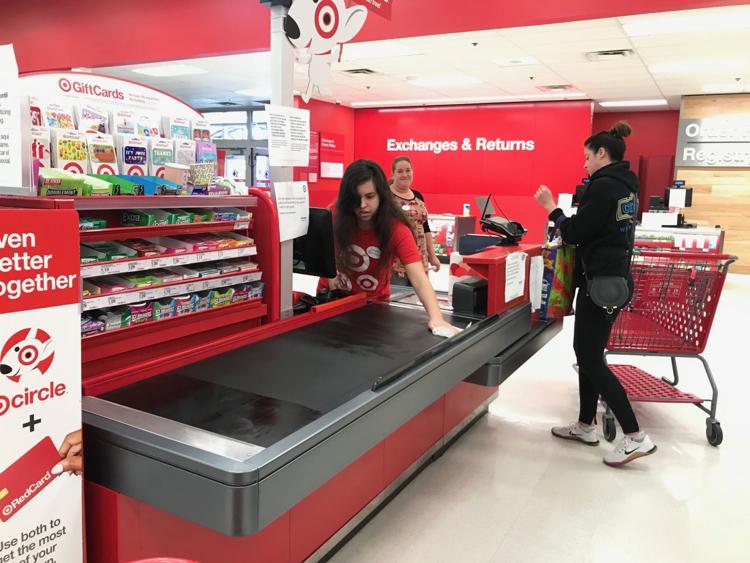 Restocking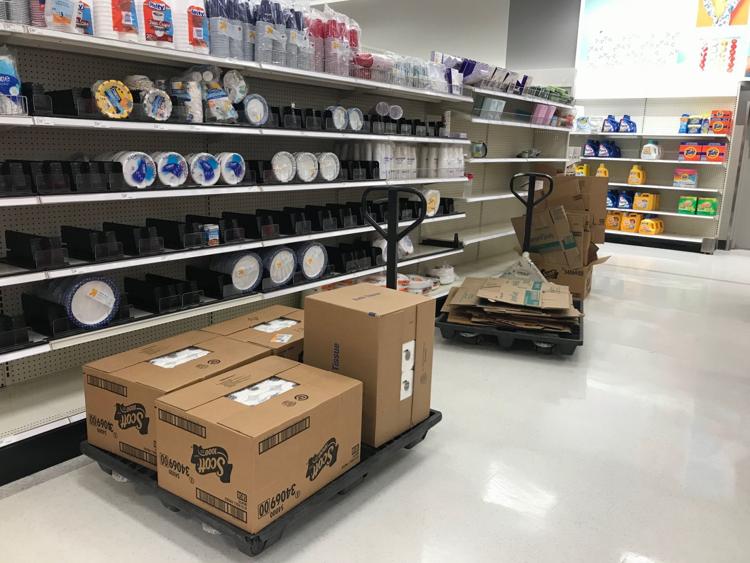 Toilet paper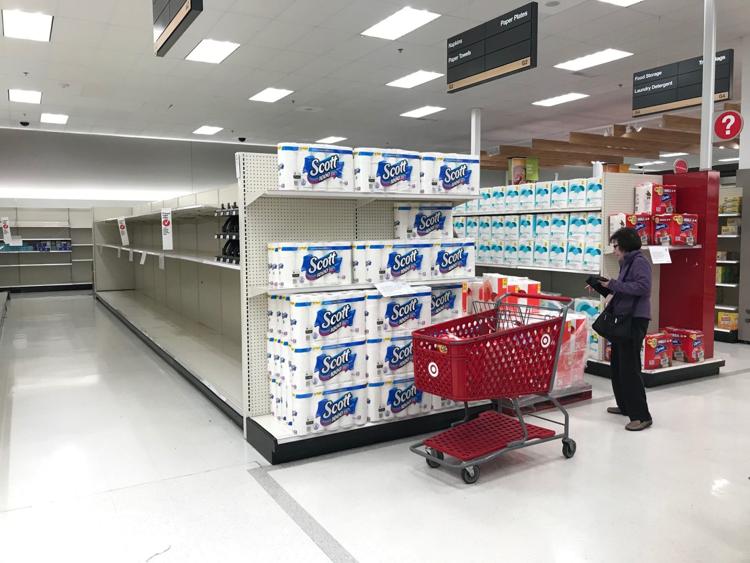 Toilet paper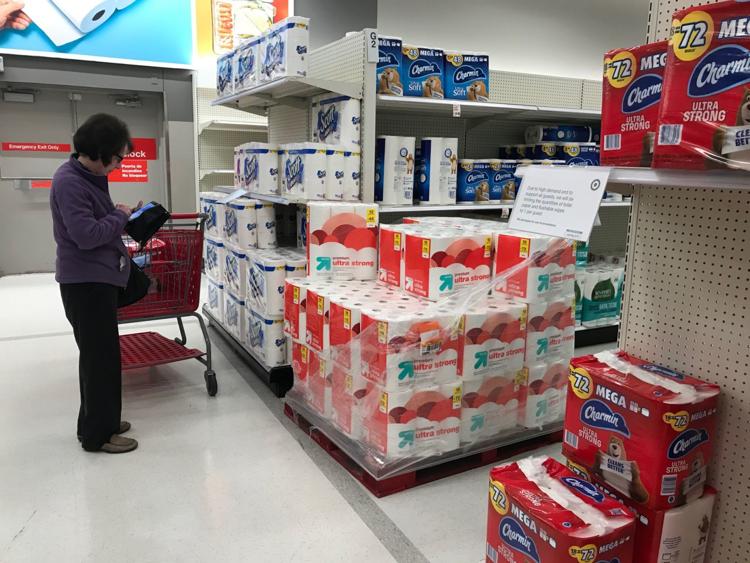 More wipes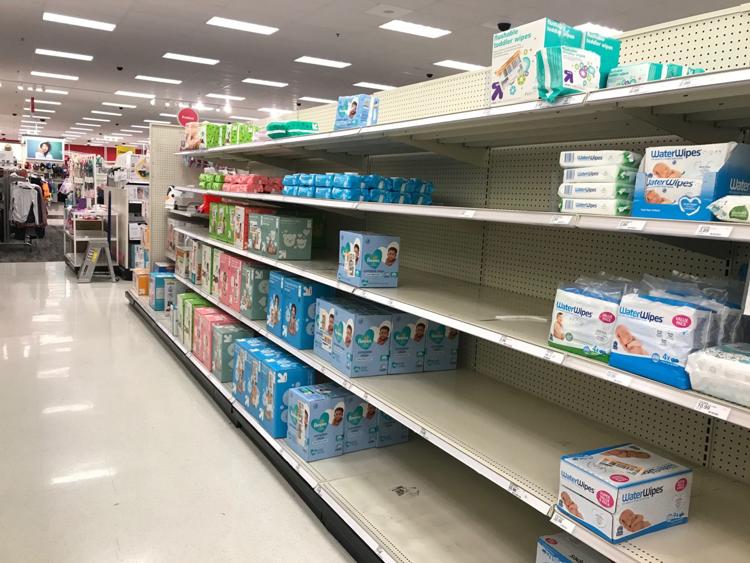 Restocking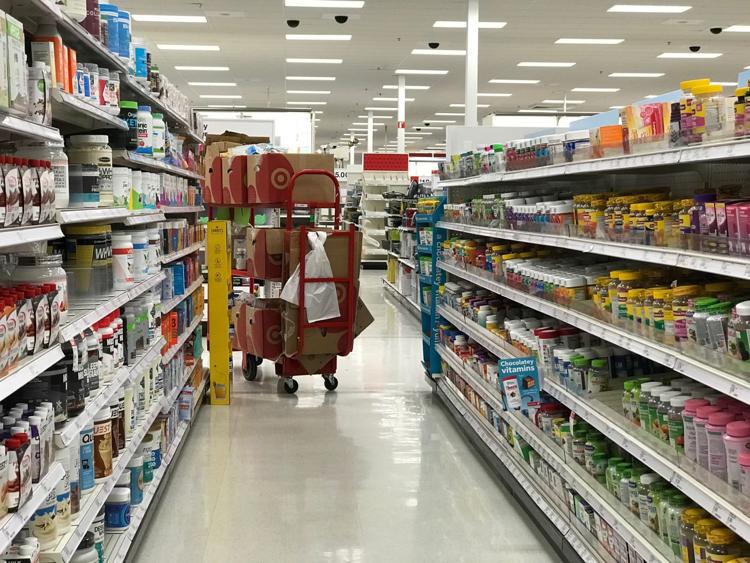 Disinfectant wipes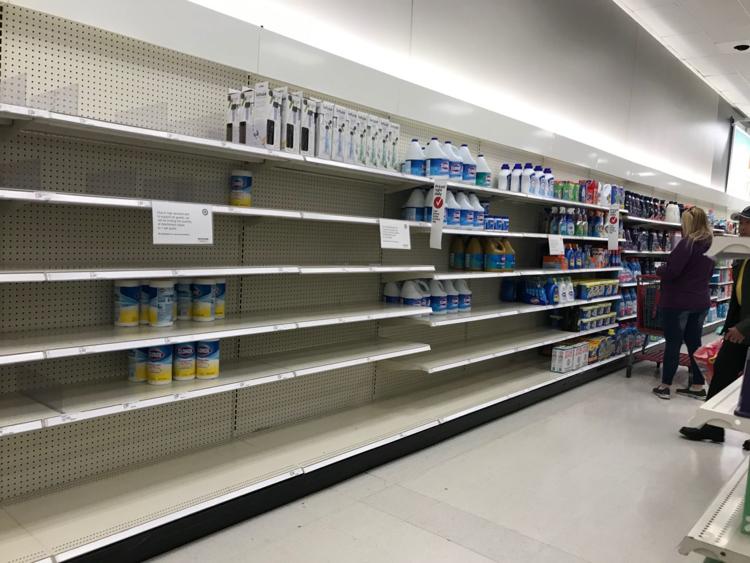 Raley's eggs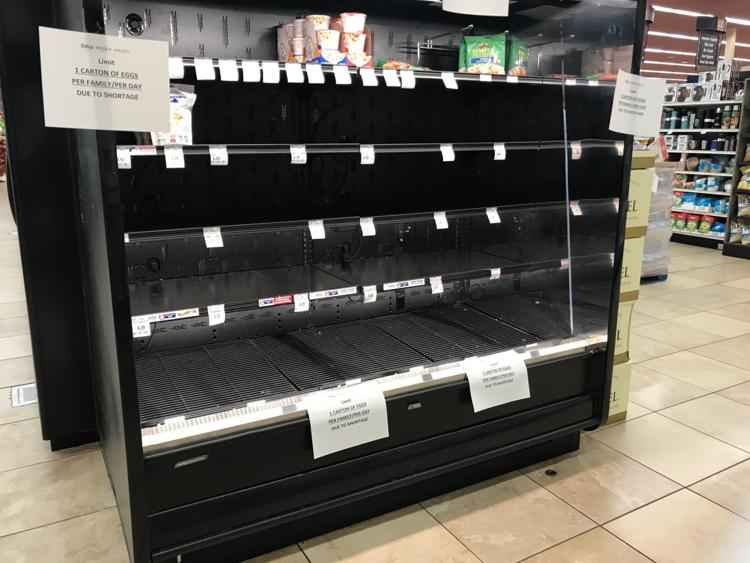 Produce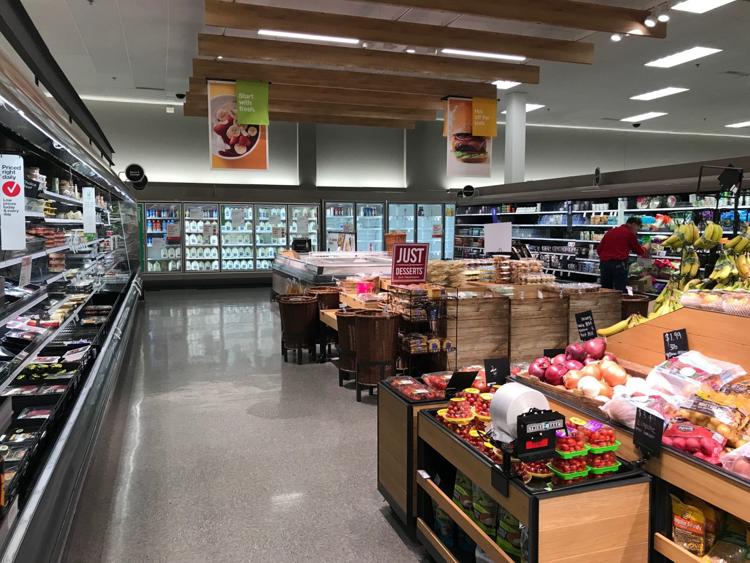 Restocking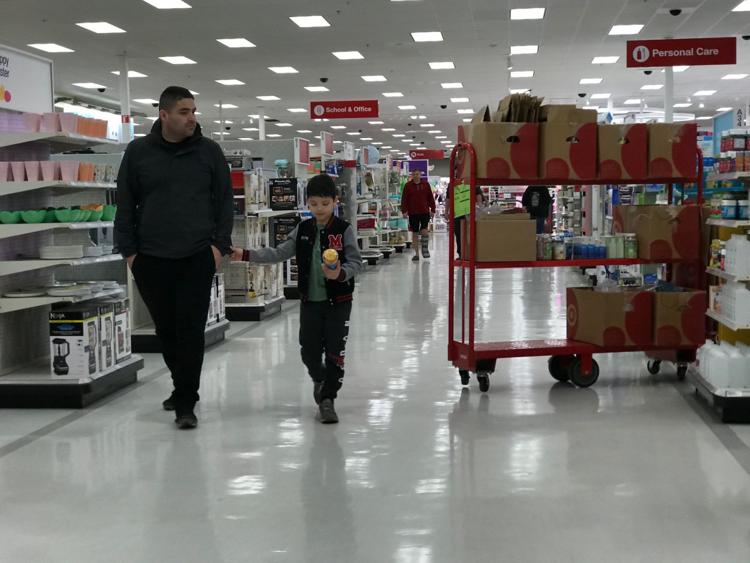 Raley's barriers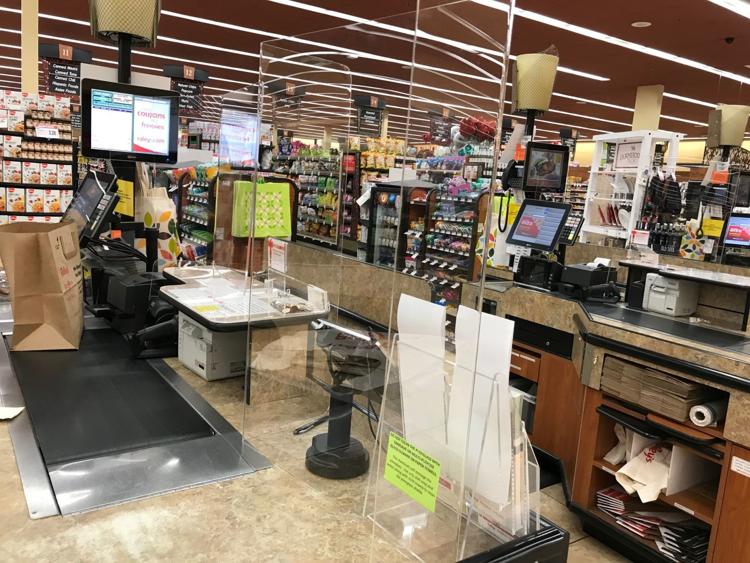 Raley's bulk foods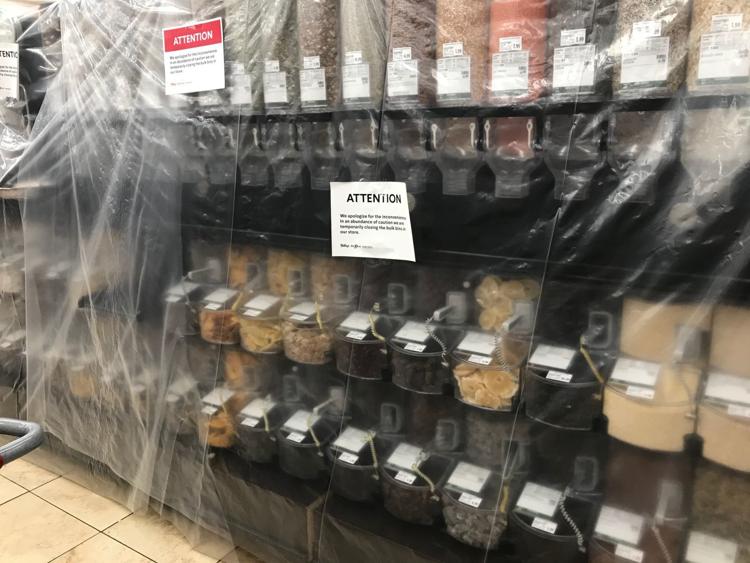 Water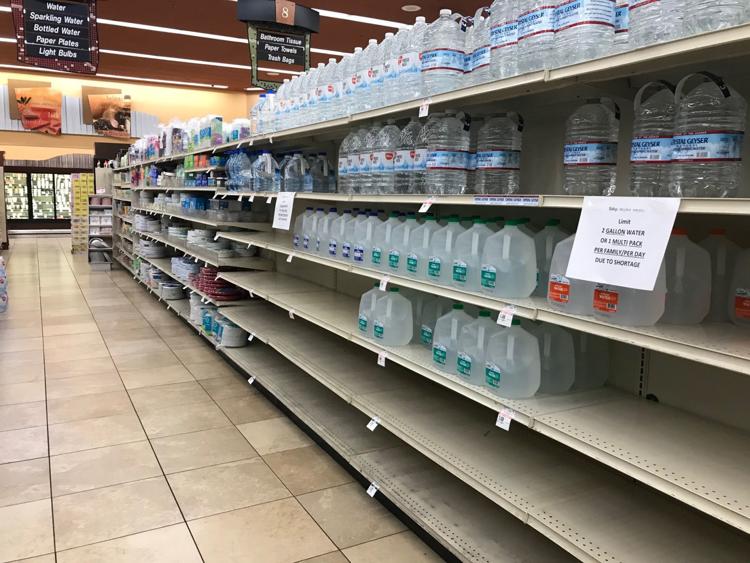 Raley's check out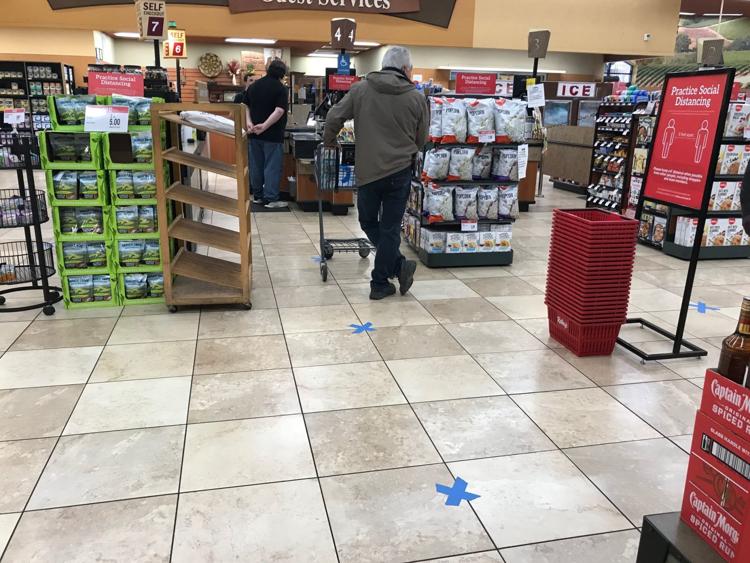 Raley's signs
Squeeze Inn Hamburgers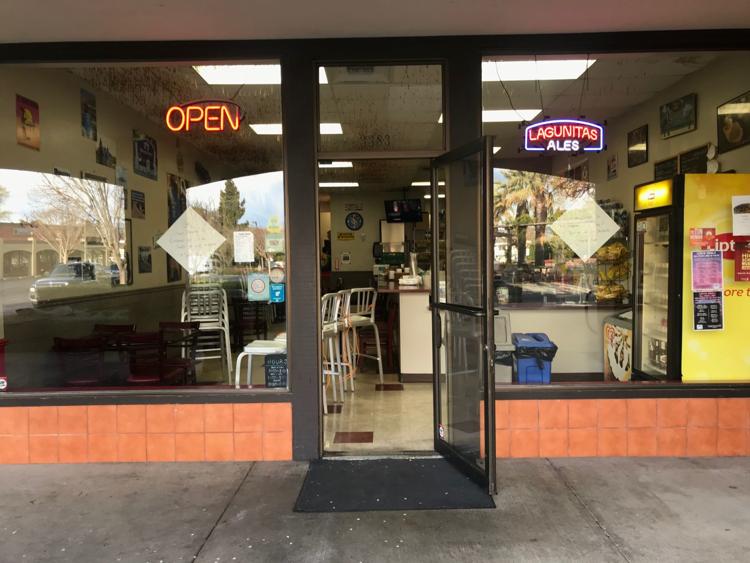 The parking lot at Redwood Plaza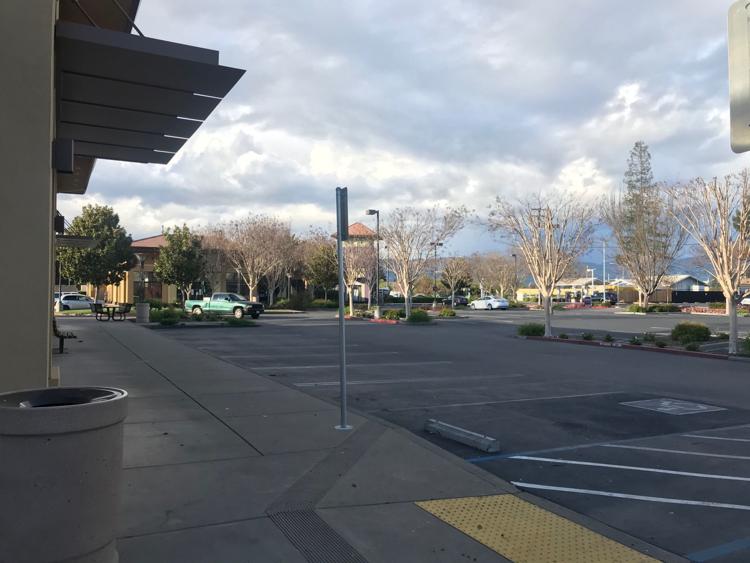 Demand increases for Napa food relief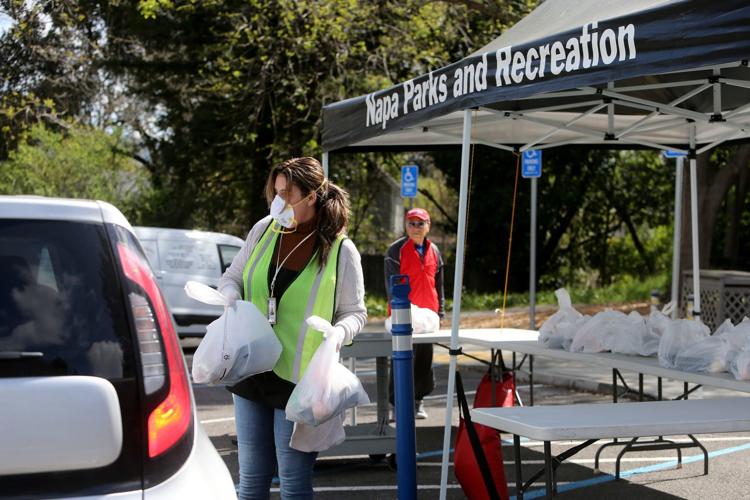 St. Helena Safeway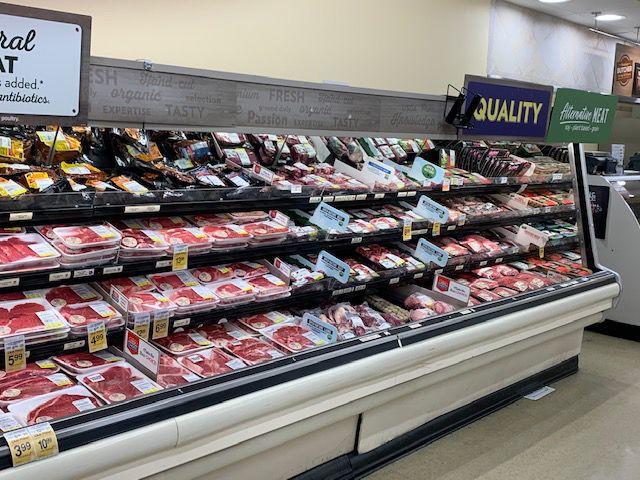 St. Helena Safeway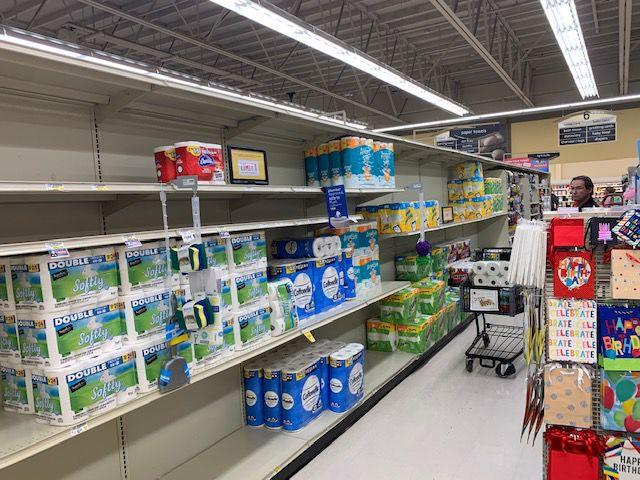 Napa Target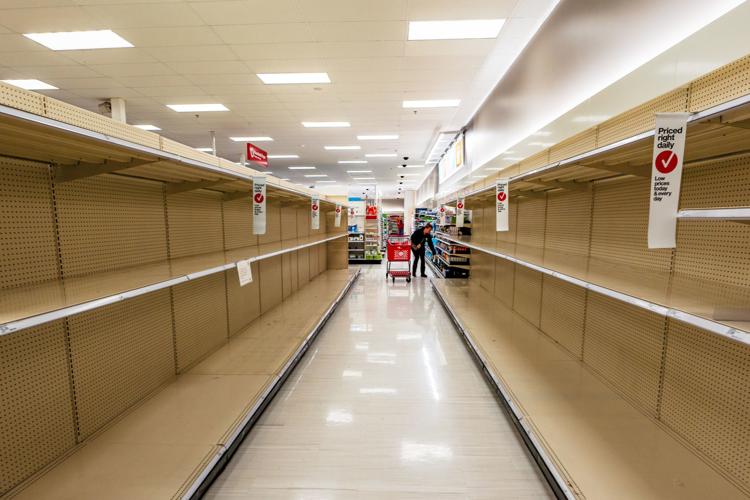 Ciccio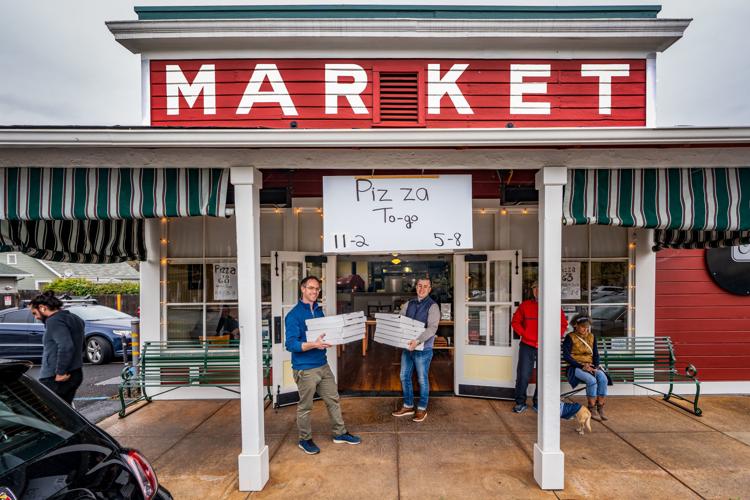 Safeway in St. Helena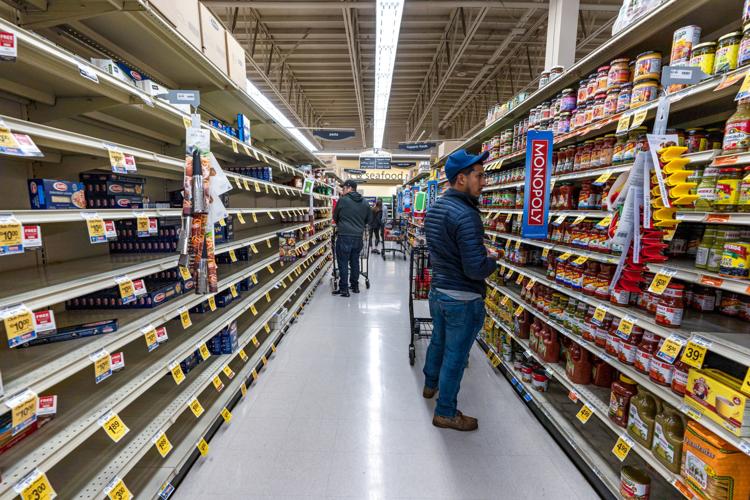 Milk at Raley's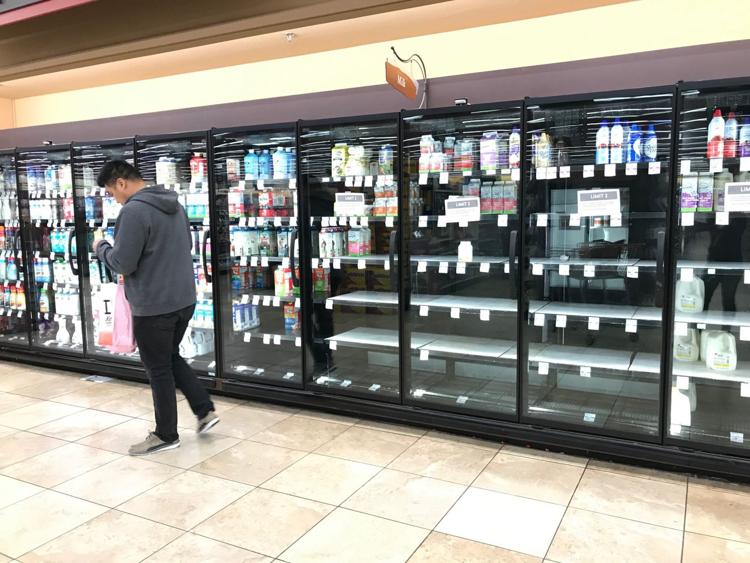 Umpqua bank
Target toilet paper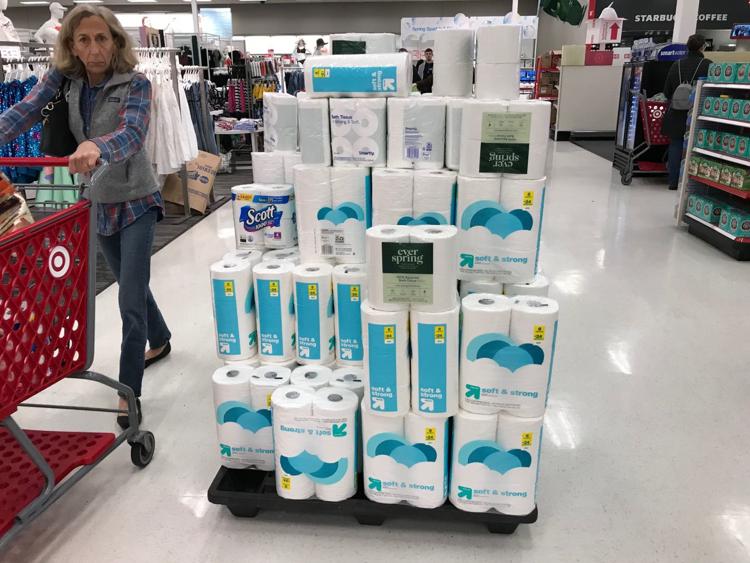 Bel Aire shoppers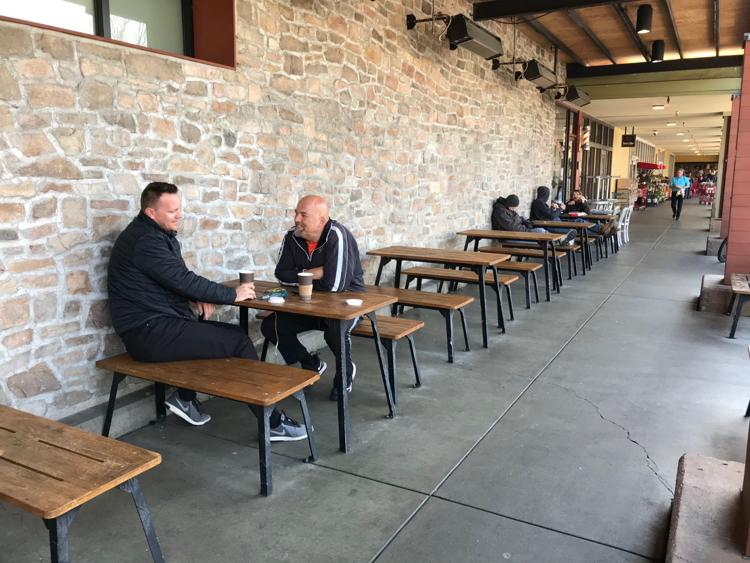 South Napa Target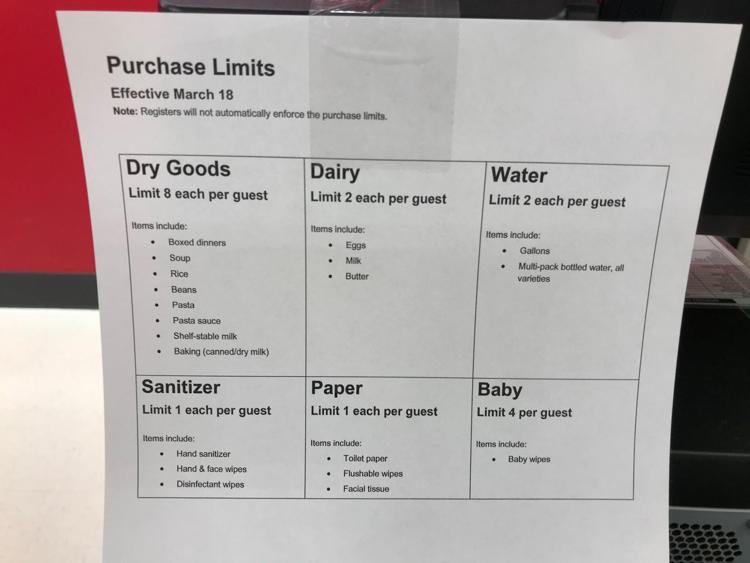 World Market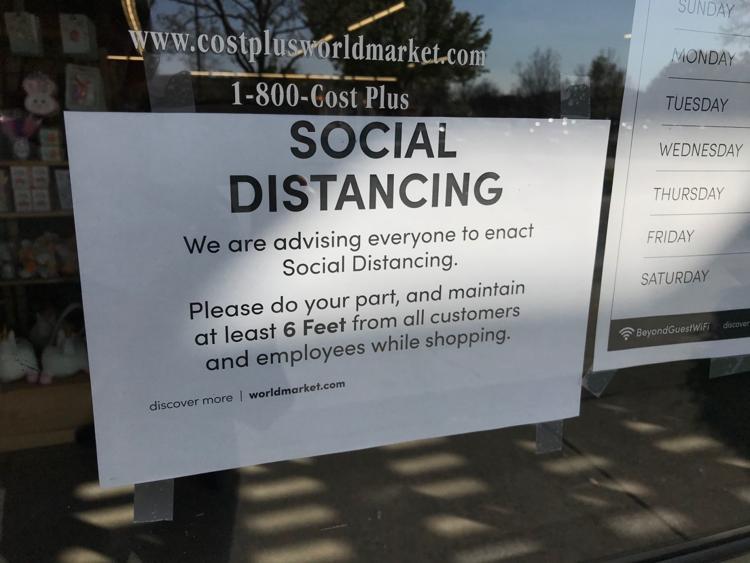 Napa Target shoppers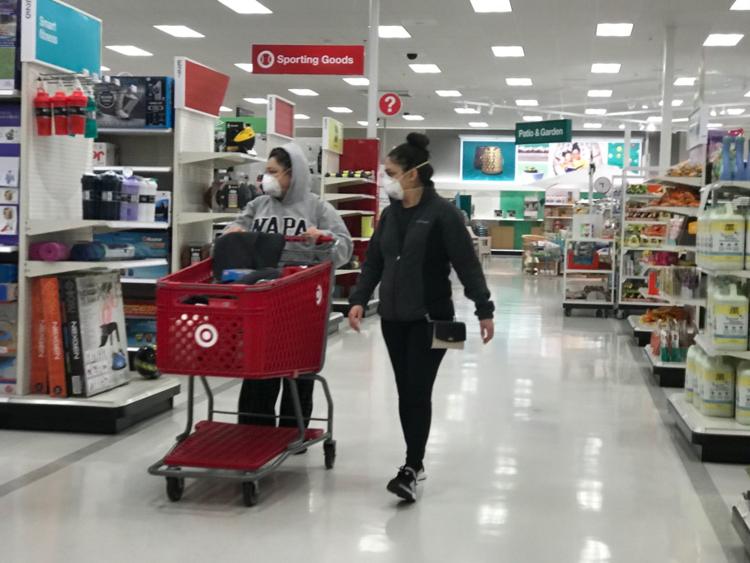 Trader Joe's line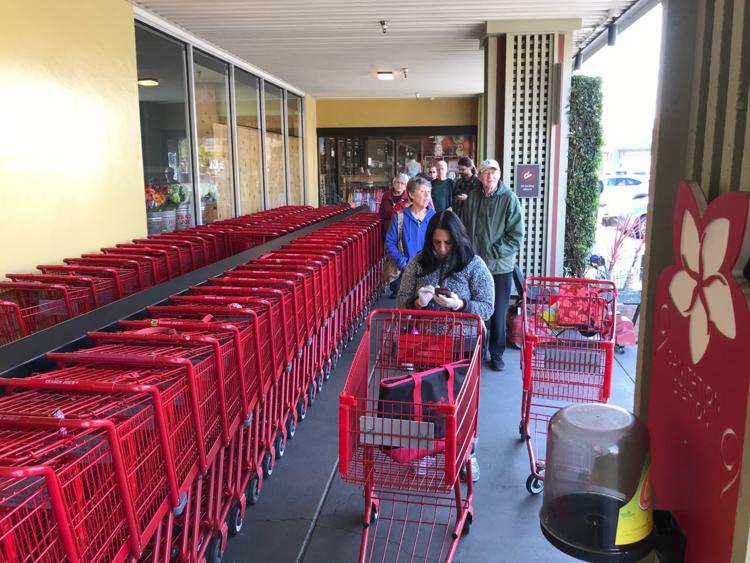 Bel Aire Plaza parking lot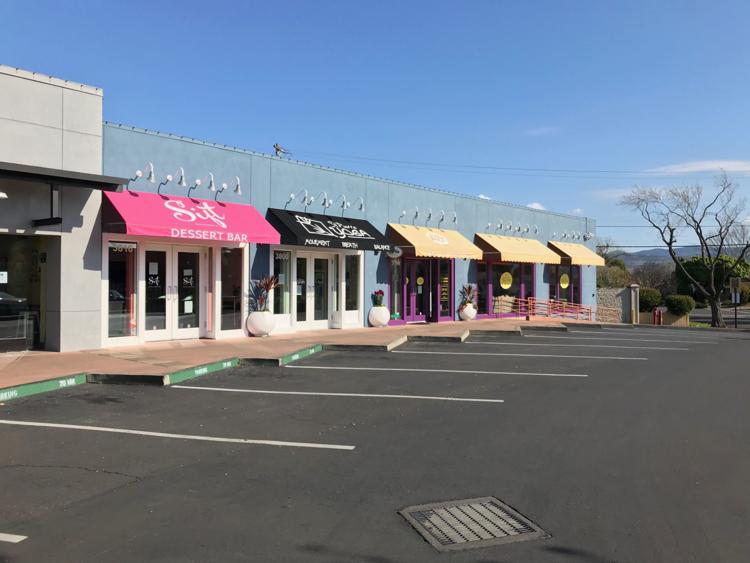 CalMart in Calistoga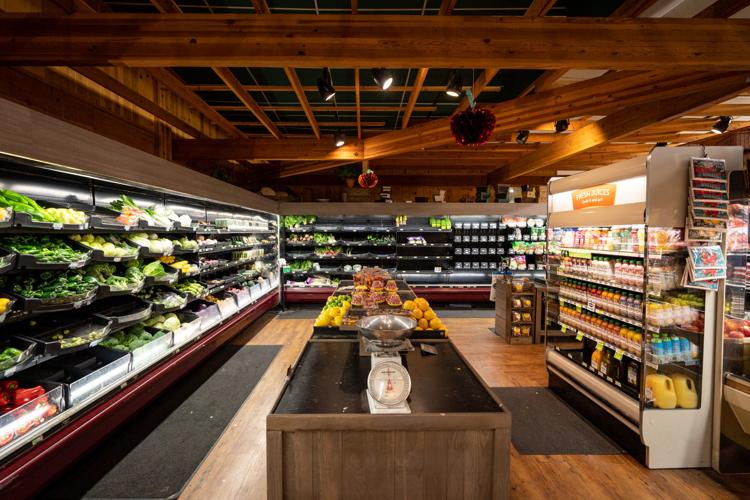 CalMart in Calistoga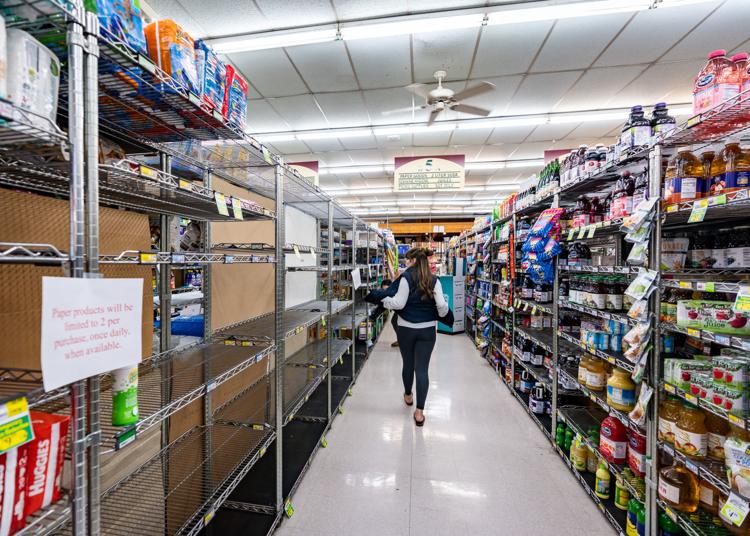 Whole Foods Napa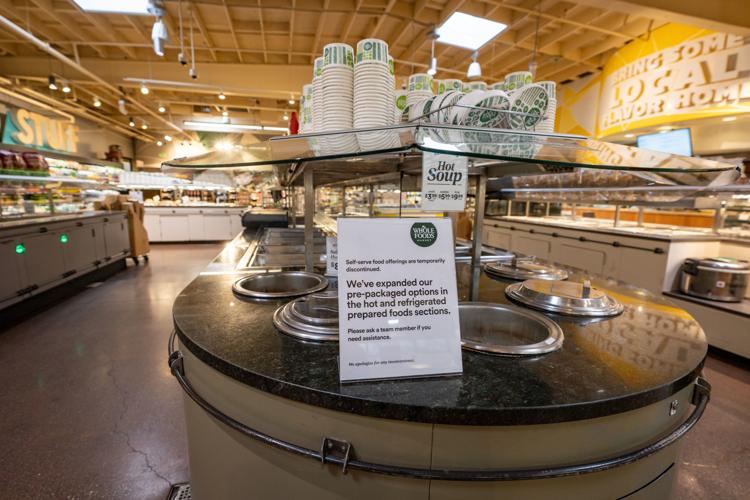 Outside Oxbow Public Market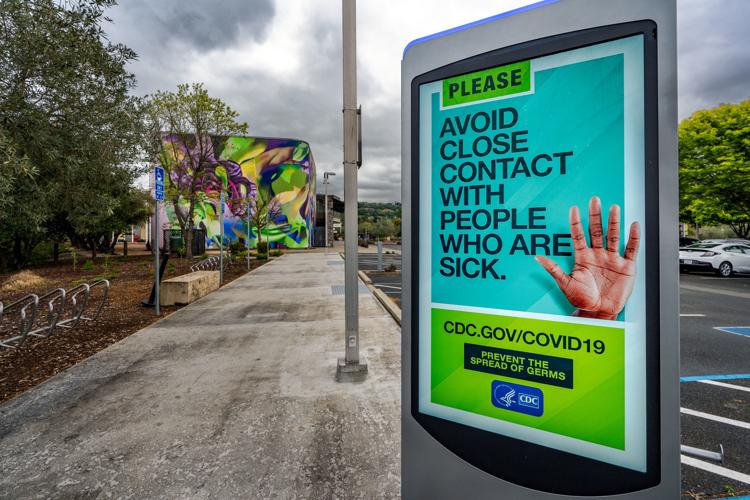 Inside the Oxbow Public Market on Wed. March 18.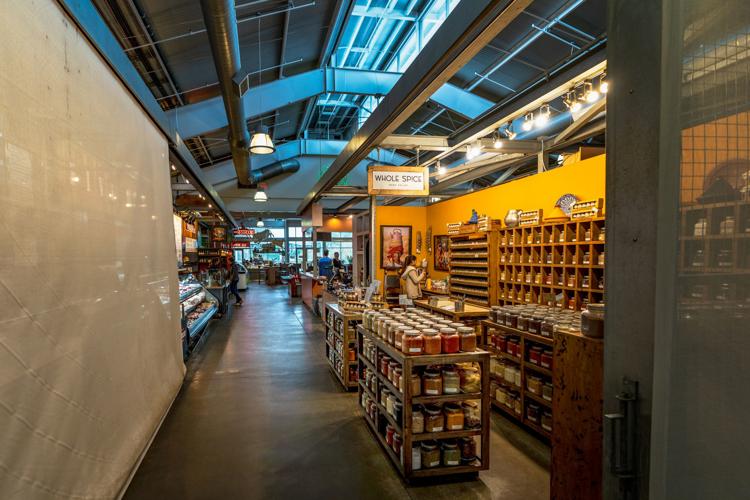 Inside the Oxbow Public Market on Wed. March 18.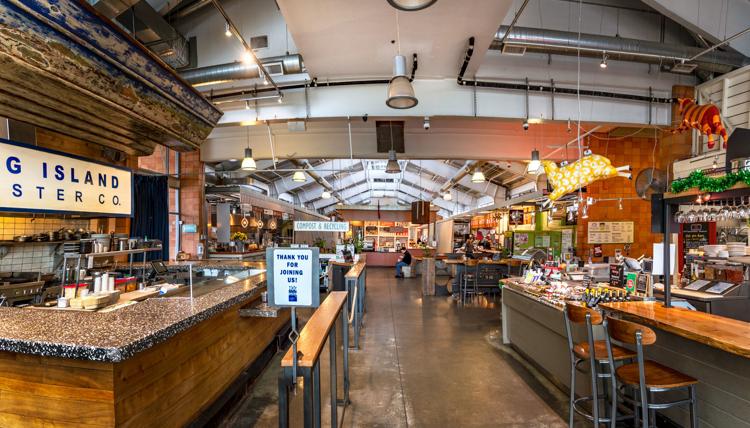 Lululemon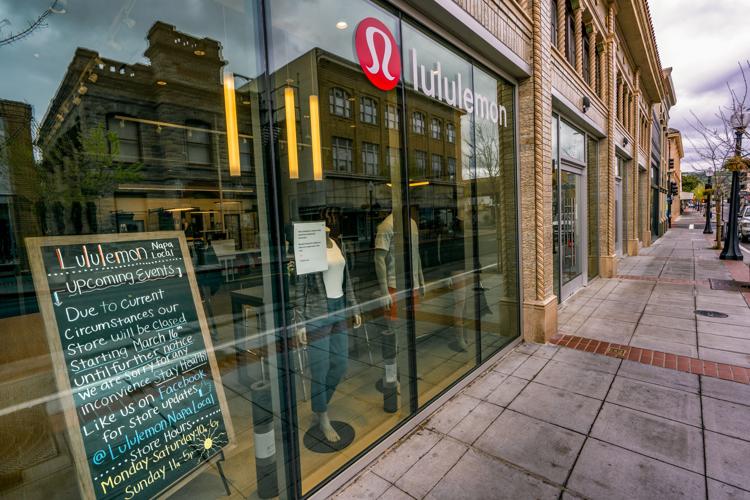 Oxbow Public Market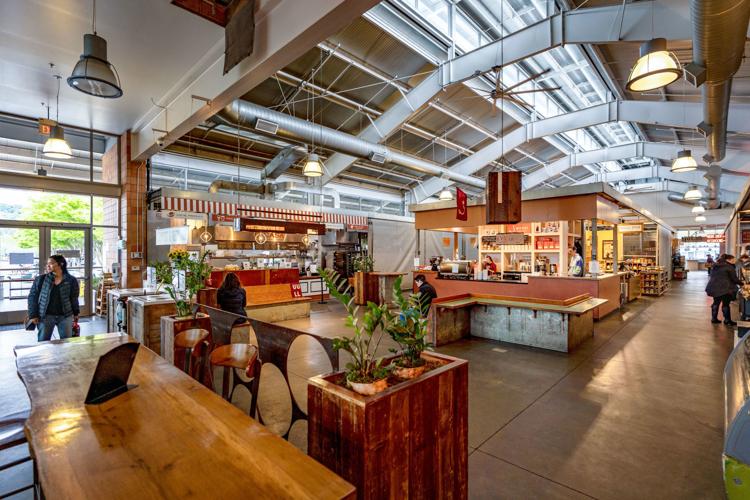 Peet's without customers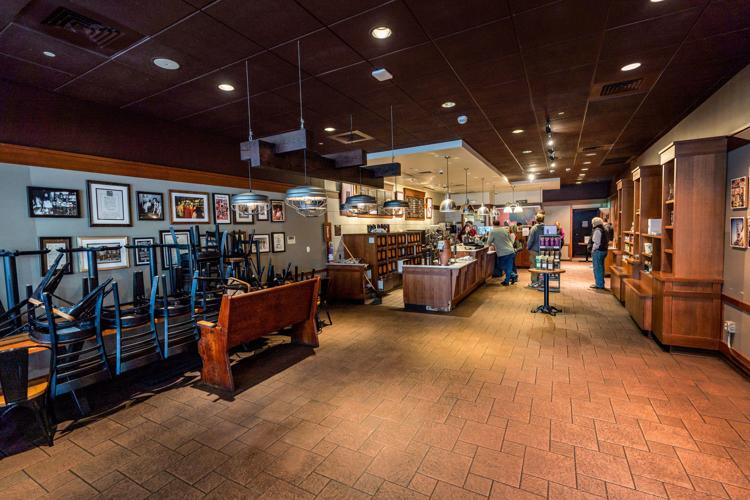 Archer Hotel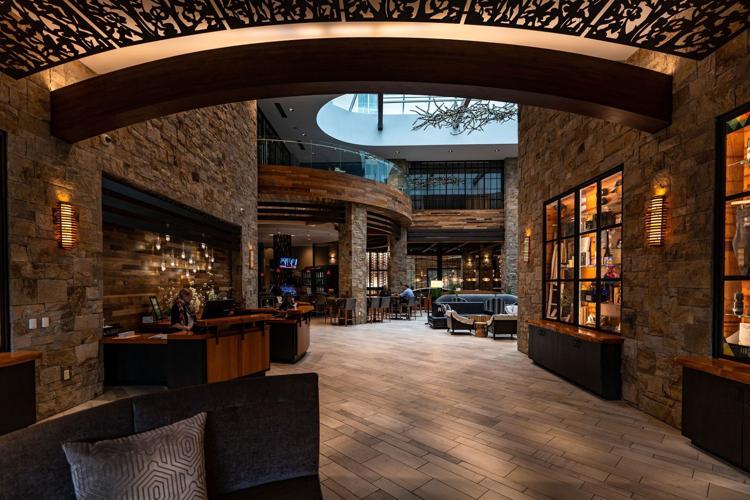 Napa Premium Outlets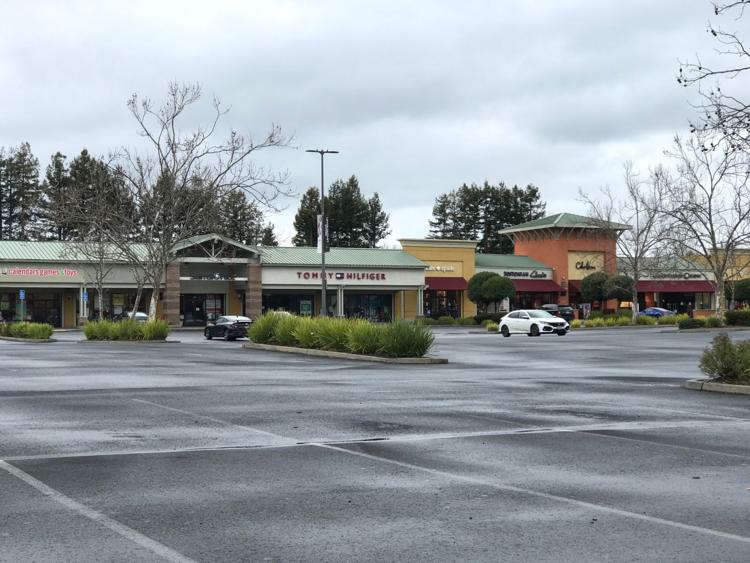 Calistoga school lunch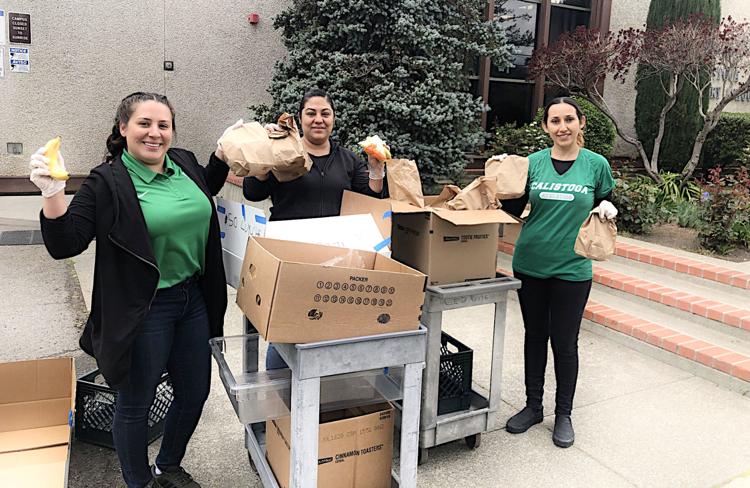 School offers free meals for kids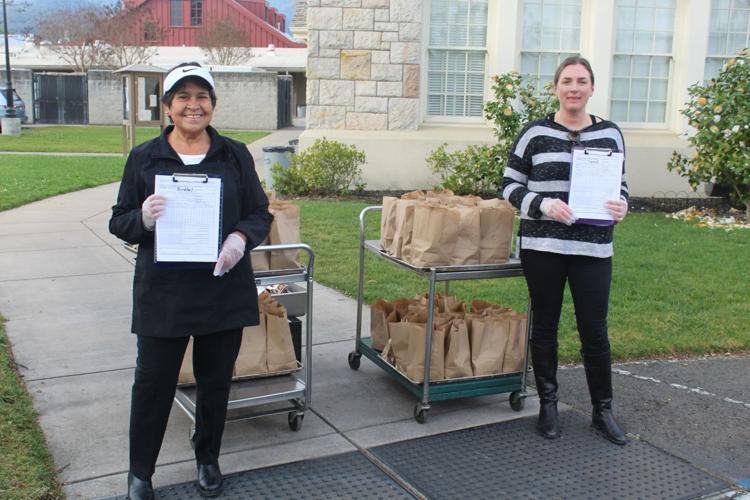 La Morenita lunch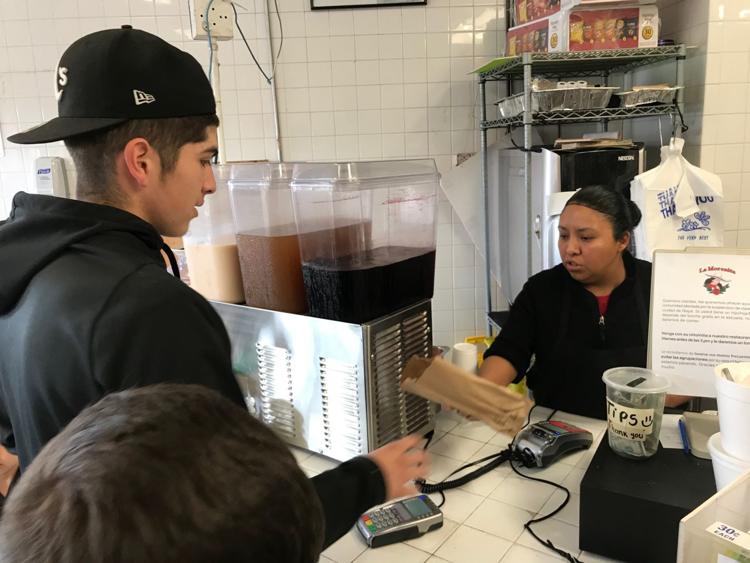 Coronavirus precautions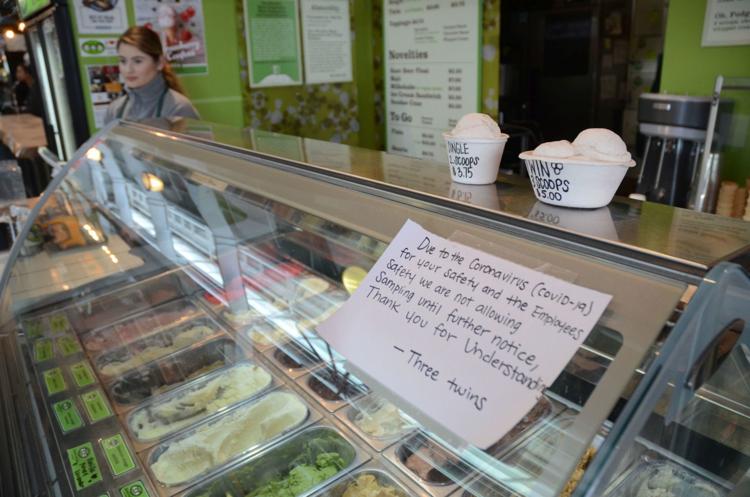 Coronavirus Precautions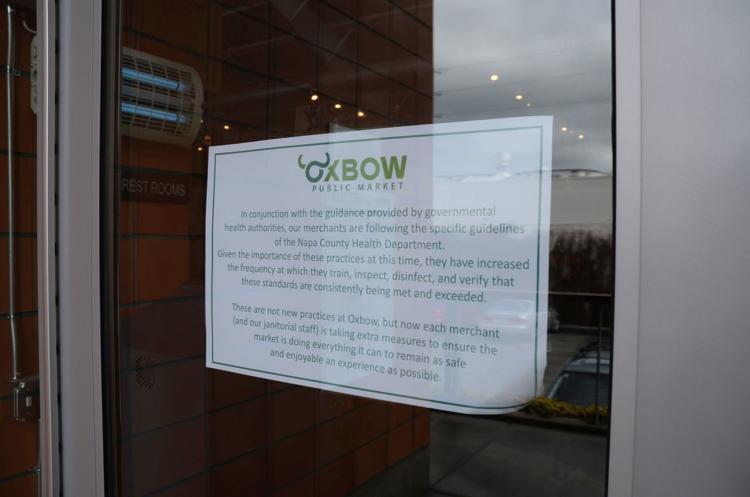 Coronavirus precautions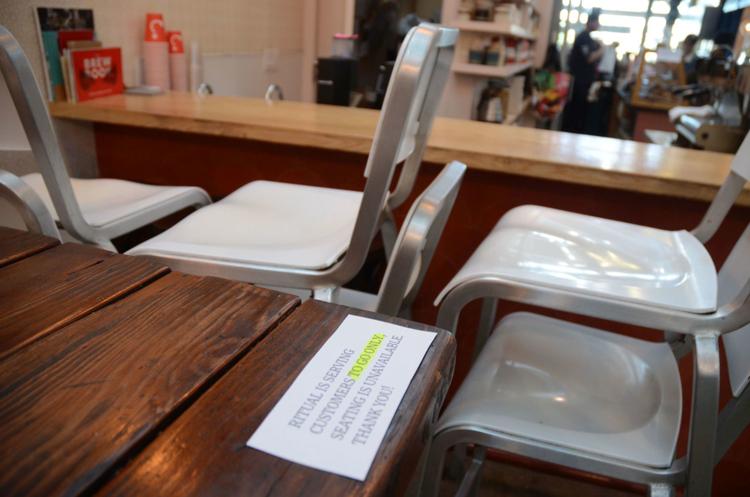 Beringer closed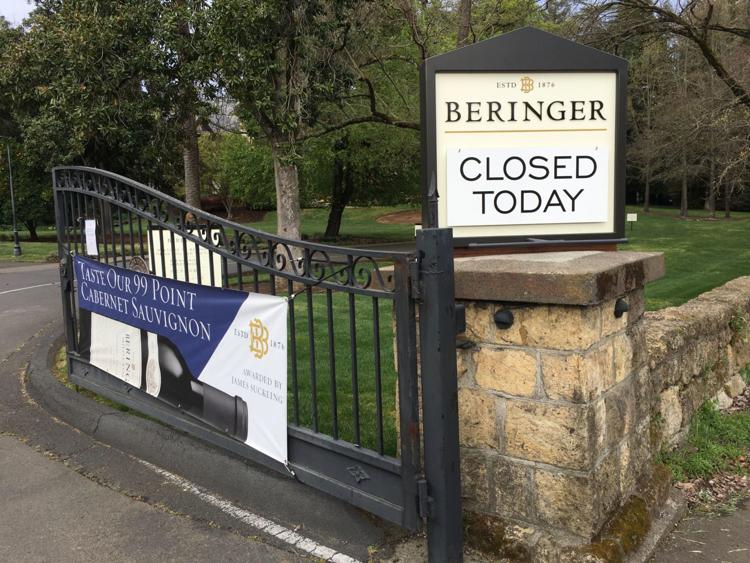 Calistoga Farmers' Market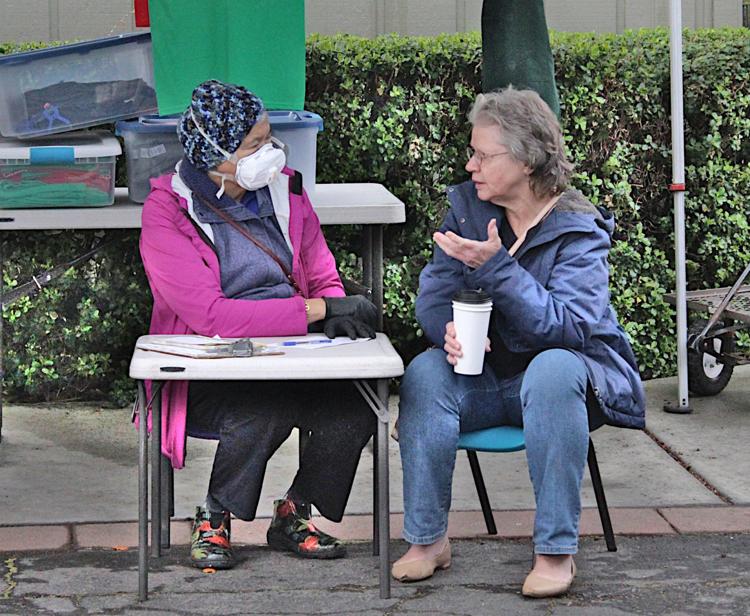 Trader Joe's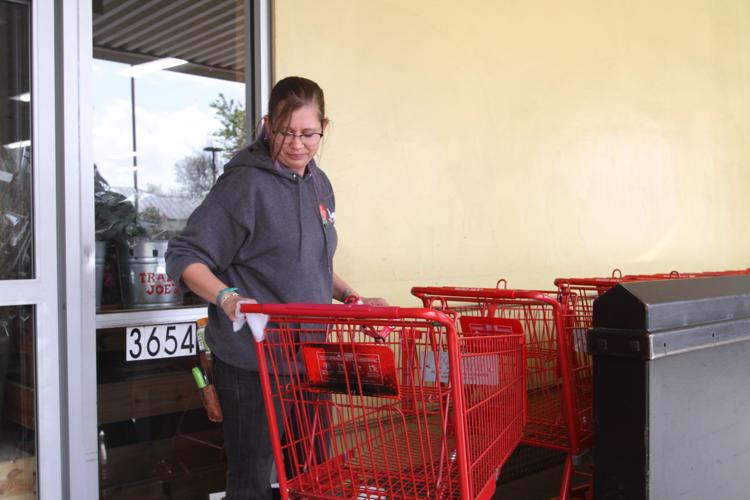 Coronavirus -- Hand sanitizer sold out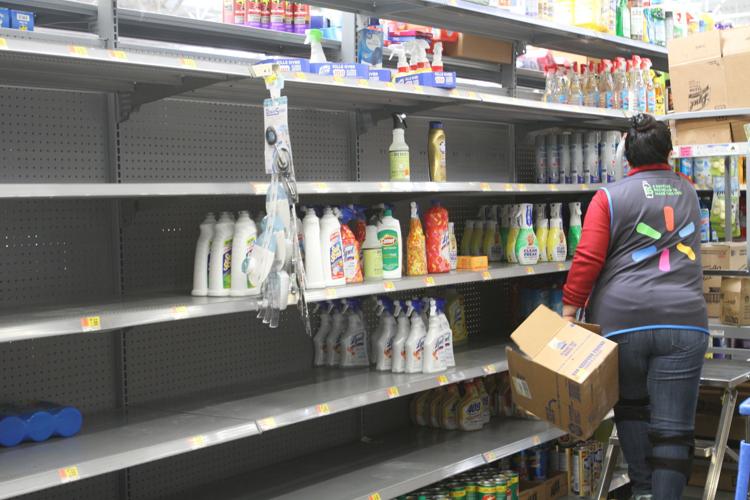 Carol Shour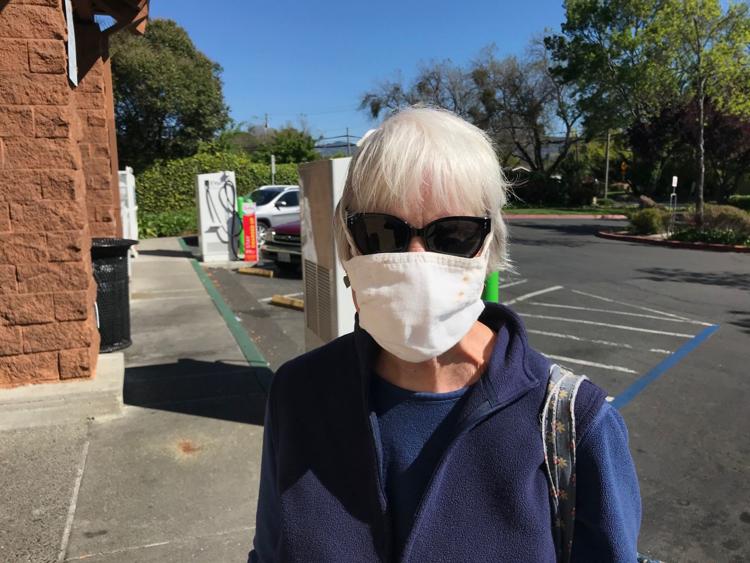 Safeway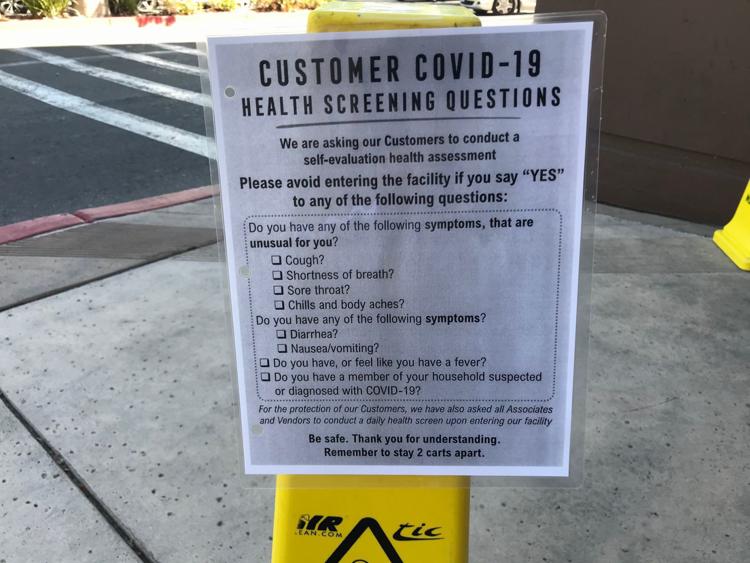 Safeway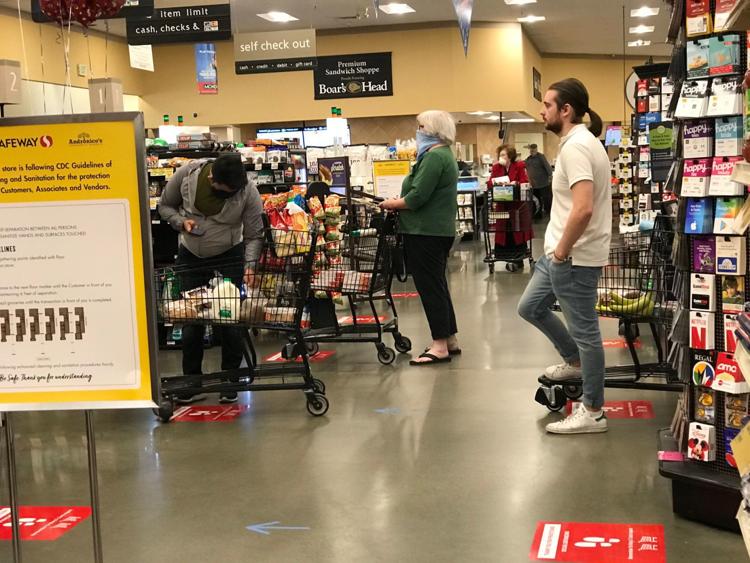 Safeway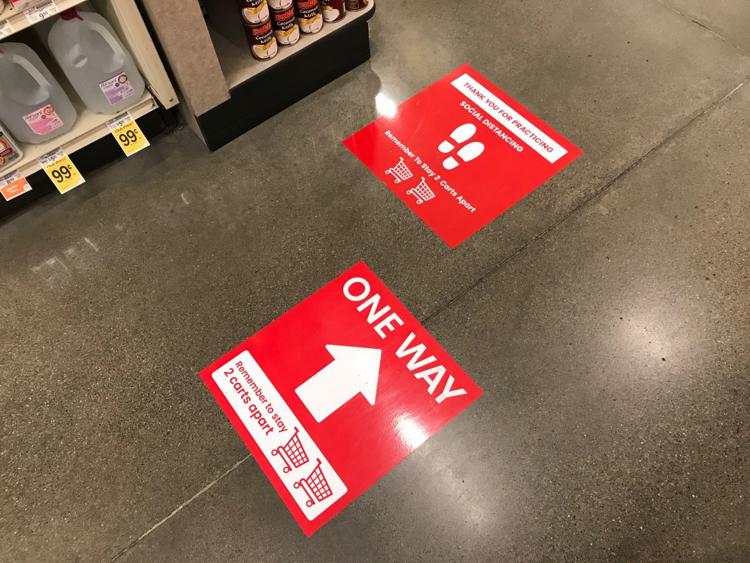 Safeway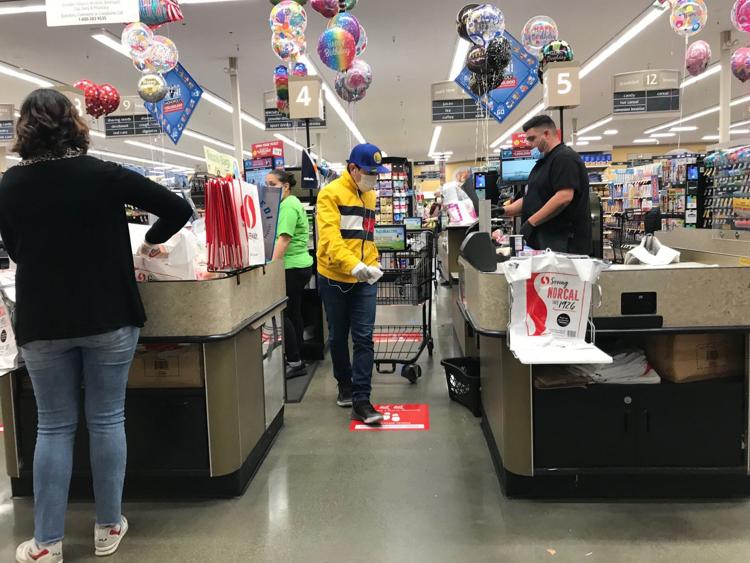 Lucky
Trader Joe's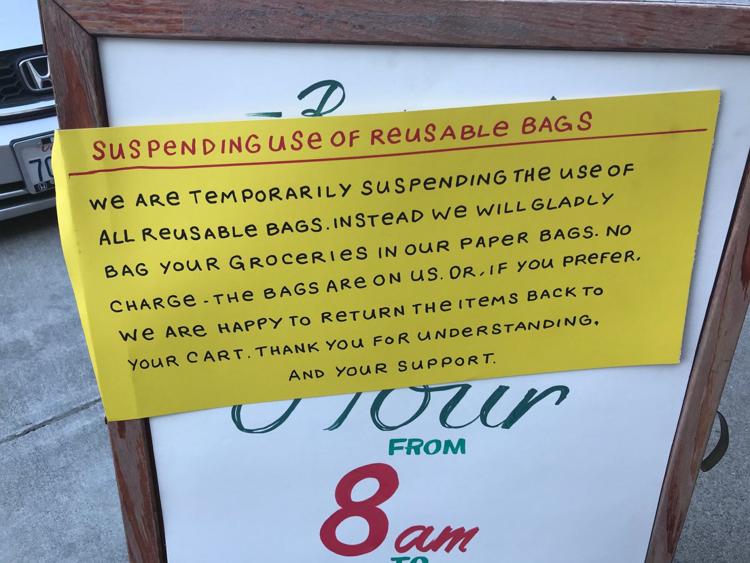 Whole Foods benches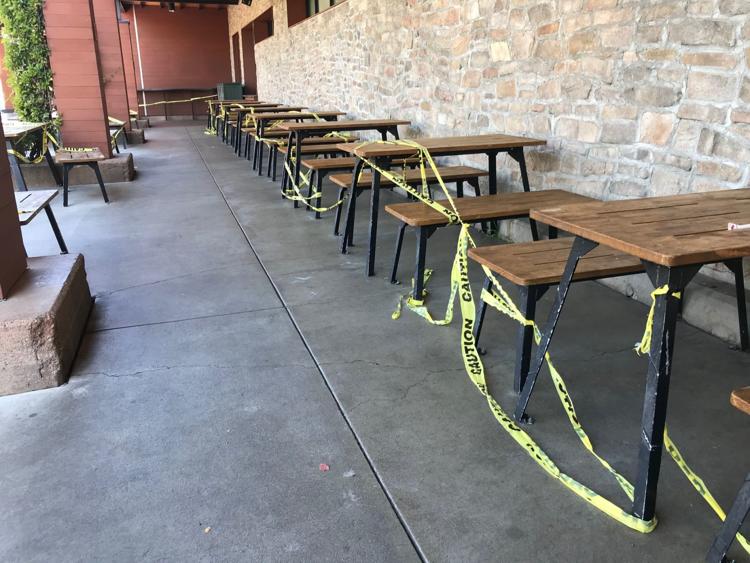 Trader Joe's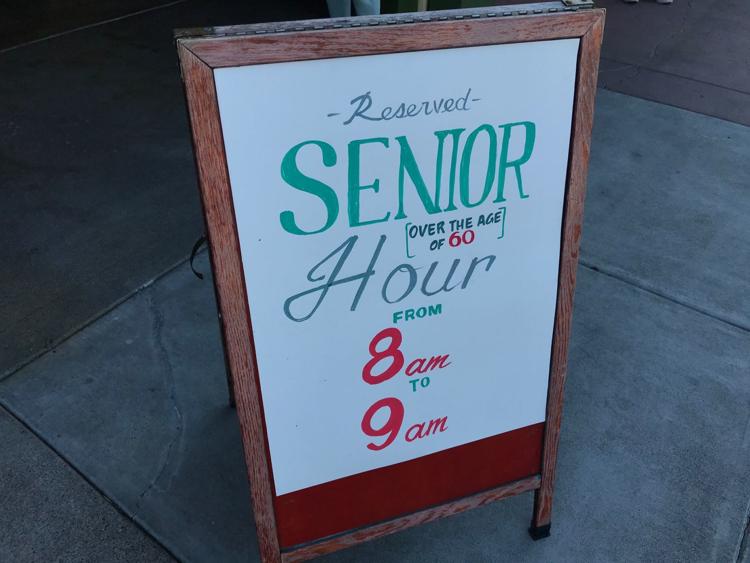 Whole Foods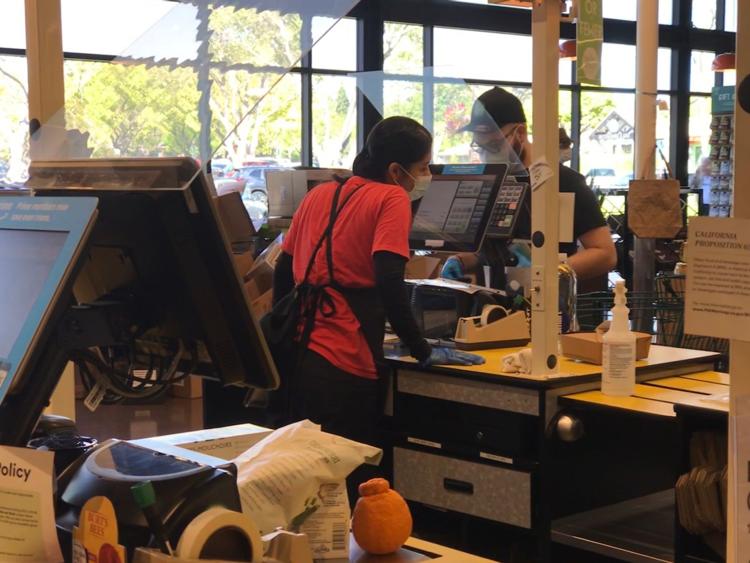 Whole Foods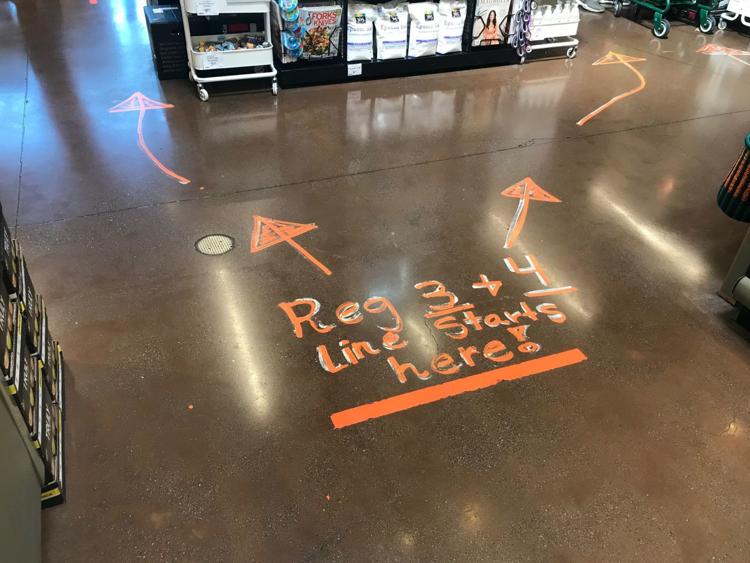 Whole Foods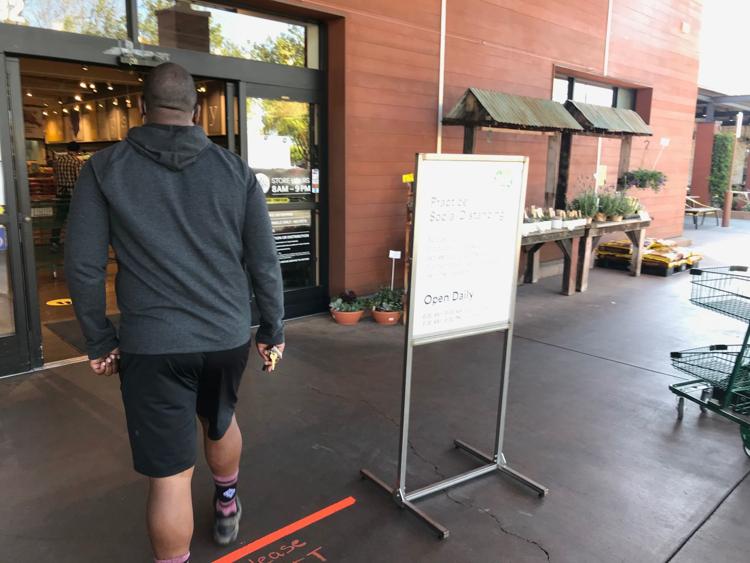 Whole Foods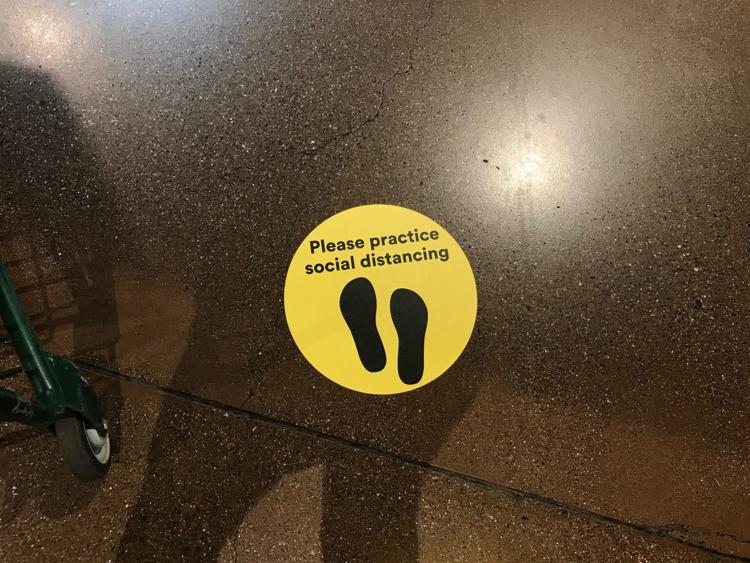 Whole Foods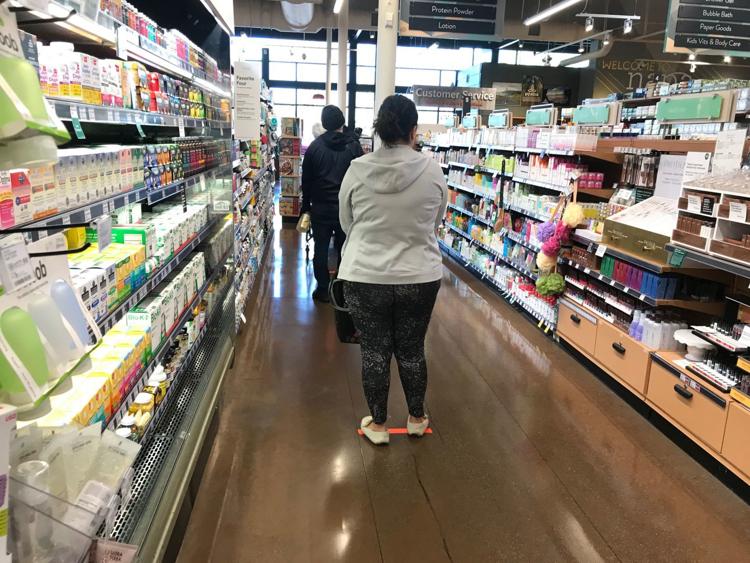 Grocery Outlet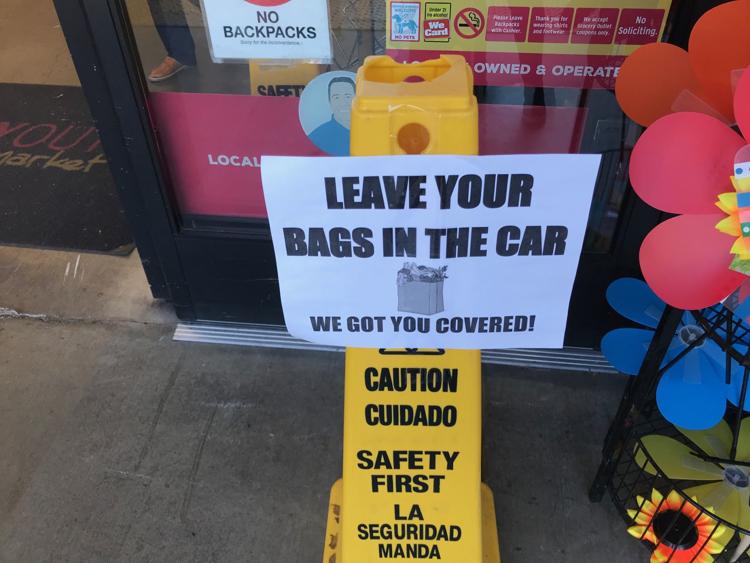 Grocery Outlet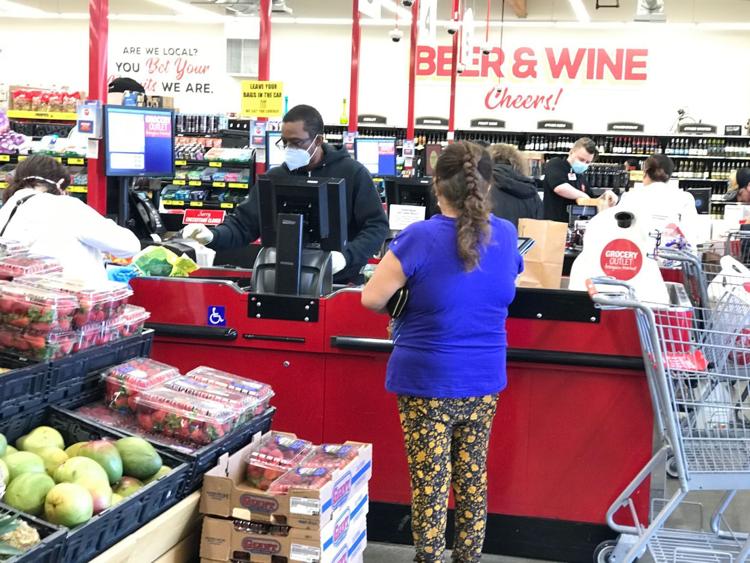 Grocery Outlet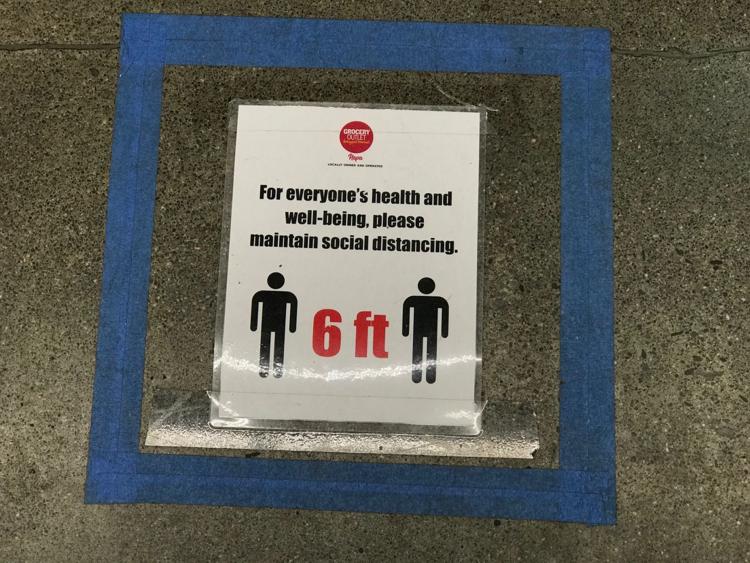 Concerned about COVID-19?
Sign up now to get the most recent coronavirus headlines and other important local and national news sent to your email inbox daily.