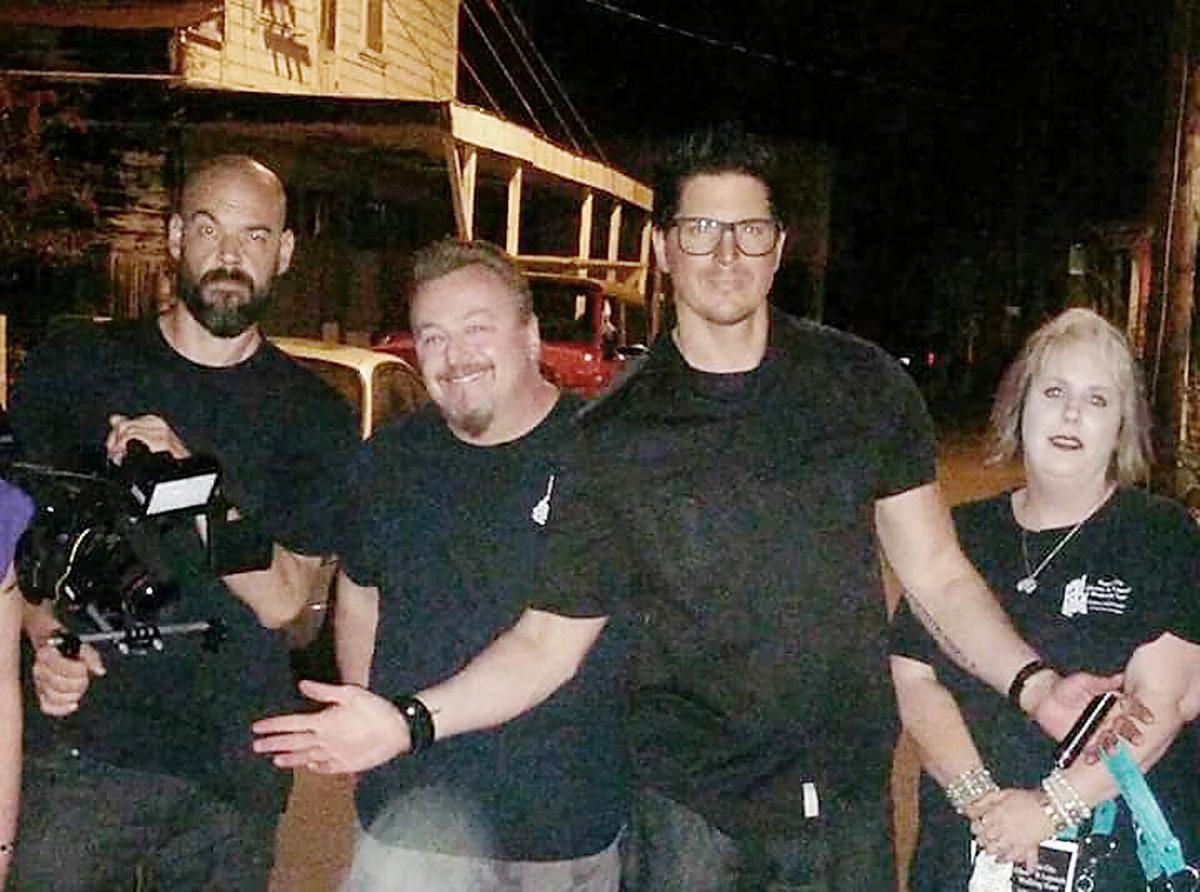 When the Travel Channel's 'Ghost Adventures' crew came to the Bay Area searching for ghosts and spine-tingling stories, they had help from Napa resident Ellen MacFarlane, amateur historian and director of Napa City Ghosts & Legends Walking Tours.
MacFarlane and her paranormal business partner, Devin Sisk, provided the 'Ghost Adventures' crew with a list of several haunted locations, including the history and paranormal activity of each site.
Zak Bagans, the host, lead investigator and executive producer of 'Ghost Adventures' chose Locke, an unincorporated town in the Sacramento Delta that had a wild reputation in its early years and then became home to Chinese immigrants, to tape an upcoming episode for season 12 of their show that airs on the Travel Channel.
The 'Ghost Adventures' crew filmed in Locke with MacFarlane and Sisk for four days in mid-October.
"We painted a picture for the 'Ghost Adventures' crew about what these places were like in the early 1900s and what activities and crimes led to these sites being haunted," said MacFarlane, whose slogan for her Napa tour business is "Come for the wine, stay for the spirits."
The Napa City Ghosts & Legends Walking Tours duo not only shared local history, but were also part of filming and will be featured on the episode that will air next season.
"It was an amazing experience working so closely with them," said Sisk, who added that the town of Locke did not disappoint.
"Locke is one of the most haunted areas in California," said MacFarlane. "People had incredibly hard lives and there was plenty of vice for them to lose themselves in, which many did and did not make it out alive."
Locke is a sleepy and small Chinese town on the Delta, built exclusively by the Chinese for the Chinese, during a time when California was flooded by Chinese immigrants who were searching for Gum Shan, the Gold Mountain. The town, which is the only rural Chinese village left in the United States, was added to the National Register of Historic Places in 1971.
Like many other Chinese villages, Locke was controlled by the tongs, Chinese gangs that fought to control saloons, gambling, opium and prostitution, and were known not to be fond of outsiders. According to local ghost stories, the tongs never left Locke and still oversee the small town.
MacFarlane and Sisk knew the town would be perfect for the 'Ghost Adventures.'
"Devin and Ellen were valuable assets for our show," said Bagans, adding he was thankful for their "historical information and paranormal experiences."
According to MacFarlane, at one point during the Locke investigation, a rope burn appeared on one of the 'Ghost Adventure' crew's neck, and at another point one of the crew members had a panic attack and had to leave the building.
Even though the episode won't run until next season, MacFarlane and Sisk hope to soon be working with 'Ghost Adventures' again in Napa County.
"There's a possibility they will come to Napa County," said MacFarlane. "We pitched several local sites and are in talks for filming several locations with them."
Her Napa tour features downtown sites where murders and hangings have occurred, and where the spirits of the dead are thought to still be lurking.
For more information about Napa City Ghosts & Legends Walking Tours, including upcoming events, visit www.napaghosts.com.
Get local news delivered to your inbox!
Subscribe to our Daily Headlines newsletter.