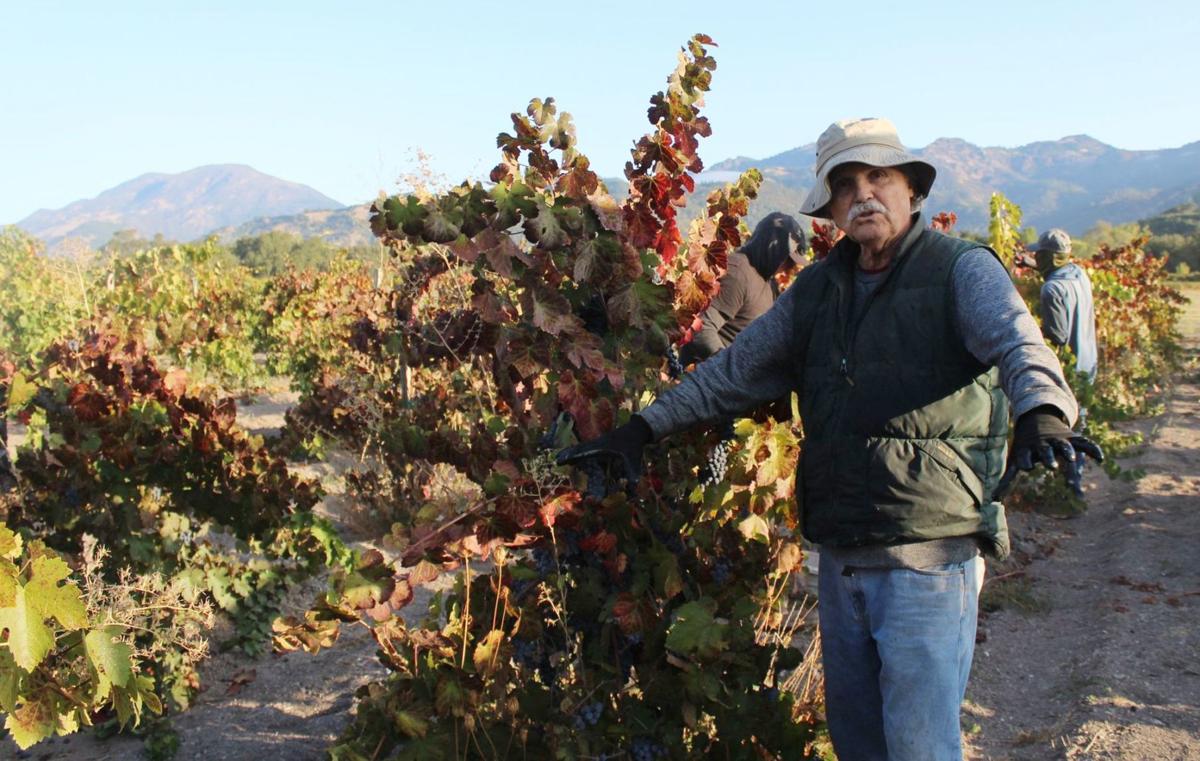 CALISTOGA — Pacific Gas & Electric has been tentatively granted eminent domain over a portion of a private Calistoga vineyard owner's land to install a liquid natural gas plant because PG&E cited the need to address rapidly growing customer demand Upvalley.
On Jan. 8, Napa County Superior Court Judge Victoria Wood granted a tentative ruling in favor of PG&E over landowner Terry Gard, for a permanent easement of 1.4 acres of land, located at the corner of Highway 29 and Dunaweal Lane, across from Twomey Cellars.
In court records, PG&E says the project is needed to fulfill state requirements, and "PG&E has shown it has an overriding need to possess the property prior to the issuance of final judgment…"
Further, "Three sizeable resort developments, Calistoga Hills Resort, Palisades Resort (Solage), and Silver Rose Resort (400 Silverado Trail), will require high volume gas use beginning in the next few years and continue thereafter."
PG&E's counsel, Jamie Guillen, said in court documents that Gard was issued a notice about the project and an appraiser's information in January 2019, and sent a letter of offer for the property at the end of April.
PG&E's final offer for $335,000 was delivered to Gard's attorney, John Borba, in June.
Gard owns 63 acres of property that dates back generations in his family. He counters PG&E's financial appraisal saying it is "vastly underestimated." He is also worried about the potential dangers of a liquid natural gas plant, and that his property will be devalued by its construction.
PG&E's Highway 29 project
In Napa Valley, from Yountville to the north, natural gas is supplied through a single transmission pipeline, which was installed in 1930. The pipeline runs parallel to Highway 29, and needs to be expanded due to the increase of commercial and residential demand by 2022, according to the court records filed by PG&E.
In order to comply with federal and state regulations, the utility is required to perform integrity assessments, and must also invest in upgrading and modernizing the pipeline.
Construction of the liquid natural gas plant on Gard's property needs to start March 1, 2020, and will take about two years, according to PG&E, and Gard's property must be acquired by Feb. 1.
"Failure to adhere to this timeline will result in potential risk to the reliability of supply services and the impact on the community and businesses and residents of Napa Valley would be significant," court documents say.
PG&E selected Gard's property to minimize impact to the surrounding community and keep costs to ratepayers at a minimum, the company said in May.
If Gard's property is not used for the project, PG&E would need to use several other sites over the next couple of years to complete the work, which would be much more intrusive and impactful. "None of the other sites are close candidates," said spokesperson Deanna Contreras.
Of the ruling, Gard said he and Borba have asked the court for a jury trial and to adjust the size of the seized parcel.
"We requested oral argument and the judge said she would take the matter under submission. While she said her leaning was to adopt the tentative ruling, she did indicate she wanted to review the pleadings again before issuing final order," Borba said.
Among his other worries, Gard said he is "concerned that big money can buy off those who control zoning. Calistoga rezoned residential property to commercial for one of the resorts," he said, referring to the Calistoga Hills property, which was rezoned in 2012. "We'll endure the wounds and fight on and perhaps minimize the trauma by reducing the 1.4 acres. The valley's agricultural preserve will now continue to be eroded for any commercial purpose."