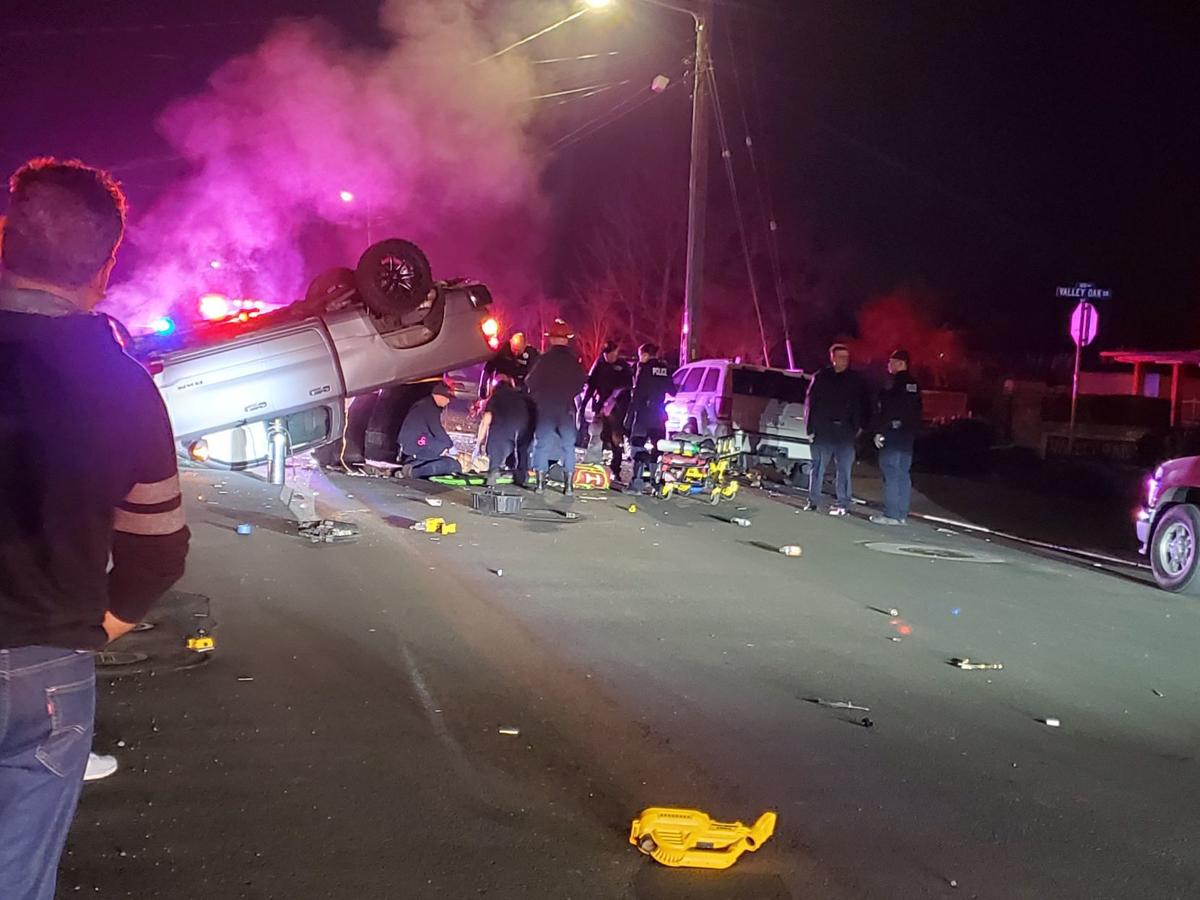 A Napa man faces multiple allegations after his pickup truck crashed into parked vehicles in the Westwood neighborhood Saturday night, according to police.
At 11:18 p.m., the Napa dispatch center received reports of a man yelling on a Westwood street and then driving off in a pickup, according to police Sgt. Mike Walund. The truck headed west on Laurel Street and north on Freeway Drive before officers started following it, flashing lights to induce the driver to pull over, Walund said.
When the pickup driver instead continued on, police stopped their pursuit, only to receive word from dispatchers that the driver had brandished a gun at several people, according to Walund.
Officers were sent to Kilburn Avenue, where they found the truck had struck five parked cars and flipped over, Walund said. Police approached the pickup and found the driver, identified as 28-year-old Eduardo Bermudez Gomez, inside.
Bermudez Gomez was removed from the crashed pickup and detained by police, who found a stolen pistol and suspected cocaine on his person, according to Walund. He was briefly checked into Queen of the Valley Medical Center before being booked into the Napa County jail.
A search of the truck turned up another pistol with the serial number removed, Walund added.
None of the parked cars damaged in the wreck were occupied, and no injuries were reported, said Walund.
As of Sunday morning, Bermudez Gomez was being held in the Napa jail for investigation of brandishing a firearm, evading police officers and various firearm-related violations, as well as misdemeanor counts of possessing drugs and stolen property. He also faces allegations of driving under the influence and violating his probation.
Get local news delivered to your inbox!
Subscribe to our Daily Headlines newsletter.