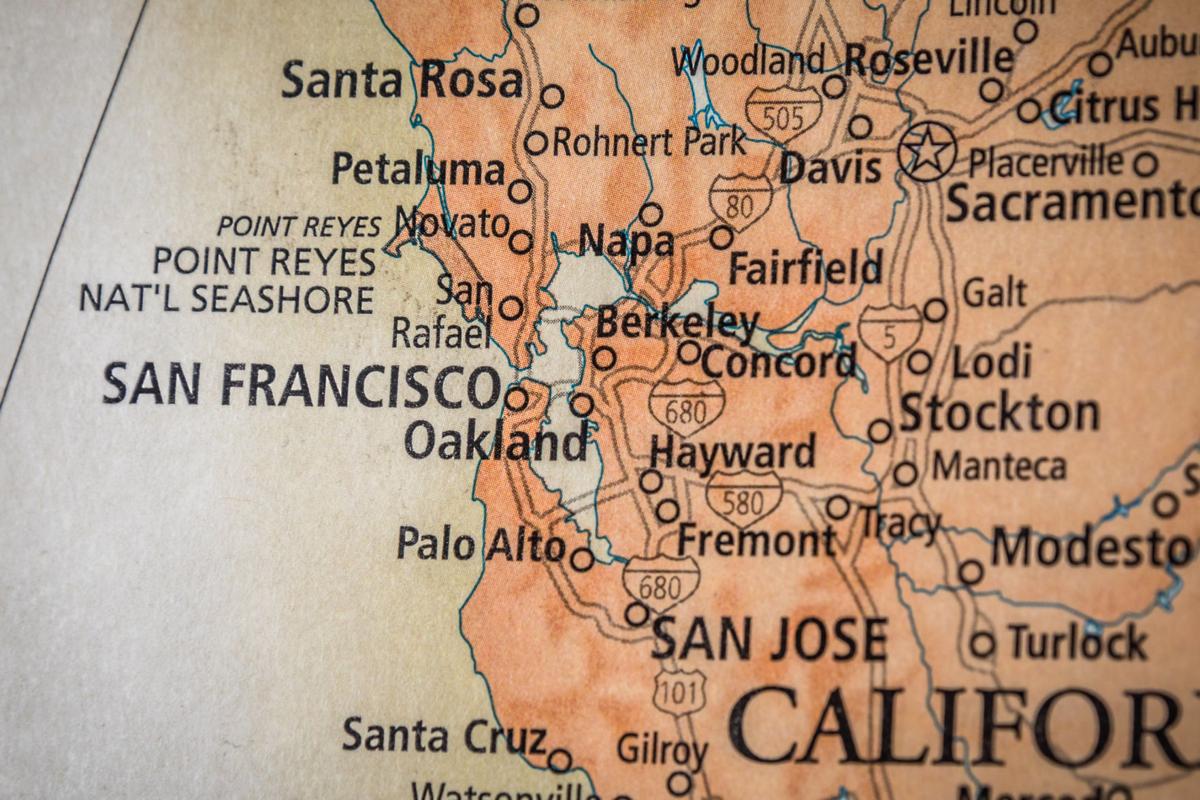 Autonomous vehicles, monthly $500 payments from the government and a Napa County that still has plenty of agricultural land are among the features of the $1.4 trillion Plan Bay Area 2050 vision.
The Metropolitan Transportation Commission and Association of Bay Area Governments are on the home stretch of developing their look into the future for the nine-county Bay Area. The draft Plan Bay Area could become final by year's end.
Within these hundreds of pages are a blend of expected transportation projects, proposed housing and environmental policies, growth predictions and aspirations.
"It's centered on the 35 strategies," Metropolitan Transportation Commission spokesperson John Goodwin said.
On the aspiration side, one strategy calls for all households to receive about $500 a month from the government. Tax increases on more affluent households would support the program, canceling out benefits for those with higher incomes, the draft Plan Bay Area said.
"Universal Basic Income (UBI) is an often-touted policy response to address growing income inequality and poverty by providing a guaranteed minimum income to all people in a certain area," the plan said.
But the two agencies would look to the state to create this universal basic income program for all of California, rather than try to fashion a Bay Area-only version.
On more solid financial footing is proposed transportation spending based on expected federal, state and regional revenues. Future Napa County projects listed include interchanges on Highway 29 at Airport Boulevard/Highway 12 and Trower Avenue.
If the draft Plan Bay Area is correct, at least some of the cars traversing these roads will be self-driving. It said 5% of vehicles used by 2035 will be autonomous and 20% by 2050, calling this a conservative estimate.
Autonomous vehicles might make longer-distance commutes more feasible, the plan said. It might also reduce the attractiveness of more sustainable travel modes such as biking and mass transit and increase greenhouse gas emissions.
"Poised to launch another revolution in transportation, autonomous vehicles are one of the largest sources of uncertainty in planning for the region's future," the draft Plan Bay Area said.
People who like to zoom down freeways might dislike the Plan Bay Area future. It calls for maximum freeway speed limits of 55 mph to reduce accidents and using automated speed enforcement.
Automated speed enforcement is not permitted in California at this time. Plan Bay Area said this is one way to cut down on bias and make uncertain undue burdens aren't placed on communities of color.
A maximum 55 mph speed limit would have little effect in Napa County. Some of the few places with higher limits are 60 mph on Highway 29 at the city of Napa and 65 mph along a section of Interstate 80 within the southeast corner of the county.
Growth has long been an issue in Napa County, where voter-approved laws protect rural agricultural land that is the backbone of wine country. Plan Bay Area sees the South Bay and not the North Bay as the hotbed of growth.
The Bay Area in 2015 had 2.6 million households and this will grow to 4 million by 2050, the plan predicted. Napa County is to see the smallest amount of growth out of the nine counties, going from 50,000 households to 56,000.
That would be about 6,000 more households for Napa County over 35 years. Santa Clara County, in contrast, is predicted to add 453,000 households.
"While the South Bay increases its share, the North Bay (Marin, Napa, Solano, and Sonoma Counties) decreases its collective share of the region's households and employment," the plan said.
The type of home growth is also expected to differ. Plan Bay Area predicts 96% of new housing units in Santa Clara County by 2050 will be multi-family, compared to 35% in Napa County, where new single-family homes will still dominate.
In addition, the draft plan sees the Bay Area going from 1,235 square miles of urban land to 1,255 square miles. Napa County would see the smallest amount of open space paved over, at less than a mile.
The draft Plan Bay Area endorsed having growth-constraining limits around cities, as is done in Napa County. Napa, American Canyon, St. Helena, and Yountville all have such measures.
"Maintaining boundaries for urban growth will direct new growth within an existing urban footprint, rather than allowing for further sprawl, while simultaneously preserving invaluable open spaces," it said.
Napa County might not have to worry about having large swathes of communities swallowed by rising tides. Plan Bay Area calls for spending $19 billion on sea-level rise adaptations. The adaptation footprint is relatively small in Napa, Sonoma, Contra Costa and San Francisco counties, it said.
While Plan Bay Area is a regional vision, Napa County and its cities retain their land use and other powers. The draft plan said that "regional government alone cannot achieve any of the plan's bold and visionary ideas."
The plan emphasized partnership and collaboration. Regional leadership lays the groundwork for successfully implementing all of Plan Bay Area 2050's strategies, it said.
Go to planbayarea.org for more information on the draft Plan Bay Area 2050.
Catch up on Napa County's top news stories
Get unlimited digital access to the Napa Valley Register for just $1 for your first 3 months! Enjoy every article without restrictions and find tons of subscriber-only perks, such as access to our daily eEdition. Click here for details!